Kim Kardashian has been busier than usual as of late. Fresh off of the Keeping Up With the Kardashians series finale and a high-profile divorce with Kanye West, the star has been making major headlines professionally and personally. This week, it was also announced that SkimsขKardashian's shapewear lineขwill be the official loungewear sponsor of the United States' female athletes at the upcoming Tokyo Olympics.

In need of some major R&R, Kardashian made her way to Rome, Italy earlier this week. When the mogul arrived in the city, she met up with longtime confidant and makeup artist Mario Dedivanovic as well as hairdresser Chris Appleton who have accompanied Kardashian throughout the trip. Also joining Kardashian were mom and daughter duo Kate and Lila Moss as well as other close friends.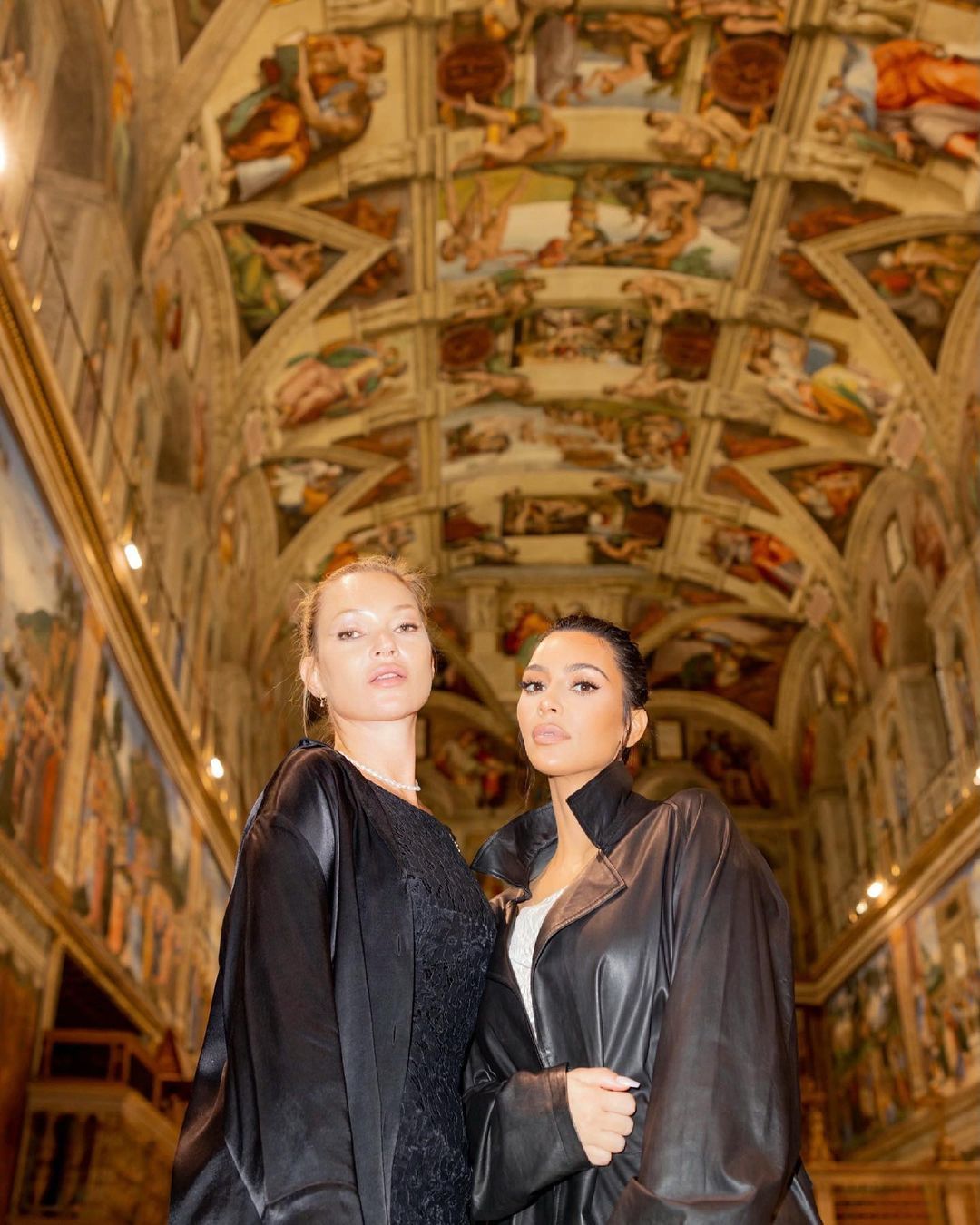 Kim Kardashian and Kate Moss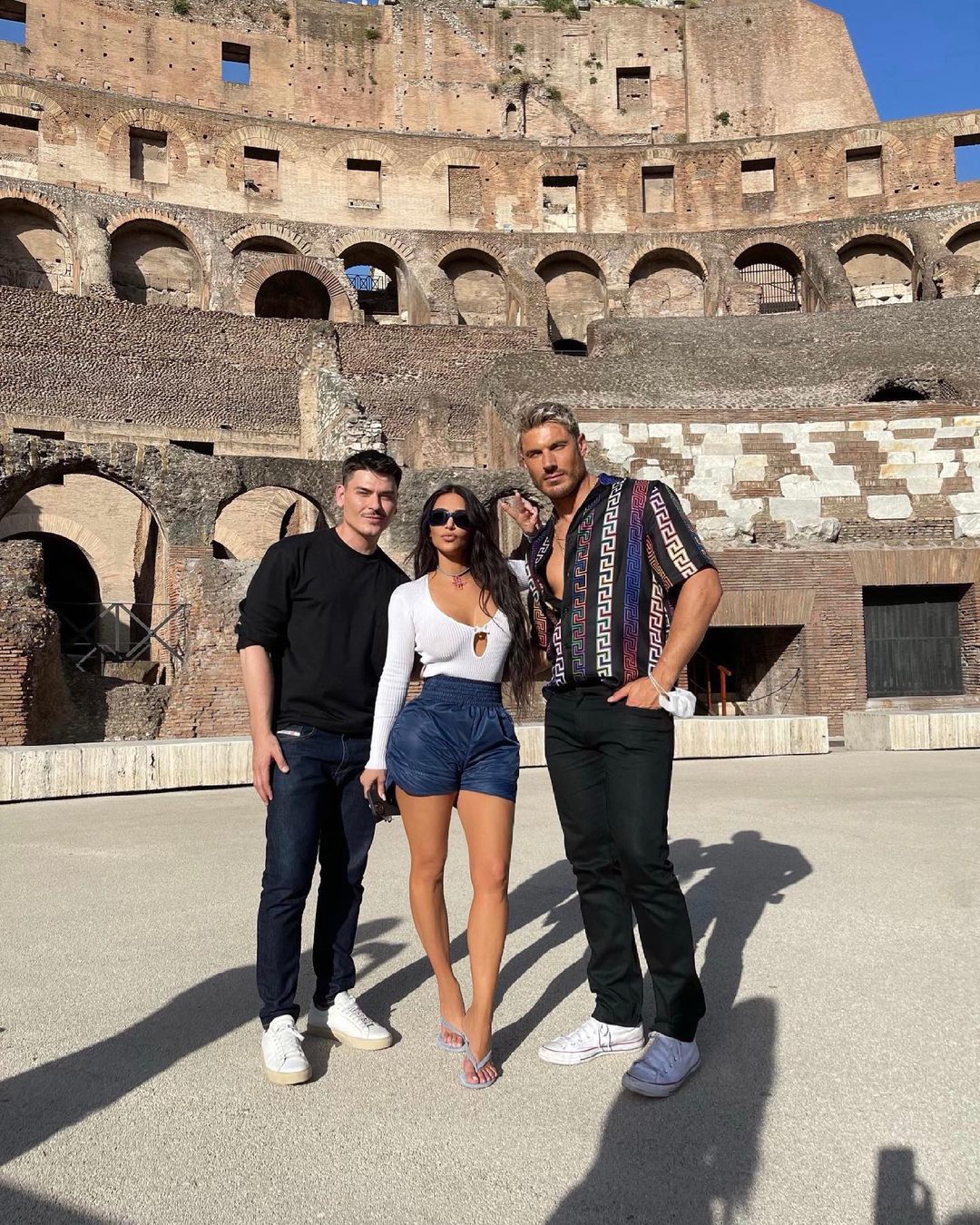 Mario Dedivanovic, Kardashian, and Chris Appleton.

Reportedly in town for work obligations, Kardashian is making sure to show off her favorite silhouettes and new accessoriesขthe angular sunglasses at the Vatican were definitely a major moment. Archival Dolce & Gabbana, a lace Barragán cutout dress, and a slinky Bevza bodysuit were major standouts from a vacation wardrobe like none other. Although the off-the-shoulder dress Kim wore to the Vatican caused quite the controversy due to the religious dress codes, the star reportedly wore a black trench coat while inside the church.

In response to criticism surrounding her Vatican outfit, Kardashian wrote on Instagram, "It was amazing to be able to view all of the iconic art, architecture and ancient Roman sculptures in person, especially Michelangelo's works." She continued, "We even had an opportunity to view their private archive of robes worn by every pope in history, dating back to the 1500's. Don't worry, I adhered to the dress code and fully covered up while inside St. Peter's Basilica and the Sistine Chapel."

Here, see Kardashian's best outfits from her unforgettable Roman getaway.