Bella Hadid has become one of the most sought-after models in the world. Off the runway, Hadid has given us some amazing fashion moments, too: Her street style is enviable yet attainable, thanks to her knack for balancing out designer pieces with affordable finds. She also has a serious love for vintage, and has been seen shopping at vintage stores in Brooklyn for her one-of-a-kind items. If you're anything like me and spend hours on Pinterest and HadidsCloset trying to recreate Bella's looks, you're in luckขwe rounded up our favorite street style moments on the star. Get ready for some serious inspo.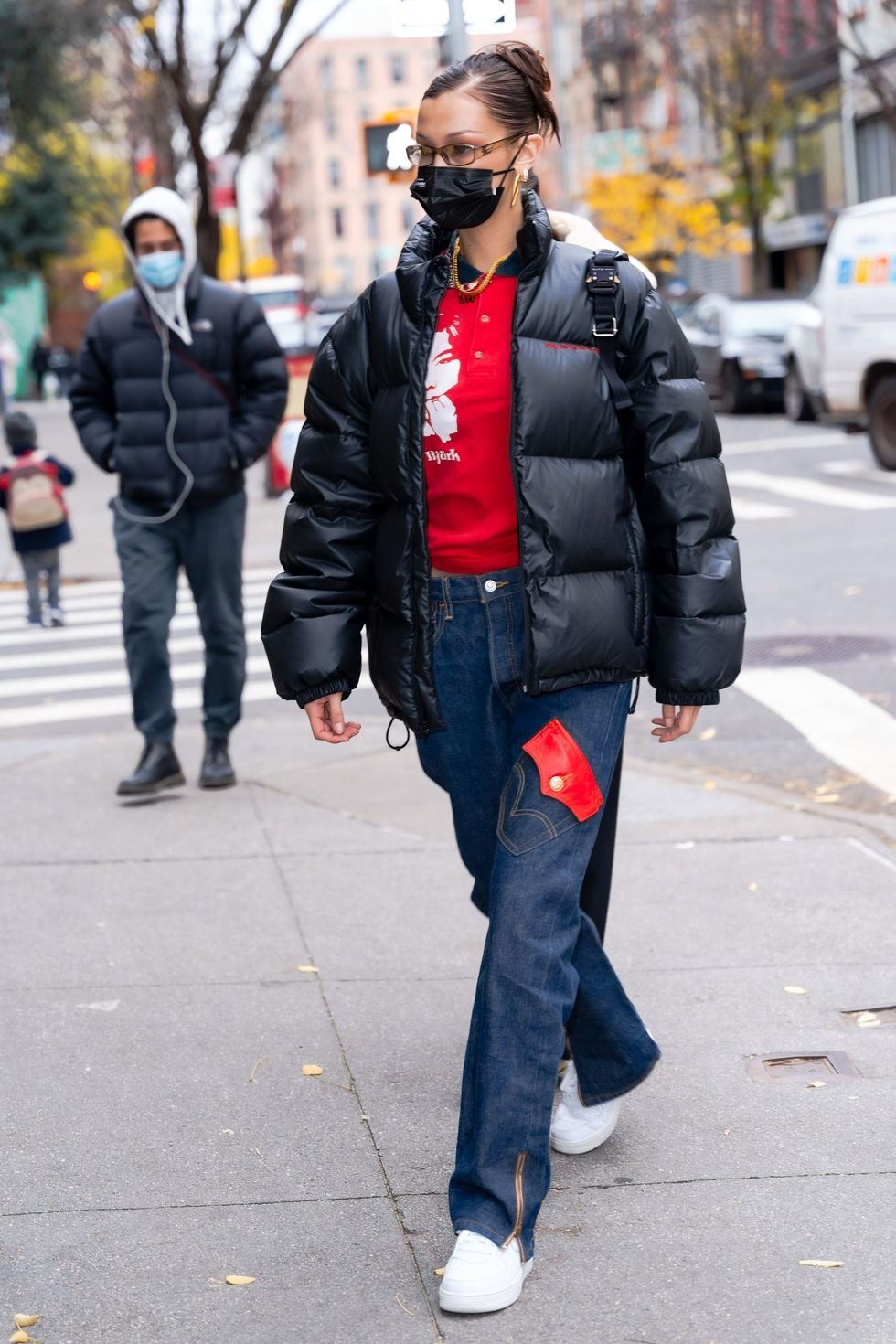 December 2, 2020

Bella braves the New York winter in a big black puffer and an evolvetogether mask.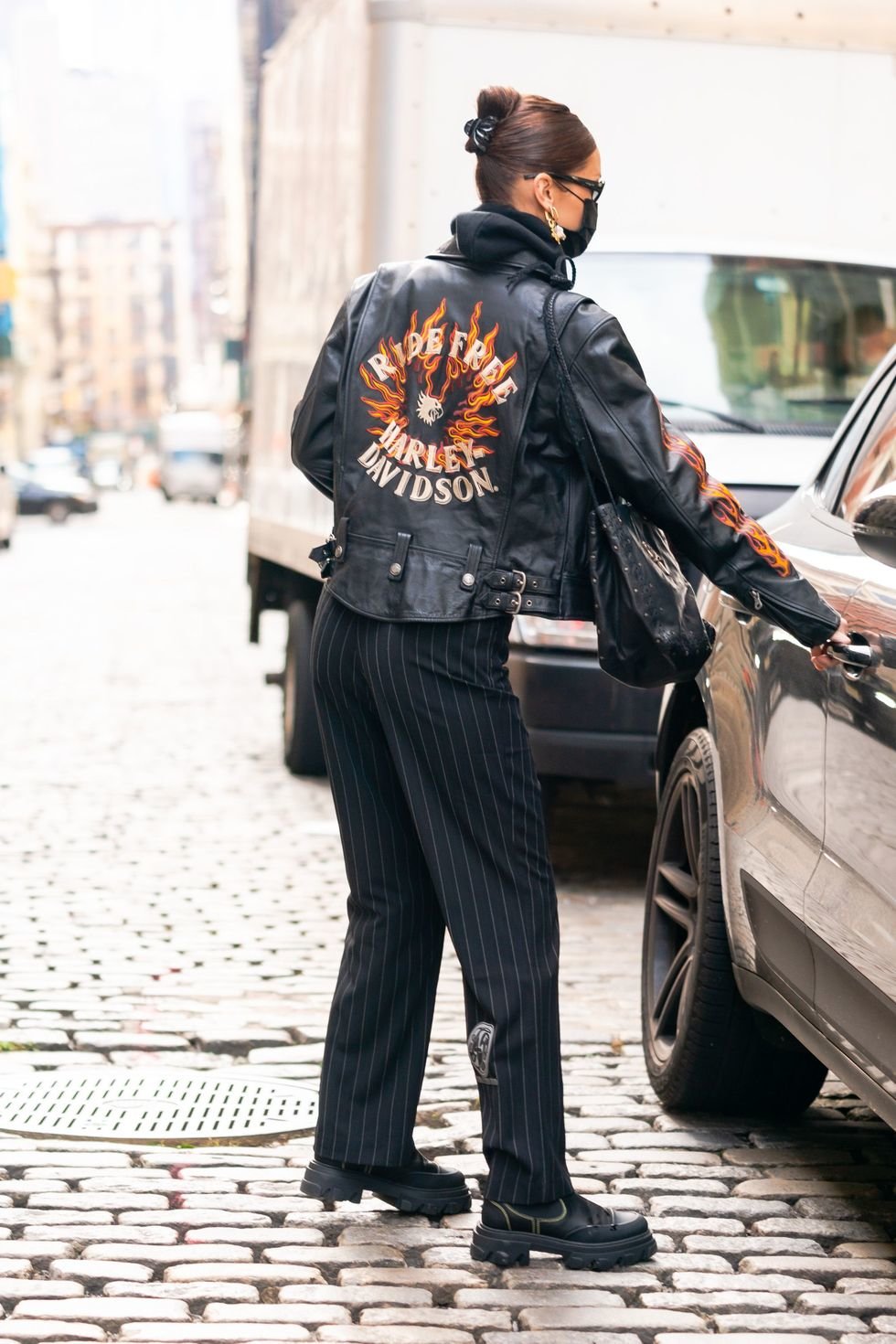 December 1, 2020

Bella heads to the car in a funky vintage Harley Davidson biker jacket.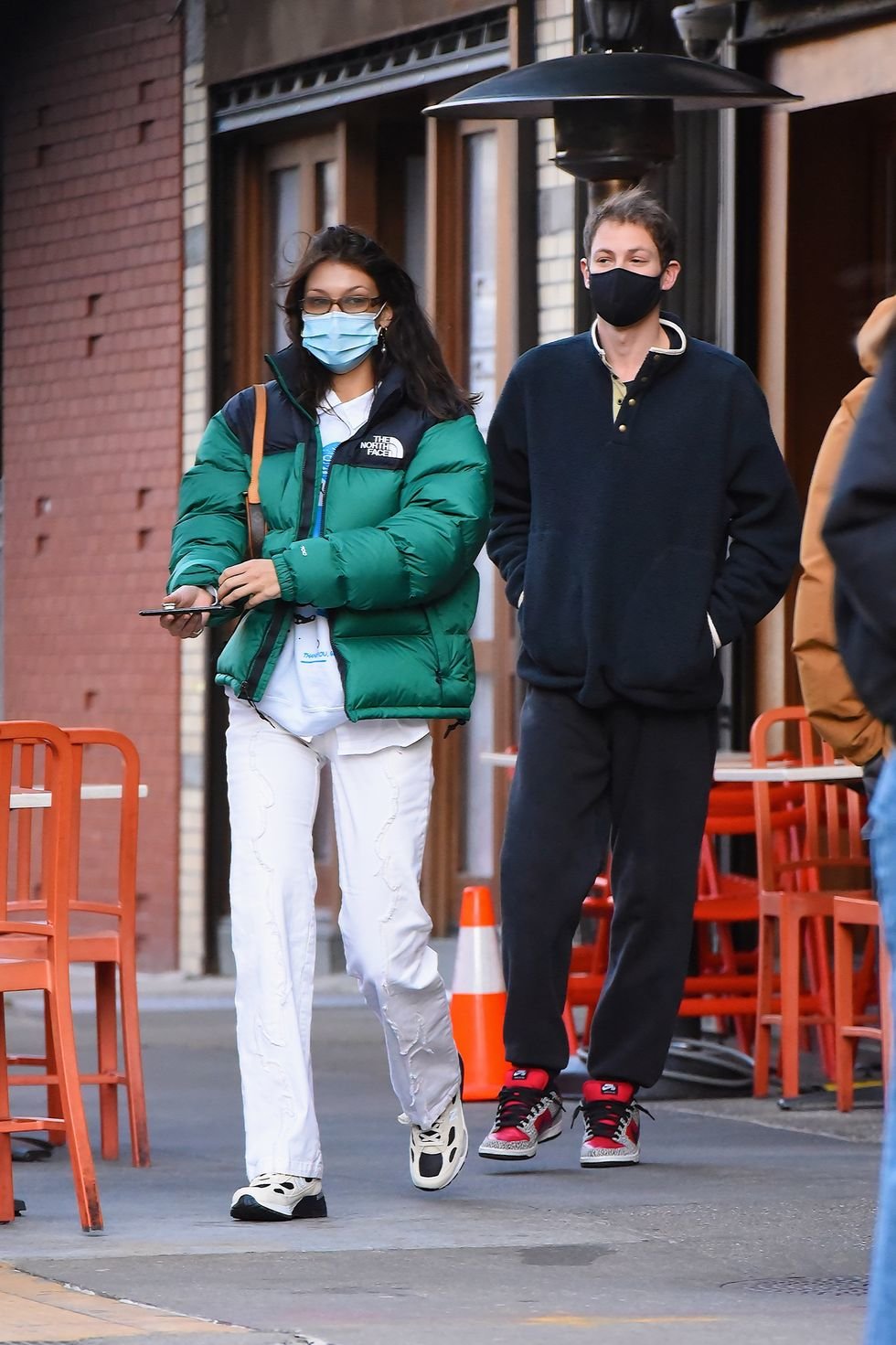 November 23, 2020

Bella braves the cold in a green North Face jacket and a pair of winter white I. AM. GIA pants.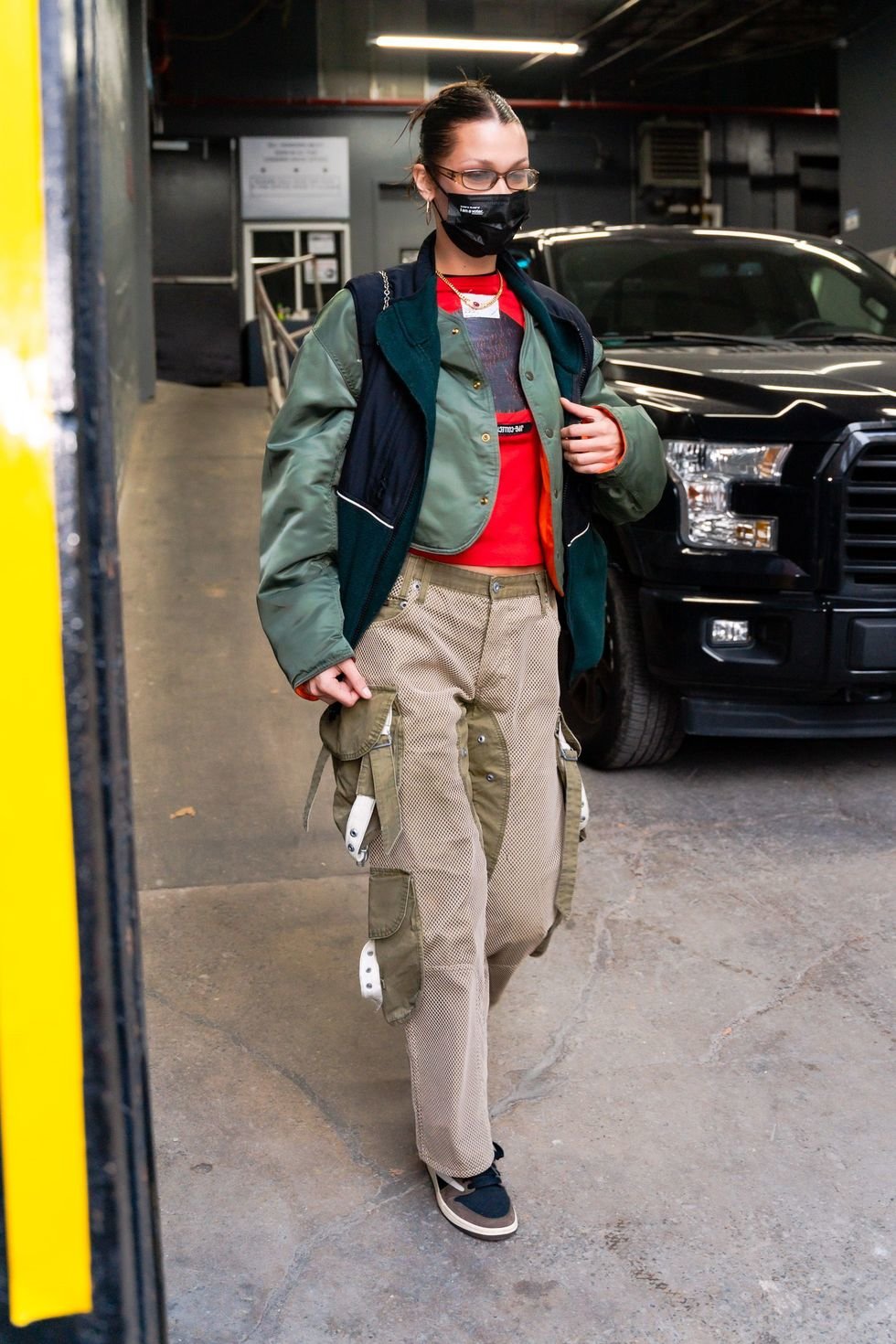 November 21, 2020

Bella out and about in NYC in a cool pair of cargos.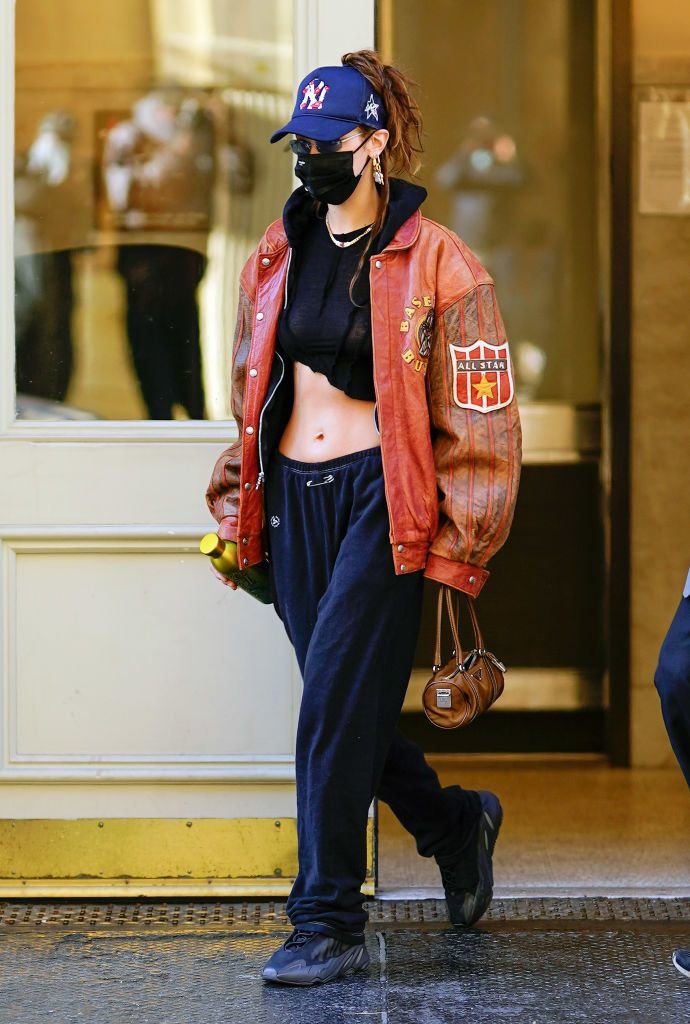 November 20, 2020

Bella looking effortlessly cool while in Soho wearing a vintage Jeff Hamilton bomber jacket, Sami Miro vintage crop top and sweats, La Ropa hat, Yeezy sneakers, a vintage Prada bag, vintage Chanel sunglasses, and a Beepy Bella earring.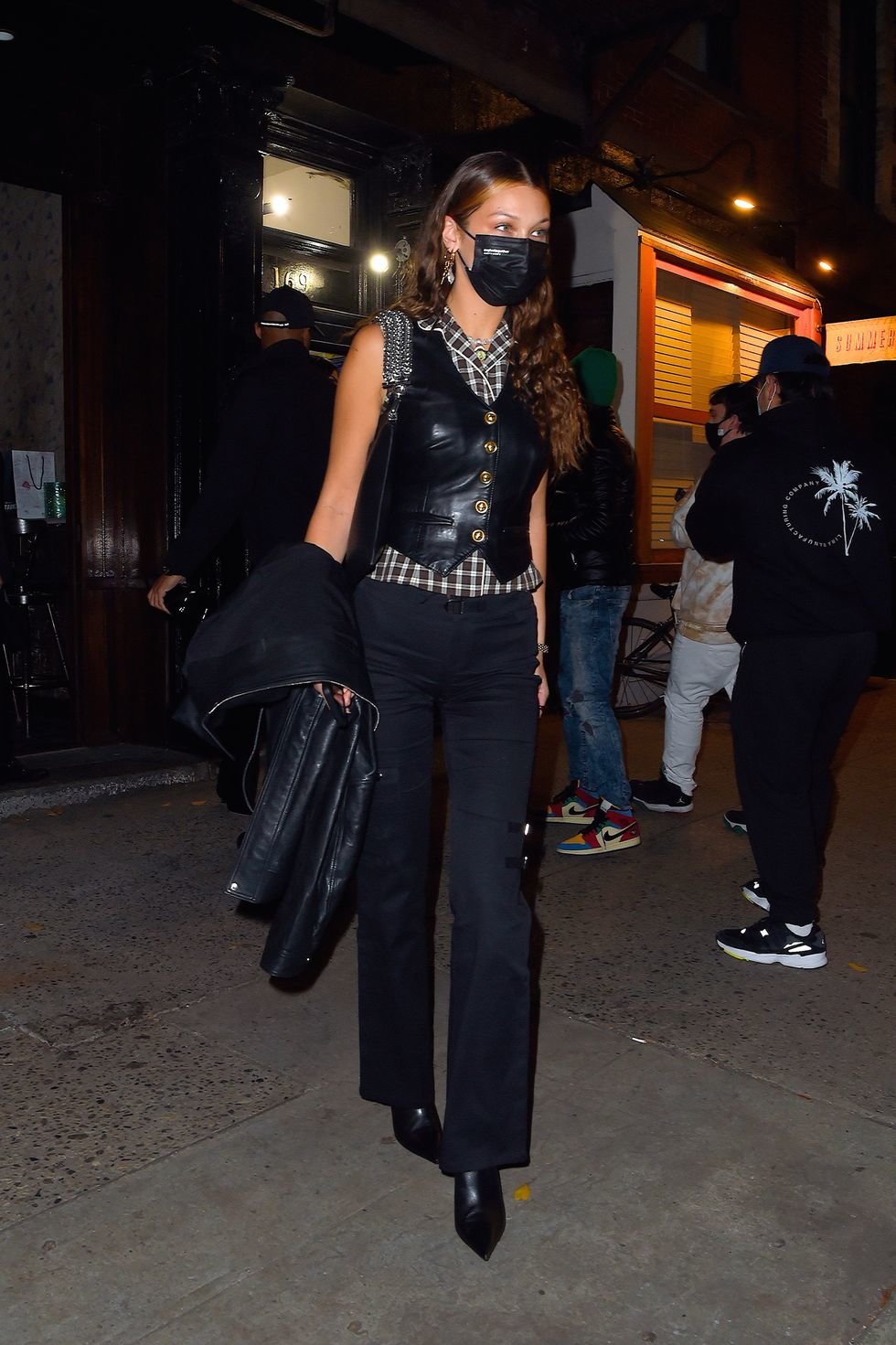 November 19, 2020

Bella hanging out in Manhattan wearing a plaid blouse, a vintage leather Moschino vest, I AM GIA pants, and Michael Kors boots.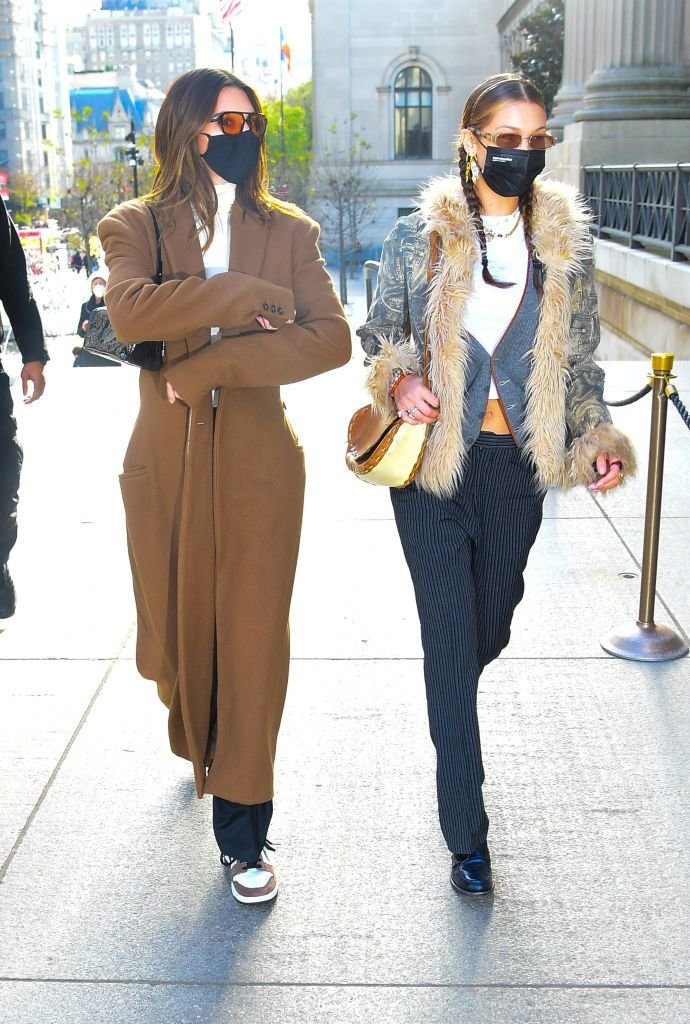 November 19, 2020

Bella and Kendall enjoying a day at the Met Museum and looking stylish while doing so.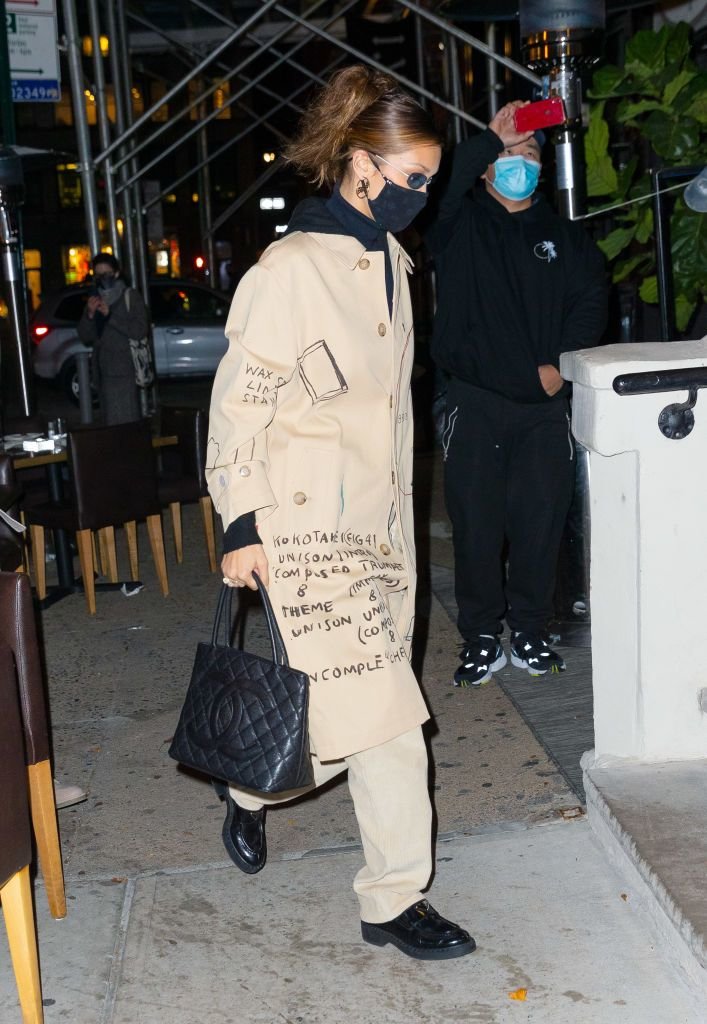 November 18, 2020

Hadid heads to dinner in a Coach x Jean-Michel Basquiat coat.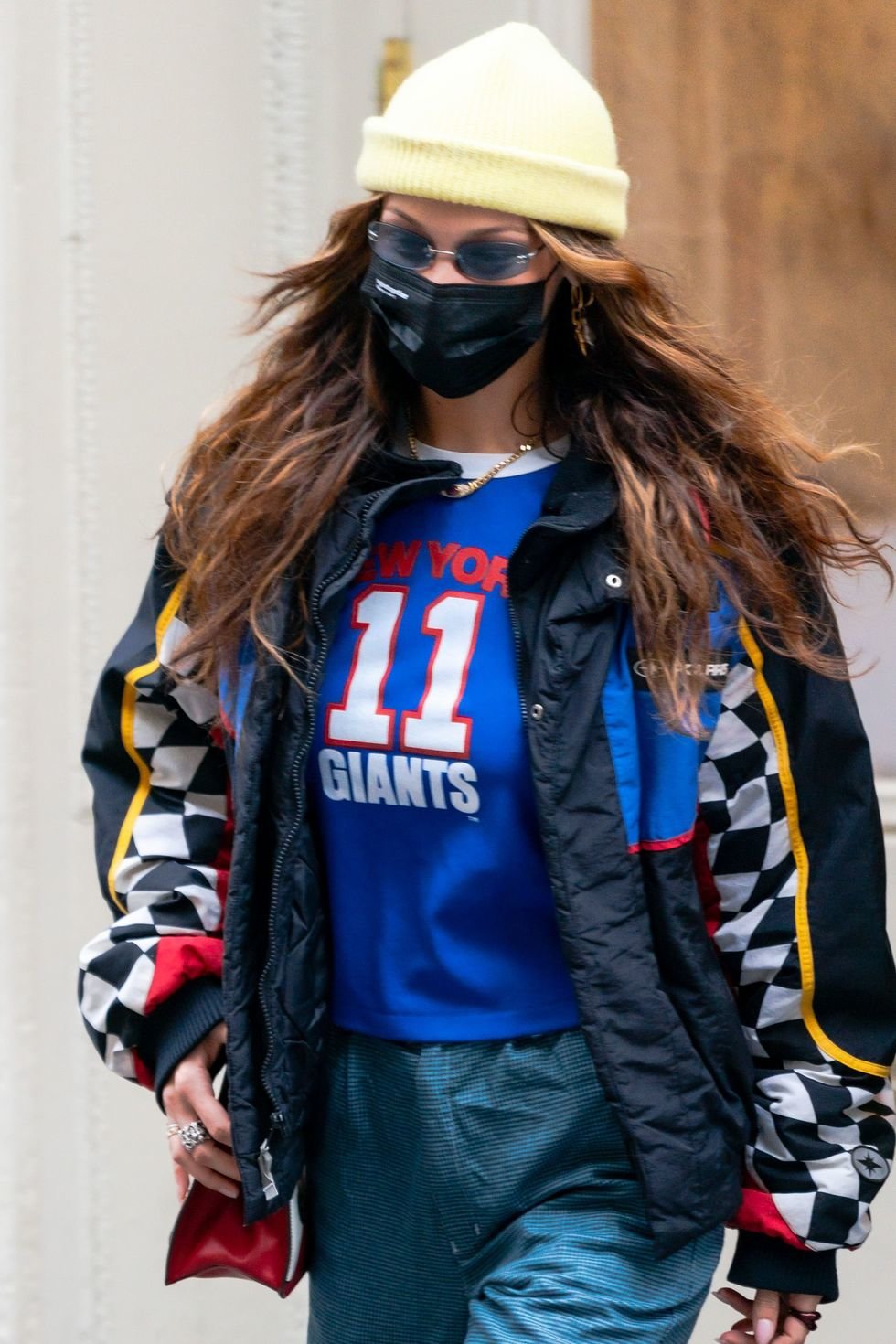 November 17, 2020

Bella let her cool-girl sense of style shine while out and about in SoHo. The supermodel sported a funky checkerboard print jacket and a sporty t-shirt. She topped things off with a bold beanie.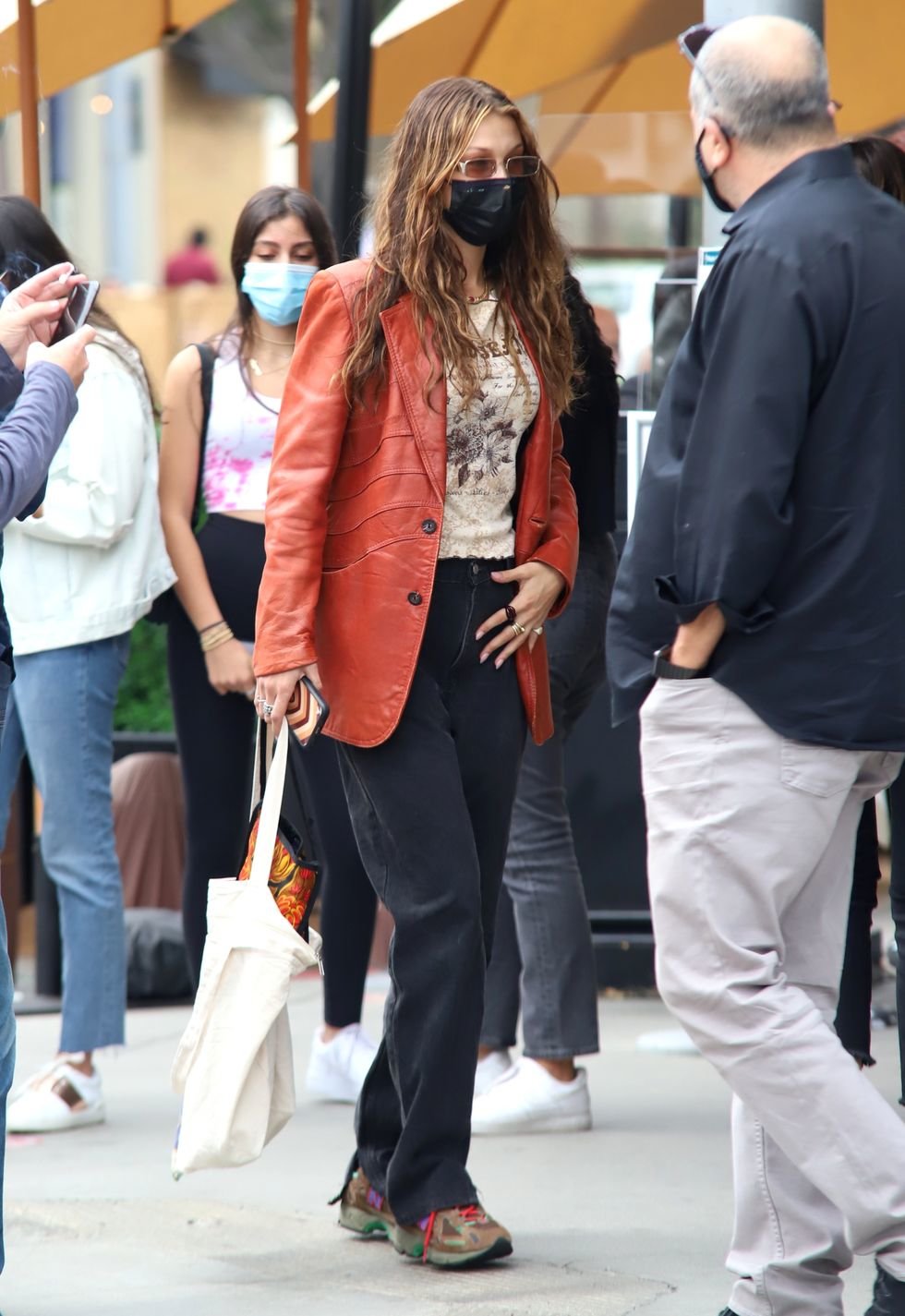 November 6, 2020

Bella was spotted in Beverly Hills in a laid-back look, topped off with a leather blazer and New Balance Stray Rats X "Sewer Stompers" sneakers.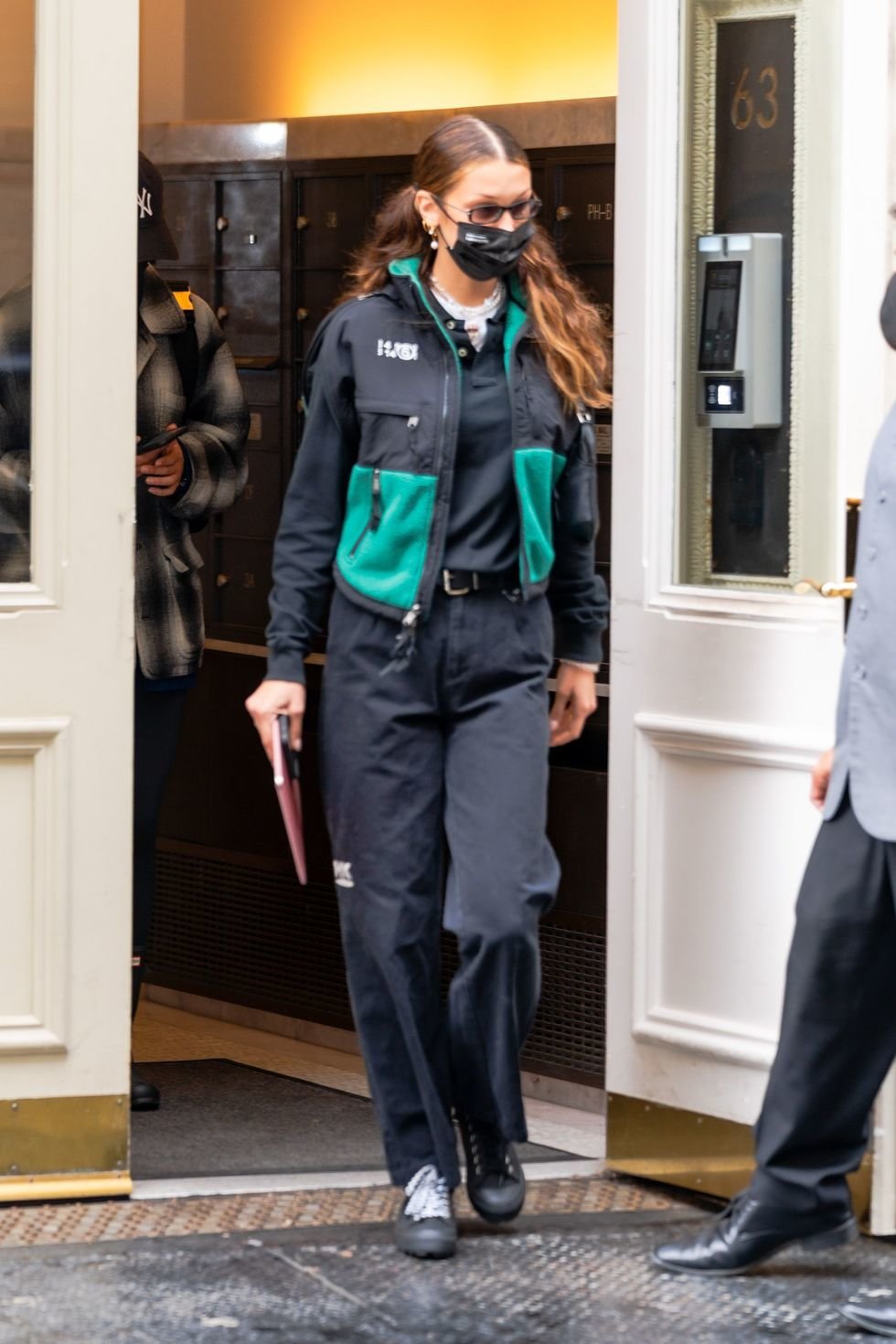 October 30, 2020

Bella in SoHo rocking an MM6 Maison Margiela x The North Face Circle Denali top.


October 29, 2020

With her supermodel tresses blowing in the wind, Bella is seen wearing a preppier look that she edged up with a funky Chrome Hearts bag.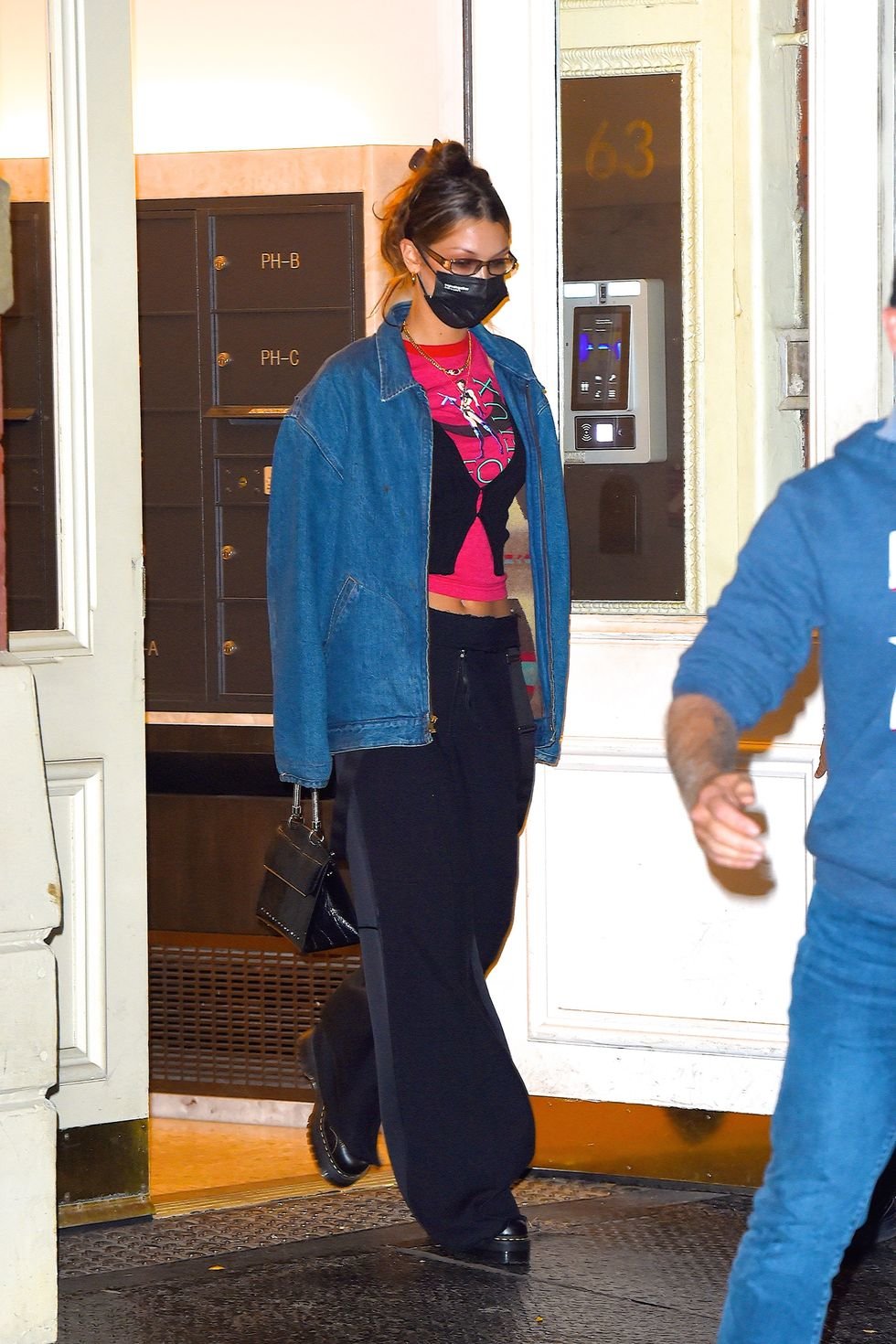 October 21, 2020

Bella's look is making me want to take my baby t-shirts and low rise jeans out of storage.