The best women's jewelry isn't just a glittering trinket or status symbol. It tells a story. The best jewelry brands create treasured possessions and reminders of a special person or moment.

Whether you're all about the classics-diamond rings, stud earrings, or a simple pendant-or someone who favors the cool and edgy-a dozen earrings in a single ear, stacks of rings, and layered necklaces-who doesn't get a thrill from a new piece of jewelry?

Today the best designer jewelry brands are producing exciting new creations at affordable prices. So adding new additions to your (admittedly rather full) jewelry box is less a guilty pleasure than a wise investment-right?

There are those jewelry brands that need no introduction, such as Tiffany & Co. with its little blue box instantly recognizable around the world. It's one of the most influential and iconic jewelry brands to date.

But not every woman wants to wear jewelry by such a famous label, instead preferring something a little different—a little less well-known. So we've picked out some designers that you may not yet have had the pleasure of encountering. These brands are true hidden gems (excuse the pun) and their collections are definitely worth perusing.

So whether you're looking for a gift for a wife, girlfriend, mother, daughter, or close friend—or if you want to treat yourself (we're not judging) to something glittery, these are the best designer jewelry brands for women today.

To help you find the jewelry brand that's best for you, check our style guide to choosing the best jewelry brand for women after the list.


Bryan Anthony's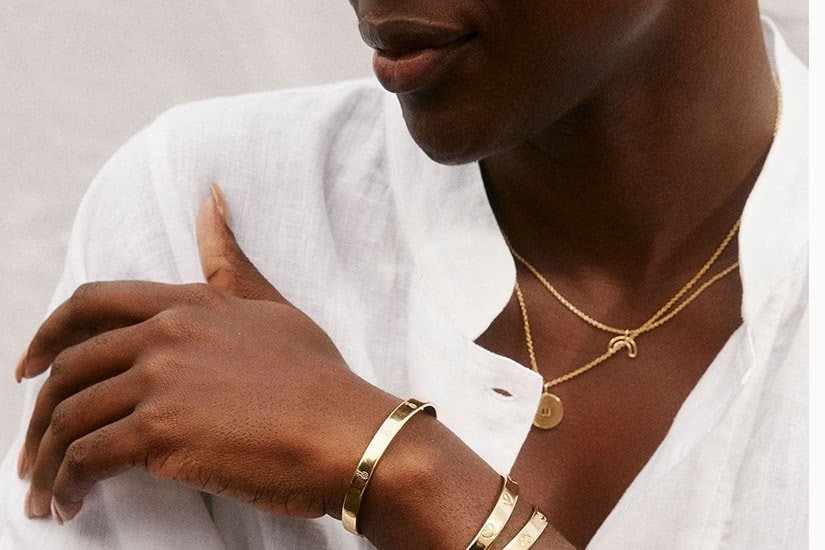 For jewelry that isn't just nice to look at but is imbued with a deep and profound significance, Bryan Anthony's is a cut above the rest—and one of the best designer jewelry brands out there. Named after the co-founder's brother-who tragically passed away at a young age-the ethos of the brand is all about living a meaningful life.

The results are beautifully considered and thoughtful pieces, each with its own message. Take the Pause necklace, for example, designed to remind you to take a moment to breathe, helping you to regain strength in difficult moments. Or the Beautifully Broken bracelet, a reminder that there is beauty even in our imperfections and flaws.

We especially love Bryon Anthony's designs that come in pairs-one for you and one for a special someone. The Through Thick & Thin necklaces, for example, or the Soul Sisters rings-the perfect present for you and your best friend.

Style: thoughtful jewelry with a message


Gorjana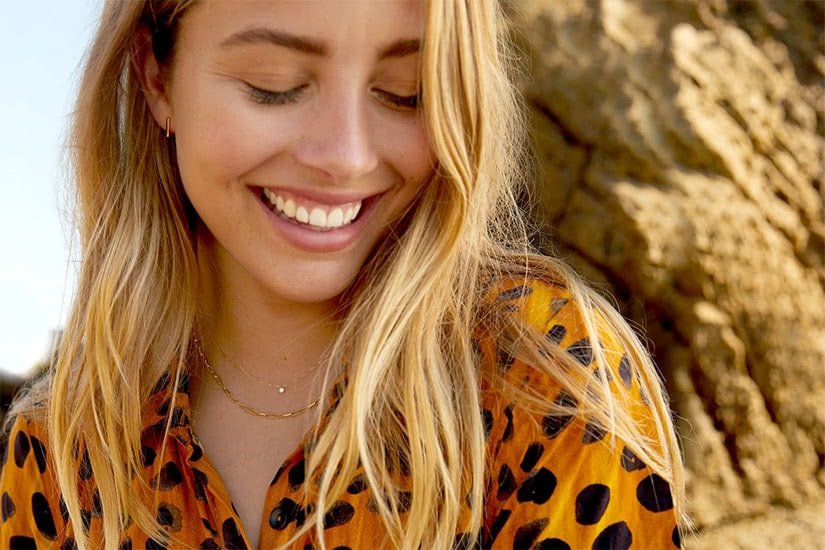 Simple, stylish, and affordable jewelry for the modern woman- that's what popular jewelry brand Gorjana set out to create and it has gone above and beyond in its offerings.

With its range of laid back pieces that are perfect for everyday wear, Gorjana is our go-to when it comes to gorgeous accessories and some of the best jewelry for women.

This brand is most definitely heavy on the gold-it's no coincidence that jewelry designer Gorjana hails from California, aka the Golden State. But there's also silver, bronze, or rose gold if you prefer.

From engravable bracelets to coin and dog-tag necklaces-delicate but with an edge-Gorjana's jewelry feels 100% of this moment, balancing sleek contemporary elegance with a hint of opulence.

With its exquisite modern finery at an approachable price, Gorjana is one of the best affordable jewelry brands and definitely a name to know.

Style: quintessentially Californian


Cuyana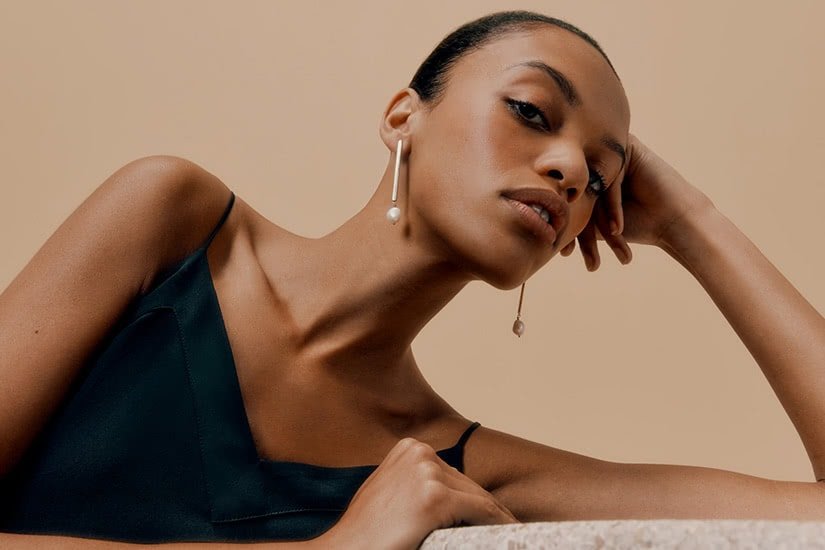 From Cuyana bags to Cuyana leggings, and now Cuyana jewelry, it seems that we can't get enough of this sustainable luxury fashion brand. Who can blame us? For timeless designs that transcend trends and turn heads, no one does it better than Cuyana.

The brand's jewelry range currently only consists of earrings and embellishments. But-as in the brand's own ethos of 'Fewer, Better Things'-in this case, less is definitely more.

Check out Cuyana's eight sculptural designs, including the dramatic rose-inspired petal hoop earrings and the innovative Luna Ear Jacket whose three-piece system allows you to mix it up and experiment, customizing the earring to your unique style preferences.

Cuyana's embellishments are also particularly intriguing, offering wearers a way to accessorize and personalize any hoop earring to create a very on-trend asymmetrical look.

Earrings for women who like to do things differently? Cuyana is your one-stop-shop, and one of the best jewelry brands of the moment.

Style: versatile and minimalist


Capsul

Based in LA, Capsul is an American jewelry brand and one with its eye firmly on the future. Using the latest 3D-printing technology, Capsul turns out unique designs that are customized according to the wearer, taking inspiration from everything from your handwriting to the sound of your voice.

With a piece of Capsul jewelry, you can be confident you'll never meet anyone else wearing the same thing. And despite the level of quality and care that goes into each design, the price remains affordable.

Get your signature in the form of a necklace. Capture the voice of your child as a sound wave to wear on a cuff-bracelet. Or get your wedding anniversary in Roman numerals on a ring. Capsul is definitely one of the most trendy jewelry brands out there and its designs make the perfect gift for a loved one—or for yourself.

For jewelry that was quite literally made for you, Capsul is the popular jewelry brand you need on your radar. These pieces could make even a pair of pajamas look sophisticated.

Style: cutting-edge and customizable


Ariel Gordon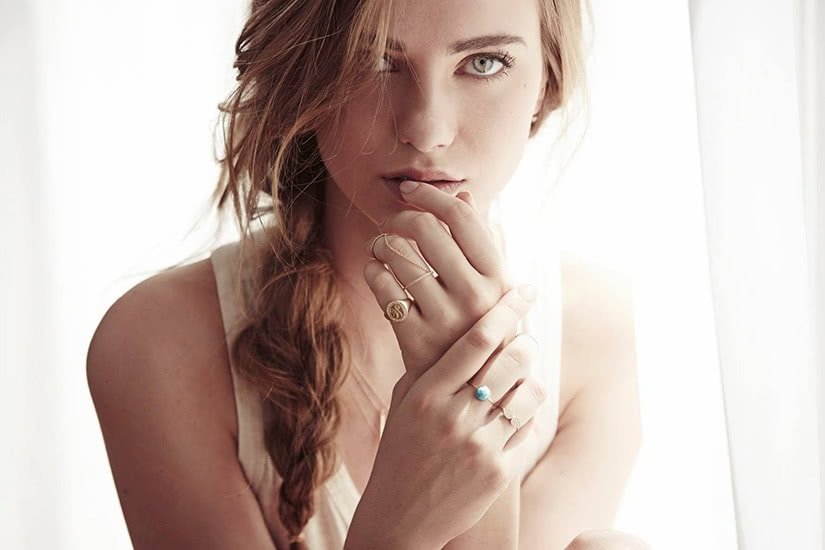 The best women's jewelry is a wardrobe staple, just as much an everyday essential as your favorite jeans or flats. Designer Ariel Gordon's mission is to create pieces that can be worn all day, every day, and look as good on your 8 am commute as they do at after-work happy hour.

Versatility is a cornerstone of the AGJ collection and you'll find plenty of customizable and dainty pieces that you can layer for different looks and moods. The vibe centers around that inimitable SoCal brand of luxury: authentic and laid back but also glossy and sophisticated.

You'll find pearls, diamonds, and enamel-work, plus motifs ranging from apples and strawberries to elephants and moons. Definitely check out the personalization options, which include medallion signet necklaces and the Name It stud earrings.

This trendy jewelry brand is also committed to sustainability and quality, using only conflict-free stones in the crafting of their jewelry.

Ariel Gordon Jewelry is designed for the adventurous, stylish, and savvy modern woman. That almost definitely includes you.

Style: ultra-modern luxury


Fernando Jorge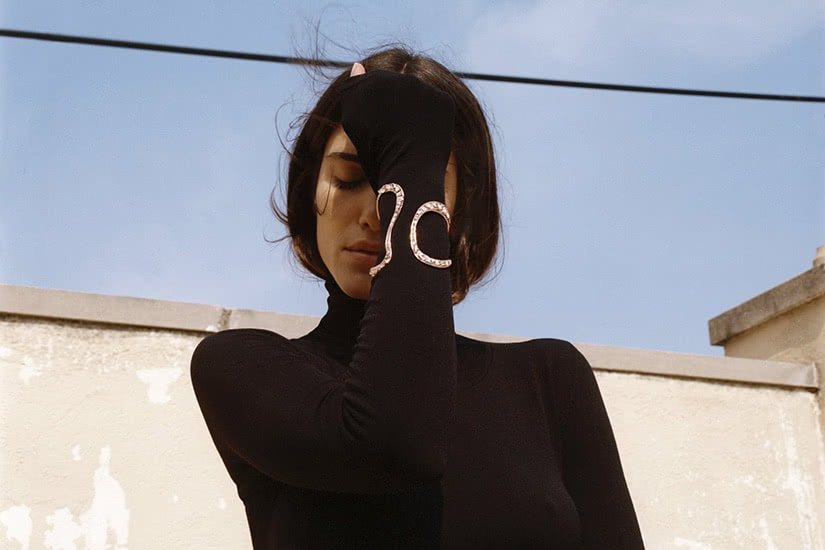 Imagine all the organic sensuality and vivacity of Brazil alongside the grit, edge, and daring of east London's creative scene. This cultural synergy forms the basis of Fernando Jorge's jewelry collection.

Fernando Jorge's designs are delicate yet sculptural, incorporating gold, diamonds, topazes, and lapis lazuli into an irresistible display of color and grace, with experimental cuts and forms that root the designs firmly in the 21st century.

The mood is fresh and up-to-date yet the creations showcase a level of technical skill you'd associate with historic fine jewelry traditions, making the company one of the best designer jewelry brands for women today.

The names of the pieces perfectly capture the brand's spirit: flare, flicker, flame, ignite, gleam, and beacon. These designs demonstrate a fiery individuality and are imbued with a sense of passion, soul, and energy that makes Fernando Jorge jewelry the perfect choice for women not scared to stand out from the crowd.

Style: intricate and highly individual


Barkev's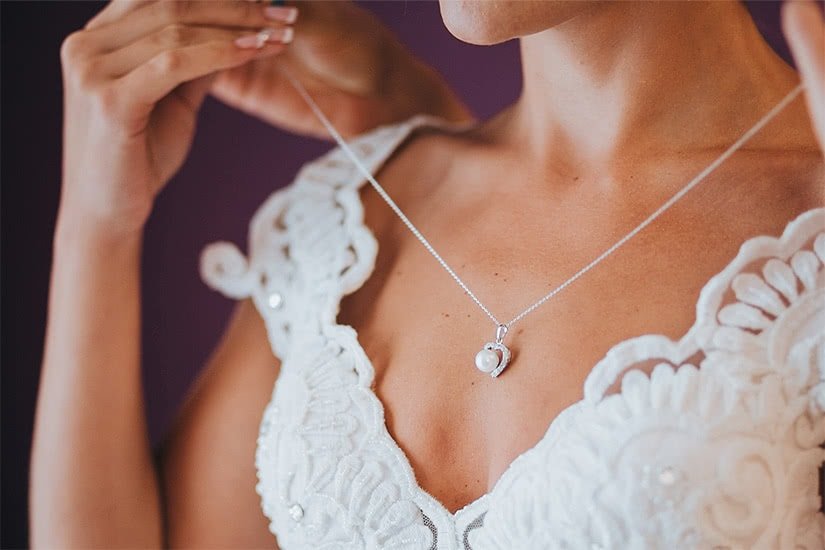 If the only kind of jewelry you're interested in is the kind that glitters, then check out Barkev's, one of the world's finest jewelry designers.

Barkev's understands that nothing is forever quite like diamonds. Hence a collection that can truly be said to dazzle. Because what's a special occasion without a bit of sparkle?

Get your glitz-fix with one of the brand's diamond bracelets. Or indulge in a bit of mega bling with one of its infinitely memorable diamond rings. Oh, and Barkev's diamond studs are the ultimate outfit accent.

Channel some royal-family-worthy glamour with one of the best luxury jewelry brands and ensure the spotlight stays on you-all night. These are pieces destined to become family heirlooms.

Team Barkev's jewelry with your favorite perfume and, quite frankly, no one will care what else you're wearing.

Style: unapologetic opulence


Camille Jewelry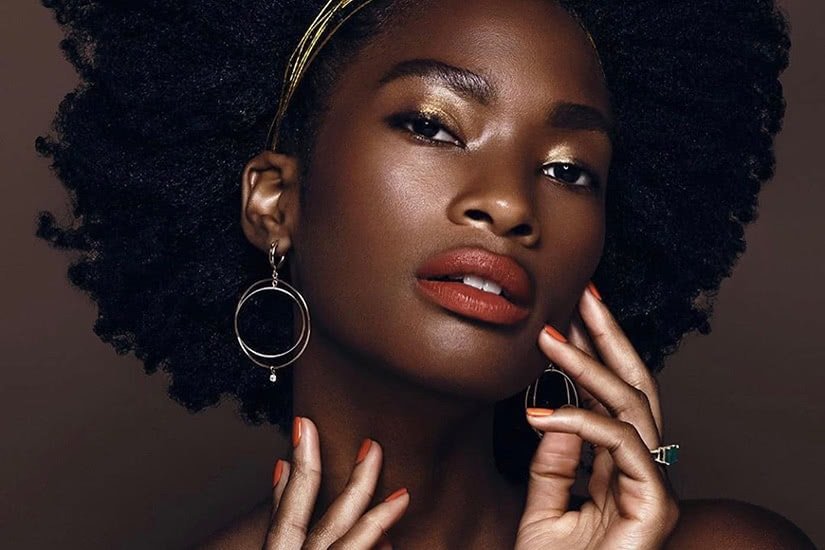 Camille is one of the best inexpensive jewelry brands-a blessing given how gorgeous its designs are. No more agonizing over whether to pop these pieces in your travel bag or not. Losing them definitely won't entail financial ruin.

The creation of designer Camille Codorniu-who previously worked for luxury brands like Giorgio Armani and Michael Kors-the brand offers jewelry-lovers a veritable plethora of unique and intriguing creations that balance soft femininity with contemporary cool.

Each piece feels modern yet has something of the ethereal and timeless about it too, bringing unique twists to classic silhouettes to create seriously covetable and wearable items.

We love the Phoenix-inspired designs, featuring tiny gold beaks. The pieces named after the Scandanavian goddess Thyra are also some of our faves. And we can't help but lust after the studs with ear cuffs incorporated.

Camille Jewelry combines masterful craftsmanship with sophistication and sensitivity. No wonder the brand is one of the most popular jewelers around today.

Style: timeless but with a twist


Bonito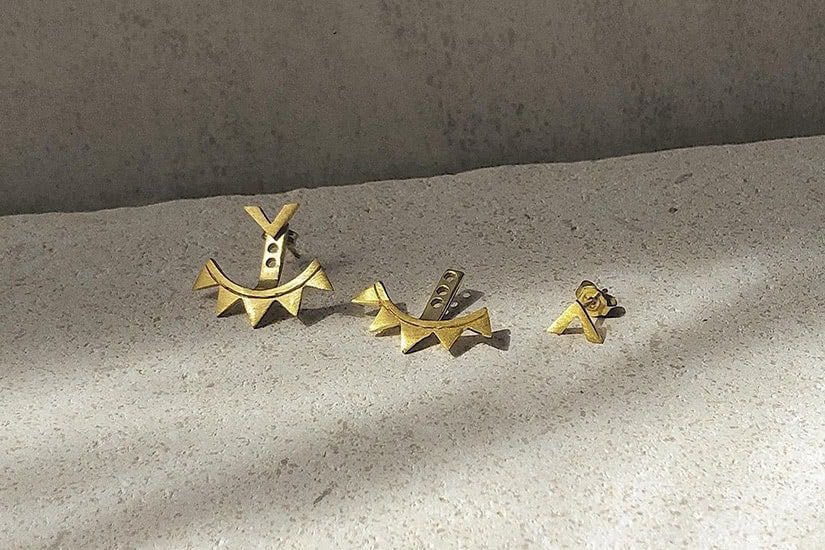 Bonito describes itself as wearable art. That's definitely a philosophy we can get behind. Expert technique and stunning artistry that we can wear around town? Yes, please.

The brainchild of Australian jewelry designers and hand-crafted in Bali and India, Bonito's jewelry has a spiritual quality that makes it immediately distinct.

Ear climbers that resemble the phases of the moon, earrings inspired by Lotus flowers, coin necklaces named after the Greek goddess Artemis, and rings named after Gaia, the personification of Mother Earth.

Pick out the piece that says something to you, mix and match different items, or browse the brand's layering sets or earring trios for inspiration. Fancy more personalization? There are letter pendants available to hang from a mini huggie, massively elevating your earring-stacking game.

Bonito also gives 5% of profits back to social enterprise projects around the world—the final reason why this brand is behind some of the best jewelry for women today.

Style: ethereal elegance


Charles & Colvard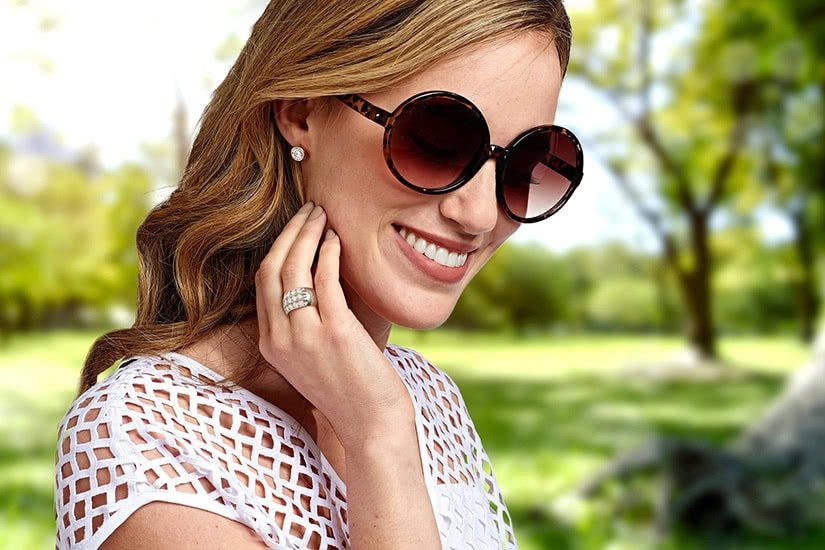 The brand behind moissanite-a diamond made from silicon carbide-Charles & Colvard are pioneers in the world of lab-grown gemstones. They offer wearers high-quality gemstones that are not only affordable but also have a limited environmental impact.

If you're looking for conflict-free lab-grown diamonds, then Charles & Colvard should be your first port of call. Because, let's be honest, only ethical diamonds can really be a girl's best friend.

With a Charles & Colvard piece, you get a guarantee of luster, luxury, and superior style. If your partner is planning to pop the question, then this synthetic jewelry brand should be high on their list for engagement rings.

But even if you're already married-or marriage is far away-Charles & Colvard is worth a browse. The brand's pieces distinguish themselves with their classic profiles and impeccable quality, ranging from understated tennis bracelets to effortlessly elegant diamond studs.

Combining beauty with a commitment to sustainability, Charles & Colvard offers timeless pieces for the ethically-minded jewelry lover.

Style: a creative spin on classic luxury


Sincerely Silver

Sincerely Silver makes seriously lovely jewelry. But this isn't jewelry to be kept hidden away in a box, taken out only every few years. This is jewelry that can be worn just as easily to the office on Monday mornings as it can to momentous black-tie events.

And, despite the name, Sincerely Silver doesn't only make silver jewelry. There's also the option of 14k or rose gold. Plus, there are heaps of options for personalization, whether that's a bracelet engraved with the initials of you and your partner or a necklace featuring a message in your own individual handwriting.

Or why not get the soundwave of something transformed into an original and timeless design?

There's even the option of having your baby's fingerprint on a piece of jewelry, or-if you're a dog owner-a paw-print. We also love the idea of having coordinates engraved on a necklace.

One of the best designer jewelry brands, Sincerely Silver creates jewelry that's unique to you. Pieces that feel personal and tell a story that is yours alone.

Style: exceptionally pretty and personal


TOUS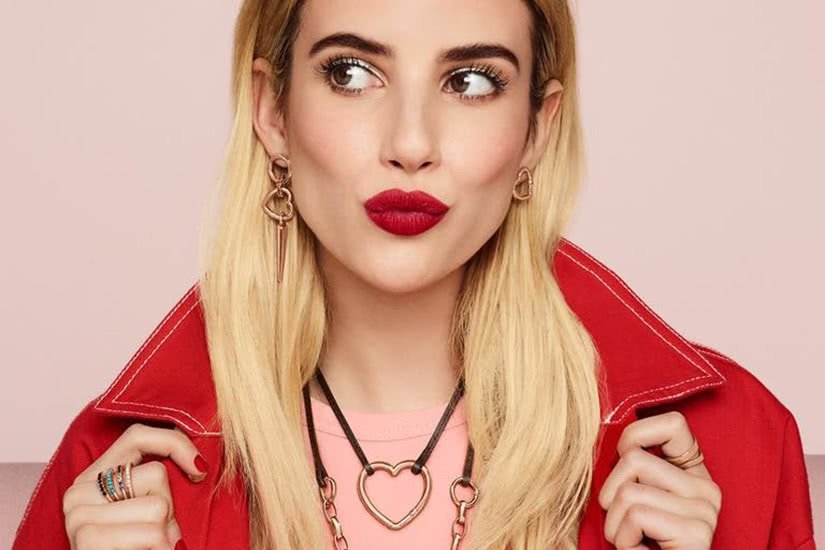 Looking for jewelry that feels undeniably now? Something dynamic, progressive, but playful too? Jewelry that doesn't take itself too seriously? Then TOUS, one of the world's most trendy jewelry brands, is for you.

The best way to convey the TOUS spirit? It feels like a celebration. Think snakes, horseshoes, elephants, four-leaf clovers, words like lucky, and scissor-shaped pendants, all parading through the collection like anything goes.

Check out the edgy vibes of the paperclip earrings. Or the flirty appeal of the brand's ear cuff designs. It's off-beat, imaginative, whimsical-and we're totally seduced.

And while the overall mood is definitely more fun than formal, there are also more pared-back creations like the TOUS chain choker, the perfect go-to for both work and Friday night cocktails. And definitely check out their women's watches.

Experiment with ring stacking, mix and match different designs, and play with the brand's funky motifs. Imagine those hearts and teddy bears dancing all the way up your ear. With TOUS, there are no rules.

Style: whimsical and playful


Capucinne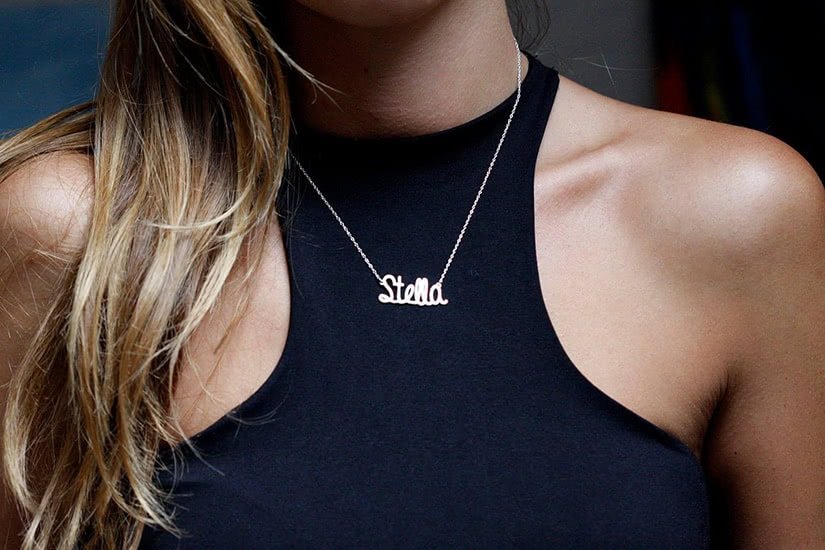 The best jewelry for women captures something specific and intimate. It feels like it was designed just for you. And, in the case of Capucinne jewelry, it was designed just for you.

The C in Capucinne stands for custom and the brand specializes in bespoke and one-of-a-kind rings. They carefully source gemstones for each individual client, creating jewelry that expresses something unique about the wearer.

You can work together with these expert jewelry designers to create the ring of your dreams or customize one of the brand's necklaces and bracelets, getting your name or another word of your choice as a monogram.

The rest of the brand's range of jewelry is dainty and perfect for day-to-day wear. We especially love Capucinne's collection of rings featuring raw gemstones-untouched and unrefined, just as nature intended them to be.

Style: effortlessly graceful