If a hair change is on the horizon, convince yourself to try a new color while you're at it. You've been looking in the mirror at the same hair color for some time now, it's time to live a little. Just like a new cut will change your life, so will a fresh new color. Black women, this message is for you: there are no rules when it comes to hair color.

Even Beyoncé's hairstylist, Kim Kimble, says so: "Women of color come in different shades and tones-there's really no set list of colors that will work across the board for all Black women," she confirms."My recommendation is to always consider your skin tone and undertone first to determine which shade will be the most flattering. I also like to use eyes as a reference when choosing color."

As you're mapping out your hair color mood board, allow these shades suggested by Kimble and celebrity hairstylist Nafisah Carter to serve as inspiration to send to your stylist.

Along with the right products and a skilled stylist, you'll feel brand-new in no time. Also, as sad as it sounds, summer is ending and fall is approaching. Enter into the new season with a new shade. Hello new hair!



Ashy Blonde

This may be a controversial statement, but blonde Beyoncé is my favorite Beyoncé. Her very own hairstylist, Kimble, is also a fan of this creamy blonde color on dark skin tones. "When a client wants to go blonde, I typically recommend an ashy blonde because it works so well on women of color and helps to neutralize the red that tends to naturally occur in our hair," Kimble explains.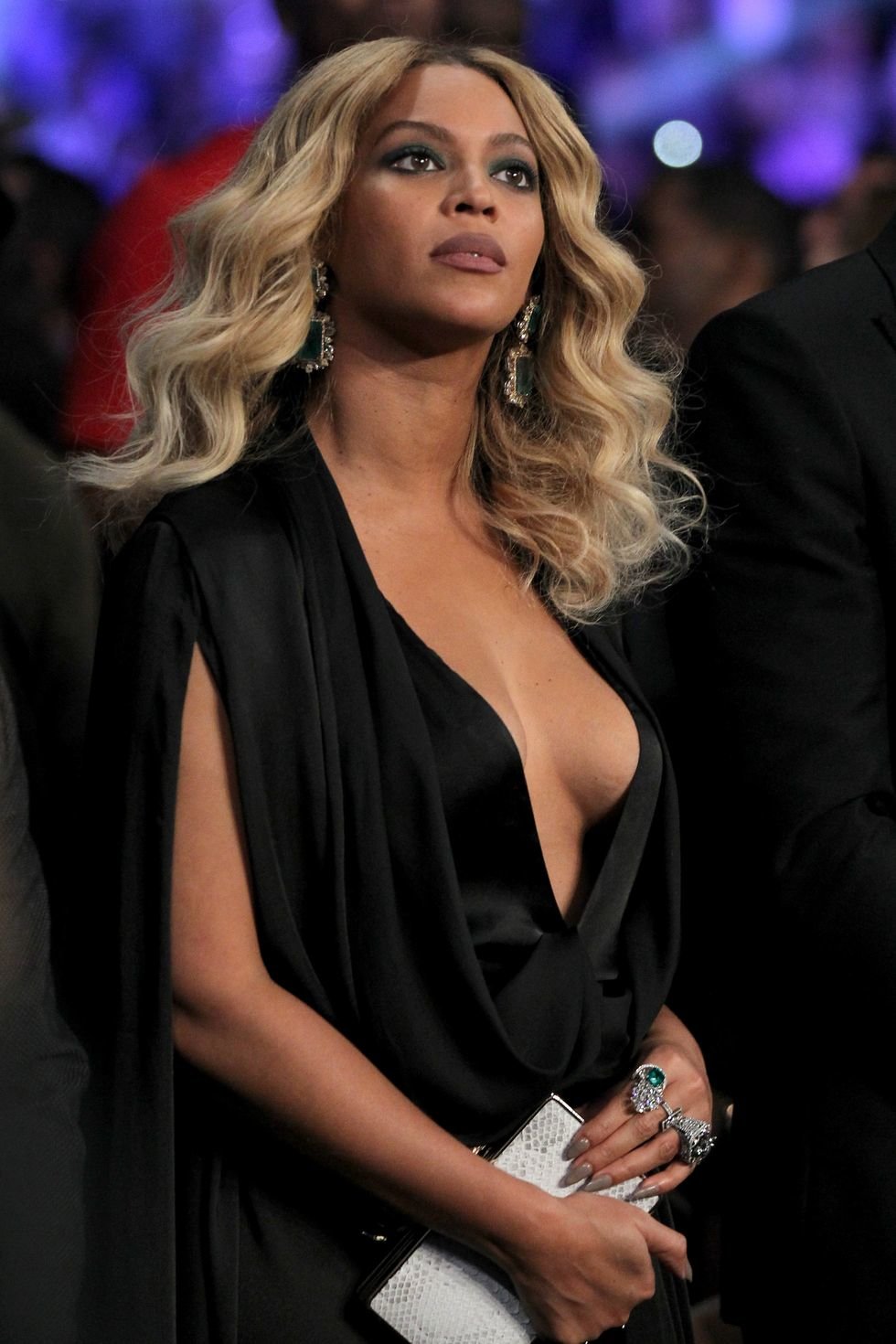 Copper

Red hair is always a good idea. For women of color, Kimble suggests a darker shade of red for a more natural look. "If you want to go red, I'd suggest going for something more on the copper side as this will look a lot more natural against darker skin, and will give you a beautiful red tone without coming off harsh," she shares.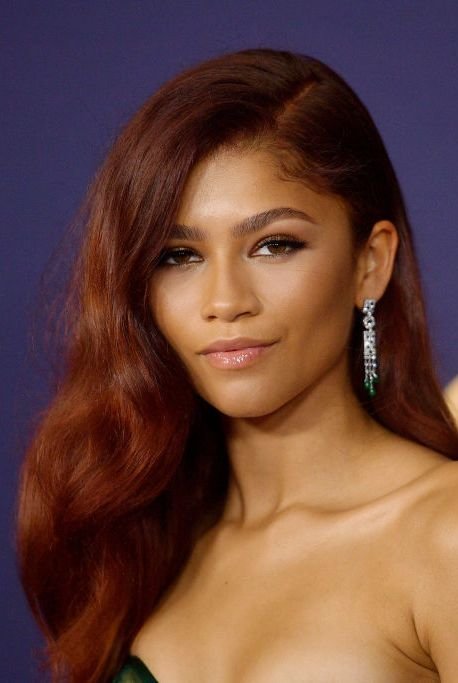 Blue

The bolder, the better. "For more fashionable colors like blues and greens, your undertone really comes into play here," Kimble points out. "If you have a golden undertone, go with warmer versions of these colors. If you have a cool undertone, go for ashier shades. If you have an olive undertone, I'd recommend staying away from green shades as they won't be as flattering on your skin tone."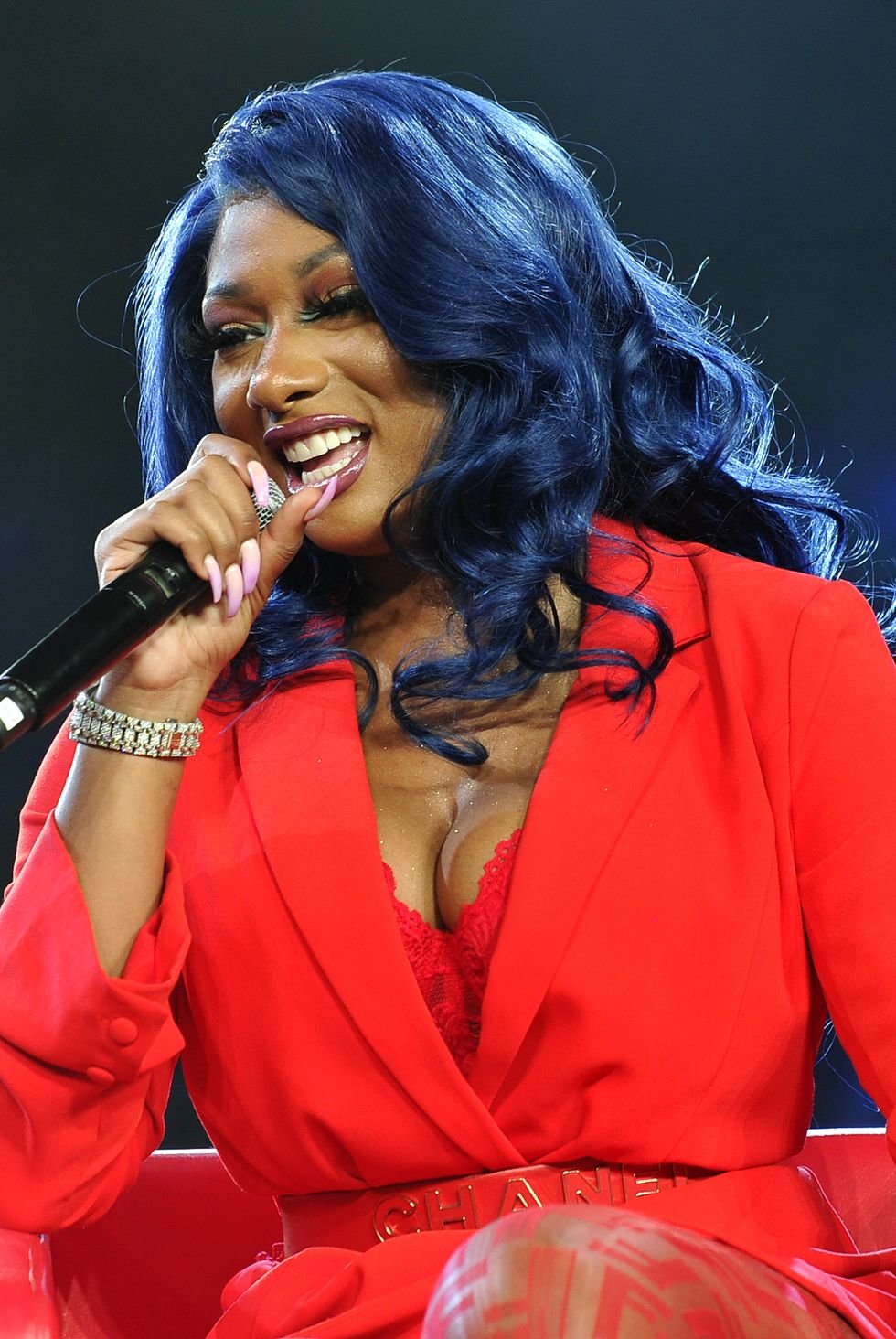 Jet Black

You can never go wrong with a classic color, like jet black. "The color really accentuates the skin and makes our complexions look brighter and clearer," Kimble shares, adding that it's important to use a great conditioner after color treating the hair. "I recommend using my Kim Kimble Signature Collection Vanilla Bean Conditioner ($24) or Leave In Conditioner ($25). If you're someone who constantly changes your hair color, you can experience serious damage, so I suggest integrating my Healed Ends Serum ($24) into your routine to help restore and repair your hair.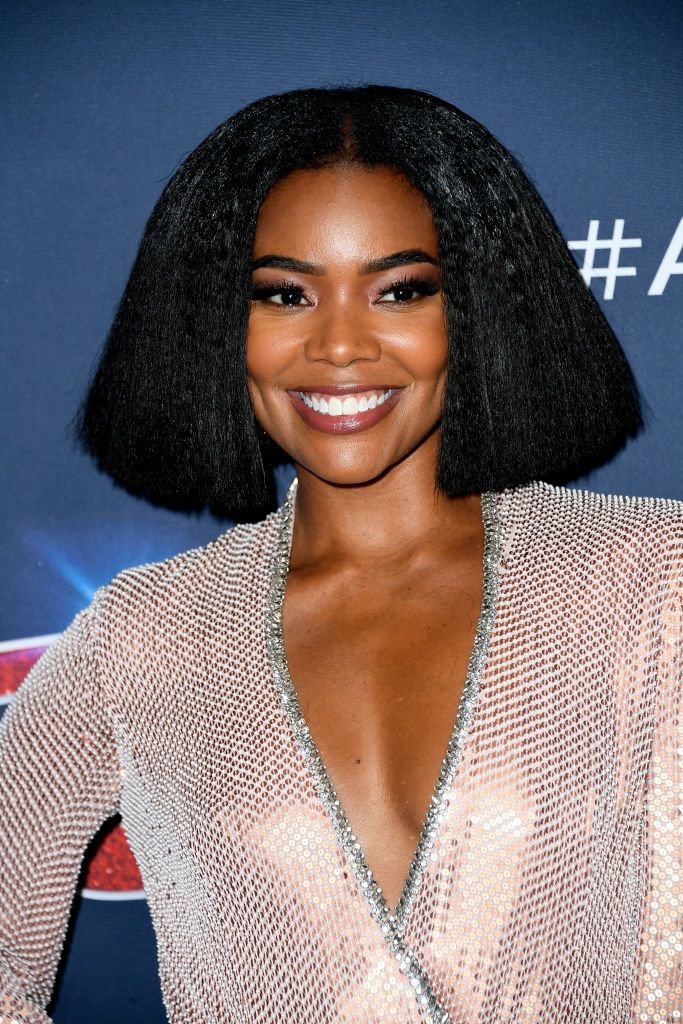 Purple

If you're unafraid to take a hair risk, try out a purple hue for more fun. Your bold decision is also backed by a celeb stylist. "You can choose between light or deep purple, or even a combination of both," Carter shares. "Purple also has meaning behind it: It's associated with royalty, luxury, ambition, peace, pride, independence and more. Who wouldn't want to walk around with that color?"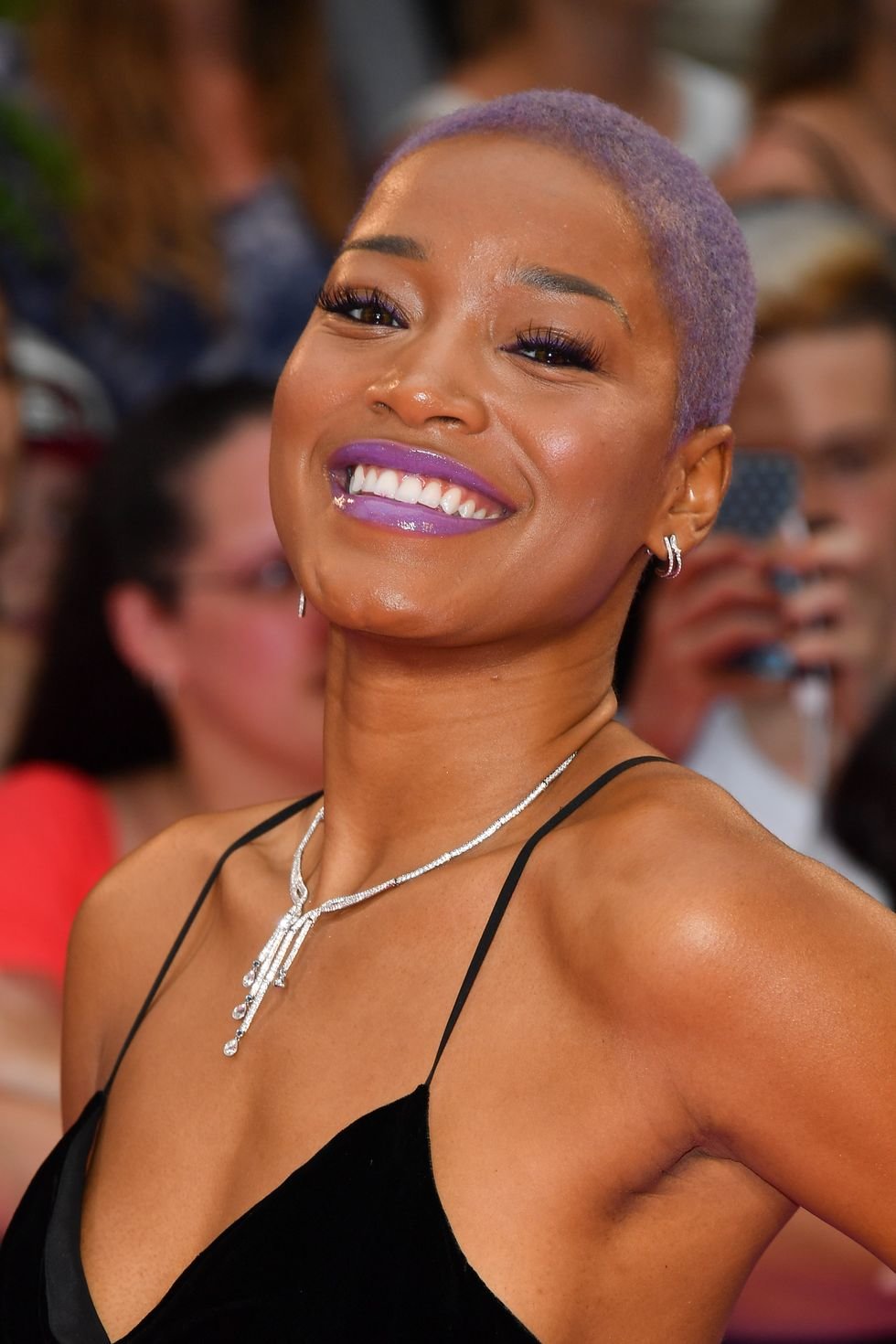 Caramel Brown

Caramel brown is a color that complements deep complexions by bringing out our inner glow, as gorgeously shown by Ciara. Carter says it also shaves off a few years, if looking younger is your aim. "Caramel brown colors are perfect for summer and winter because they really bring out your undertones beautifully," she explains. "Let's just say, you'll always look like you're on the beach with a summer glow when opting for this color."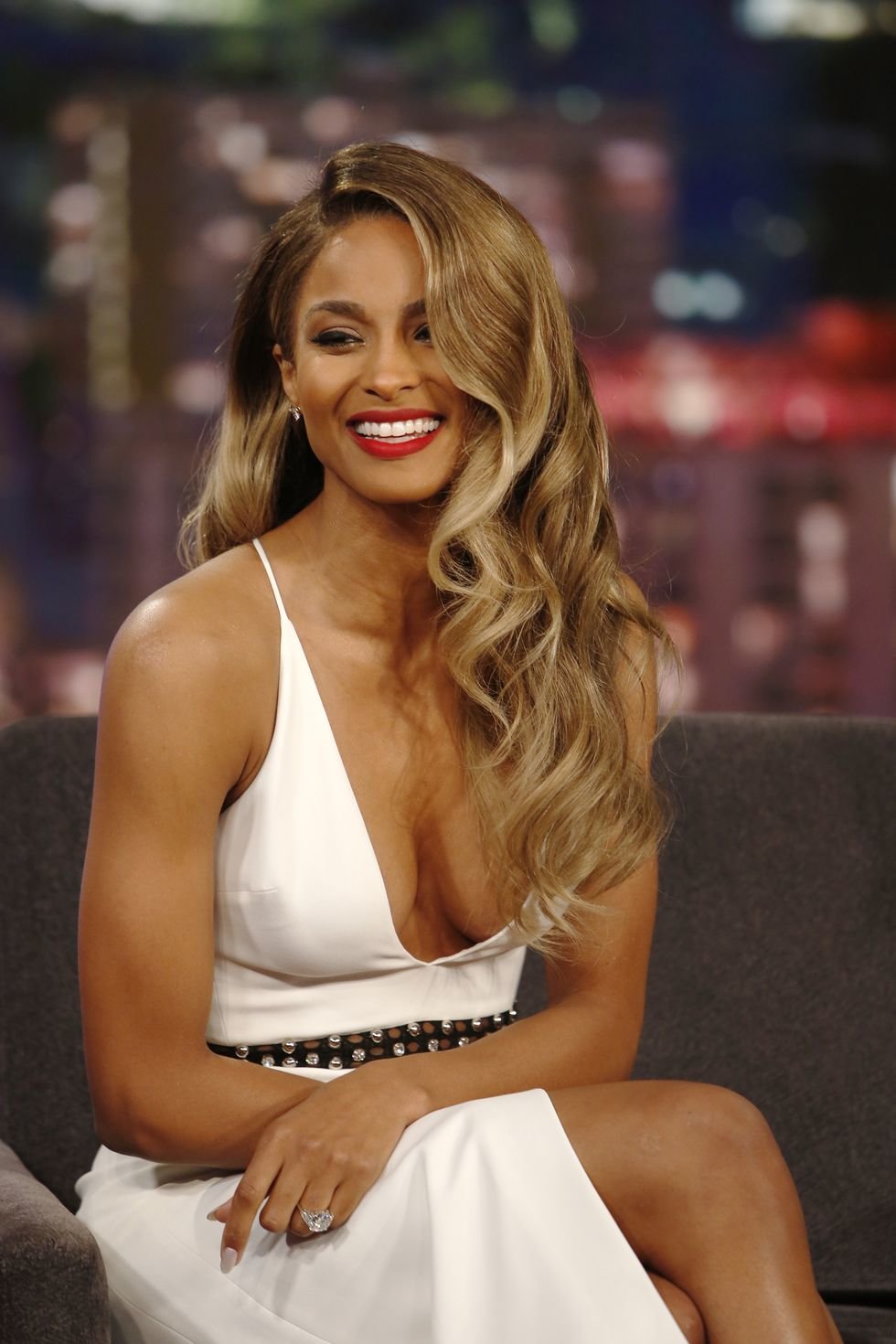 Warm Blonde

Carter is a blonde herself and loves transforming her clients into blondes, so this shade takes the top spot as her favorite. "There are so many shades of blonde that literally any woman can wear," Carter explains. "It's very important to figure out the proper shade of blonde and determine whether it will be more ashy or warm. As black women, we have lots of melanin in our skin, so warm tones generally look better and bring out our beautiful complexions."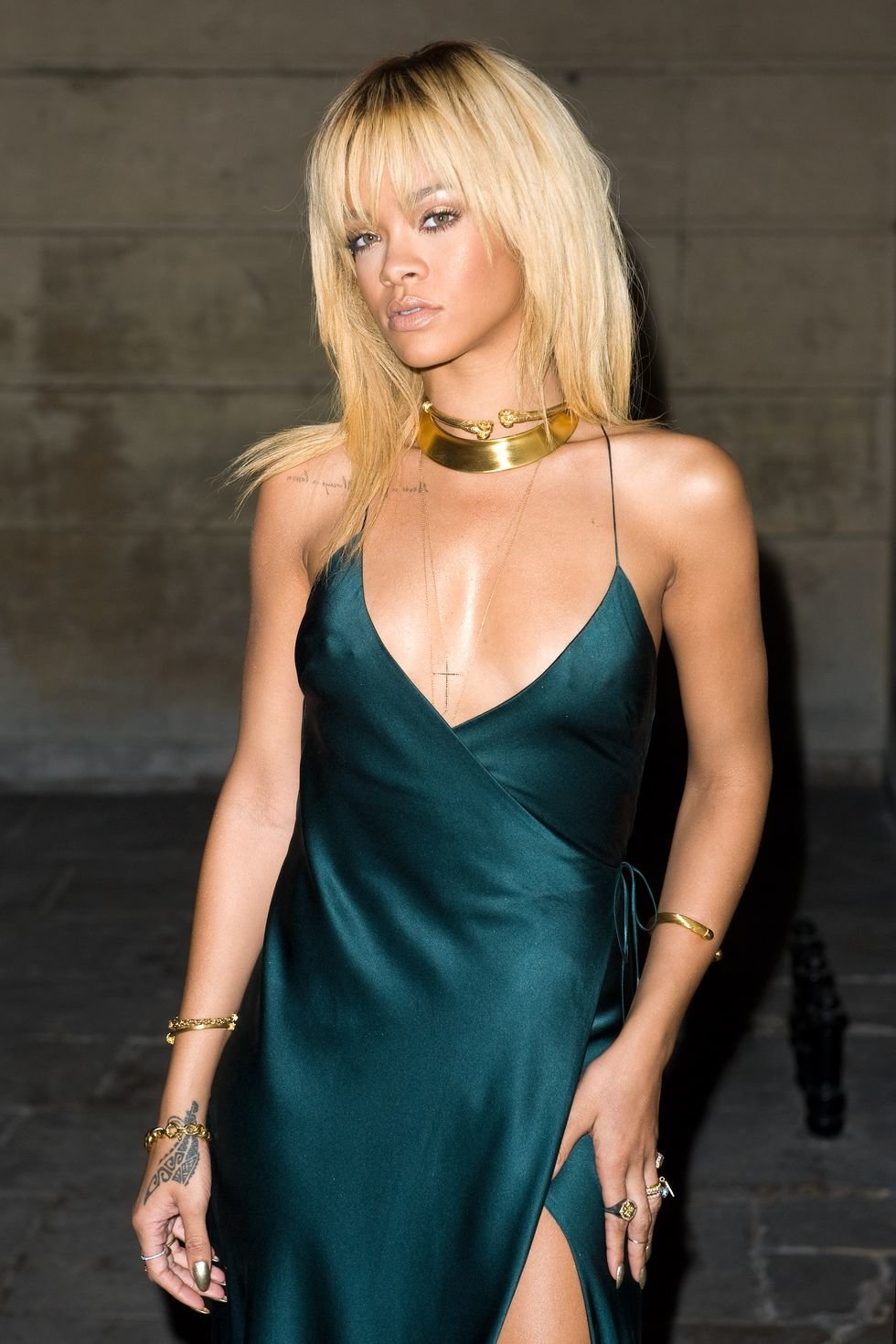 Brown Ombré

Kelly Rowland's gradual transition from chocolate brown to golden brown showcases just how sultry ombré can look, especially on sleek hair and brown women. If you're indecisive, why pick one color when you can rock two? Allow this striking gradient hue to be all the inspiration you need.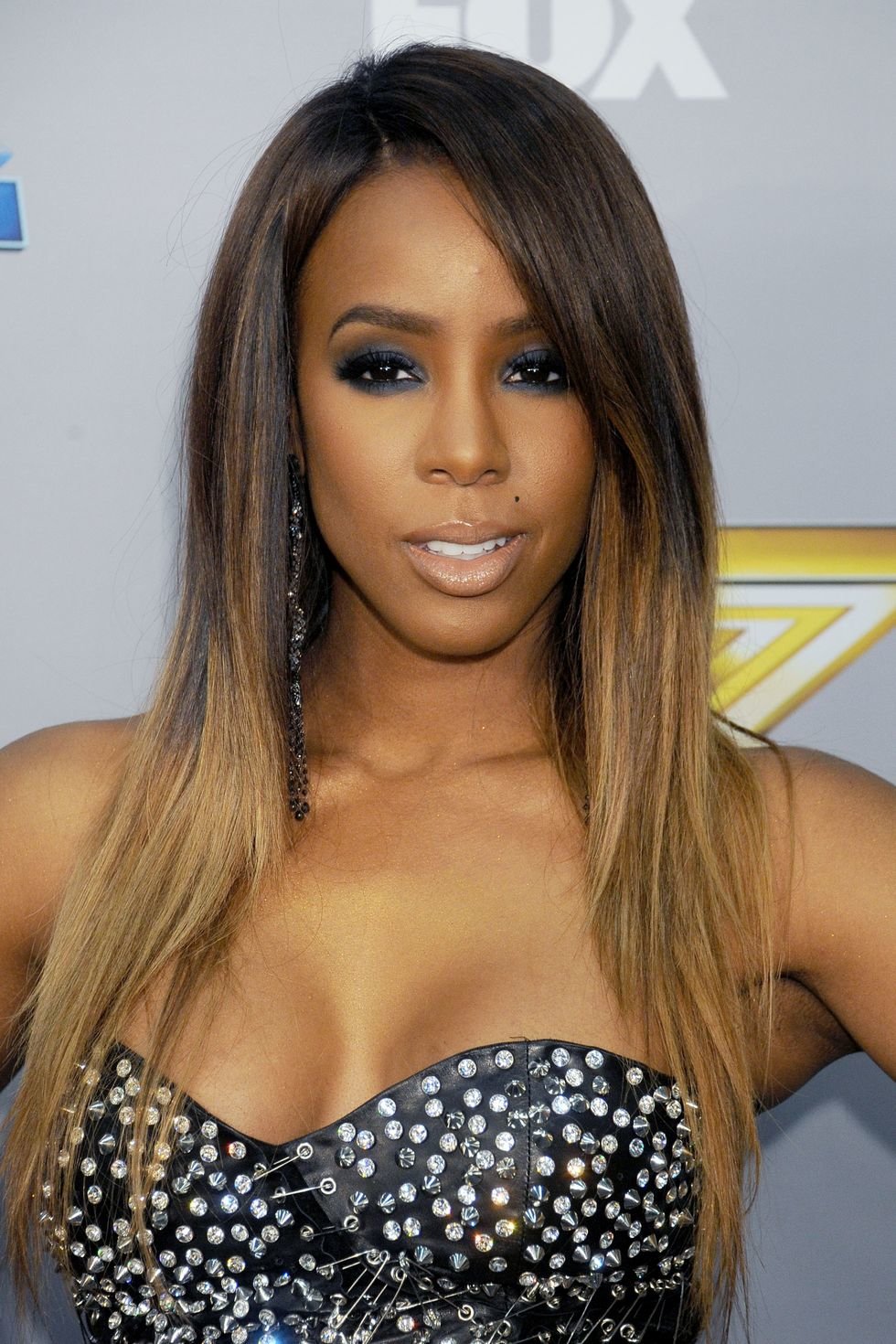 Violet

If you're still on the fence when it comes to fierce colors, Justine Skye, who has dubbed herself the "Purple Hair Unicorn" will convince you try violet. I mean, just look at how incredibly superb her gorgeous skin tone looks with this fun shade.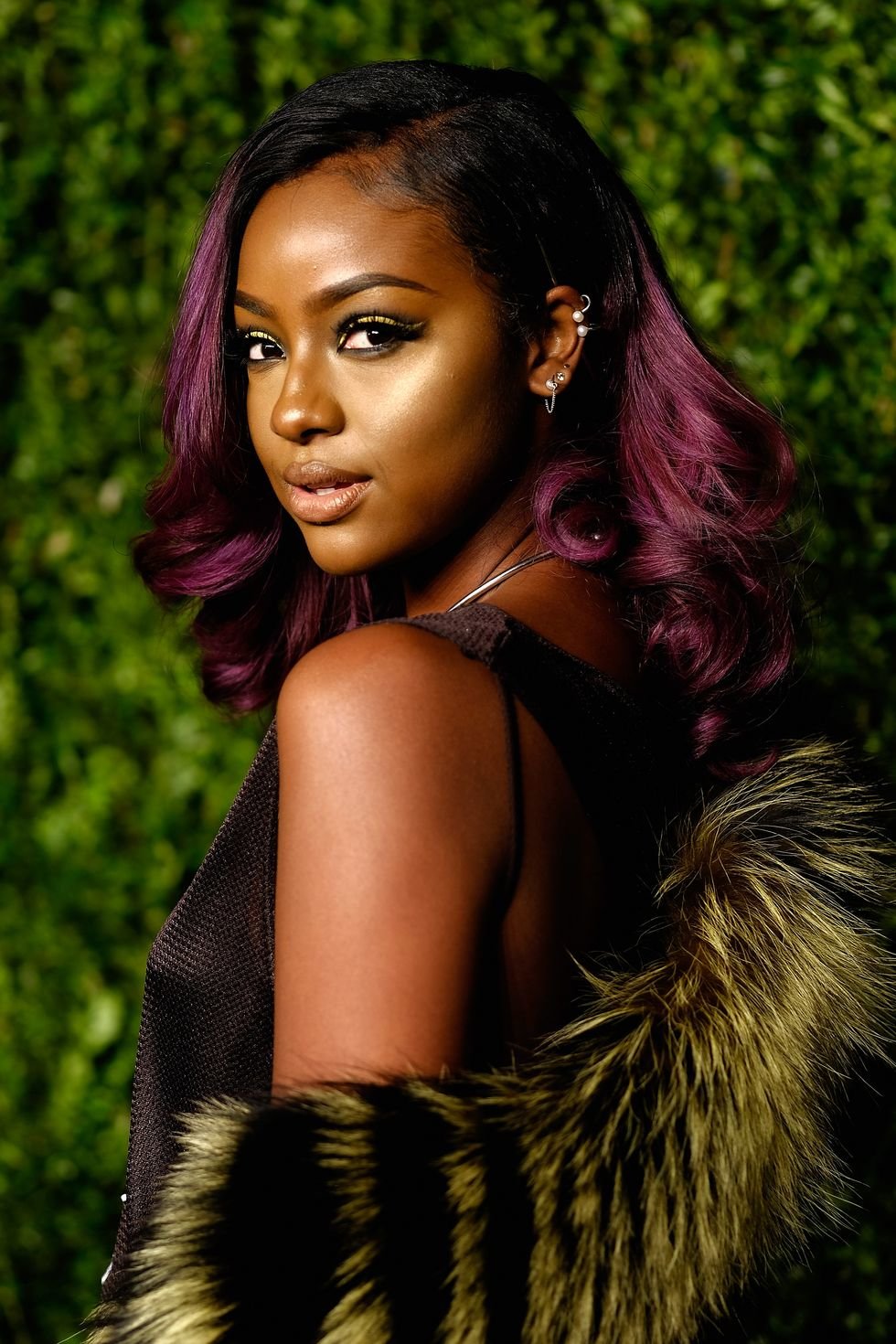 Honey-Dipped Highlights

Leave it to Naomi Campbell to rock the hell out of honey-dipped curls. A fool-proof way to take your coils to the next level is with color. Honey brown highlights radiate against dark skin tones and will steal the show, as shown by a supermodel.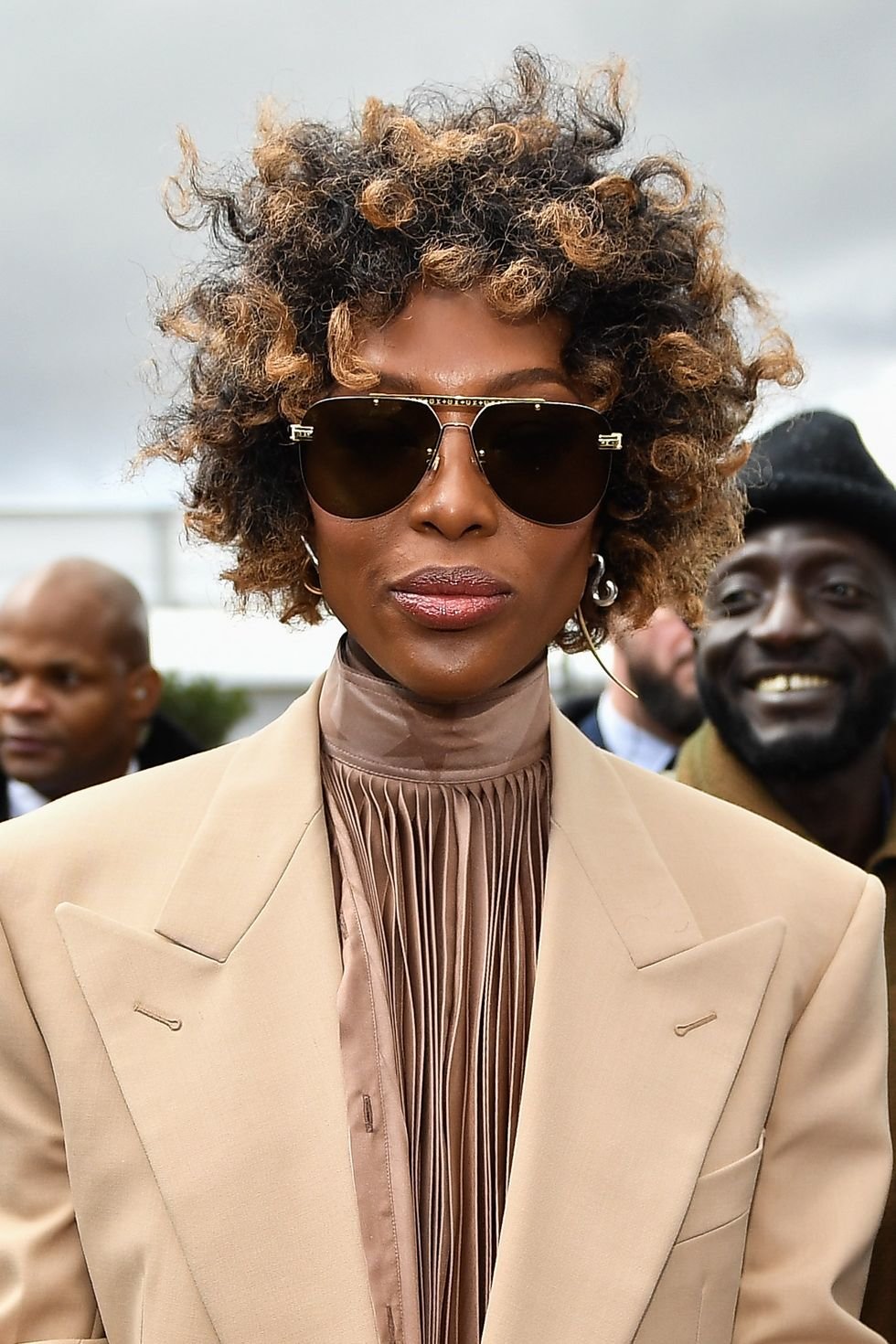 Icy Blonde

It's no secret that Cynthia Erivo was an absolute vision at the 92nd Annual Academy Awards. Her icy blonde fade, a signature style she's rocked for years, paired with her white ball gown and stunning smokey eye was the cherry on top. With a color this fab, you don't need much hair at all, tbh.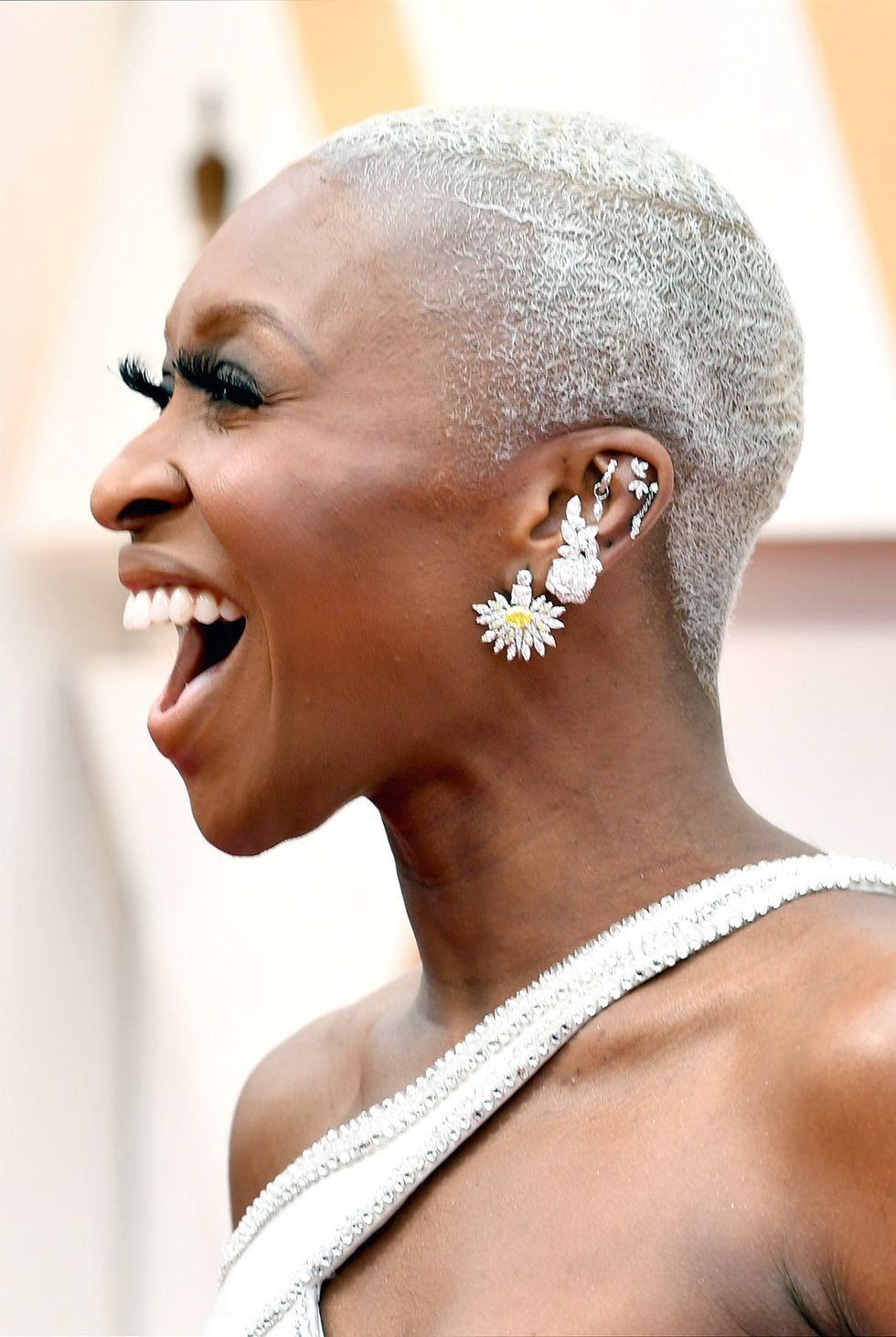 Auburn

Sza's larger-than-life fro spiked with auburn red will make you wonder why you haven't tried this hair color sooner. When color and curls collide, you're bound to turn heads.