Billie Eilish has always a been force to be reckoned with. From the drop of her song "Ocean Eyes" to "NDA" a few weeks ago, she's conquered the electronic alternative scene, and at such a young age. She started working on music with her brother, Finneas O'Connell, at age 13, and it wasn't long before "Ocean Eyes" went viral on SoundCloud in 2015. Now 19, Eilish has continually reinvented herself through each album release, both through her sound and her style. Every song from Don't Smile at Me, When We Fall Asleep, Where Do We Go?, and Happier Than Ever has sounded different, but they all still feature the hallmarks of Eilish's sound: the ASMR qualities of her voice, electronic-alternative production, perfectly aligned background vocals, the vocoder, a production tool used to synthesize a recorded voice allowing her to achieve a low-pitched, shaky vocal on some of her songs.

With her style, Eilish has been known to be more conservative until recently. For the first few years of her career, she crafted her image to avoid comments on her body through her signature baggy pants, boots, oversized shirts, puffer jackets, beanies, and various hair color changes. But now, Eilish has stepped out and reclaimed her look by wearing exactly what she wants, first seen on the June 2021 British Vogue cover when she sported lingerie and heels for the shoot. Eilish still rocks her long acrylic nails and baggy clothes from time to time, but it's clear that she's completely transformed and come into her own.

Here, L'OFFICIEL looks at her music and style evolution throughout each stage of her career from 2015 to now. Her newfound confidence is unparalleled and inspiring, and we can't wait to see what she has in store with Happier Than Ever, out tomorrow.


Don't Smile at Me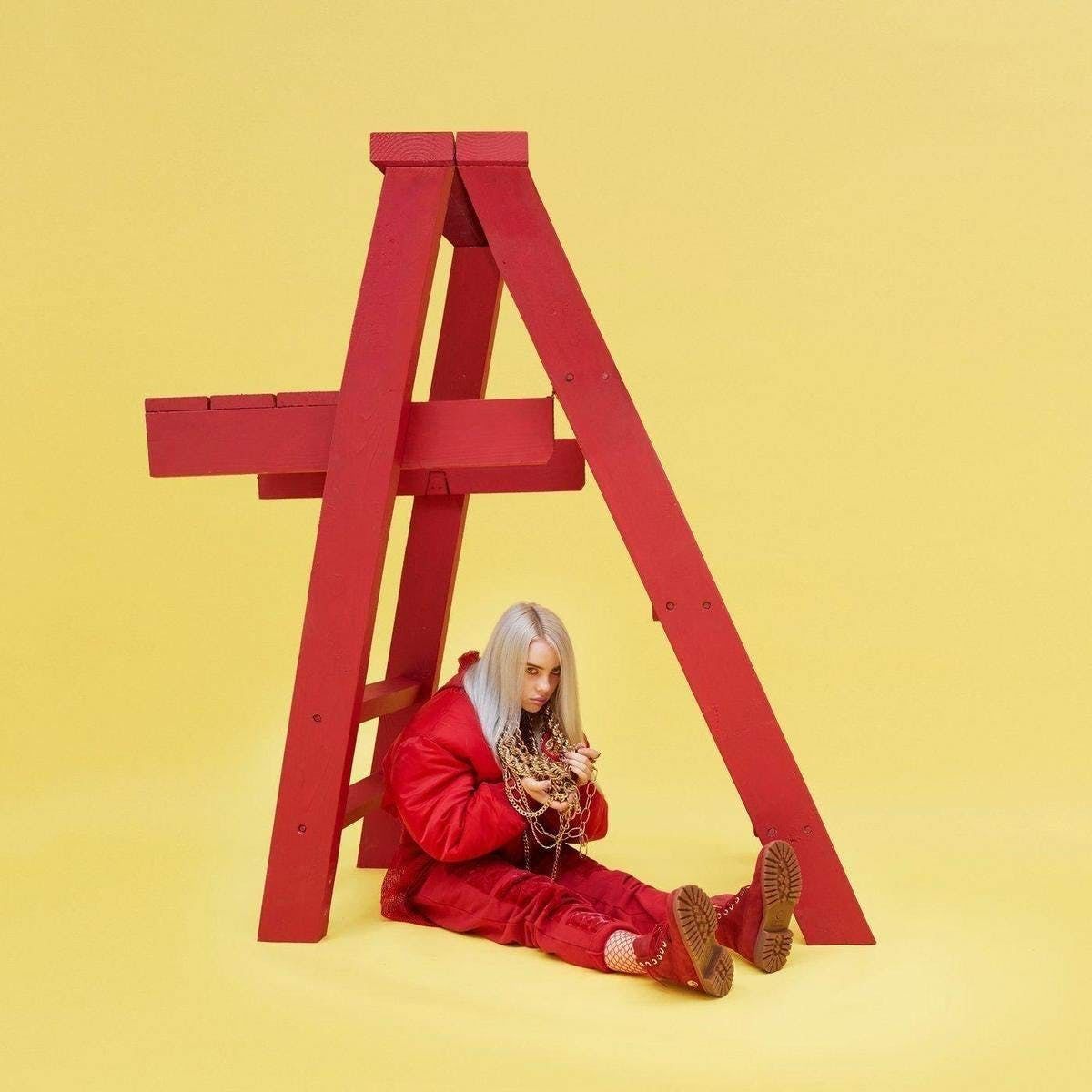 Eilish came roaring out of the gates in 2017 with her debut EP, Don't Smile at Me. After going viral on SoundCloud, "Ocean Eyes" was officially part of this EP on streaming services, in addition to eight other songs produced and written with her brother. Establishing herself as an upcoming star, these songs featured electronic production and unique lyrics, such as "I wanna be alone / Alone with you, does that make sense? / I wanna steal your soul / And hide you in my treasure chest" on her song "Hostage."

Other notable tracks from Don't Smile at Me are "Idontwannabeyouanymore," a bluesy piano-based track filled with suspenseful seventh chords, a tripled time signature for a waltz feel, and lyrics filled with a deep meaning, and "My Boy," another jazzy track with some improvised vocal riffs, electric piano, and synthesizers. Then, there's "Watch" and "&Burn," which contain the exact same lyrics but couldn't sound more different. "Watch" is the more delicate version, with piano and a lighter beat, whereas "&Burn" is darker, featuring a heavier beat, more of a speaking-singing lead vocal from Eilish, and a rapped bridge from Vince Staples.


When We All Fall Asleep, Where Do We Go?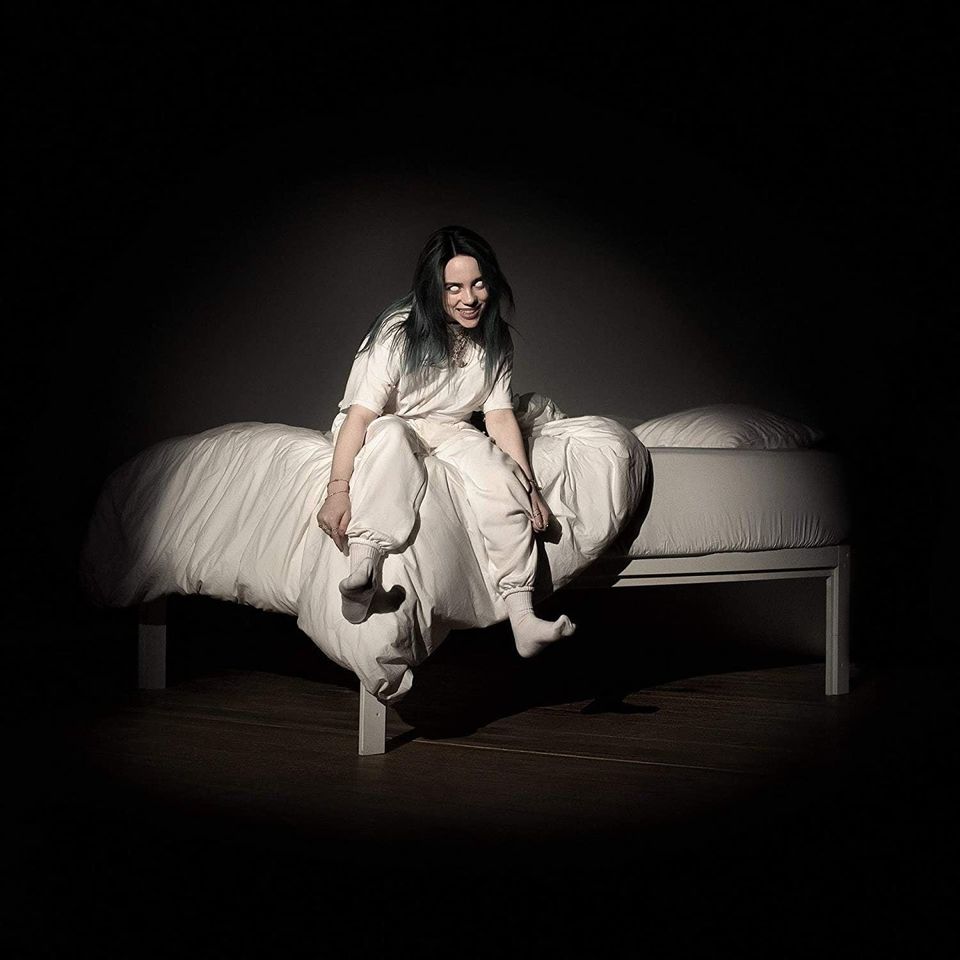 A darker turn was taken in 2019 with the release of Eilish's debut album, When We All Fall Asleep, Where Do We Go?. "Bad Guy," perhaps Eilish's most well-known song to date, was the fifth single from the album and her very first number-one hit on the Billboard Hot 100. Containing more sexual lyrics than the first album in addition to a louder bass and EDM-inspired instrumental breaks, this song turned her image from a tween singer to a moody teenage baddie, seen in "My Strange Addiction" and "Bury a Friend" as well. "You Should See Me in a Crown" and "All the Good Girls Go to Hell" amplify her voice of feminine power, and "Xanny," "When the Party's Over," and "I Love You" reveal the struggles of being a teenager, including experiences of drugs, parties, and heartbreak, all produced under a deep bass, dance beats, and Eilish's whispery vibrato. She even directed her first music video for "Xanny." One thing's for sure, this album has it all.


Happier Than Ever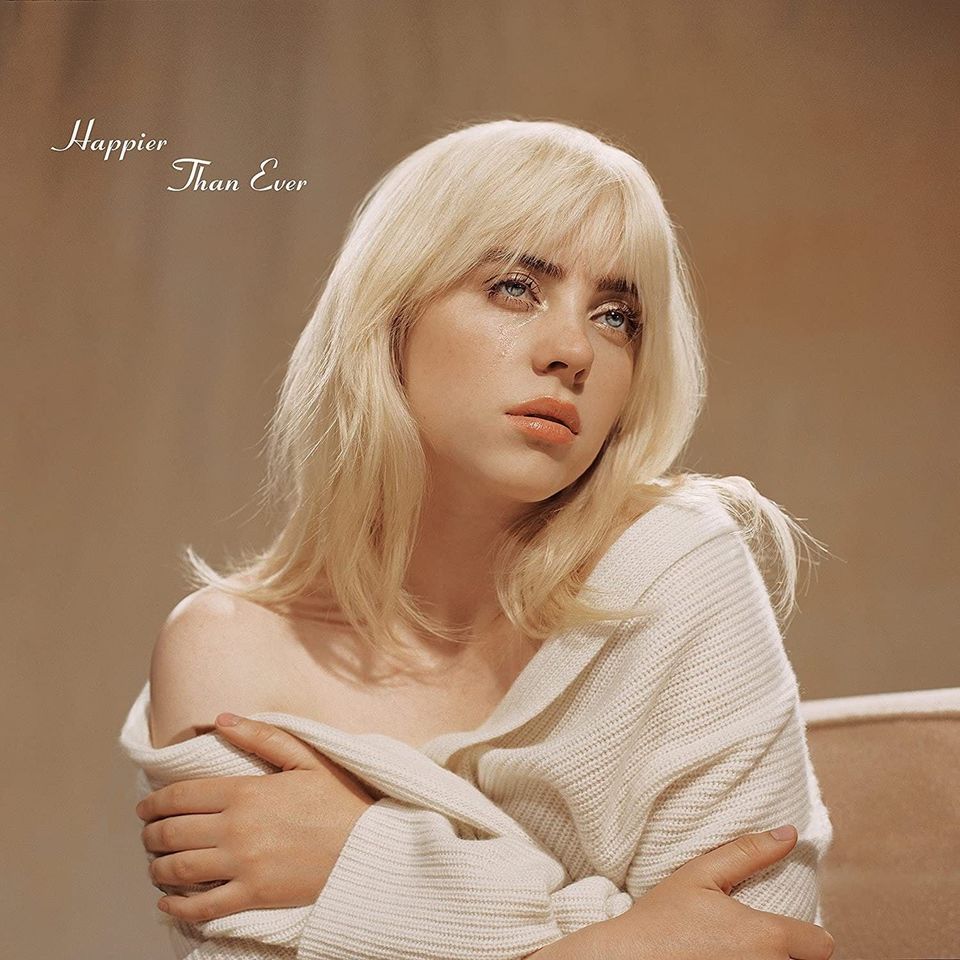 So far, we have five songs from the 16-track album, Happier Than Ever. We can't wait to hear the rest and hope they have lyrics as great as "Lost Cause," where Eilish sings: "Thought you had your shit together, but damn, I was wrong / You ain't nothin' but a lost cause / And this ain't nothin' like it once was." Right off the bat, it's easy to tell that Eilish is living up to the title, with "My Future" and "Lost Cause," two songs about becoming independent and focusing on herself without a relationship. "NDA" and "Therefore I Am" feature heavier electronic production and lyrics about reclaiming power over men and the media, while "Your Power" details overcoming an abusive relationship. She's also self-directed several music videos for this album too, including "Your Power," "Lost Cause," and "NDA." Alongside her music showcasing her everchanging confidence and independence, it's evident through her style as well. Let's get into it.