Bio Great is an eco-friendly product line of Thai company Earth Life that was established over six years ago. Earth Life has its own organic farm in Rachaburi. Even though the company's main market is Thailand, there is a steady demand for their products mostly in Japan, Germany, Singapore and India.

The Global Fashion Report Crew interviewed Nucharee Nilsuwan at her booth of Bio Great at the annual trade show Made In Thailand (MIT) that was held at IMPACT Arena, Muang Thong Thani, Nonthaburi, Thailand.
The objective of MIT is to promote and support Thai manufacturers, SMEs in particular, and enhance their competitiveness in the global market. The trade show aims to provide business matching opportunities for SME exporters and promote Thailand's top export quality products and services to foreign markets.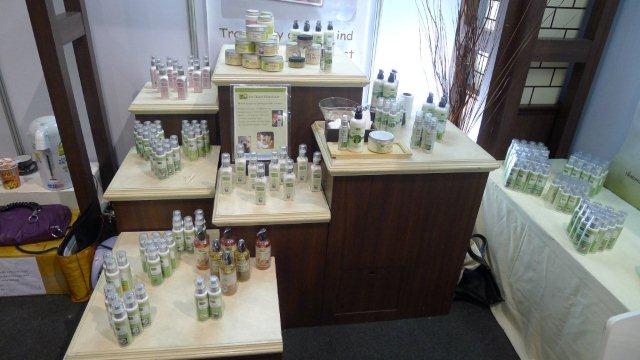 Ms Nucharee explained that the company offers three main product categories, such as skin care, spa, and multi-purpose air-freshener. The best selling products are body lotions and car air freshener spays.
All products are 100% natural. Materials and essential oils are made of unique Thai flowers and herbs, such as Mokala, Lelawadee, Jasmine, Luminea, Freshey, Zonya, Londu, Eucalyptus and Citronella grass.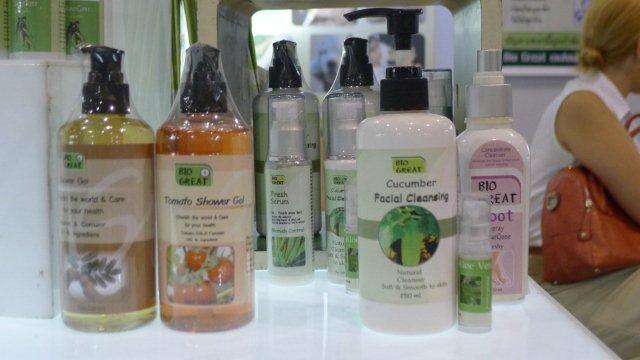 Skin Care

- Cucumber Liquid Body Soap with pH balance. The ingredients blend with the enzymes and Thai herbs; cucumber, and honey.
- Cucumber Liquid Facial Soap made with the finest ingredients, blended with aloe vera, cucumber, honey and sesame pure oil.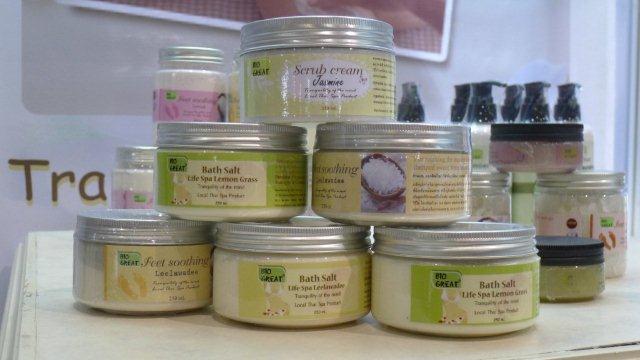 Spa

Natural, home aromatic products and accessories create calm and relaxing interiors with environmental friendly aromatherapy products.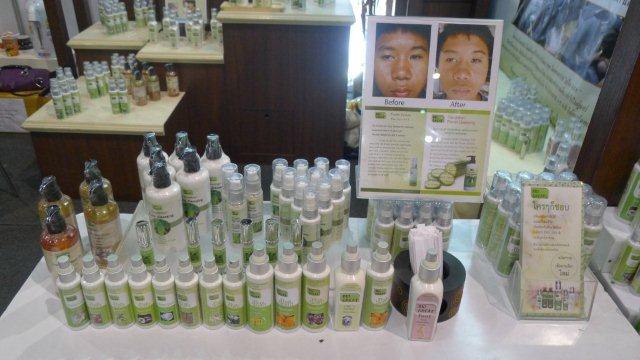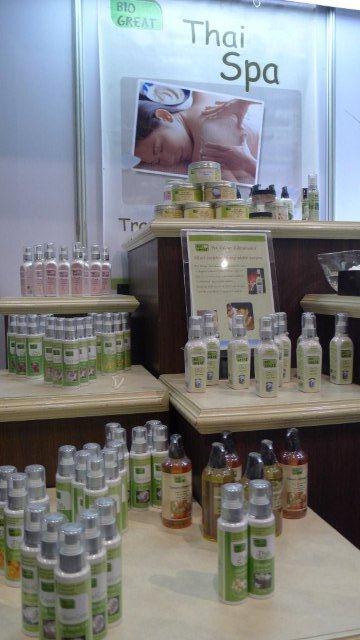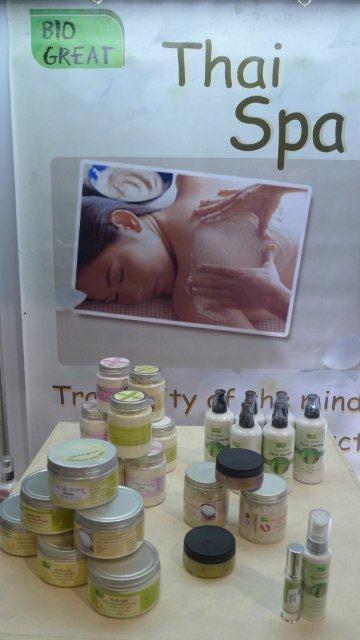 Contact:
Nucharee Nilsuwan
Bio Great

+66 (0)819047003
Outlets in Thailand:
2nd Floor Central Pinkao - Bangkok
Makro - Rayong
Pa-kan-rai-phun Shop at Rayong Hospital
Cha-baa 2 Shop at Bangkok Hospital - Pattaya
www.earthlife.co.th
Read more about Bio Great in Thai here...