The watchmaking world has always been male-dominated, but Swiss watchmaker Blancpain has proven to be the one historic exception. Before Frédéric-Emile Blancpain died in 1932, he left the company to his long-term assistant, Betty Fiechter - making her the first female CEO of a leading watchmaking company.

Fiechter wasn't one to rest on her laurels. She would go on to create icons like the Fifty Fathoms (one of the first modern divers watches) and a mechanical watch for women that had one of the smallest round movements of the time: The Ladybird.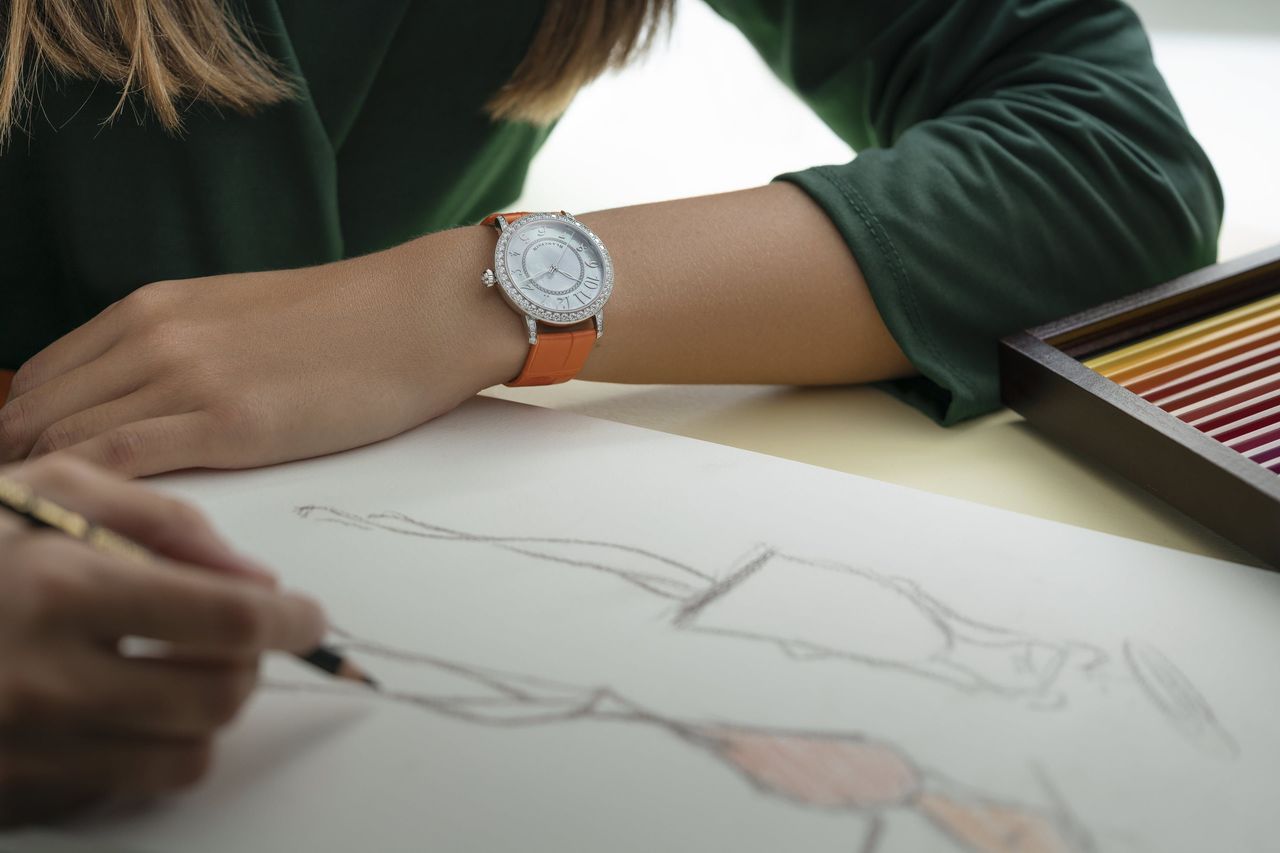 Like Fiechter, Blancpain was convinced that fine watchmaking shouldn't be an old boys club, and that women, too, were worthy of unique horological pieces. Today, Blancpain carries on Fiechter's legacy with seven new variations on the classic Ladybird watch.

The Ladybird Colors is a true jewellery watch; the first thing you'll notice is the crown set with 59 diamonds totalling over 2 carats. A white mother-of-pearl dial sets the stage, while an asymmetric hour circle - with its slightly rounded gold Arabic numerals - lends a bit of unexpected edge to the watch's sophisticated veneer.