What do facial rollers do and how do you use them correctly?

If you're looking for a healthier glow, trying incorporating beauty rollers into your skincare routine.

You could say that the rollers look a bit like small dumbbells or painter's rollers—only much prettier and, of course, rock hard. There are two stone rollers attached to each end of the handpiece, a larger one for facial areas such as the forehead and cheeks, and the smaller roller for the eye area, for example. When using the beauty tool, the skin's own vitality and regeneration is stimulated and collagen and elastin formation is boosted. Don't expect a real anti-aging effect, because wrinkles cannot simply be massaged away. However, blood circulation and lymphatic drainage can slow down skin aging. Products that are used in combination with a beauty roller can also be better absorbed into the skin.

These useful facial rollers made of healing stones have been used in traditional Chinese medicine since the 7th century. The best-known facial rollers are the green beauty rollers made of jade and the pink beauty rollers made of rose quartz. Mistakenly, all facial rollers are called jade rollers, but the stones differ in their healing power.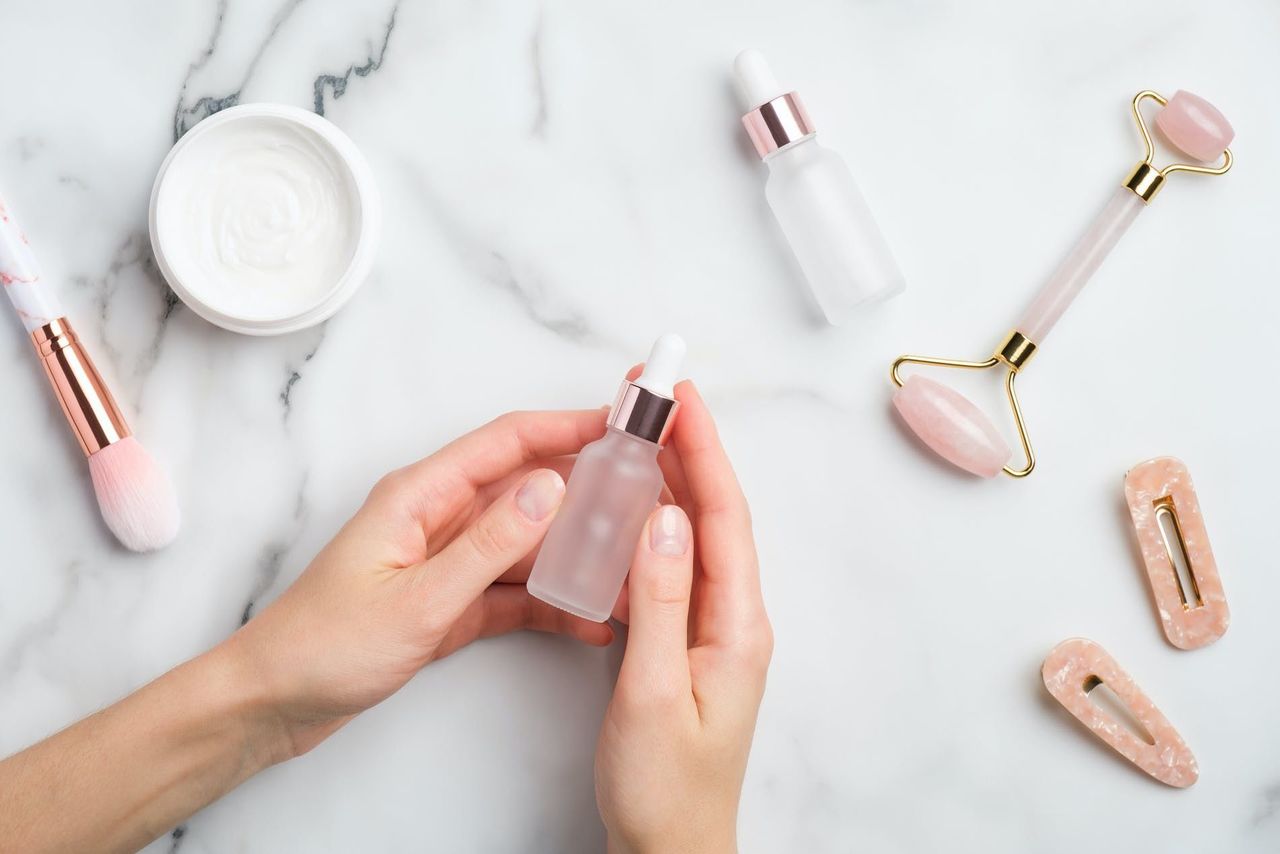 The Difference Between Jade and Rose Quartz Rollers

At first glance, the two classics differ only in color. Both rollers have smooth stones that pleasantly cool the skin. However, in Traditional Chinese Medicine, different effects are attributed to the stones. Jade stones have a cleansing, decongestant, and anti-inflammatory effect on the skin. In addition, jade is a symbol for the feminine, beauty, and nature. Jade rollers are recommended especially for impure skin.

Rose quartz, on the other hand, represents love, friendship, and harmony. The healing stone is said to have a calming effect and is used, for example, as a natural cure for headaches. Rose quartz rollers have a calming effect on stressed, irritated skin.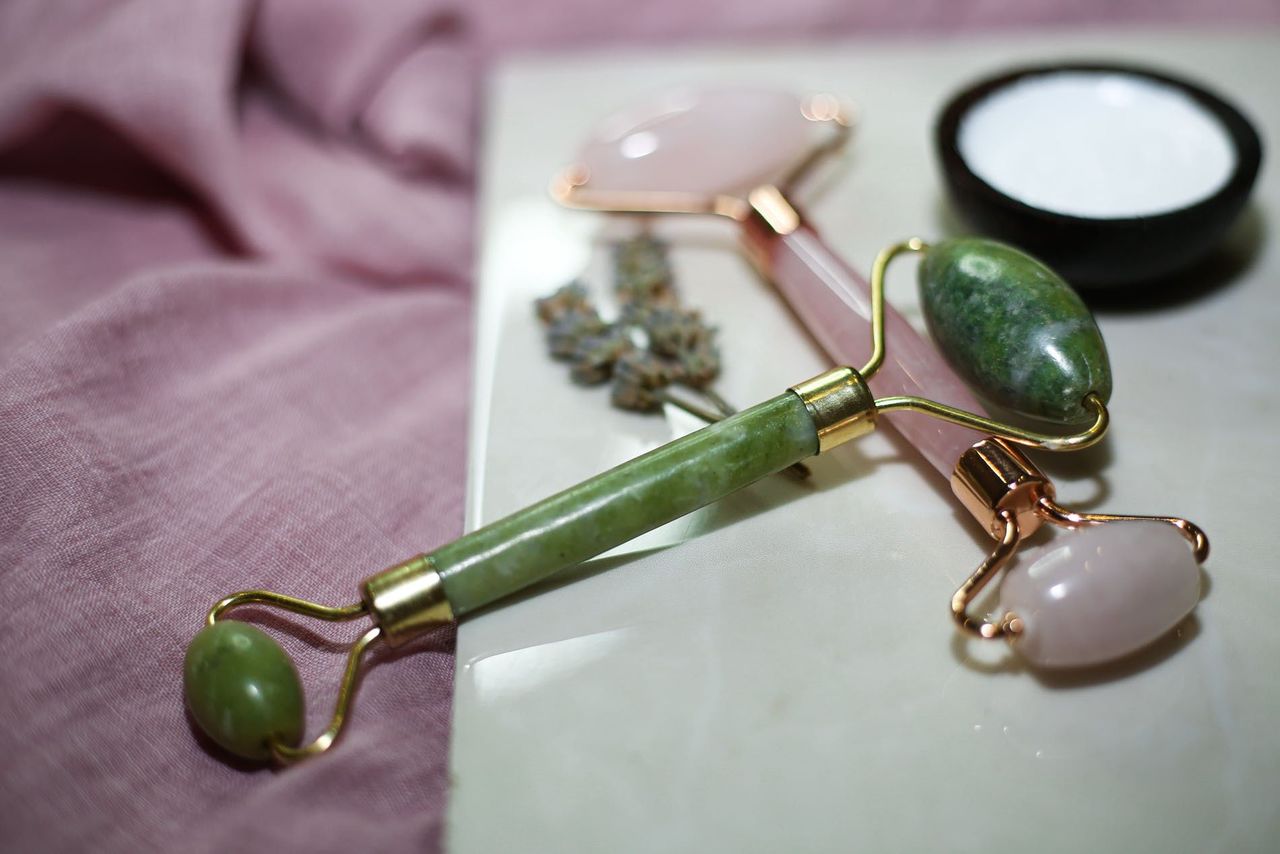 Facial Massage with Beauty Rollers

A massage with a facial roller helps to achieve a plump, fresh, and rosy complexion. The right technique stimulates the skin's metabolic processes and removes toxins faster. Puffiness is relieved and the massage can even calm stress hormones. One key element of beauty rolling is always roll from the inside out. Begin use of the beauty tool in the center of the face and roll it toward the temples or forehead. Starting the massage at the décolleté will also activate the lymphatic channels.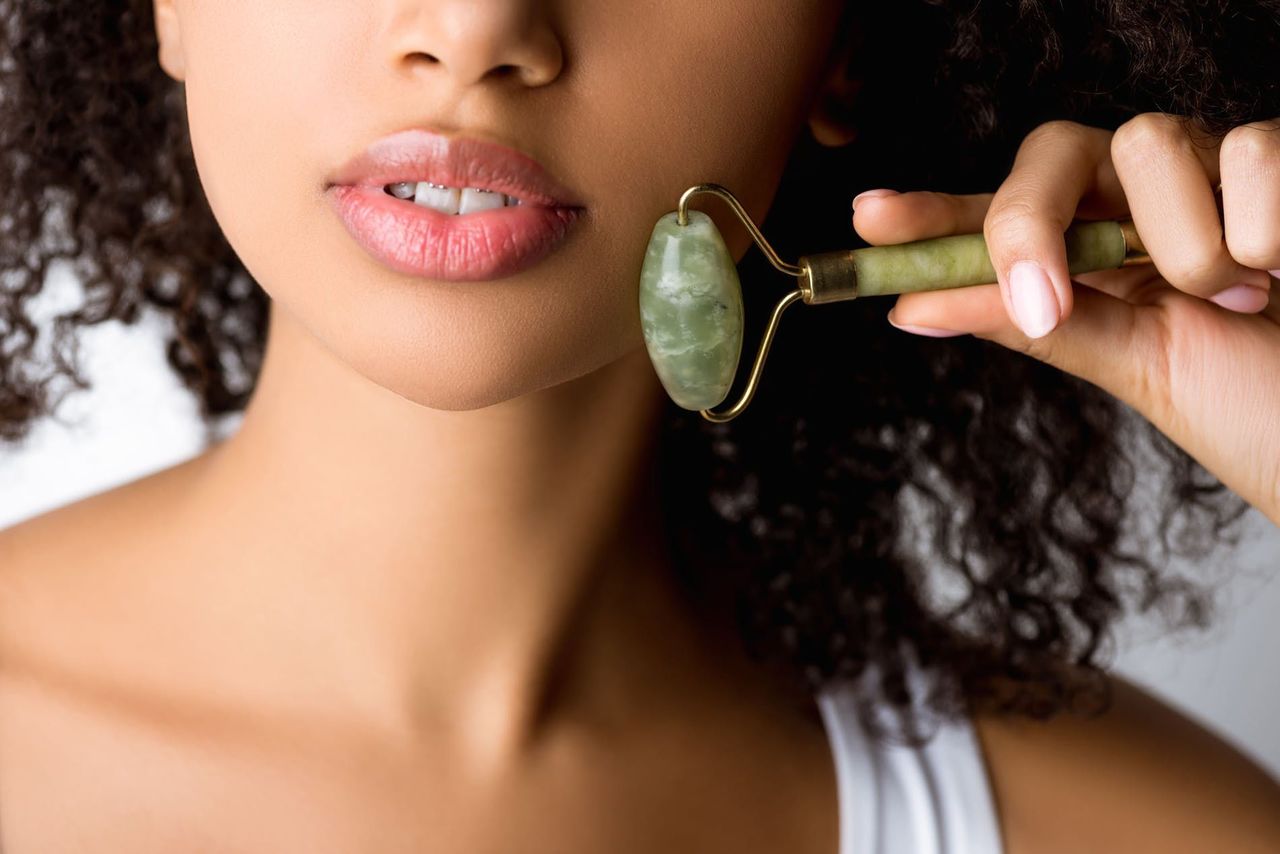 Here's some other important information and tips for using a gem beauty roller:

Suitable for all skin types.
Application can be done daily for 5-10 minutes.
Each place on the face is rolled 3 times.
Storable in the refrigerator for maximum cooling and decongestant effect.
Clean beauty roller after use.
Less is more-a light pressure is enough.
Preparation: clean face and/or open pores with a steam bath.
Active ingredients of sheet masks can be worked in even more intensively with the Beautyroller.