Aside from being the Queen of Naples in the early 19th century, Caroline Murat was a keen connoisseur of jewellery: She was especially partial to the creations of Abraham-Louis Breguet. One of the most notable watches that Breguet created for Murat was a wristwatch - a rarity in those times, made even more exceptional by its unusual, asymmetric egg shape.

That watch would serve as the basis for Breguet's Reine de Naples collection, which has just introduced a new addition: The Reine de Naples 8938.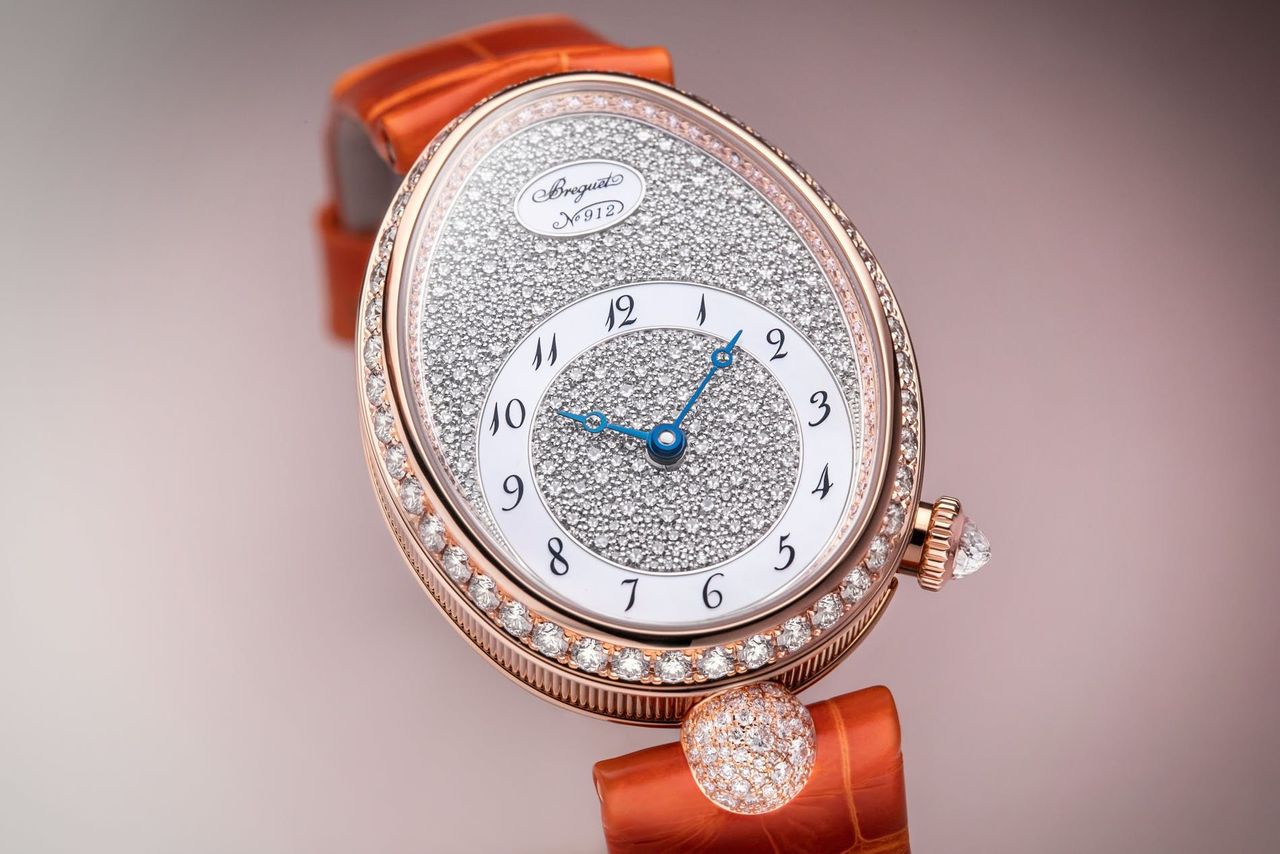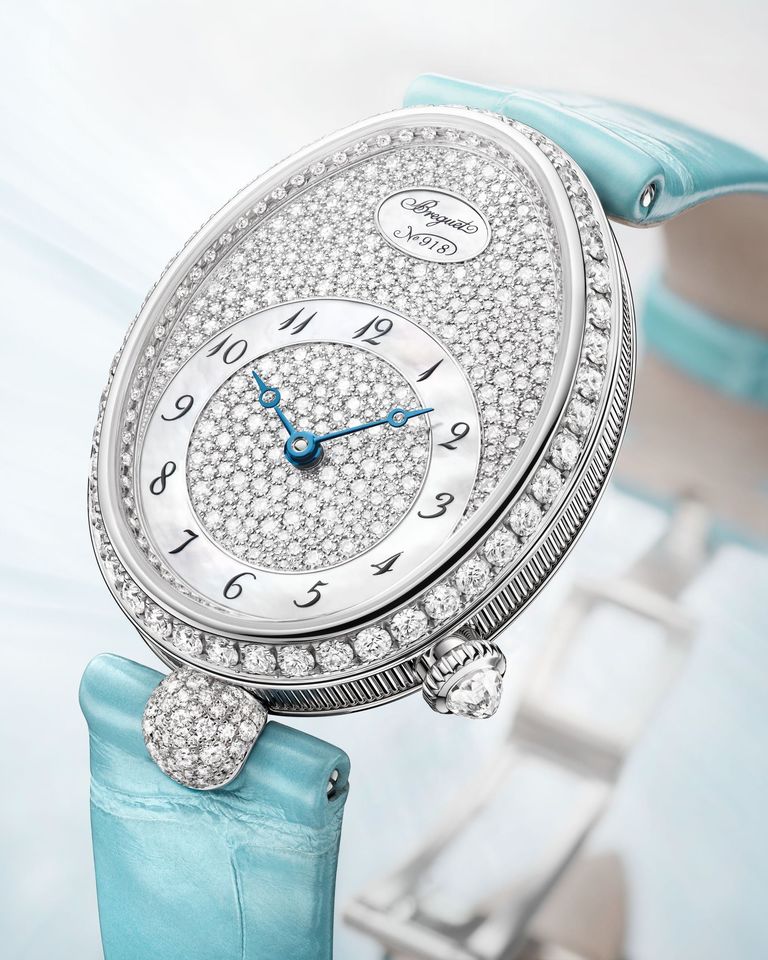 The new model comes in two sophisticated colours - white gold with a blue bracelet, a delicate blend of colours that emphasises the ocean of diamonds on the dial, and rose gold with an orange bracelet, a noble combination that gives it the appearance of a modern heirloom.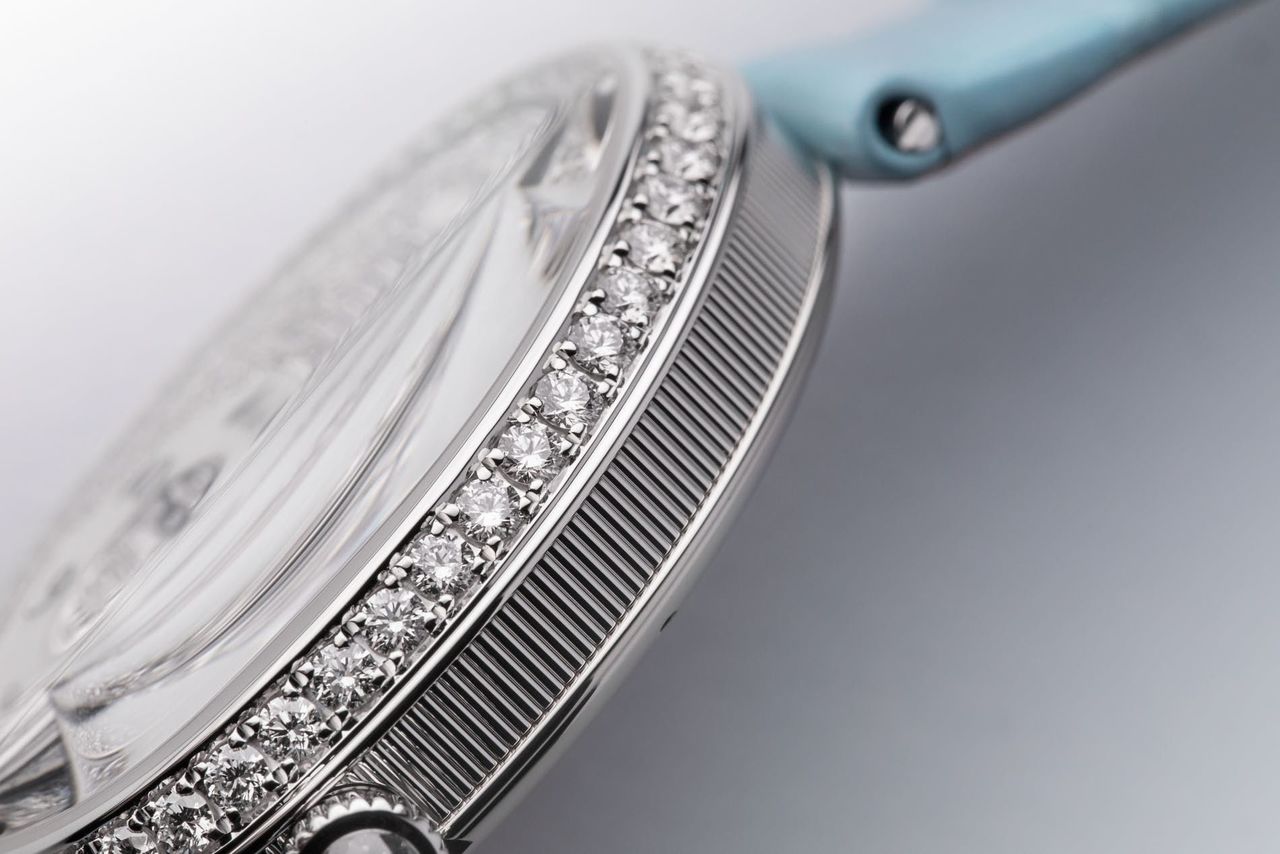 The first thing you'll notice about the Reine de Naples 8938 is, undoubtedly, its dazzling dial. Here, Breguet uses the snow setting technique to wondrous effect: Instead of simply sticking the stones in an indistinguishable, staid row, craftsmen have patiently arranged a bevy of differently diamonds. Together, it creates the illusion that the dial's glistening diamonds were coming to life.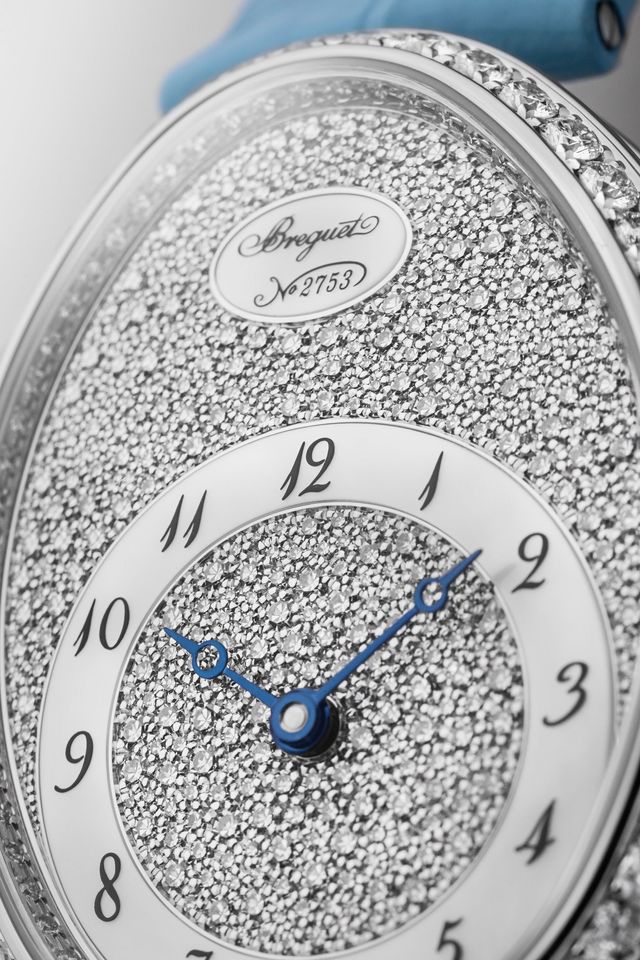 At 6 o'clock, you'll find the off-centre hours chapter - an added bit of visual interest that highlights the dynamic look of the Reine de Naples 8938. Completing the dazzling package is the briolette-cut diamond on the crown - a style that was particularly popular during the Victorian era.

As always, Breguet pairs exceptional aesthetics with peerless technology: In the new Reine de Naples 8938, you'll find a self-winding mechanical movement and a platinum rotor at its heart, all visible through the pane at the back of the watch.