Amateur photographers jockeyed with paparazzi to get pictures of Victoria Beckham and stood on banquettes to get a glimpse of "Top Chef" host Padma Lakshmi. The hope was that the stargazing event, a brainchild of Vogue Editor Anna Wintour, would help at the cash register.
"It's a nice night. We're tired of waiting until the recession ends," said Stuart Weitzman.
The shoe designer played ping-pong with customers at his store, and confessed that as a former high school ping-pong champion, he was a bit of a ringer. "It relaxes me. I play two or three times a week."
Security had to close off Bergdorf Goodman's seventh floor, where Lakshmi judged a cook-off between designers including Cynthia Rowley — who made tipsy tomatoes, described as "upscale Jello shots" — and Peter Som, who made panko-fried oysters.
The winner: Lela Rose, the crowd favorite for her corn crepe topped with lobster and cilantro salsa.
"There are far more people than I was expecting, but I should have known everyone would want to meet Padma," said Linda Fargo, fashion director at Bergdorf Goodman.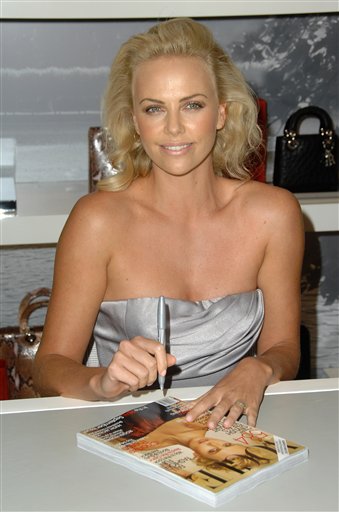 Actress Charlize Theron makes an appearance at Dior to celebrate fashion night out and sign autographs of her Vogue issue, in New York, on Thursday, Sept. 10, 2009. (AP Photo/Peter Kramer)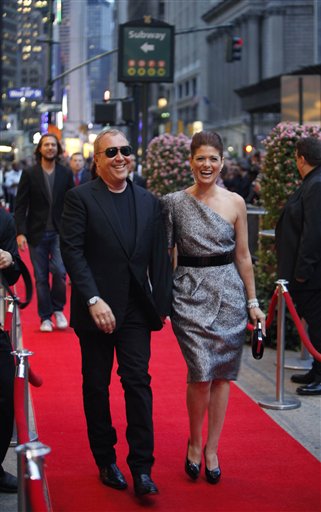 Designer Michael Kors and actress Debra Messing walk the red carpet as part a special event called "Fashion's Night Out" during Fashion Week in New York, Thursday, Sept. 10, 2009. (AP Photo/Seth Wenig)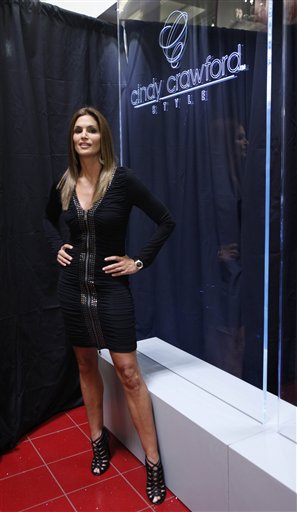 Cindy Crawford poses for a picture as part of a special event called "Fashion's Night Out" during Fashion Week in New York, Thursday, Sept. 10, 2009. (AP Photo/Seth Wenig)