For us regular people, standard airport attire is our comfiest sweats and sneakersขperfect for catching a few zzzs while squeezed into a seat designed for a doll. But when it comes to celebrities, many choose fashion over function, and most times, the looks make no sense. From Lady Gaga to Miley Cyrus, these celebrities have made some questionable choices when it comes to airport dressing. Click through to see some of the wildest travel looks over the years.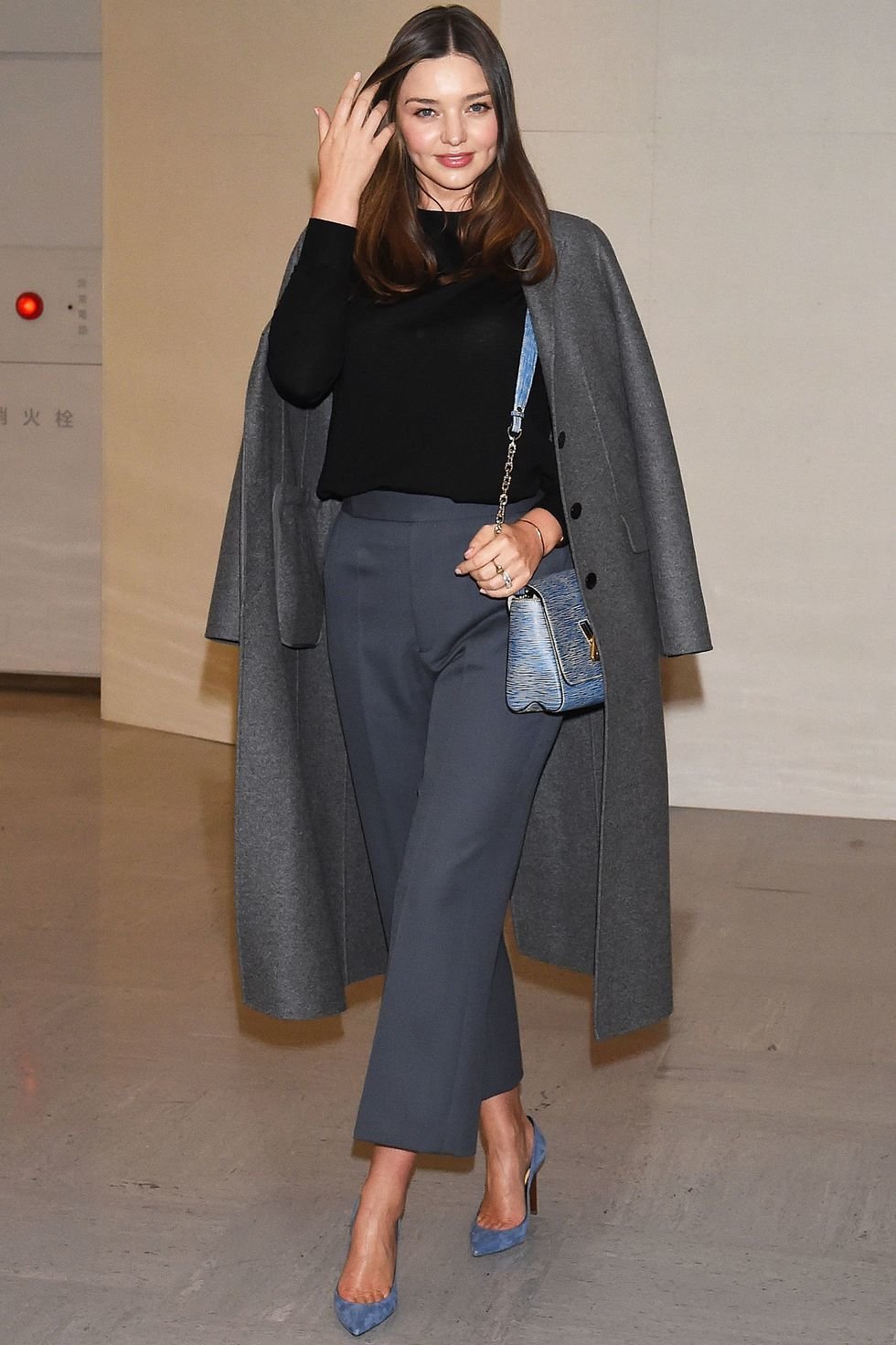 Fancy Heels

Miranda Kerr, 2019: The model arrived in Tokyo dressed to impress and basically put everyone else to shame for ever exiting an aircraft with crumbs on their leggings or disheveled hair.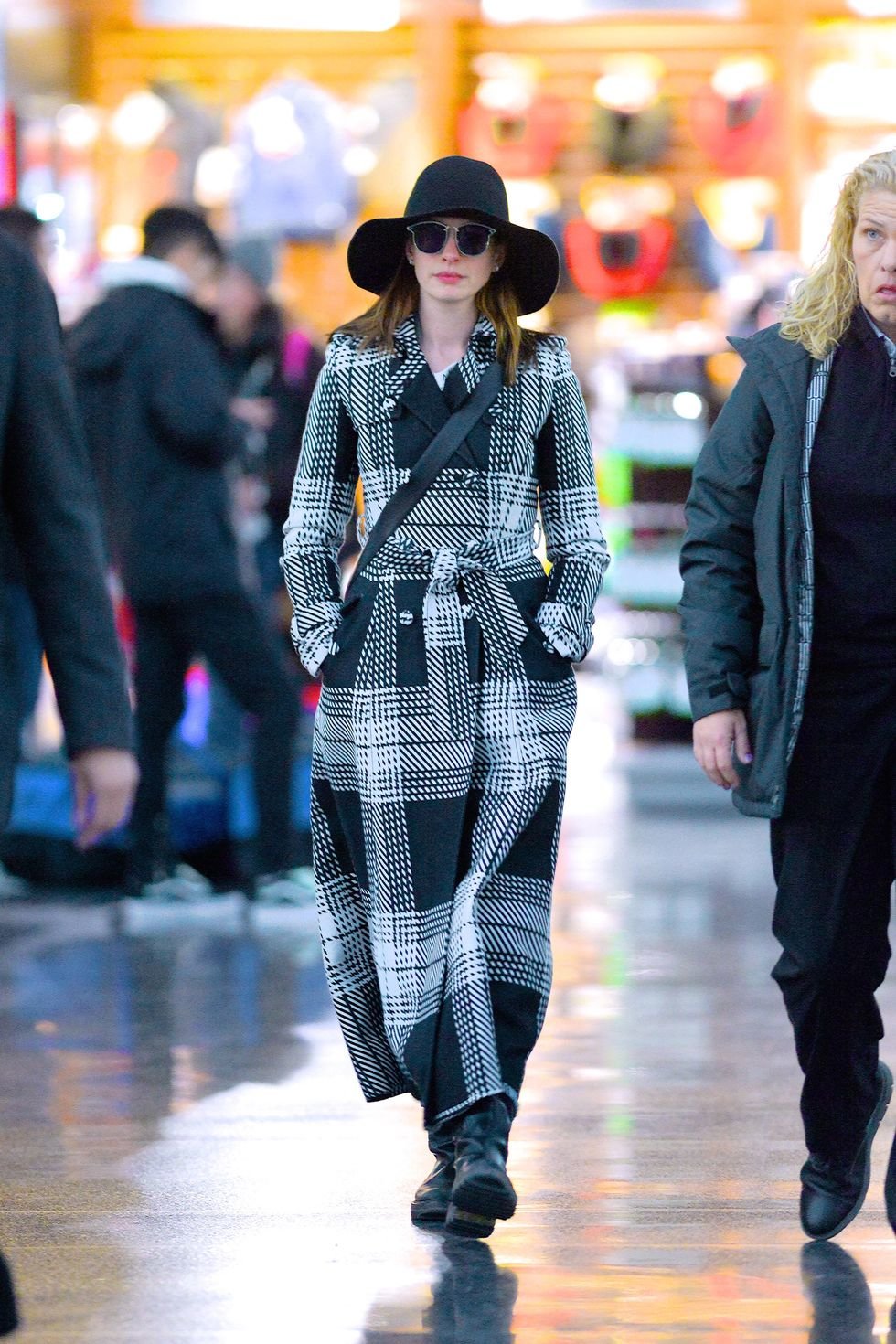 The "I'm Not a Celebrity" Sunglasses Disguise

Anne Hathaway, 2019: Sunglasses can be great disguises and help stars avoid making eye contact in public, but pair it with a chic coat and a hat, this ensemble becomes more of a "look at me" put-together outfit. There's no hiding here!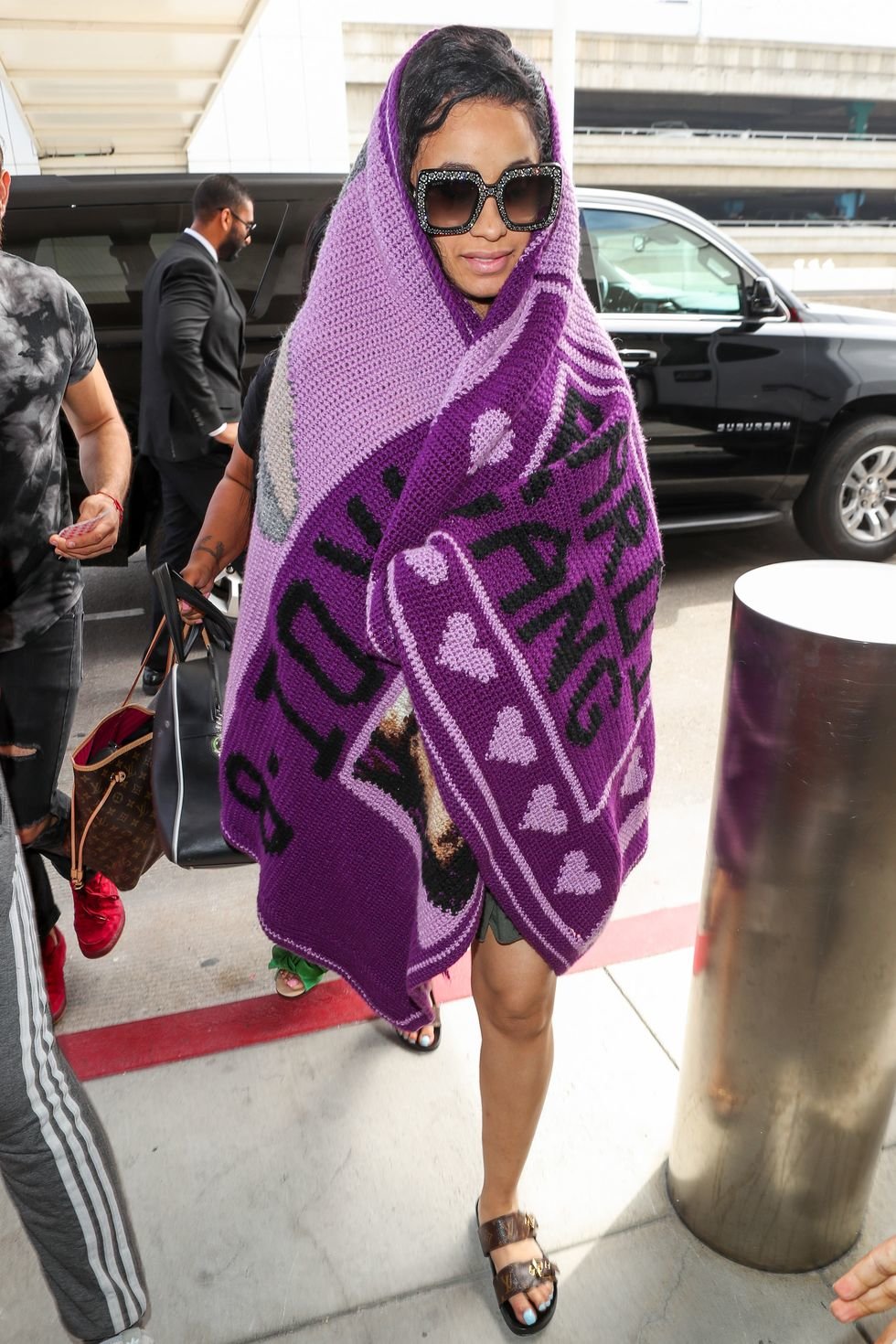 A Cozy Alternative to Sweats

Cardi B, 2018: The singer showed up to the airport wrapped in a giant purple throw blanket and sported sparkly oversized frames.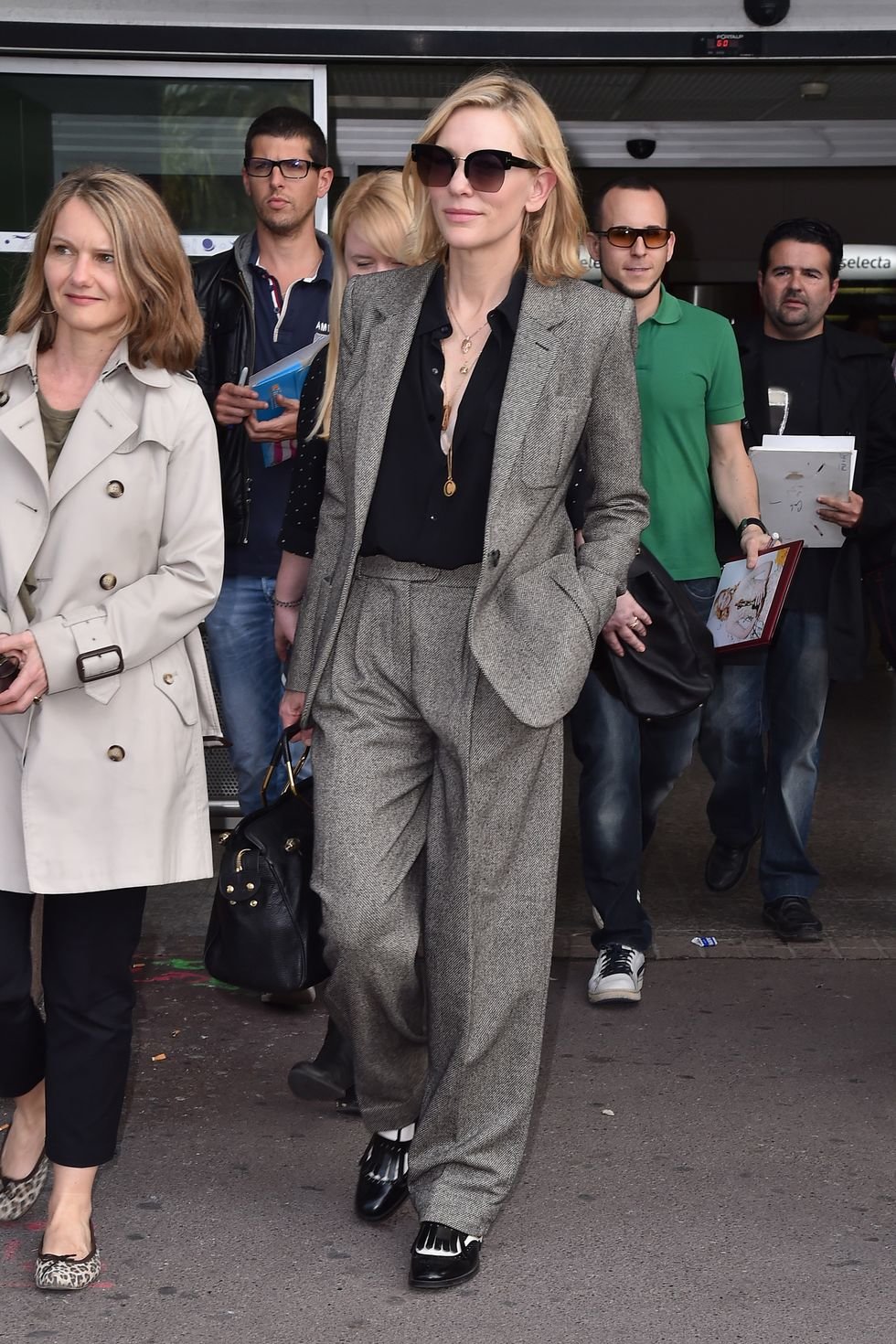 The Pantsuit

Cate Blanchett, 2018: We did not get the pantsuit at the airport memo. Though the off-the-plane look seems polished, is it actually comfy in flight?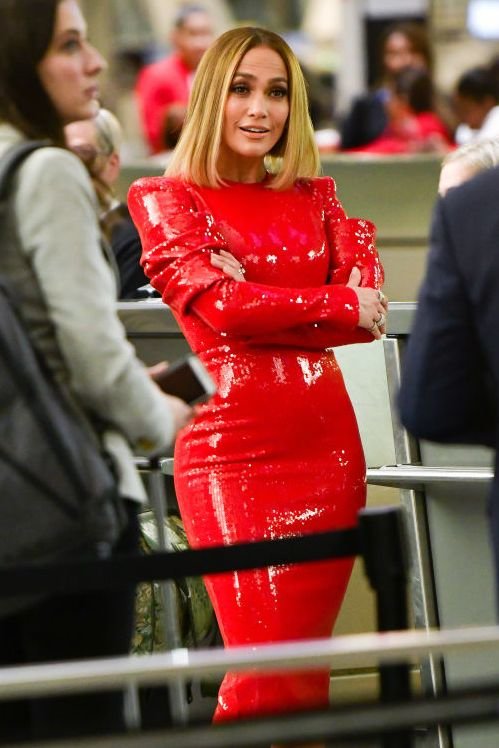 A Red Carpet-Worthy Outfit

Jennifer Lopez, 2019: Granted, the star was filming a scene from Marry Me at the airport and not wearing this IRL, but something tells us not to be surprised if the super star showed up to JFK looking like this off-screen.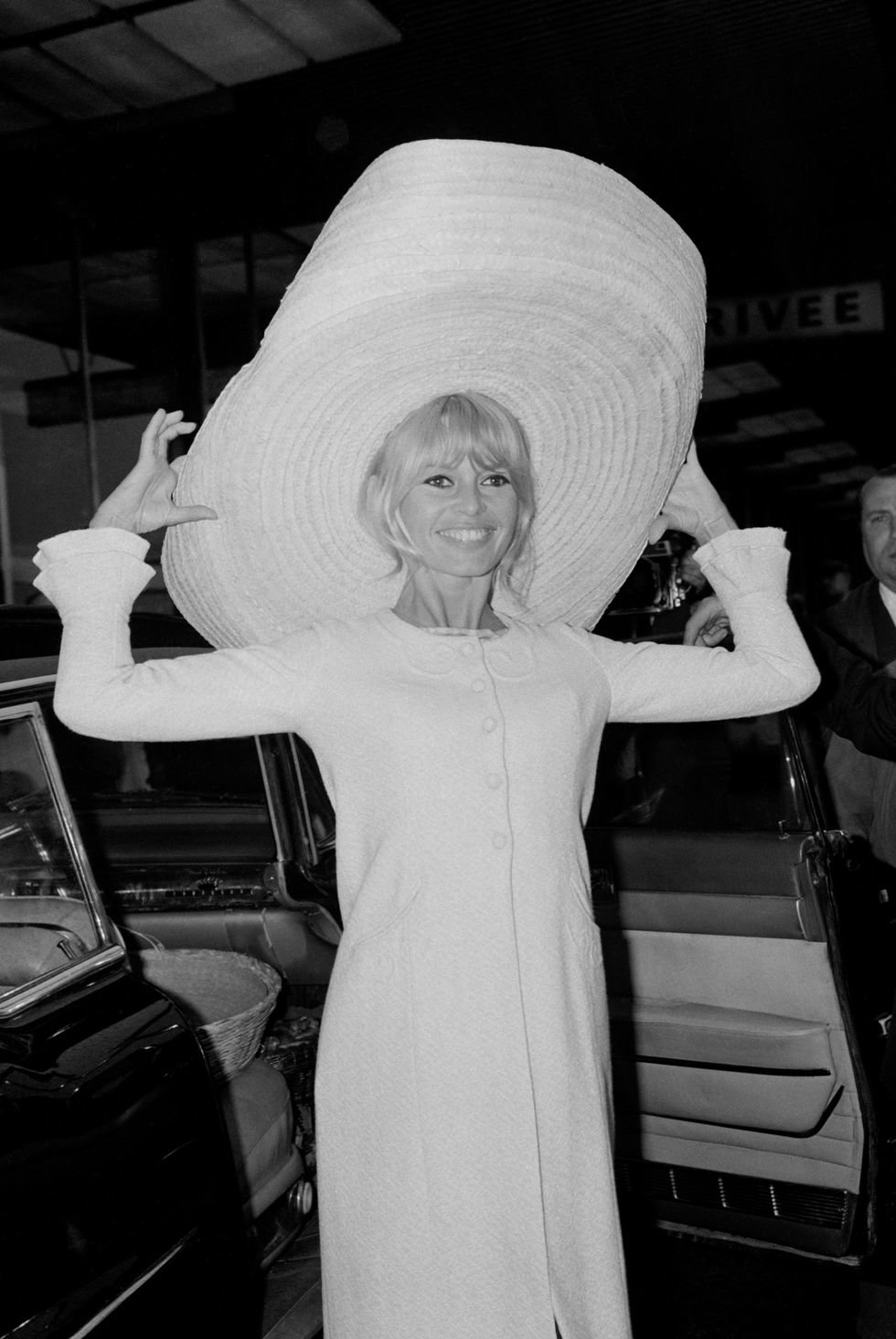 The Absurd Accessory

Brigitte Bardot, 1965: Arriving at Paris' Orly airport after a trip to Mexico, Bardot's all smiles. But something tells us her seat mates were less than thrilled about her choice of hat?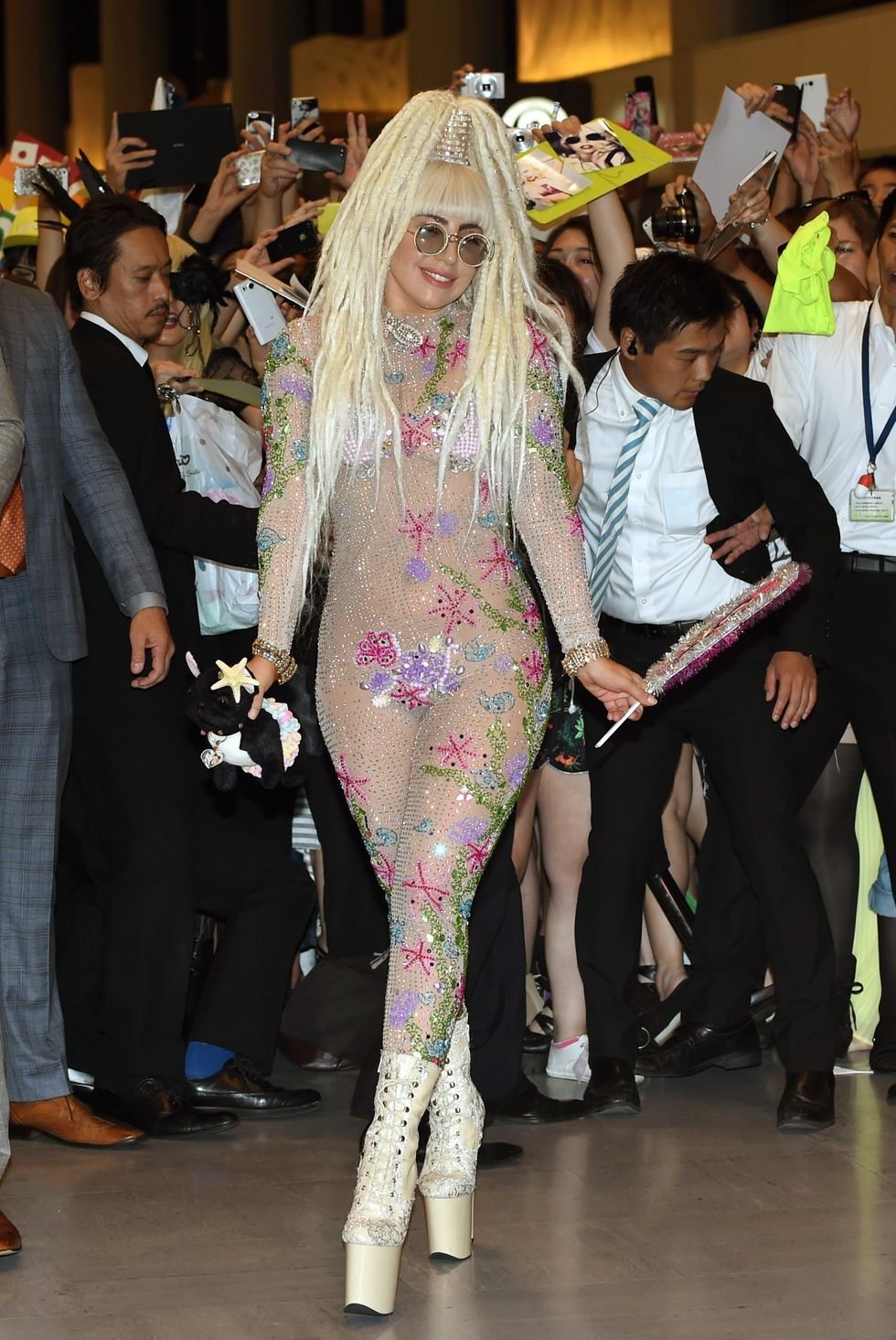 The Absurd Accessory

Lady Gaga 2014: Two years later and again at Tokyo's Narita airport, still wearing ankle-breaking airport shoes.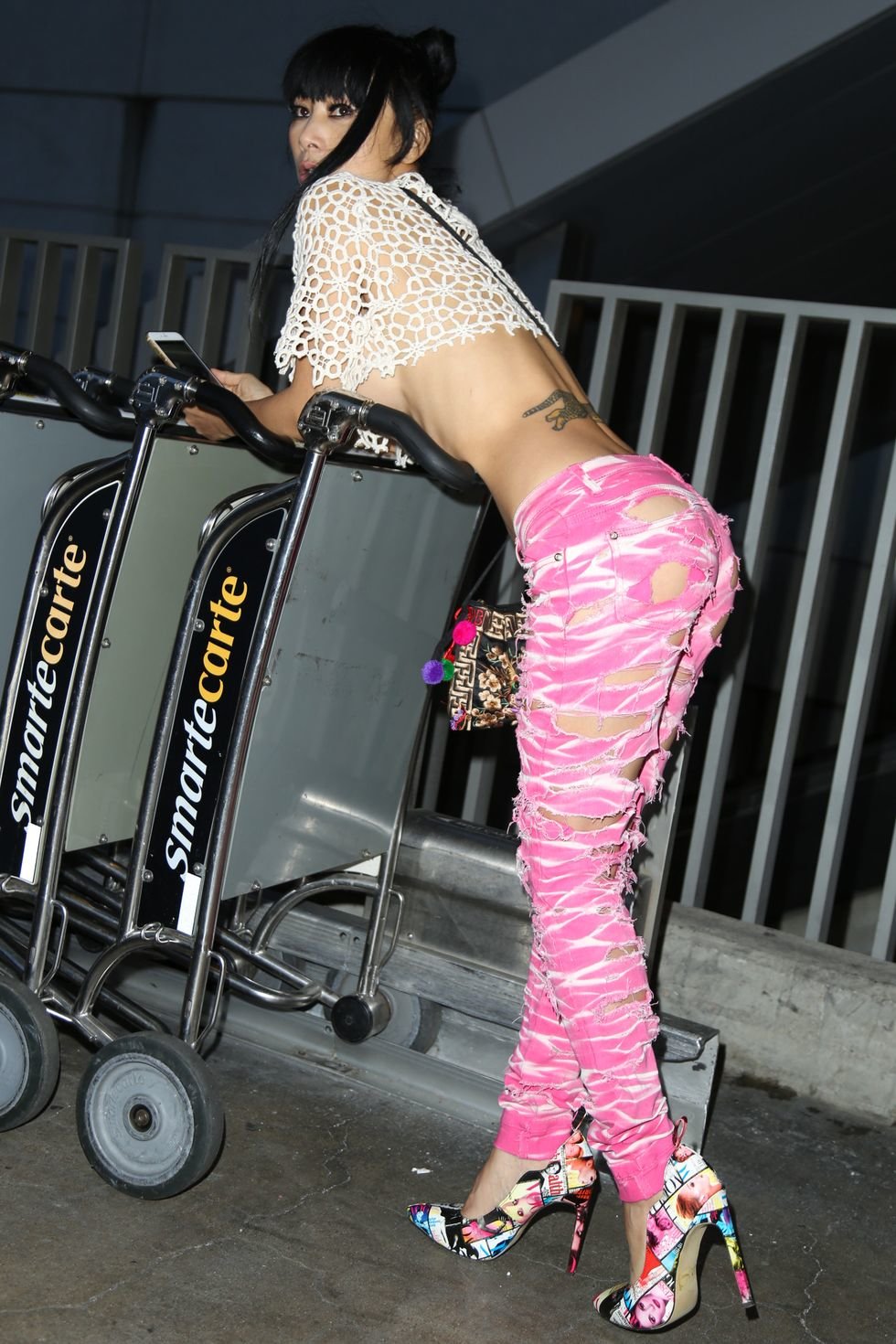 The Nearly Naked Look

Bai Ling, 2016: I don't want even to see the person in the seat next to me wearing open-toed shoes or too sheer leggings, but underboob?! That's a whole other level.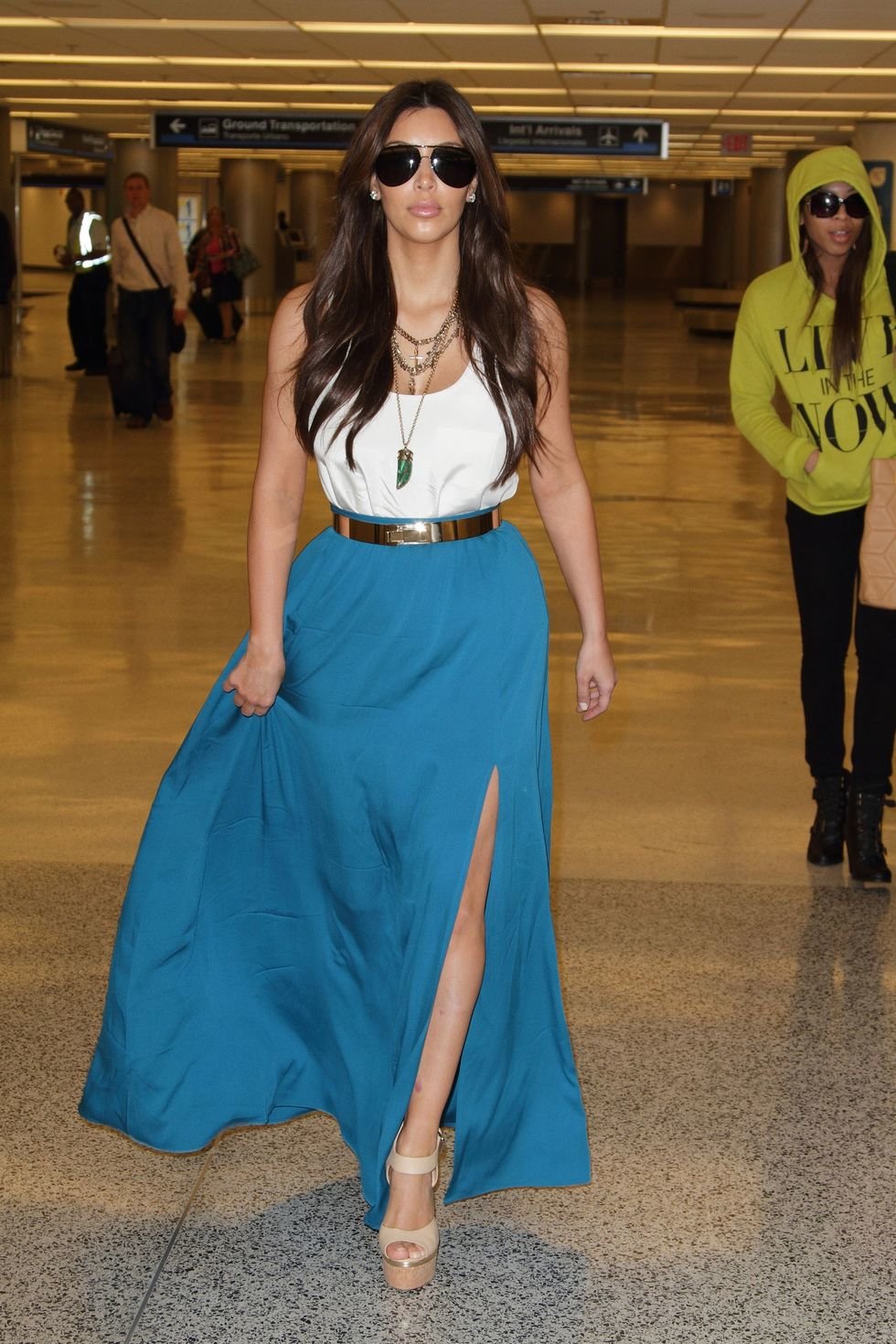 The Too-Long Hem

Kim Kardashian, 2012: Having to carry your skirt as you walk is glamorous when you're strolling a red carpet. When you're hustling through the airport, it's just dumb.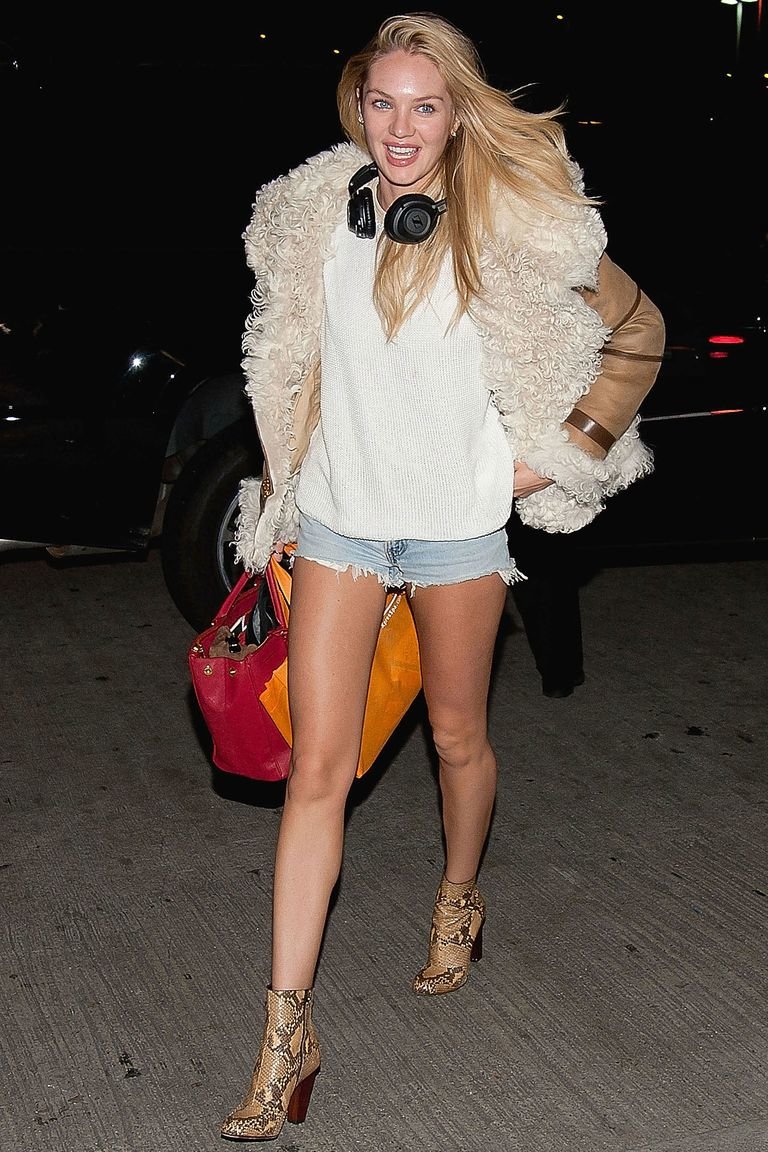 The Airport Shorts

Candice Swanepoel, 2012: Shearling and short shorts. If she's trying to confuse us about where she's heading, it's working.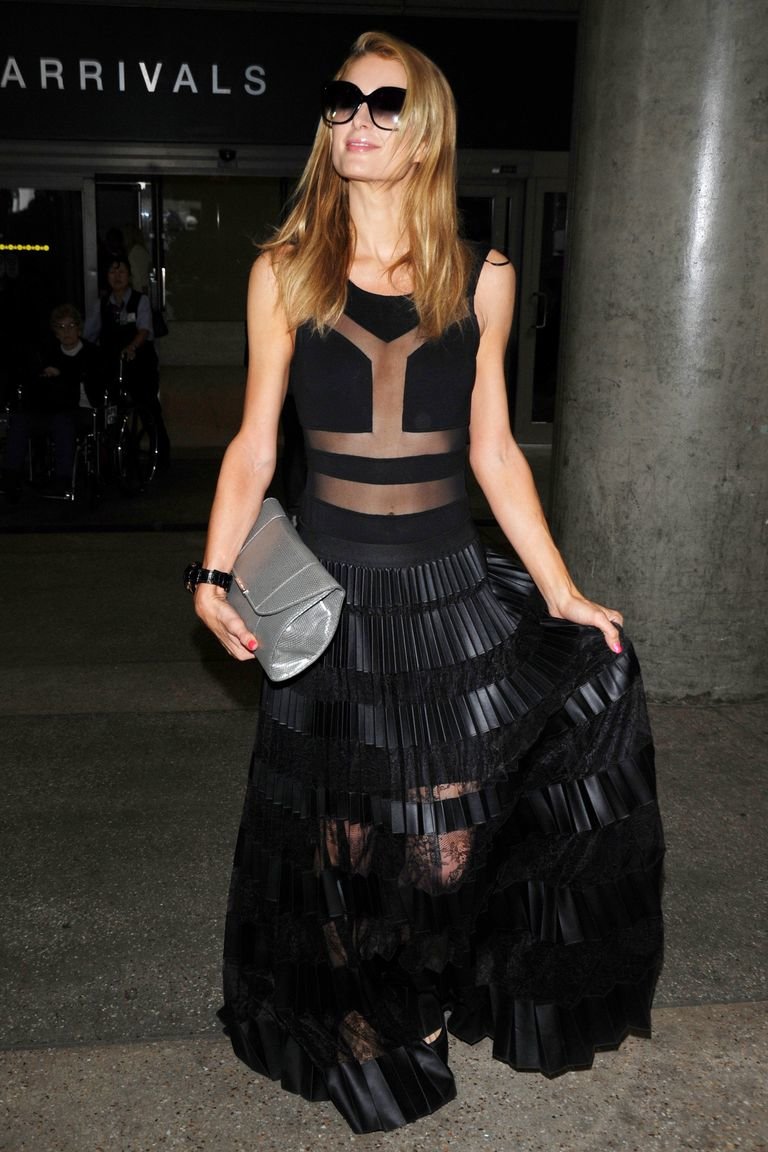 The Overdressed Fail

Paris Hilton, 2015: A gown? Really?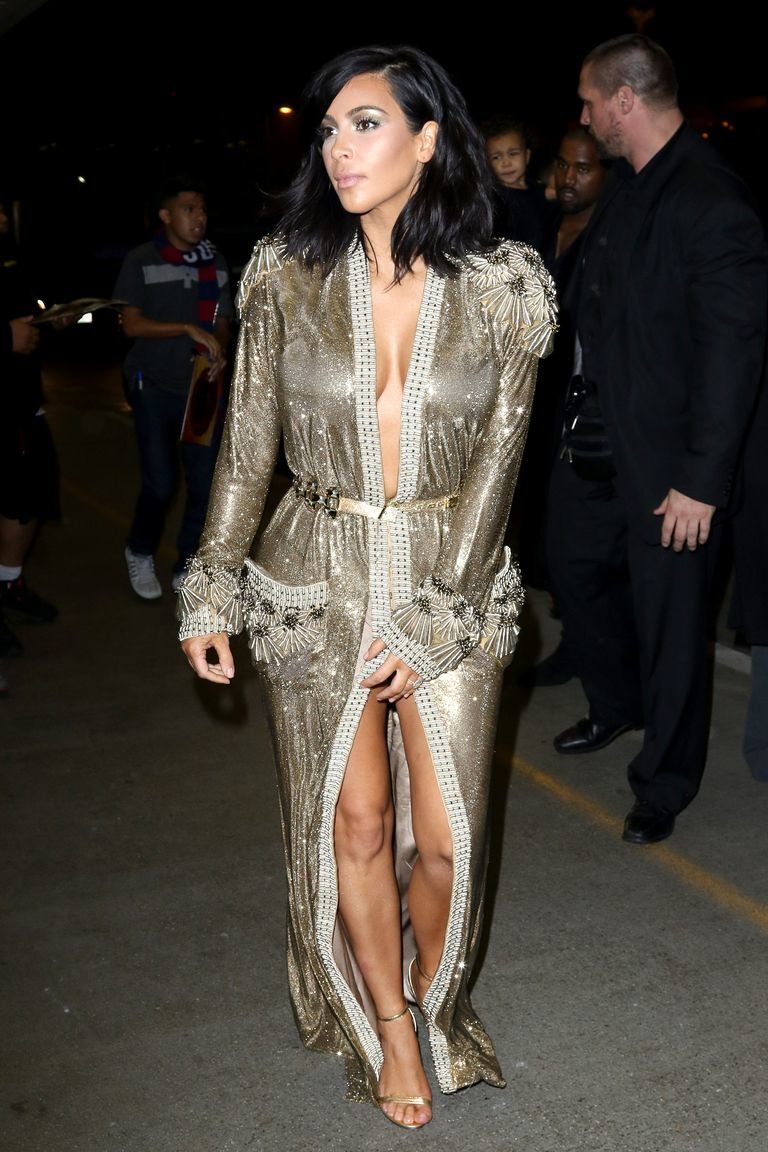 The Overdressed Fail

Kim Kardashian, 2015: Did Kim K come straight from the red carpet?!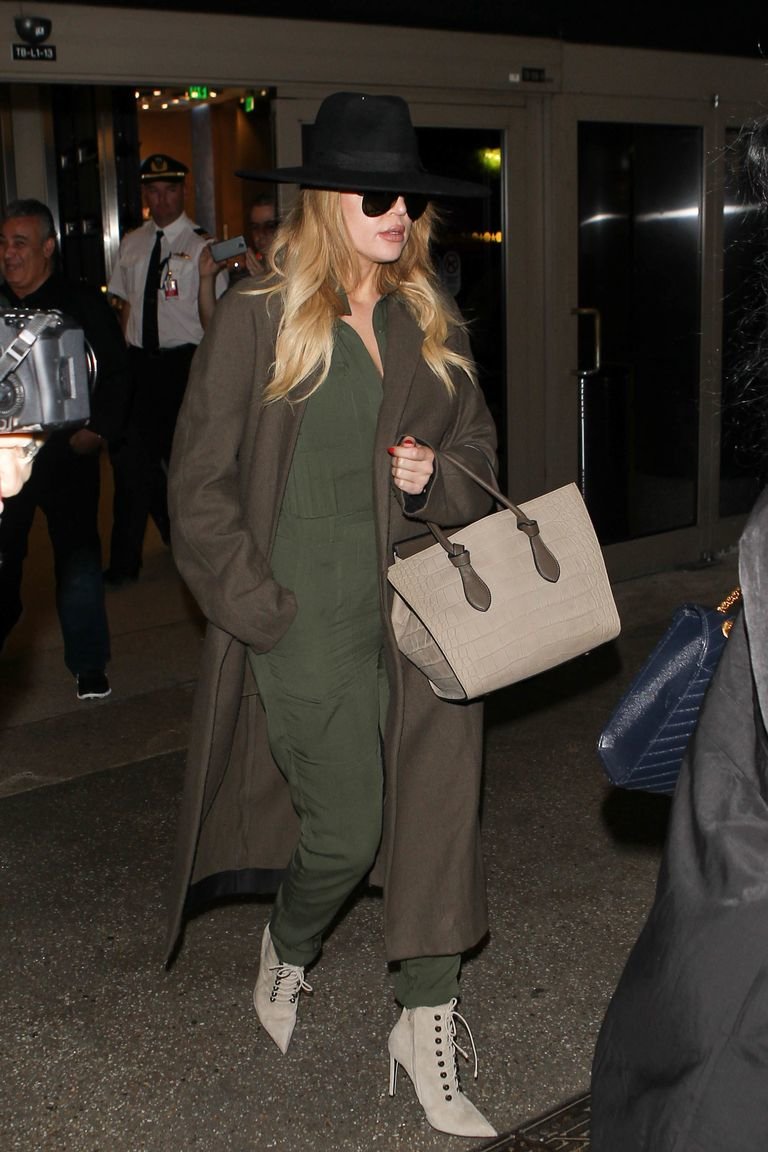 The Practical-Until-You-Have-to-Pee Jumpsuit

Khloé Kardashian, 2015: I get it: jumpsuits SEEM like practical airplane wear, very Top Gun and casual chic! But then you have to pee and you're topless in an 2x2 plane bathroom or gross airport stall with your sleeves around your ankles and...never again.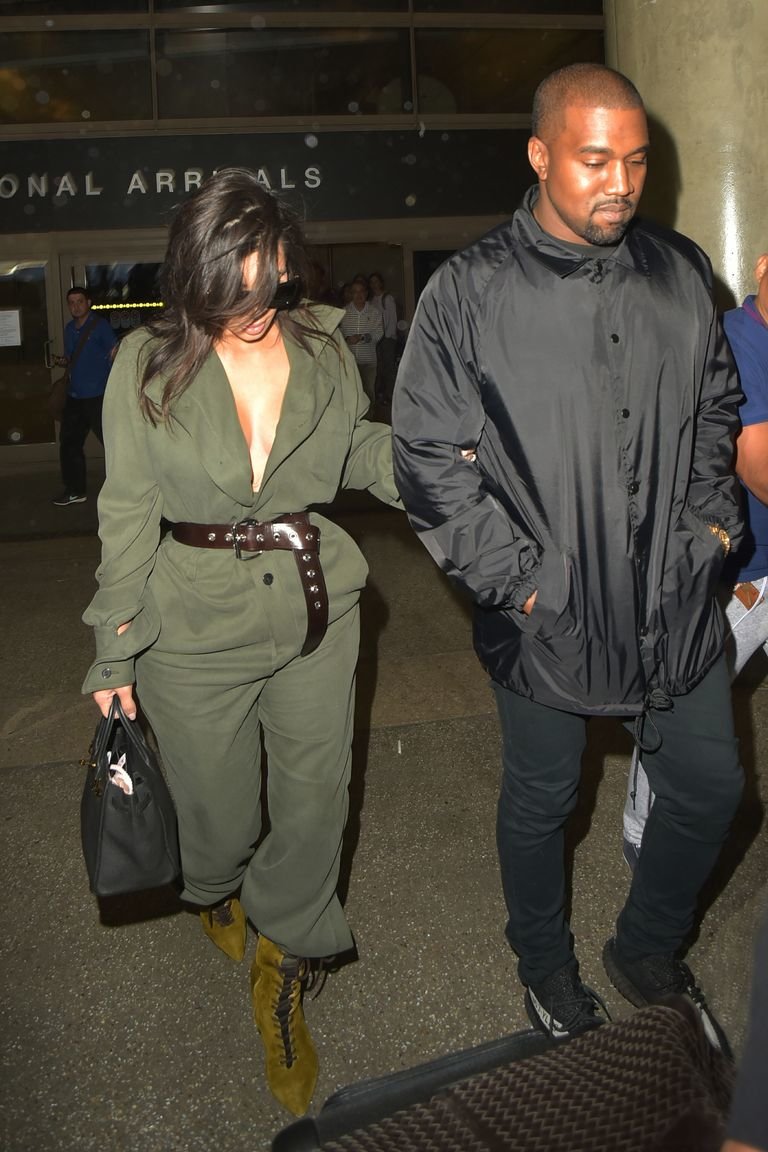 The Practical-Until-You-Have-to-Pee Jumpsuit

Kim Kardashian, 2016: Should've worn one of those Wolford bodysuits. At least they snap at the crotch for easy bathroom trips!