Jessica Chastain and Oscar Isaac's recent red carpet appearance at the Venice Film Festival sparked an Internet frenzy like no other. The duo's public display of affection left social media users in a daze, leading to numerous posts examining their relationship with one another. Despite their undeniable chemistry, especially in their new HBO miniseries Scenes from a Marriage, both Chastain and Isaac are happily married to other people.

The response to the pair's red carpet embrace strongly mirrored that of Bradley Cooper and Lady Gaga during their press tour for A Star Is Born. Given the nature of actors playing up their chemistry to promote new projects, L'OFFICIEL rounds up some celebrity pairs whose chemistries were off the charts, leading the public to wonder if it was just for the press, or if there's something secretly there.


Bradley Cooper and Lady Gaga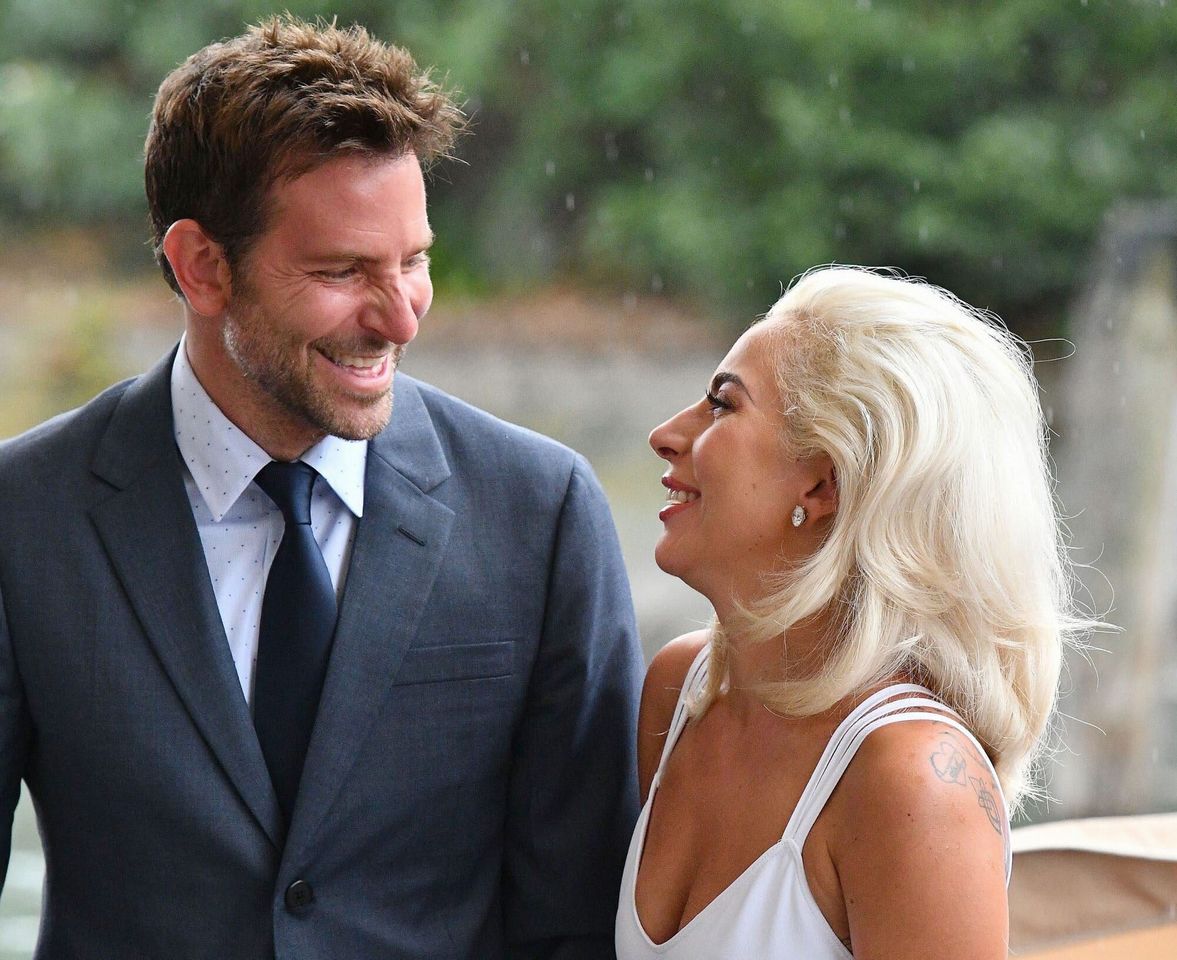 Probably the biggest example of them all, Bradley Cooper and Lady Gaga sparked a lot of conversation about their intense on-screen chemistry while promoting A Star Is Born in 2018. The romance rumors came to an all-time high after their iconic performance at the 2019 Academy Awards.

However, the pair's relationship with one another is nothing more than a beautiful friendship. During the course of the film, Cooper had been in a four-year relationship with supermodel Irina Shayk, with whom he shares a daughter. Gaga has also publicly denied rumors of the two of them, stating how their love story was "orchestrated as a performance."


Lana Condor and Noah Centineo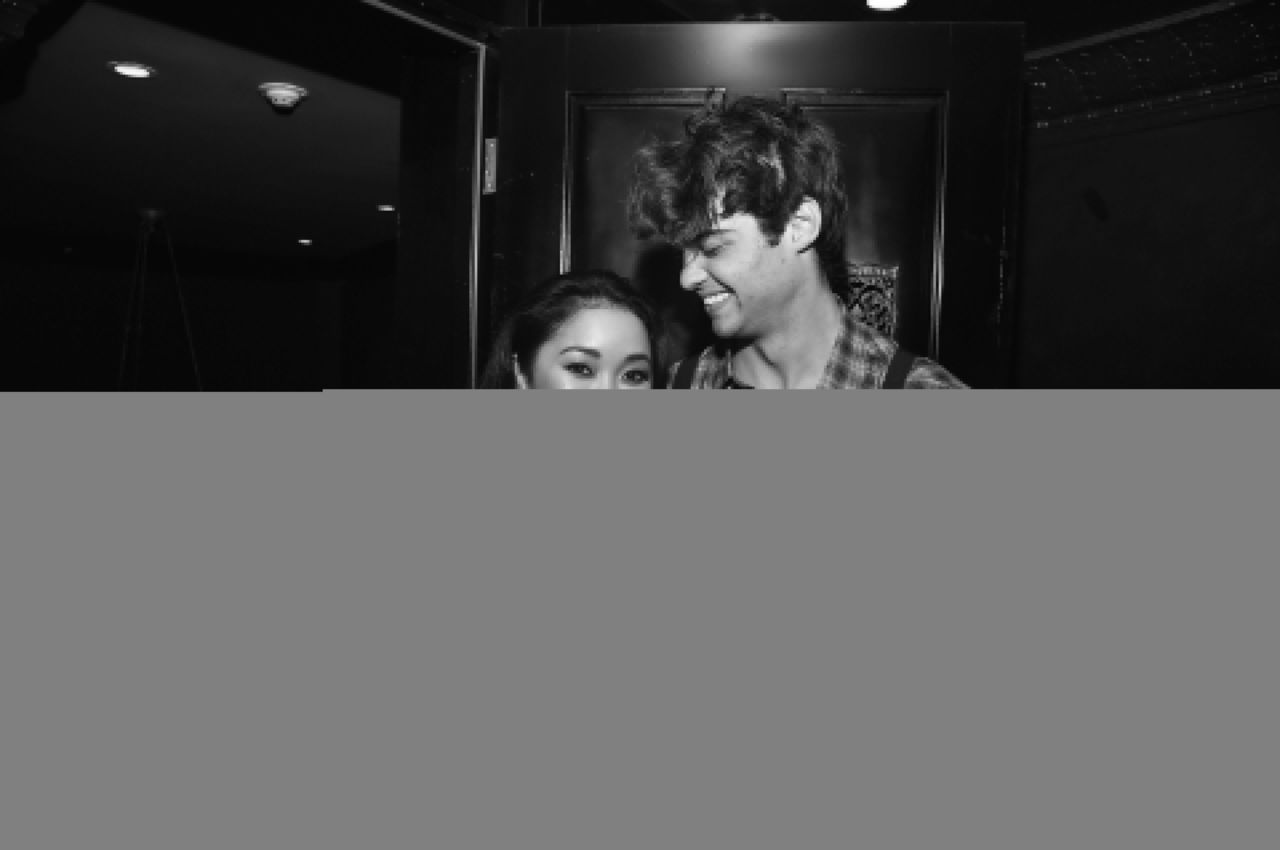 Following the release of the first film in the To All The Boys I've Loved Before series, it seemed obvious that Lana Condor and Noah Centineo could potentially have something between them off-screen, given the immense amount of chemistry they shared on screen. However, these were nothing but rumors, as Condor has been in a relationship with fellow actor Anthony De La Torre since 2015.

While Condor has admitted to having a crush on her co-star, she has made it clear that nothing has ever happened between the two of them. In fact, they made a real-life pact to keep things professional that mirrored the one in the films. "I felt that for the show to do well, we had to be best-friend professionals," she told Fallon in 2019.


Adam Sandler and Drew Barrymore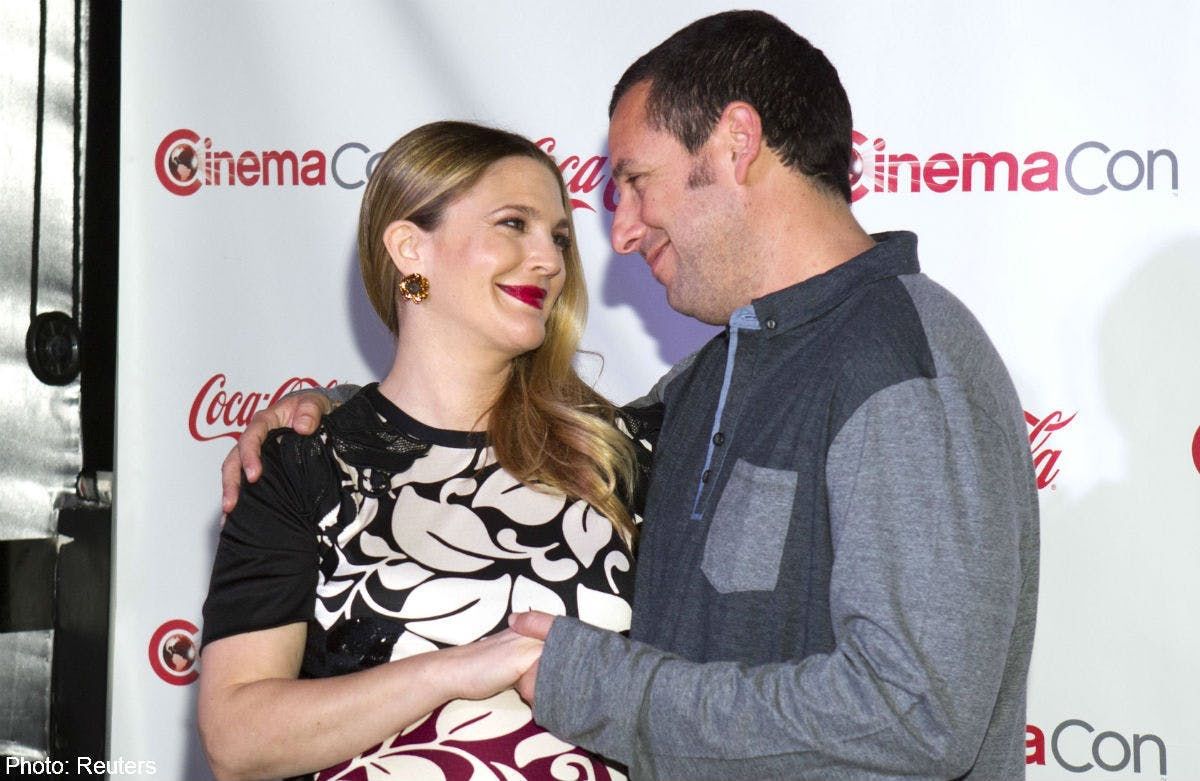 From The Wedding Singer (1998), 50 First Dates (2004), and Blended (2014), Adam Sandler and Drew Barrymore are definitely on the list for Hollywood's most iconic on-screen couples. Despite their chemistry, neither of the two has ever considered being in a romantic relationship.

"We always just hung out and had a good time. We always socialized, but we never, it's good," Sandler said in 2014 during press for Blended. It's clear that the strong friendship they share with one another has made their on-screen relationship blossom.


Chris Evans and Scarlett Johansson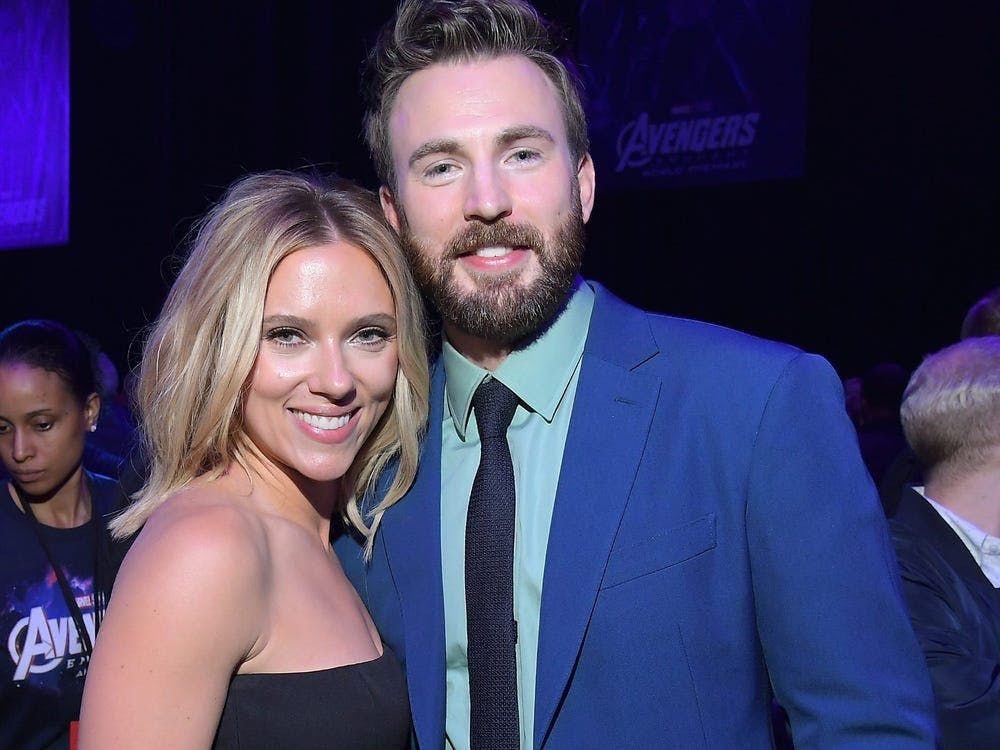 Fans have been obsessing over the relationship between Marvel's Natasha Romanoff and Steve Rogers for years. While working together in The Perfect Score (2004), The Nanny Diaries (2007), and several films in the Marvel Cinematic Universe, Scarlett Johansson credits her on-screen chemistry with Chris Evans to their longtime friendship with one another.

"It's really a result of 10 years of knowing somebody and being able to have a kind of intimacy with them that you get from just spending a lot of time with somebody and knowing their soft underbelly," she said to Entertainment Weekly during press for Black Widow. Despite having known each other for over a decade, the duo has only ever been friends. Johansson secretly married Saturday Night Live star Colin Jost in October 2020 and welcomed a baby boy last month.


Keanu Reeves and Sandra Bullock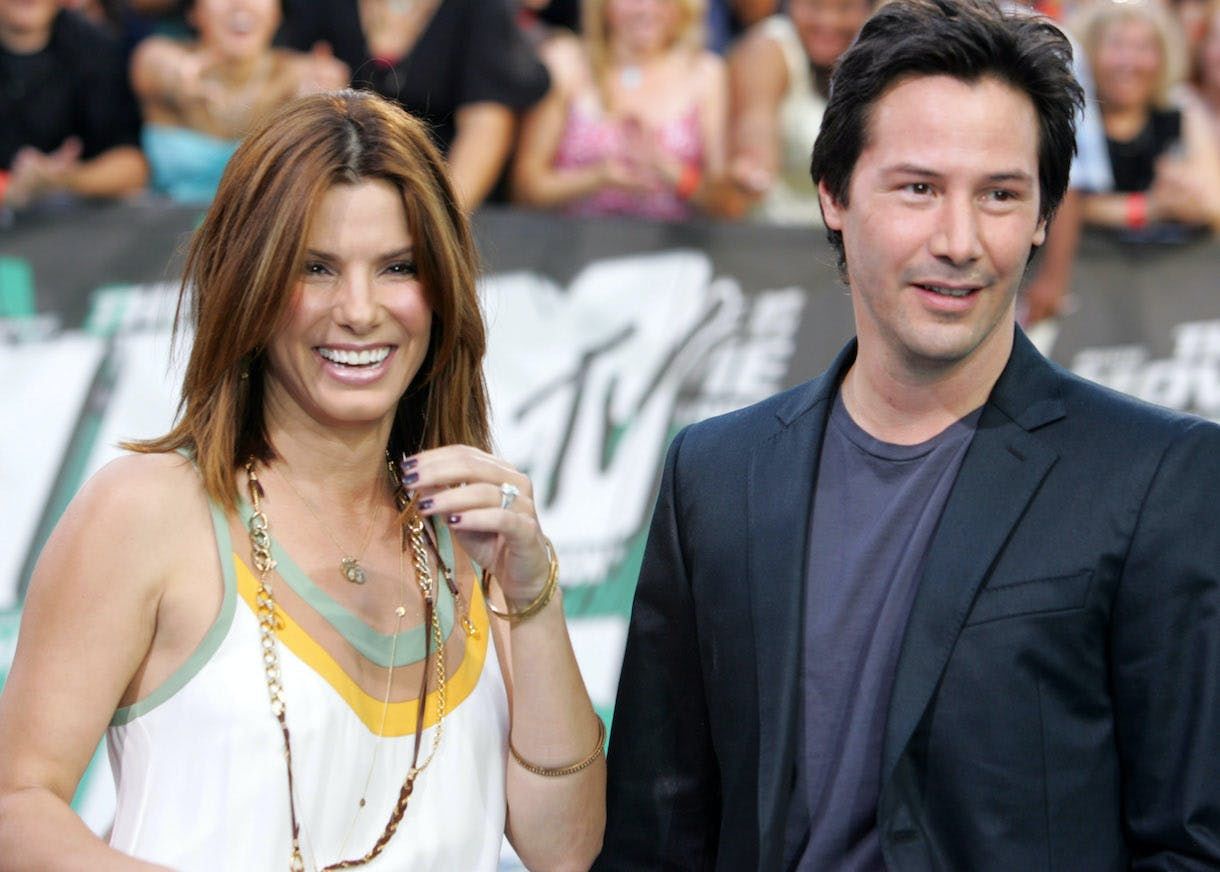 There was electric chemistry between Sandra Bullock and Keanu Reeves in the 1994 film Speed. While the two never dated, both parties have admitted to having secret crushes on one another in separate appearances on Ellen.

"I think about how sweet Keanu Reeves was and how handsome he was," Bullock shared in 2018 about working on Speed. "It was hard. It was really hard for me to really be serious. He'd look at me and I'd [giggle]." Following this interview, Reeves shared his reciprocated crush in 2019, stating that "she obviously didn't know I had a crush on her, either." Unfortunately, Bullock has been in a relationship with photographer Bryan Randall since 2015, while Reeves has been dating artist Alexandra Grant since 2018.


Kate Hudson and Matthew McConaughey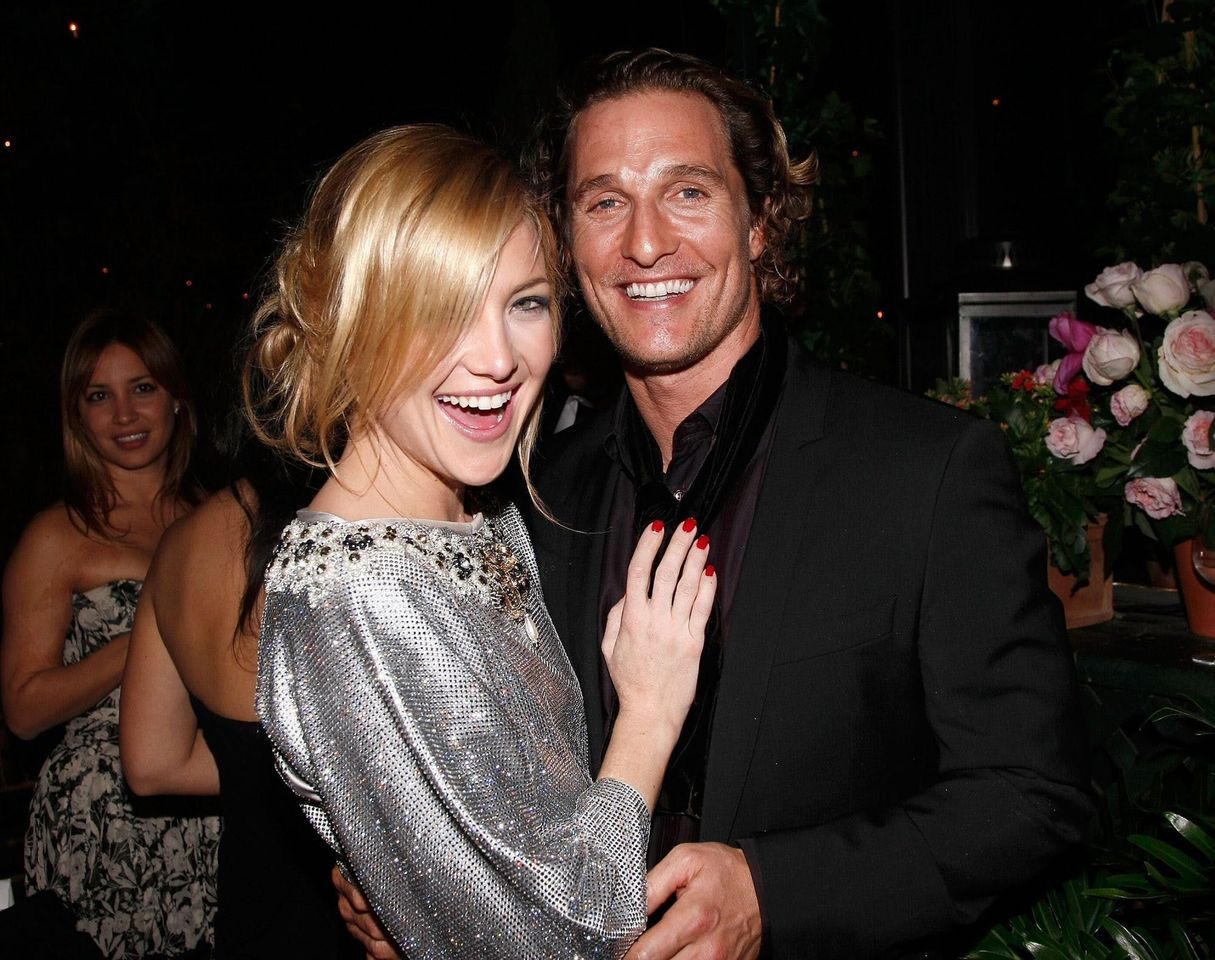 From How To Lose A Guy In Ten Days (2003) to Fools Gold (2008), Kate Hudson and Matthew McConaughey is another important addition to Hollywood's most iconic on-screen couples.

During his #McConaugheyTakes series, the actor explained that the most important factor to filming romantic comedies is the connection needed between the actors. "Kate and I had great chemistry, obviously we worked after that on other films. But we had a really good push and pull," he said. "She had a lot of rock 'n' roll and I did too, the way we would parry with each other really worked in that film."

Despite the duo's great chemistry with each other, the romance ended on screen. Both parties were in relationships while working together. Hudson was married to Chris Robinson from 2000 to 2007, and McConaughey has been married since 2012 and shares three kids with his wife Camile Alves.