Salma Hayek & François-Henri Pinault
Salma Hayek met her husband François-Henri Pinault on a blind date she had no idea she was going on! The actor revealed, "I didn't know it was a date. I thought I was going to an event, and then there was one person at it," she said in an interview. "I was set up by friends to think I was going to an event, because they knew I wouldn't go on a date! I was angry. And he didn't know, because he thought I knew I was coming just to meet him. It started out really badly, but, as you can see, it ended happy."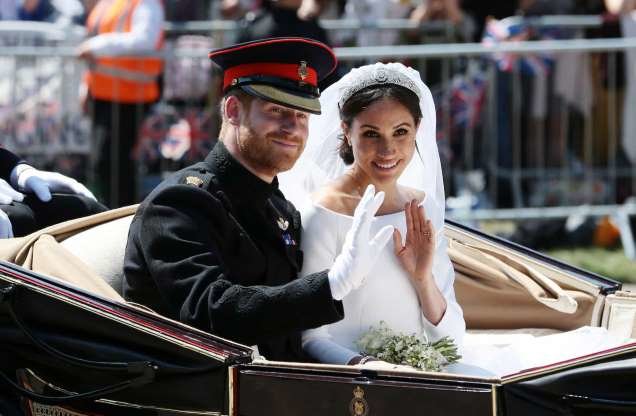 Prince Harry & Meghan Markle
Who else wishes they were set up with a prince? Meghan Markle met Prince Harry on a blind date that was arranged by a mutual friend.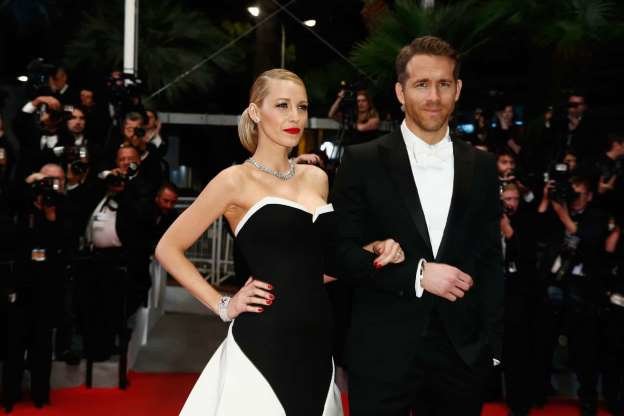 Ryan Reynolds & Blake Lively
The internet's favorite couple wouldn't be together if not for a double date gone wrong! "She was on a date with another guy and I was on a date with another girl," Reynolds told Entertainment Weekly. "That was the most awkward date for the respective parties because we were just like fireworks."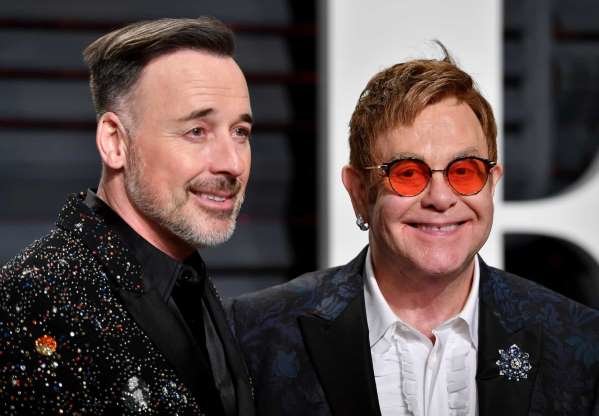 Elton John and David Furnish
Elton John doesn't wait for someone to set him up on a blind date...he does so himself! In an interview John revealed that in 1993 he had a friend bring a bunch of people to his home in Windsor, England for him to meet. His now-husband David Furnish was one of them.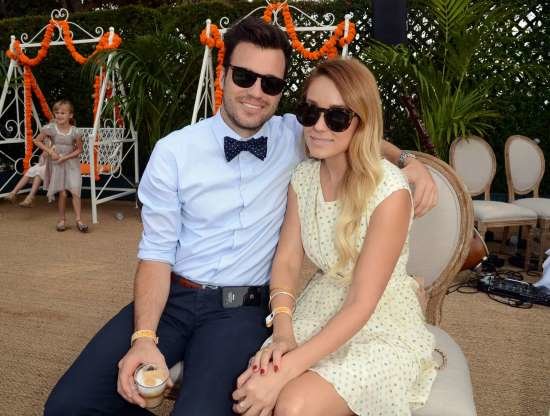 Lauren Conrad & William Tell
'The Hills' star Lauren Conrad and her husband, musician William Tell, have quite the love story. "I met my husband when I was 16 and sitting onstage at one of his concerts," Conrad revealed on her blog. "Ten years later we were set up on a blind date."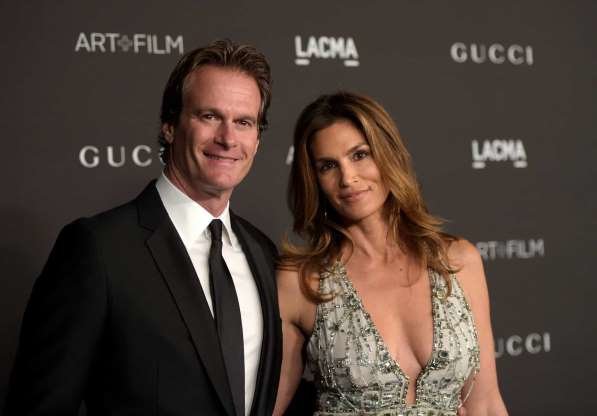 Cindy Crawford & Rande Gerber
This celebrity couple was set up on a wedding blind date! When Cindy Crawford's agent was getting married, he suggested she bring her now-husband Rande Gerber as a date.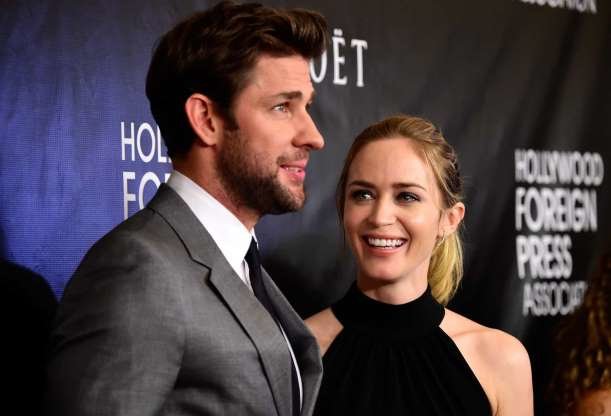 John Krasinski & Emily Blunt
Who can fans thank for this perfect celebrity couple? None other than Anne Hathaway, Emily Blunt's costar in 'The Devil Wears Prada.' The pair had an instant connection in 2008 and got engaged just one year later.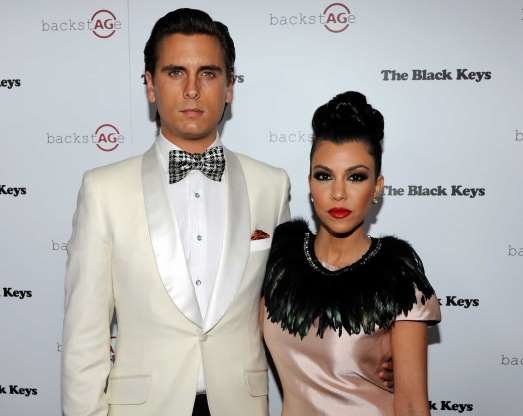 Scott Disick & Kourtney Kardashian
Ever wonder how this crazy celebrity couple met? Joe Francis, the creator of 'Girls Gone Wild,' set them up! Truly a match made in reality star heaven. In an interview, Francis revealed "I introduced Kourtney and Scott at my house in Mexico," he said. "Scott came as the guest of a friend of mine, and they met in my master bedroom."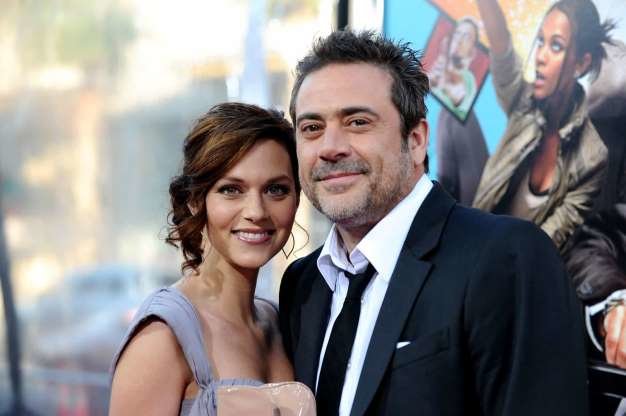 Jeffrey Dean Morgan & Hilarie Burton
This blind date was arranged by the TV network the CW. Burton was on 'One Tree Hill' and Morgan starred in 'Supernatural,' during which their network friends arranged their meeting and it was an instant hit.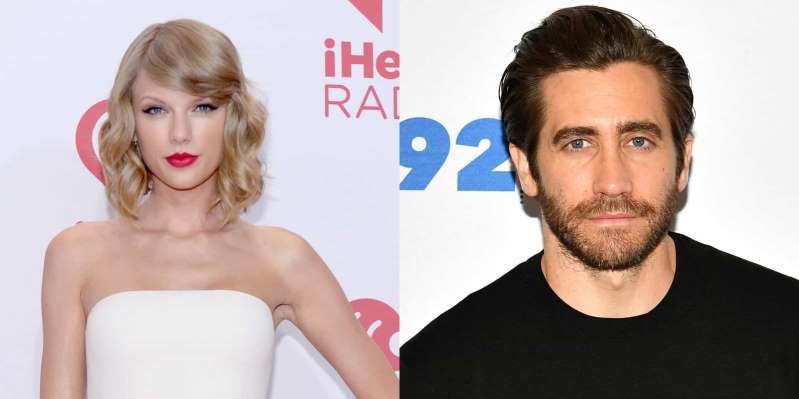 Taylor Swift & Jake Gyllenhaal
Remember when T-Swift was dating Jake Gyllenhaal? The two were paired together by mutual friend and Hollywood icon Gwyneth Paltrow.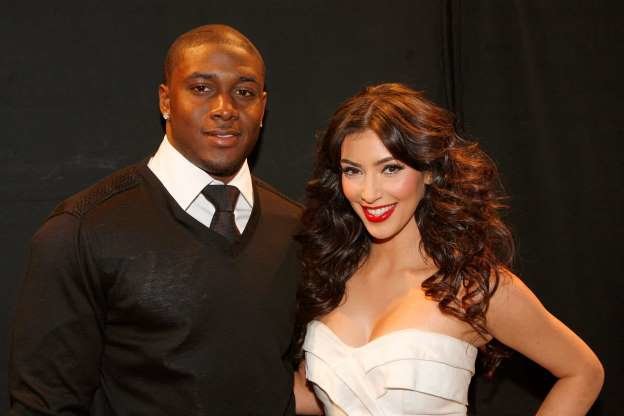 Reggie Bush & Kim Kardashian West
Remember this short-lived celebrity couple? The pair were set up on a blind date by Arizona Cardinals quarterback Matt Leinart. Their first date, however, was not exactly glamorous. "I picked him up from the car wash and then we ate at Chipotle. Very sexy," Kardashian revealed in an interview.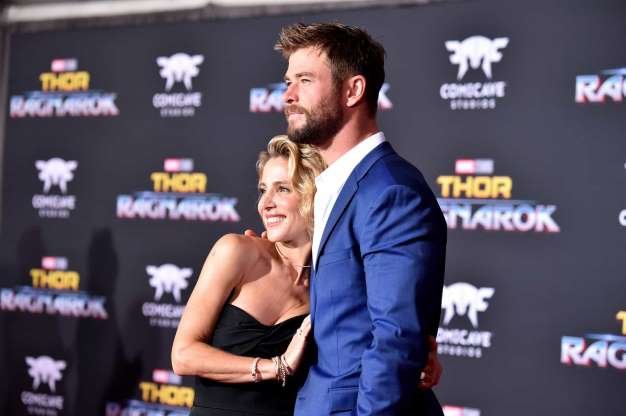 Chris Hemsworth & Elsa Pataky
Chris Hemsworth met his wife and mother of his children, Elsa Pataky, on a blind date. The actor revealed in an interview that it was an instant match. "From the first time we met, we just made sense," he said.


Tom Brady & Gisele Bündchen
Though Tom Brady was in a relationship with someone else when he met Gisele Bündchen, they were still arranged to meet each other. In an interview, Bündchen revealed it was the perfect setup. "You know that feeling of, like, you can't get enough? From the first day we met, we've never spent one day without speaking to each other," she said.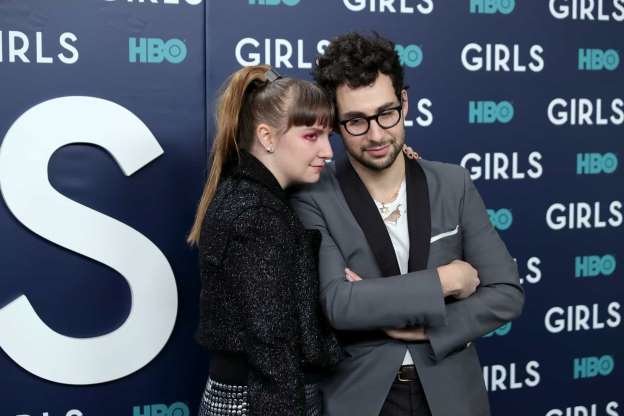 Lena Dunham & Jack Antonoff
Though they are no longer together, Jack Antoff and Lena Dunham were one of New York's favorite celebrity couples. In a previous interview, Antoff said "It was a blind date by modern standards. I mean, I used the internet."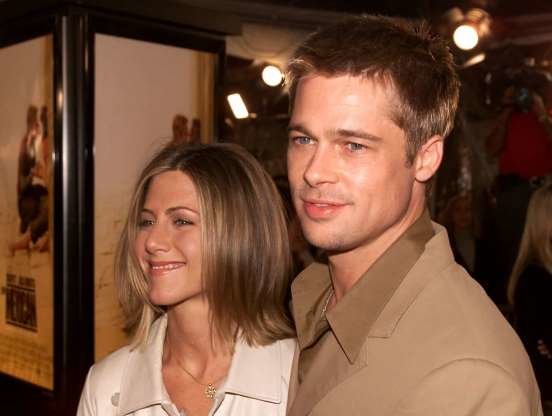 Jennifer Aniston & Brad Pitt
Hollywood's favorite "it" couple was actually arranged by talent agents! Jennifer Aniston and Brad Pitt were set up on a blind date in 1998 and were married two years later.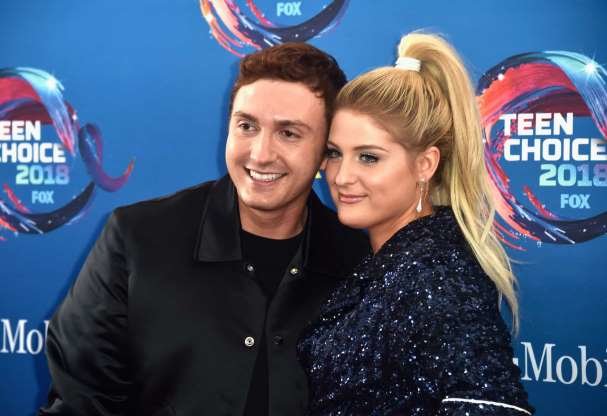 Meghan Trainor & Daryl Sabara
Meghan Trainor got exactly what she was asking for when she was set up with 'Spy Kids' star Daryl Sabara. In an interview, Trainor explained, "I asked every person I met since day one, 'Find me a boyfriend!'" she said. "I was like, 'You know anybody that I could date? Or love? Whatever.'" Her friend and fellow star Chloë Grace Moretz finally found her a match. Trainor and Sabara got engaged in December 2017.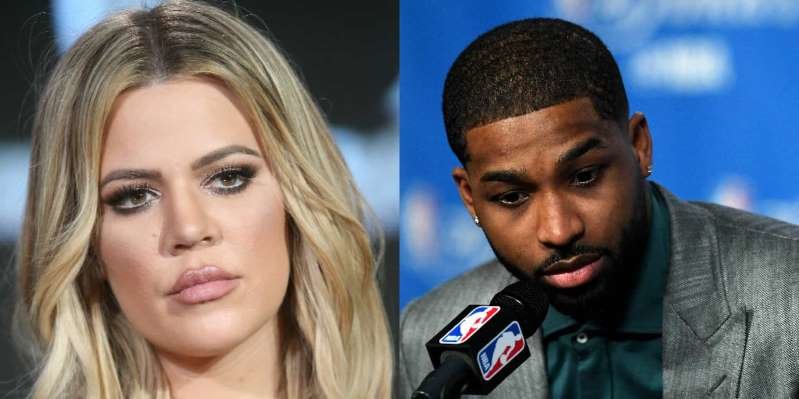 Khloé Kardashian & Tristan Thompson
The two were set up by their mutual friend and fellow basketball player Brandon Jennings.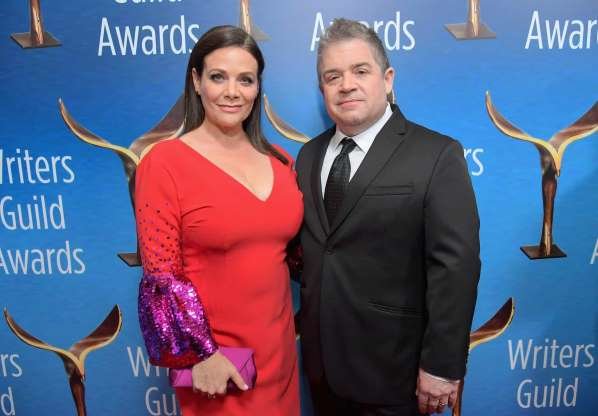 Patton Oswalt & Meredith Salenger
Patton Oswalt describes his romance with Meredith Salenger as a "very Victorian-like, exchanging-letters kind of romance." The two were supposed to meet at a mutual friend's dinner party in February 2017, but when plans changed they ended up just beginning their courtship through online messaging. They didn't meet face-to-face until May of that year, but quickly fell in love and got married in November!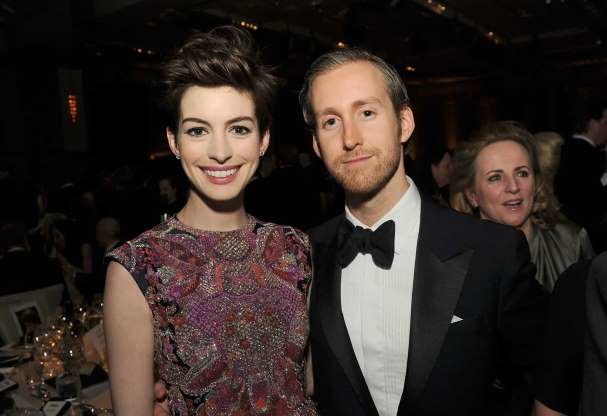 Anne Hathaway & Adam Shulman
Anne Hathaway was introduced to her now-husband Adam Shulman through mutual friends in 2008. Not long after, the actress gushed in an interview that she "happened to meet a sexy guy the other day."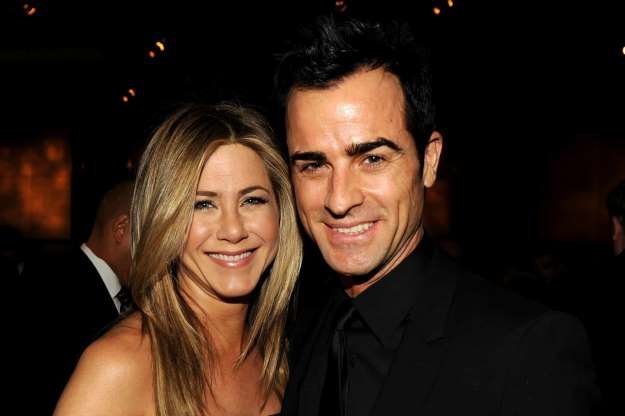 Jennifer Aniston & Justin Theroux
Jennifer Aniston appears to have a thing for blind dates. The star was set up with Justin Theroux in 2011 when mutual friends planned a group dinner but left them to be alone! The rest is history.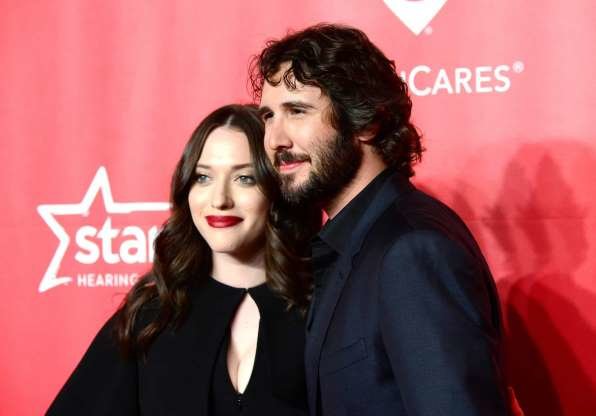 Josh Groban & Kat Dennings
This beautiful celebrity couple was orchestrated by Dennings's costar Beth Behrs, who happened to be Groban's longtime friend.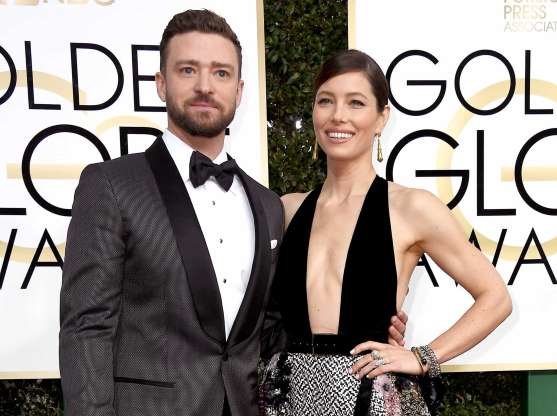 Justin Timberlake and Jessica Biel
Justin Timberlake is famous for saying his relationship with Jessica Biel is "un-Hollywood." The pair were introduced by mutual friends.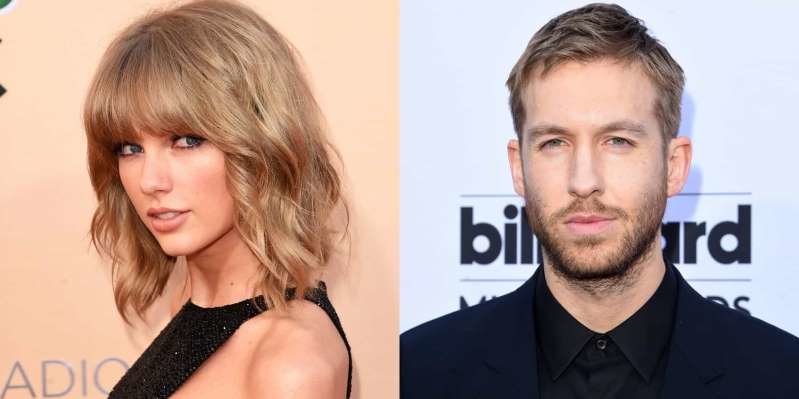 Taylor Swift & Calvin Harris
Taylor Swift and Calvin Harris were sent on a blind date by fellow musician Ellie Goulding. In an interview, Goulding revealed, "I did play matchmaker. That's true," she said. "Calvin is a really great mate and he's so fantastic, and Taylor is such a cool person who I love. I thought 'they're both really awesome and both really tall, they'll be brilliant together!'"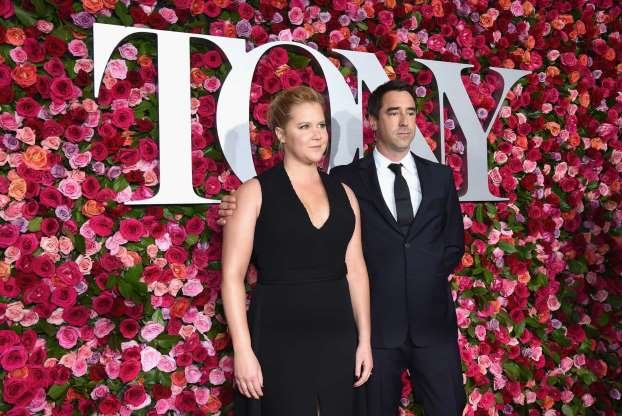 Chris Fischer & Amy Schumer
Amy Schumer has her assistant to thank for this hot celebrity relationship! Schumer's assistant invited her brother, Chris Fischer, over to cook for the comedian and the two fell for each other instantly!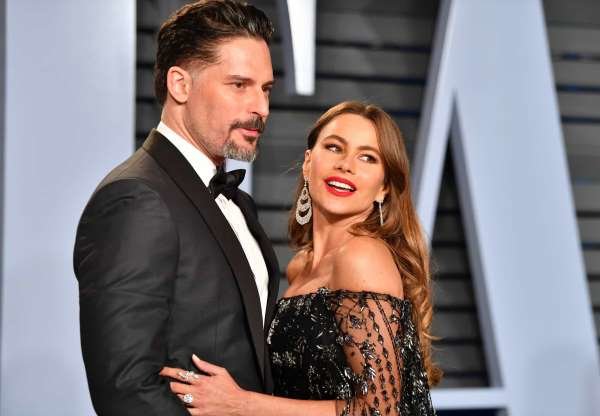 Joe Manganiello & Sofia Vergara
Sofia Vergara has her 'Modern Family' costar Jesse Tyler Ferguson to thank for introducing her to Joe Manganiello. After the introduction, Ferguson even slipped Manganiello her number to ensure things would work out!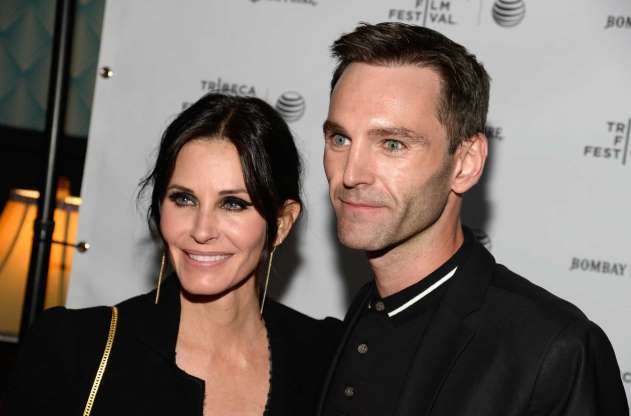 Courteney Cox & Johnny McDaid
You won't be able to guess who the match maker was for this celebrity couple. It was singer-songwriter Ed Sheeran! In an interview Sheeran explained, "My housemate [Snow Patrol's Johnny McDaid] who I've lived with for a year, I introduced him to Courteney Cox. They started dating and [are] crazy about each other."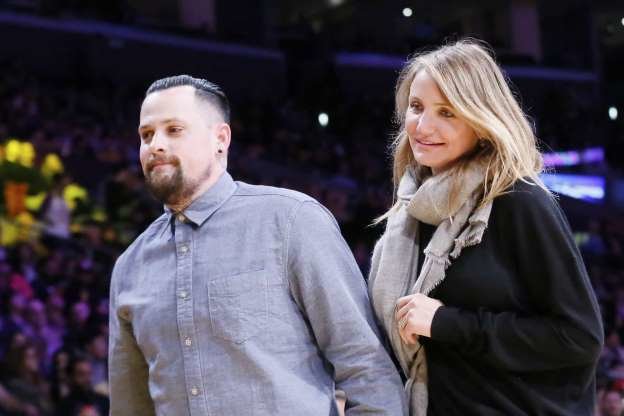 Cameron Diaz & Benji Madden
Cameron Diaz was matched with Benji Madden by his twin brother Joel Madden, who was married to Diaz's close friend Nicole Richie. The blind date was arranged at a dinner party and it was a total success!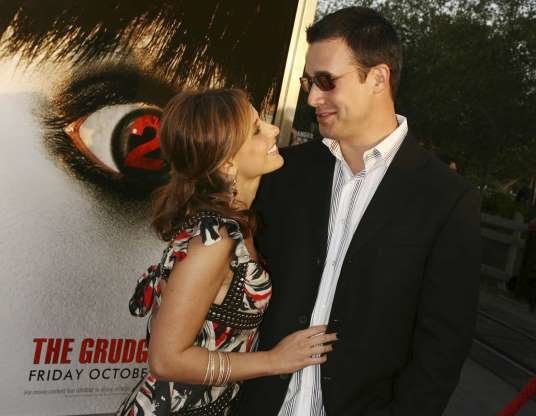 Sarah Michelle Gellar & Freddie Prinze Jr.
This pair has one flaky friend to thank for their relationship! In an interview after their wedding, Gellar explained, "We had made plans for dinner with a mutual friend and the person canceled," she said. "We decided to have dinner anyway and never looked back."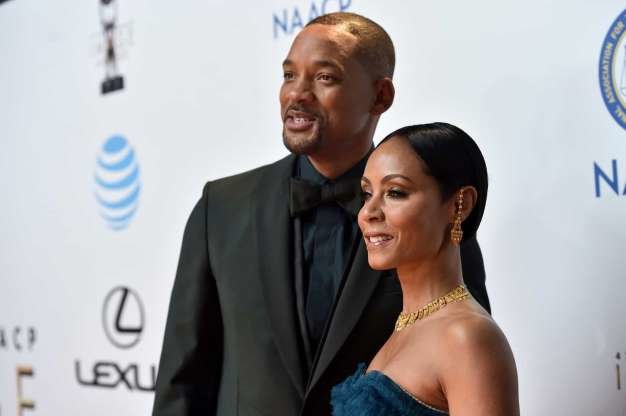 Will Smith & Jada Pinkett Smith
Though this famed celebrity couple originally met on the set of the 'Fresh Prince of Bel Air,' they didn't fall in love until their friends arranged a dinner for them. After all these years, they remain one of Hollywood's favorite romances.