The past decade has been revolutionary in the fashion and entertainment spheres. Millennials and Gen Z have been making their mark on trends, politics, and more, while the rise of social media platforms like Instagram has forever reshaped the inner workings of pop culture. Influencers have reached a new level of power as they market products and experiences, and celebrities have been able to connect with fans more intimately than ever, be it through livestreams or Twitter replies (we see you, Harry Styles).

In one of the biggest trends of the decade, celebrities have realized they're some of the biggest street style stars out there and started their own brands. And while the early aughts held plenty of short-lived fashion and beauty endeavors, this time around, celebrities have launched some of the most successful lines out there today.

As Lady Gaga remarked upon when announcing Haus Laboratories, it seems every celebrity has a beauty brand now (and with Kylie Jenner's billionaire status, we can see why), but another major trend has been the rise of the celebrity fashion designer. Whether working with established houses or releasing eponymous collections, so many stars are finding sartorial success-and the likes of Rihanna and the Olsen twins have transitioned so seamlessly, it can be hard to differentiate them from someone whose career has always been in design. See all the biggest celebrity fashion designers of the 2010s below.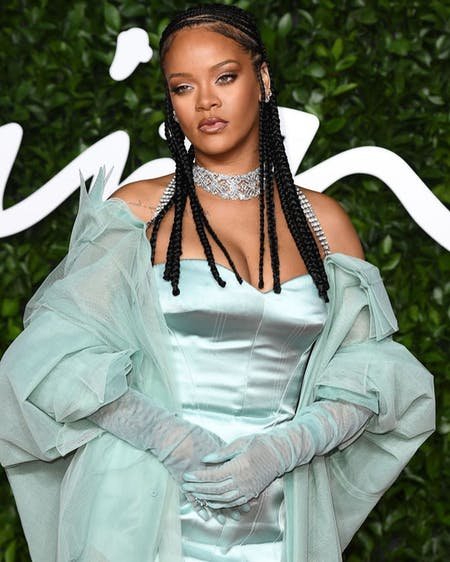 Rihanna

If you don't know about Rihanna's fashion and beauty empire-including Fenty Beauty, Fenty x Puma, and of course, Savage x Fenty-then I honestly have nothing to say to you. The bad gal already reached firm success as a musician (ANTi is easily one of the best albums of the decade), but her business success has launched her into a new stratosphere. Earlier this month, Rihanna's LVMH brand Fenty (which just launched in May) took home the British Fashion Award for Urban Luxe. With so many accomplisments already and possible wine and furniture lines on the horizon, we can maybe forgive her for taking so long on releasing R9.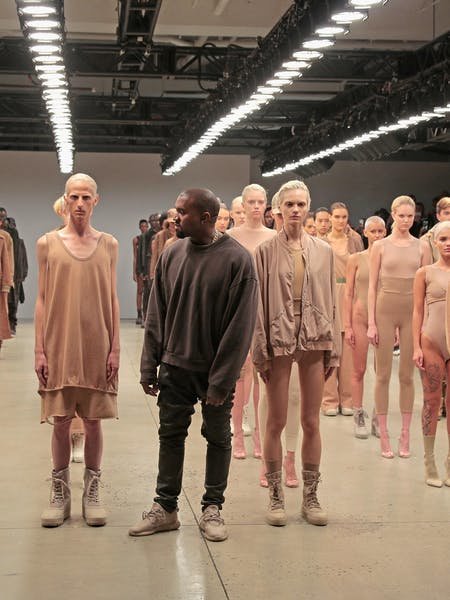 Kanye West

Out of all the celebrity fashion designers on this list, Yeezy has easily sparked some of the most discussion. After interning with Fendi in 2009, Kanye West kept his fashion interests going through his footwear collaborations with Adidas, which quickly became a hot item as hypebeasts everywhere competed to snatch up (and resell) the limited drops. Mid-decade, he also launched the Yeezy fashion line, which is an extreme version of luxury streetwear and always seems to be shaking things up, be it through New York Fashion Week scheduling conflicts, a show that doubled as an album release concert, or the infamous model fainting incident during the Season 4 event. Kim Kardashian has also shown her fair share of support for her husband, even becoming a walking campaign. While the world has a range of opinions on Yeezy, we can all agree it's over-the-top.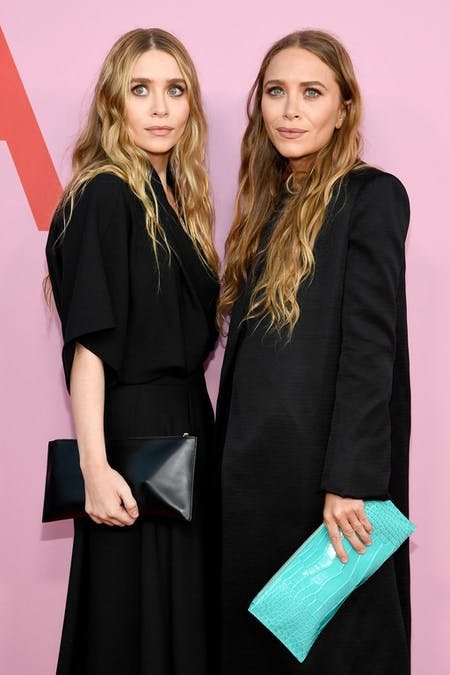 Mary-Kate and Ashley Olsen

With their love for an all-black aesthetic, long and messy waves, and penchant for staring mysteriously into the cameras, Mary-Kate and Ashley Olsen might be witches, which would explain how magically fast they transitioned from child actresses to top-notch designers. Their award-winning label The Row is nearing its 15th anniversary, and Elizabeth and James has been bringing that same minimalist sophistication to a more accessible level. The twins have such firm footing in the luxury world, it's sometimes hard to believe this is the same duo who played Michelle on Full House.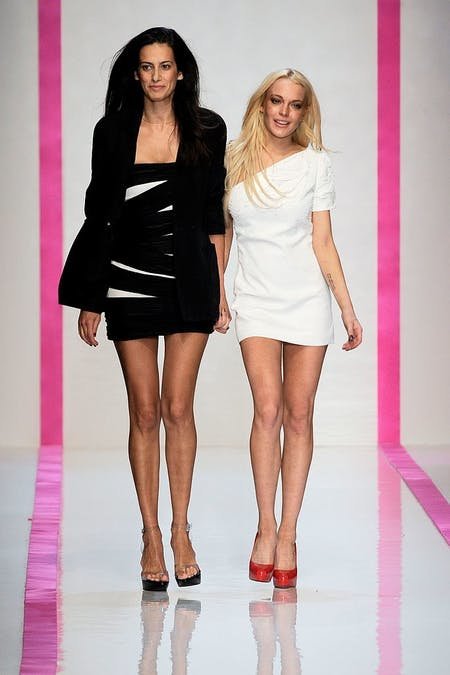 Lindsay Lohan

Lindsay Lohan has long been trying her hand at fashion lines, notably including 6126 (named for Marilyn Monroe's birthday, it was originally a leggings line, AKA peak early aughts). In 2009, she became the artistic advisor for Emanuel Ungaro and clutched a multi-year agreement with the brand, starting with the Spring 2010 ready-to-wear collection. Lohan and designer Estrella Archs only had a month to design the first collection, which debuted to sharp criticism. The collaboration thus ended up dying out after one season, but rest assured that people still talk about it to this day.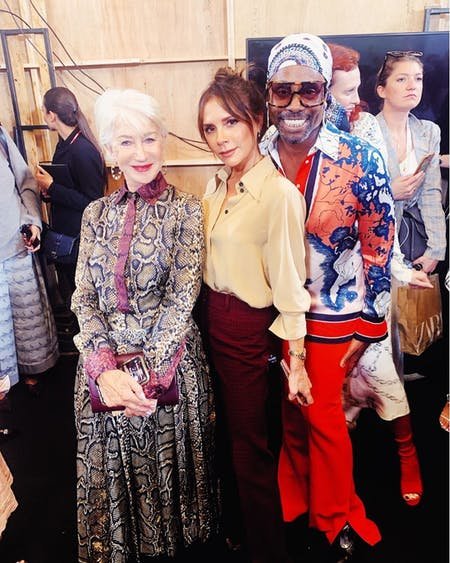 Victoria Beckham

Victoria Beckham is proof that people can shift career paths. After rising to fame in music, Beckham harnessed her Posh Spice power to earn herself a spot among the fashion elite. Her eponymous brand celebrated its 10th anniversary in 2018, and she just launched a beauty line, so Beckham's sartorial potential is looking high heading into 2020. Okay, fine, we can live with the fact that she didn't join the other Spice Girls on the reunion tour.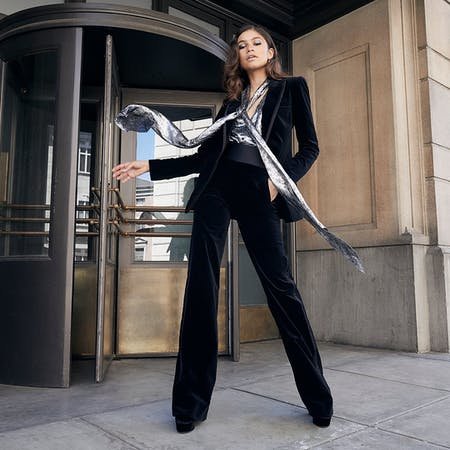 Zendaya

Zendaya is absolutely crushing it this year. Her performance in Euphoria pushed her acting chops to a new level, so I suspect she's about to be busier than ever. Because Zendaya has been focusing on acting (and being a fashion icon), she probably doesn't have the time to start a fashion business of her own, but thanks to Tommy Hilfiger, Zendaya is now moonlighting as a fashion designer. This year, she released two fun-filled, '70s-inspired lines alongside the king of prep, and we can't wait to see how the collaboration develops further in 2020.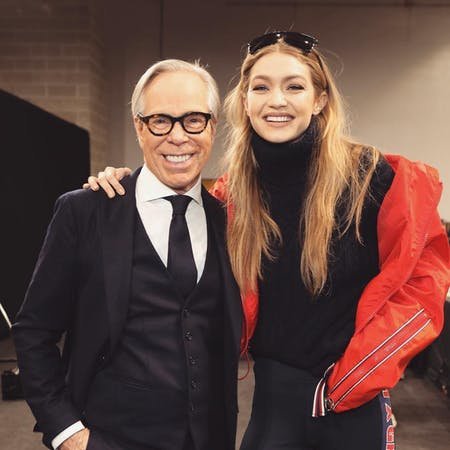 Gigi Hadid

Like Zendaya, Gigi Hadid has no apparent plans to follow in Rihanna's entrepreneurial footsteps—probably too busy being one of the world's biggest supermodels and such. However, she has often dipped her toes into the design side of the fashion world, collaborating with brands including Vogue Eyewear, Reebok, and Tommy Hilfiger.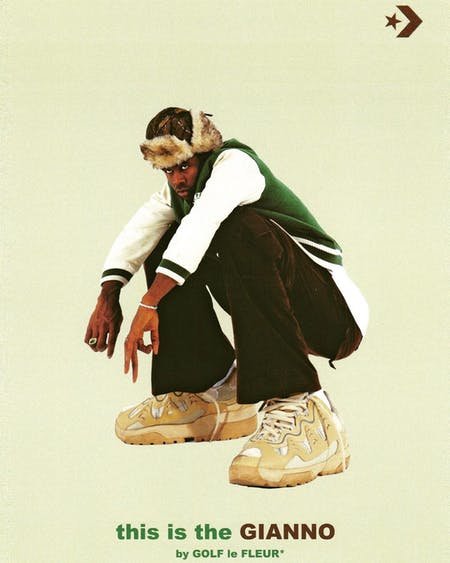 Tyler, the Creator

Tyler, the Creator is no stranger to the fashion world. His company, Golf Wang, has been around since 2011 and seems sure to stick around for a lot longer. Today, Golf Wang mixes Tyler's casual, skate-meets-hip-hop style with the colorful aesthetic he's been cultivating since the release of his 2017 album, Flower Boy. Tyler has also collaborated with Converse to create the ultra-popular, unisex (!!!) Golf le Fleur sneakers.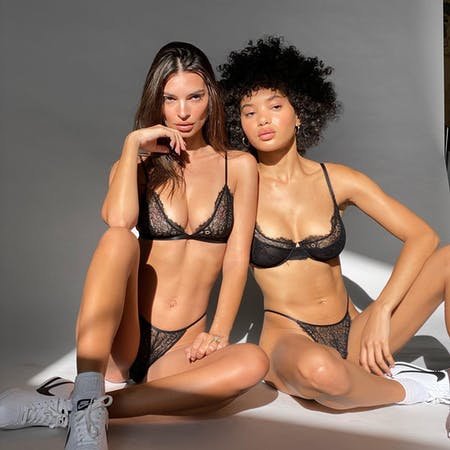 Emily Ratajkowski

Inamorata is an Italian word meaning "a woman someone is in love with," a quality which inspired Emily Ratajkowski's clothing line of the same name (also, the word ends in "-rata," which is kind of perfect). Aligning perfectly with the supermodel-turned-designer behind them, the line's sensual intimates and swimwear are sure to make you the inamorata of someone's dreams.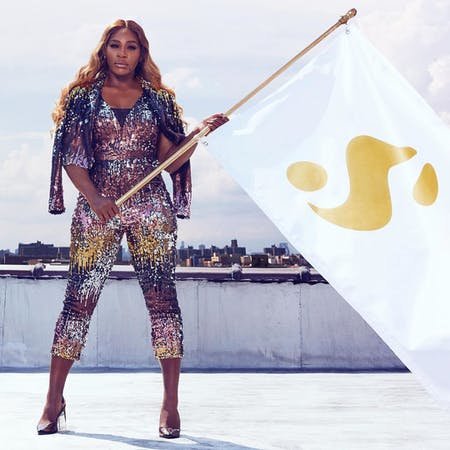 Serena Williams

Not only is Serena Williams one of the most accomplished athletes of all time (and the woman who casually won the Australian Open while 8 weeks pregnant), she is also a fashion icon. As a black woman whose athletic achievements have led to a muscular build, the tennis player is often subject to harsh criticism for her fashion choices, especially on the court.

In the spirit of sportsmanship, Williams didn't back down—in fact, she may have even stepped up her style game as a result. You probably remember the amazing black catsuit she wore at the 2018 French Open (which was unfairly banned for a "lack of respect for the game"), which she wore to promote her new fashion label, S by Serena. The star athlete also attended friend Meghan Markle's royal wedding reception in Valentino and fêted her Fall 2019 collection with a show at New York Fashion Week, so it seems nothing is stopping her.