As fashion's first official season since the coronavirus pandemic, the Spring/Summer 2021 runways were missing one key component. Face masks, 2020's most ubiquitous accessory, were seldom seen on the fashion month runways. Over the last six months, face masks have become a staple of daily life around the world, and companies like Adidas and Kim Kardashian West's Skims have been quick to produce them. High fashion, however, has been reluctant to bring the accessory into the luxury space, despite its presence on the runways of previous seasons.

Fashion shows offer a form of escapism through creative sets and artistic displays, but the clothes themselves often reflect what will be favored in the real world. Historically, fashion has reacted to current events and come to be emblematic of a specifc time–for example, utilitarian styles were made fashionable during World War II, and hemlines are said to rise and fall with the economy. While lead maisons usually dictate what's considered trending for the coming season, this year, the coronavirus pandemic took the reins, driving people towards fashion that offers comfort in quarantine and face masks that provide safety and style. Instead of adapting to the new normal and answering the demand for the latter, however, the majority of luxury houses sought to keep up the fantasy of the fashion world and present collections sans face masks.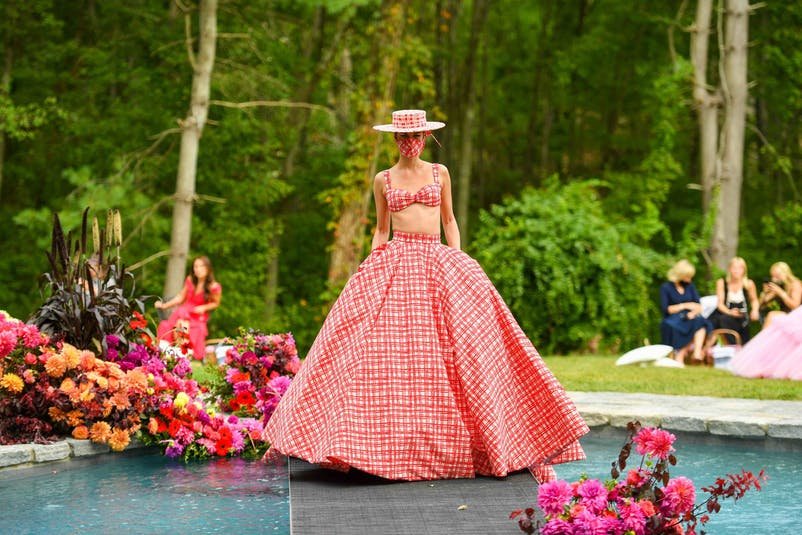 Valentino, Chanel, and Louis Vuitton were among the prominent labels that sent models down the runway unmasked in front of live audiences. This put the resistance to embracing face masks in stark contrast as each show required guests to wear face coverings and follow social distancing guidelines, while the models strutted mask-free. For Chanel, Louis Vuitton, and other designers at Paris Fashion Week, the choice seemed off-target as France currently treats a record number of illnesses. Moreover, health experts say that an effective and safe vaccine for the public is unlikely to be ready before fall 2021, and if a fast-tracked vaccine is made available before then, it will most likely provide only moderate protection and still warrant wearing a mask in public. Given the severity of the situation, the reluctance to adopt masks as a part of their collections displayed a denial of the current times and was a missed opportunity for the brands.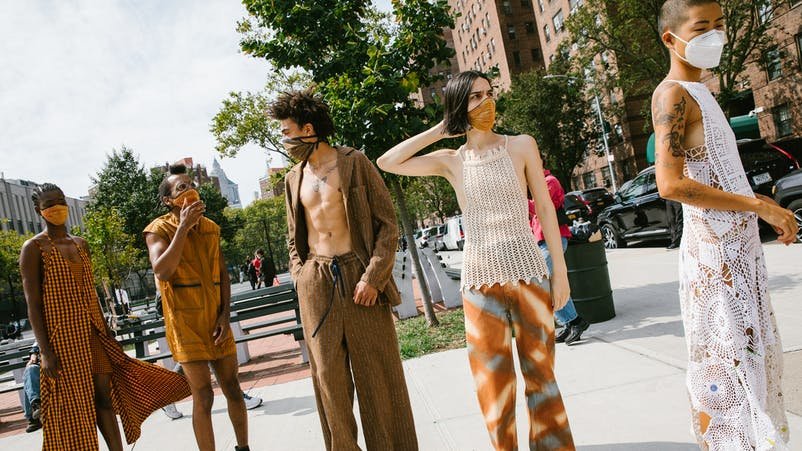 Even Burberry, which showed at London Fashion Week and previously announced that it would produce face masks, did not include the accessory in its new collection. Louis Vuitton is also releasing a branded face shield for its Cruise 2021 collection, but did not show any on the Spring/Summer 2021 runway. Additionally, Balmain created a custom look for Kim Kardashian West that included a branded face mask shortly before it debuted a mask-free Paris Fashion Week show.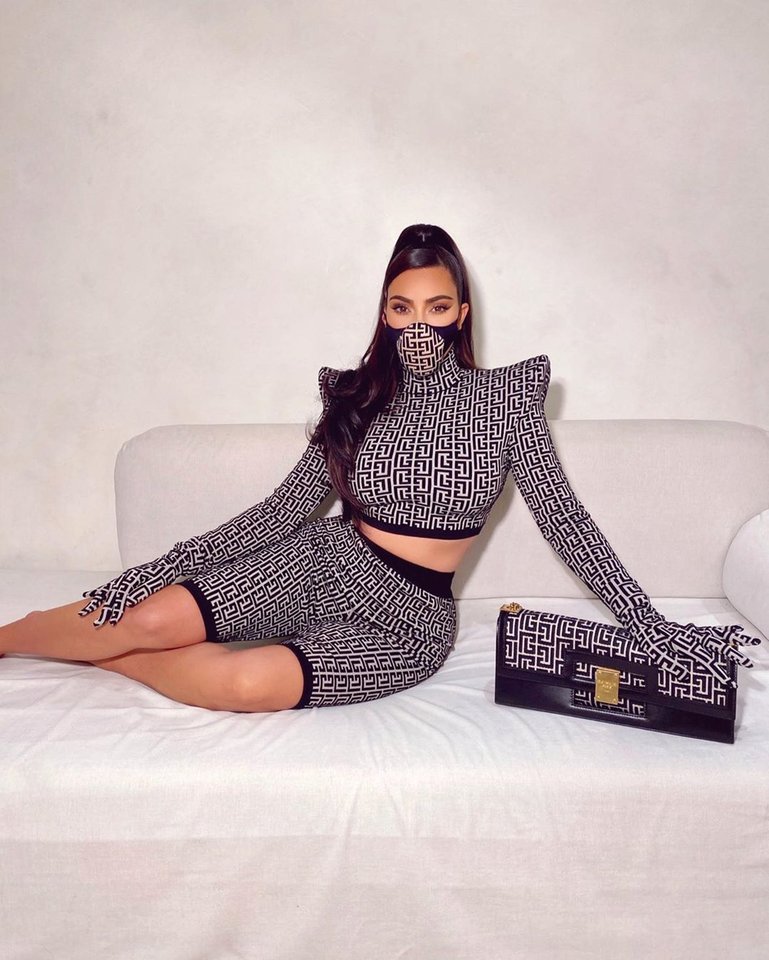 In the U.S., many states remain under a mandatory mask mandate, meaning patrons must wear face coverings when entering a place of business or public space. In New York City, Mayor Bill de Blasio announced an a fine of up to $1,000 to anyone caught without a mask. Even so, designers that participated in the mostly-digital New York Fashion Week opted for maskless lookbooks and collections.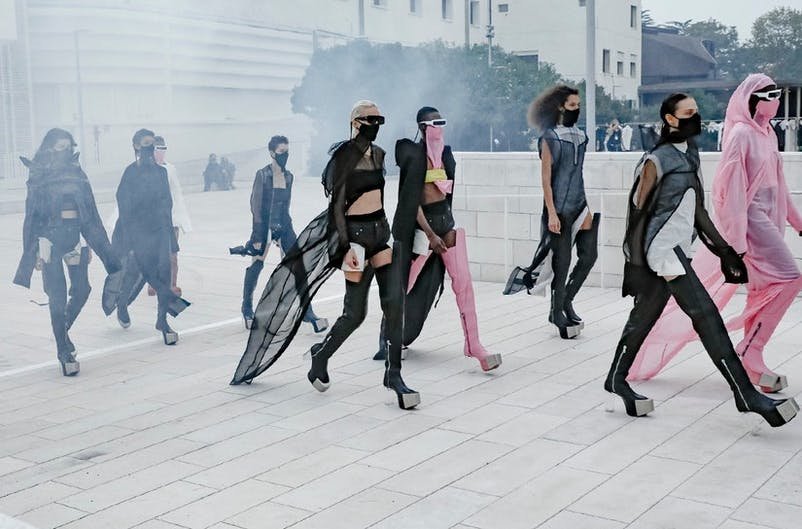 Nevertheless, a few designers did incorporate face masks into their runway shows. Christian Siriano, Eckhaus Latta, and Rick Owens featured face masks on every model in their pandemic-aware collections. Siriano hosted his show at his Connecticut home where models wore masks that perfectly coordinated with their looks, including a statement-making ensemble covered with the word "Vote." The designer and his team also made masks during the height of the pandemic for medical professionals in NYC. For Eckhaus Latta's outdoor catwalk, KN-95 masks and cloth options were sported, reflecting designers Mike Eckhaus and Zoe Latta's wish to stage a show that looked like the models could just be taking a stroll in the city. Then, on Rick Owens' Venice runway, masks looked right at home with the apocalyptic fashion. According to the designer, "A mask kind of works with my clothes, but it's also a vote. It's also promoting consideration of others. You might now believe in a mask, but it sends the right message."