Classic comes to mind when thinking of the creations of Gabrielle "Coco" Chanel, the founder of the French fashion house. The free-spirited woman thought her maison needed a luxury fragrance to match. A pioneer of contemporary women's fashion, her styles emancipated the female form with pants, flexible jersey materials, and a chain strap on bags to keep the hands free. And just like these innovations, the perfume also had to be different from the norm: the essence of the modern woman in one fragrance. That led Chanel to the famous quote: "A woman should smell like a woman, not like a rose."

The designer had nose Ernest Beaux design a special and intense perfume for women with a feminine scent. The perfumer made her fragrance with a visionary composition in which aldehydes were used for the first time. Chanel preferred version number 5 of the perfume, and decided to use this number as the name.

For the new perfume she chose a completely new bottle, with a white label and a faceted stopper. In 1986, Jacques Polge, Chanel's nose since 1978, reinterpreted the composition of his predecessor to make a fuller version of N° 5: the eau de parfum.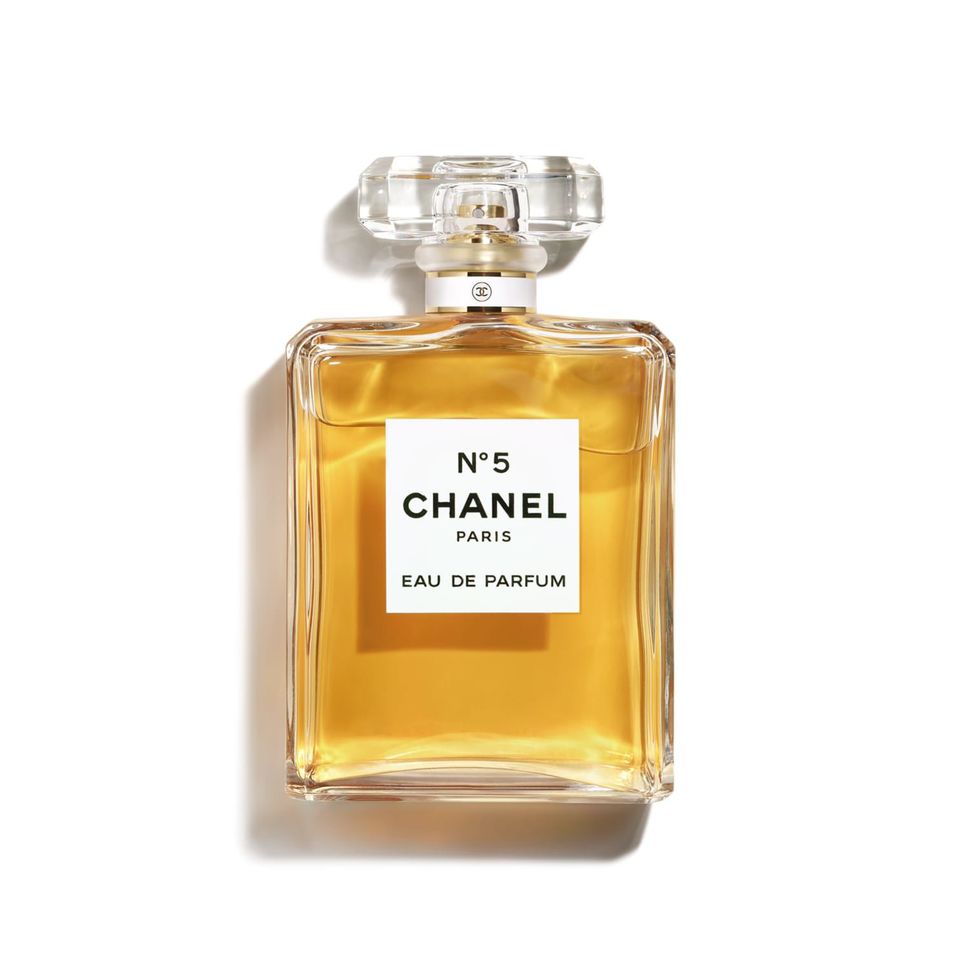 It was May 5, 1921 when Chanel debuted her first perfume at her Rue Cambon store in Paris. It was unique in the fact that she was the first designer to attract enough attention with only a last name on the bottle. But N° 5's combination of jasmine, rose, ylang-ylang, patchouli, lily, iris, vetiver, sandalwood, vanilla, and amber was also alluring. It is not without reason that Marilyn Monroe once said, "What do I wear to bed? Why, Chanel N ° 5, of course."