Just across the river from the Eiffel Tower in Paris, France, fashion insiders gathered at the Palais Galliera for Chanel's Fall/Winter 2021 Haute Couture show, the Maison's first since the beginning of COVID-19.

From music to film, art has always been at the core of her design inspiration. This season, the designer was inspired by the vibrant portraitures of the Impressionist era. "It was when I rediscovered these portraits of Gabrielle Chanel dressed up in black or white 1880s-style dresses, that I immediately thought about tableaux," she explained. "Works by Berthe Morisot, Marie Laurencin and Édouard Manet. There are impressionist-inspired dresses, skirts that look like paintings, and a long white satin dress punctuated with black bows like Morisot's..."

Unlike the subdued color palette of her Cruise 2022 collection, Viard's Fall/Winter 2021 Haute Couture collection embraces the fantasy of color. "Because I love seeing color in the greyness of winter," added Viard. "I really wanted a particularly colorful collection that was very embroidered, something warm."

Prior to the collection's release, the fashion house sought the cinematic eye of Sofia Coppola to direct brand ambassador Margaret Qualley in a short teaser film to showcase Viard's latest designs. As the star of the short film, the actress represents all the muses that have come before her. Set in the same place as the runway show, Qualley explores the boundaries of the fashion museum while frolicking about in some of the collection's key pieces. Mikael Jansson also photographed her for the collection's preview, as well as behind-the-scenes images of the collection's design process.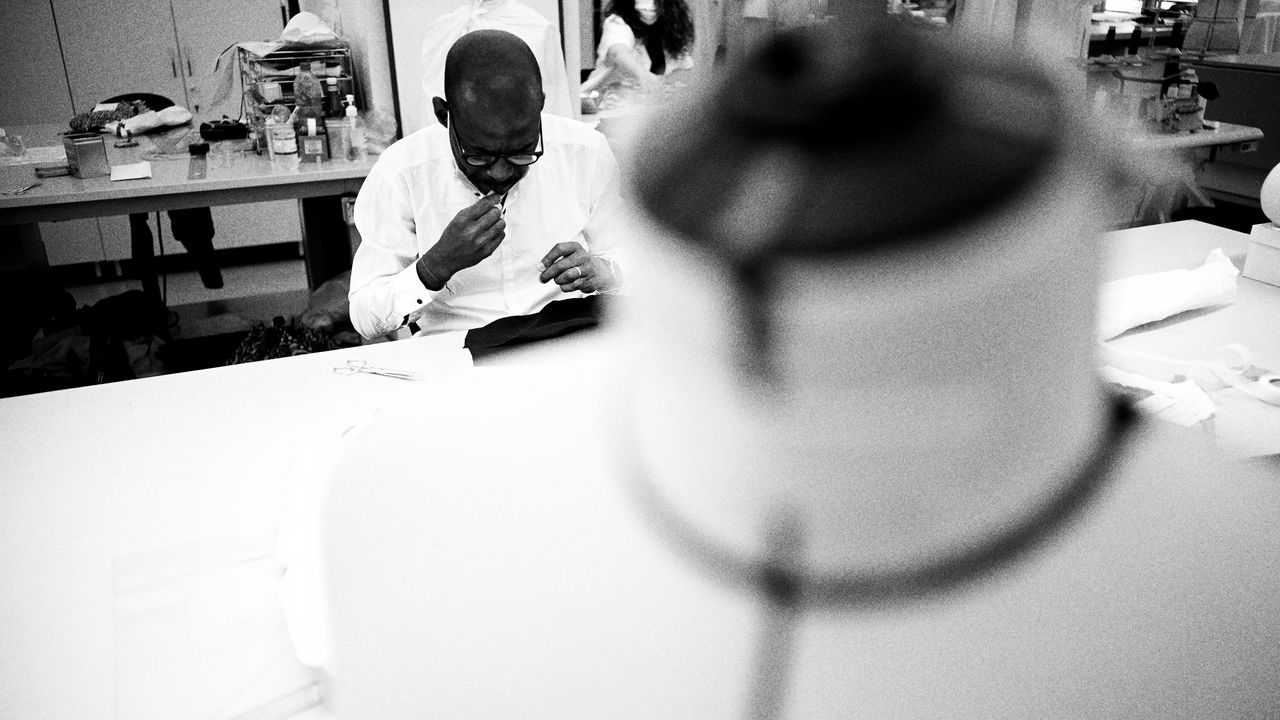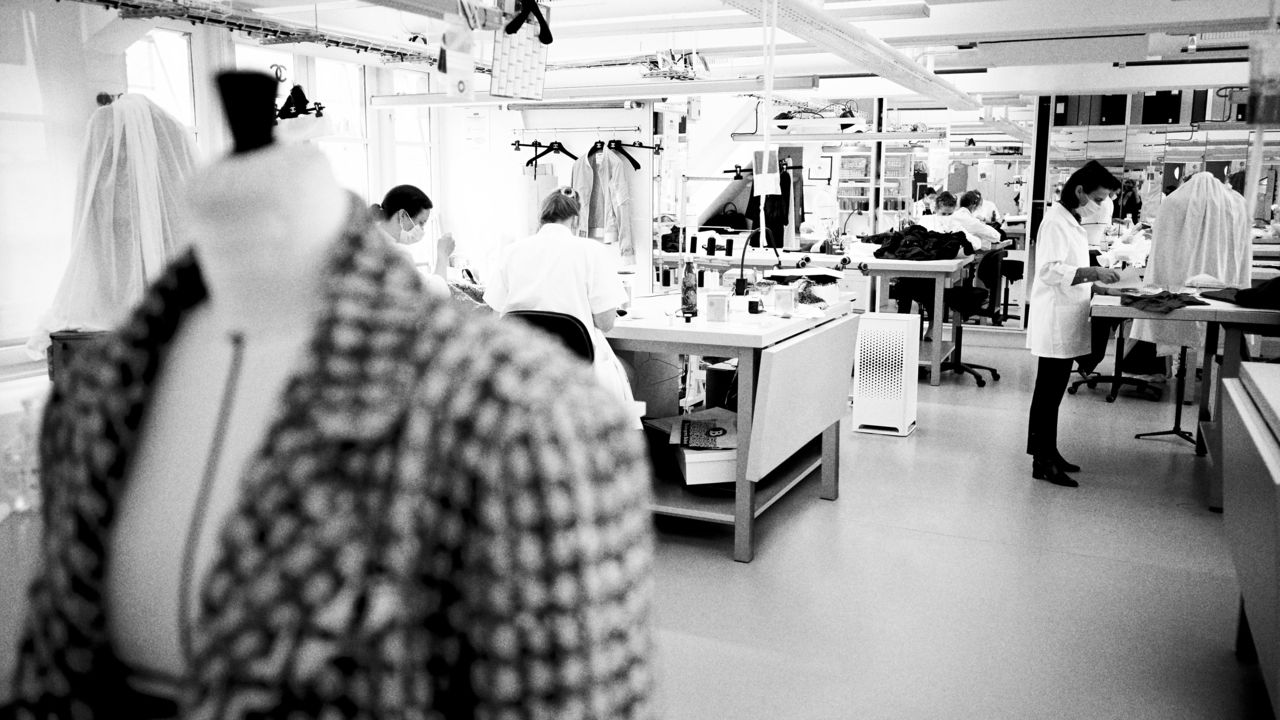 Within the collection, Viard maintained elements of her signature punk aesthetic while leaning into motifs and trends from throughout the last century. Similar to the Spring/Summer 2021 Haute Couture show, the garments reflect the House's legacy as it celebrates its centennial this year. Employing iconic codes like tweed suit jackets, bow accoutrements, and pearl detailing, the collection relives the last 100 years of Chanel in a series of garments.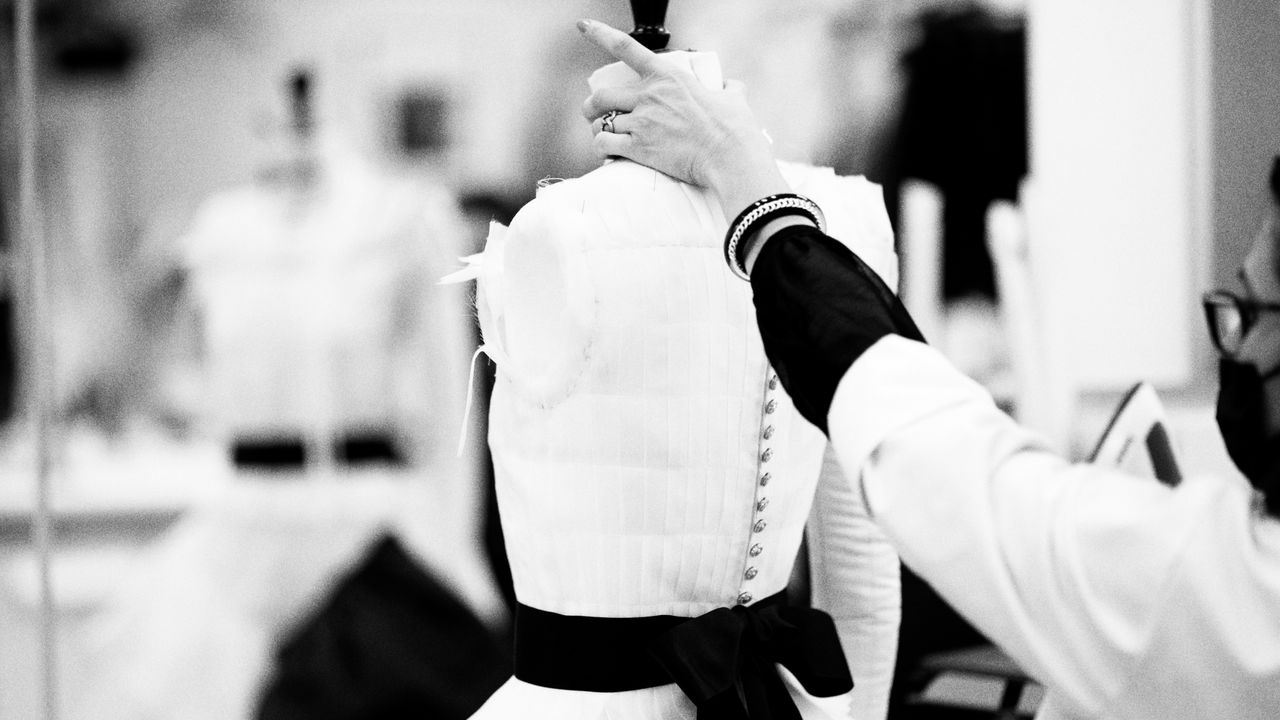 "There are dresses embroidered with water lilies, a jacket in a black tweed crafted from feathers with red and pink flowers," said Viard. "I was also thinking about English gardens. I like to mix a touch of England with a very French style. It's like blending the masculine and the feminine, which is what I've done with this collection too. That twist is very much a part of who I am."

Qualley reappeared in the finale look-a longsleeved white bridal gown with a round neckline à la Audrey Hepburn accompanied by a black pillbox hat with a pink bow and veil. The angelic ensemble encapsulates the creative vision behind the collection and Viard's reincarnation of Chanel's history.