At 29 years old, she has over a dozen movies on her resume, fans who document and emulate her every sartorial choice and has managed to hold her own on the big and small screen alongside leading men like Christian Bale. For Ni Ni, this is only the beginning as she takes her stardom in Asia and begins to tackle America, one carefully selected acting role at a time.

Ni Ni's story began in 2011. That year, Chinese filmmaker Zhang Yimou (Raise the Red Lantern, The House of Flying Daggers) called upon Christian Bale to play the only non-Asian role in The Flowers of War, a Chinese production about the Nanking Massacre. In the movie, Bale plays a Western embalmer who is mistaken for the dead priest he is supposed to embalm. Single-handedly, he takes on the responsibility of protecting a handful of Chinese women from the invading Japanese army. Amongst those playing the rescued women was Ni Ni, who was only 23 years old at the time. "I was a little nervous when I found out Christian [Bale] was in the film. He's such a big Hollywood star and he seemed so serious at first," she confessed at The Berlin International Film Festival. "But right away he was really sincere and kind. Everything was marvelous on set." The British actor had equal praise for his co-star: "Ni Ni did an extraordinary job. I thought it was amazing how quickly she was able to learn her English lines. It was an honor to have worked with her on my first Chinese film." A major hit in China, Ni Ni would go on to win several awards in the country, including Revelation of the Year at the Asian Film Awards, as well as Most Popular Actress at the Chinese Film Awards, and Best Actress at the Shanghai Film Critics Awards.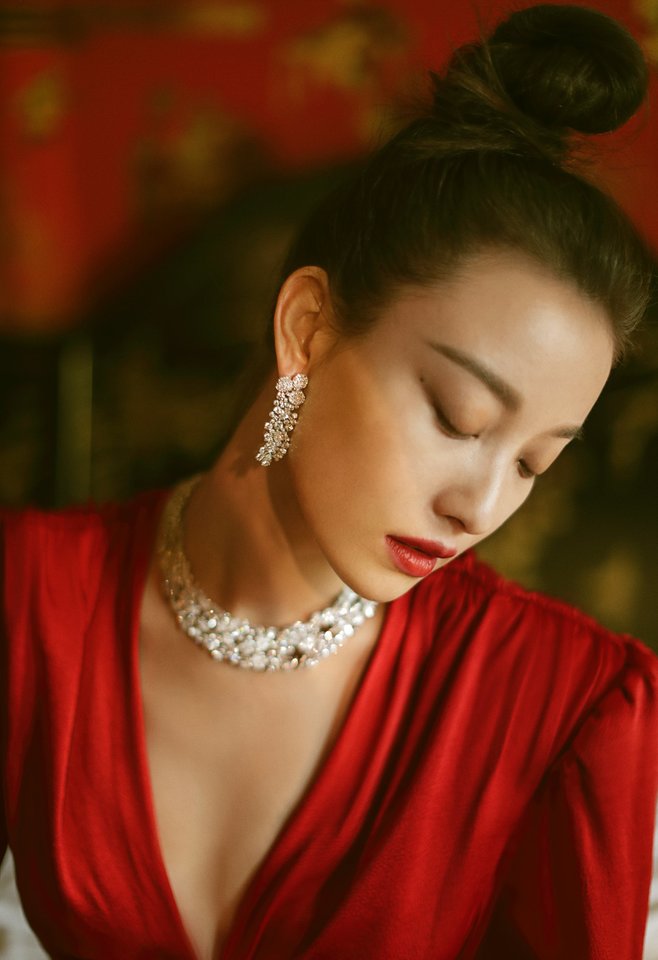 Ten years ago, if you asked who China's leading actress was, responses would have included Zhang Ziyi (Crouching Tiger, Hidden Dragon), Zhao Wei (Red Cliff) and Zho Xun (River). Today, Ni Ni is part of a new generation, that also includes Angelababy (Young Detective Dee: Rise of the Sea Dragon) and Yang Mi (Wudang Masters). And while only 20 years separates these emerging actresses from their predecessors, it's enough time to clearly see the cinematic revolution China has undergone. Indeed, in that time, China has become the biggest cinematic superpower outside of America.

To be sure, Ni Ni is a name that outside of China, still causes some to pause. At a Dior show in Paris in 2015, a red carpet photographer shouted to her "And your name is?!" However, that soon changed following her role in the 2016 film, The Warriors Gate, a martial arts flick in which she played the heroine. Shortly after, the actress was asked to be a muse for Gucci eyewear, then the face of Tiffany & Co., marking her debut into the world of fashion.

"Her transformation from being a young girl to a matured woman was what intrigued me; in fact, her transformation engraved itself into my memory," notes director, Zhang Mo, daughter of Zhang Yimou, who was helping her father on the set of The Flowers of War, when she met the actress. Five years later, she gave the actress the lead role in her first feature film, Suddenly Seventeen—a tale about a dissatisfied adult who wants to relive her adolescent years.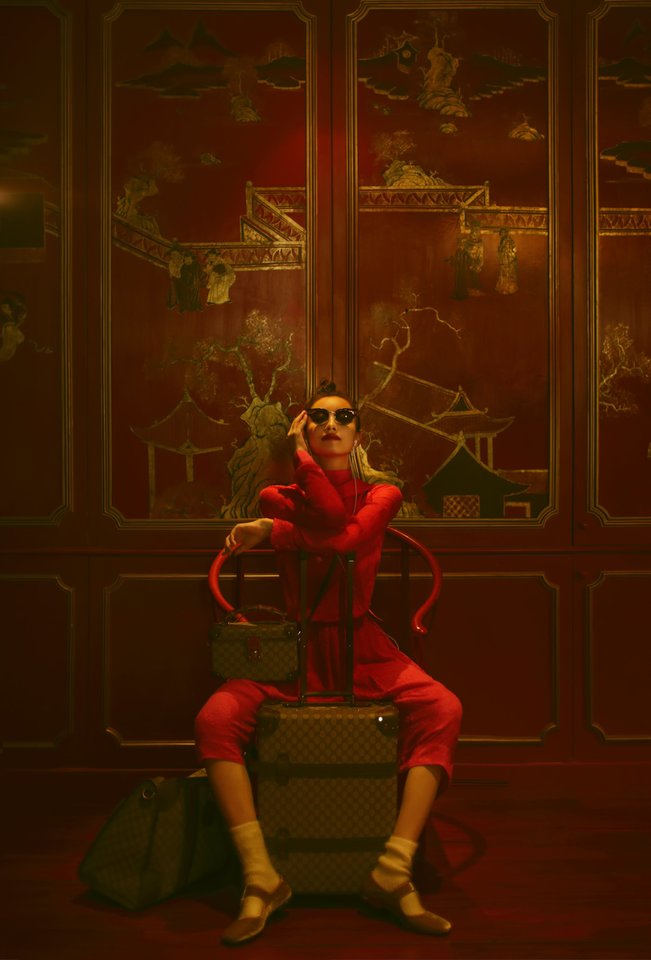 "Before I started in the movies," Ni Ni notes, "I worked myself to the bone for two years. Acting classes, English classes. I was like a blank page that had to be filled. Today, I read scripts that fascinate me, I work on projects that I'm passionate about and I hope I can keep doing this for a long time." Presently, she is set to appear as the female lead role in Yuen Woo-Ping's upcoming film, The Thousand Faces of Dunjia and the Chinese TV show, The Rise of the Phoenixes. To be sure, this is only the beginning for Ni Ni. As Christian Bale noted, "She is as talented as every person with whom I've ever worked. Yet, she has retained that charm that only newcomers have. She is always forging herself and refining her technique. It's wonderful to see."

So watch out world, the legend of Ni Ni is just beginning.