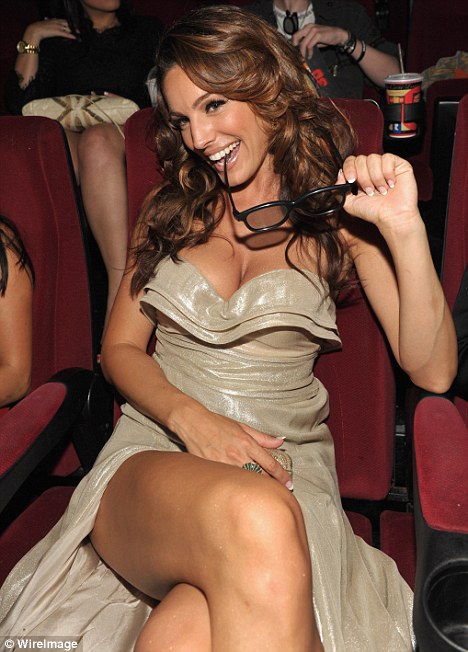 Glittering: Kelly Brook settles down to enjoy the premiere of Piranha 3D in Los Angeles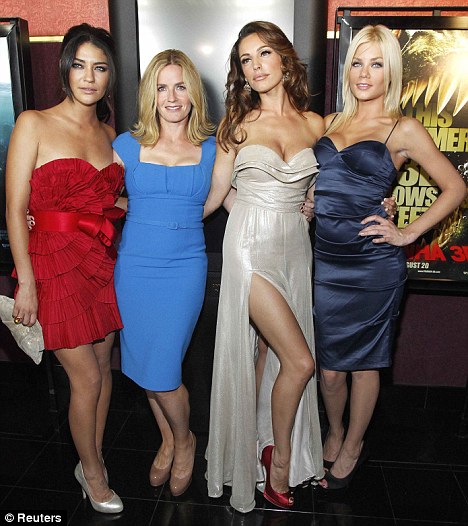 Time to shine: Kelly certainly made sure she was the centre of attention as she posed with co-stars Jessica Szohr, Elisabeth Shue and Riley Steele

She accessorised the look at Grauman's Chinese Theatre with lashing of make-up and even some glitter.
The actress wears a skimpy bikini in virtually all her scenes in the horror film Piranha D, in which she appears alongside Jessica Szohr, Elisabeth Shue and porn actress Riley Steele.
She even strips off and enjoys a risque moment underwater.







It's a cover up! Kelly Brook headed off for the Hollywood premiere of her new film Piranha 3D