Color blocking is back in a big way, and we have the Black designer Stephen Burrows to thank for the phenomena. From Brandon Maxwell to Bottega Veneta, '70s evocative color codes popularized by Burrows are taking control of Cruise and Spring/Summer 2021 runways. That canary yellow Miu Miu Spring/Summer 2021 midi skirt you love so much, red and brown Valentino Cruise 2021 cape with fuschia pants you've added to cart, and let's not forget those bubble gum pink texturized Givenchy Spring/Summer 2021 cigarette pants you gifted yourself for Valentines Day, are all descendents of Burrows' designs. This Black History Month, L'OFFICIEL looks back at the life and legacy of the designer and how his sartorial impact is still felt in fashion today.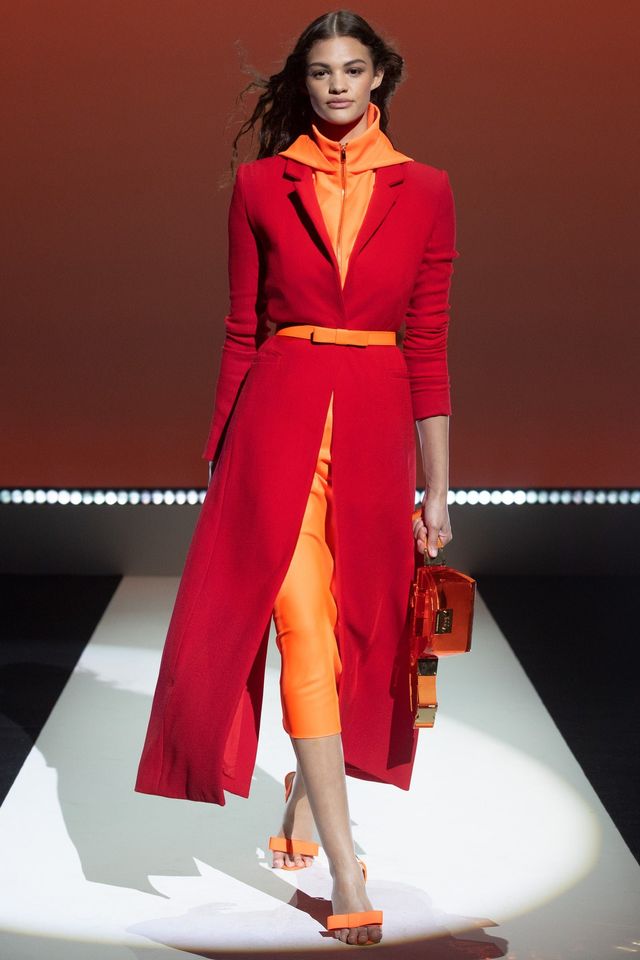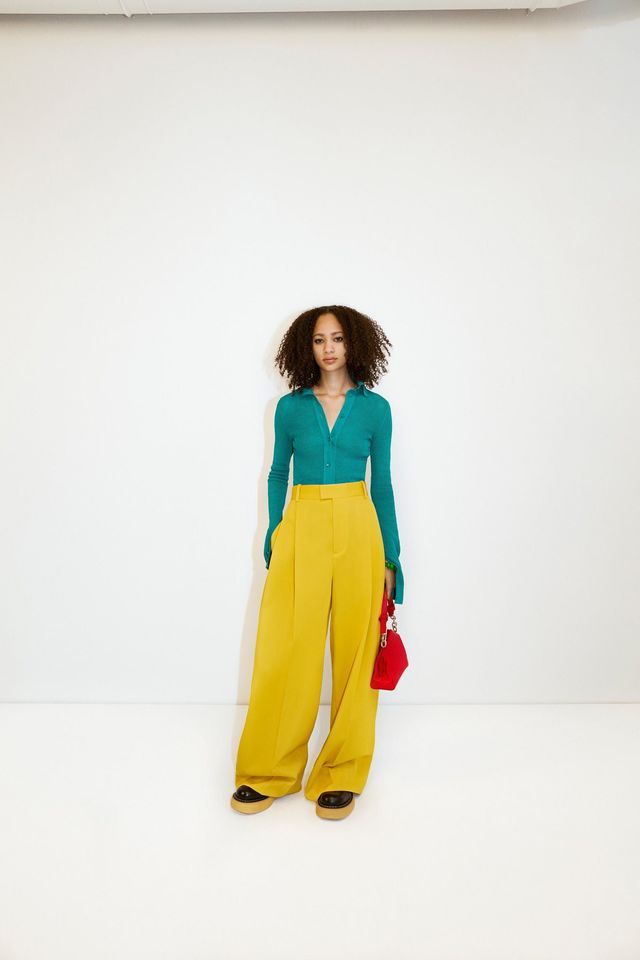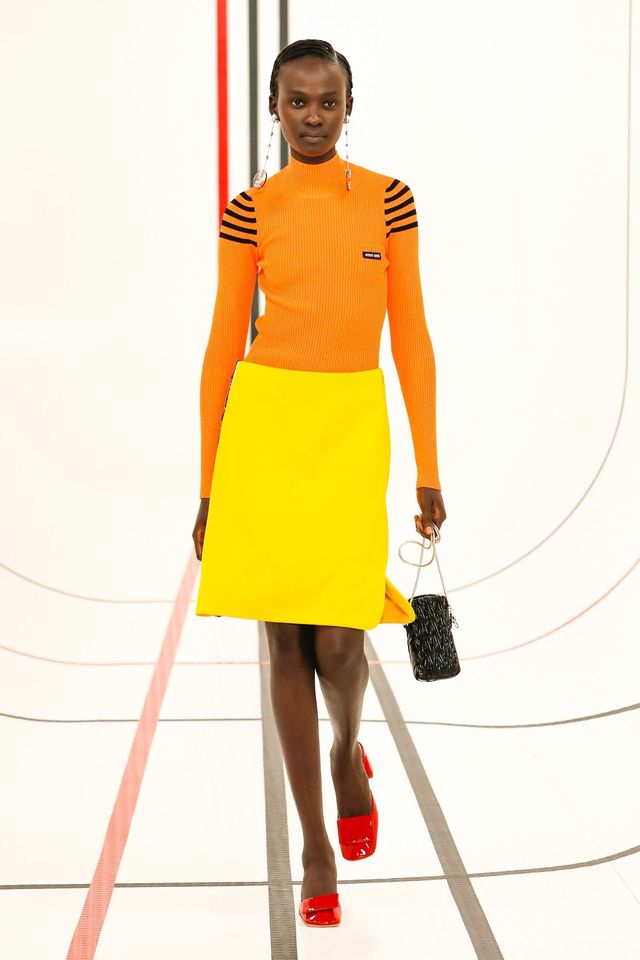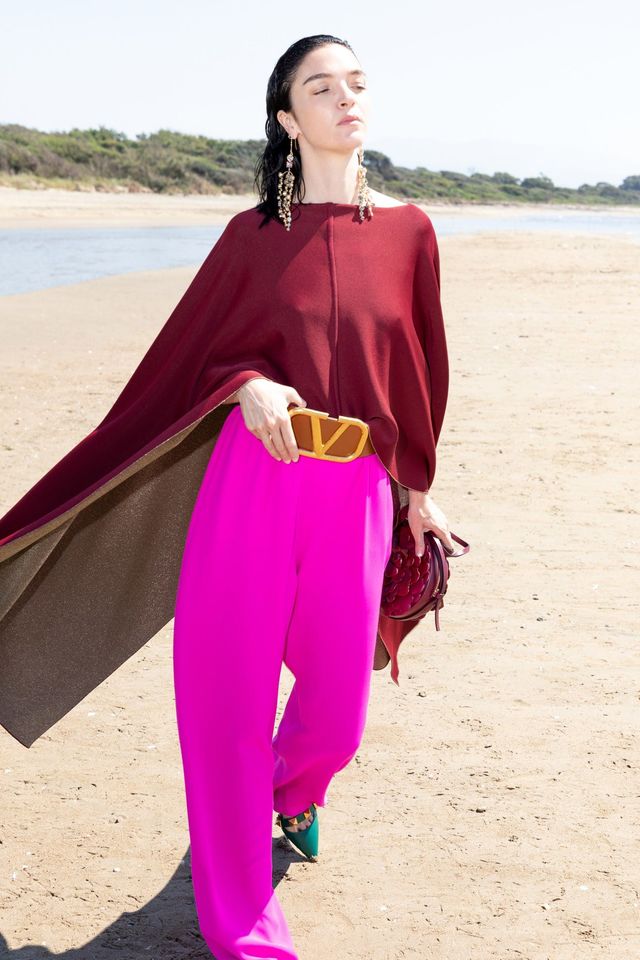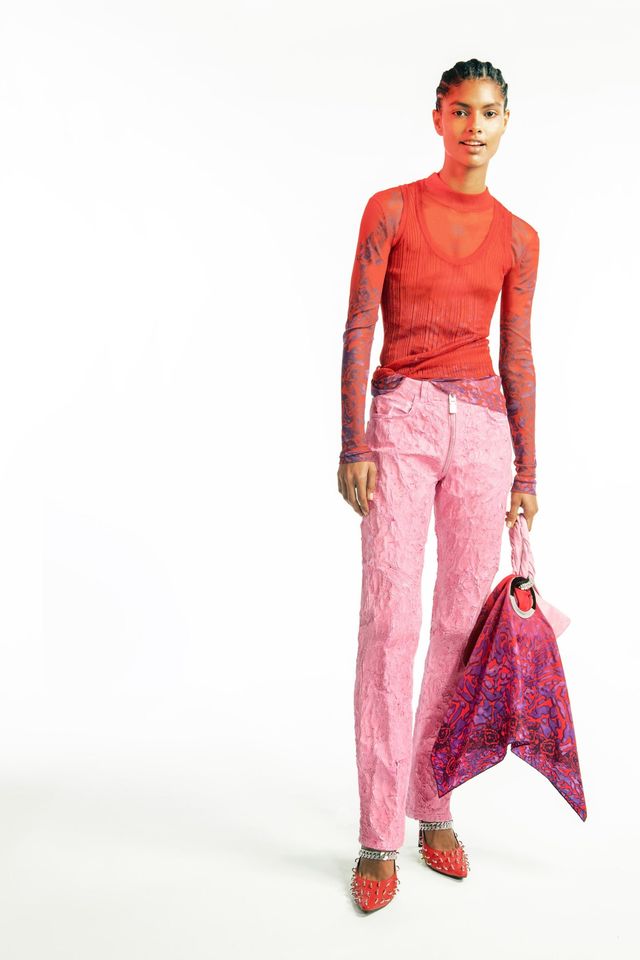 Burrows was born in September 1943 in Newark, New Jersey to parents Gerald Burrows and Octavia Pennington. Both his parents were sample makers for the Hattie Carnegie label in the Garment District of New York City, so fashion made an early debut in the designer's life. In fact, Burrows made his first pair of pants out of a leather trench coat that belonged to his grandmother when he was still just a child. During high school, he formally learned how to sew and make clothes from his grandmother, Beatrice Simmons. It was at this early age and under her tutelage that he developed his characteristic lettuce edging and visible stitch lines aptly dubbed the "zigzag stitch." Burrows himself has referred to the playful detail as the "blood that runs through the anatomy of his clothing." His sartorial talents were further cultivated at the Philadelphia Museum College of Art in Pennsylvania for the brief period he attended, but his design identity truly took shape after he moved to New York City in 1962 to attend The Fashion Institute of Technology.

The disco club-obsessed scene of 1960s Manhattan is written all over and throughout Burrows' clothing. His love affair with thin jersey knits and mesh reflect a time when clubs were open, packed, and partying all night. You will locate no lining, buttons, or any real structural elements at all in a Burrows evening dress, because that's what was conducive to the lifestyle of his clientele (and the designer himself) at the time. The freedom to move, dance, and sweat comfortably were prime considerations of any young fashion consumer headed to party under the palms at Le Jardin in the '60s, and Burrows had the freshest take for them. The designer believes "clothes should be fun and easy to move in. They are like clothes for adults to play with."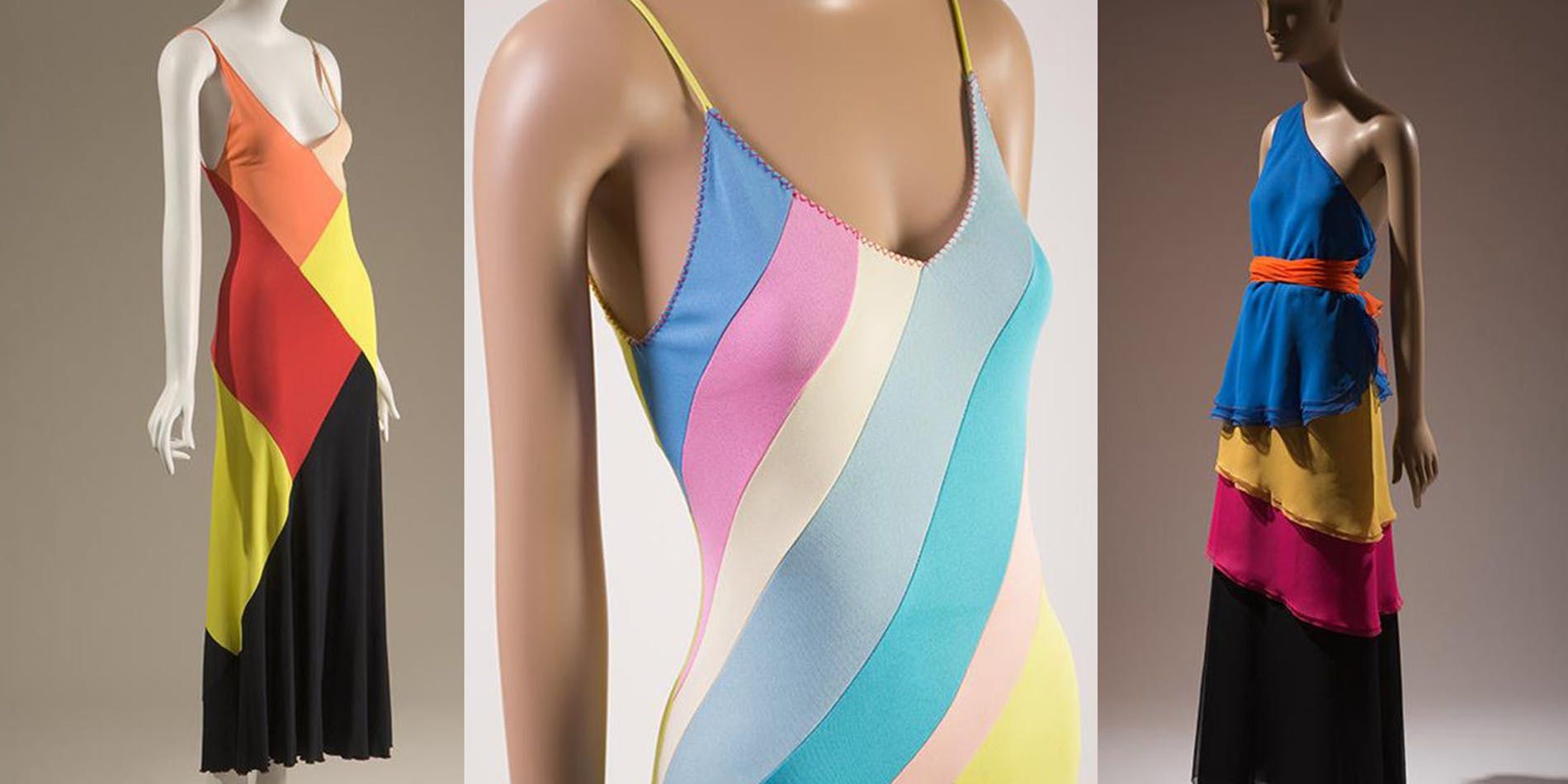 Stephen Burrows evening dresses 1973 Rayon, New York: The Museum at FIT.

After graduating from FIT, he was hired as a designer for Weber Originals, but left Weber in 1967 to co-found O Boutique in New York City. Unfortunately the venture only lasted for two years, as he and his colleagues faced the realities of being first-time business owners. The following year, he and Roz Rubenstein launched a ready-to-wear collection for the upscale department store Bonwit Teller and by 1970, Geraldine Stutz, president of Henri Bendel, had taken Burrows under her wing. Stuz provided him with a space to work and that summer opened Stephen Burrows World on the third floor of the Bendel Studio. His bright non finito jersey knits, nail-studded leather, and undulating lettuce hems captured the vibrant disco vibe of the '70s, making the store an instant hit.

Star-studded clientele soon flocked to Stephen Burrows World. Entertainment icons like Diana Ross, Barbara Streisand, and Cher were among Burrows' most frequent customers. However, his most famous celebrity outfitting would have to be Farah Fawcett's 1978 gold chainmail Oscar dress. More recently, Michelle Obama appeared in a matching Stephen Burrows yellow suit jacket and slacks set.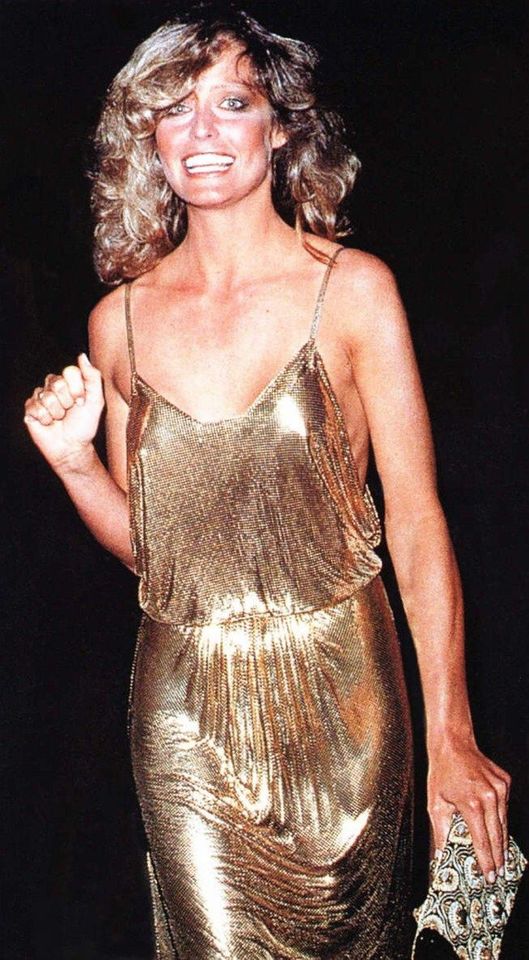 Actress Farah Fawcett in a Stephen Burrows gold chainmail dress for the 1978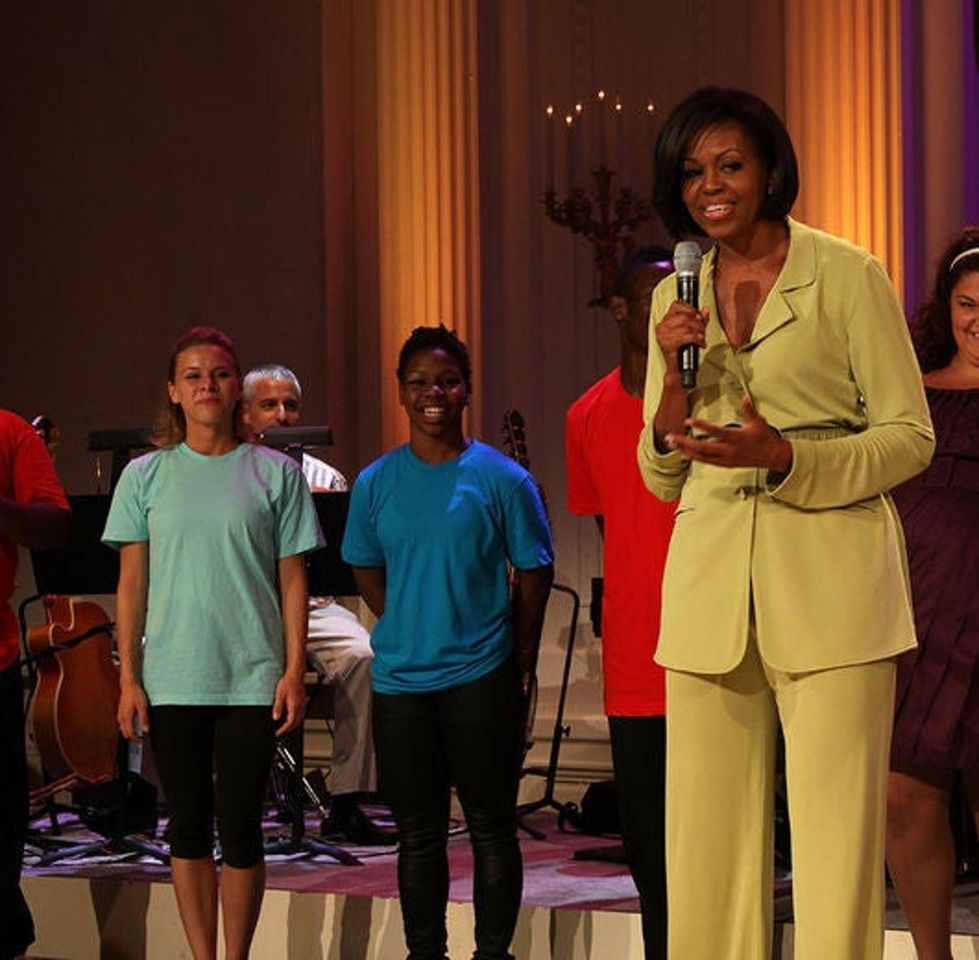 Michelle Obama in a yellow Stephen Burrows suit in 2010.

With so much success through the end of the '60s and into the start of the '70s, it should be unsurprising that Burrows was selected in 1973 to show his work at the Palace of Versailles outside Paris, France. But to many it was a shock, because of Burrows' race. Some were critical of a Black designer being included in the famous Battle of Versailles runway event, which spotlighted the premiere American high fashion on the international stage. Today, we can and should look back on Burrows' legendary runway presentation as a monumental step forward in the liberation of Black designers and global recognition of American fashion as a whole. Of the five U.S. creators chosen to attend, the other four being Roy Halston, Oscar De La Renta, Anne Klein, and Bill Blass, Burrows made the strongest impression. French competitor and sensation Yves Saint Laurent even praised the Black American designer for his vivacious flowing gowns above all others and his 10 Black models, including Bethann Hardison, Billie Blair, Norma Jean Darden, and Pat Cleveland, for their captivating way of walking, twirling, and dramatizing down the French runway.

It was on the runways of Versailles that Burrows became the first acclaimed African American designer to gain international fame. Shortly thereafter he also became the first African American to win the Coty Award, the highest honor in American fashion at the time (since replaced by CFDA awards). In 1974 he won the Coty Award a second time, a third time in 1977, and was awarded both the Council of Fashion Designers of American Fashion Critics Award and the Knitted Association's Crystal Ball Award in 1975.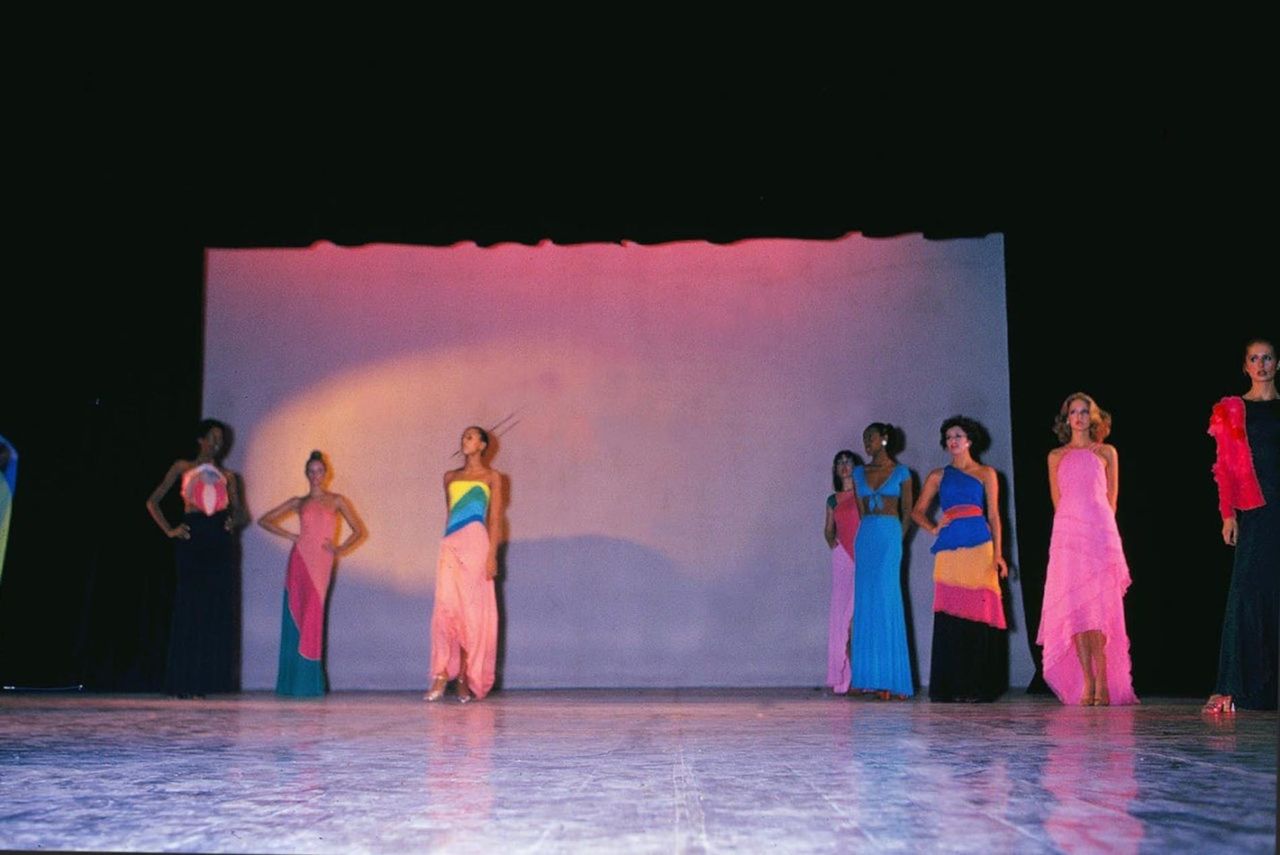 Burrows' collection at the Battle of Versailles.

The fact that Burrows' design legacy is not held in as high regard as other Battle of Versailles participants is reflective of the sad, discriminatory realities he faced as a Black creator in the 20th century. Burrows was the clear winner of the infamous Battle, but business acumen, reliable investors, and fair payment is crucial in creating a fiscally sustainable maison. "I had so many things stolen, and all of my friends used to come to the studio to borrow my clothes," the designer said to the The New York Times in 2013. This was the same year that the retrospective Stephen Burrows: When Fashion Danced, was exhibited at The Museum of The City of New York, and that he tried to revive his label, but to little ends due to a lack of funding and the death of his business partner, John Robert Miller.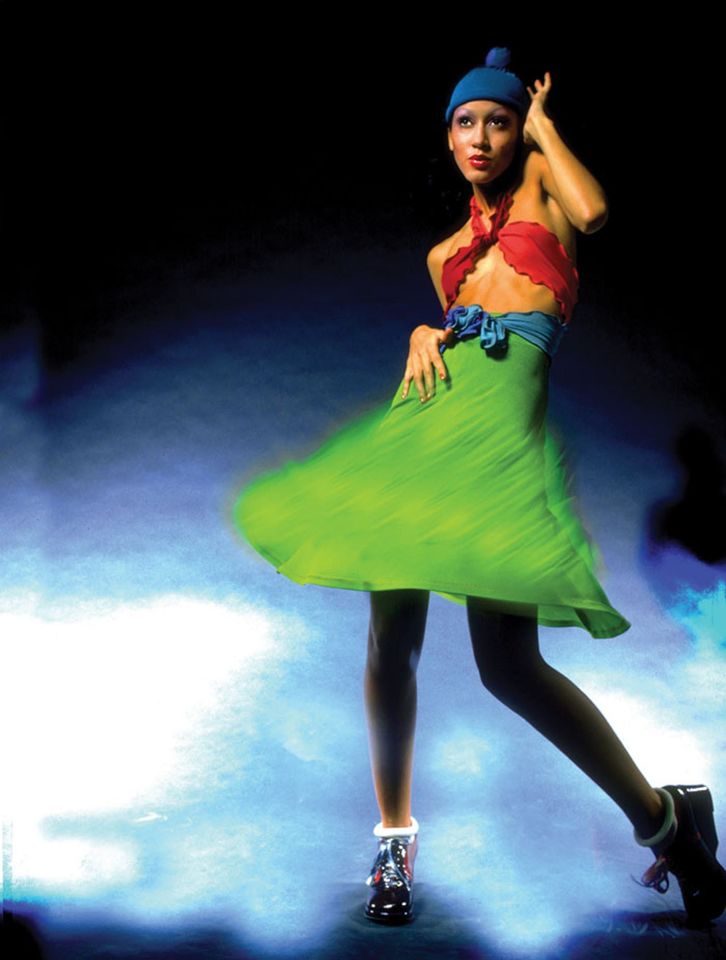 Pat Cleveland wearing Stephen Burrows.

Burrows failure to relaunch his namesake house is ultimately our loss as a fashion industry and lovers of the craft. And sadly Mr. Burrows is far from the only Black American creator to be lost to business distress. While he was in college, the largely forgotten couturier Ann Lowe was dressing Jackie Kennedy, the Rockafellers, and DuPonts, but like Burrows struggled to manage his business properly in the socio-political climate of the time.

We are seeing changes to this tragic trend with the rise of Black CEOs and business savvy creators like Virgil Abloh, Telfar Clemens, LaQuan Smith, Christopher John Rogers, Aurora James, Kerby Jean-Raymond, and more. Jean-Raymond's Pyer Moss in particular is a great example of a community oriented, hugely successful brand that offers sartorial references to Burrows' color blocking, fluid lines, visible stitch work, and exploration of athletic material. While many brands across runways and the globe are revamping Burrows' bold color blocking aesthetic, before investing that electric blue Raf Simons Spring/Summer 2021 turtleneck or pink and clementine Roksanda Spring/Summer 2021 puff sleeve dress, look first to a brand like Pyer Moss and remember the origins of the trend.