Historical evidence surely suggests it: Hailey Bieber in Alexander Wang at the 2019 Met gala, Hilary Swank in Guy Laroche at the 2005 Oscars, even Donyale Luna's apple green Rudi Gernreich in 1968's Skidoo, while worn indoors, is for a woman flaunting it. Going backless requires a partner-someone to observe the surprising gesture of a total spine reveal.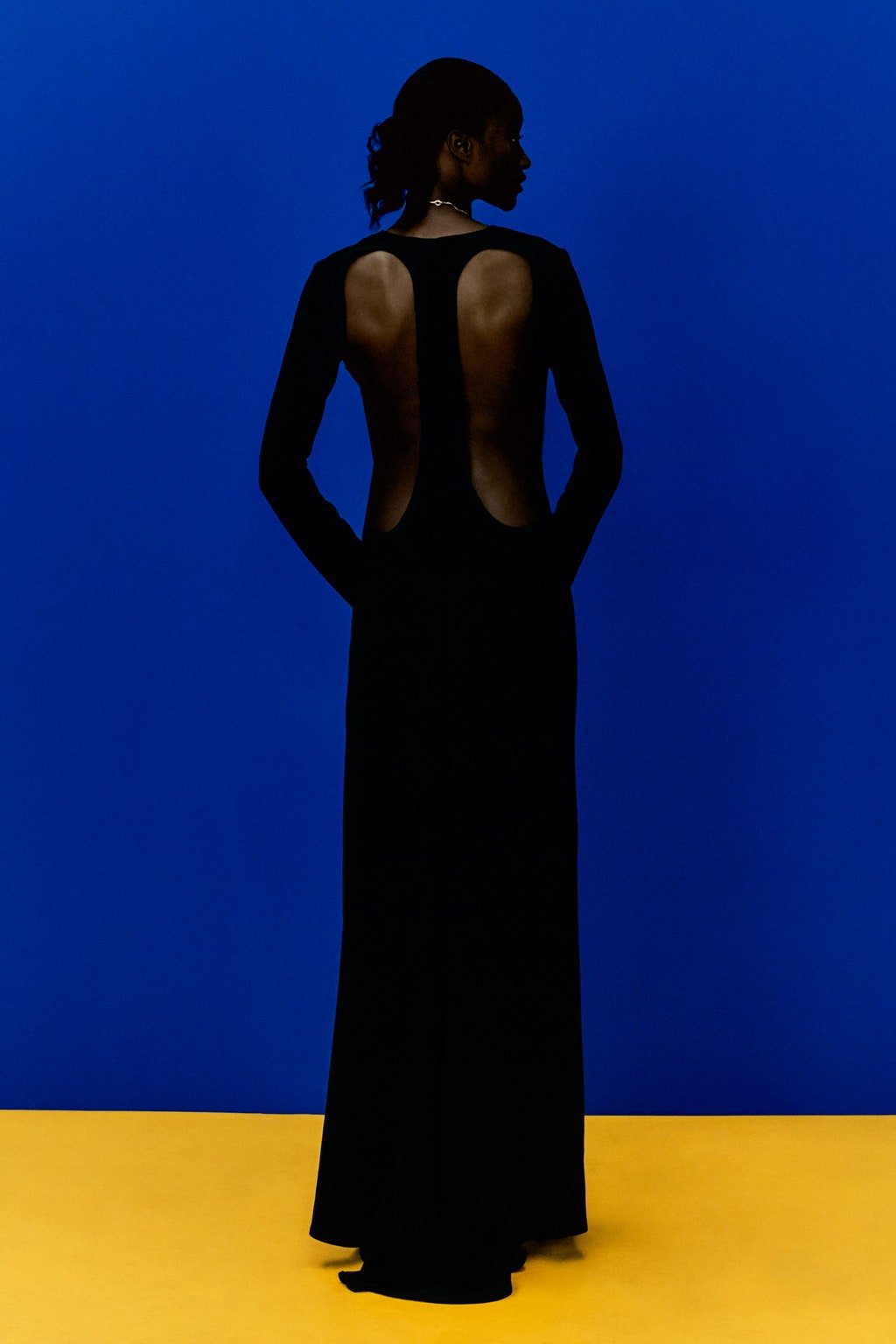 Maximilian spring 2021 Photo: Courtesy of Fashion East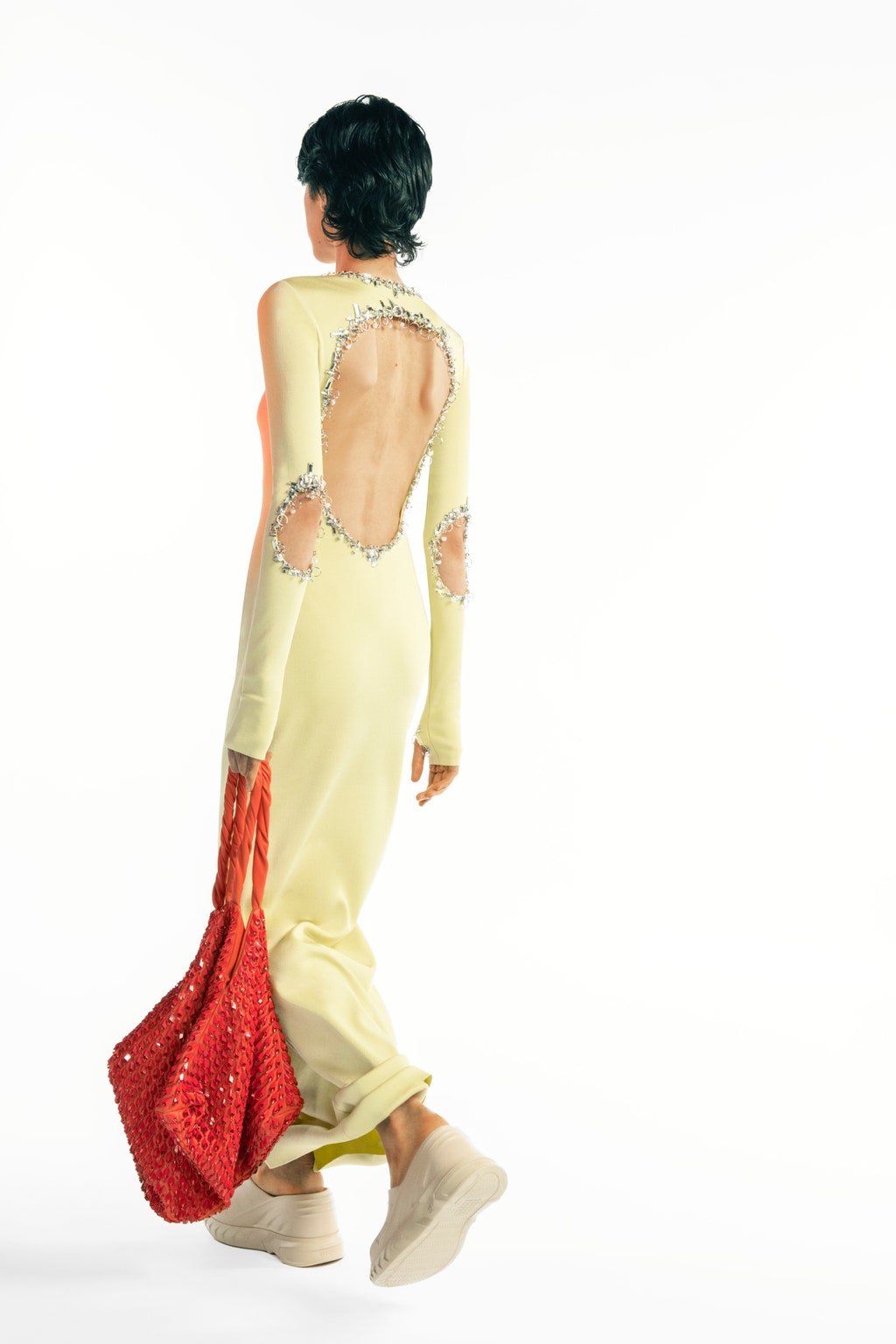 Givenchy spring 2021 Photo: Courtesy of Givenchy

It surely comes as a surprise, then, that amid a year of staying home, staying alone, and staying in sweats, some of fashion's most influential and buzzed-about designers slashed away the backs of their spring 2021 garments. For whom, exactly, we wondered?




Alexander McQueen spring 2020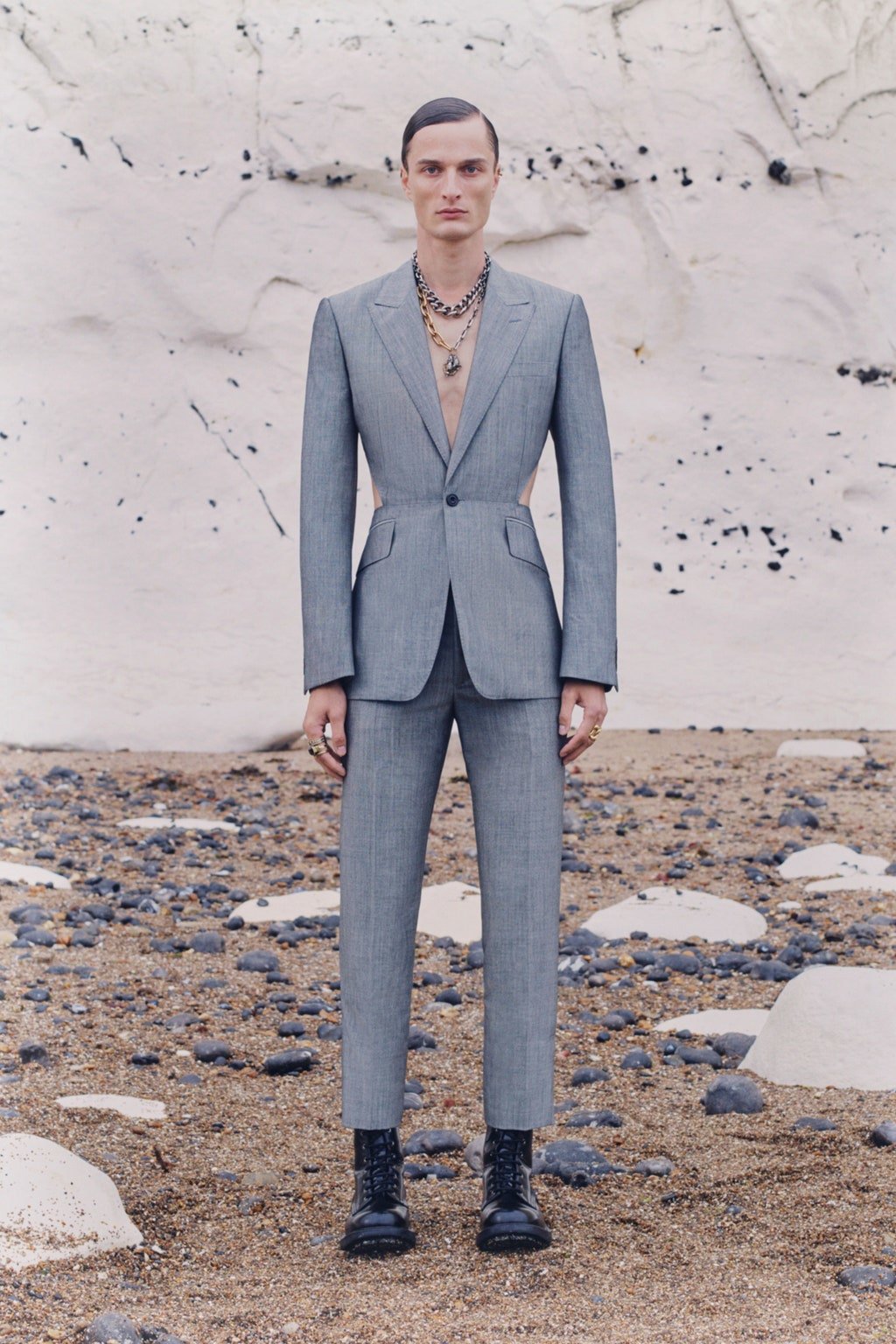 It might not look it, but this Alexander McQueen spring 2021 menswear suit features a triangular cutout across the back. Photo: Courtesy of Alexander McQueen

But the more we've stayed at home and watched fashion rules melt away, the more spine-showing dresses started to feel like exactly the type of business-in-the-front, party-in-the-back hybrid garment that sums up 2020. A little provocative. A bit nonsensical. Funny and extravagant at once. In stretchy jersey à la Givenchy or in knits as at Christopher John Rogers, a backless dress offers a clever twist on comfort clothing, modest enough for a Zoom call but also daring enough to add a small thrill to these mundane days.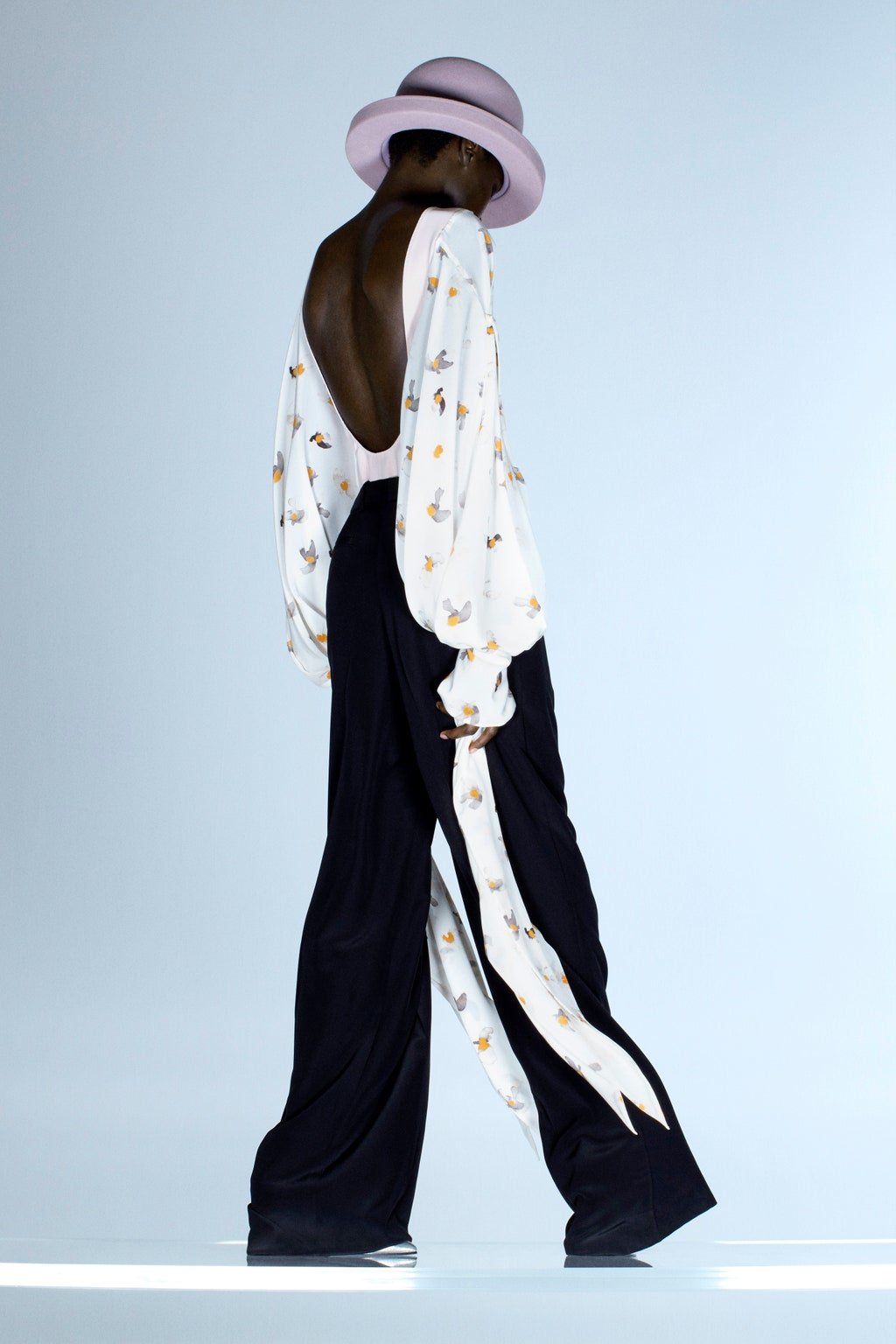 A scoop-back top at Nina Ricci spring 2021 is Zoom-ready from the front, party-ready from the back. Photo: Courtesy of Nina Ricci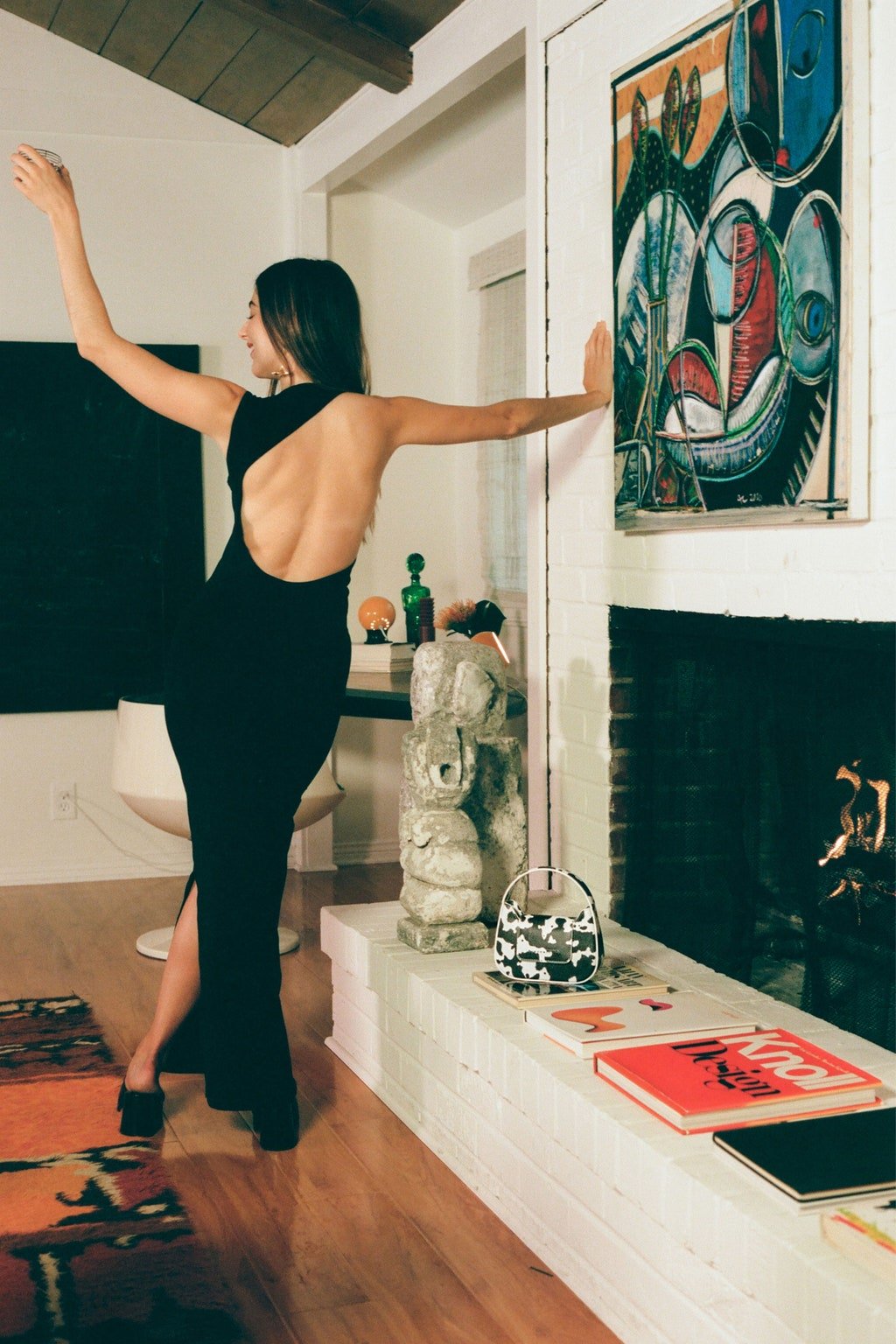 Simon Miller offers a knit option for spring 2021 lounging Photo: Courtesy of Simon Miller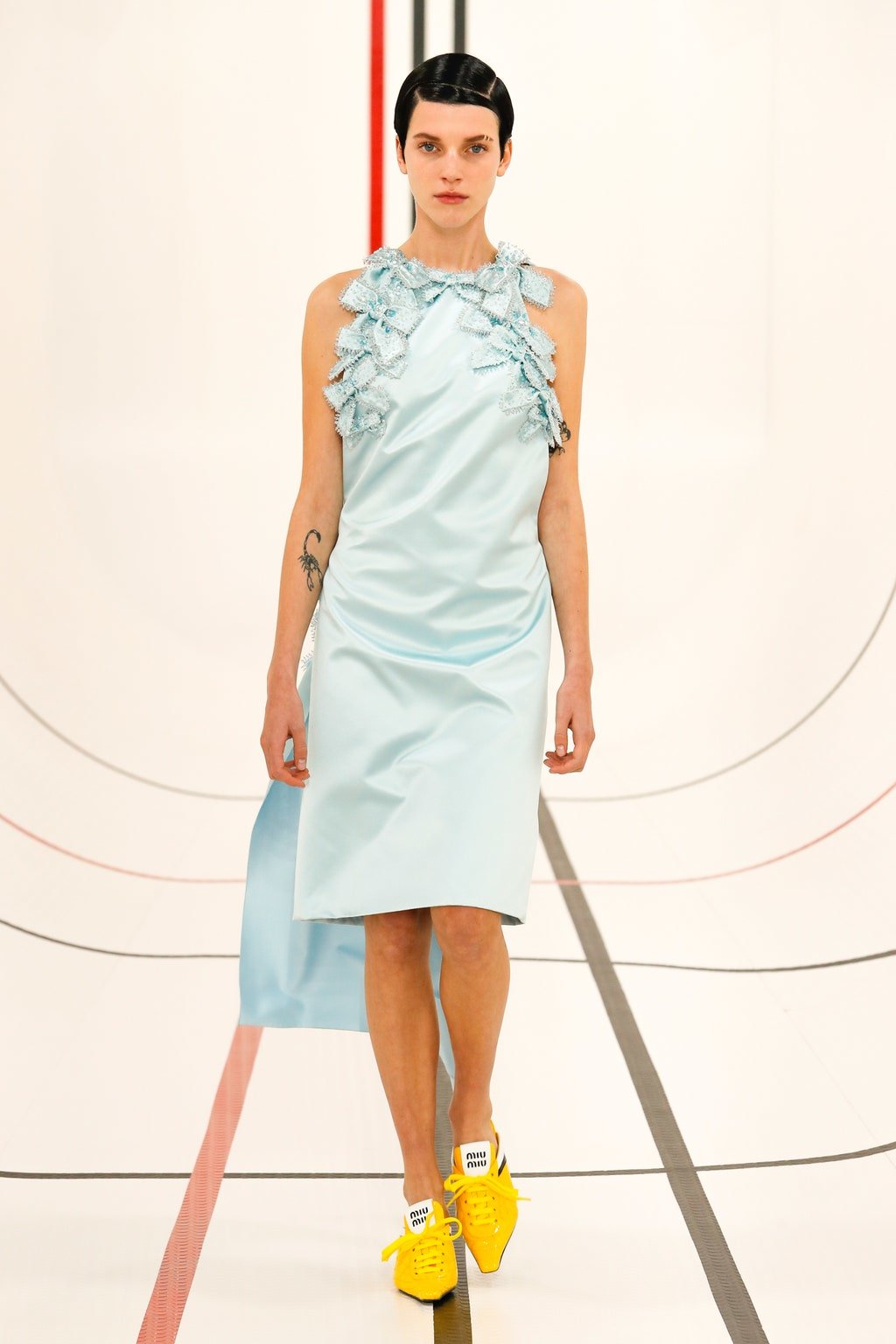 Miu Miu spring 2021's icy dress is almost entirely backless-the ultimate party frock. Photo: Courtesy of Miu Miu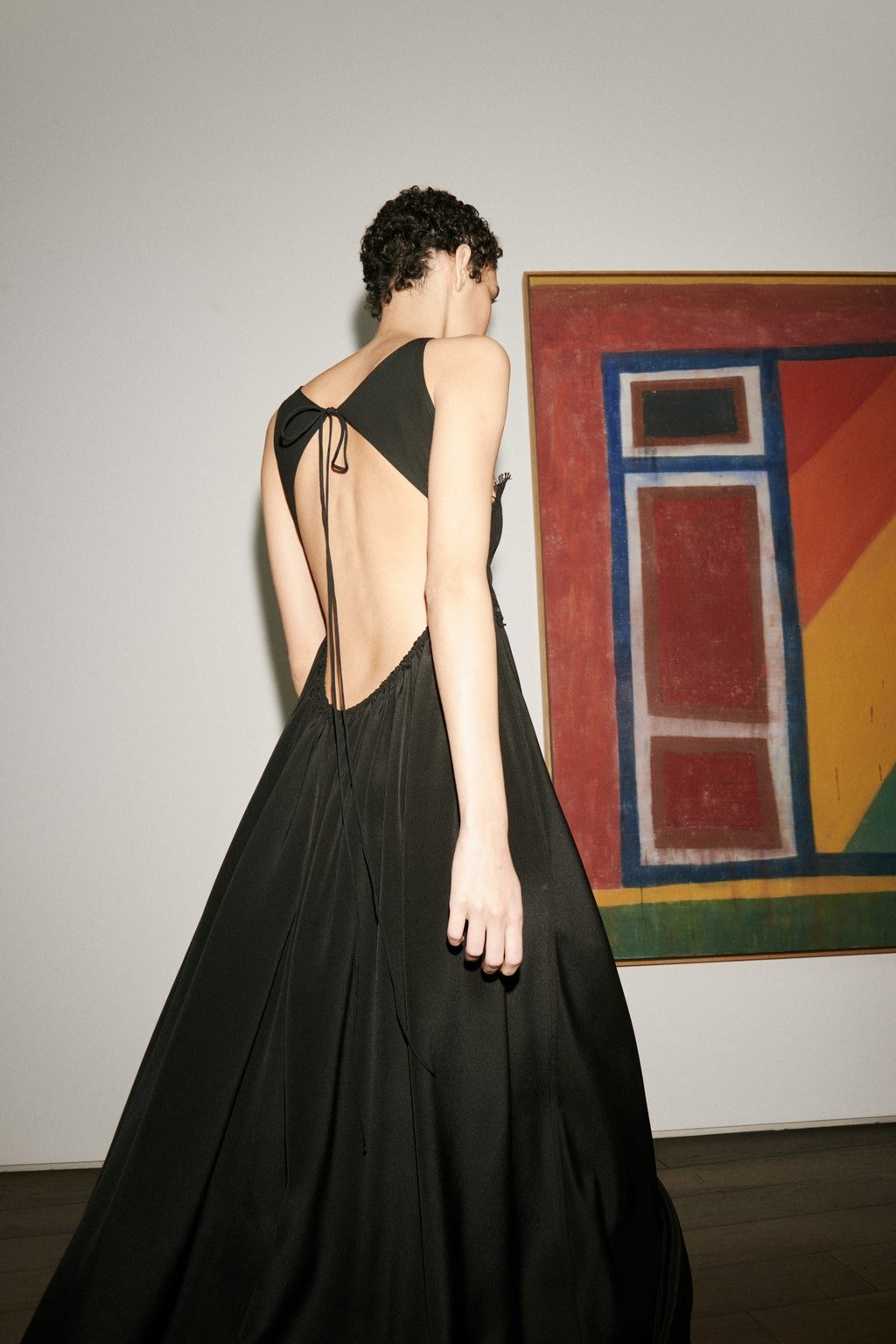 Victoria Beckham's spring 2021 tie-back dress adds volume to the look Photo: Andew Vowles / Courtesy of Victoria Beckham

Beyond Zoom dressing, there are also plenty of elegant options that will make you yearn to be seen in 360 degrees. Both Miu Miu and Alexander McQueen menswear-yes, backless suits for men!-offered more traditional evening options that showed off a little spine. That taking it in from all angles idea-dressing beyond the selfie-is something we sort of took for granted in The Before and would be right to appreciate again in 2021 when, hopefully, we can meet up and revel in the round.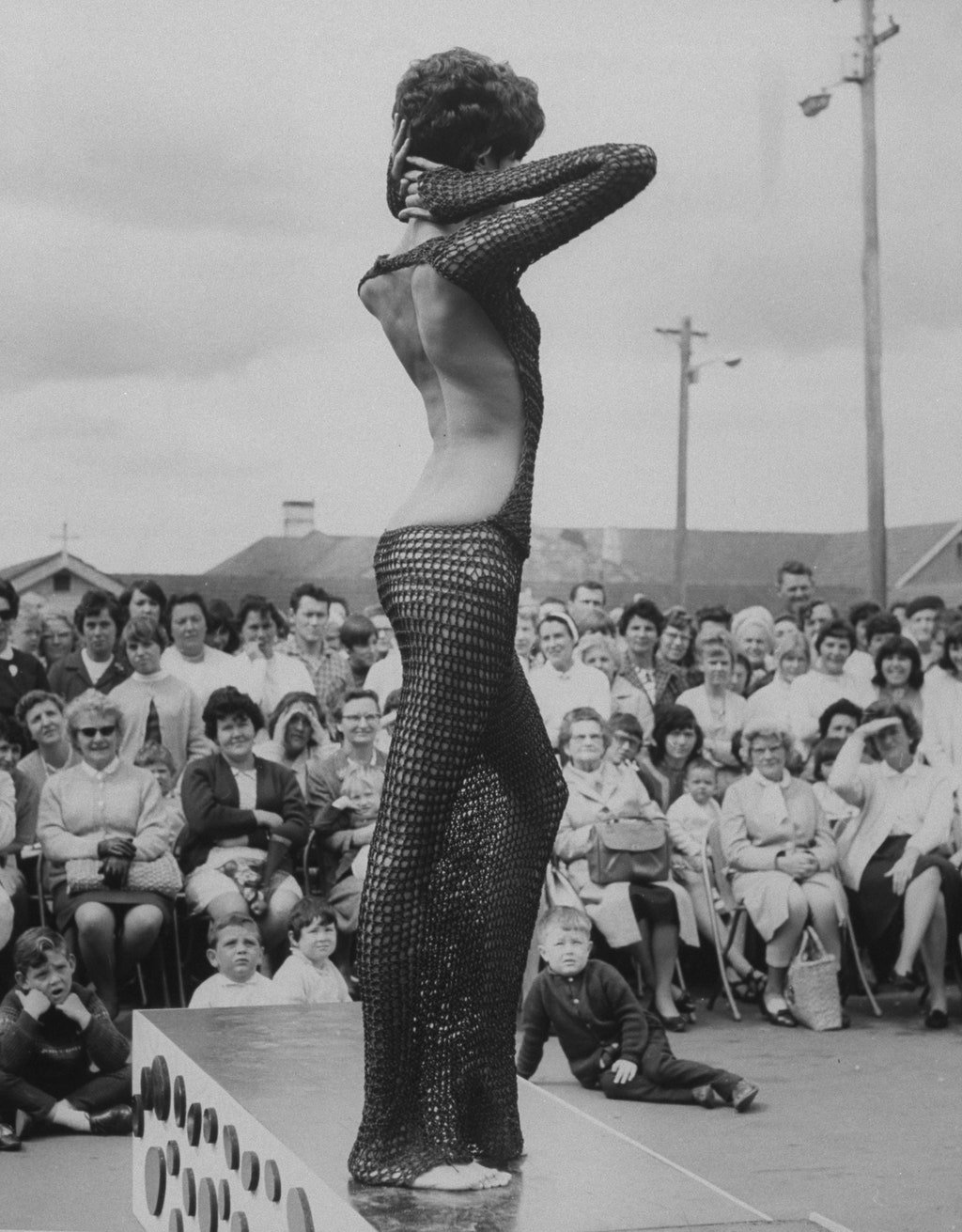 Donyale Luna modeling a backless dress in 1967 Photo: Getty Images

Until then, if there's one crucial takeaway from a year indoors, it's that we have all been forced to become a little more comfortable in our own skin. A backless dress celebrates that fully, evolving from the body-conscious mesh bodysuits and curve-hugging workoutwear that have defined 2020 into something that steps into the future while also glancing back. As Vogue wrote of the trend in 2006, "Where does the dress end and the person begin?"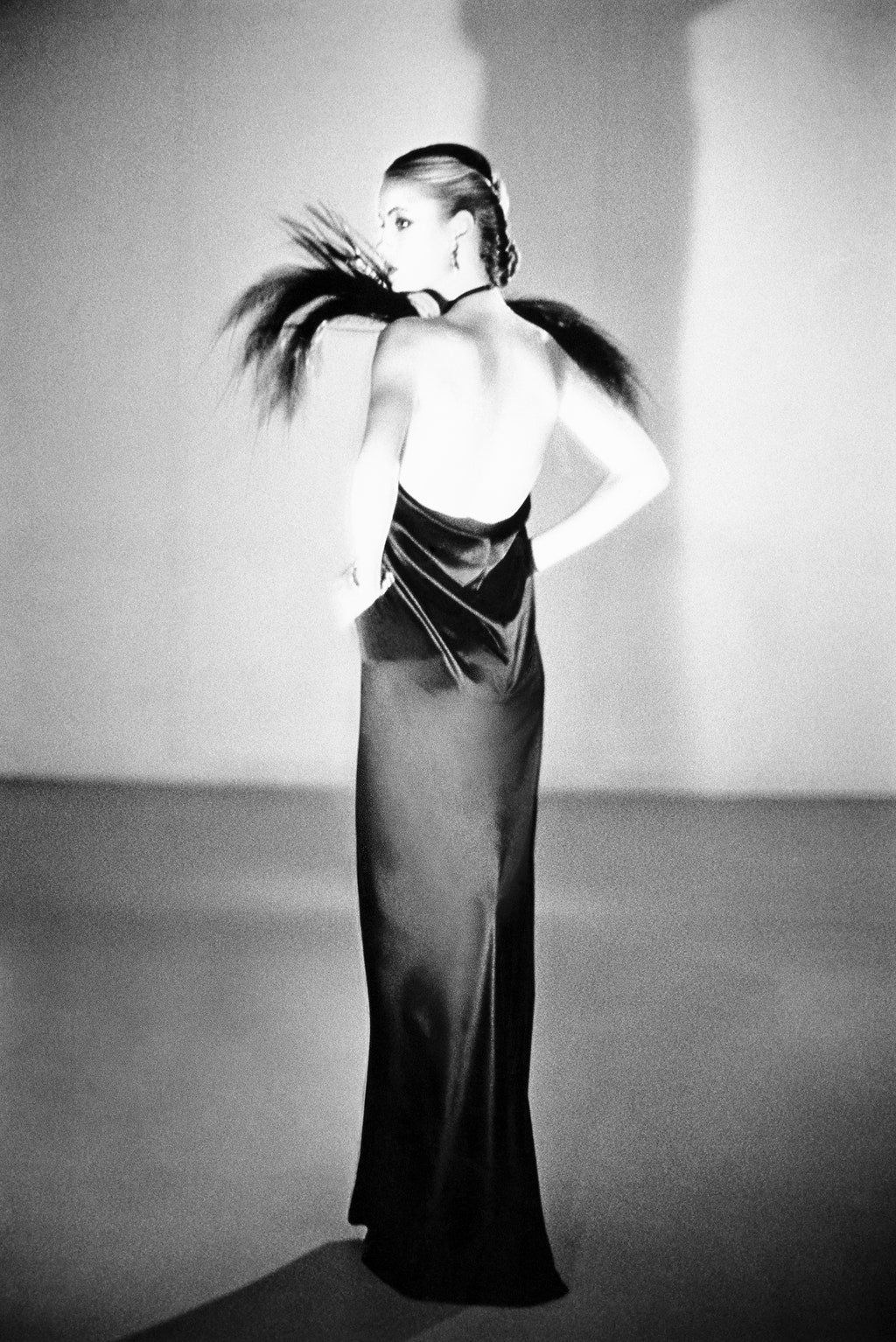 An Yves Saint Laurent dress from 1979Photographed by Arthur Elgort, Vogue, April 1979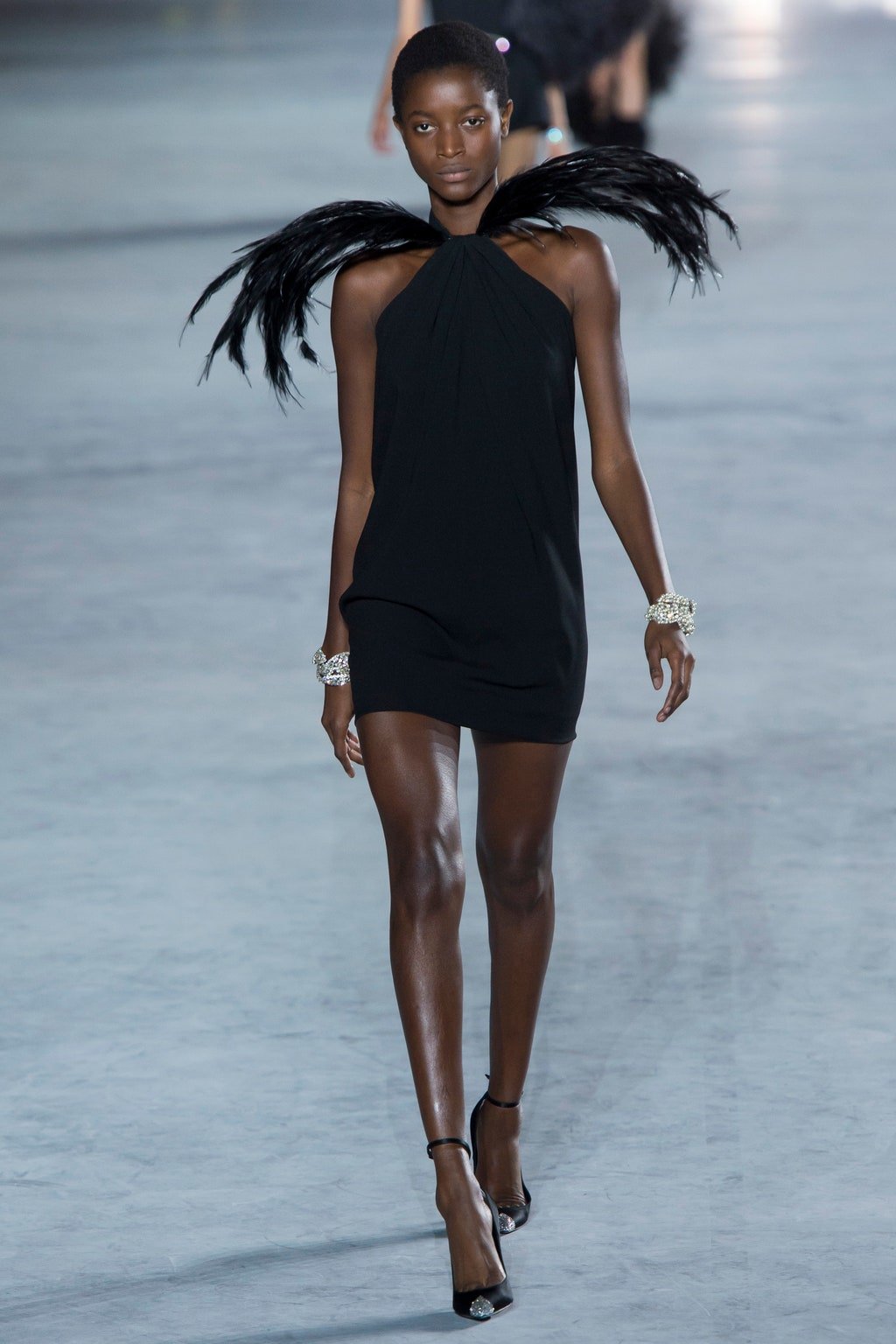 Saint Laurent spring 2018's version of the 1979 original Photo: Kim WestonArnold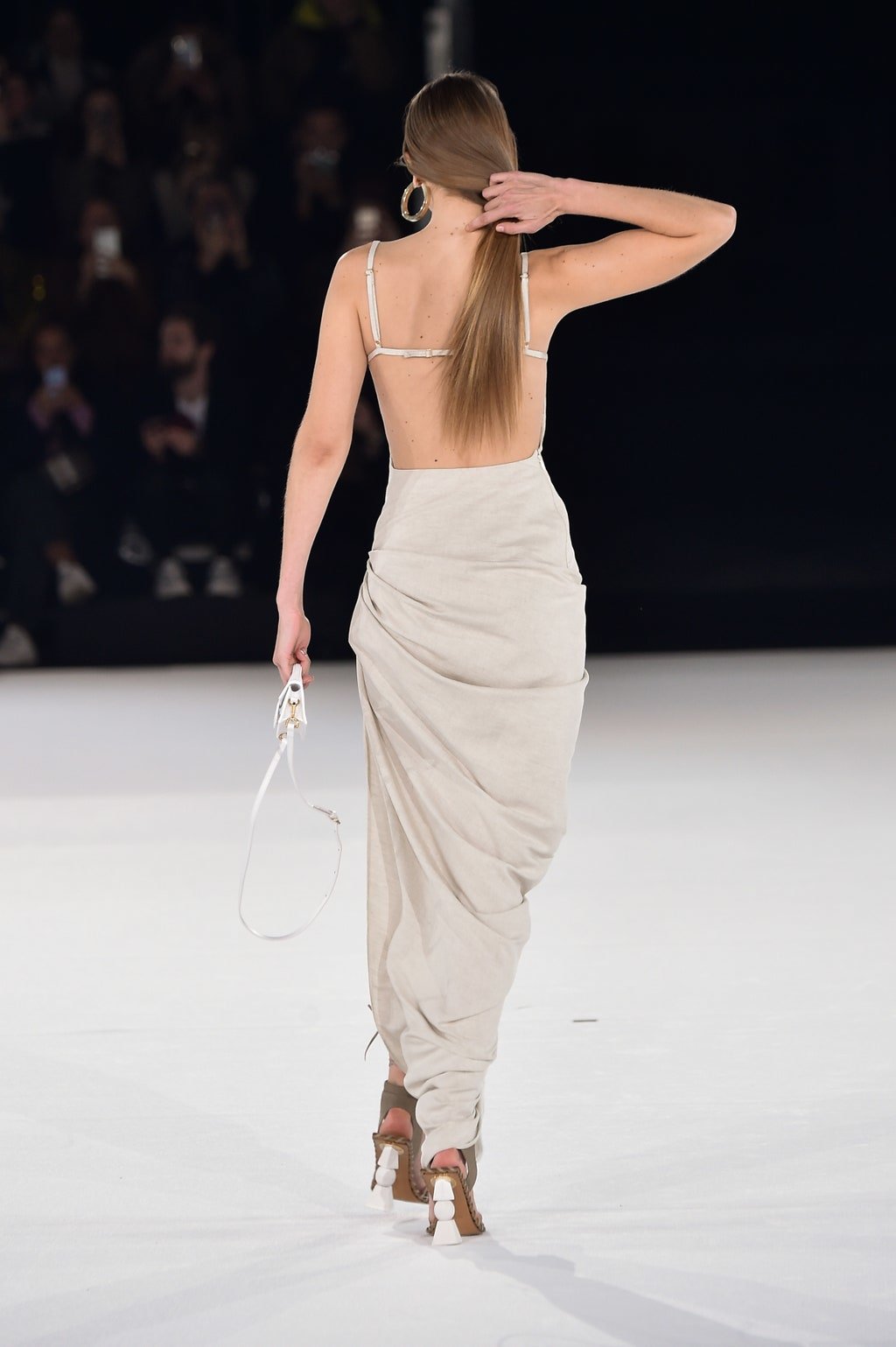 Gigi Hadid's hair flip on Jacquemus's spring 2020 runway is the result of her wanting to show off the dress's backless cut. Peter White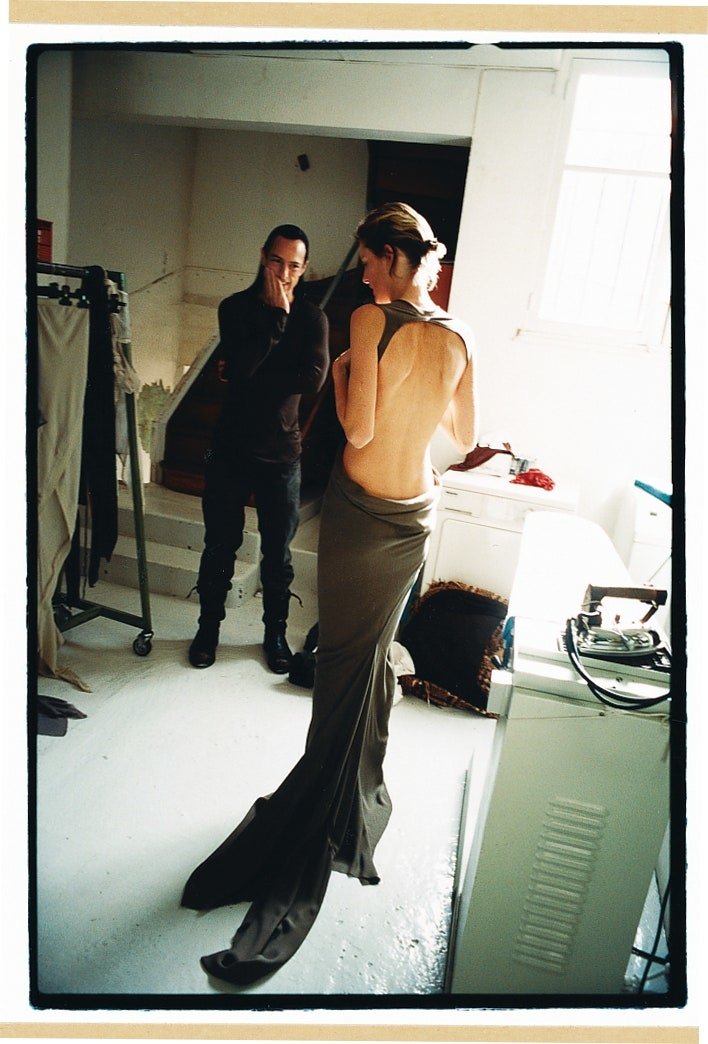 Stella Tennant in Rick OwensPhotographed by Arthur Elgort, Vogue, January 2004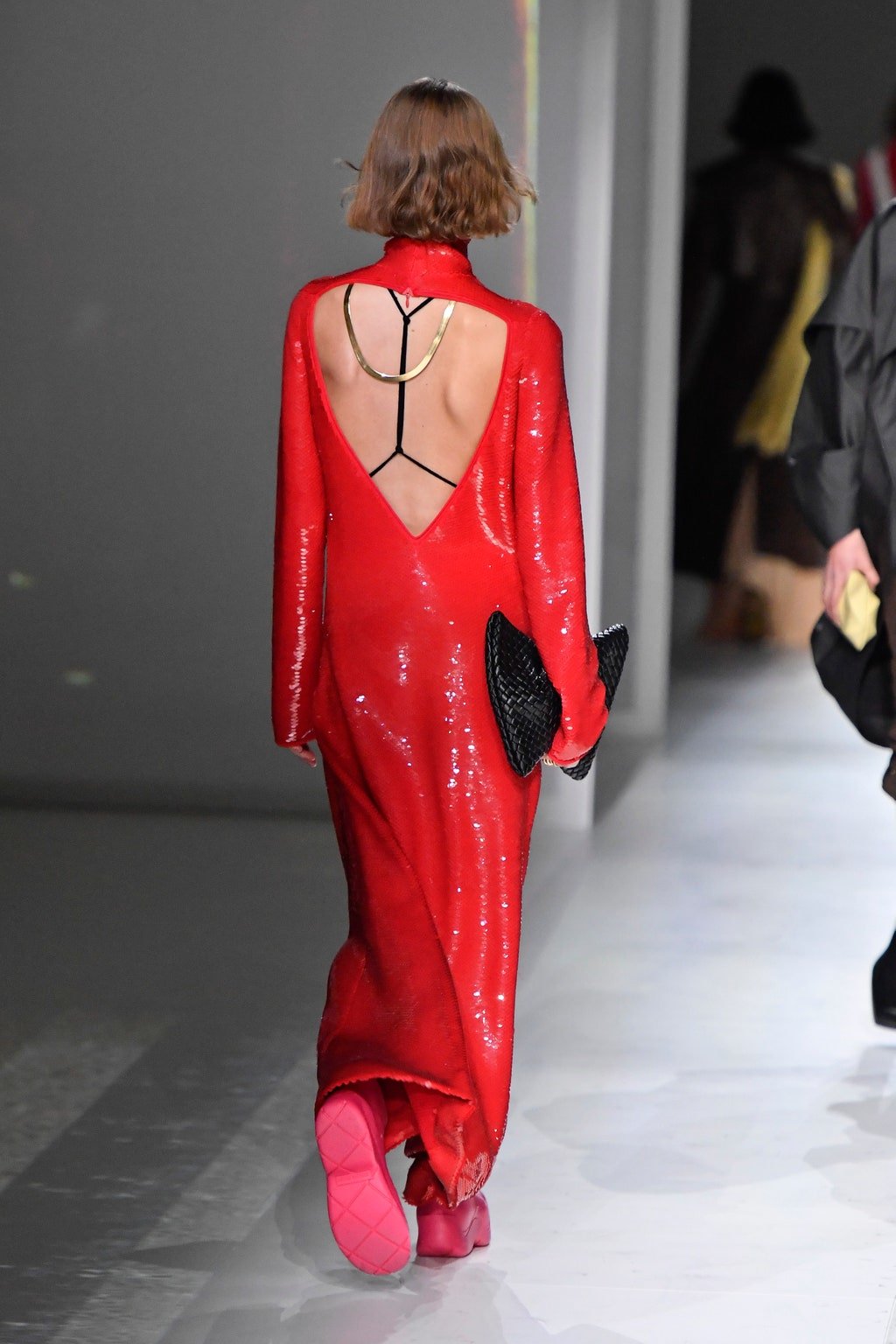 Bottega Veneta spring 2021 Victor VIRGILE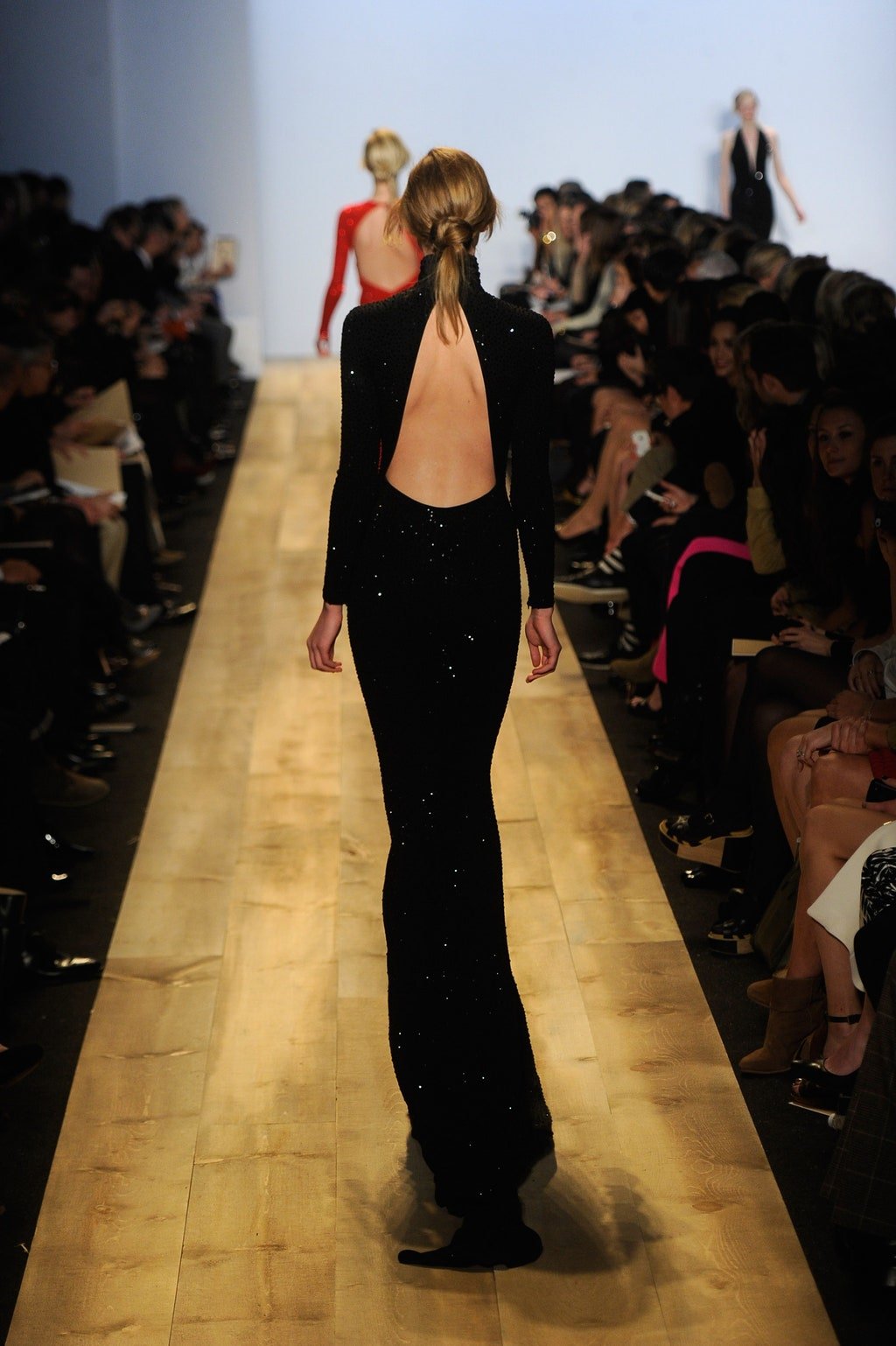 Michael Kors fall 2012 Frazer Harrison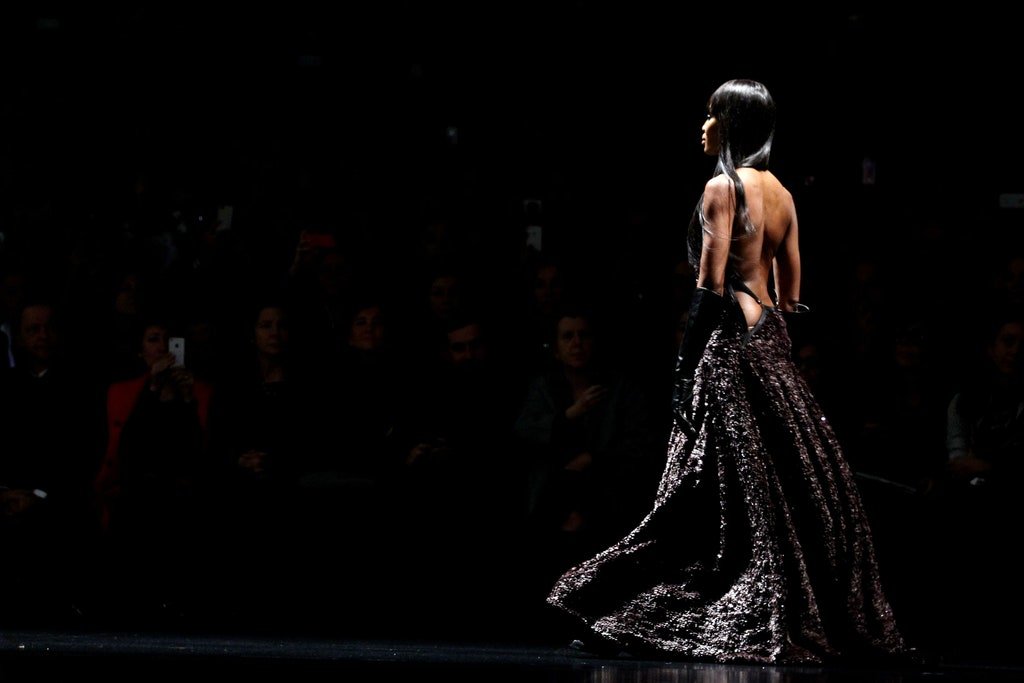 Naomi Campbell walks Roberto Cavalli's fall 2012 show in a backless dress with hip cutouts. Vittorio Zunino Celotto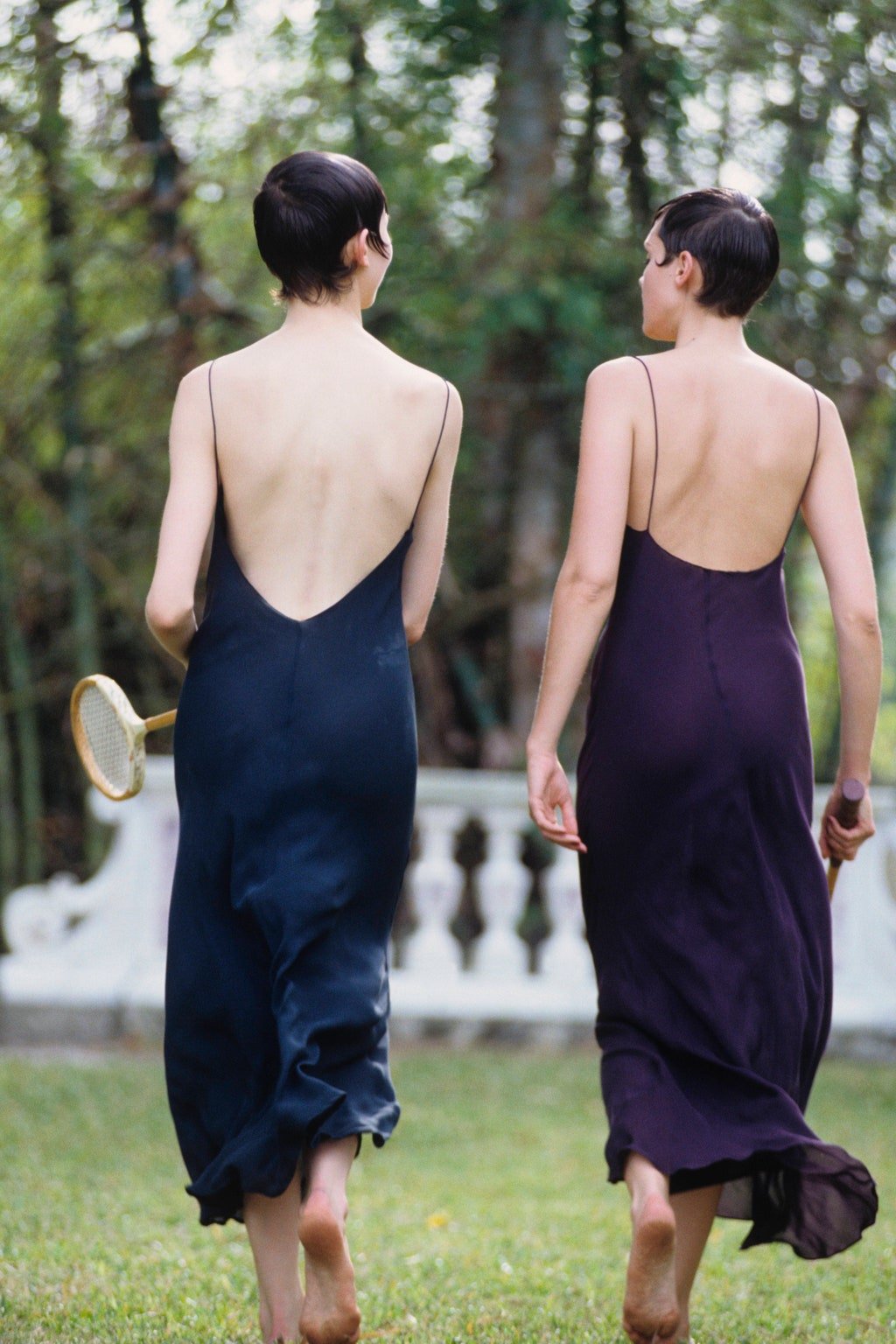 Backless slip dresses by Donna Karan Photographed by Arthur Elgort, Vogue, May 1993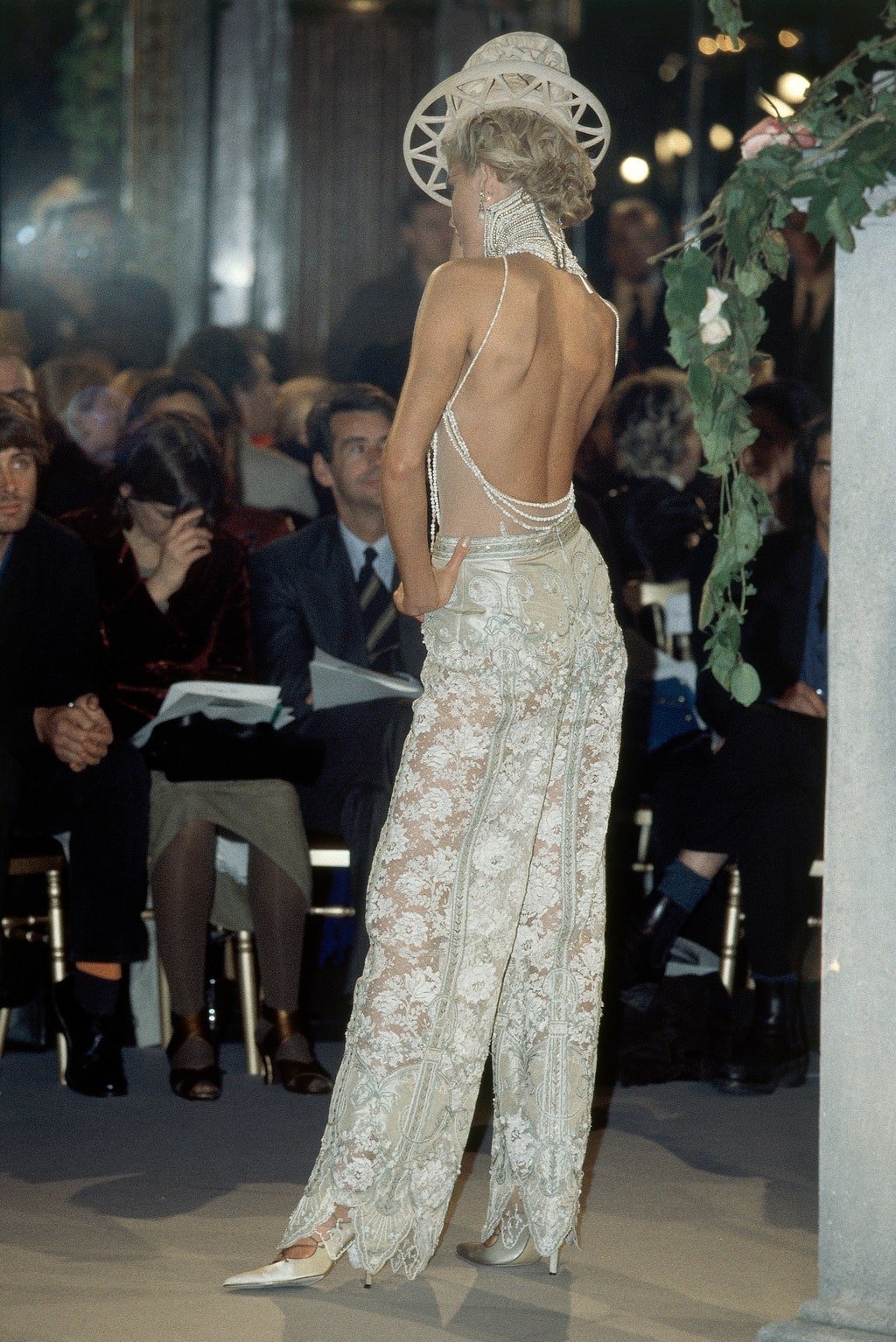 Backless and bias at Christian Dior spring 1997 by John GallianoPhotographed by Guy Marineau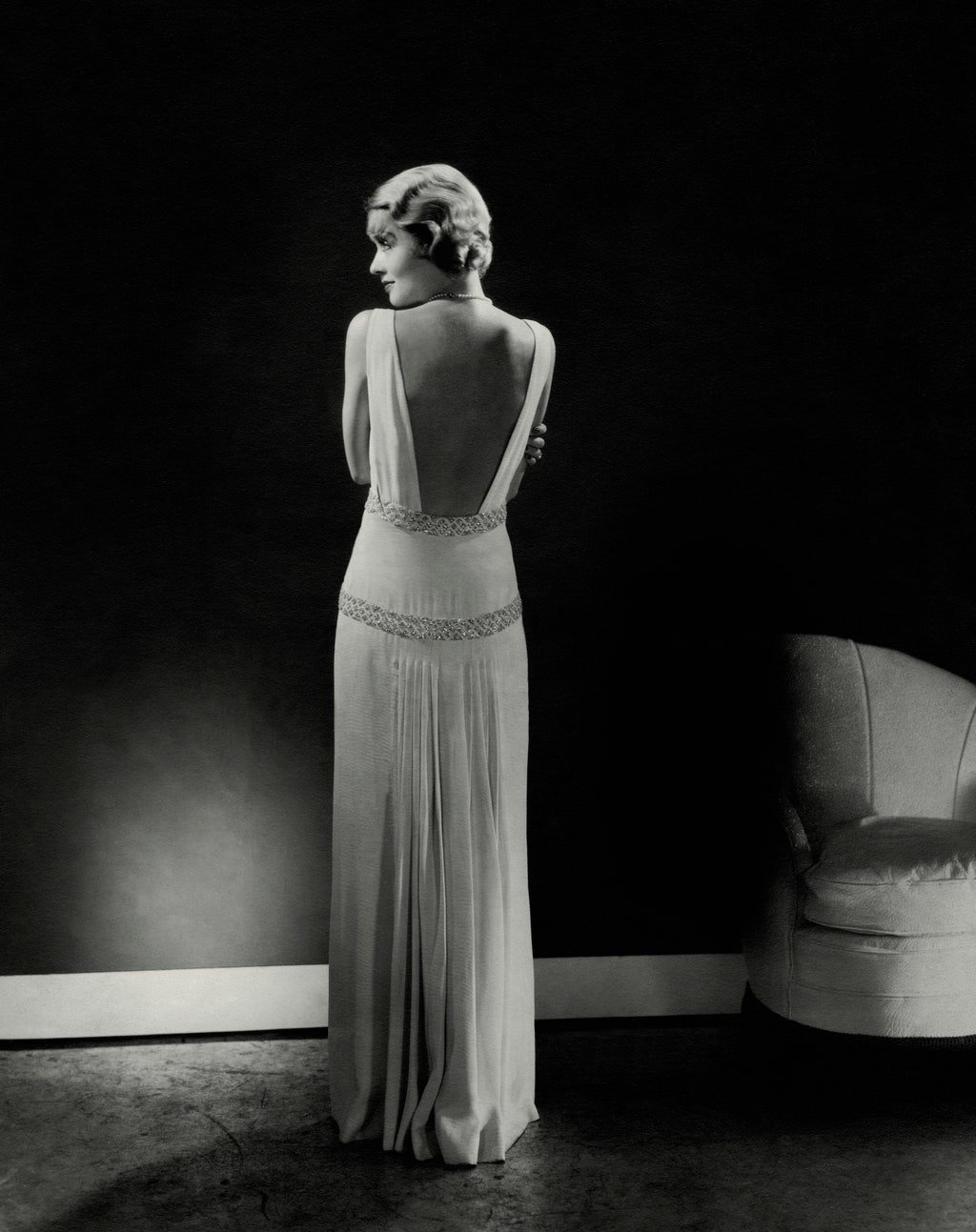 Constance Bennett in a white gown in 1933Photographed by Edward Steichen, Vogue, January 1, 1933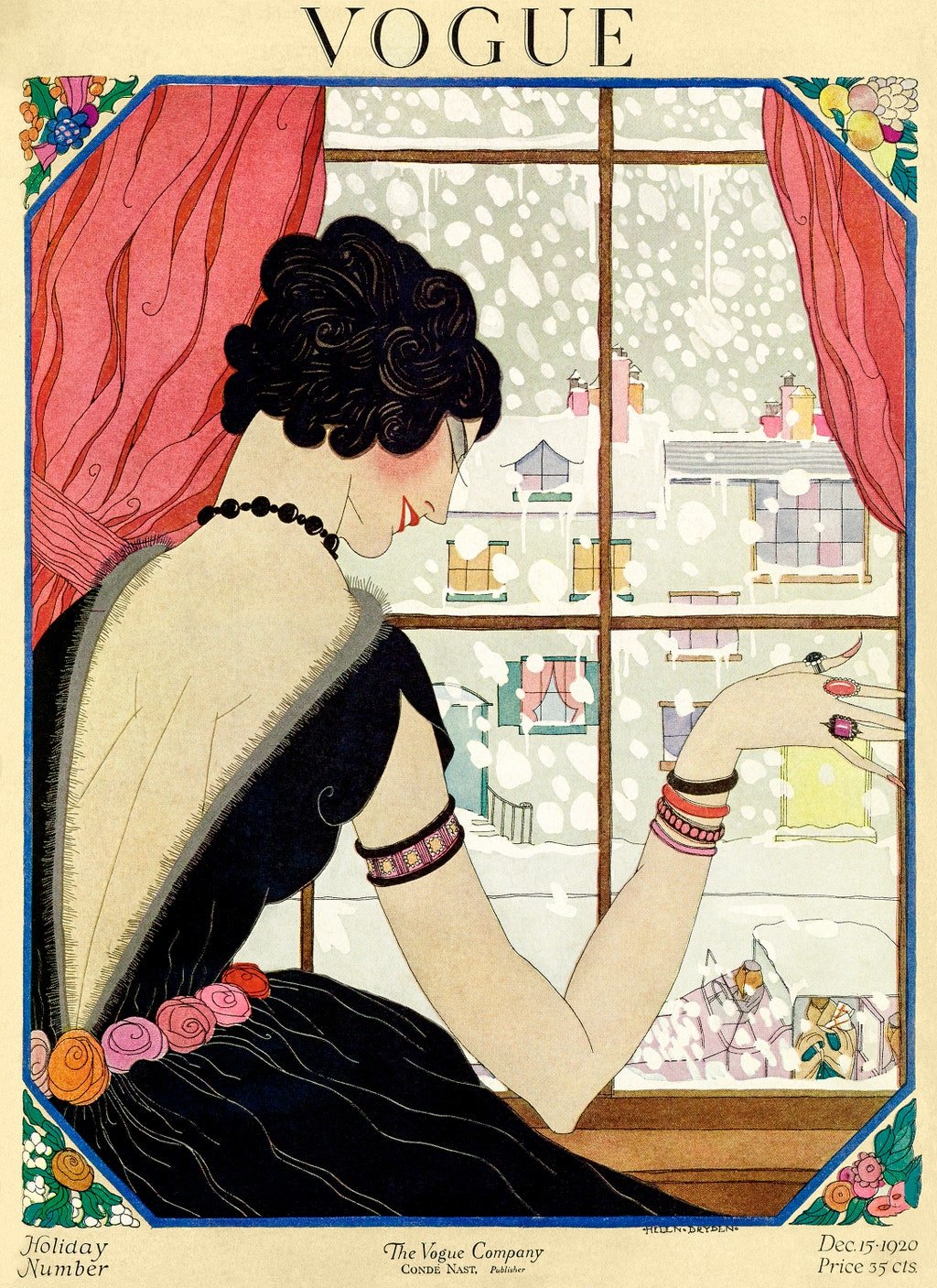 The December 15, 1920, cover of VogueIllustrated by Helen Dryden, Vogue, December 15, 1920