They've become the accessory of the year, but we've rapidly learned that where face masks go, tormented skin is sure to follow.

Because while we've adjusted to life sans handbag but avec face mask, there's been a considerable shift in the moodiness of our skin. Even those with the clearest and most glass-like skin among us have fallen foul of the irritation caused by mask wearing.

Why? The answer is simple: maskne, which is the term given to the army of aggressive and *very* 2020 pimples that have gathered around parts of the face which are occluded by face masks. "We refer to it as acne mechanica, which is caused by masks creating friction on the skin's surface and breaking down the skin's barrier which results in clogged pores and spots," consultant dermatologist and acne specialist Dr Faheem​ Latheef explains.

While the World Health Organisation (WHO) recommends wearing medical face coverings for those who will be in close proximity to those with underlying health conditions or people over the age of 60, the organisation also states that non-medical coverings should be worn by the rest of us.

While there's no shortage of fashionable face masks on the market now, one particular material is being professed as the answer to help curb any bouts of 'maskne' people may be experiencing.

"Silk is a more natural and breathable fabric allowing better circulation in the prevention of build-up of heat and moisture on the skin - two things that sensitive or acne-prone skin loves, which can cause irritation and bacteria to increase," explains Aileen Rafferty, skincare trainer at The Skin Experts, "Silk is more gentle and creates less friction on those delicate skins."

Indeed, silk has recently been endorsed by a slew of brands and dermatologists alike. From hair experts recommending silk turbans for protecting damage-prone and course hair to skin experts professing the virtues of silk pillowcases to minimise friction for sensitive skin, silk is big news. And now it seems as though a silky face mask is the next move to make.

Rafferty recommends silk masks, given the material's ability to "allow the skin to breathe." Indeed, the naturally-occurring material - which was confirmed by a recent study to be the best alternative to PPE - is cooling, hypoallergenic (therefore unlikely to cause an allergic reaction) and absorbs less moisture than cotton, so it won't dry out your skin.

But changing the material of your mask isn't all. Dermatologists also advise on adjusting your skincare to help your face battle the elements. "If your skin is irritated from wearing a mask, use products with non-comedogenic ingredients that would keep your skin hydrated and moisturised and help repair and improve your skin's moisture barrier," recommends Dr. Kevin Mun, Chief Scientific Officer at Venn Skincare, "B vitamins (which includes niacinamide) are powerful antioxidants with strong anti-inflammatory properties that are stable and recommended for even sensitive skin types."

SkinCeuticals Gentle Cleanser Cream is a gentle, yet effective, option which promises to reduce redness, while Pfeffer Sal's Essential Serum boasts a bevy of hydrating and skin-soothing ingredients. If you veer more towards thick and heavy moisturisers, try swapping them out for a gel-based option. G-Beauty brand QMS' Epigen Pollution Defence Day & Night Gel-Cream helps the skin to retain moisture while also defending it from pollutants and external aggressors.

Once you've nailed your pivot to mask-proof skincare, these are the best silk face masks to shop now.

Valle & Vik Ivory & Blue Silk Face Mask

Sustainable silk brand Valle & Vik's luxe silk face coverings are crafted from a slew of silky materials. Not only do all of the masks come with a matching pouch but the brand is also donating a percentage of sales to the NHS.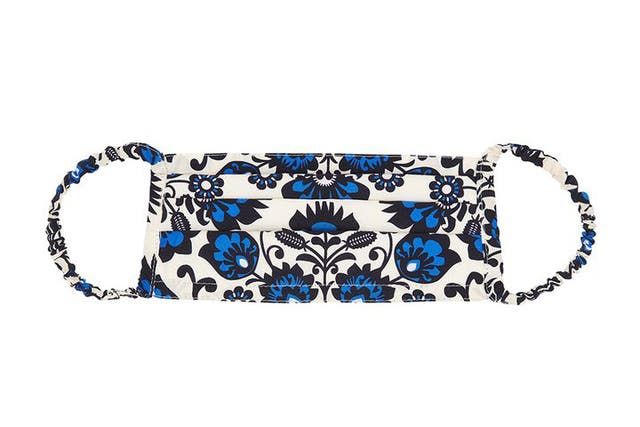 Slip Reusable Silk Face Coverings

Perhaps most well-known for its silky pillowcases is the brand Slip, whose reusable silk face coverings have taken the world of masks by storm. Available in both black and leopard print, the masks are made using 100 per cent mulberry silk.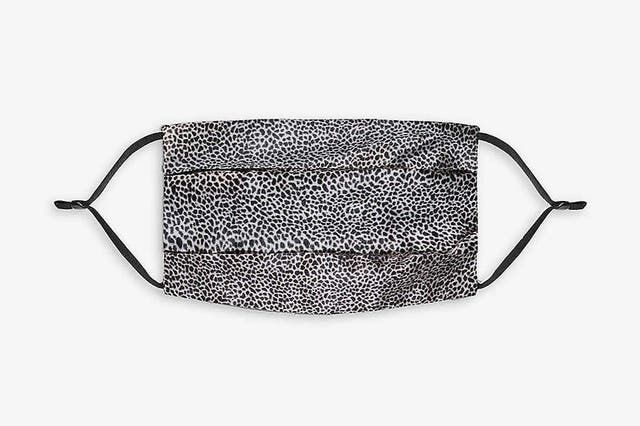 RIXO Hope Floral-Print Recycled Silk-Blend Face Coverings

Crafted in its signature ditsy floral prints, RIXO's silk-blend masks do as good as they look. The masks are made using recycled material which comprises 70 per cent silk and 30 per cent cotton and come with a co-ordinating pouch also made from leftover fabric.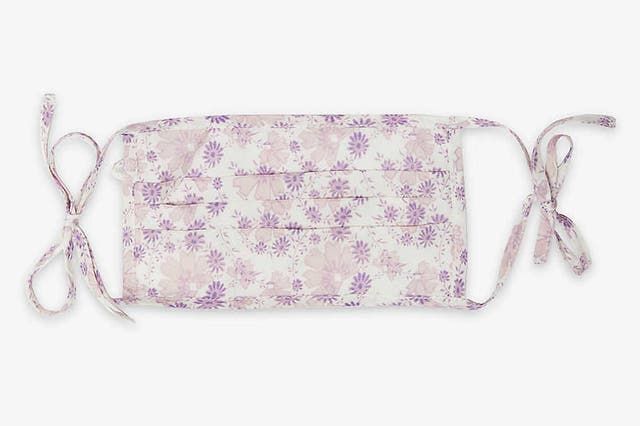 Adelina Rusu Two-Sided Silk Face Mask

For those who are reluctant to buy only one mask, this reversible Adelina Rusu offering kills two bird with one stone. Wanting to blend into the masked masses? Keep it on the black side. Feeling like you need to rev up your mask game? Flip it over for a lilac love-in.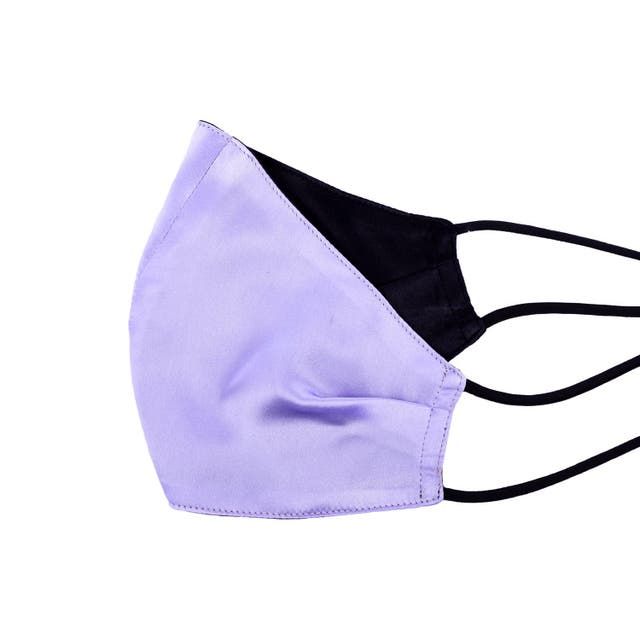 Mink Honey Creations Silk Masks Pack of 3

A purse-friendly trio that offers three masks for under £10. Given that we need to be changing our masks after each outing in them, it makes economical sense to bulk buy them. *adds to basket*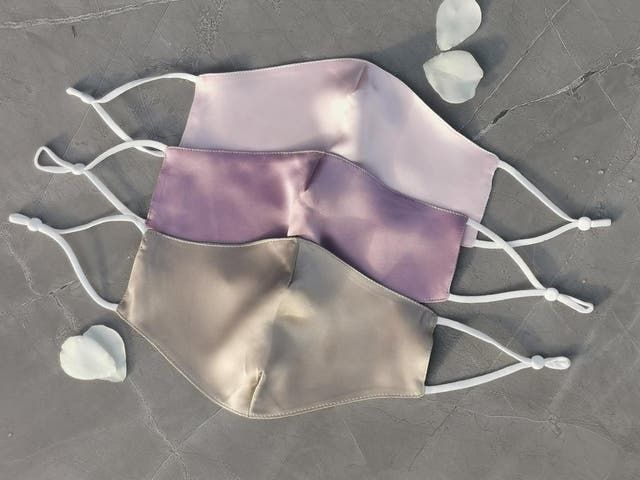 Mulberry Silk Face Mask

Cult Beauty's soft and silky face masks are available in a quartet of hues, meaning there's something for every outfit and mood. We've got our eyes firmly on the blush.