When it comes to fashion innovators, few changed the game as much as Spanish designer Crisóbal Balenciaga. From clients such as Grace Kelly, admirers like Coco Chanel, and apprentices like Hubert de Givenchy, Balenciaga became known as "the master of us all," a phrase coined by fellow famous designer Christian Dior. Balenciaga was not only a respected member of the fashion community and a talented tailor who treated designs like artwork, but a fundamental figure in the reshaping of the womenswear silhouette into what it is today, thanks to a number of influential sigature looks.

From a young age, Balenciaga honed his skills for sewing alongside his mother, a seamstress in a small town in Spain. During his teenage years, he obtained the attention of Marquesa de Casa Torres, a prominent noblewoman, who became his patron and sent him to Madrid to train formally as a tailor. This technique allowed Balenciaga to become one of the few courtiers who was able to pattern, cut, and tailor his own designs.

Balenciaga swiftly rose to prominence in Spain, where he opened boutiques in multiple locations and became a favorite for aristocrats and even royalty. When the Spanish Civil War forced his stores to close, Balenciaga moved to the fashion capital of the world: Paris. It was there that he started his own fashion house and gained the attention of the most prominent members of society and the fashion world.

Balenciaga's brand remains a household name today, a century after he was born, with designs continuing to rule Haute Couture runways, music stages, and contemporary style. On his birthday, L'OFFICIEL looks back on the designer's signature looks that revolutionized the shape of fashion.


The Infanta Gown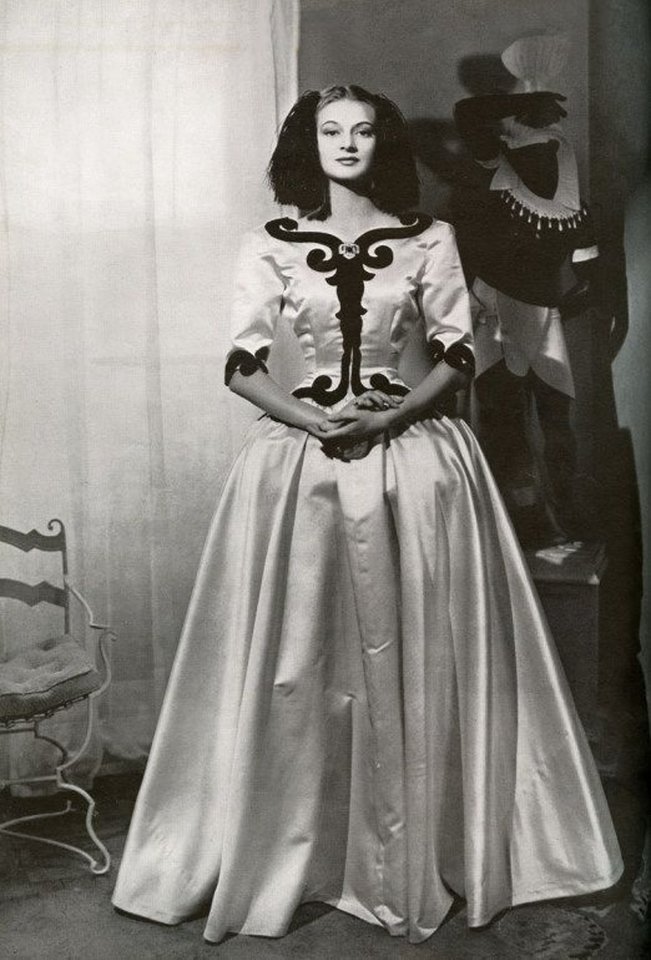 Balenciaga Archives, Paris

Inspired by artist Diego Velazquez's 17th Century portraits, many of which depicted the fashion of young Spanish princesses, flamenco dresses, and matador outfits, Balenciaga's Infanta dresses from the 1930s were resonant of traditional Spanish style and culture, calling on Balenciaga's heritage.


The Sack Dress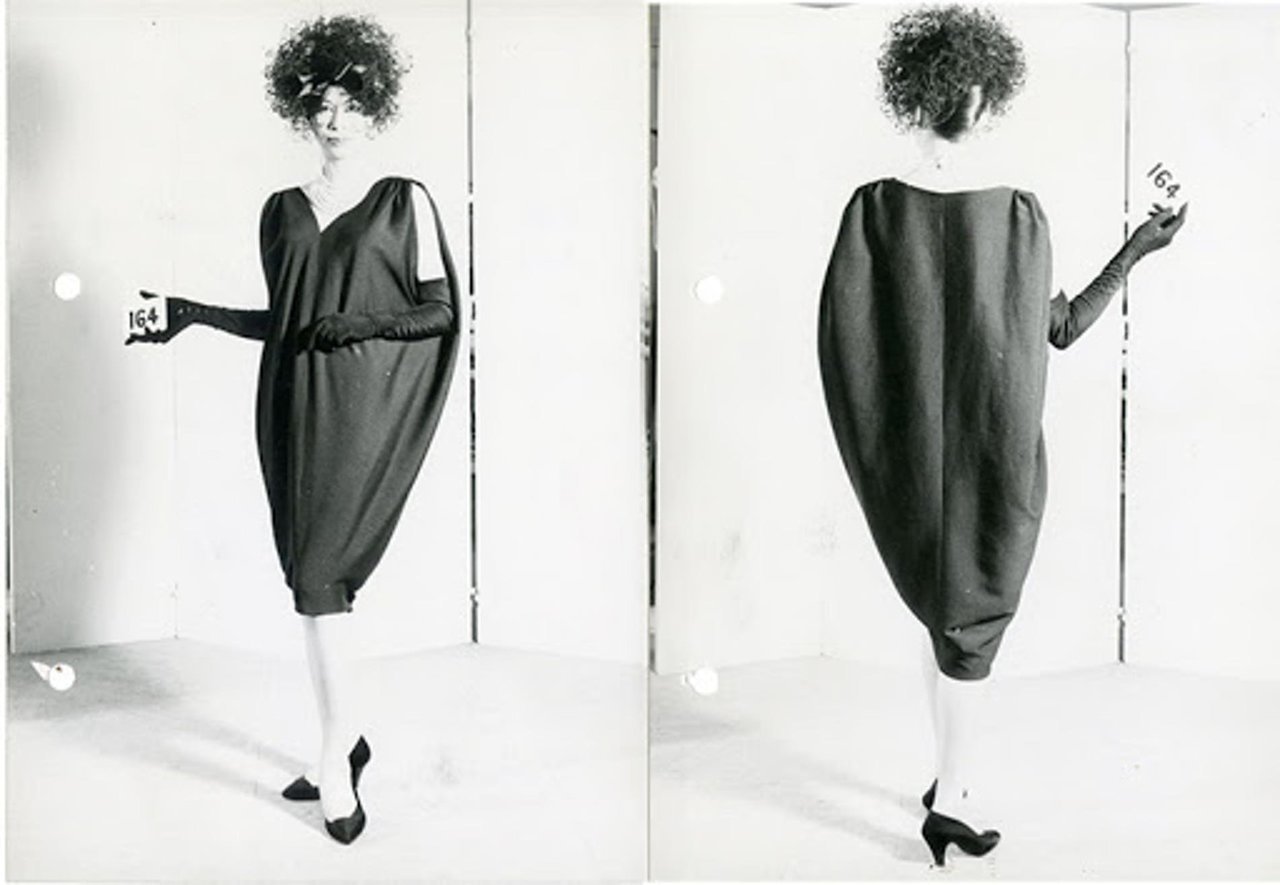 Balenciaga Archives, Paris

Before Balenciaga, Christian Dior's New Look was all the rage. It promoted a curvy hourglass silhouette with nipped in waists and prominent hips. In the 1950s, Balenciaga transformed Dior's established look by broadening the soldiers and dropping the waistline, changing the silhouette of womenswear in fashion. One of his most prominent designs with this new silhouette was the sack dress, which radically turned away from the hourglass look that was still popular at the time.


The Balloon Jacket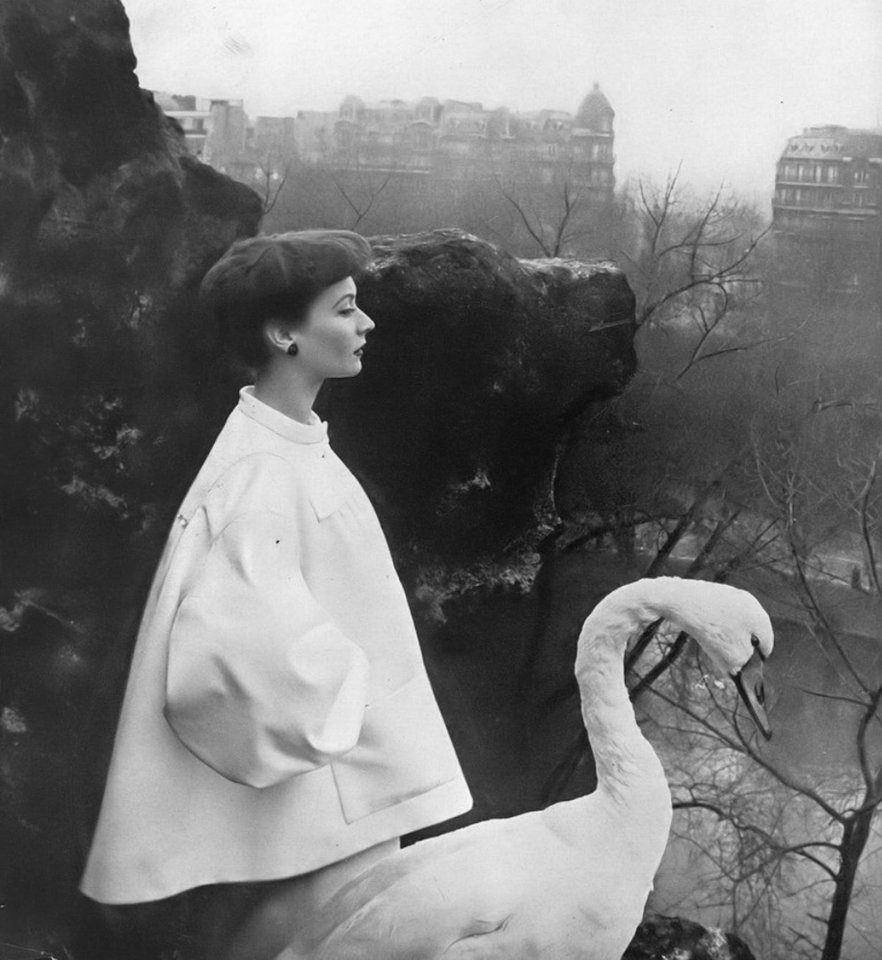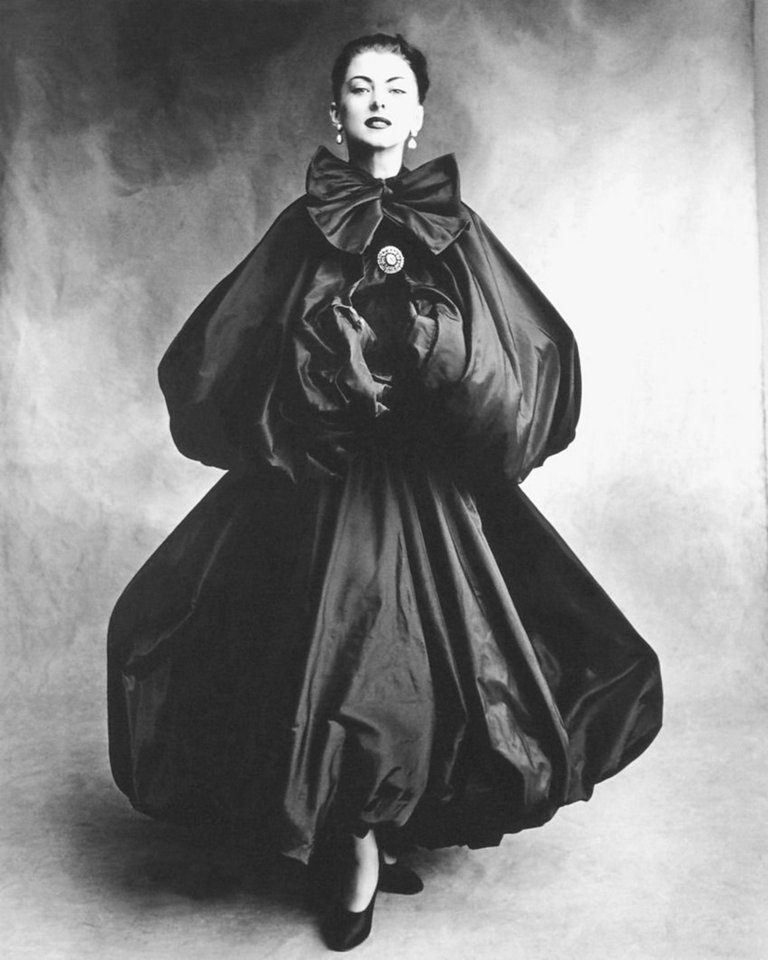 Balenciaga Archives, Paris

Balenciaga introduced his now-famous balloon jacket in 1953, a style that created an elegantly wide shape with full sleeves and body. Balenciaga's balloon hems became a signature look and one way he transformed the female silhouette in fashion, inspiring generations of designers.


Lace on Lace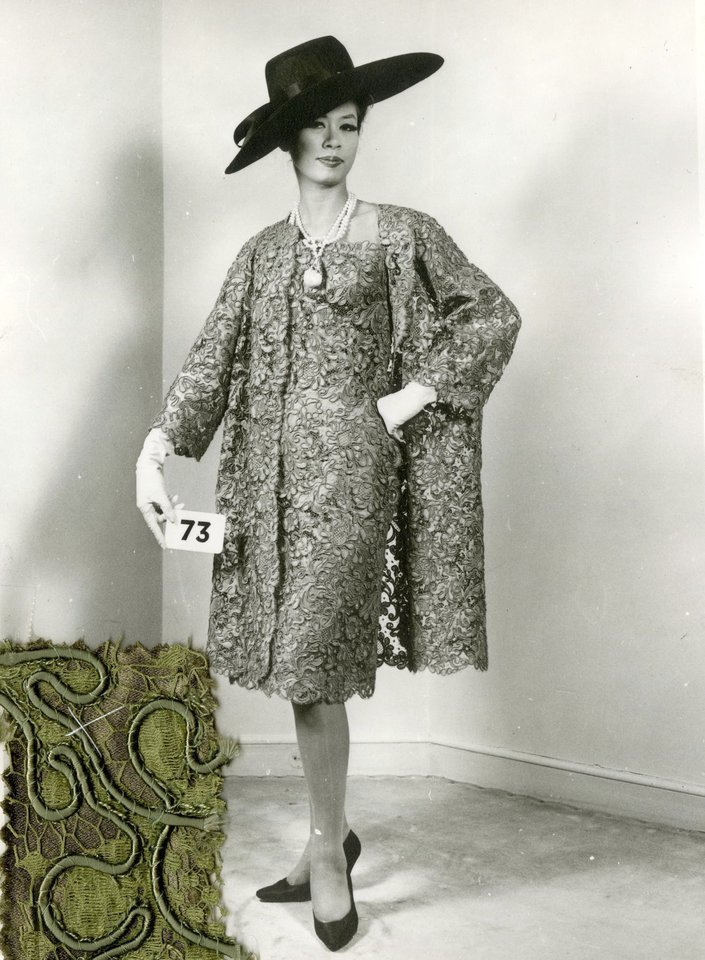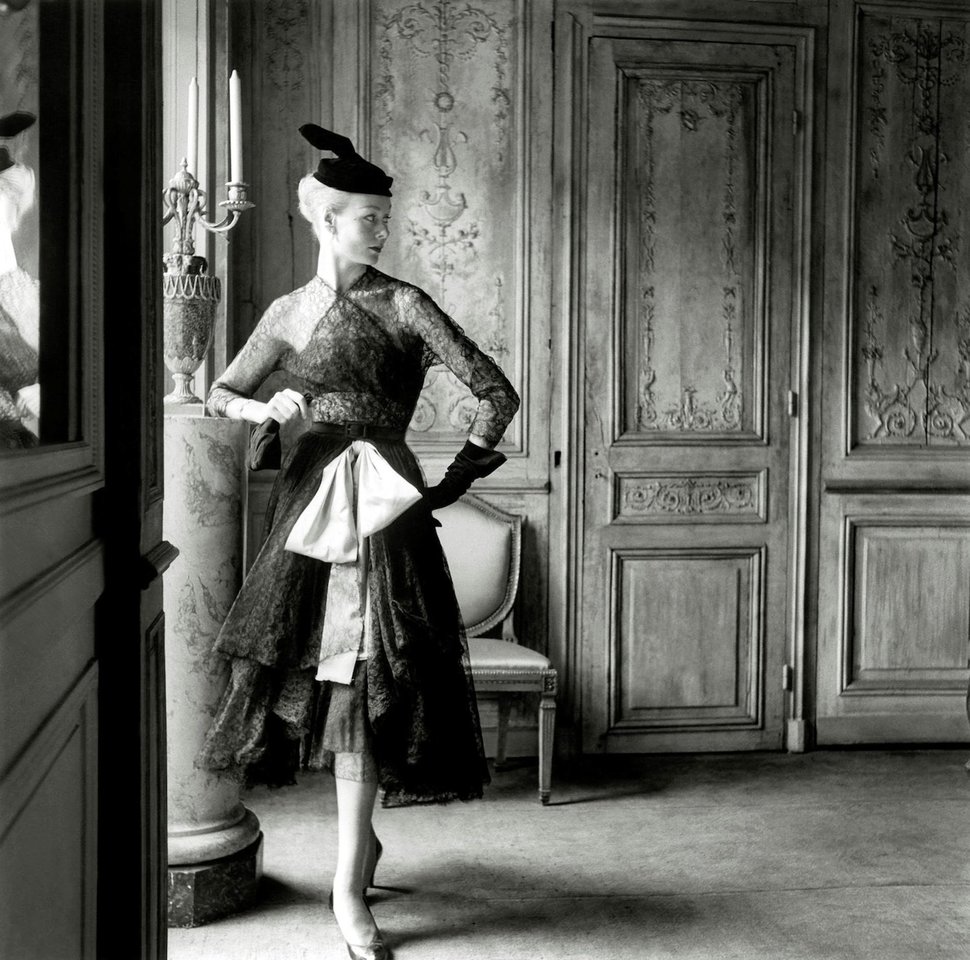 Balenciaga Archives, Paris, 1963 and 1951

Lace became a key element to many of Balenciaga's designs, as pictured in his 1963 Marescot lace coat and cocktail dress combo, as well as his 1951 black lace dress and coat, paired with a pink belt.

As he did with many fabrics, Balenciaga experimented and perfected the use of lace in an inventive way, transforming the delicate fabric into an elegant design staple.


The Tulip Dress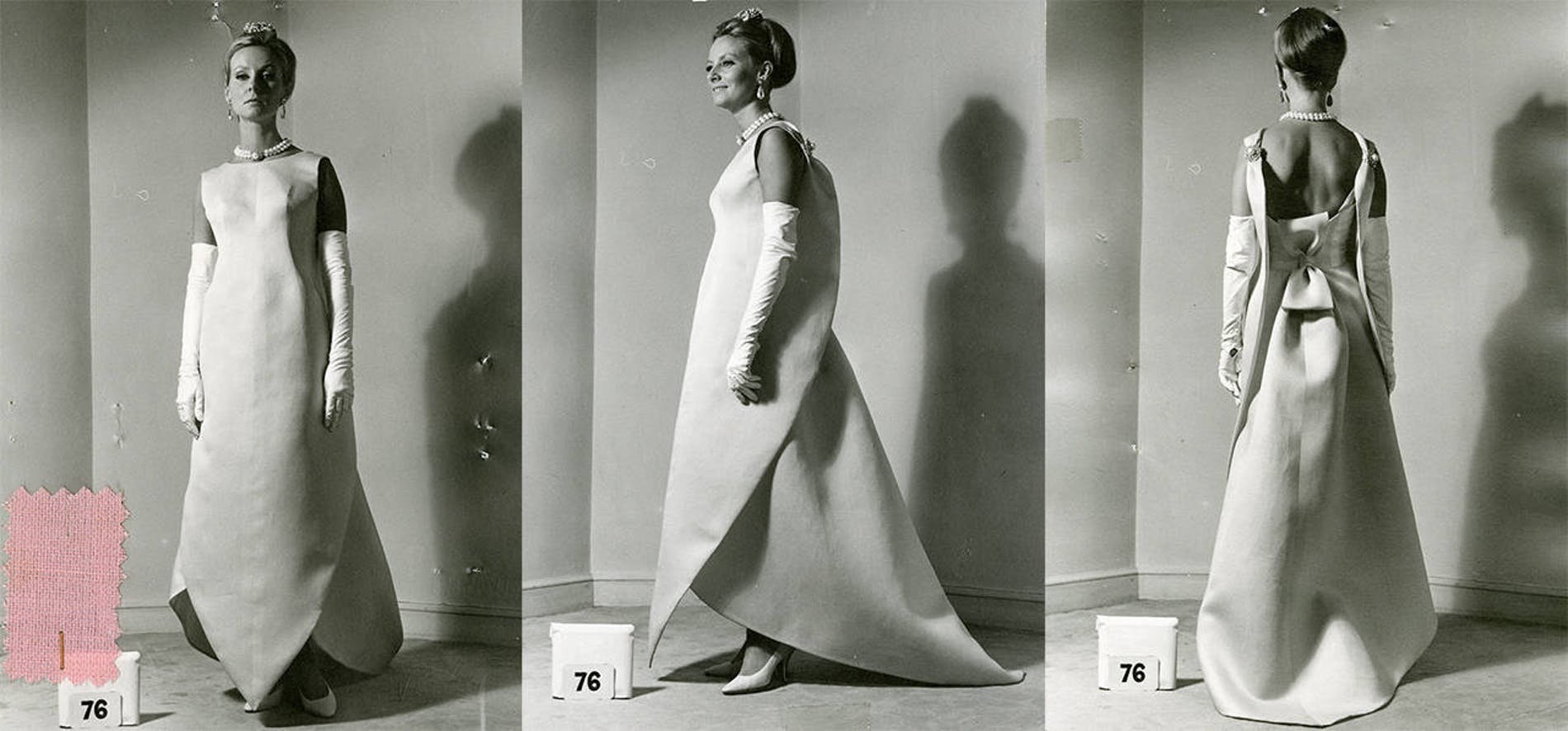 Balenciaga Archives, Paris

With its structural shape, lack of side seams, and kimono-style large back bow, this dress was a signature style for Balenciaga. The designer was known for his inventive use of fabric, embracing bold and heavy materials as well as ornate embellishments. His experimentation with fabric led him to a collaboration with a fabric house in Switzerland. Together, they developed the silk gazar, which constructs the distinct architectural body of the Tulip dress, evoking the petals of the flower after which it is named.


The Baby Doll Dress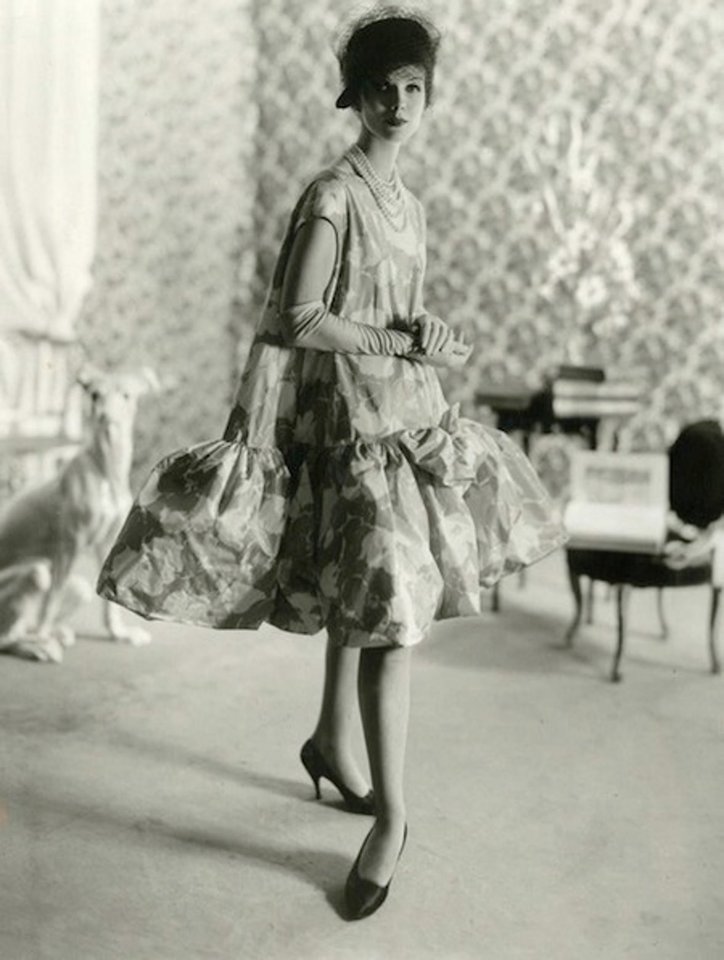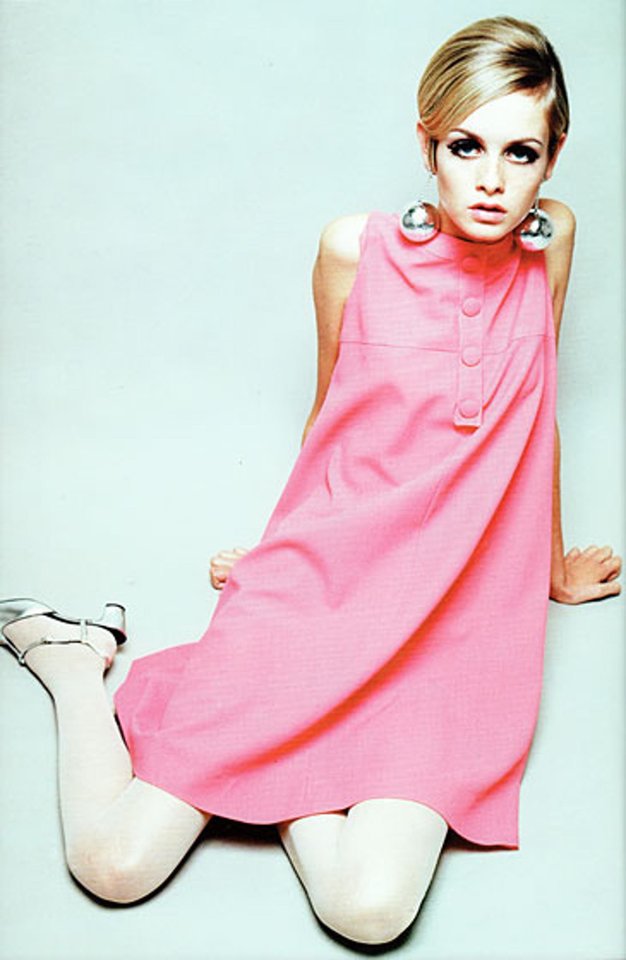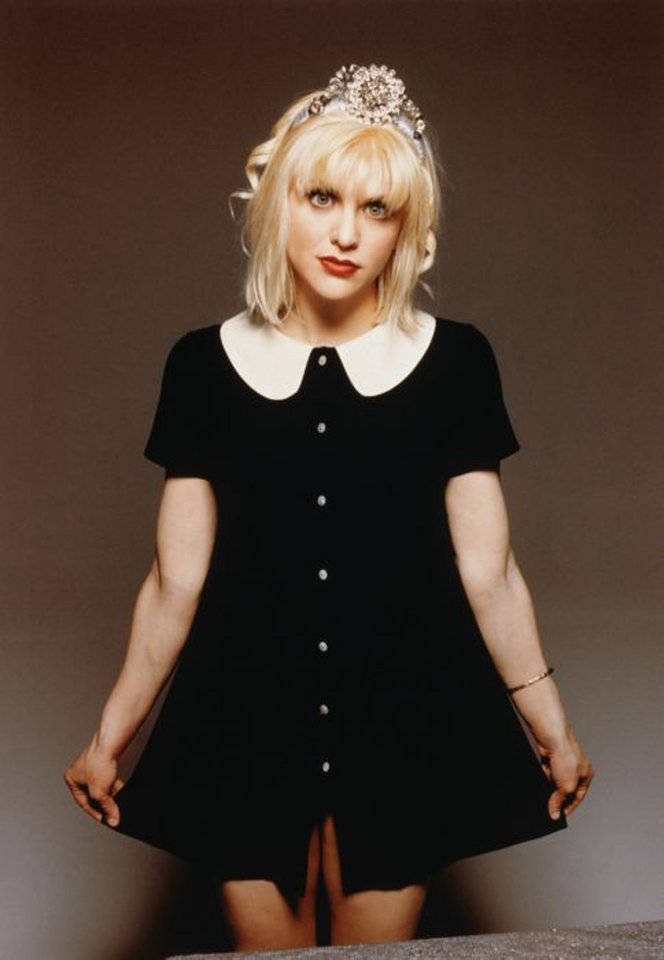 In 1957, Balenciaga introduced the baby doll dress, a look that has withstood the test of time-from being a 1960s staple with Twiggy sporting a sleeveless version to its reinvention in the 1990s with grunge superstars like Courtney Love pairing it with messy hair and smudged lipstick. In recent years, current Balenciaga Creative Director Demna Gvasalia has reintroduced the signature look on the runway, playing up its feminine style with a pink floral print.


The Peacock Tail Dress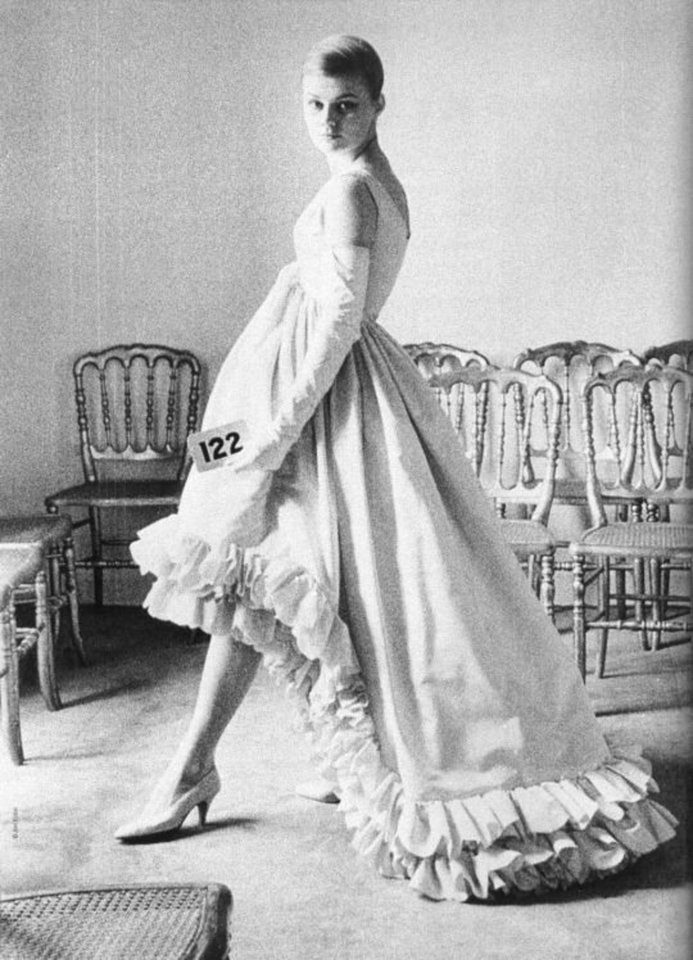 Balenciaga Archives, Paris

Introduced in 1958, Balenciaga borrowed from Spanish flamenco style for his peacock tail dress, a design short in the front and long in the back that featured a bunched, balloon skirt that billows as you walk. It became a dramatic and timeless evening gown, displaying Balenciaga's classic balloon shape design.


The Egg Coat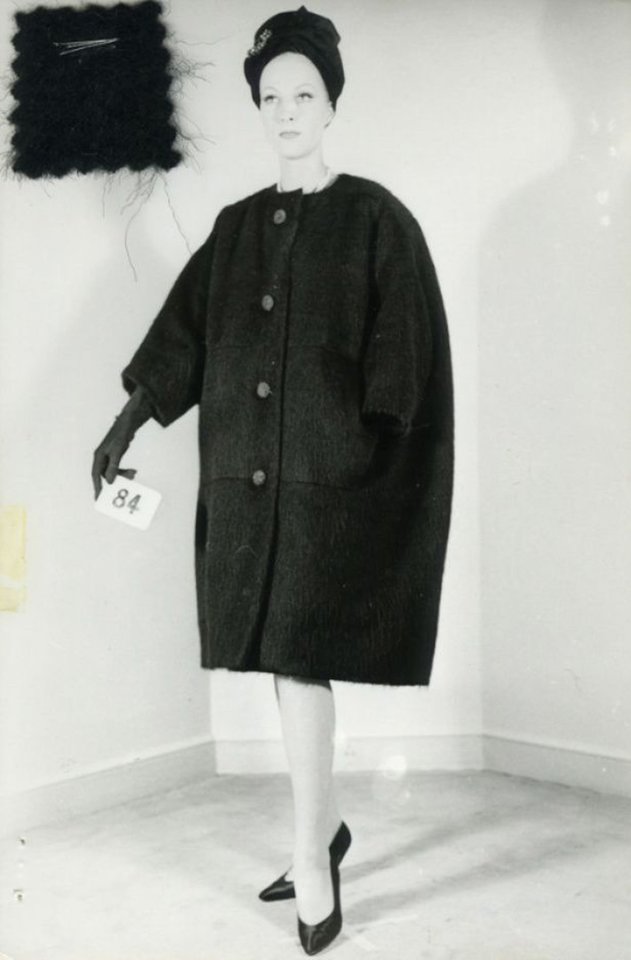 Balenciaga Archives, Paris

Balenciaga's egg coat is another signature look that revolutionized the womenswear silhouette in the 1960s. The simple silhouette appealed to the mod tastes of the decade. It's a style that continues to dominate fashion houses today, including modern day Balenciaga.