With an entrance modeled after the iconic perfume bottle, Dior Beauty's latest pop-up celebrates its Miss Dior Eau de Parfum fragrance. Flowers envelope the space-including a bloom-lined infinity room-bringing a sense of joy and beauty to the Gansevoort Plaza pop-up.

The brand is putting up shop in New York's Meatpacking District from September 13 to September 16. The space hosts both virtual and in-person experiences with the help of brand representatives Valeria Lipovetsky, Sai De Silva, and TikToker Avani Gregg.

The pop-up is the first time Dior has a physical space exculsively linked to their e-commerce store. Visitors are able to sample products in person, before making purchases online with the help of store associates. Available to try will be the new Miss Dior perfume, alongside other Dior beauty products.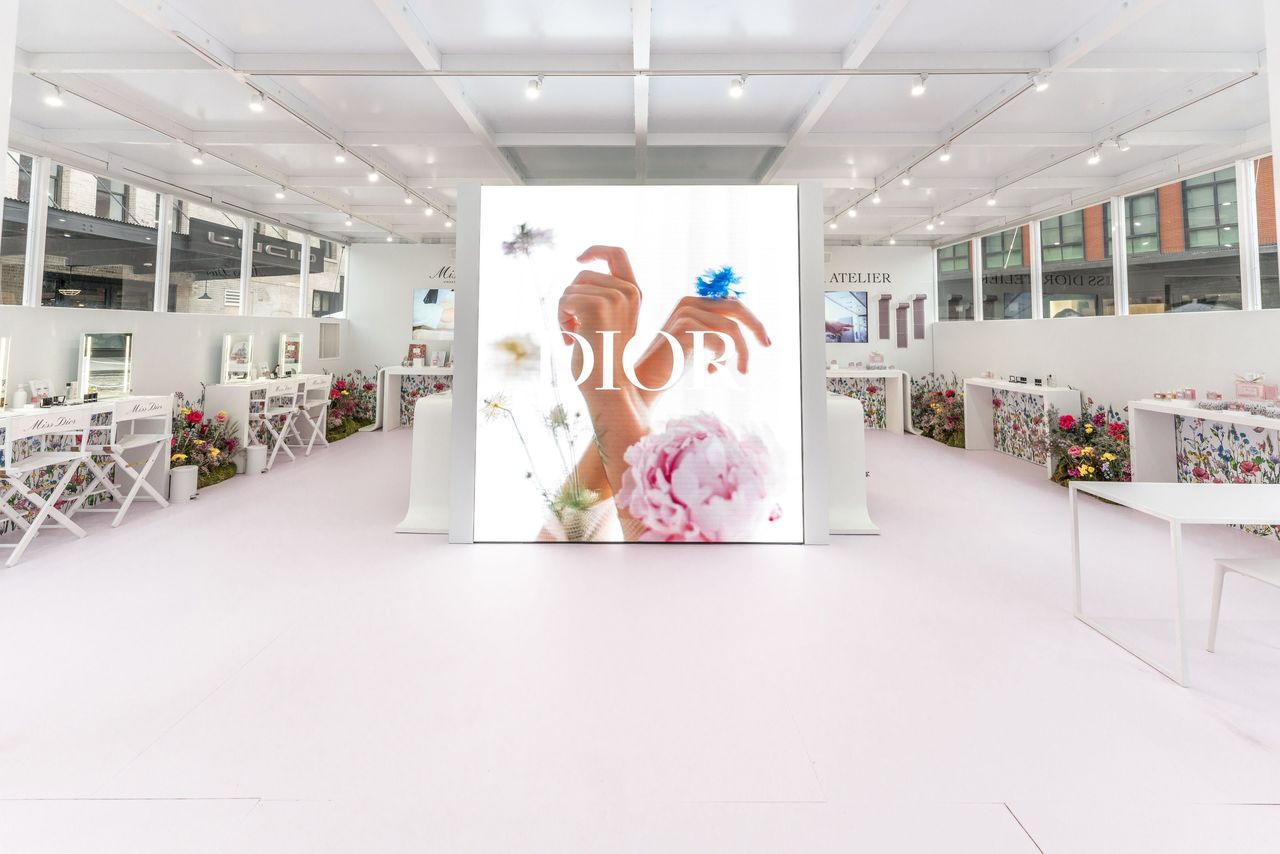 The Millefiori Garden has a number of exclusive offerings available, including a custom, limited edition Miss Dior tote bag, and a complimentary ABCDIOR charm customization service. Reservations for the pop-up are free and can be made on Dior's website.

A host of AR experiences are offered at the pop-up, including a custom filter that immerses users in the gardens. There will be a private Miss Dior cafe on site, as well as a bow atelier. A floral installation has been provided by florist Lewis Miller.