Unveiled today, Dior Men's latest collection by Kim Jones presents an explosion of color courtesy of an artistic collaboration with painter Kenny Scharf. Known for his impact on New York's East Village arts scene in the '80s, Scharf's creations for Dior Men mirror the vibrancy and edge of the street art he and contemporaries Keith Haring and Jean-Michel Basquiat pioneered. Transformed from spray painted canvases and illustrations, the artist's cartoon-like works receive the French fashion house's savoir-faire craftsmanship through detailed embroidery on shirts, outerwear, and more.

Sticking to a completely virtual presentation for the runway show, Jones blends heritage with history-in-the-making as we see the designer's second collection created admist the coronavirus pandemic. While consumed in the digital space, the fashion retains its tactile impact thanks to its bold visual codes and artisan approach.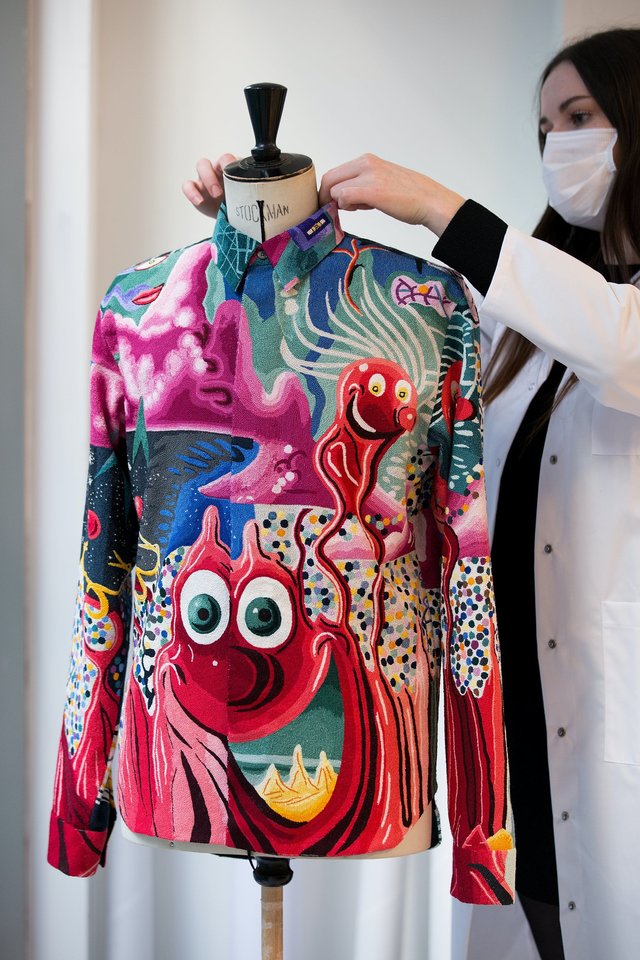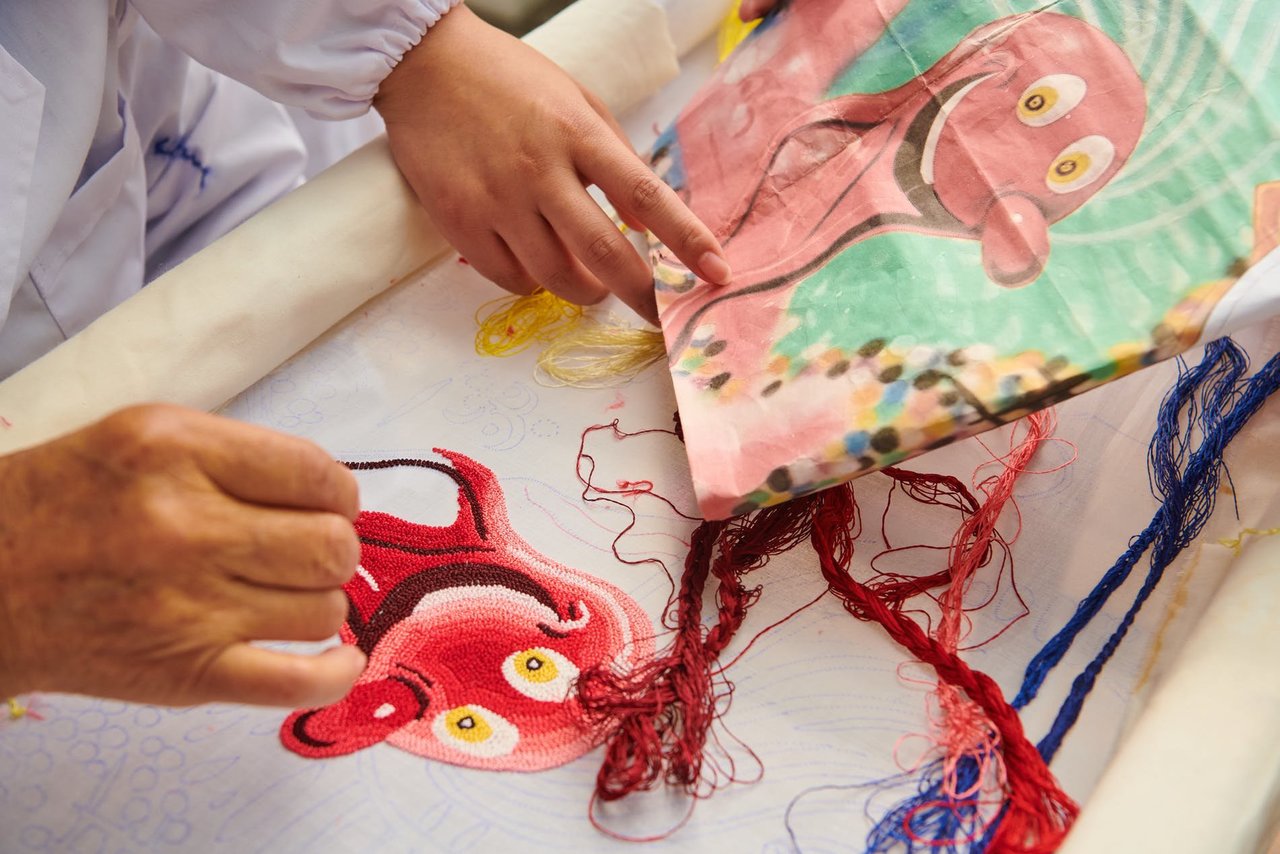 Along with pieces from Scharf's archive, the painter created original artworks specifically for the Dior Men Pre-Fall 2021 collection depicting the characters of the Chinese zodiac. These illustrations represent the house of Dior's longheld admiration for Chinese tradition and craft, which stems back to Monsieur Dior himself, and go beyond visual art alone. One shirt executed with precise and painstaking Chinese seed embroidery with custom-dyed silk thread shows the versatility of the handmade technique. From afar it appears as a copy of Scharf's work, but up-close the viewer sees each individual knot that comprises the image.

The embroidered treatments are complemented by other psychedelic prints courtesy of Scharf, as well as Jones' knack for utilitarian yet elegant tailoring. The maison's Bar Jacket also appears as a reference for men's blazers belted at the waist.




Jones has consistently amplified his vision for Dior Men with the visual arts. For Spring/Summer 2021, the designer tapped Ghanian artist Amoako Boafo to collaborate on a number of looks depicting the painter's work that centers on the Black experience, and for Pre-Fall 2020, streetwear legend Shawn Stussy brought his illustrative approach to colorful prints.

In addition to the Chinese-inspired imagery and techniques employed on the clothes, the country's culture is also reflected through the collection's accessories. Dior Men jewelry designer Yoon Ahn accented pieces with traditional stones including jade and lapis, while feather and flower expert Maison Lemarié created chrysanthemum boutonnieres to symboize the Chinese flower of vitality.


See the full Dior Men Pre-Fall 2021 collection here: