On June 23rd, Christian Dior's women's creative director, Maria Grazia Chiuri and CEO, Pietro Beccari, hosted video conferences to announce the plans for Paris House's Cruise and Spring Summer 2021 seasons. In the house's decision to go to ahead with their cruise show in Puglia and their Paris show in September, the house planned for what was their first major fashion show since the coronavirus outbreak, in an innovative way.

The cruise collection, which was initially planned to have taken place in May, was held at the Piazza del Duomo in Lecce, Italy, on July 22nd, with a small group of friends and family of the brand attending in person. However, the rest of the world was invited to stream the show online, which you can do below.

The Cruise 2021 collection show took place in Puglia in compliance with Italy's COVID-19 health and safety measures. This decision emphasizes the importance of adapting the live runway in light of the pandemic, as Beccari says. "For Maria Grazia and I, luxury is emotions. When it comes to fashion, nothing carries the emotion of a real fashion show. We would like with this to send a message of hope, of optimism, and for some people, rebirth after this period of difficulty."

Similarly, Chiuri holds a personal connection to the Puglia region. It was the birthplace of her father, the place where she summered as a child and currently owns a home in the area today. "It's very important to me to emphasize how much craftsmanship there is in Puglia and reinvest in it. So many people depend on our work," she shared.

The collection, which contained 90 looks, focuses on the history and cultural significance of Puglia. There's a more rustic feel, with a number of headscarves and long, light cotton dresses, as well as corseted evening gowns. The event itself even included pizzica, a native Puglian dance. Many of the pieces featured tombolo, a delicate and beautiful traditional Italian embroidery technique.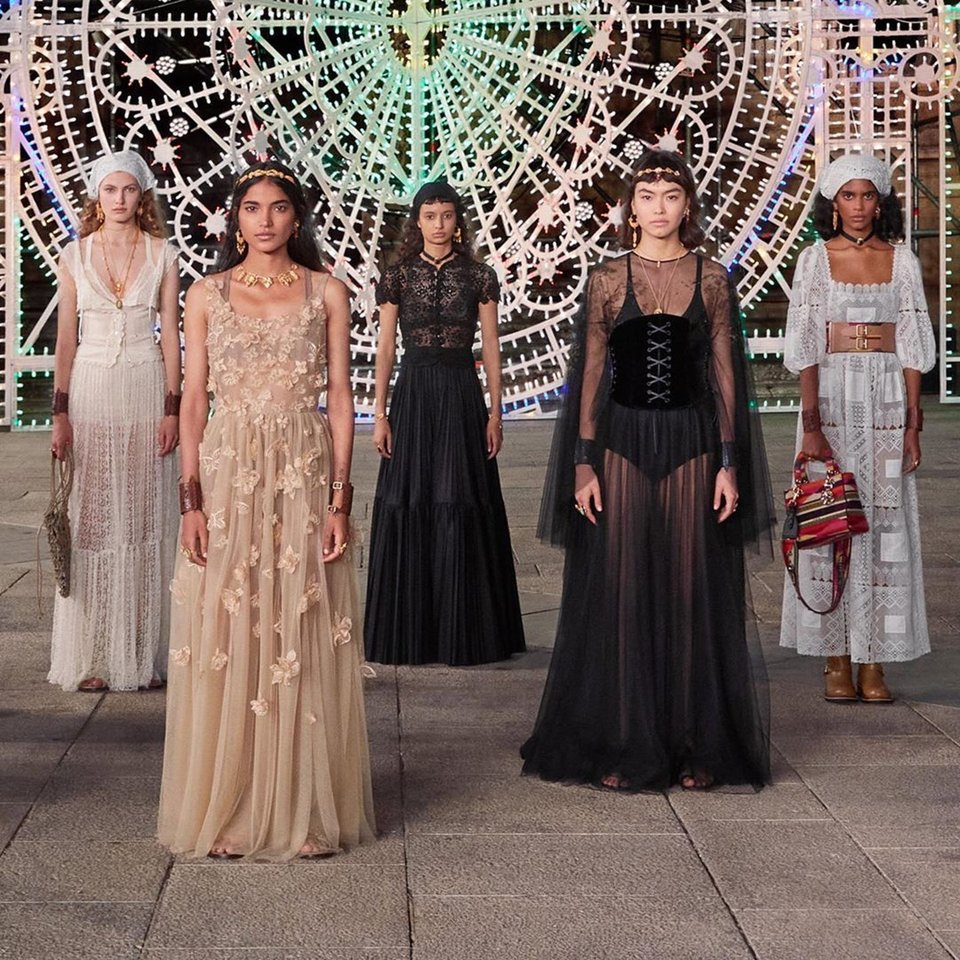 Beccari stressed that Dior does not only value making their shows an enriching relevant fashion experience, but also one that upholds and supports the network of artisans, employees, and businesses that work with them. With the decision to make the show streamable, the brand paid tribute to the network of individuals that helped make the Cruise 2021 collection possible, especially in the wake of Italy's devastatingly hard hit of COVID-19 crisis.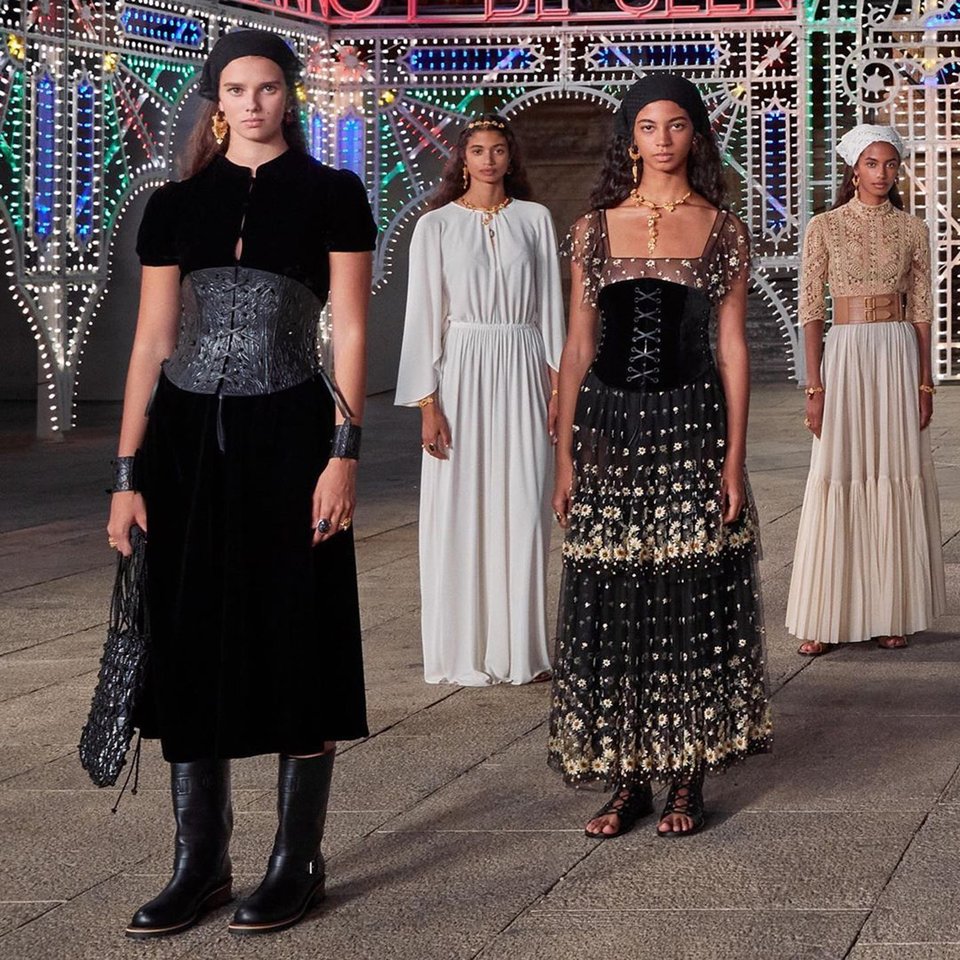 "We would like to send a message of support, hope and rebirth to the world; to the big suppliers and the small ones. Many still don't know how to survive, so this move is so important for the artisans that we need to preserve. We want to give them a reason to restart," Beccari said. "It's the first time Dior [will stage a] show in a big way in Italy. Supporting Italy and the Puglia region – which is on the verge of bankruptcy – is important to us."




All eyes are focused on the rest of the industry's plans for shows this fall. Plans are slowly unfolding as Burberry has recently announced plans for a live Spring 2021 show without an audience, while some New York-based brands, such as Michael Kors, have opted out of the runway next season.