STEFANO TONCHI: You have often collaborated with Maripol, but never before in such a close partnership. How did you meet and how was this collection born?

MARIA GRAZIA CHIURI: I was obsessed with [Maripol] back in the day. I had all of her books. I wanted to know her since my time at Valentino. When I arrived in New York, my only goal was to meet her, but I didn't know how. By chance, at a dinner with Blondie [Deborah Harry], I was speaking about my passion for Fiorucci, for Maripol, and for her outfits, and she said to me: "I'm a friend of Maripol's!" and called her immediately. We spoke to each other on the phone, and we met the next day. I was a super fan-she was a great reference.

MARIPOL: You're right, the very next day! In a building of Andy Warhol's Factory.

MGC: I was fascinated by the Factory. We had found the space to do a presentation there, and my dream was to have Maripol's photos. So I invited her, and while showing her the space proposed she should shoot the Polaroids.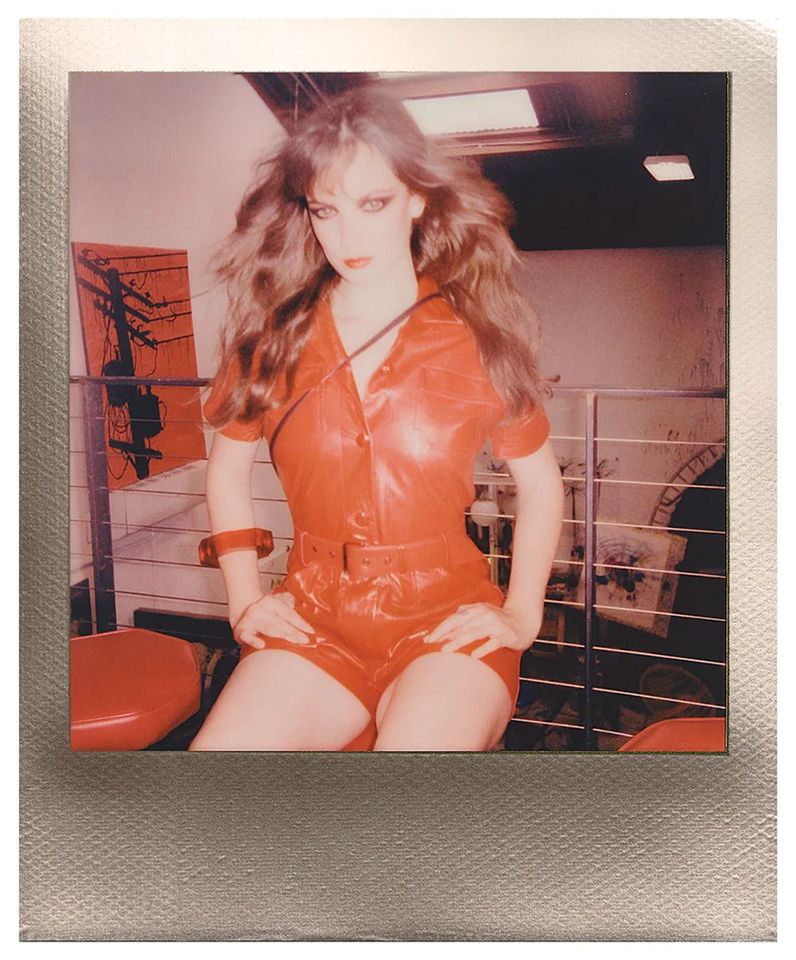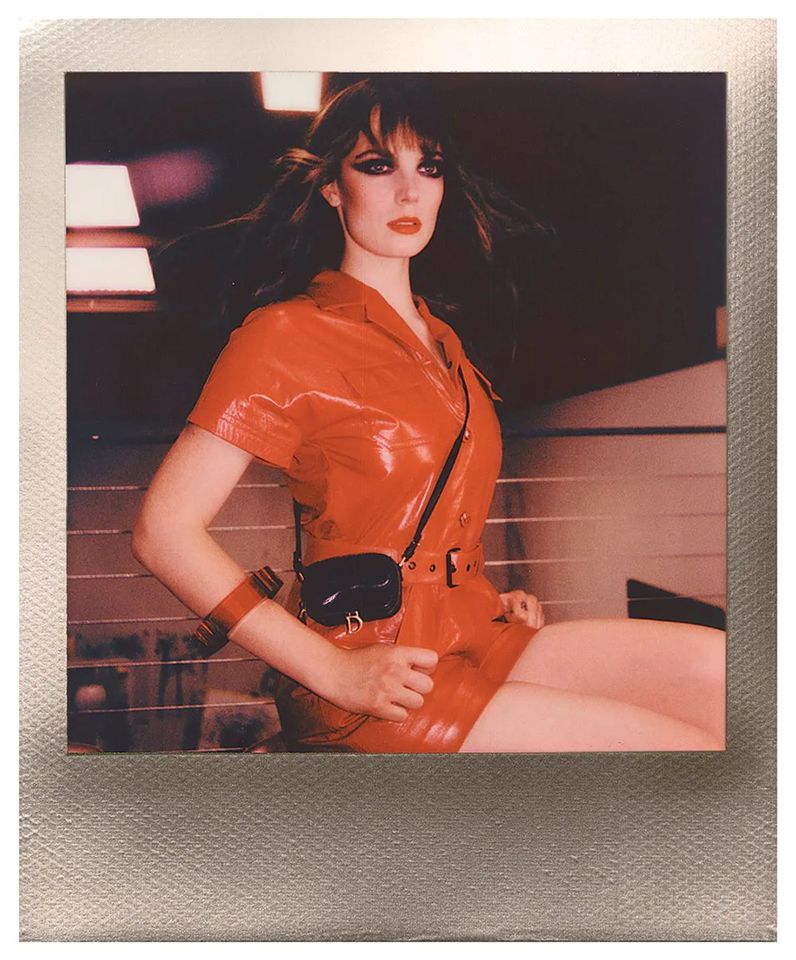 ST: Maripol, what did you think when you received that phone call?

MP: They phoned me in the middle of the night. I spoke to Maria Grazia, and the next day we met—the first thing she did was hug me. I won't even tell you all of our adventures, from Paris, the tension of a Haute Couture show...

MGC: Maripol was the first to know I was leaving Valentino. I called her and said, "I need an official portrait. Nobody knows. You are the only one who can take these photos of me. You must come to Paris immediately."

MP: I remember that I took these photos of her and then rushed to make a flight to Tokyo. I had the opening of an exhibition the next day!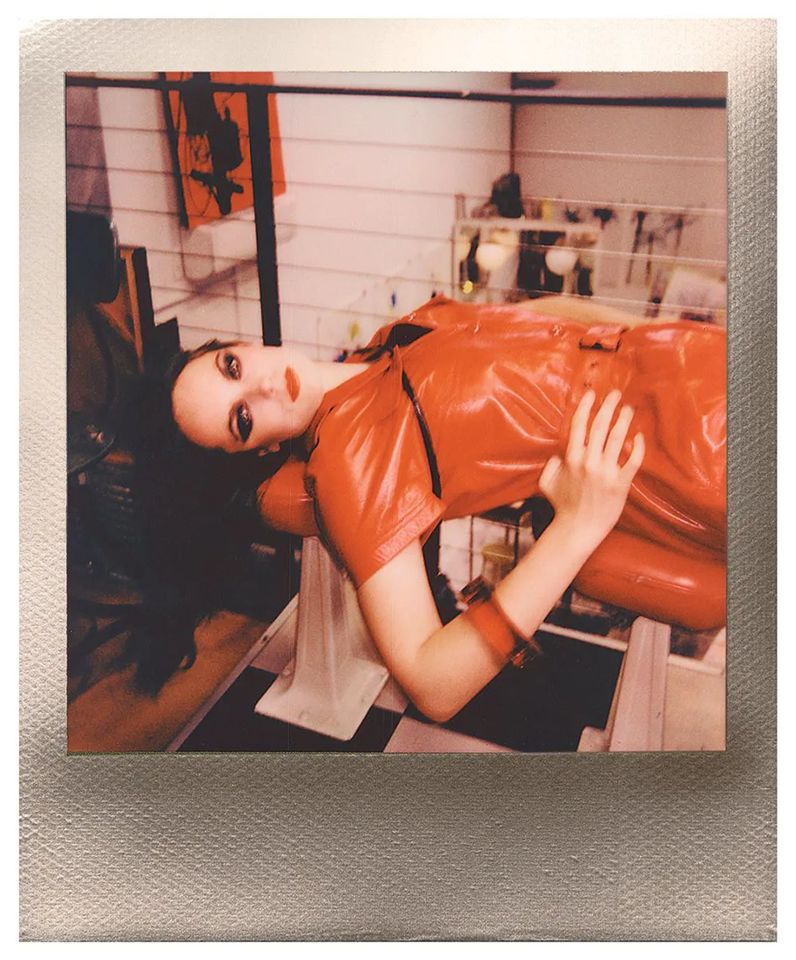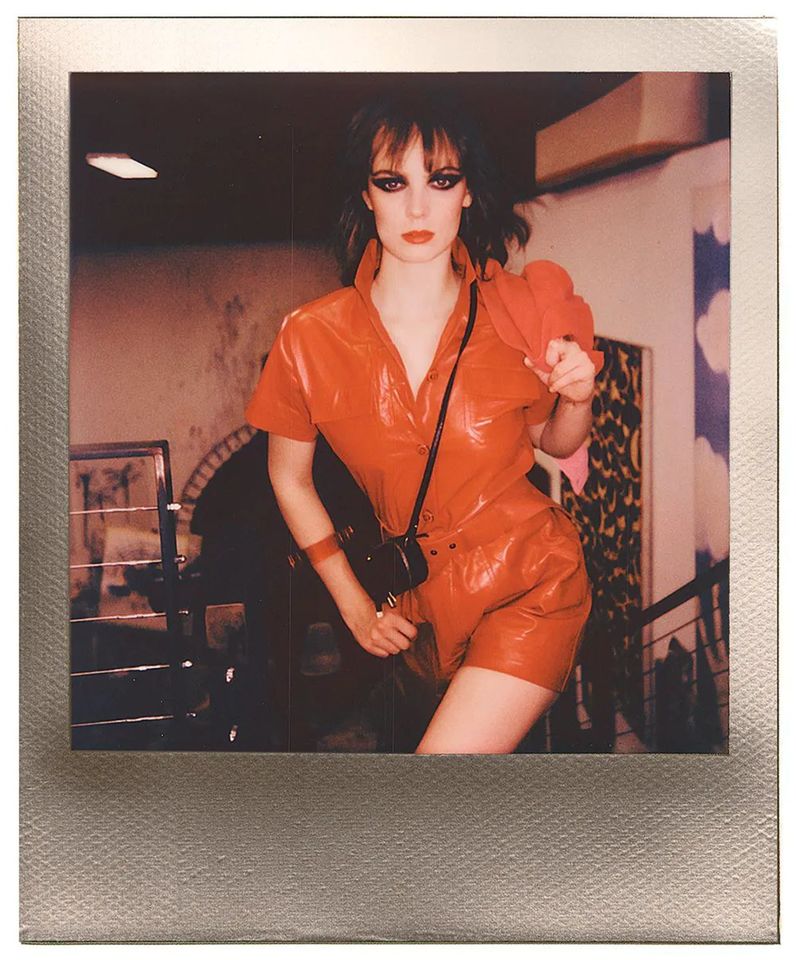 ST: Returning to this collection, was there a special moment that you remember fondly?

MP: When Maria Grazia called me in September, she was preparing the Spring/Summer 2021 collection. I arrived in the new office and saw her with Fiorucci's book in her hand and a particular light in her eyes. "We will make a collection, together, inspired by them," she said. I didn't shoot the clothes, but the beauty. It was my first time shooting beauty for Dior. Then they called me again in December to shoot together. The initial project wasn't a lookbook, I just had to take my photos. During the shoot, Maria Grazia saw all the photos right away, and she liked them so much that she decided that I would also do the lookbook. "Maripol has a soul, her photos are fresh, energetic," she said. I really enjoyed collaborating with her. I know that she is a fighter and she had to fight for this collection because she was going to use "new" materials for Dior, such as plastic and sequins. The photos had to portray this. I took so many polaroids that eventually the studio floor was covered with them. When I got home, I got a call and they said, "We'd like you to shoot the digital campaign as well."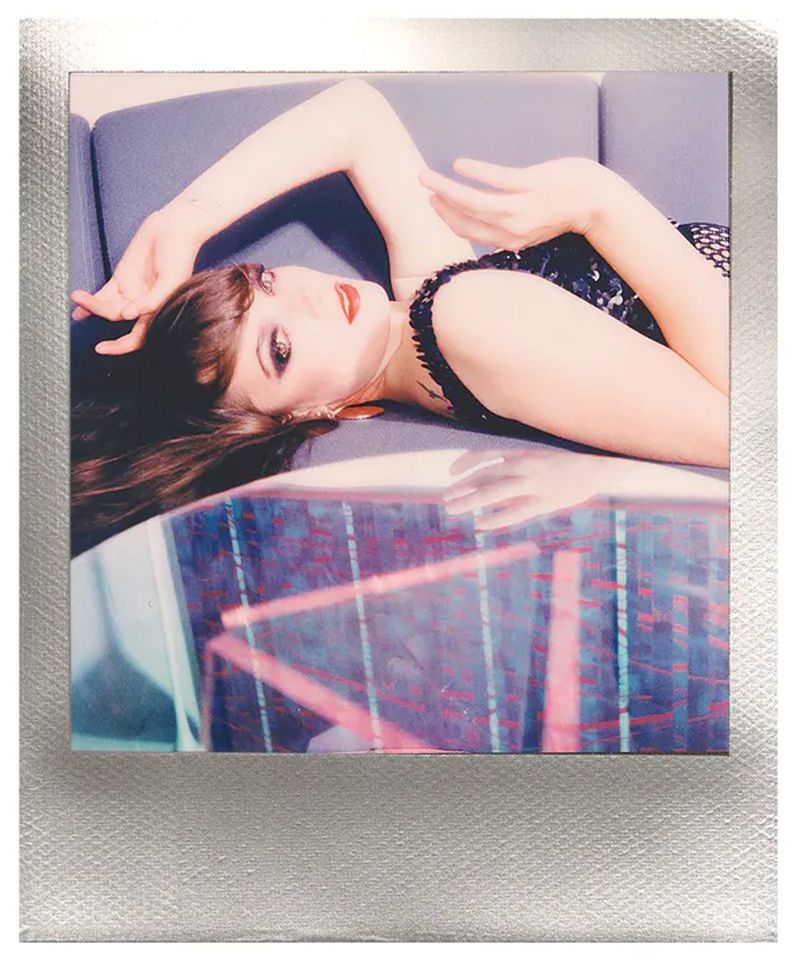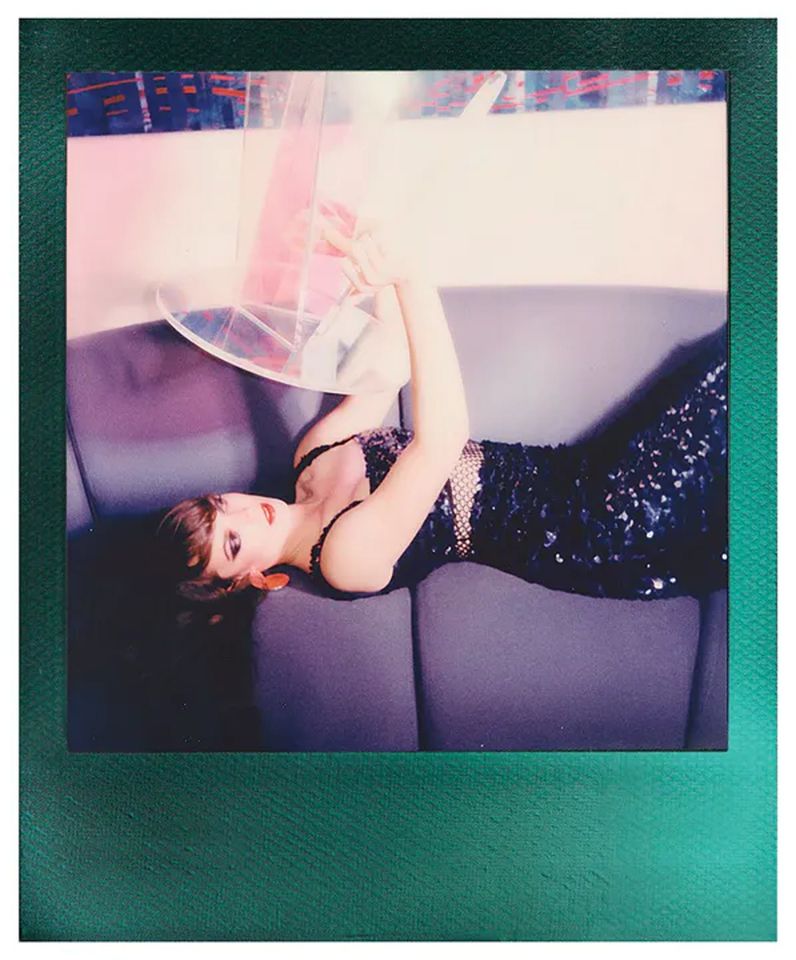 ST: Let's talk about the Dior Pre-Fall 2021 collection that has just debuted in Shanghai. It is definitely something special. There are many elements that are not part of your lexicon, Maria Grazia-colors like lime green and orange, animal prints, mirrors-that I didn't expect from the usual Dior.

MGC: The collection was born from a very specific moment in our lives. We were all influenced by the pandemic and approached fashion with disenchantment. Personally, it was necessary to remind myself of what made me fall in love with the world of fashion in the first place. I looked to the fashion world from years ago-specifically during a pop moment-when my first encounters with the industry took place thanks to Fiorucci in Milan. I was a curious young woman experiencing a period of great change and novelty. The Fiorucci store in Milan was the only one different from everything else...they had American jeans, military jackets, and an inimitable selection of vintage. When I arrived at Fiorucci and saw the enormous selection, it was like entering the gallery of an explorer who brought back objects from the outside world that you had never seen before. This collection was meant to recall the memory, the discovery, the pleasure, and the fun. It reminds us why fashion is much more than it is described today. It is a way of expressing oneself, a way of living.

ST: Do you think these shops still have something to teach us?

MGC: Absolutely, yes. Those shops were an experience. I believe that [Elio] Fiorucci was not only a proponent of great changes, such as packaging-he was the first to make boxes for t-shirts-he experimented with everything that a lot of luxury brands have now made theirs. From the work behind logos, to the artists, he was much more than a clothing seller.

MP: Really brilliant.

MGC: I can't even define him as a designer; it's an understatement.

ST: It was indeed a particular period of our lives: mine, yours, Maripol's. There was an underground and an establishment. Fiorucci's fashion wasn't Dior's fashion, so to speak. How did you reconcile your Dior with the Fiorucci universe?

MGC: Dior had a presence at that time, but it was somewhat unapproachable for young people and very old-world. It all started with my reflection on how things change over time, how symbols and their meanings evolve. There is a focus on leopard, which, for Dior in the 1950s, referred to Mitzah Bricard. With Fiorucci, leopard is taken and distorted; it becomes part of a super pop language. There was also a personal need to re-appropriate fashion in a more free and fun way.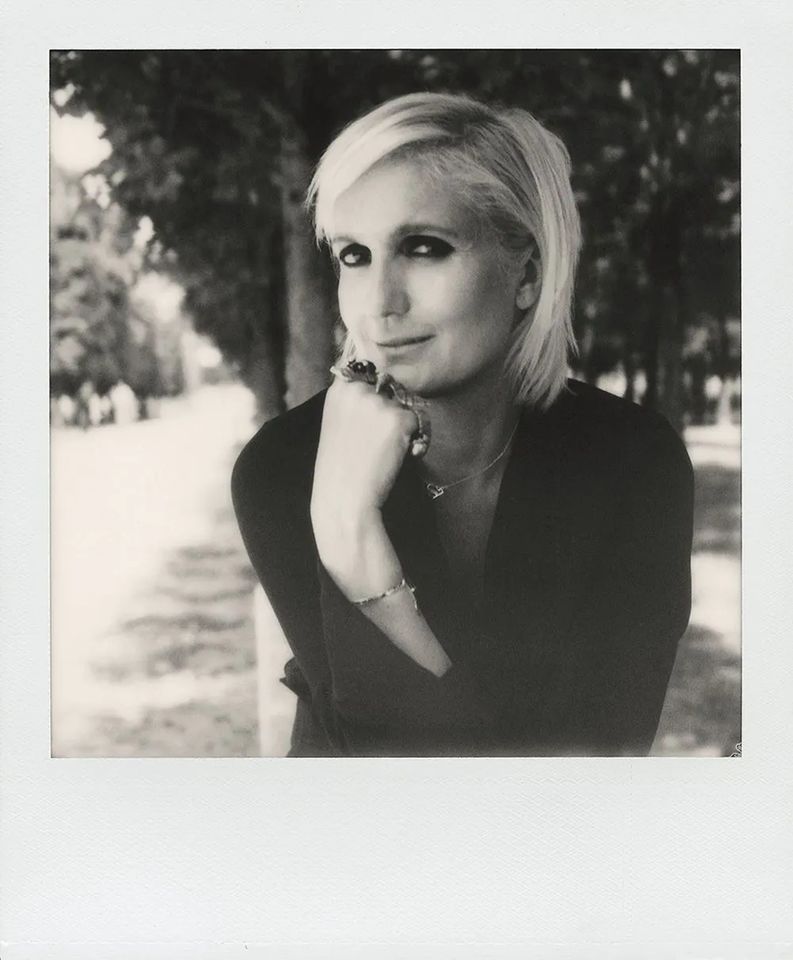 Portrait of Maria Grazia Chiuri.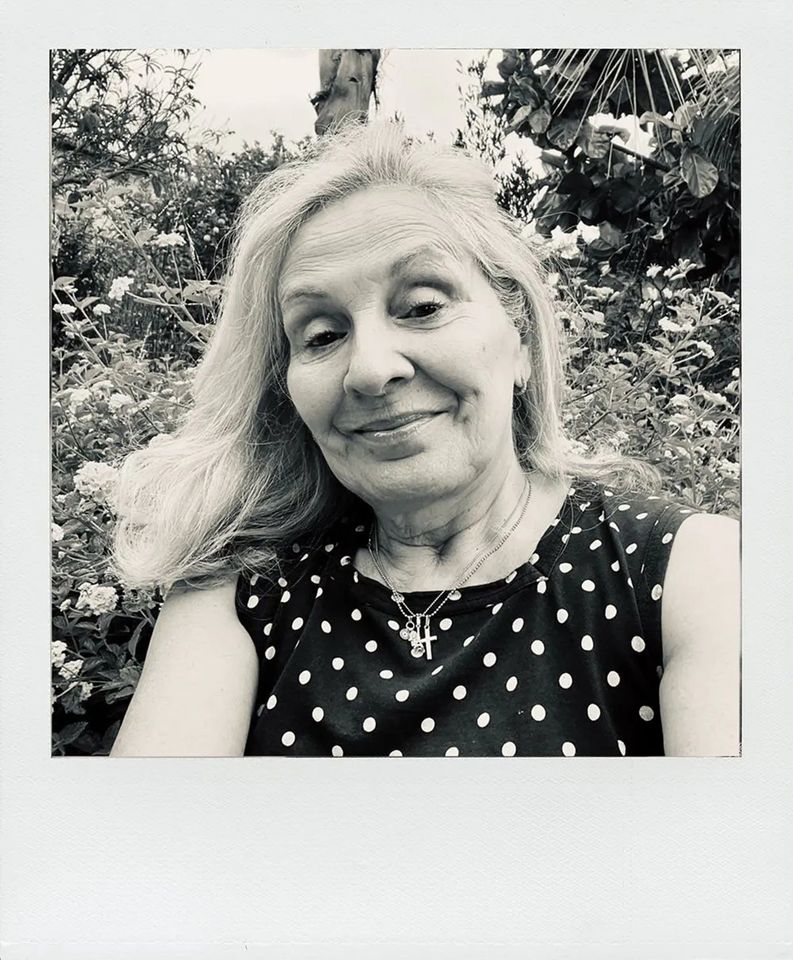 Portrait of Maripol.

ST: Maripol, how did you meet Elio Fiorucci?

MP: Before Studio 54, there was this club called Enchanted Garden. I took a lot of photos there. When I attended those renowned clubs as a young woman, I wasn't able to buy big brands, so I made my own clothes and jewelry. One day a woman, Mirabella, approached me and said, "I want 300 pairs of earrings like yours for Fiorucci." Earrings that I had made by hand; this is how the first jewelry collection started. Elio used to say, "Maripol and I have antennas—we are precursors of the future."

ST: How is the New York of today different compared to that of the 1970s? And why did you choose to move to Los Angeles?

MP: I don't feel like I've left NYC forever. Right now, with the pandemic underway, it has been more difficult to get around, but I usually commute between the two cities. Actually, if I were to move permanently, I would probably choose a European city. Maria Grazia says I should go to Rome. The other option is Paris. A lot of things have changed in NYC from the '70s and '80s-it's a totally different world. When I arrived in NYC, the city was bankrupt. You could do one job a month and be able to pay all the necessary expenses. Working in the artistic field meant meeting all the characters: artists, writers, filmmakers. We lived at night-we had clubs, discos, parties. Now, tell me a place where all this happens with the same vitality.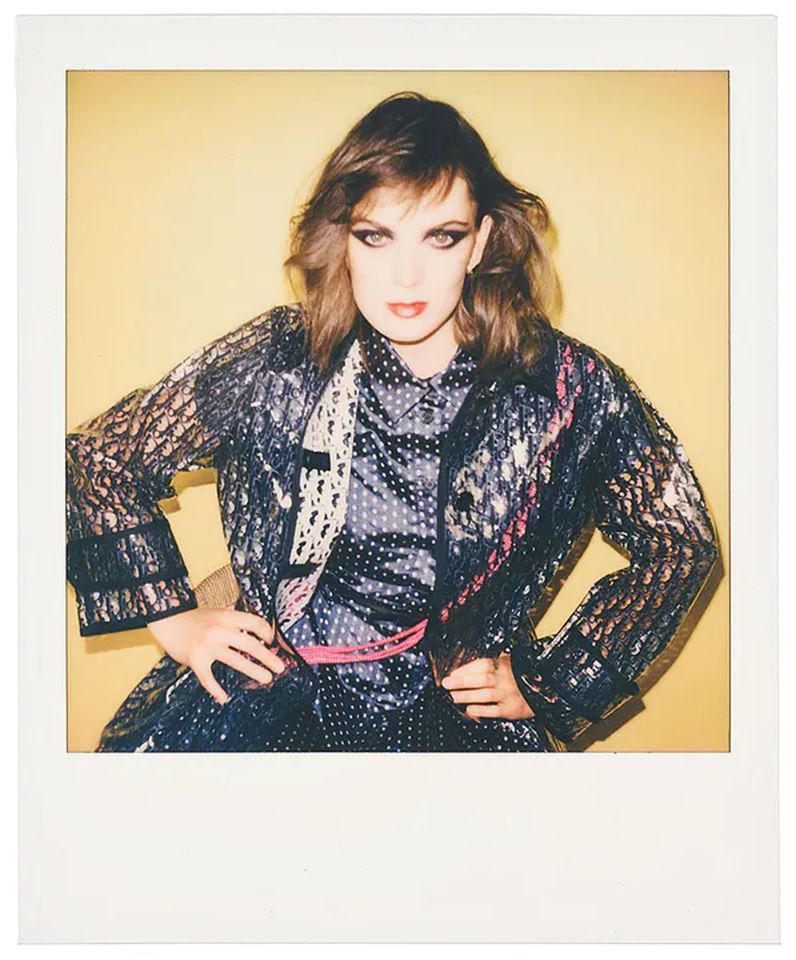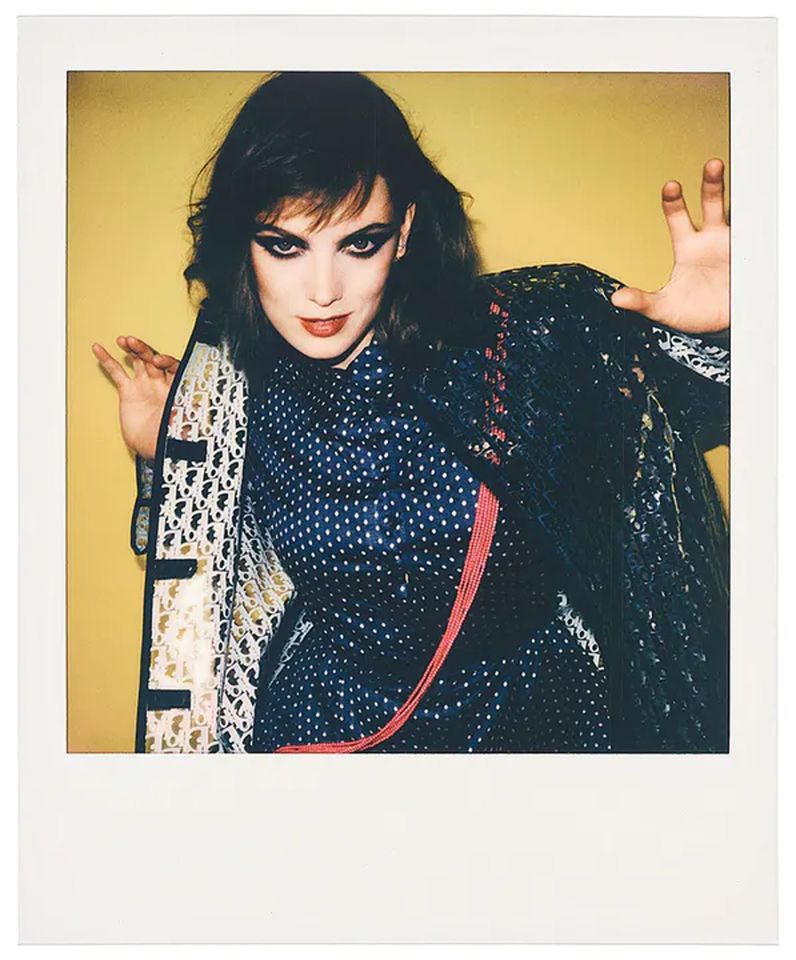 ST: Maria Grazia, let's speak now about Italy. What did you do there in the early '80s?

MGC: I was in Florence! With all our Florentine designers and very little money. We really had fun. We were all penniless and in love with fashion. It is so different now that it is almost indescribable. That was a radically unique historical moment. We had nothing, and yet we were content.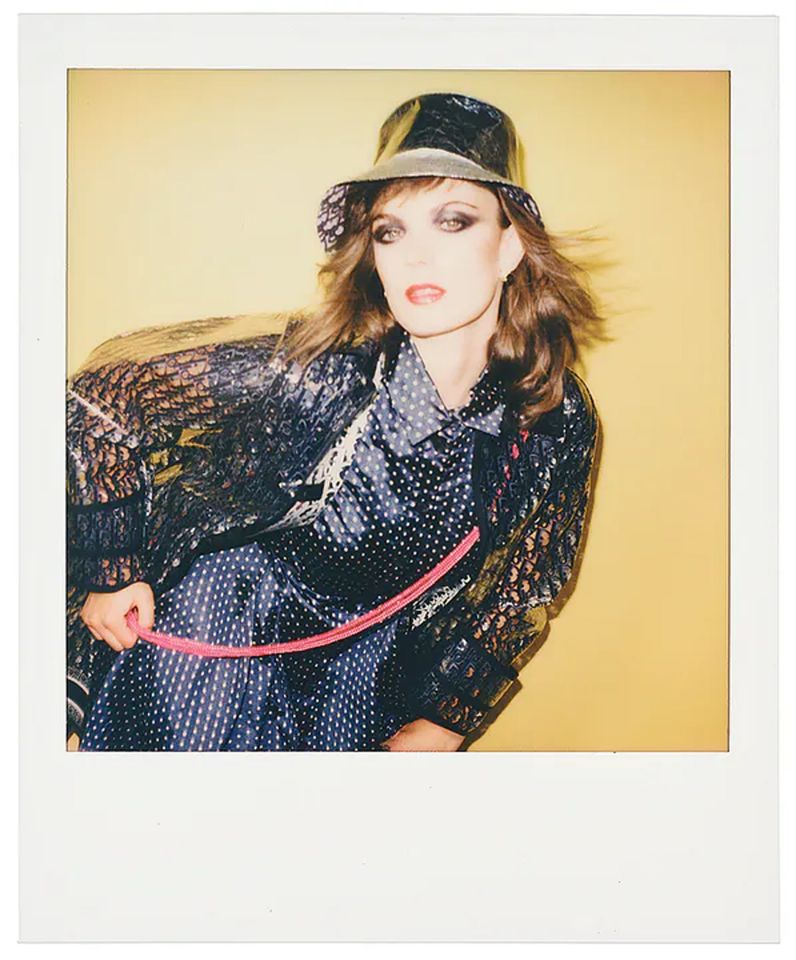 ST: We were hungry for novelty. At the time there were two currents that were popular: punk and disco. Which were you a part of?

MGC: I've always been pretty disco, but I admit, I had a moment with Sergio Zambon. A bit punk-not extreme like Sergio-but for a while I only wore black. It was almost a uniform. We were actually more naïve in some aspects. We didn't even know who we were; it was all a discovery. I remember one trip in particular to London, in which I left dressed in one way and returned in another. When we returned, the parents of the friend who was with me came to pick us up and did not recognize us.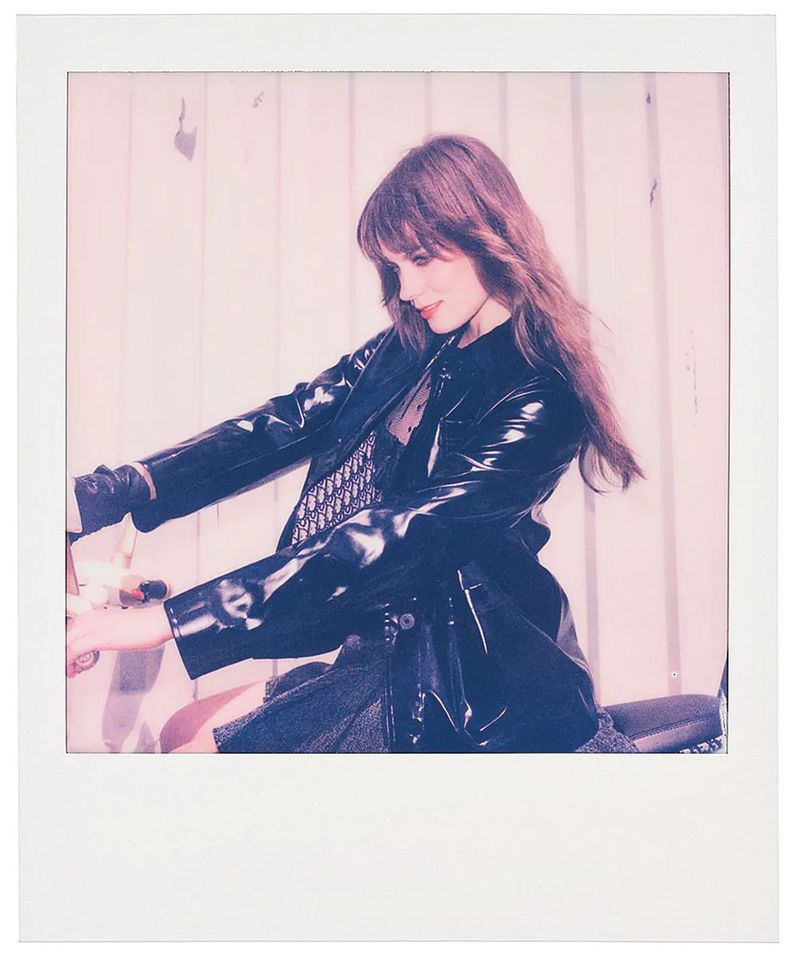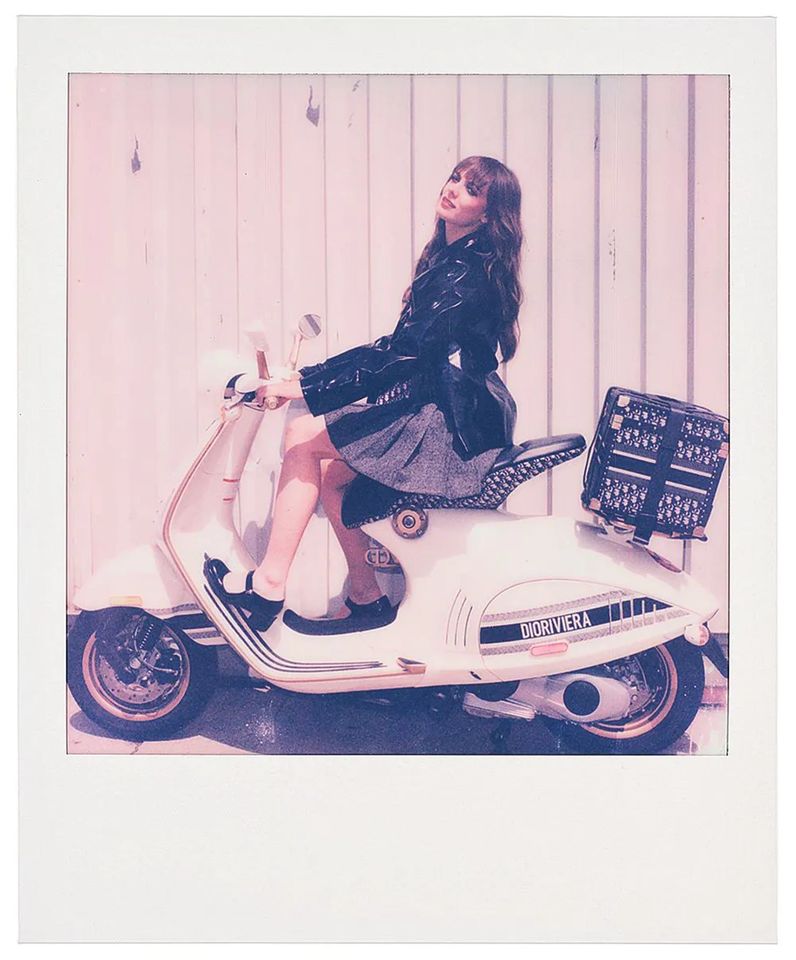 ST: Was this collection somehow a real leap into the past? Was it the result of the pandemic, from being locked up?

MGC: It is mainly because I find myself working with a very young generation. In my studio, they are all 24-27 years old. They have a different approach to fashion. Sometimes you even struggle to explain your past to them. It is certainly interesting to note how they see things in a totally different way. On the other hand, the different approach to this passion is evident. I am a little perplexed-we lived for adventure. The new generations know everything, but they lack that fearless spirit that we had.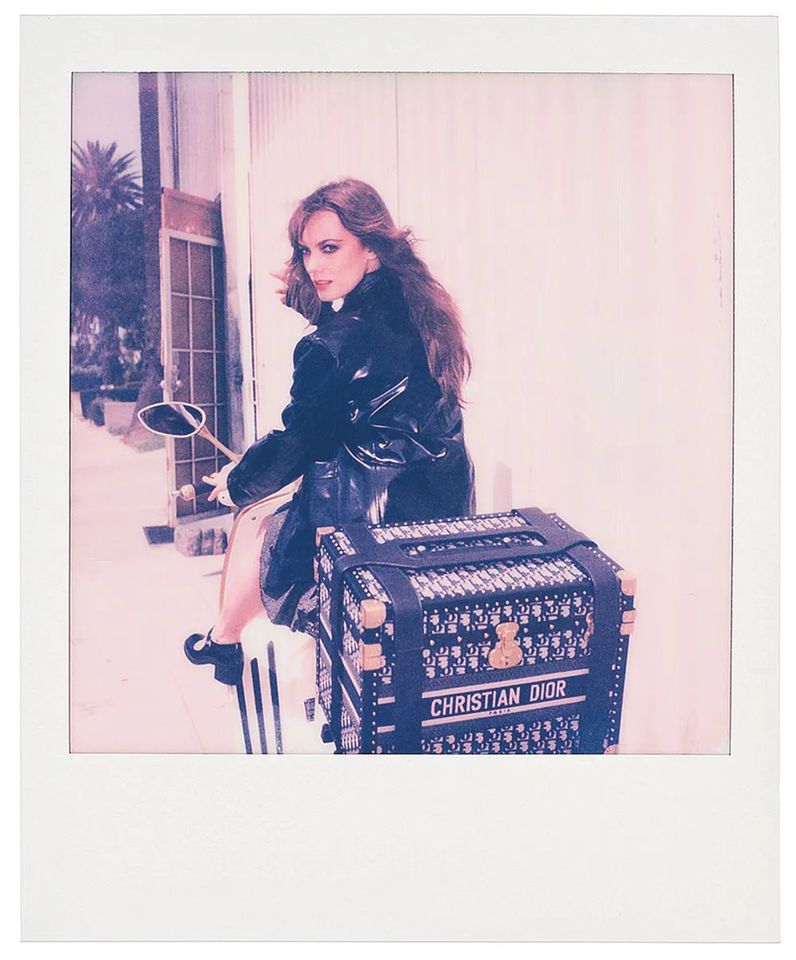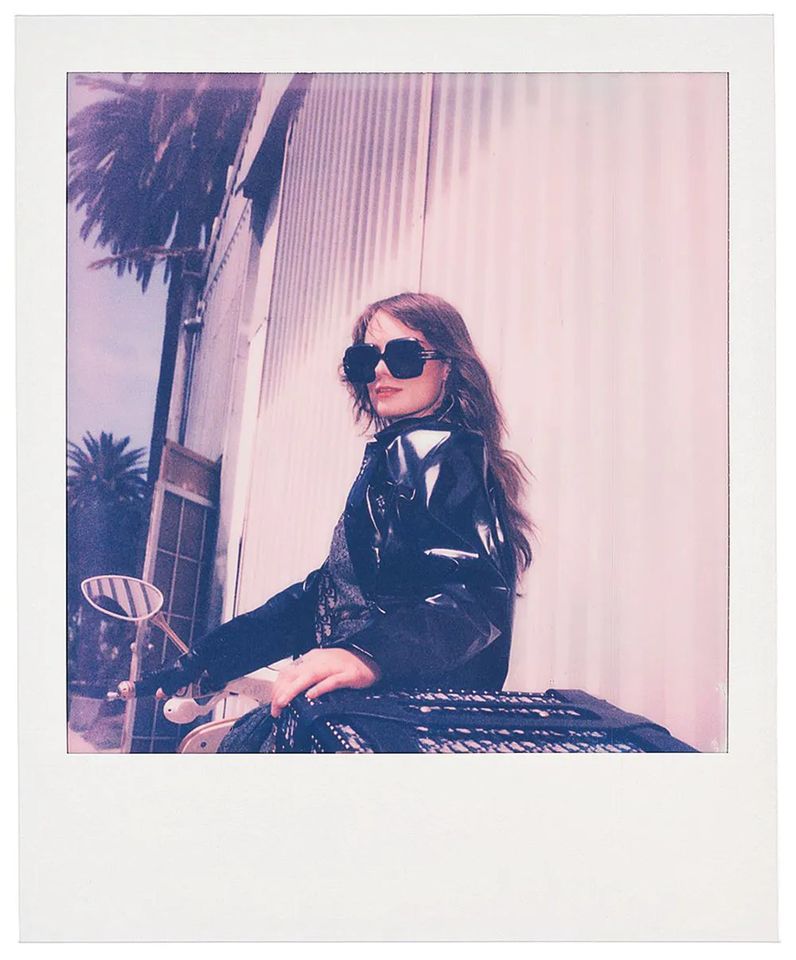 ST: The risk of discovery.

MGC: Exactly! I travel to see a certain material...The idea of making a collection while holed up in a studio does not belong to my generation.

MP: That's exactly what Elio understood! One day he gave me $2,000 and a plane ticket from New York to Tokyo and Hong Kong, and I had to go around all the neighborhoods to find the hidden gems.

MGC: I traveled all over Tuscany by car looking for artisans, suppliers...It was very enriching. I think at this point I know all the artisans and all the suppliers in Italy. You met a lot of interesting people, not just artisans but real artists. When I was trying to make embroidered bags it was an absurd proposal at the time. Those were the years of Prada and black nylon. Embroidered bags were not on people's radar. There was this challenge to create something new. Sometimes they discouraged you from doing so because you did not know how to start, but we had the spirit of fashion and luck. Now it is very different. I try to keep this philosophy as much as possible.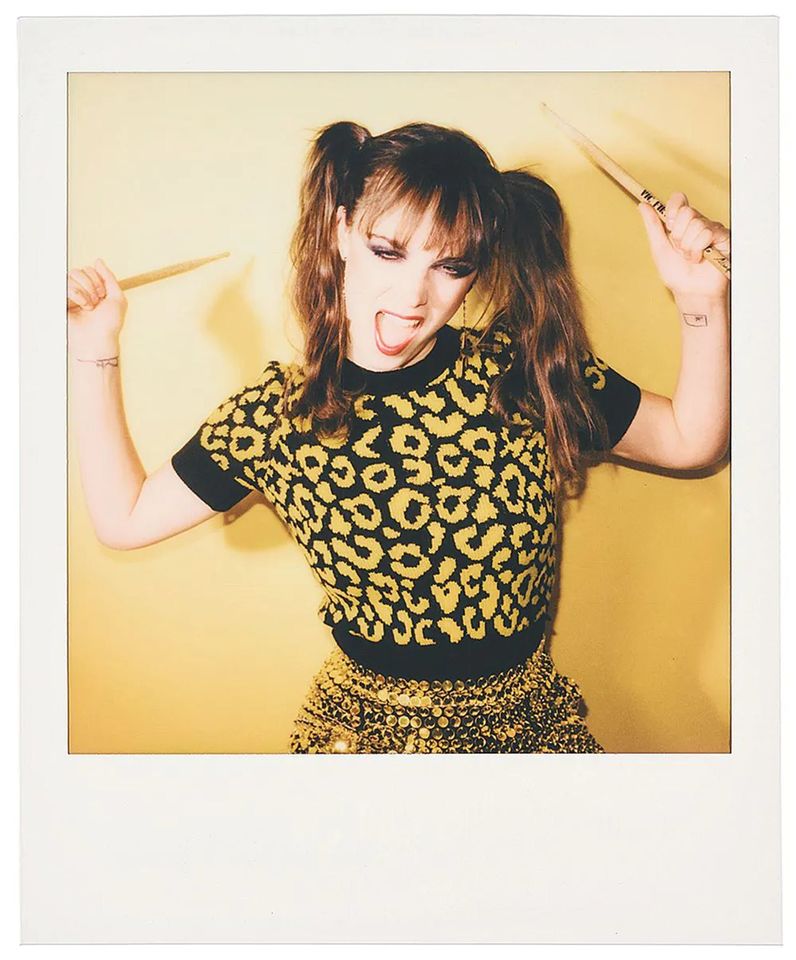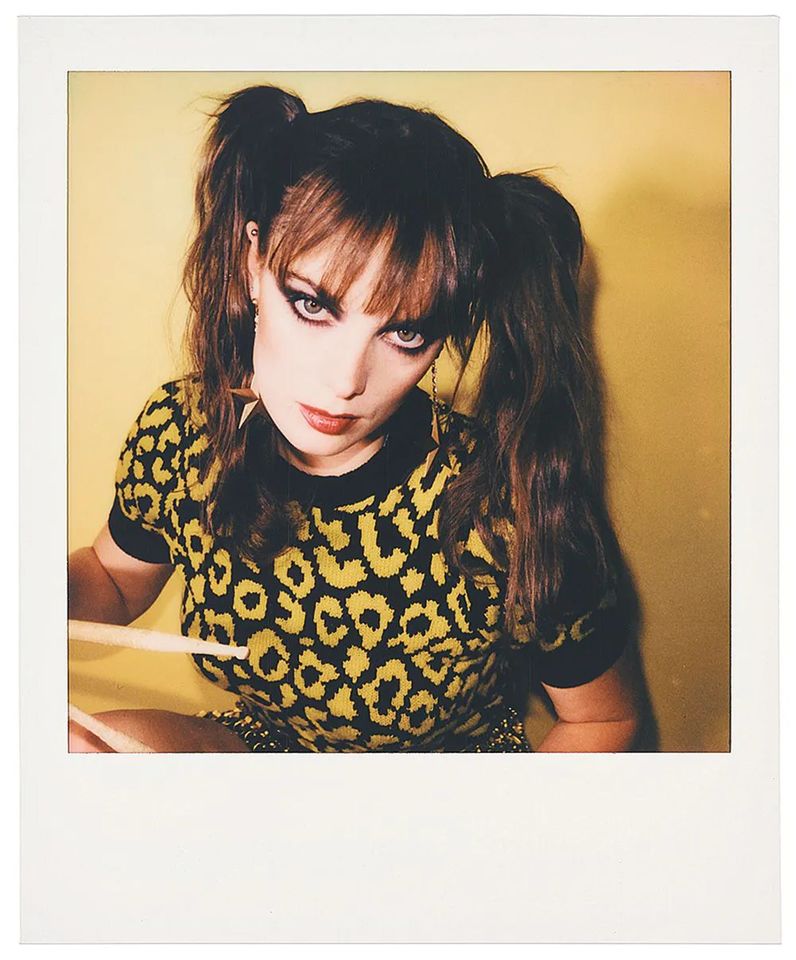 ST: It was truly a world to experience. In all fields, even in journalism, you had to throw yourself in and try. Let's talk about music now. During the '60s and '70s, music dictated fashion. It is the other way around today? Is it fashion that dresses music?

MGC: I believe that there has always been a connection between the two universes; everything is interdisciplinary. If I have to be frank, and talk about talent, I find that in those years there were more creative people. It's not easy to create a style. In the end, everyone copies the icons of music, such as David Bowie. The approach to fashion is very superficial today. It is thought that it can be done easily.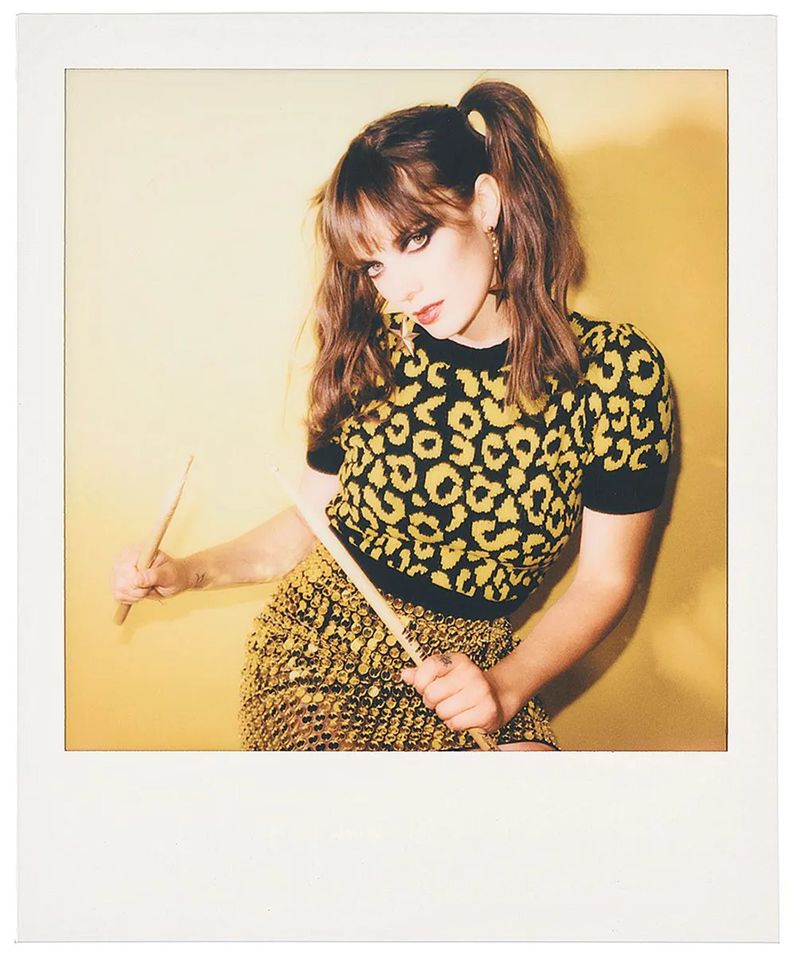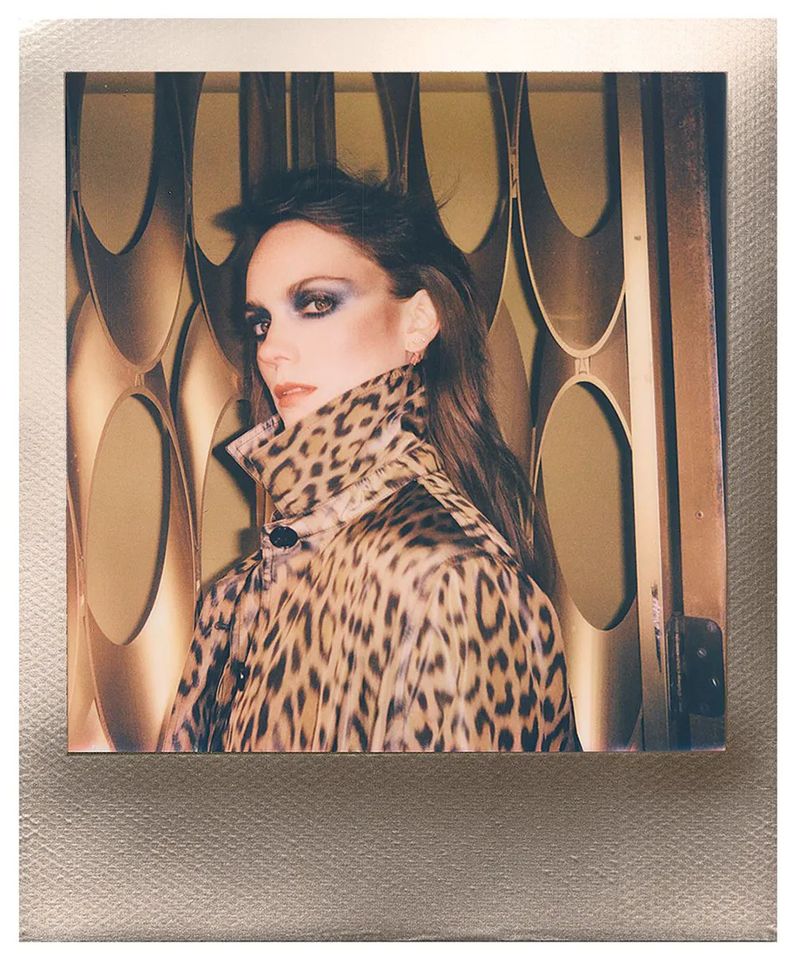 ST: Maripol, you have worked with many musicians by also working with their look, their image-you created Madonna's look for "Like a Virgin." Could you still do that today? Is the stylist's job the same as it used to be?

MP: Sometimes I think that, because I am in Hollywood, I should go back to styling. But then I change my mind. I prefer taking photographs and filming to styling. I can give advice, but I could never do that job again. I remember one day Cher came to my loft in NYC and tried on all my jewelry and fell in love with it-it's not the same job. If I had to dive back into the world of fashion, I would like to become a costume designer, not a stylist.

MGC: You are talking about iconic memories, crazy moments that were born from a deep relationship. Maripol and Madonna knew each other. It was necessary to get in tune with that person, to share a common project. Today, both for the countless requests and for the new way of styling, we no longer share a common background. It is very different.

MP: I just got back from working with Grace Jones in Jamaica. Grace is 70 and coming out with a new record, and I'm helping her with it. She is a fashion icon. I would love to make a book inspired by her persona and create a real Grace-inspired capsule collection.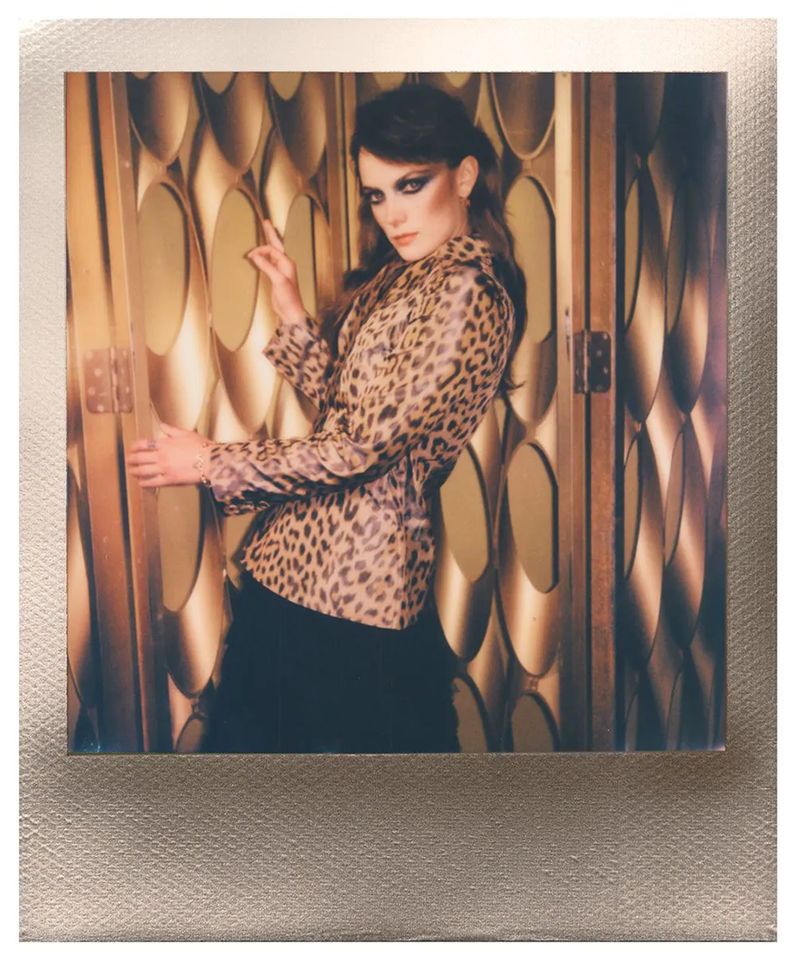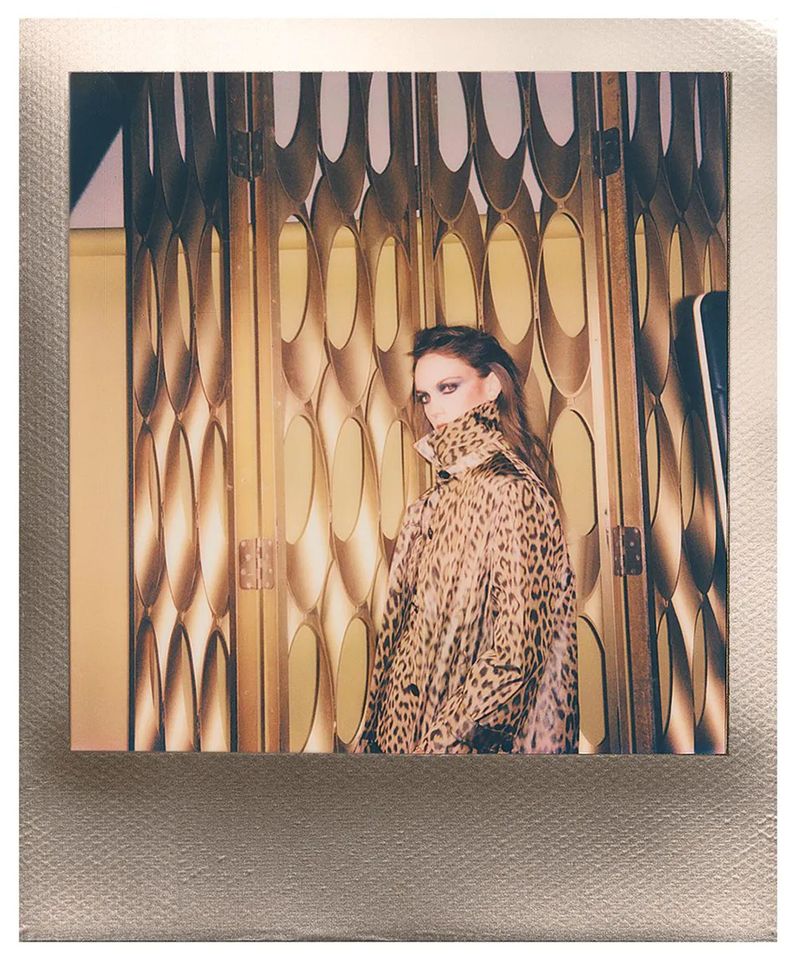 ST: Can we say that with this Pre-Fall 2021 collection, you wanted to return to the past? To your origins?

MGC: Exactly, origins! The basic things that give life pleasure. Little is said about the pleasure of the body, but it is necessary. Dancing, listening to music, letting off steam, being part of a community...this is the basic engine of the whole collection.

ST: I like your idea of being pragmatic women.

MGC: This is a community, a factory of female artists. We do what we want to do, without fearing the judgements of others. Long live women!