I don't know about you, but my hair is looking tragique. My roots are grown out, unwanted redness is creeping into my waves, and my hair just looks blah.

For blondes, this problem is especially dire: The color in your hair oxidizes with every passing day, resulting in brassiness and orange tones. While "wash your hair less to preserve your color" is a popular suggestion, your scalp needs to be properly cleansed to stay healthy, which means shampoo is still a necessity.

An inconvenient paradox! Thankfully, brands have noticed we're in dire need of some tone correcting, and have dropped a plethora of pigmented shampoos. The most popular shade? Purple, and for good reason. As a cool shade on the color spectrum, violet pigments work to neutralize unwanted yellow shades and add much-needed coolness to stale color, which means your dye job looks fresher.

And while purple has been a proven MVP for blondes-from platinum to caramel to every tone in between-it's also a stealthy fix for cool brunettes, raven-haired beauties, and even those who have gone gray. Even if you've never colored your hair and your roots aren't running away from you, a wash with purple pigment could give your virgin strands a brightening boost. We've curated the ultimate list of the best purple shampoos for every texture, shade, and budget.


1. For Dry Hair
Blonde Perfecting Purple Shampoo : Moroccanoil
This is the smartest brightening formula you'll try this season. Positively charged micro-capsules infuse negatively charged hair fiber with nutritious argan oil to moisturize the hair while it's lifting the warmer tones. Even silver foxes can use this formula, since it banishes the orange tones that can crop up in grey hair.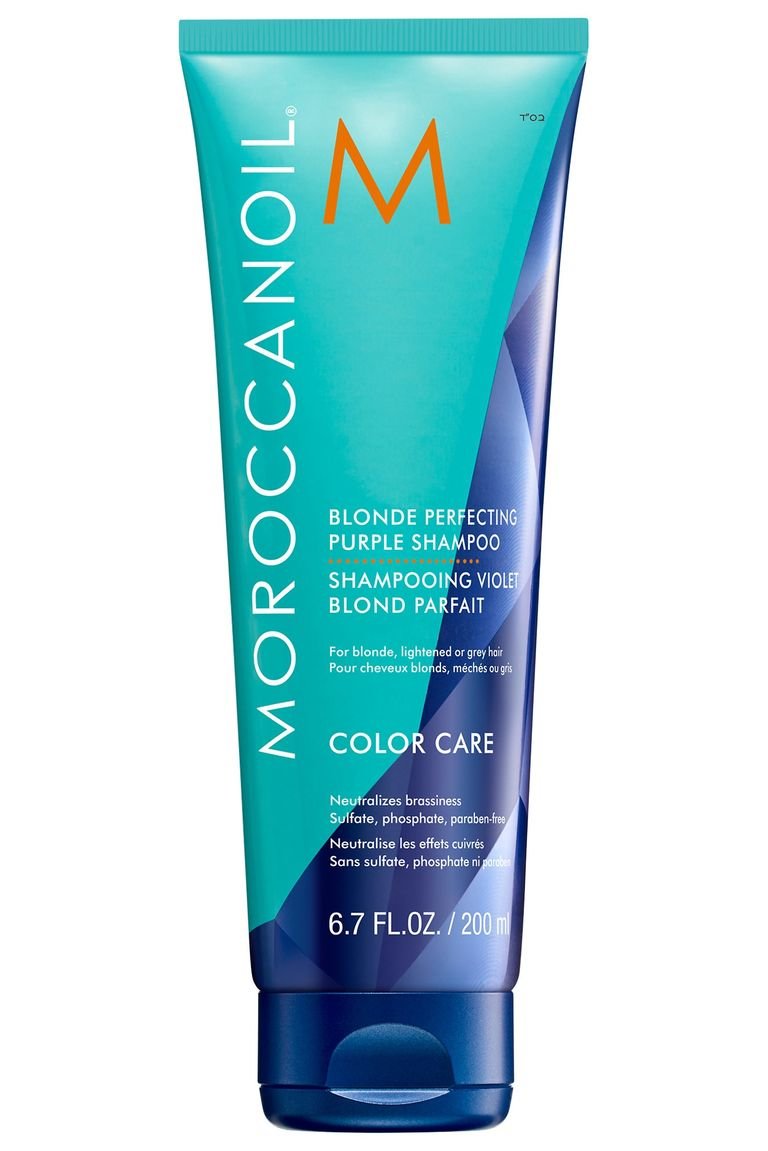 2. For Brassy Tones
Elvive Color Vibrancy Anti-Brassiness Purple Shampoo : L'Oreal Paris
Faux blondes know the struggle: A few weeks after leaving the salon, their beautiful dye jobs turn yellow and orange. In the shower, leave this product on for three minutes. When it rinses out, your color will return to that salon quality you love.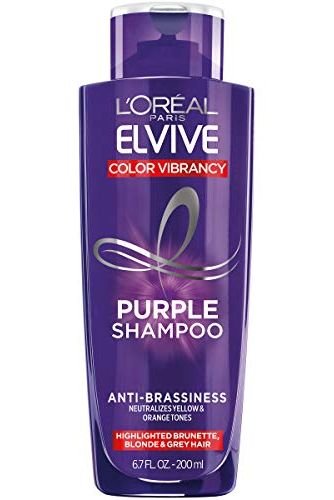 3. For Brightening
Blonde Ale Brightening Shampoo : Drybar
Lemon and chamomile extracts give this everyday formula its brightening powers. It treats the hair as it tones it, too: the brand included keratin to strengthen the hair and fight against breakage.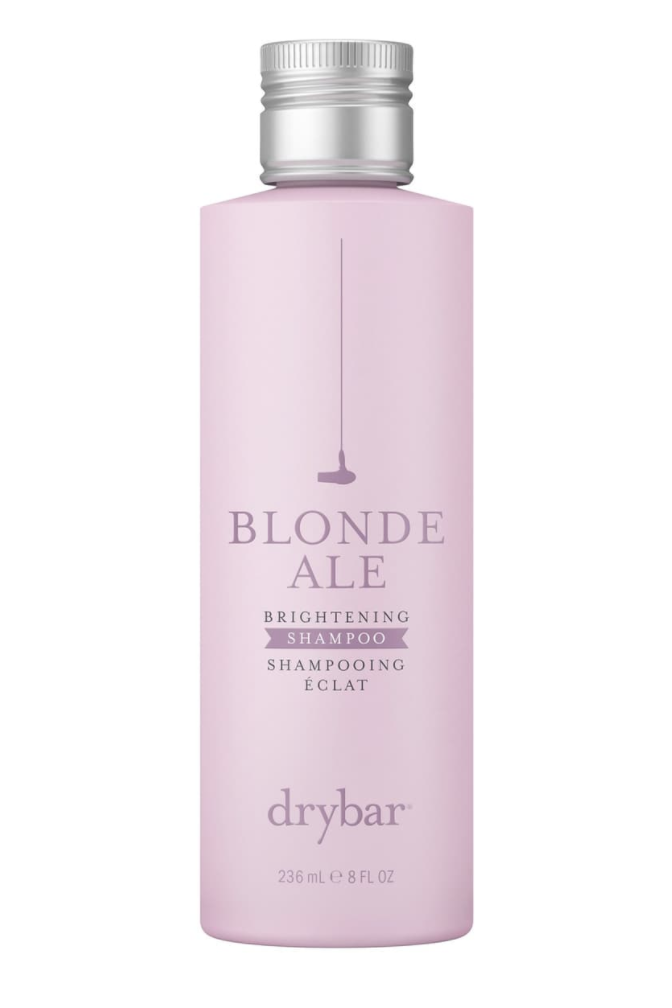 4. For Platinum Strands
Platinum Blonde Shampoo : Paul Mitchell
Icy blondes or cool-silver toned hair is especially hard to maintain. That's why a cooling shampoo is so important to have in stock. This product is especially made for the most intense platinum locks. As an added bonus, it smells like calming cucumber and melon for an at-home spa day.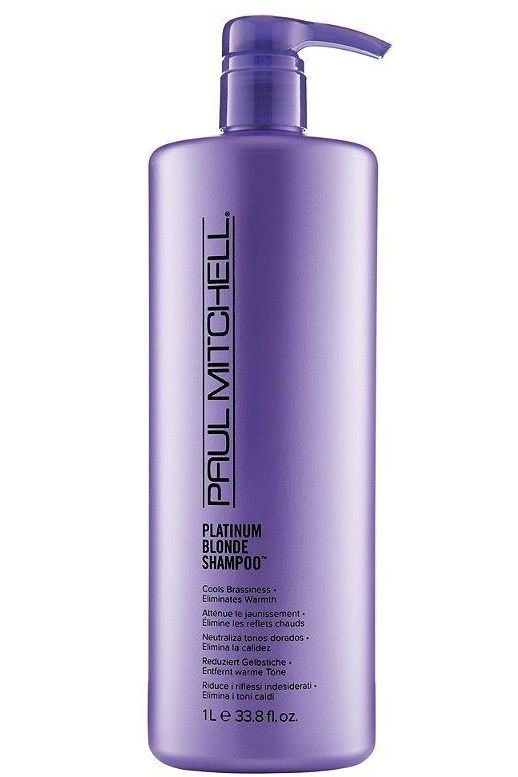 5. For Color Enhancement
Blonde Angel Treatment : KEVIN MURPHY
If the sleekness of the bottle is any indication, this product produces high-quality results. For blondes and gray-haired folk, using this in the shower adds life back into the hair, all while eliminating brassy tones.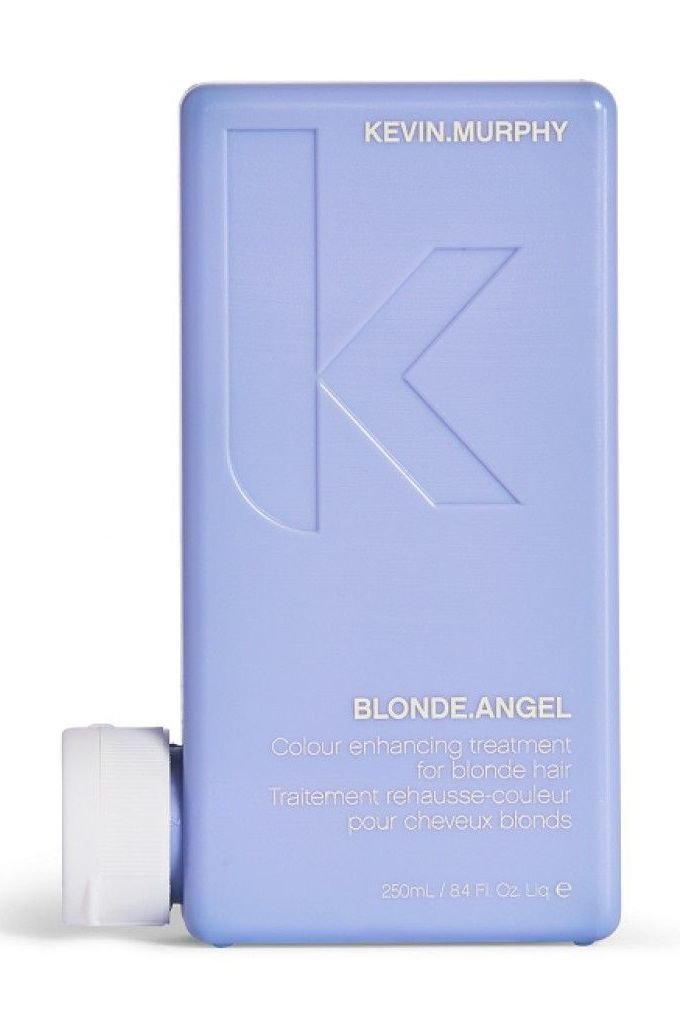 6. For All Blondes
Purple Shampoo for Blonde & Silver Hair : Shimmer Lights
This shampoo is a cult classic for all the right reasons. Highlights are refreshed, and yellow or orange tones are eliminated in one quick rinse. Step out of the shower like you just stepped out of the salon!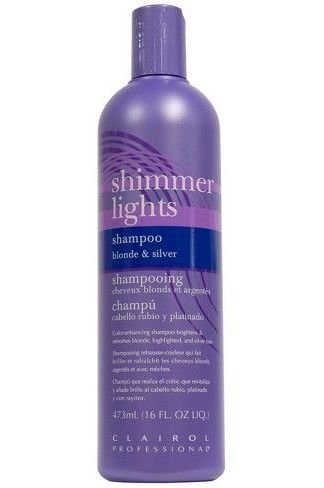 7. For Highlights
Blond Absolu Anti-Brass Purple Shampoo : Kérastase
The hyaluronic acid in this luxe formula keeps the hair bouncy and hydrated while lifting brassiness. Combine it with the line's powerful pigmented mask for a total transformation.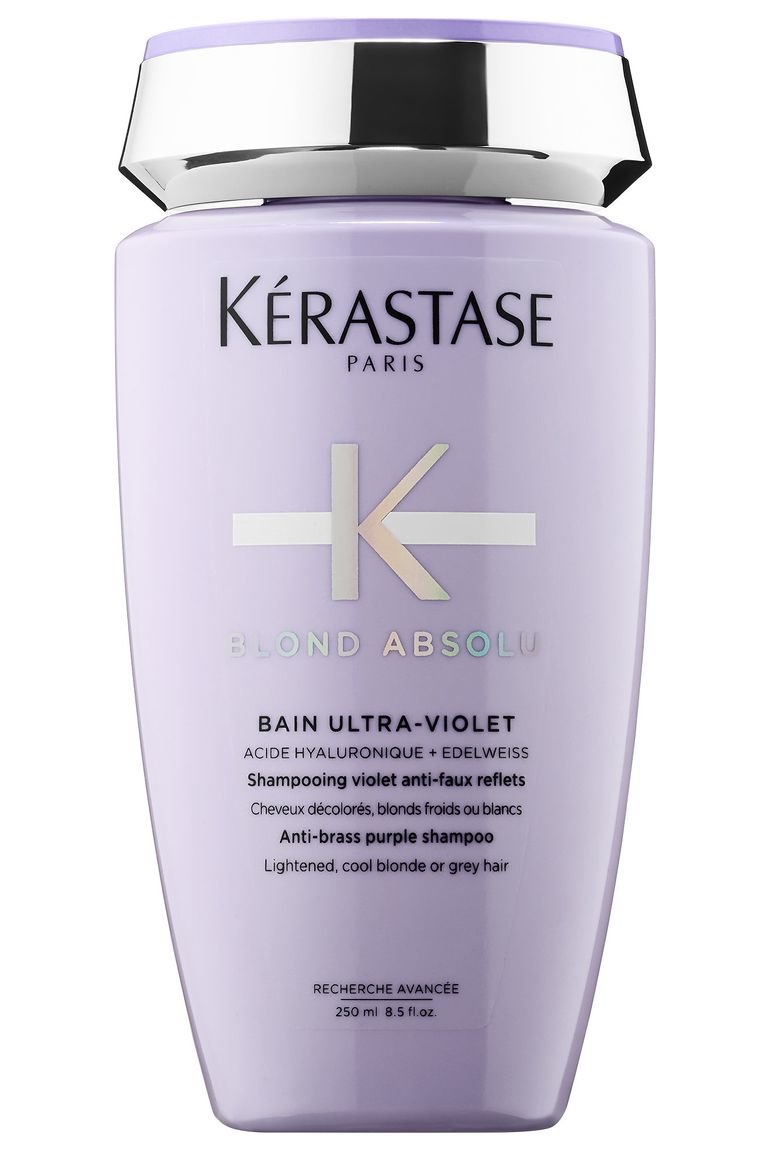 8. For Icy Blondes
Cool Blonde Shampoo : dpHUE
Hibiscus flower extract and silk amino acids make this formula as hydrating as it is toning. This formula will zap any warmth in your hair, so it's best for ashier blondes.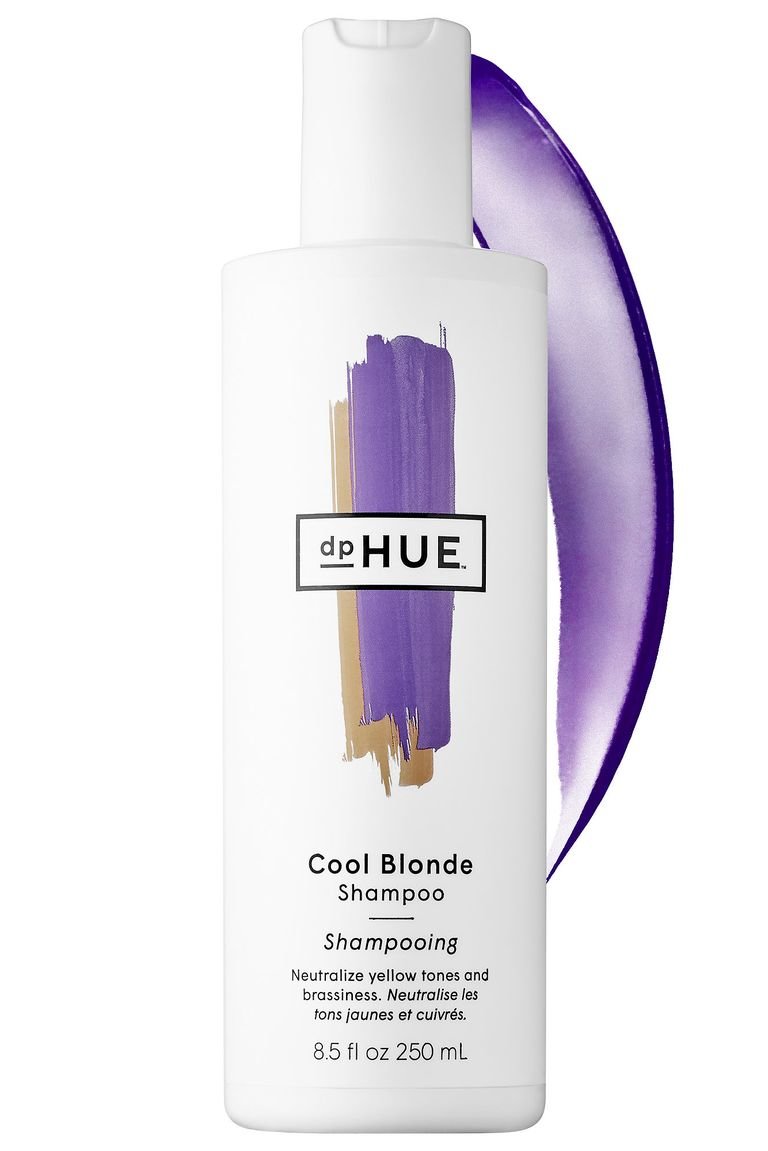 9. For a Budget
John Frieda Violet Crush Purple Shampoo : John Frieda
If brassiness is your main concern, John Frieda's deeply pigmented offering will knock it out in just one use (and for mere dollars.)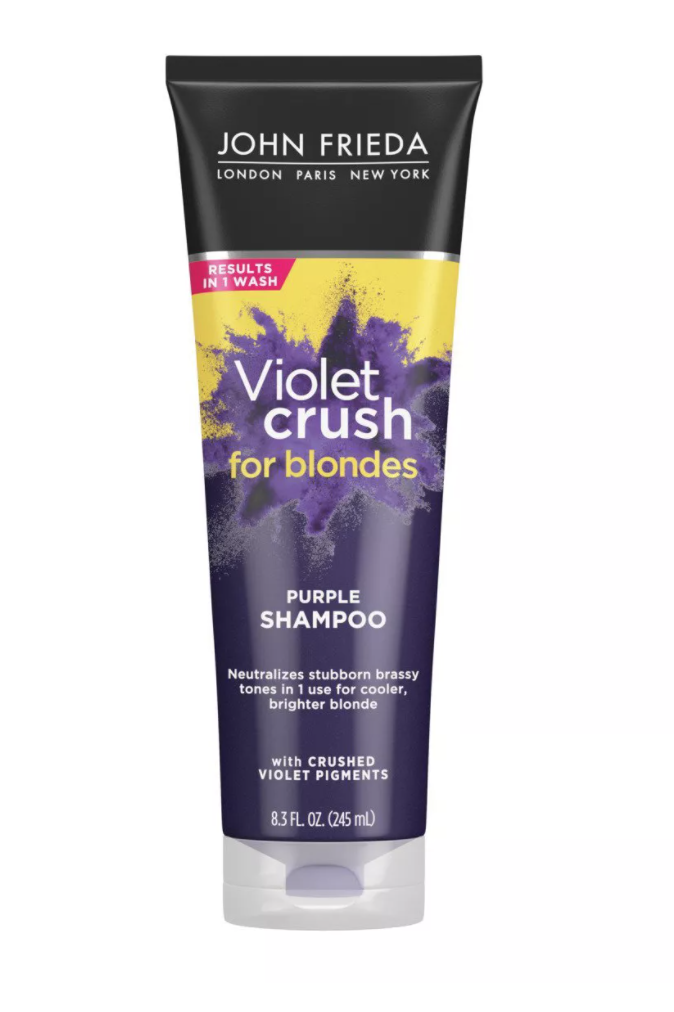 10. For Damaged Hair
Bust Your Brass Cool Blonde Shampoo : Amika
Seabuckthorn, the brand's hero ingredient, is fatty acid and vitamin-rich and optimal for keeping hair that's been damaged by color strong. That's why this formula works so well for strands that are a bit brittle, but still need some much needed reinvigorating.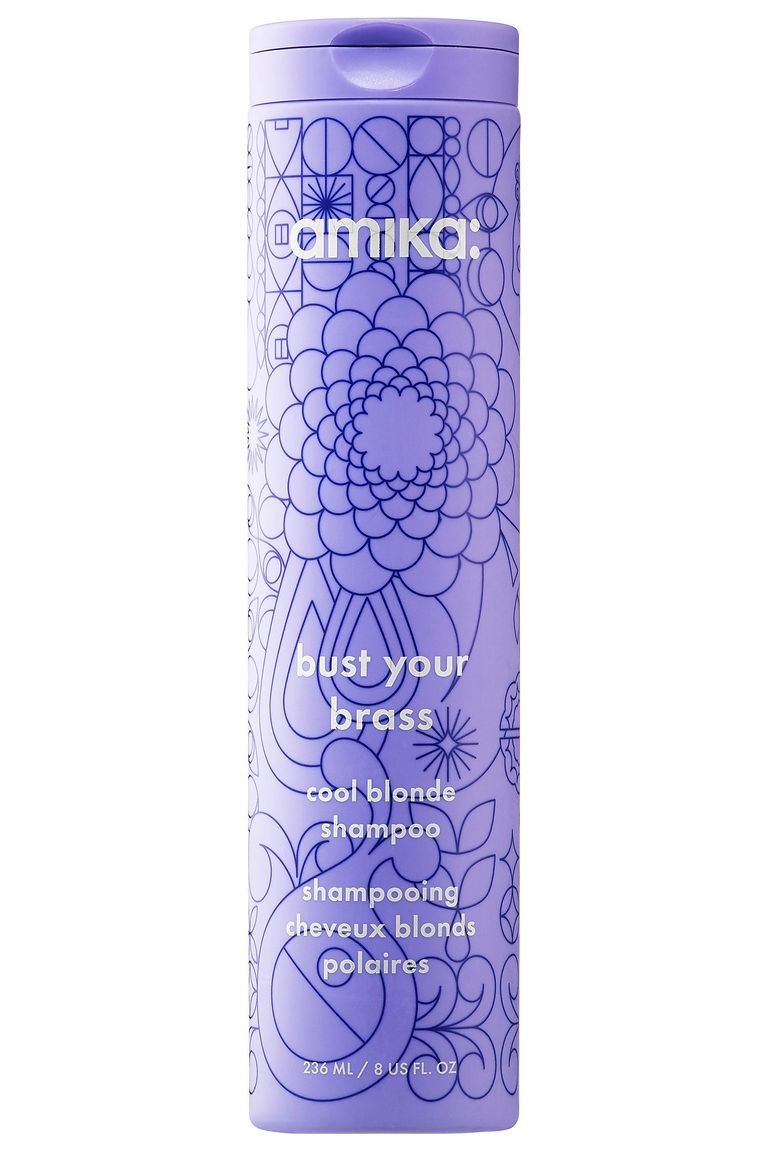 11. For Highlights
Silver Shampoo : Sachajuan
Chic packaging is the least of this offering's best qualities. It works for all textures, won't mess with highlights, and injects fresh silvery tones into any shade.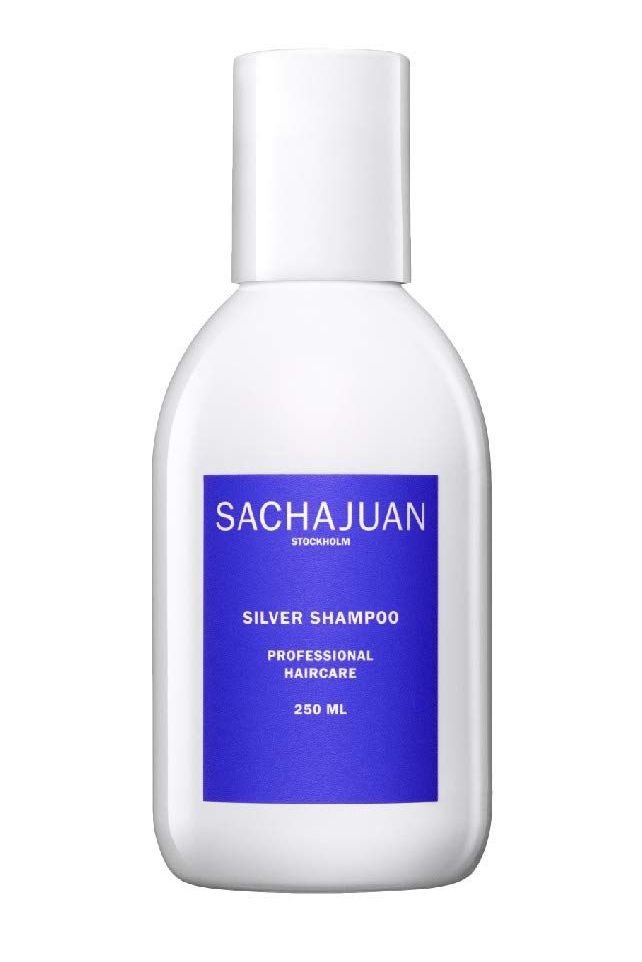 12. For All Cool Tones
Total Results So Silver Shampoo : Matrix
The entire squad can use Matrix' yellow-squashing option. The violet in the formula kicks the warmth out of both brunette and blond strands.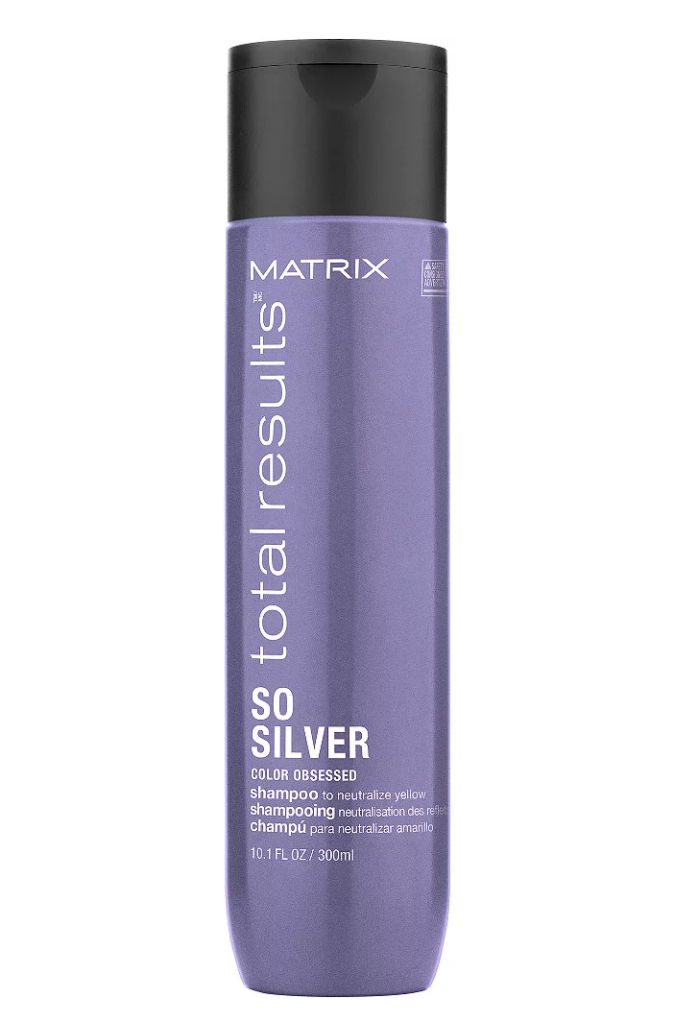 13. For Split Ends
Icelandic Blonde Shampoo : Philip B.
Time-released botanicals and natural plum extracts add plenty of moisture to strands that need extra TLC, and provide salvation to split ends made worse by repeated color.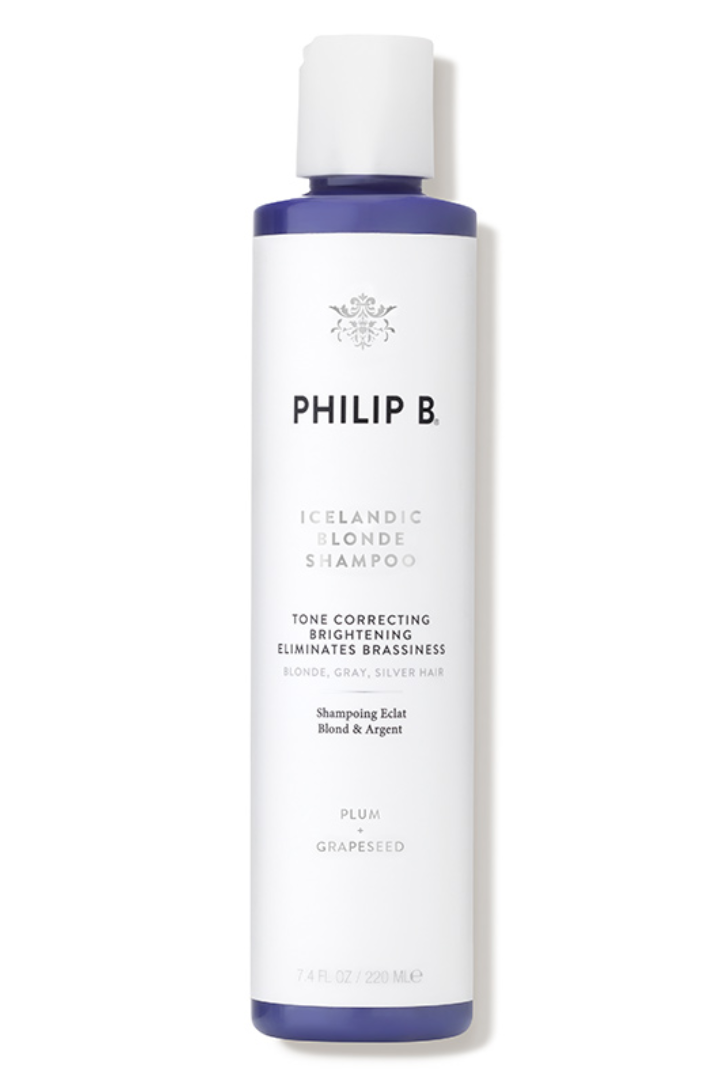 14. For A Budget
Kristin Ess The One Purple Shampoo : Kristin Ess
$12 (!!!) will earn you more than enough brightening power to hold you over until your next salon visit. And the formula is versatile: For ashier color, you can keep it in the shower for everyday use, or for something a bit warmer, stick to using it every other day.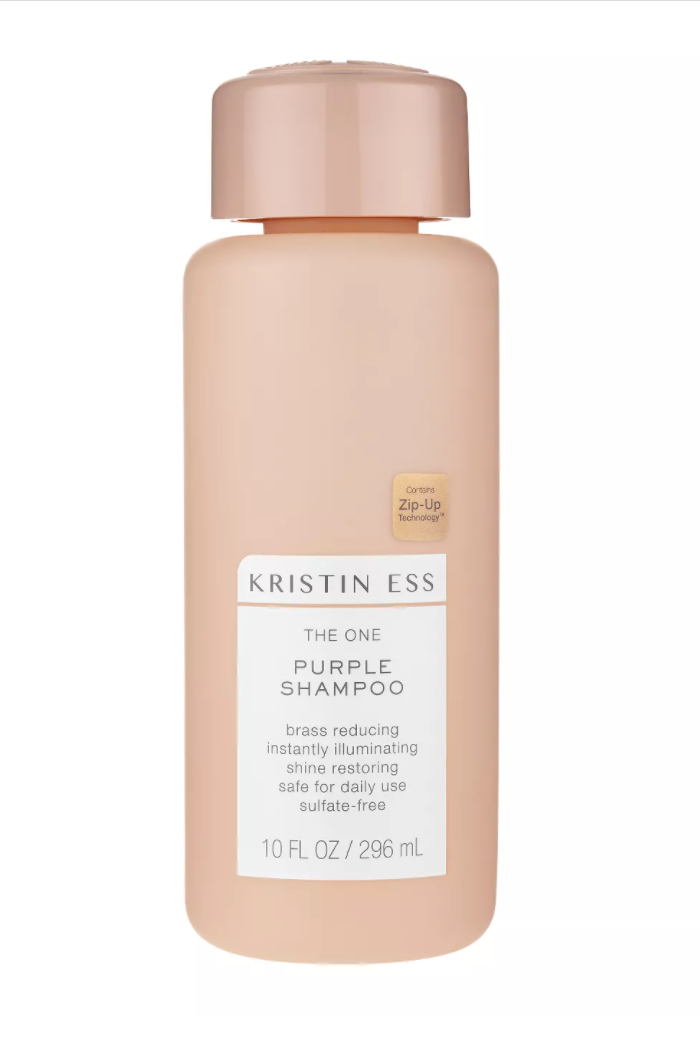 15. For City Strands
Bright Blonde Shampoo : Oribe
While time and over-washing are big factors in dulled color, environmental aggressors can exacerbate the issue. Oribe's signature complex of watermelon, lychee, and edelweiss flower extract helps protect your mane, which means brighter color for longer.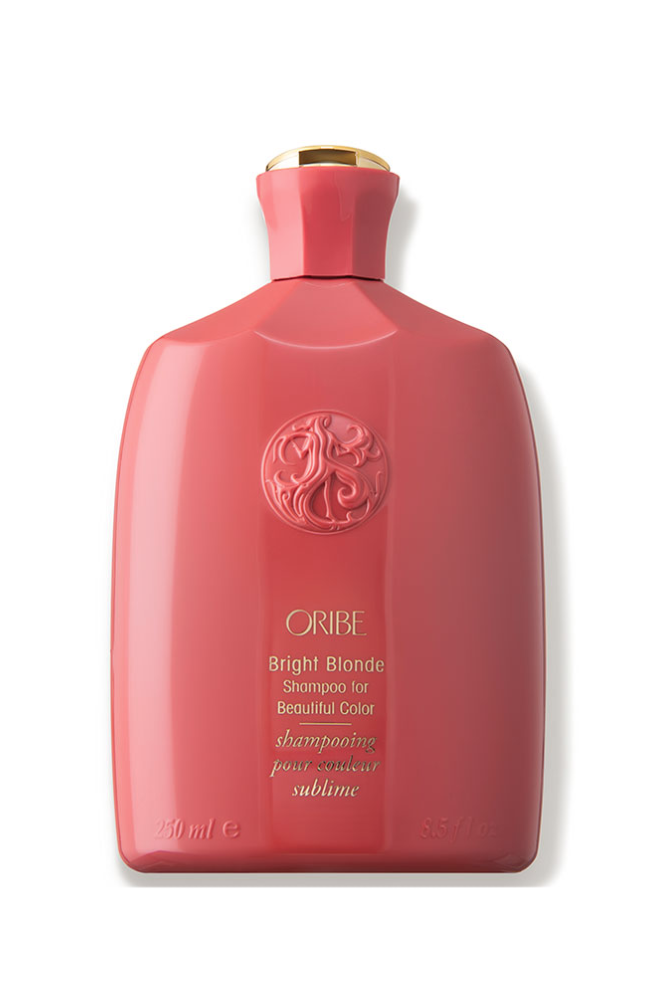 16. For Platinum Blondes
UNITE Hair Blonda Shampoo, 8 Fl Oz : UNITE
Justin and Hailey Bieber have been known to share this one in the shower, and if that's not incentive enough, it's instantly effective for keeping platinum blondes as icy as possible.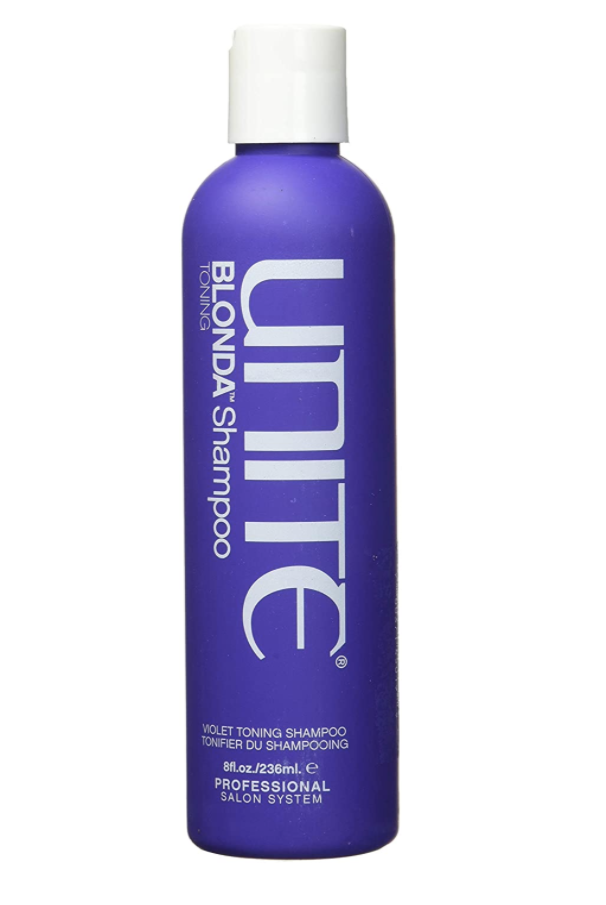 17. For A Vegan Option
Daddy-O : Lush
In addition to having an undeniably catchy name, Lush's pigmented shampoo has citrus juices and seaweed that brighten and strengthen hair the all-natural way.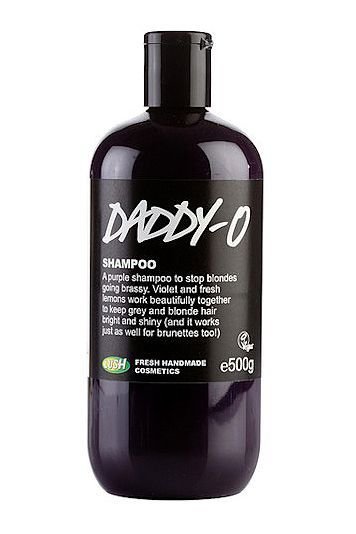 18. For Customization
Custom Purple Shampoo : Function of Beauty
If your hair needs some extra TLC, reach for this totally bespoke option. Just take the quiz online based on your hair's texture and specific needs, and the yellow-neutralizing purple pigment can be added to your personalized formula.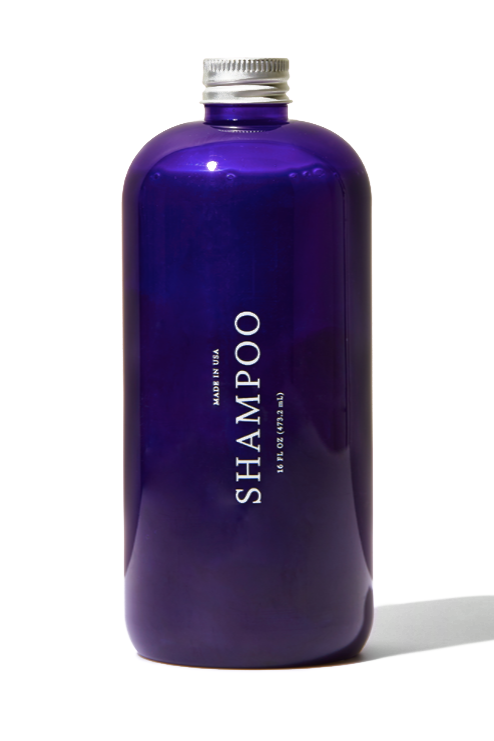 19. For Breakage
Redken Color Extend Blondage Color Depositing Purple Shampoo : Redken
Not only will this formula make your blonde brighter, but it will help preserve the color that's already there, which means less salon visits (and coloring at home.)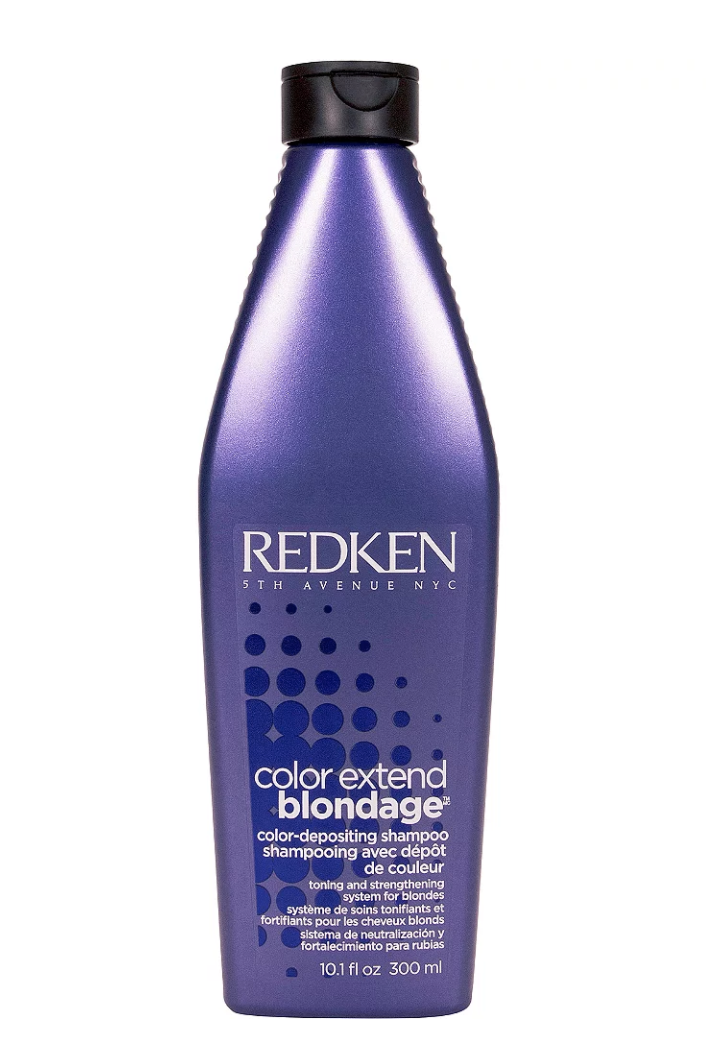 20. For Damaged Hair
Nexxus Blonde Assure Shampoo : Nexxus
Strengthen your strands while you zap yellow tones. Nexxus' violet pigment-infused shampoo contains keratin proteins to repair damaged curls and waves.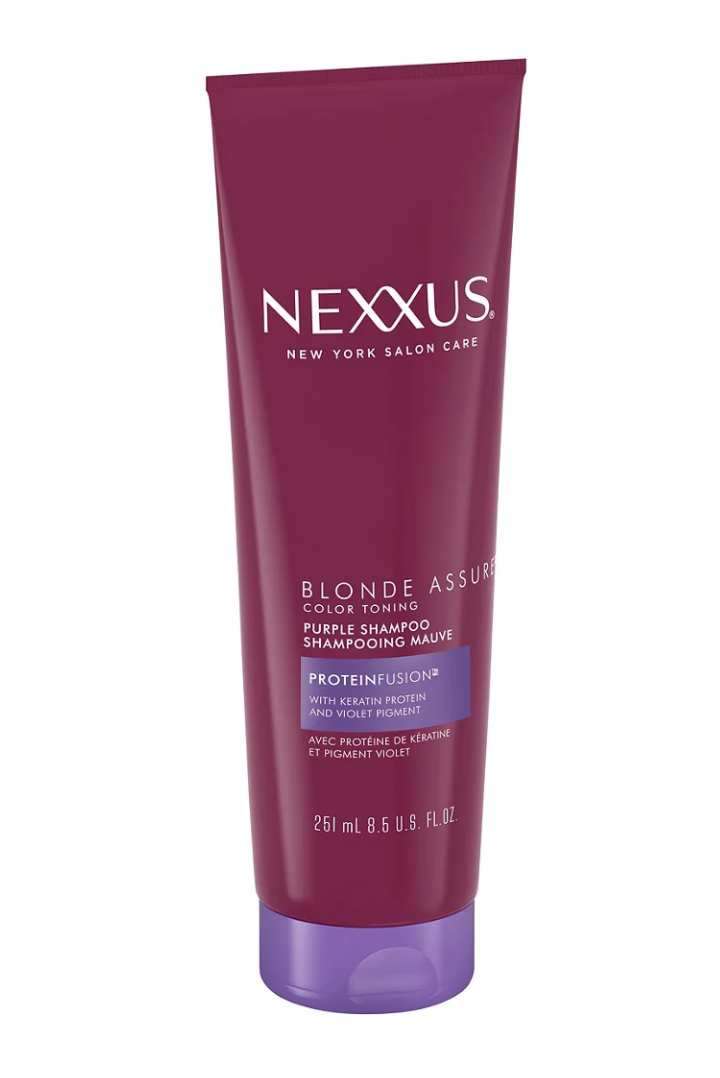 21. For Warm Blondes
Rahua Color Full Shampoo : Rahua
Amazonian oils give this versatile formula its nourishing kick. It'll cool down the warm tones in platinum blondes, but isn't too harsh to use on honey blondes who wish to keep their color more neutral.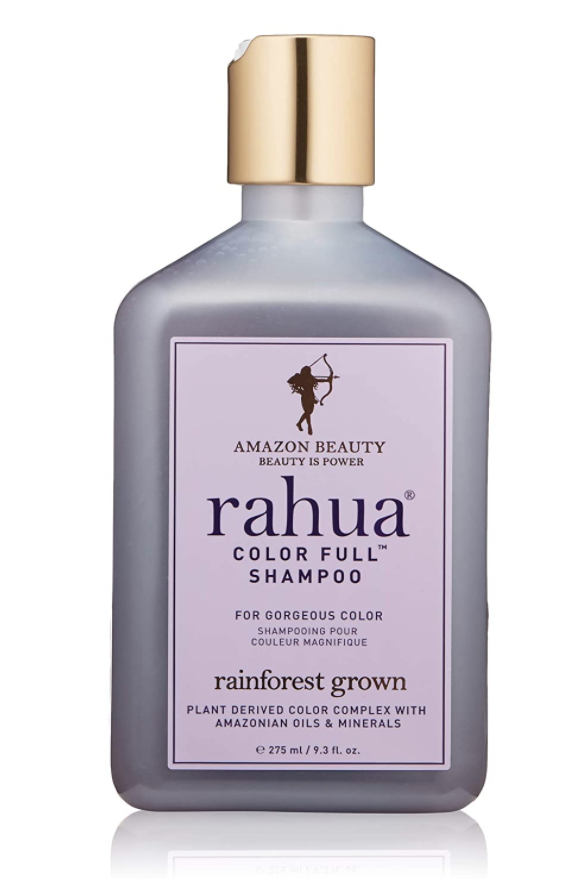 22. For Dullness
Blonde Moment Treatment Shampoo : Not Your Mother's
Violet rice smoothes frizz in this budget-friendly option, and restores much-needed shine to hair that's been worn down by repeated coloring.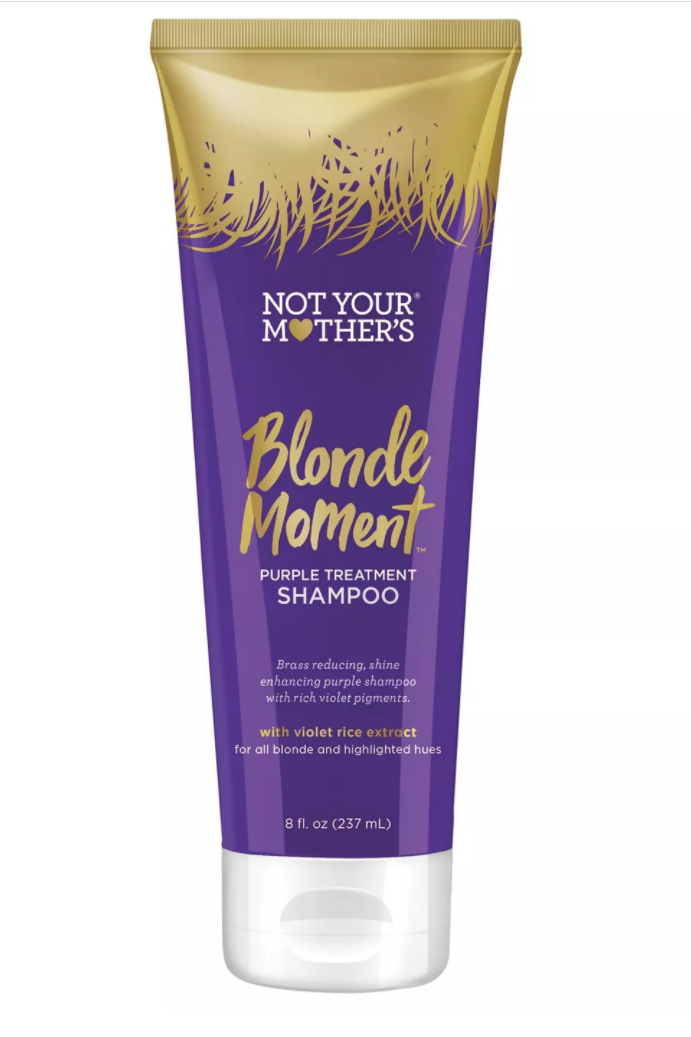 23. For White Blondes
Pravana The Perfect Blonde Shampoo : Pravana
If you're looking for brighter strands by the time Happy Hour rolls around, wash then with this whitening formula. It'll lift a ton of brassiness in just one rinse.