Marcia began with a tube dress, the now-famous TchikiBoum, designed with cut-outs down the side and meant to be worn with nothing underneath. The brand's founder, Emma Reynaud, first pursued a career as a ballet dancer and then as a model, before becoming a fashion designer after being encouraged by her friend, jewelry designer Charlotte Chesnais. With Marcia, Reynaud says she wanted to create "a clothing brand that sublimates the body with sensuality, femininity, and eco-responsibility." It's an idea that is increasingly riding the wave in the fashion industry in response to our new way of consuming. But what does the designer think of the recent fascination with upcycling—the repurposing of existing clothes and textiles—which has been one of the founding principles of her 100-percent Made-in-France brand? "It's a huge project," Reynaud says. "Starting from an existing piece to create another is the most environmentally friendly way to design a garment. I have a lot of admiration for the designers who upcycle, like Hala Moawad [of Momma's Blues], who creates clothes from scraps of leather, or Gaëlle Constantini, who made a dress out of discarded curtains from the French Senate. It takes unwavering commitment and so much creativity. Bringing that to a production scale is a challenge I'd like to take on."




Coat and shirt MARCIA.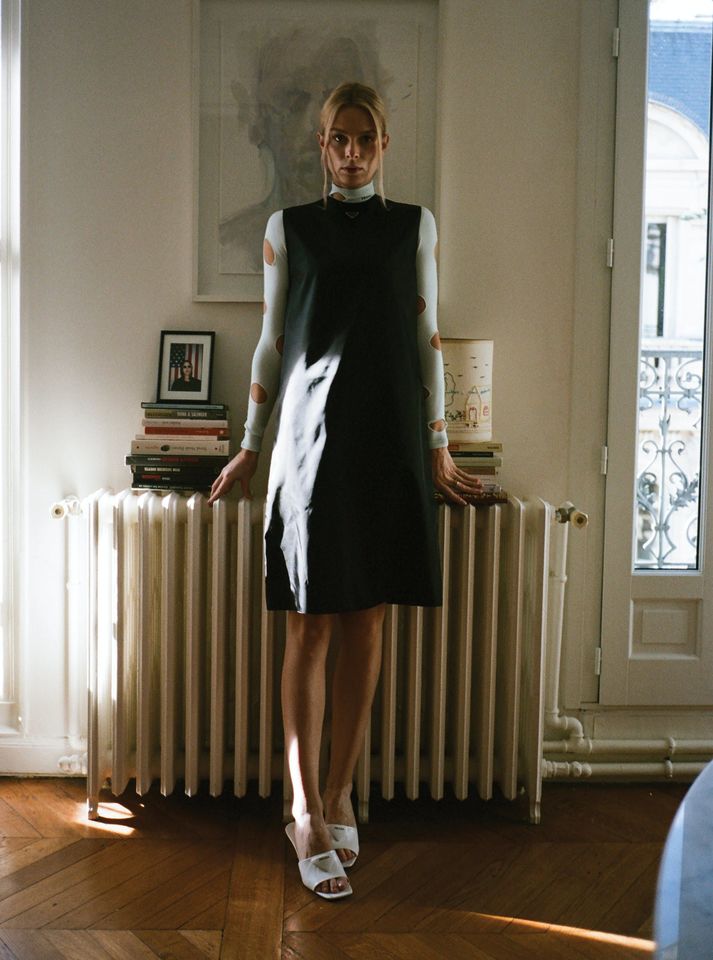 Dress, top, and shoes PRADA.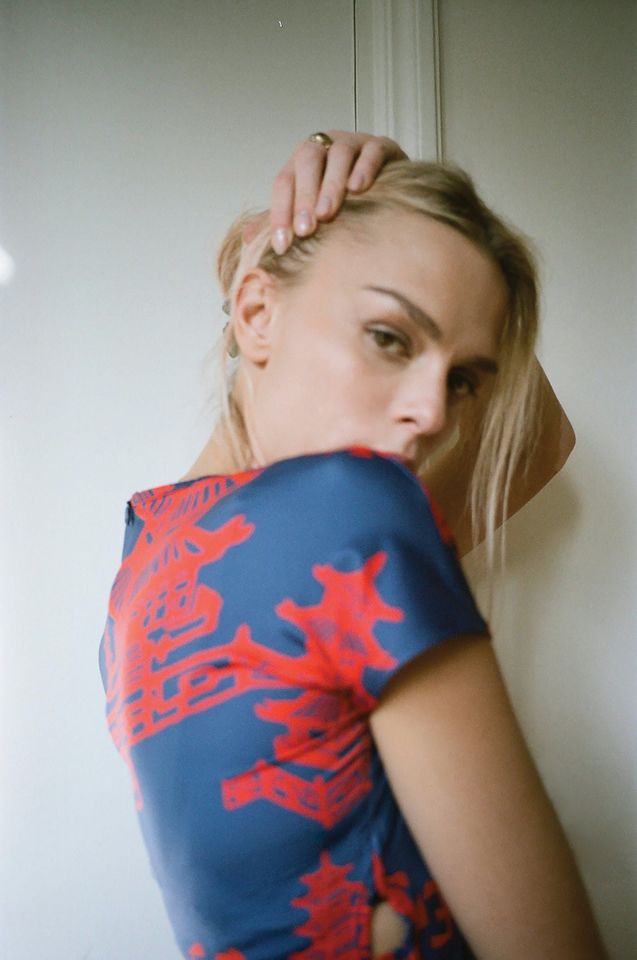 Dress MARCIA.

This challenge is not Reynaud's only one. If all the big brands are wondering how to make a luxury product from recycled materials, customers are still hesitant to buy into it, too. The only way, the designer muses, is for the consumers to refuse to buy clothes made without respect for the environment. With Marcia, Reynaud uses only one material, Econyl, a regenerated nylon made from ocean and landfill waste. When it comes to Made-in-France production, she has always been lucky to find French workshops that are able to adapt to her evolution.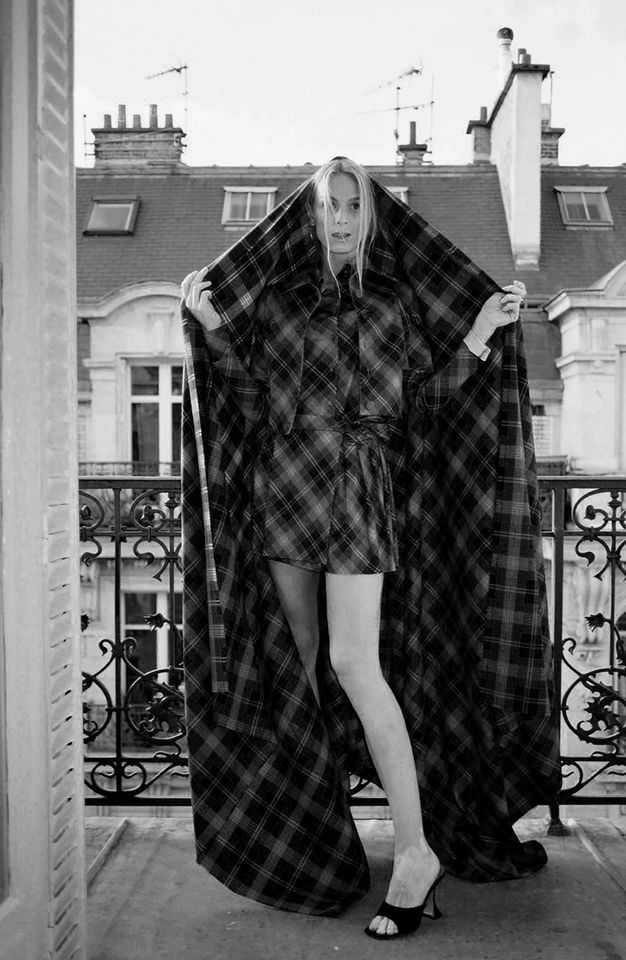 Coat, shirt, and skirt MARCIA Shoes AMINA MUADDI.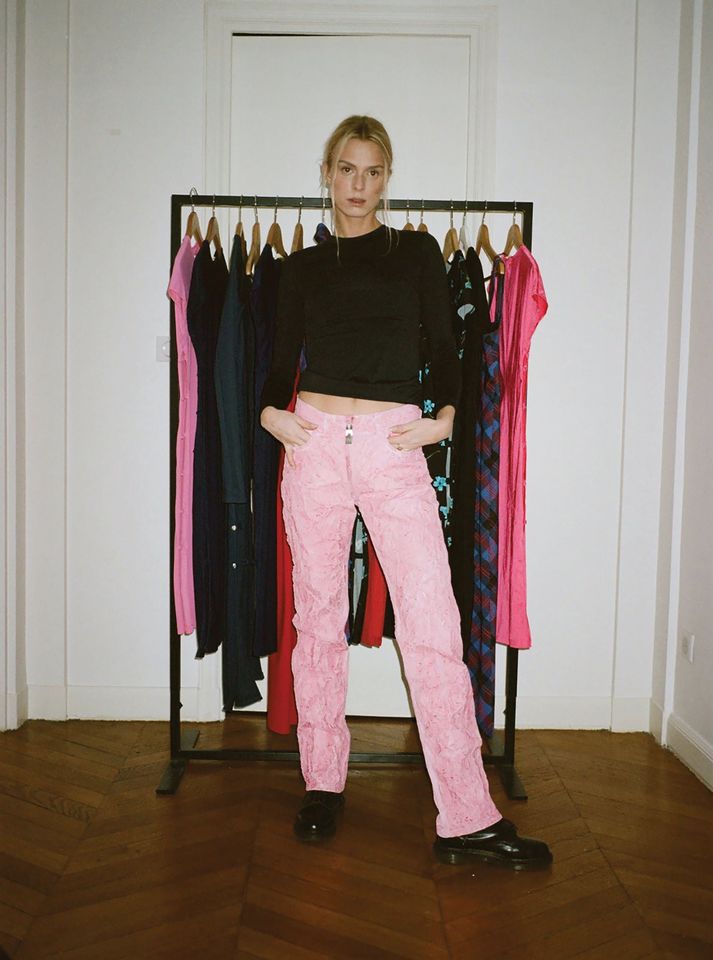 Top MARCIA Pants GIVENCHY Boots DR .MARTEN'S.

The name of the brand is a tribute to the 1984 song "Marcia Baïla" by Les Rita Mitsouko, because Reynaud loves its sense of celebration. Her creations are inspired as much by Pascale Ogier in Éric Rohmer's film Full Moon in Paris as they are by the queen of the '60s Mods Edie Sedgwick. The designer's ideal party-girl wardrobe takes sexiness to the extreme, and her online shop features shots of the coolest girls in Paris. "I was fortunate to have inspiring friends who supported me from the start. For my first campaign, I asked actresses Leïla Bekhti and Adèle Exarchopoulos to pose for me." And who better to immortalize this collection than her best friend, photographer Pierre-Ange Carlotti, known for his collaborations with Proenza Schouler and Jacquemus. "He is a longtime friend whose work and talent I have always admired. It's always very stimulating to work with him. I love the way he looks at women," she says. "Marcia is a story of friendship, whether it is with my muses, with Pierre-Ange, or with my friends who work in fashion and who have given me enormous amounts of advice. But it is also a love story, because my husband [film producer Hugo Sélignac] is a partner in the adventure." More than a fashion story, it's a lifestyle.