For its Fall/Winter 2021 collection, Ermenegildo Zegna takes us away from formality, without losing the careful approach that is typical of the house. In search of a new definition of style, creative director Alessandro Sartori brings the idea that the structure of human life is woven through adaptability, making the man evolve and progress in style.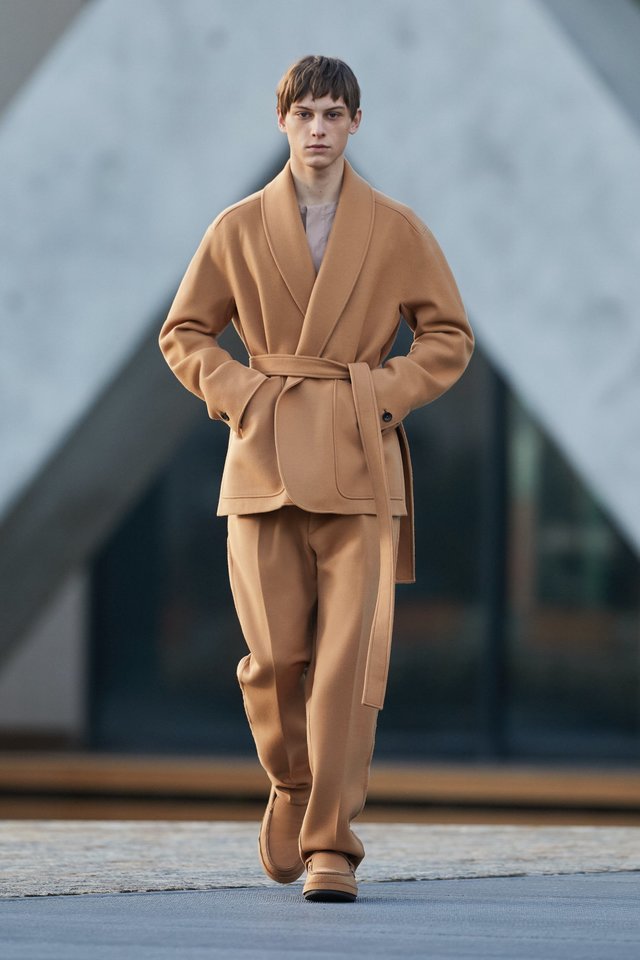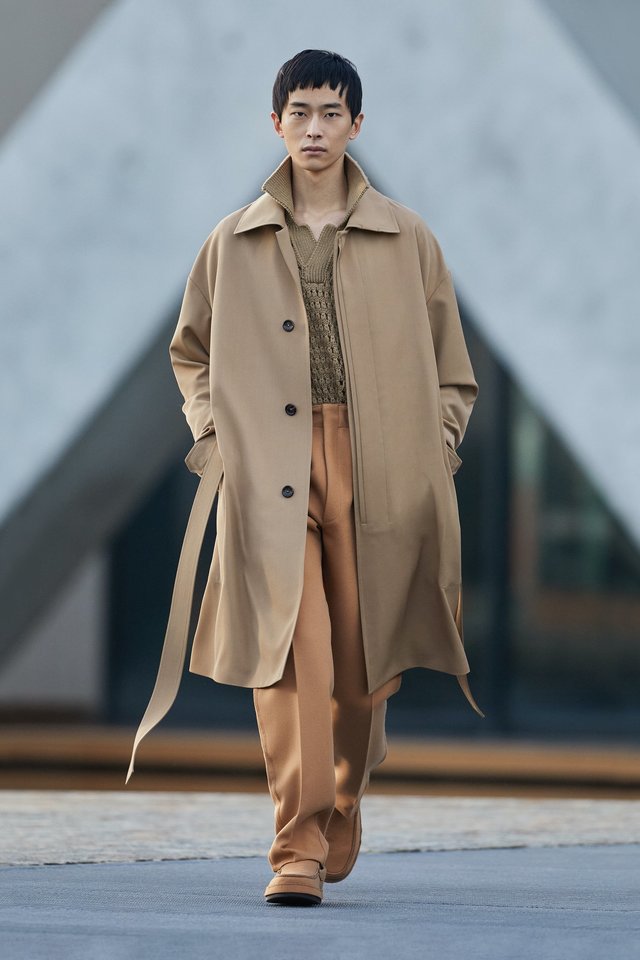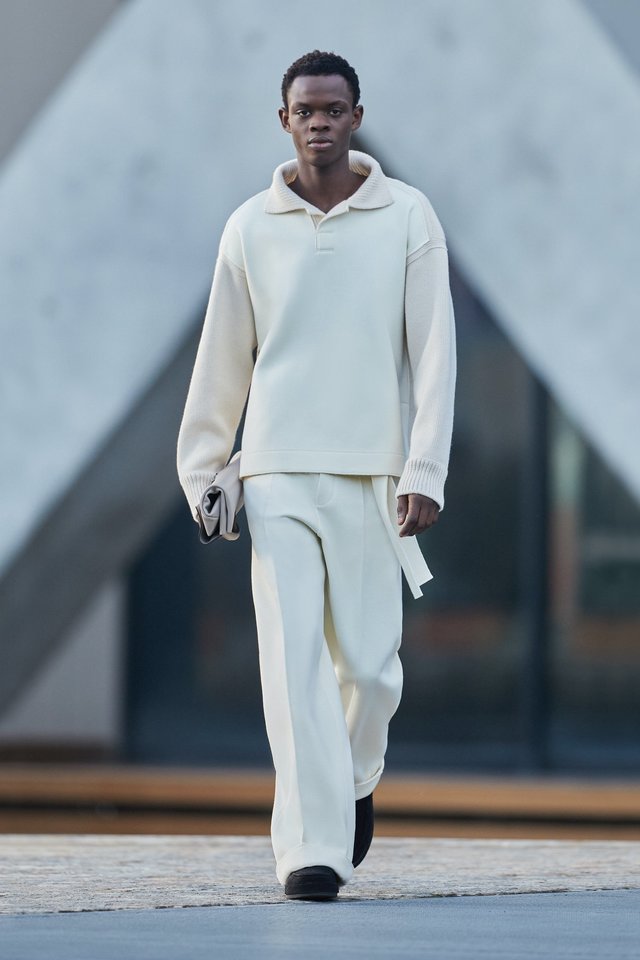 Entitled The (RE) SET, the runway collection mixes the public with the private and explores the act of dressing from the inside out, especially in times when life and work go more and more together, where rest, life and work often collide in a single moment. Thinking like this, new possibilities of style appear as Zegna readapts the modern man.

"We all are experiencing a new reality concerned with new needs, which lead us to previously unseen lifestyles and attitudes. It is precisely at a time like this, when everything is under discussion, that we, at Zegna, have decided to (Re)set. We have looked at our roots to (Re)interpret our style codes and (Re)tailor the modern man. Outdoor and indoor come together and a new way of dressing takes hold, where comfort and style blend to create a new aesthetic," Sartori said a statement.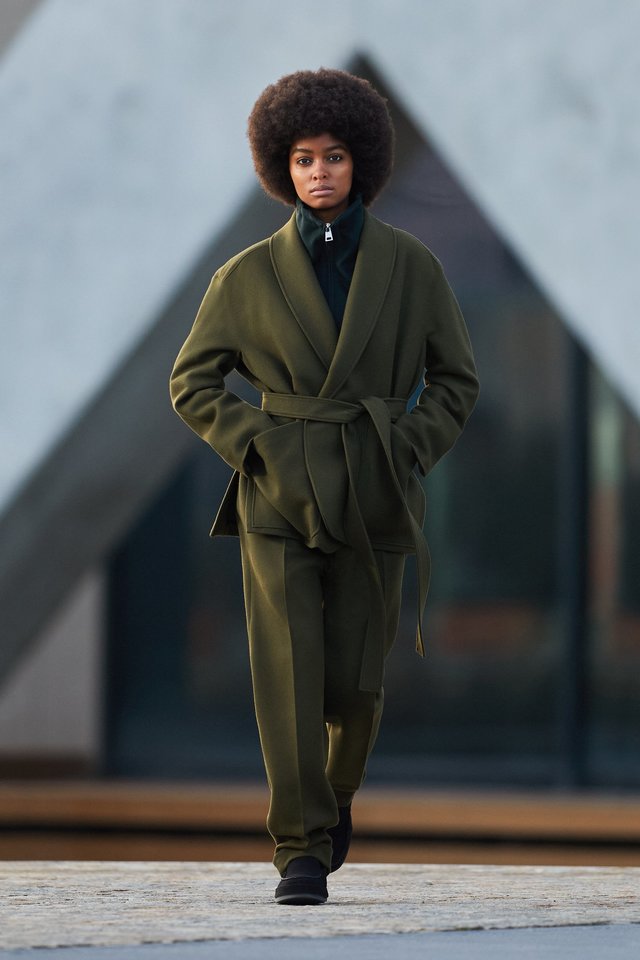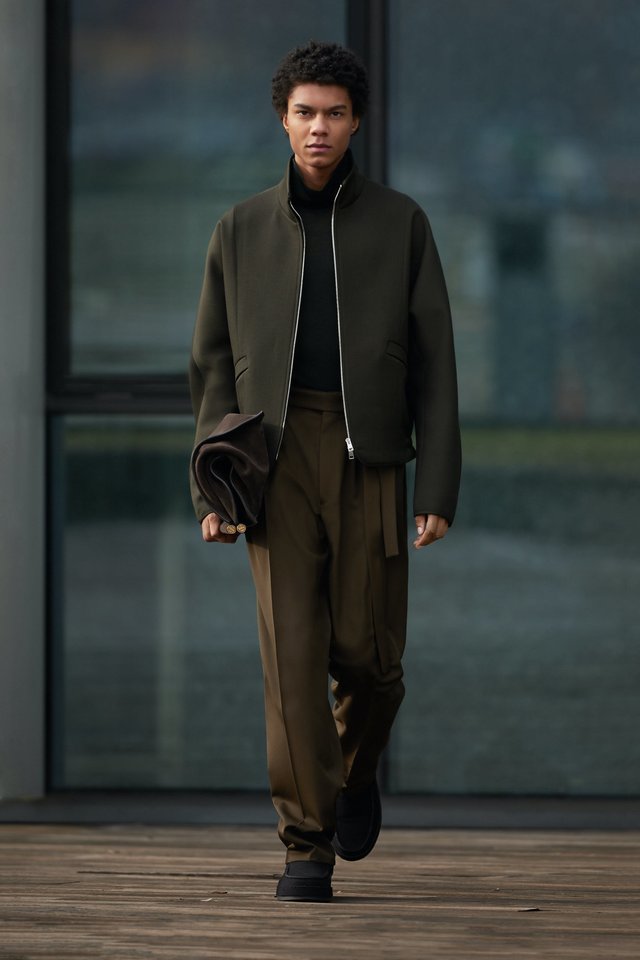 The pieces follows a standardized rhythm. A new and varied generation of jersey fabrics is at the center of attention. Fluid, comfortable, and adaptable models dominate the season. In sync with lifestyles that blend in and out of the house-the shawl collars, the generosity of a chambre robe, the versatility of the pants and the comfort of hand-cut jersey slippers-reshape the very idea of ​​formality.

Sophisticated pieces take on new functions in an exchange of shapes, weights, and materials. Cashmere jackets, wrapped like a robe, take on the role of regular sports models. New groups of knitwear replace the shirts, new sweaters made of felted cashmere and knitting, and pants and coats are cut in shearling. Basically, all traditional ideas are deconstructed. Ease and personality are the keywords.

The progression is sealed by a chromatic palette, which begins with notes of white alpine star, beige autumn foliage, green, smoky gray, dense black, and brown forest mud with hints of orange. The solidity of the colors is broken by the pied de poule that is present in jacquards and by the diagonal stripes that pack the complete looks.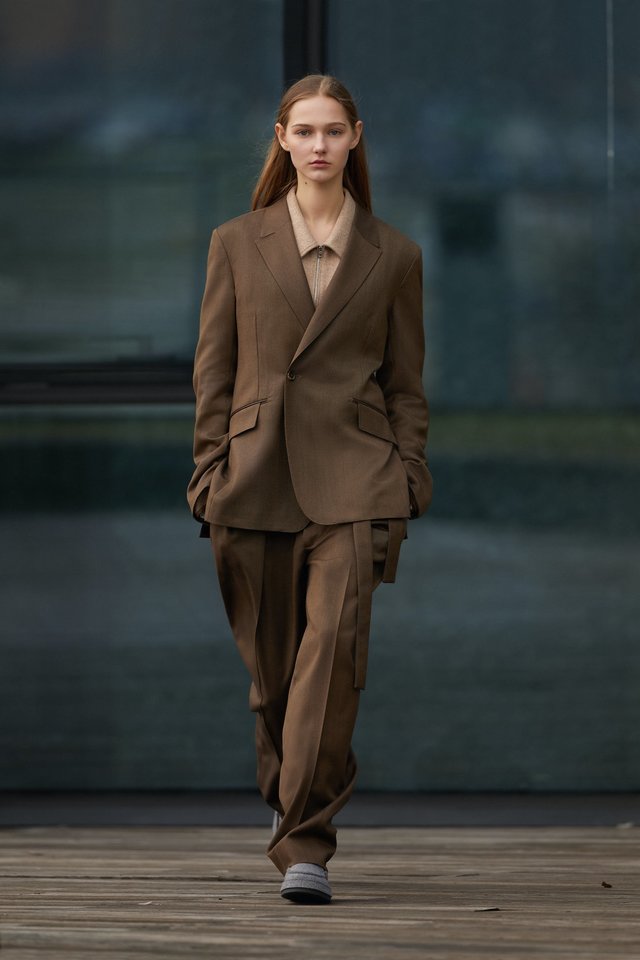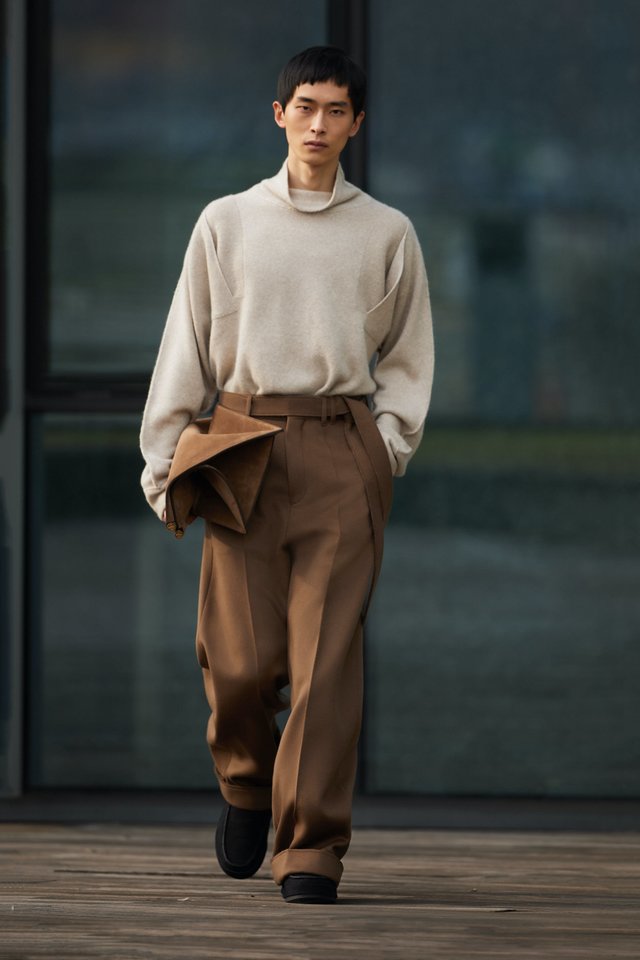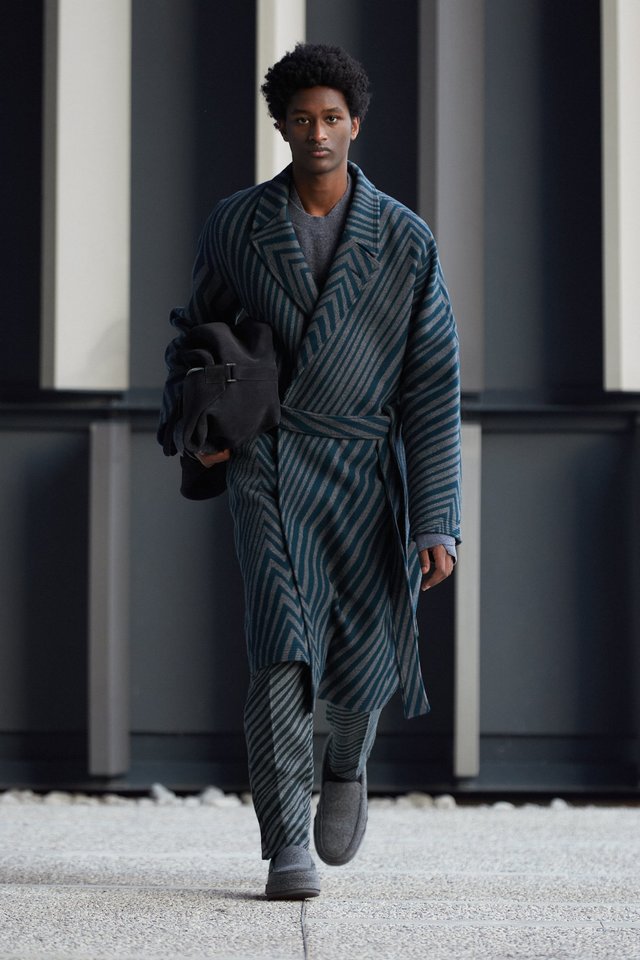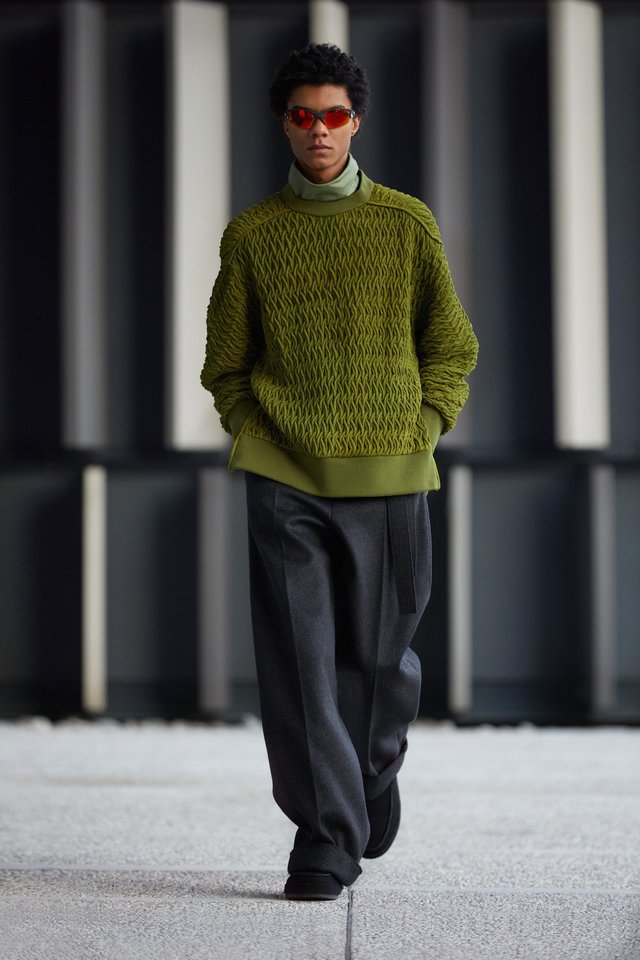 The collection was presented in film form: Camera movements and uncontrolled passages from the inside out offered a visual narrative full of sudden surprises and disruptions from one situation to another. The look of a metropolis and the interior of a building flowed smoothly as models crossed environments, until the collection unveils its real meaning: life follows fiction as fiction follows life, in an infinite repetition.