There's no denying that blue eyes can be extraordinarily beautiful, especially when paired with a flattering makeup. Whether light and icy or deep and dramatic, blue eyes have the power to sparkle, shine, and pop with a good swipe of shadow. From complimentary shades of copper to enhancing navy hues, there are many stunning colors to suit blue eyes, and we know the best of the bunch. So, if you're searching for beautiful new makeup looks for blue eyes, here is your go-to guide.


Eyeshadow Colors for Blue Eyes

When it comes to selecting eyeshadow for blue eyes, color is everything. For a complementary look for blue eyes, select shades from across the color wheel in the realm of orange. These warm tones, such as copper, coral, and bronze, will be highly flattering on your blue eyes. However, it's important to note that matching cool tones like blue, turquoise, and grey/silver, can also provide stunning makeup looks thanks to their ability to intensify the appearance of blue eyes.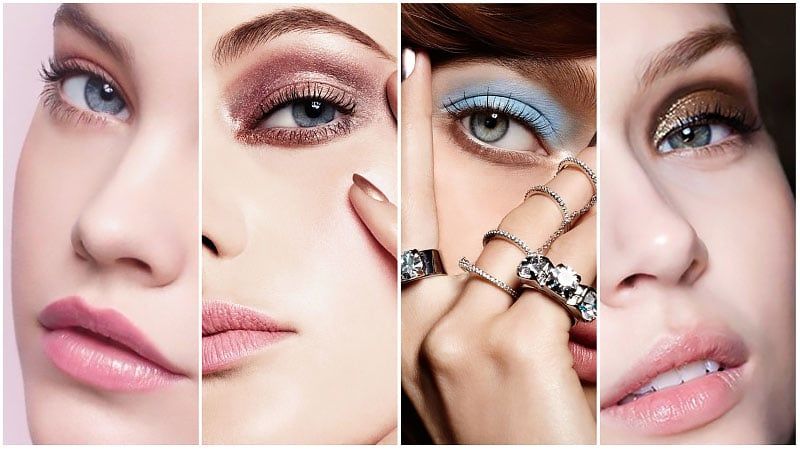 Eyeshadow Looks
Natural Eyeshadow for Blue Eyes

A natural eyeshadow look can be useful for many occasions, including work, casual outings, and times when you want to wear a bold lip. As such, finding a natural look that appears flattering is a necessity. For women with blue eyes, soft matte shades of beige and brown tend to be the most flattering. All you need to do is select one that also suits your skin tone. If you have a cool skin tone, consider a light taupe hue. If your complexion is warm, on the other hand, opt for a warmer tone of light brown instead.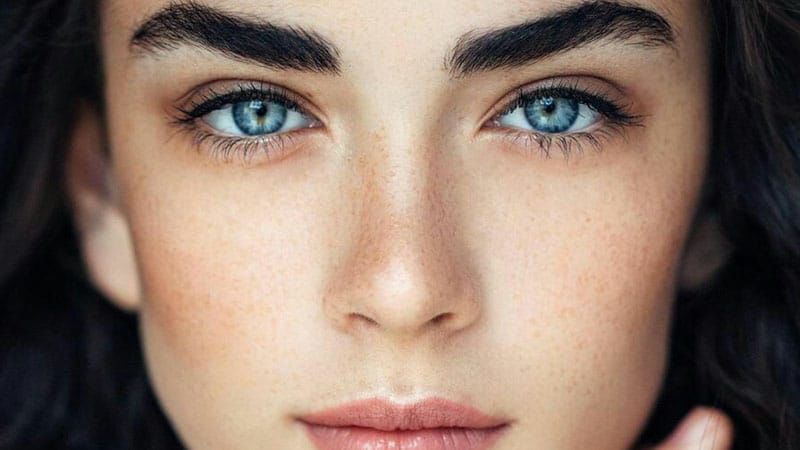 Smokey Eye for Blue Eyes

A smokey eye is a timeless makeup style that can suit all eye colors. However, when it comes to blue eyes, black eyeshadow can often appear overly heavy. As such, if you have baby blues, you should consider trying a more flattering brown smokey eye instead. To do so, blend shades of beige, bronze, and chocolate across your lids. Then, finish the look with dark brown eyeliner and a swipe or two of black mascara.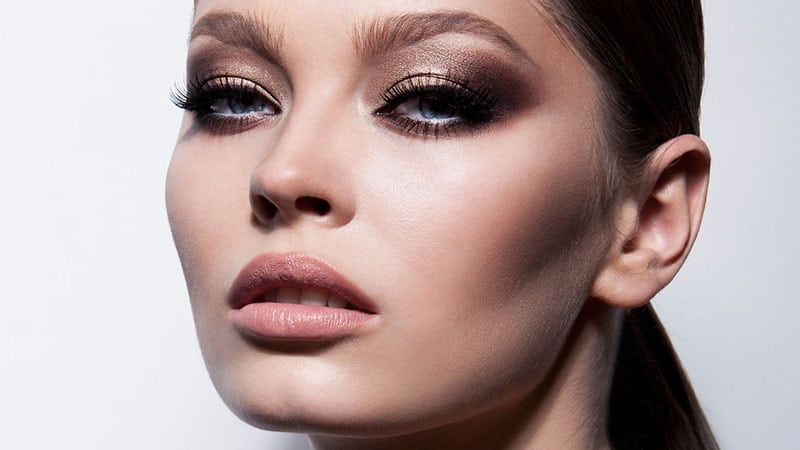 Blue Eyeshadow Blue Eyes

If you want to enhance and emphasize the blue of your eyes, there's no better eyeshadow color than blue. For a stunning evening look, select a shimmering navy hue and apply it to your lids and along your lower lash lines. For a more subtle appearance, on the other hand, consider a soft pastel blue hue. One with a grey base will appear seriously flattering as well as modern.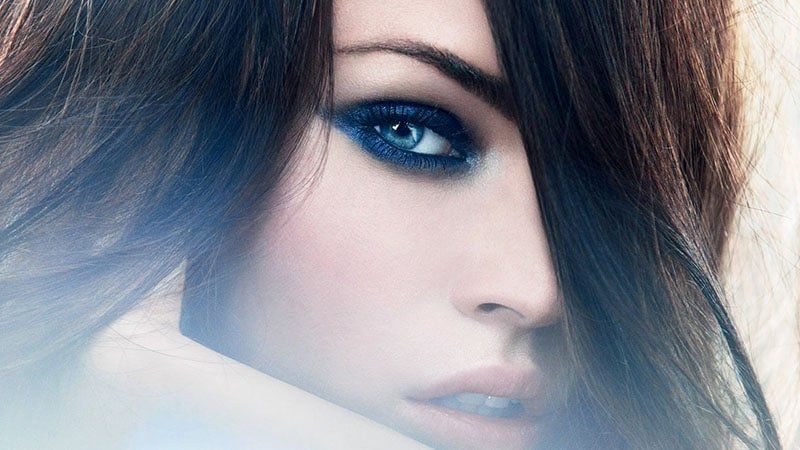 Purple Eyeshadow Blue Eyes

For those blue-eyed beauties who love an eye-catching eyeshadow look, purple can make an excellent option. To nail this style, all you need to remember is to stick to modern jewel tones, such as amethyst. These hues will accentuate your eye color and create a captivating appearance. Other shades of purple to consider for blue eyes include rich royal purples, striking violets, and cool lilacs.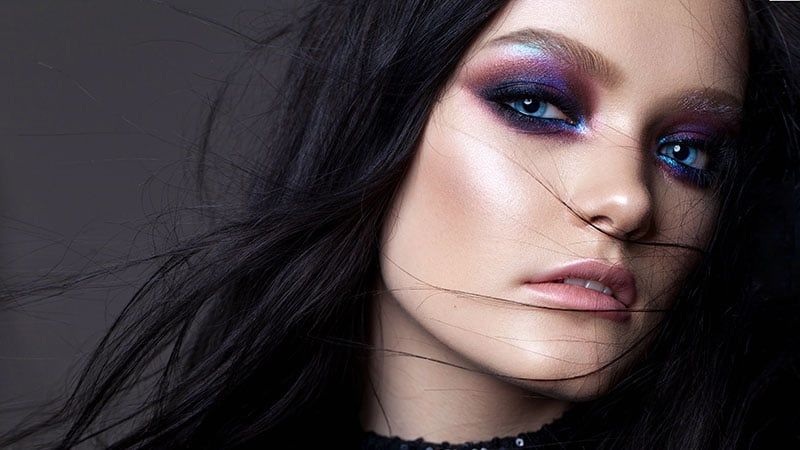 Pink Eyeshadow Blue Eyes

If you're after a chic, feminine look, pink eyeshadow can undoubtedly do the job. However, you'll need to pick the right tone for your eye color to ensure a lovely appearance. Instead of opting for light and cool pastel pinks, which draw attention to redness and can make you look tired, select a warm pink tone, such as coral. Colors like coral are not only flattering for those with blue eyes but also stylishly modern.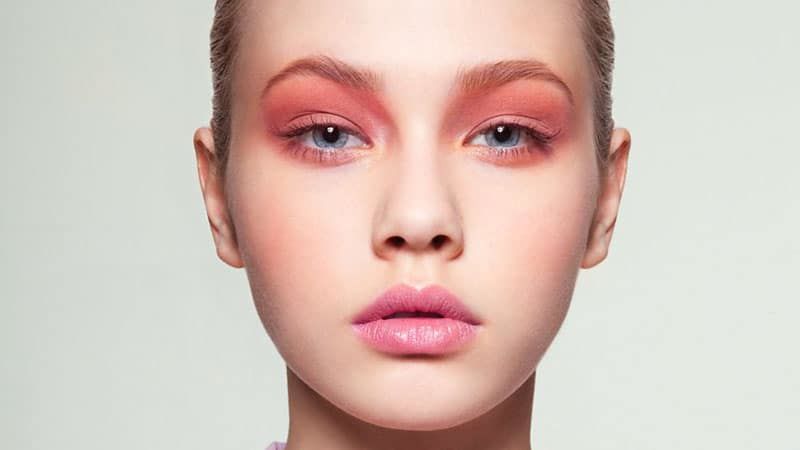 Green Eyeshadow Blue Eyes

Green can be a tricky eyeshadow color to pull off, but that doesn't mean you shouldn't try. To nail this look, all you need to do is select the right shade. While bold emerald shades and warm chartreuse tones are both best left to those with brown eyes, soft blue-based greens, such as turquoise and teal, can appear gorgeous on blue eyes. Such tones will deepen the color of your eyes and add a stunning mermaid touch to your look.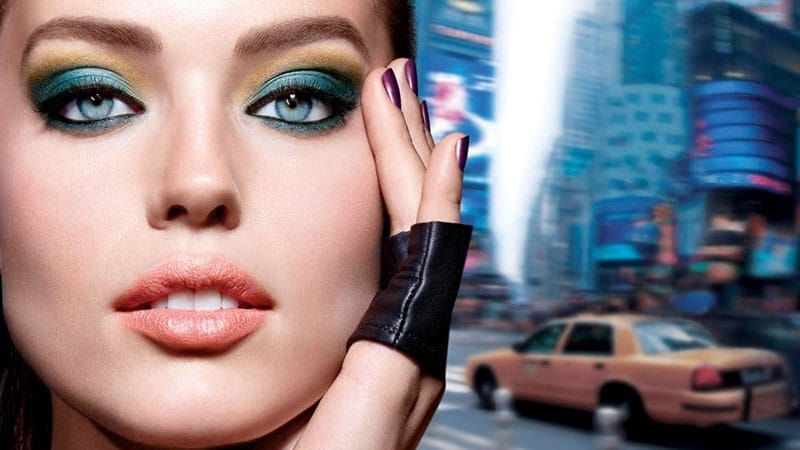 Burgundy Eyeshadow Blue Eyes

If you're looking to make your blue eyes pop with an on-trend color, burgundy makes a brilliant option. The intense color can make the blue of your eyes look even more vibrant and bring out any flecks of green you may have. It's also the perfect color for a fancy dinner or night out and can make a stunning smokey eye. Just remember to keep the look somewhat light and bright to ensure you don't overwhelm your blue eyes.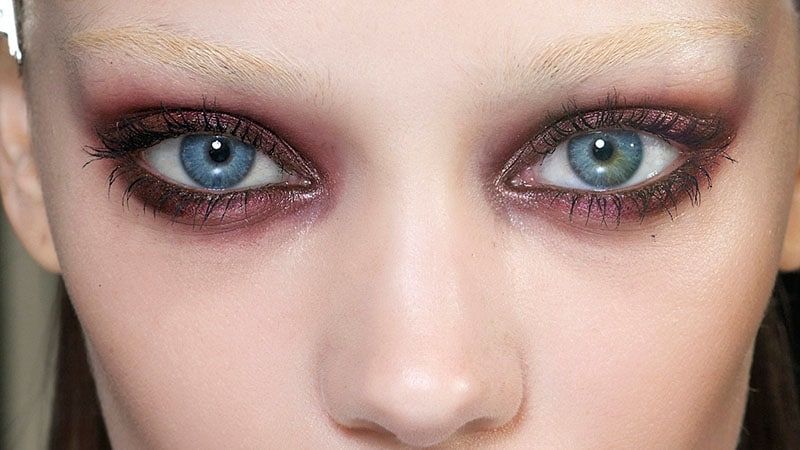 How to Apply Eyeshadow for Blue Eyes

Once you've chosen your eyeshadow color, it's time to apply it. As blue eyes typically appear lighter than other colors, it's important to keep your eye makeup light and bright for the most flattering look. To start, prime the area with a color-correcting concealer and use a flat shadow brush to apply a neutral matte base. Then, use a light hand to apply your eyeshadow, keeping darker tones to the outer half of the eye and the crease. Finish with a dot of cream highlighter on the inner corners of your eyes to add brightness.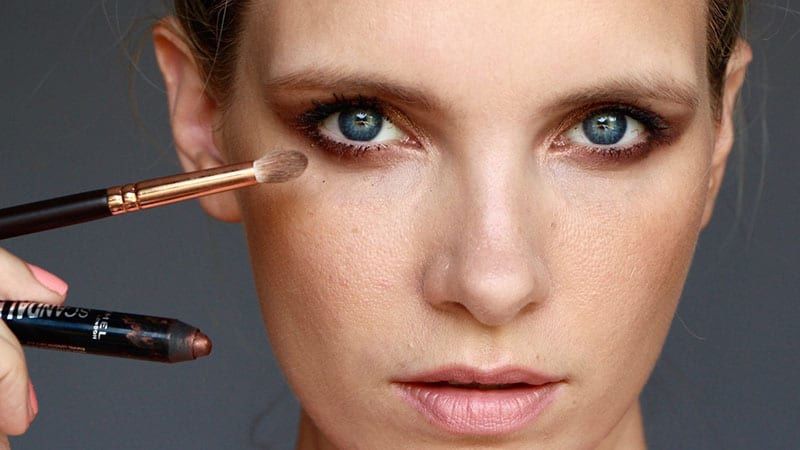 How to Blend Eyeshadow

Although there are many ways to blend eyeshadow, one of the most straightforward options is to go with the natural crease of your eye. To do so, cover your entire eyelid with your chosen eyeshadow color. Then, apply a slightly darker shadow to the outer corner of your eye and along your crease, following the contour of your eyeball until just before your inner corner. Finally, take a clean brush and blend the darker shadow inwards, using small circles, and along your crease, using a back-and-forth movement.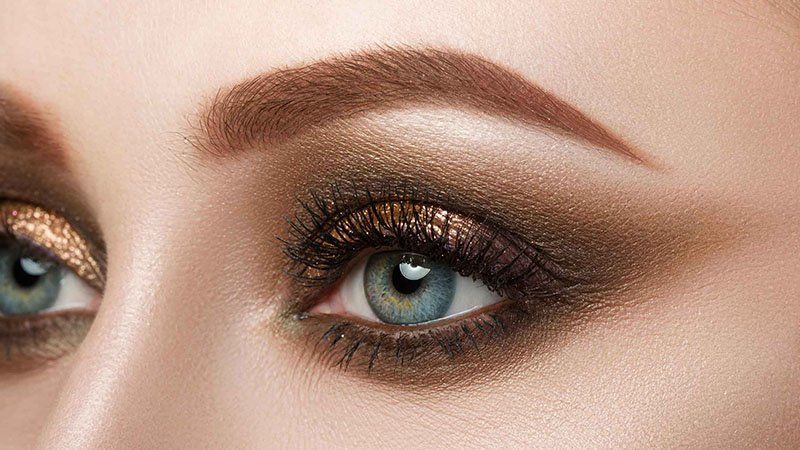 Best Eyeshadow for Blue Eyes

When it comes to investing in eyeshadow, it's essential to select a variety of eyeshadow types in a range of flattering colors, including grey, copper, bronze, and gold.


Best Eyeshadow Palettes for Blue Eyes

An eyeshadow palette can be a fantastic option for creating diverse makeup looks. For blue eyes, consider selecting one that features shimmering tones of beige, brown, grey, and blue.


Eyeshadow Tutorial for Blue Eyes

Ready to put your new skills to the test? Try following tutorials for blued-eye makeup looks to master the art of flattering eyeshadow.

Eyeshadow for Blue Eyes

To brighten blue eyes, select warm shades and complementary orange tones, such as copper, coral, and bronze.

To intensify the color of blue eyes, choose matching cool tones, such as blue, turquoise, and grey/silver.

For a lovely natural eyeshadow look, select a soft matte brown that suits your complexion.

Opt for a brown smokey eye instead of the standard black for a more flattering appearance on blue eyes.

Keep your eye makeup overall light and bright to suit the color of your eyes.


FAQs
What color eyeshadow is best for blue eyes?

Blue eyes look incredible with shades from the same side of the color wheel, such as turquoise and blue, as well as colors from the opposite side like orange, pink, and bronze.


How do you make your eyeshadow look natural?

To create a natural look, choose soft matte shades in beige and brown. The best results will come from a color that suits your skin tone, such as a taupe if you have cool undertones or a more tan brown for warmer tones. It's a simple look to create that really only needs one color swept effortless across your lids to give you a refined but natural style.


How do I look with eyeshadow?

Eyeshadow is a great way to bring attention to your pretty eyes and accentuate your most alluring feature. There are many techniques to create different styles, and it can take a bit of skill and practice to nail your game. If you're just starting, there are hundreds of tutorials online that you can follow along with as a newbie. It can also be good to keep things simple, experimenting first with shading and layering before moving onto more extravagant looks.


Can you just wear one eyeshadow?

You can wear just one eyeshadow color for a simple, more natural look. It's the perfect choice for quick and easy everyday makeup that gets you out the door quicker. However, keep in mind that you won't be able to create as dramatic and defined looks as you can by using a variety of shades.