Summer's heating up! The Fourth of July has come and gone, New York City has experienced not one but two (!) heat waves, and so the time to shop for easy sweet summer dresses is now. After months of casual stay-at-home attire (shout out to our most loyal sweatpants and pajamas), the need for easy, stylish, single-item outfits is more essential than ever.

We're most excited by dresses that show a little skin, like a puff sleeve mini or an open-back halter knit. Both will have you more than ready for all your fun reemergence summer plans-travel, celebrations, and nights out. And there are a handful of other exciting dress trends to look forward to wearing this season: colorful crocheted knits, printed frocks in standout brights, and eclectic prints should you want to make a statement. You also need to ready yourself for beach days and wedding season. For those, consider a nightgown-inspired day dress, a floaty floral frock, an essential all-white dress, or a good old fashion sundress. Picking up a few of the best summer dresses to live in all season long. The greatest part? They all clock in at $300 or less.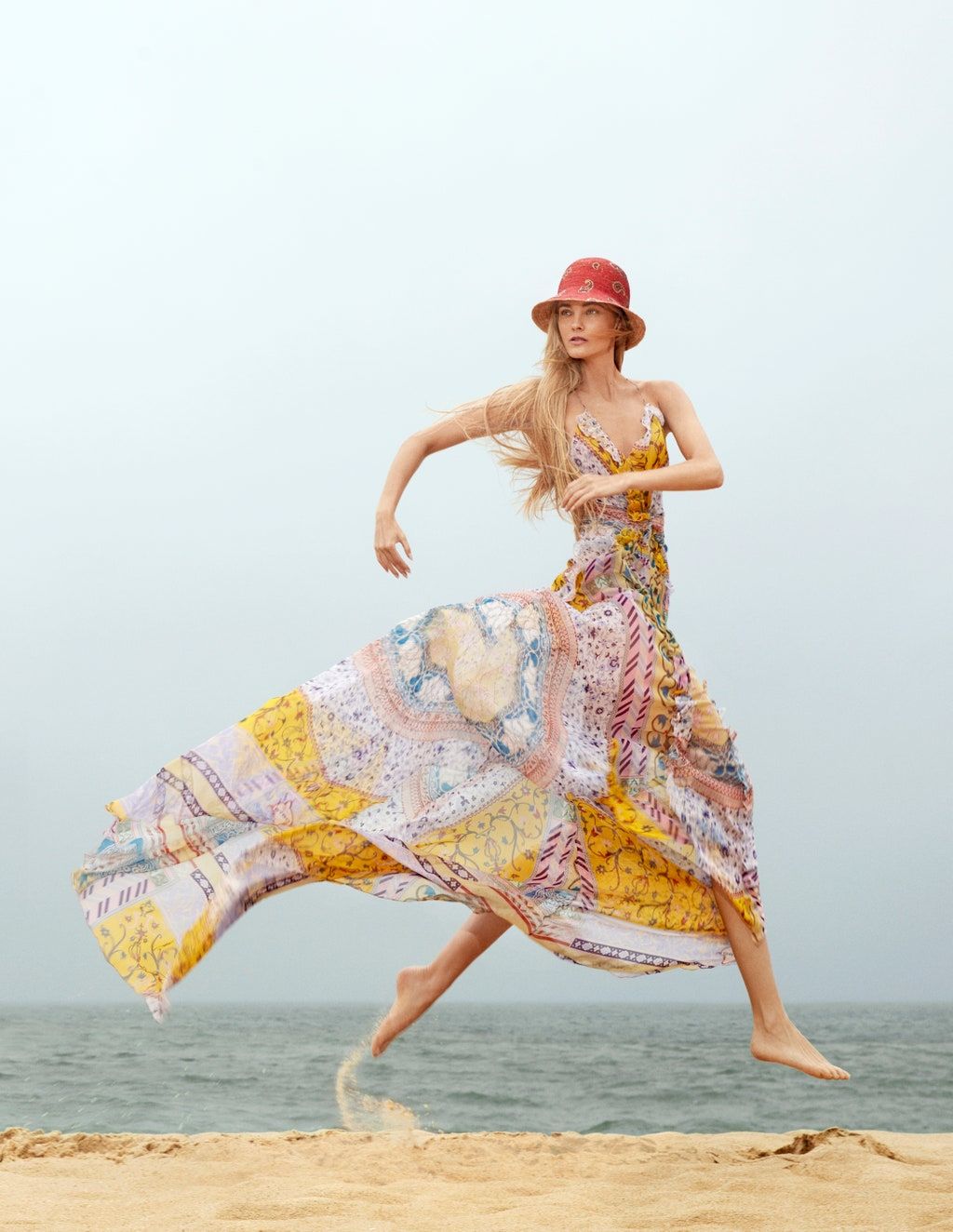 Dainty Day Dresses

A simple sundress is one of the most versatile pieces of the season. You can just as easily wear one as a beach cover-up as you could to a wedding (so long as you have the right accessories). If you pick a good one, the very same dress can be worn on weekend neighborhood strolls, park picnics, or even going out for a cocktail or spritz. Airy and light, a dainty day dress will be the hero piece in your summer wardrobe.


Hello, Legs

After a year of seeing our family, friends, and colleagues, exclusively from the waist up, it's about time we gave our legs a chance to be seen, and the best way to do just that this summer is with a heightened hemline. You can and should take these mini but mighty options for a spin this season-after all, micro mini silhouettes were one of the standout trends from the spring collections. Take your pick between tiered baby dolls, smocked puff sleeve fit and flares, and backless halternecks.


Everyday Exuberance

Another spring runway trend this season is fantastical fashion, which brings bright colors and eccentric prints to everyday clothing. It's only fitting we have fun frocks for a summer that will hopefully celebrate possibilities of a post-pandemic life. No matter the silhouette, striking over-the-top prints, and bold saturated colors feel just right for right now.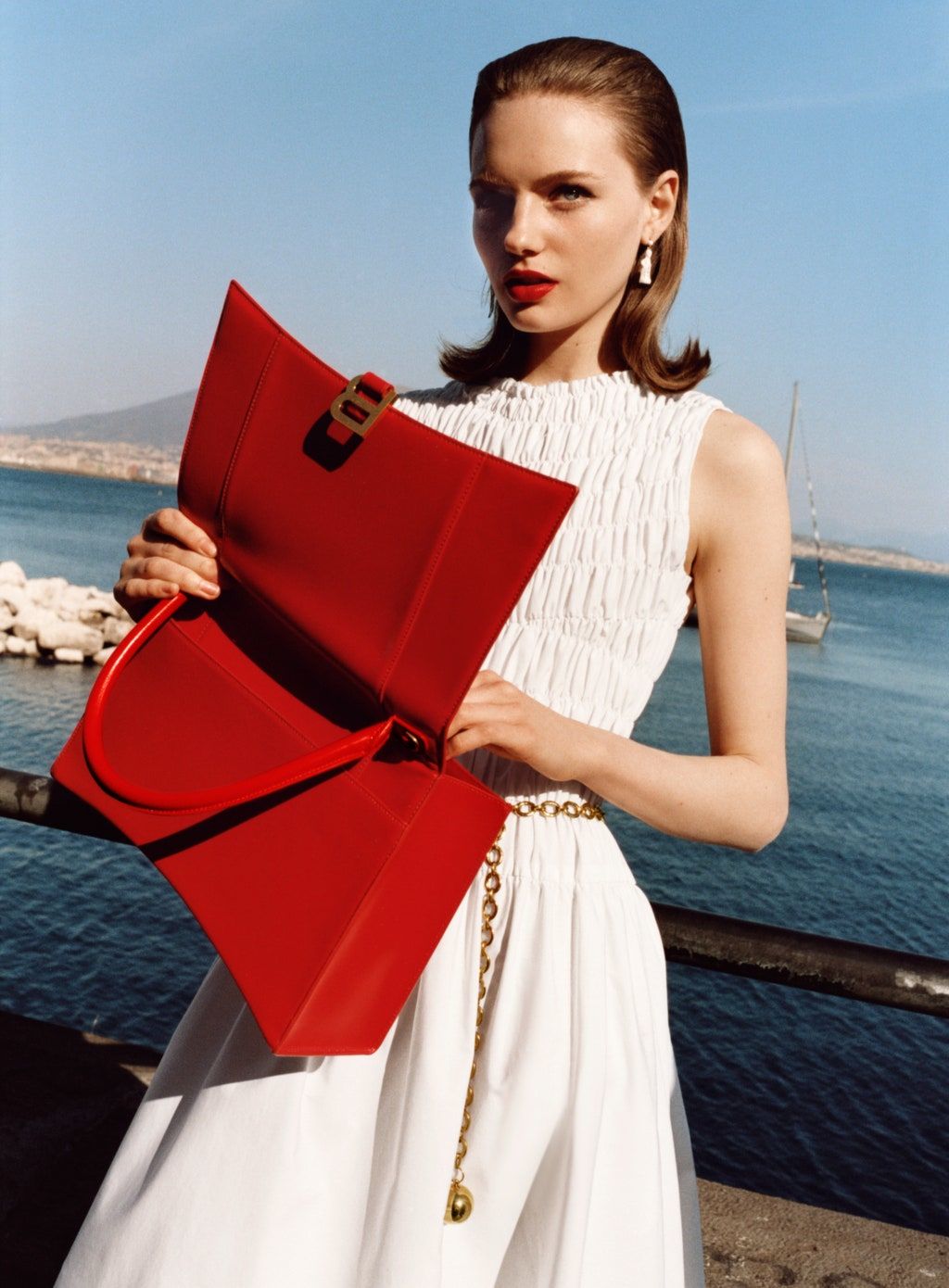 Summer Whites

A simple white dress might not seem like much, but the perfect one can be a cure-all for summer style problems. Not only are they appropriate for just about every summer occasion, these romantic ruched, tiered, ruffle sleeve versions have been dubbed as summer's unofficial uniform. From mini to midi dresses, these white day dresses allow for endless accessorizing options. Just swap your footwear, and top it off with a summer bag of your choosing, and your white dress will feel like new every time.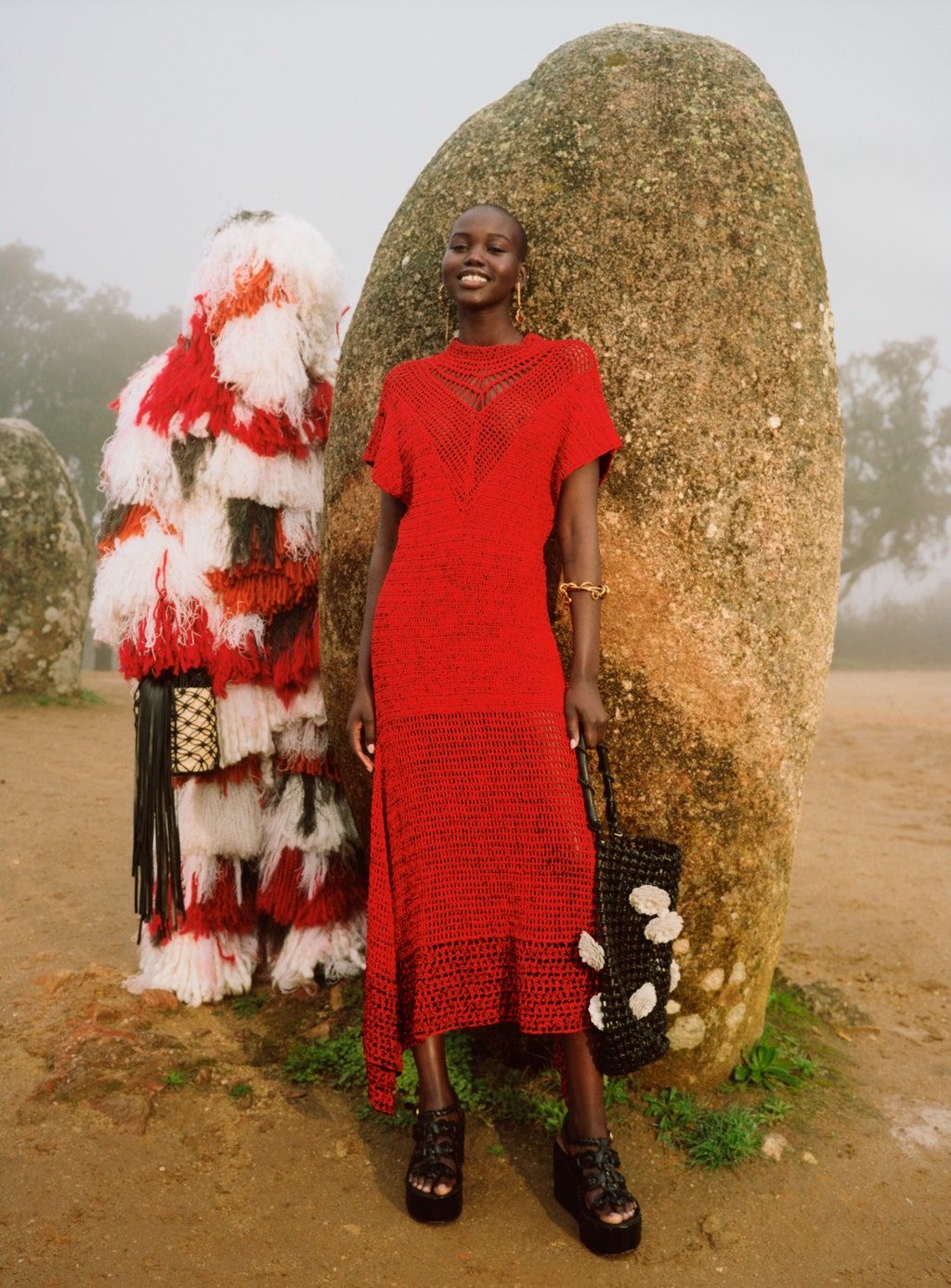 Crafty and Crocheted

With the past year spent mostly virtually, clothing with tactility and visible craftsmanship has been more delightful than ever. Dresses you can touch and feel-whether it's a colorful crocheted knit, or a sundress with 3D floral appliques, or a split fabric tank dress with a bit of fringe–these textured dresses are totally swoon-worthy for summer 2021.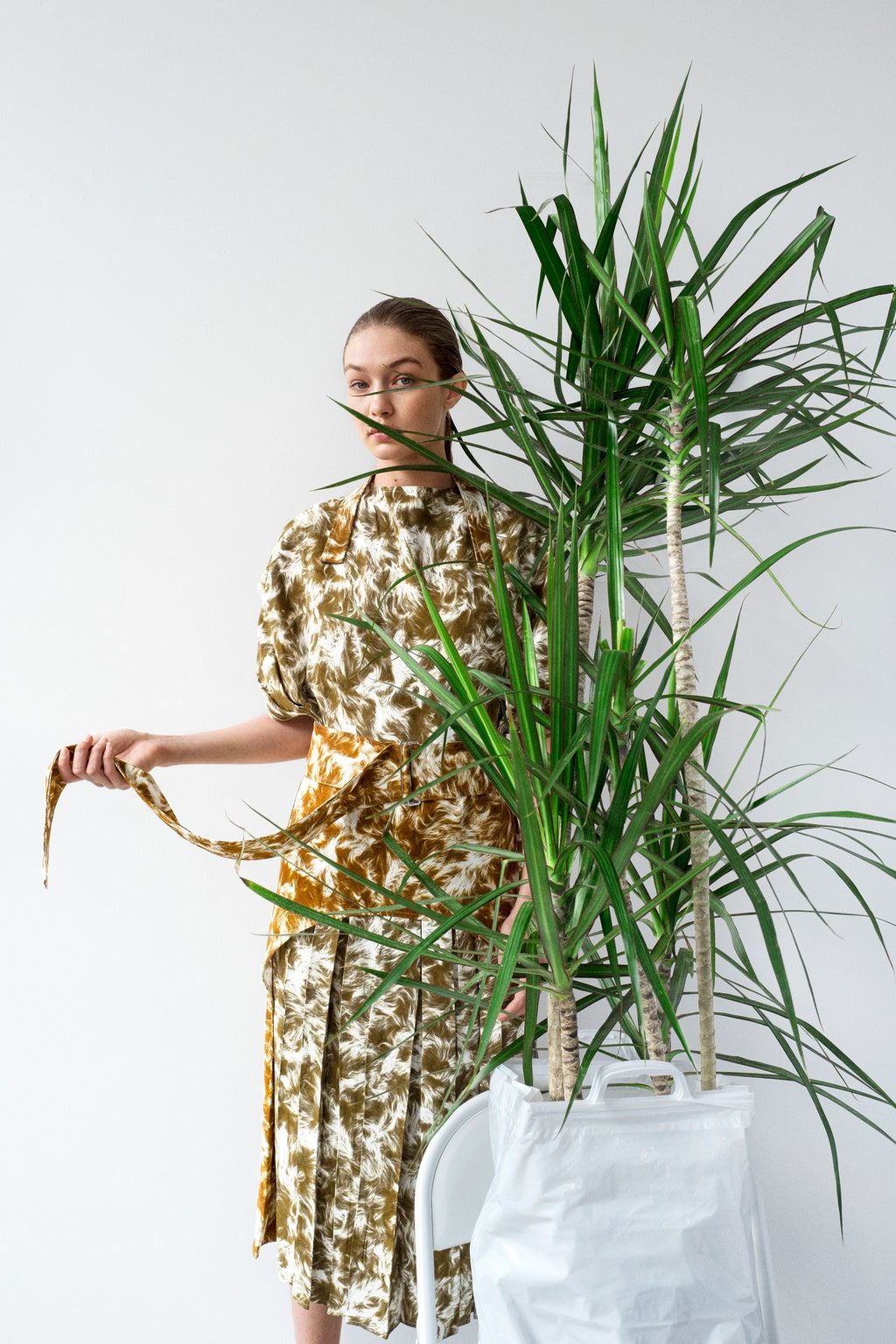 Work From Home (and Back to the Office Again)

How to feel polished for important Zoom meetings or stay cool on the commute to the office? A collared, crisp shirt dress or a clean-cut short sleeve t-shirt dress will be sure to get the job done. Plus, these styles don't look overly professional if you feel like taking one for a mid-afternoon stroll, work break, or as a casual dress option for the weekends too. These are staple pieces that will make getting dressed for the office again so easy, they will make you feel as though you never left!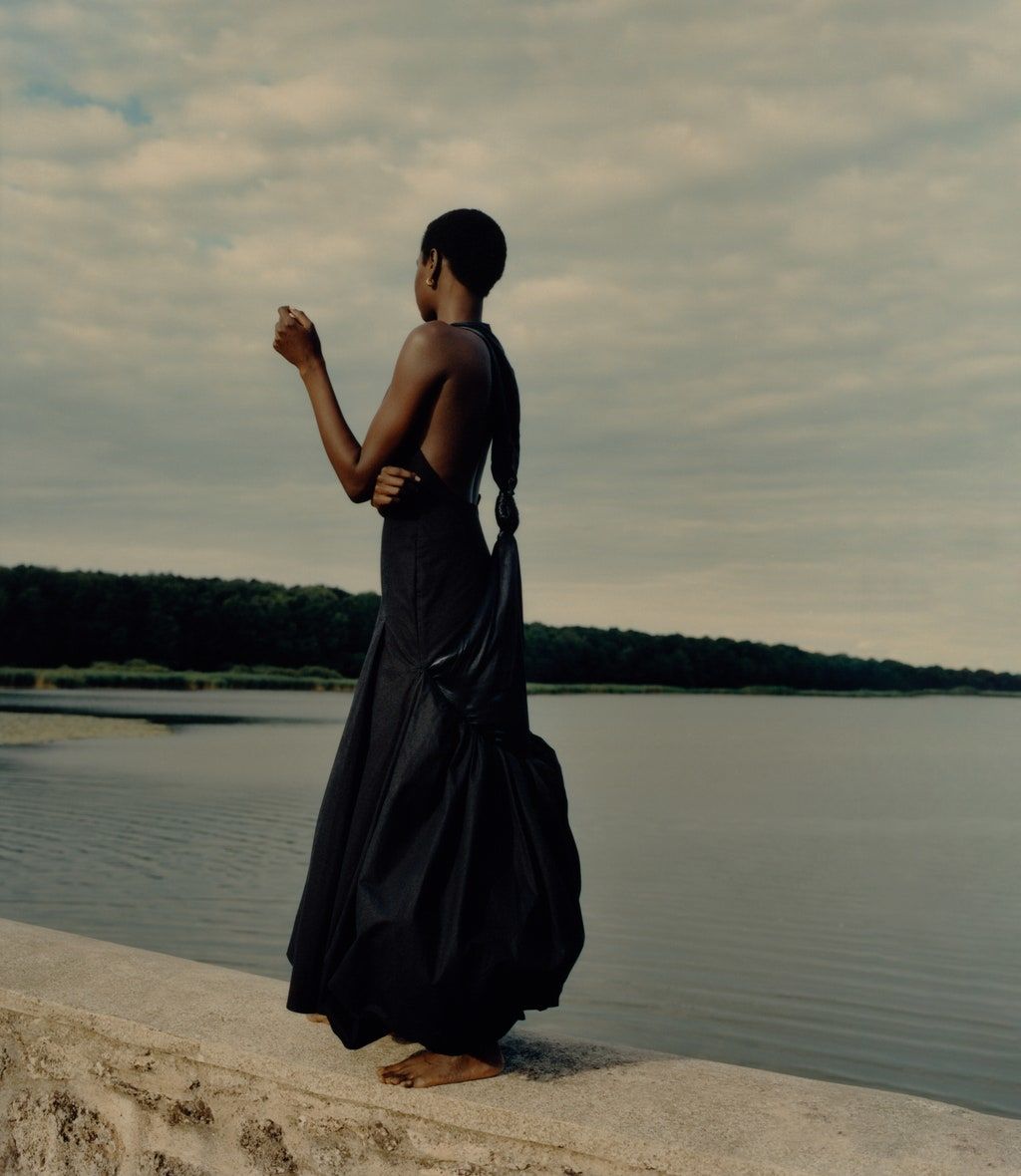 Cut It Out

Since reemergence began, we have started to see cutouts in almost every silhouette-from bikinis to bodysuits, tops, and, of course, dresses. For a subtly sexy summer dress, consider one with a waist cut out or a low back. Thanks to their midi lengths, these dresses won't ever feel overly revealing or too much like a club-ready number. In simple solid colors, you'll have no problem dressing these up with heels and a clutch for hot summer nights or with flat sandals and a sun hat for warm summer days.