Over the past few months, we've come to a solid conclusion: the months no longer matter (especially when you're staying put at home), so just wear what you want and don't worry about the seasons. However, this new(ish) motto doesn't mean that trends haven't been popping up, especially when it comes to color. We're still embracing black jeans and darker shades such as burgundy as we head into colder weather, but on the total opposite end of the spectrum, hot pink outfits are having a moment.

Even though we traditionally wear this vibrant hue in the summer, this trend didn't come without warning. Hot pink popped up on the Fall 2020 runways, and also has ties to breast cancer awareness and women's empowerment. Still, it seems to be extra popular this year, specifically, with celebrities like Jennifer Lopez and Sarah Jessica Parker working pink into their everyday looks.

So, how can we all get on board and give this trend a try? Here are a few ideas, courtesy of some style icons.


Hot Pink Popped Up On the Runway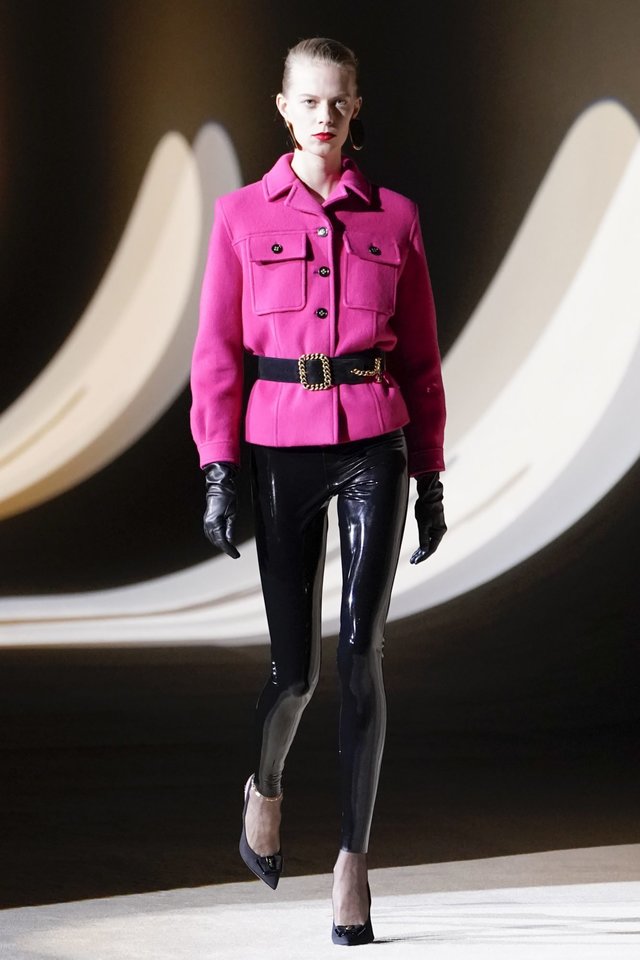 Saint Laurent and Versace featured it for fall 2020.


And It's Currently All Over Social Media


You've likely seen celebrities posing in these limited-edition Argent x Supermajority suits, which celebrate women's ambition and the power they hold when it comes to elections. Proceeds also benefit Supermajority's "tireless efforts to build a powerful, diverse, women-led future where we are truly equal."


Fashion Icons Are Definitely On Board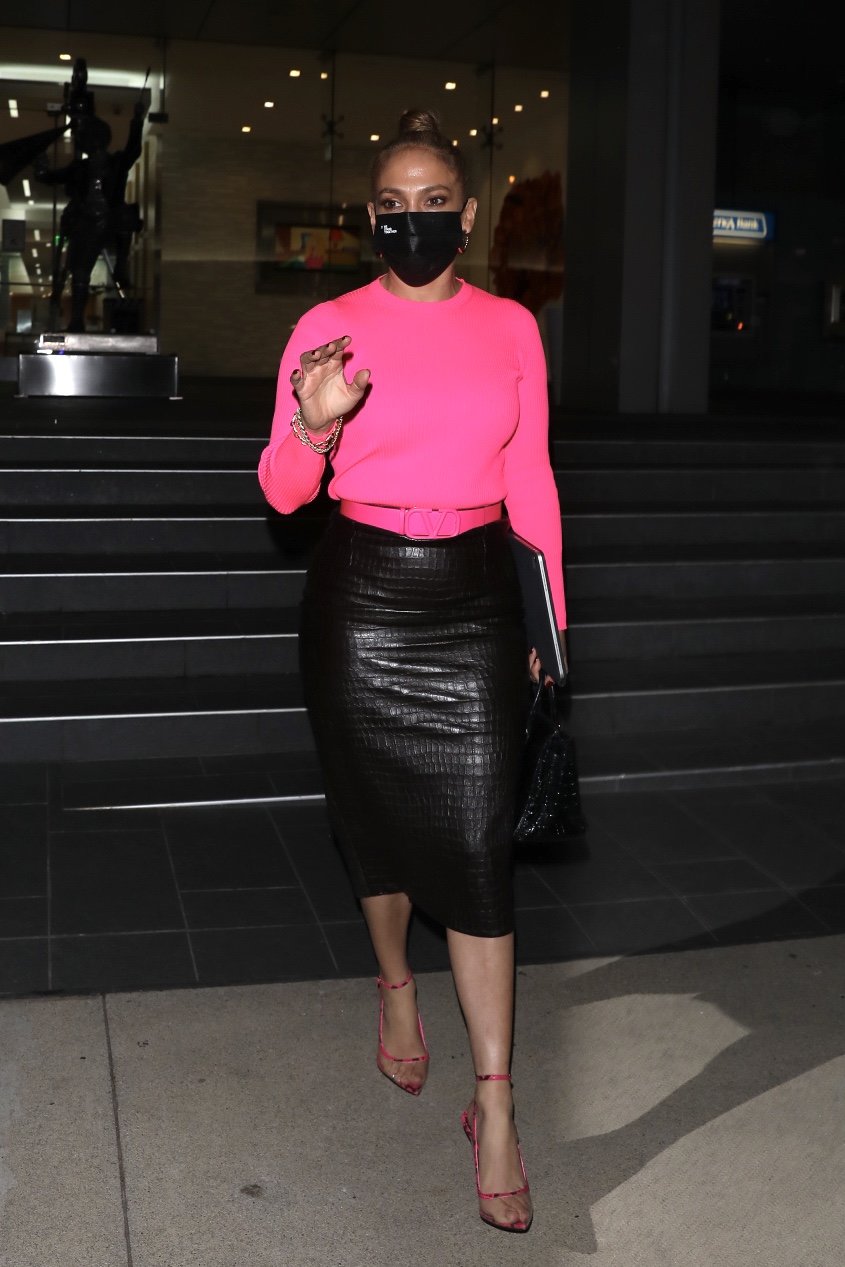 Not only did Jennifer Lopez wear a hot pink sweater while out and about, but she also posted her hot pink DSW heels.


Even Justin Bieber Knows What's Up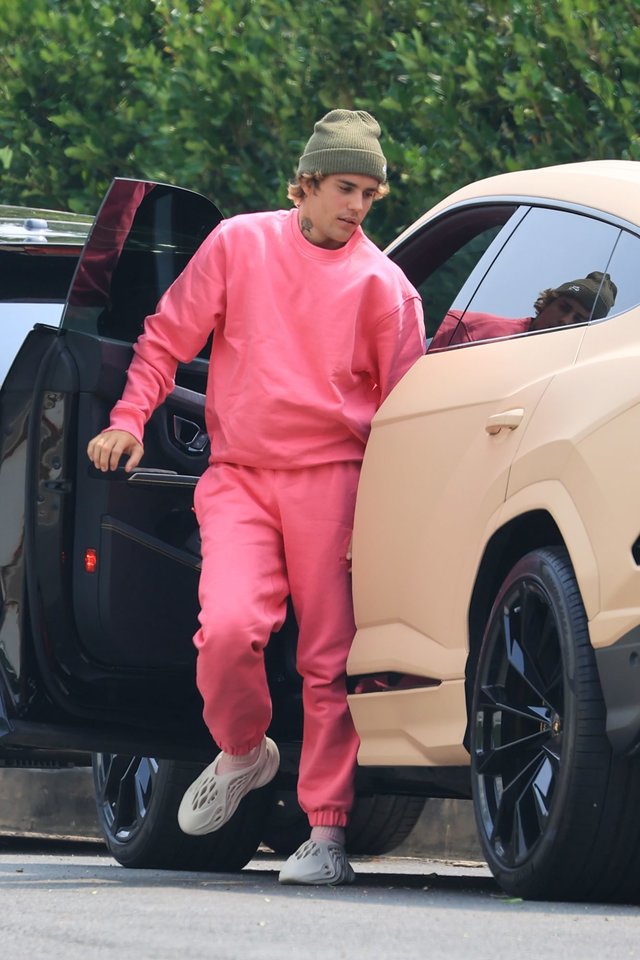 The man was on top of the Crocs trend, so we'll follow his lead when it comes to hot pink sweatsuits.


It's a Great Way to Switch Up Seasonal Staples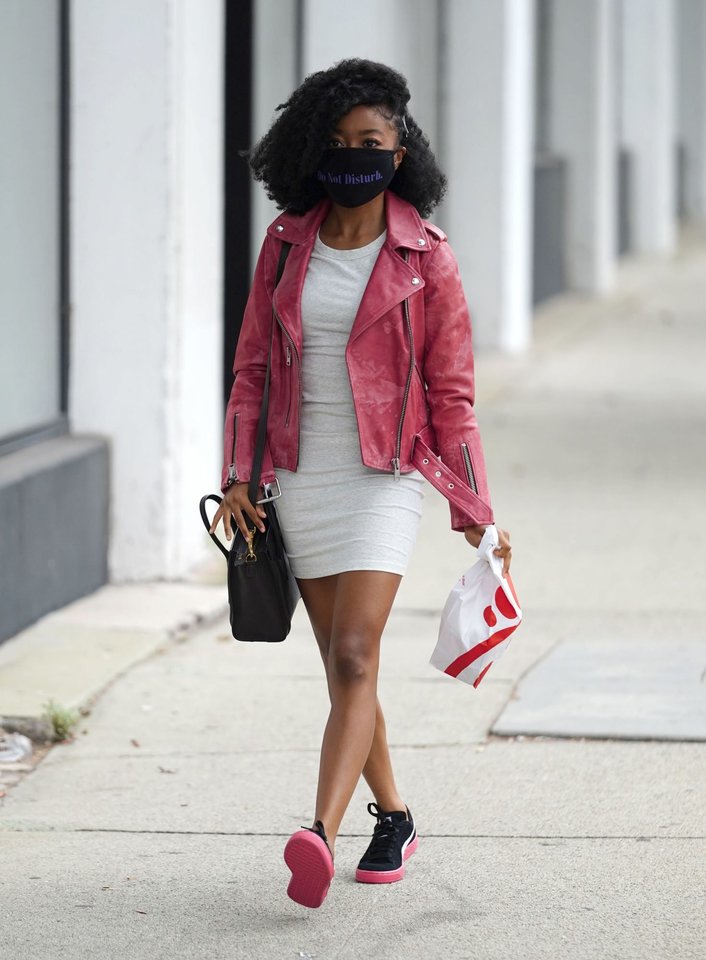 Skai Jackson skipped a black leather jacket in favor of this bright one.


And Add Some Oomph to a Simple Outfit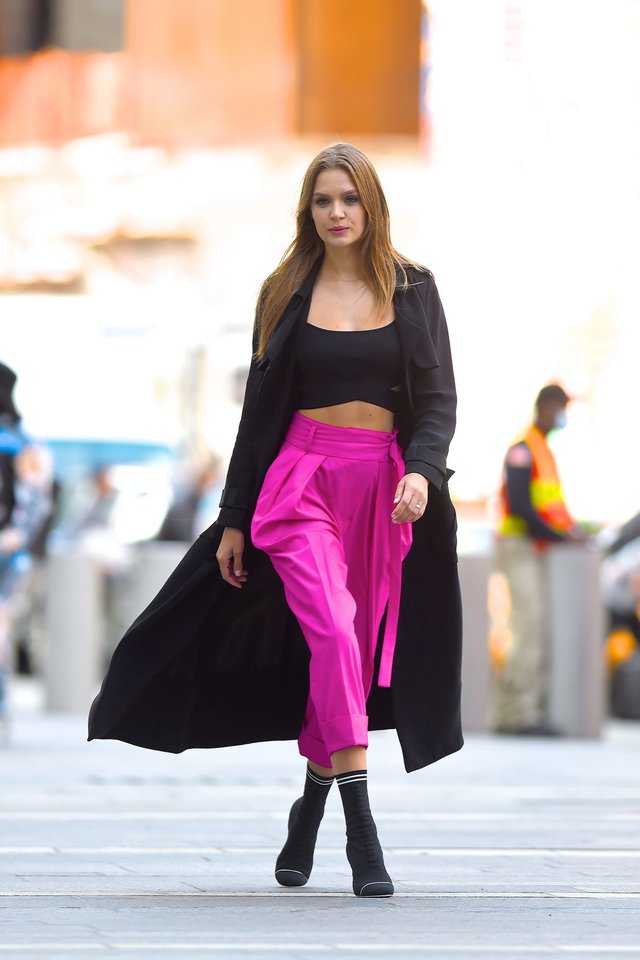 Quickly swap out your jeans for hot pink pants, just like Josephine Skriver.


Yes, Even UGG Boots Come in This Color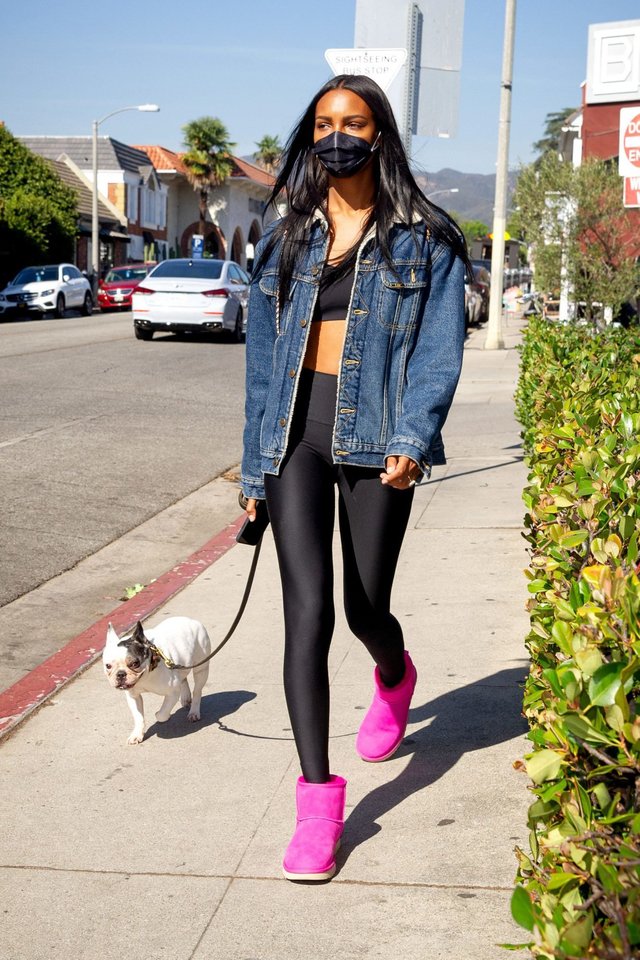 Sure it was a daring, Elle-Woods-like move, but Jasmine Tookes' outfit left us feeling inspired.


Sarah Jessica Parker Loves Hot Pink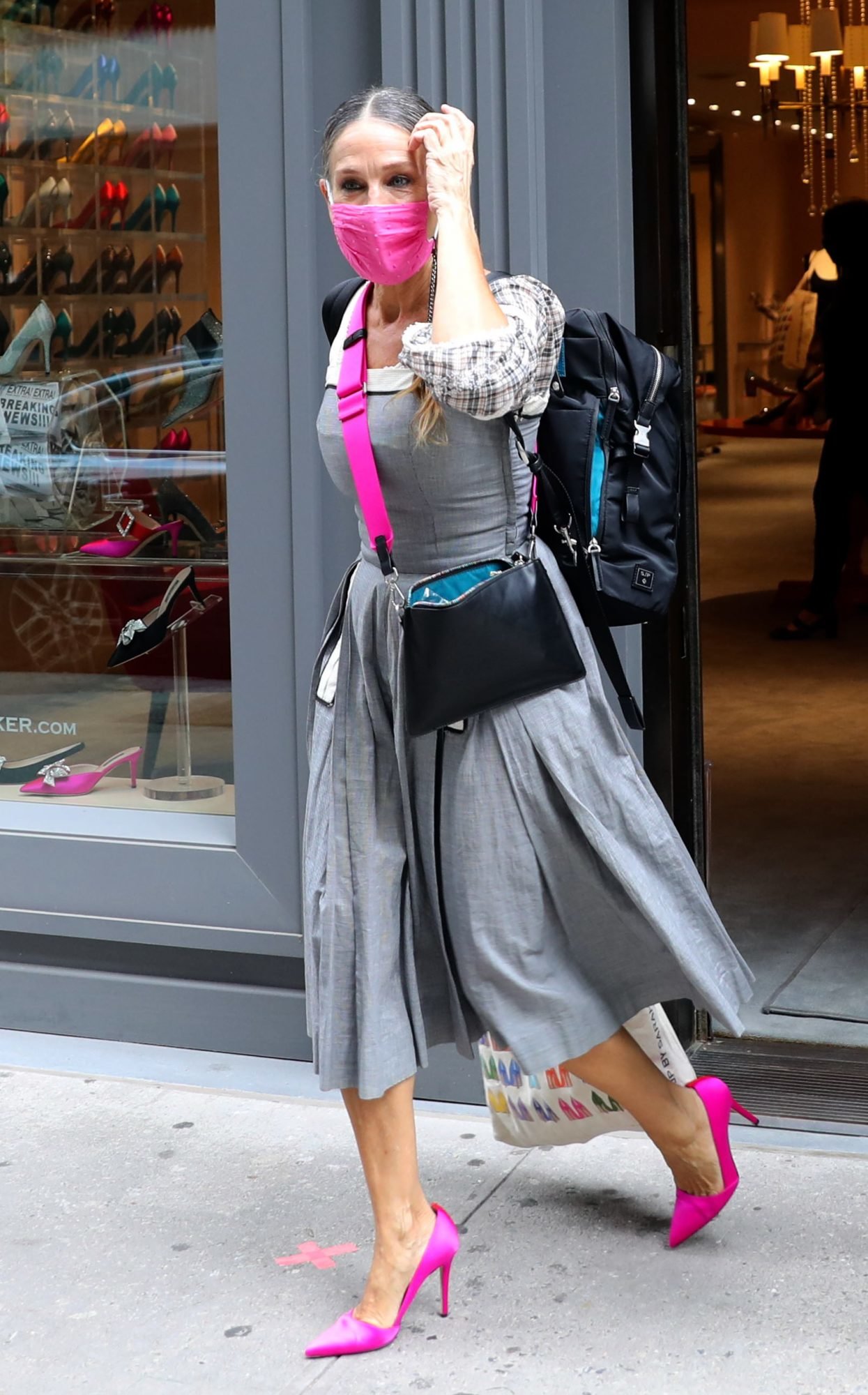 On top of wearing shoes in this shade, her bag strap and mask were also hot pink.


Olivia Palermo Made a Similar Move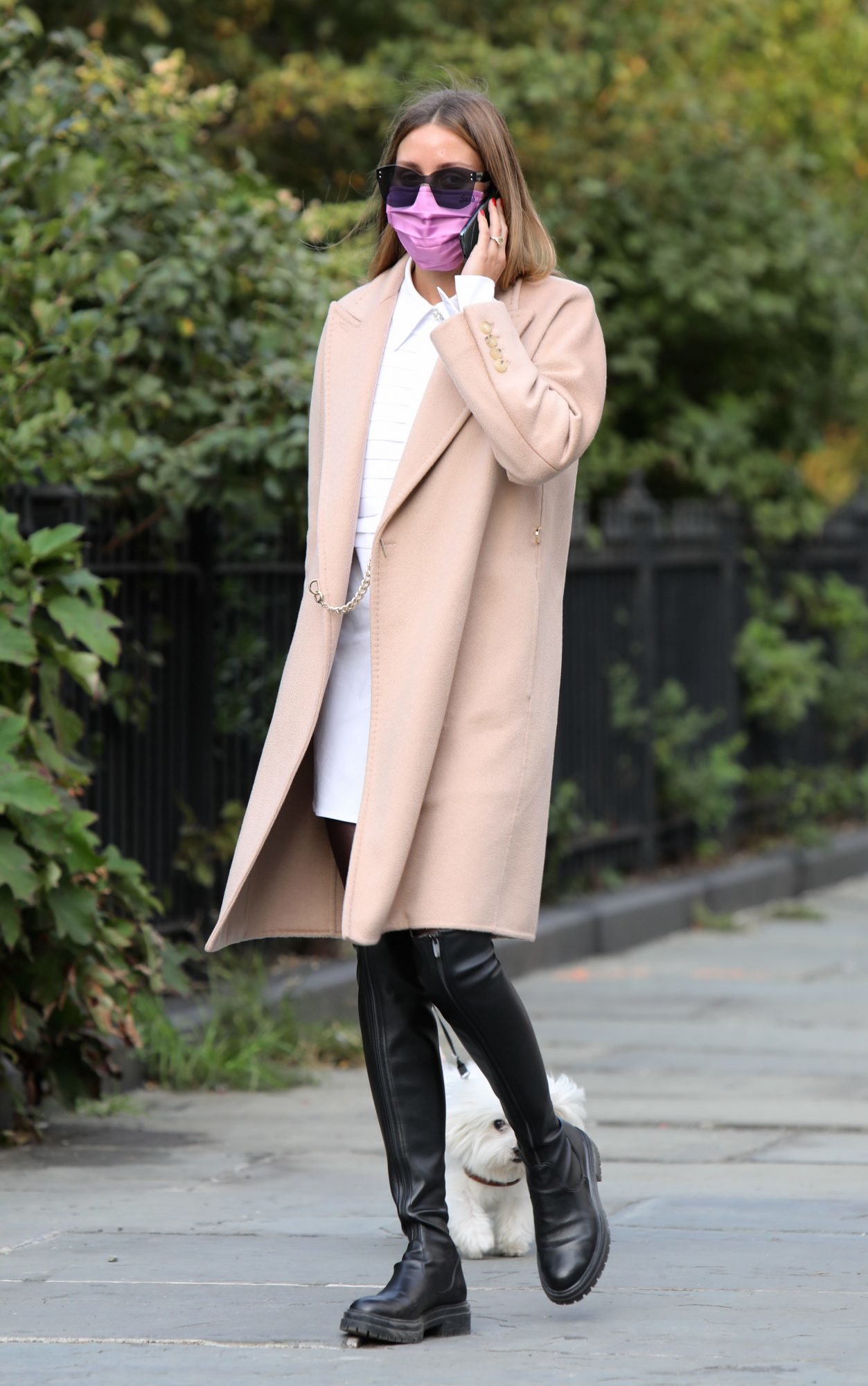 The 2020 way to add a pop of color to a neutral look!


Use It to Spice Up Sweats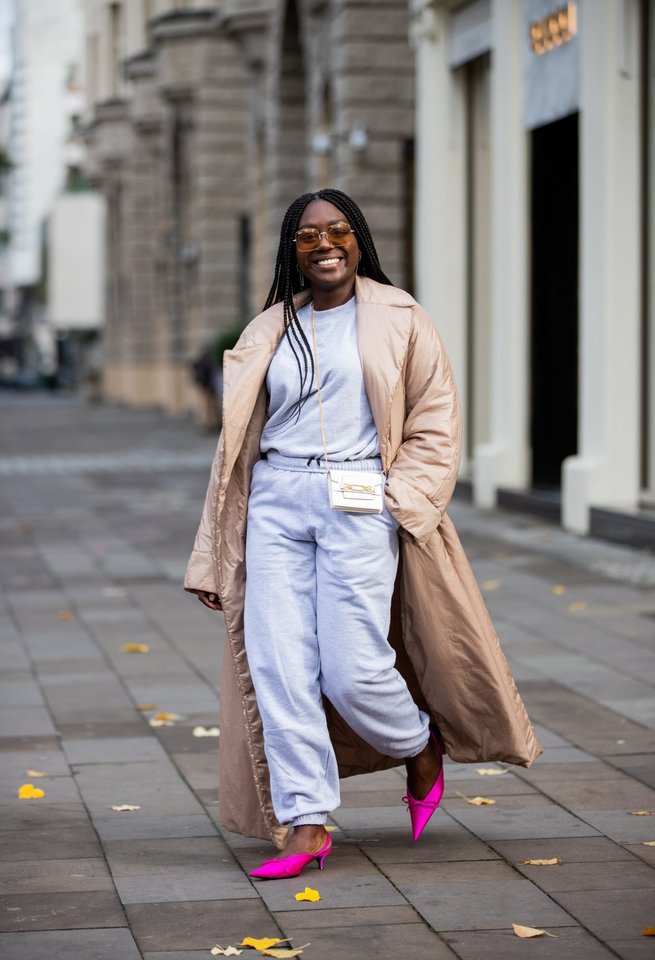 A groutfit becomes fashion-forward with the help of hot pink heels.


Play Around With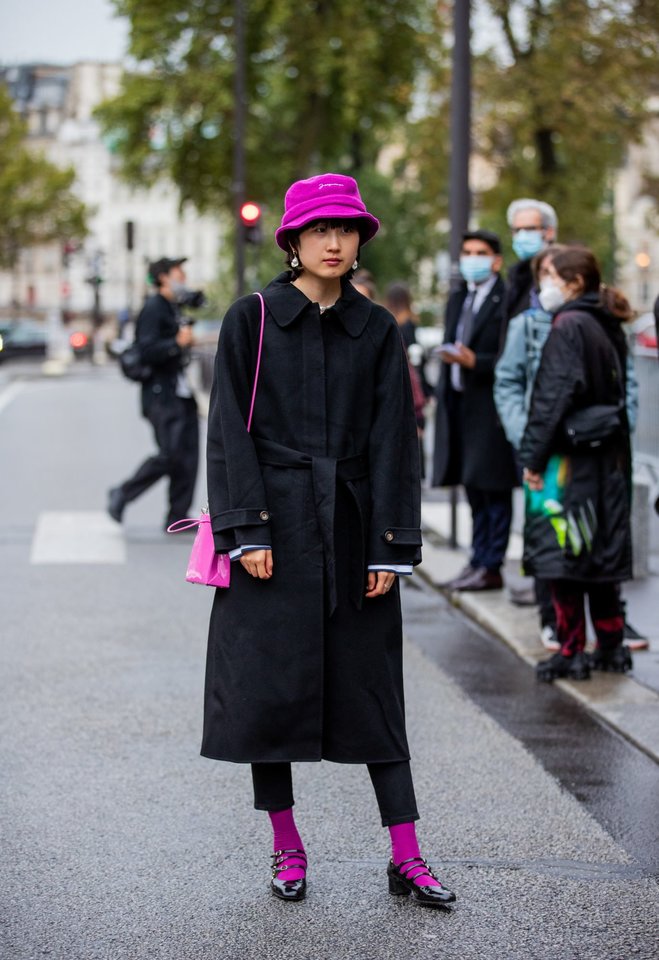 It's definitely time to invest in a bold hat and bag.


Or, Go All Out Little Extras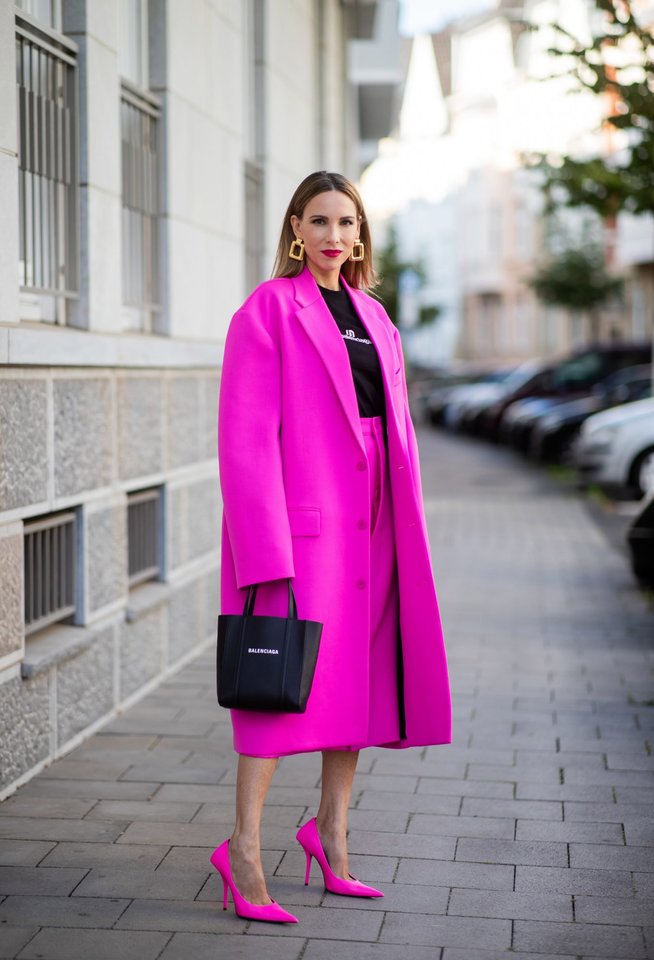 There's nothing wrong with wearing hot pink from head to toe.


Remember This Color When It Comes to the Holidays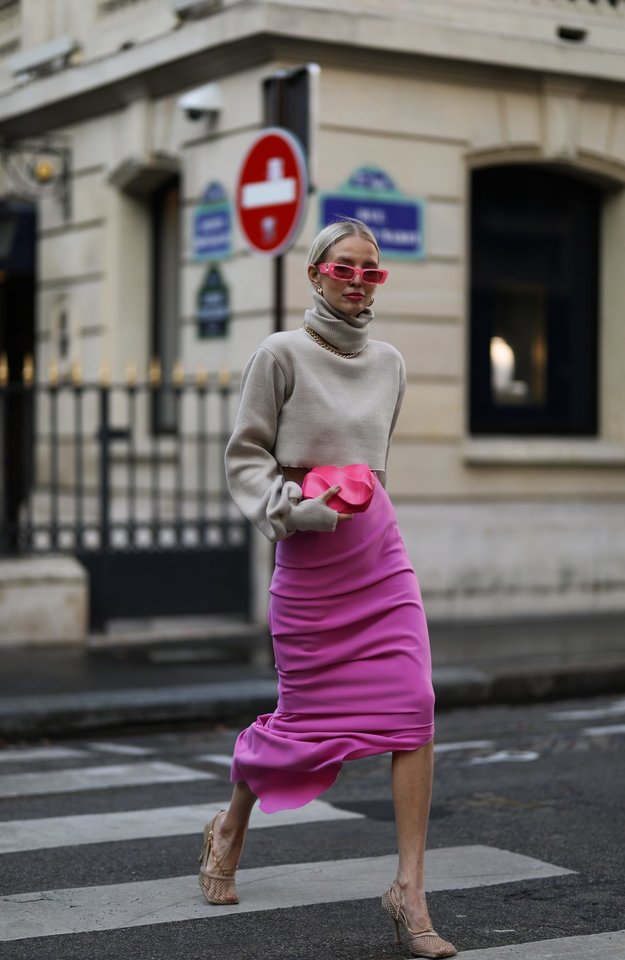 It's a nice alternative to the traditional metallics and reds.


Try Colorblocking, Too


Don't be shy - mix hot pink with red, green, purple, etc. to create a standout ensemble.


It Seems Like Hot Pink Is Here to Stay