Traditionally, Indian brides don a brightly colored and heavily embroidered veil called a dupatta over their heads and shoulders, as well as jewelry along their hairline known as a tikka. But while these accessories served as symbols of modesty and wisdom in the past, modern brides have since put contemporary twists on these traditional styles—mostly, through their hairstyles.

From jasmine flowers woven through thick fishtail braids to bohemian mermaid waves paired with sheer, saffron red dupattas, there's a hairstyle to match every hair length, lehenga type, and personality. And the endless possibilities make this beauty to-do an exciting task for any Indian bride.

Ahead, 18 gorgeous Indian wedding hairstyles inspired by real brides.


Small and Sleek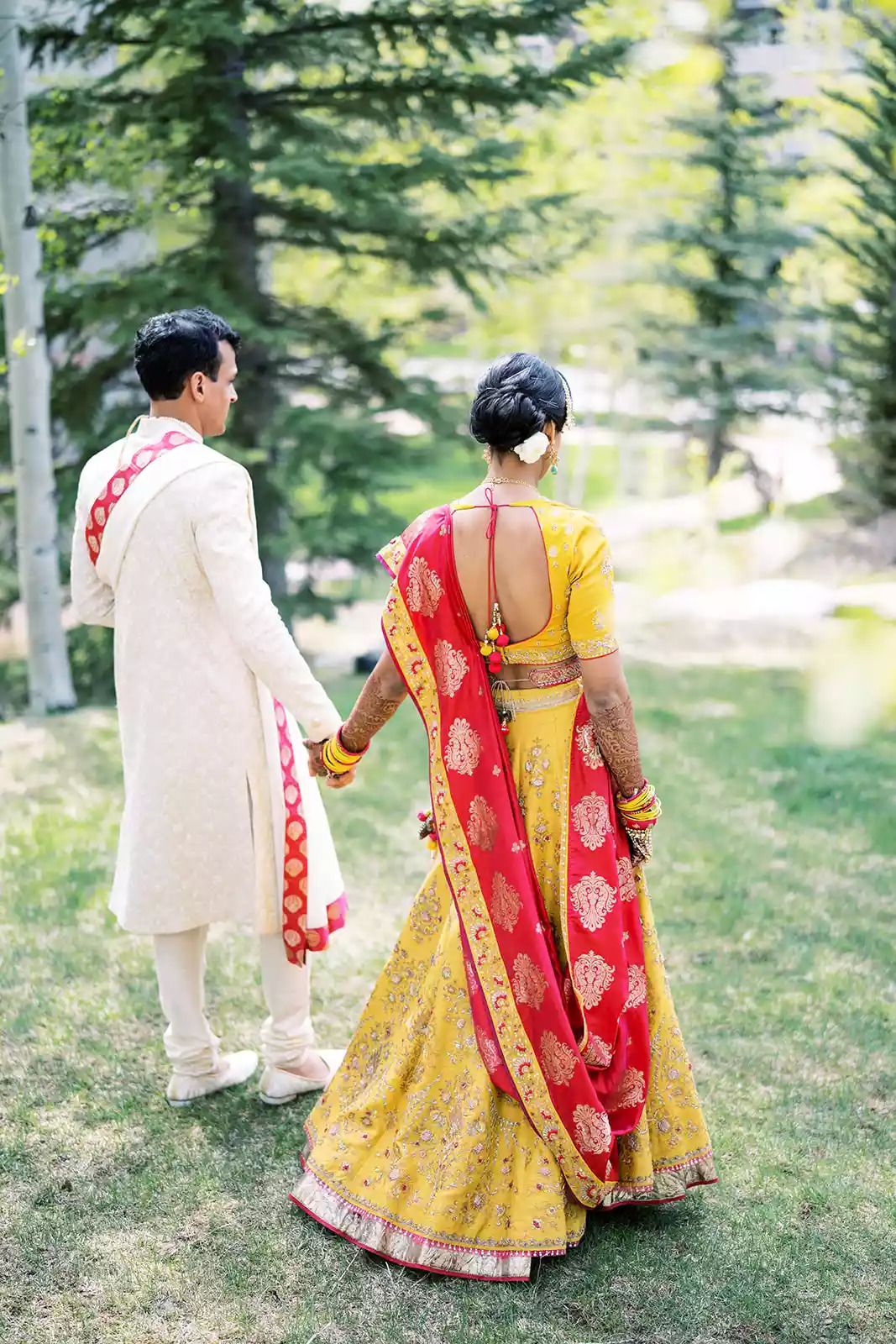 If you really want your jewelry to shine, keep your hairstyle simple with a sleek bun. The extreme side part makes the look more done-up.


Natural Waves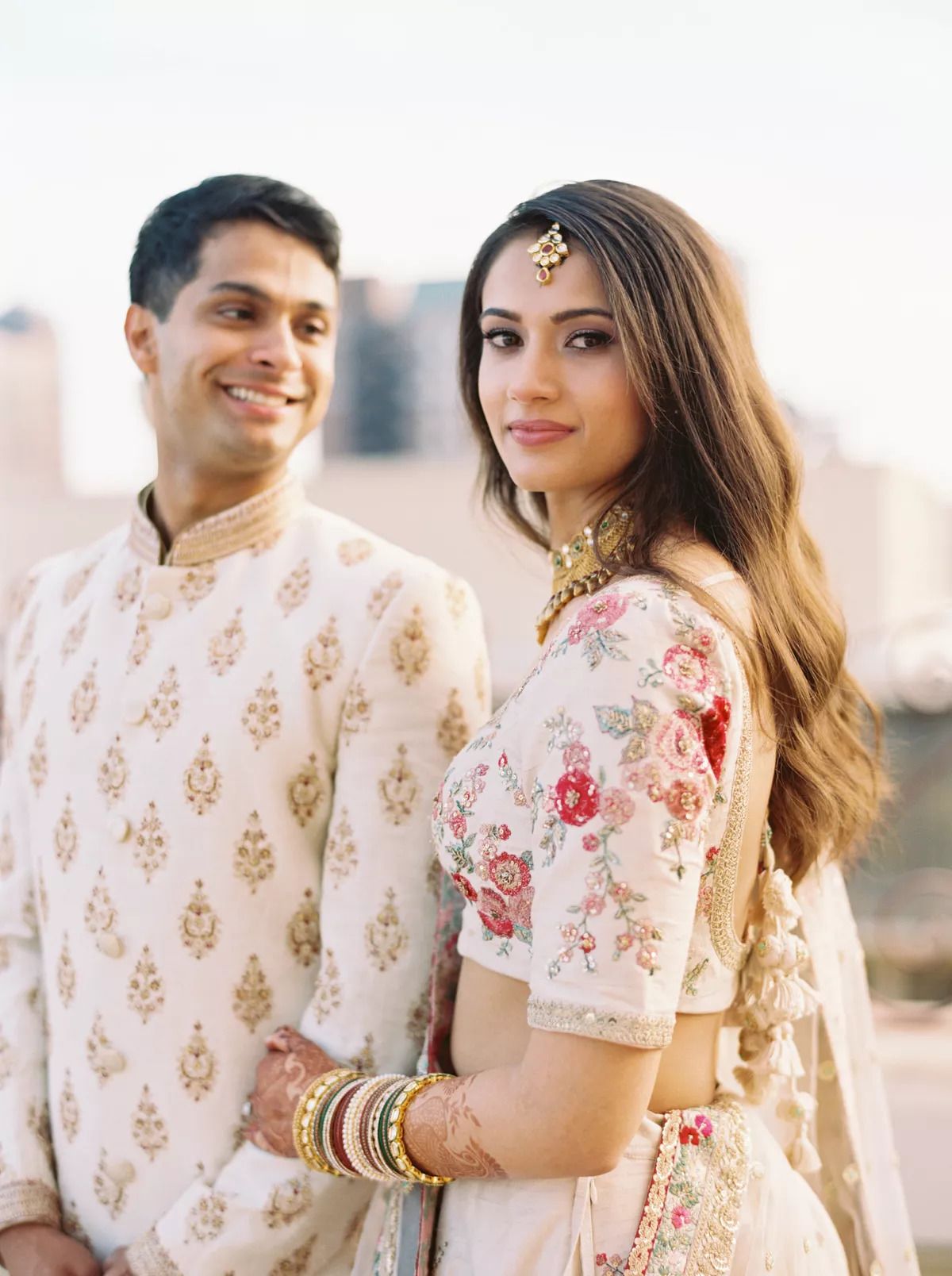 Contemporary Indian brides are now donning white and ivory lehengas with brightly-colored jewelry and accents. If you're a low-key bride, loose, natural waves are the perfect way to keep things simple—and let your brightly-colored dupatta shine.


Timeless Twist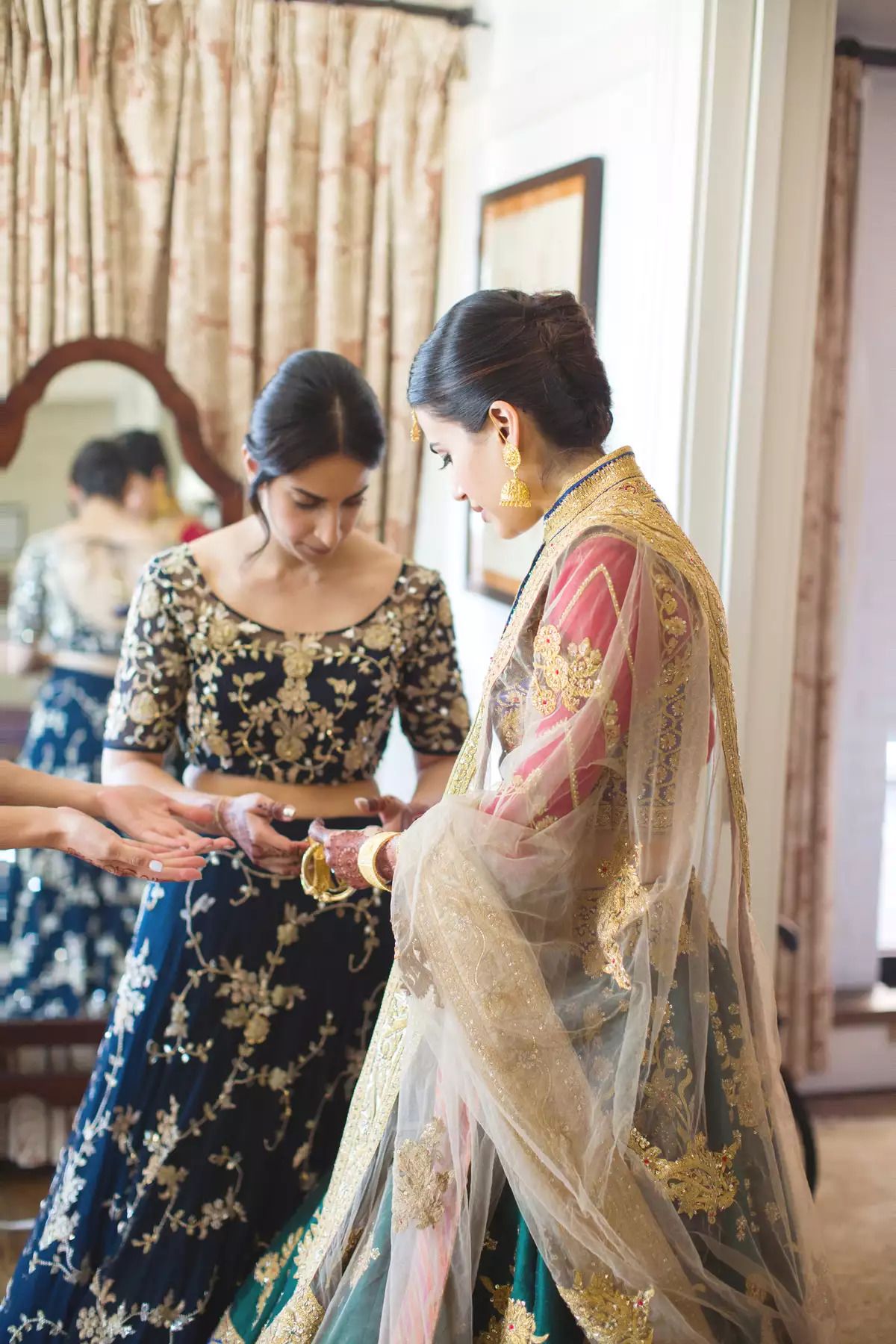 For a timeless look, an elegant French twist never fails. It's a refined style fit for any chic bride, and it pairs perfectly with an outfit like this one that has lots of bright, dynamic colors and distinct prints.


Voluminous Bun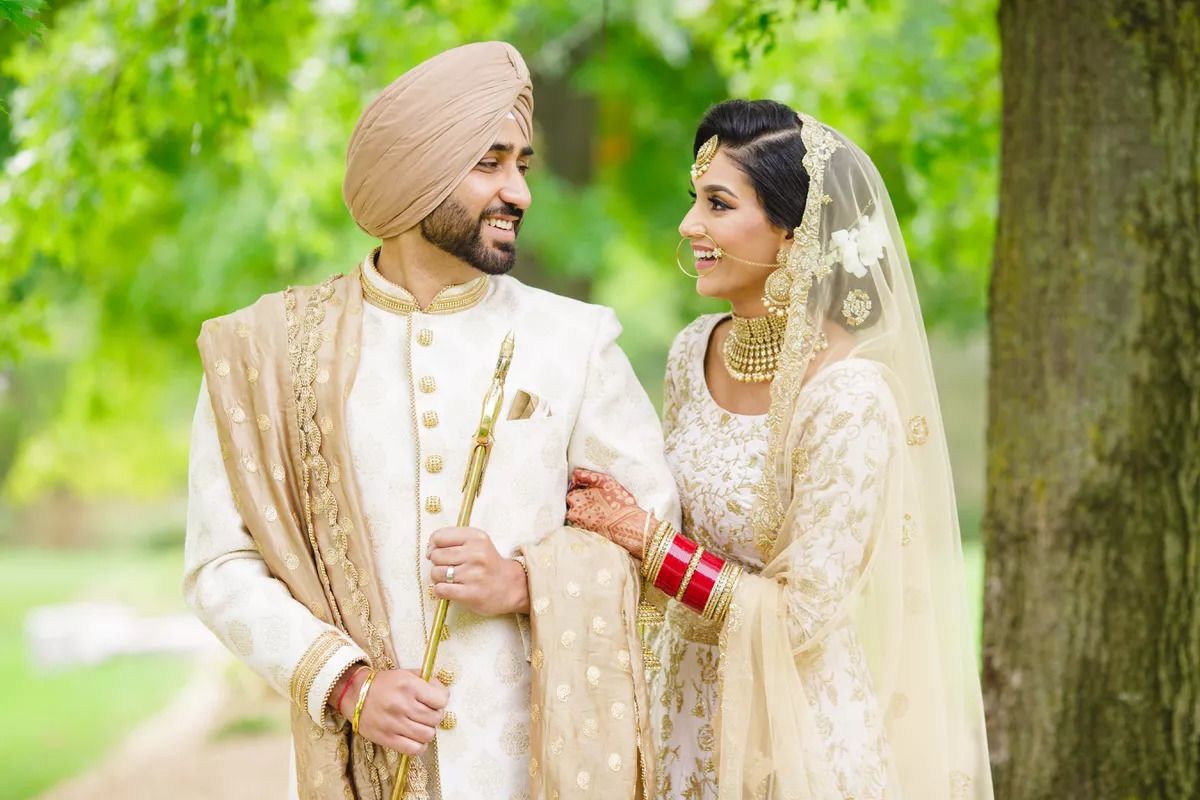 Combine a deep side part with a voluminous, structured bun for one chic look. The high-shine finish of the bride's hair only adds to her iridescent, ethereal beauty.


Dupatta 'Do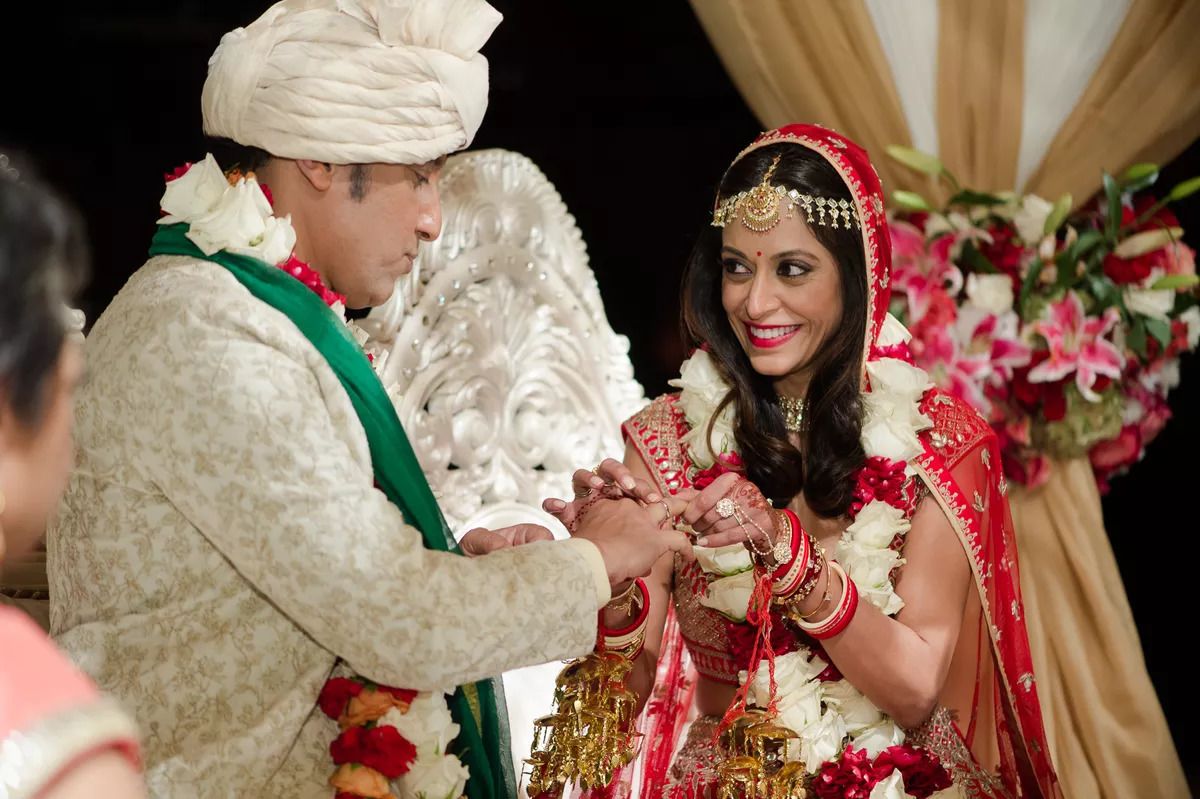 This bride's highly patterned dupatta and dramatic tikka, also known as a matha patti, do all the work. She masterfully enhanced her natural hair with some curls, adding some beautiful texture to this look that's really more about her expertly crafted dupatta and jewelry.


Beautiful Blowout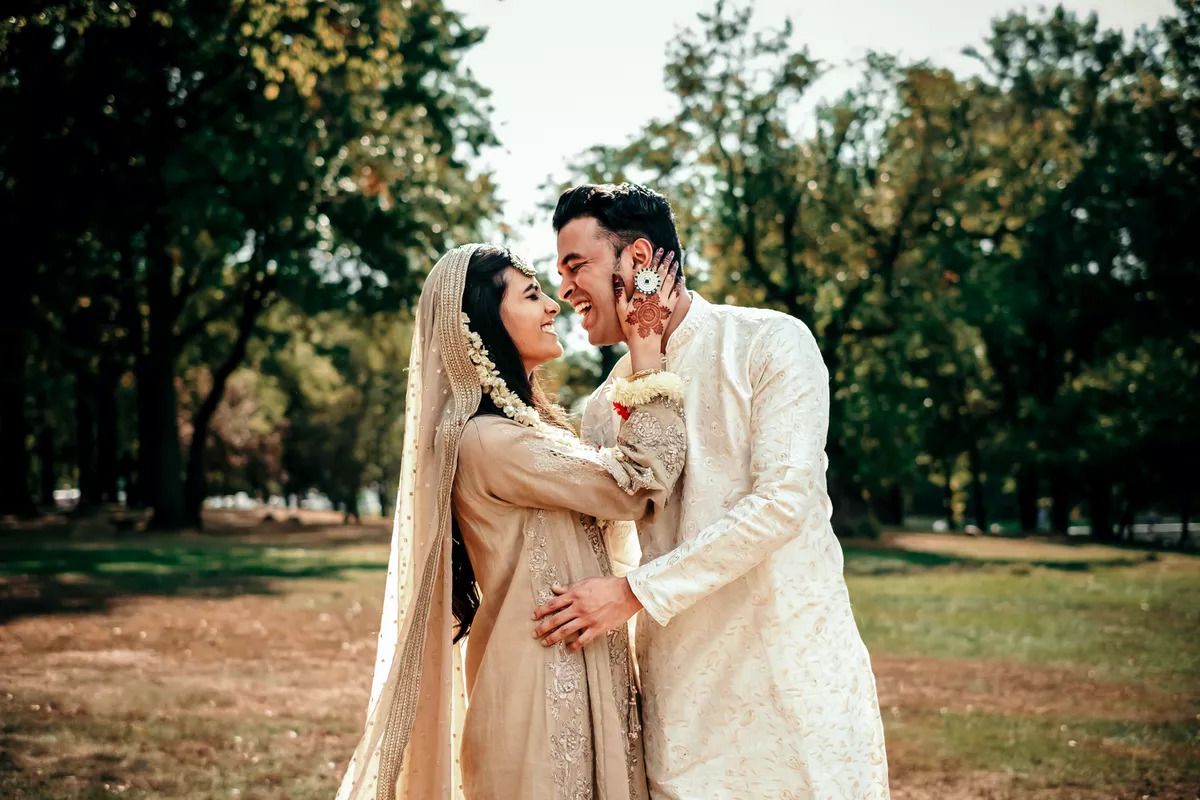 Blow out your hair with natural waves and pin a long jasmine garland on the side for a casual look. This bride's style proves less is more—and we're all for it. To put her large tikka front and center, she elegantly pinned just a few front pieces of hair back.


Traditional Twist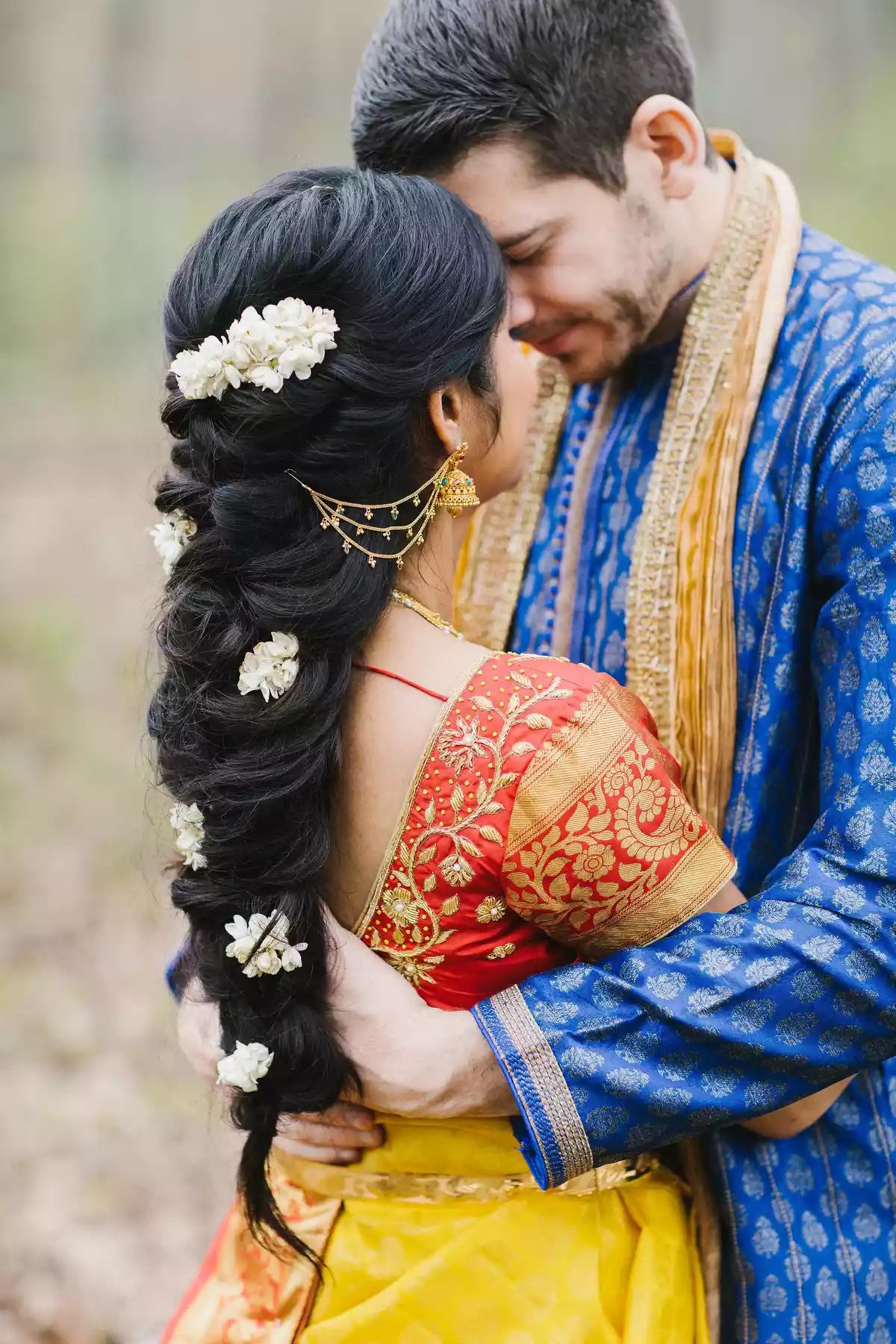 For the most traditional Indian brides, a thick braid with jasmine woven through it is the look that never fails. The sleek style allows the bride's earrings and gold hairpieces to shine, while the thick braid will undoubtedly inspire your guests to gawk at your style as you pass by them down the aisle.


Bump It Up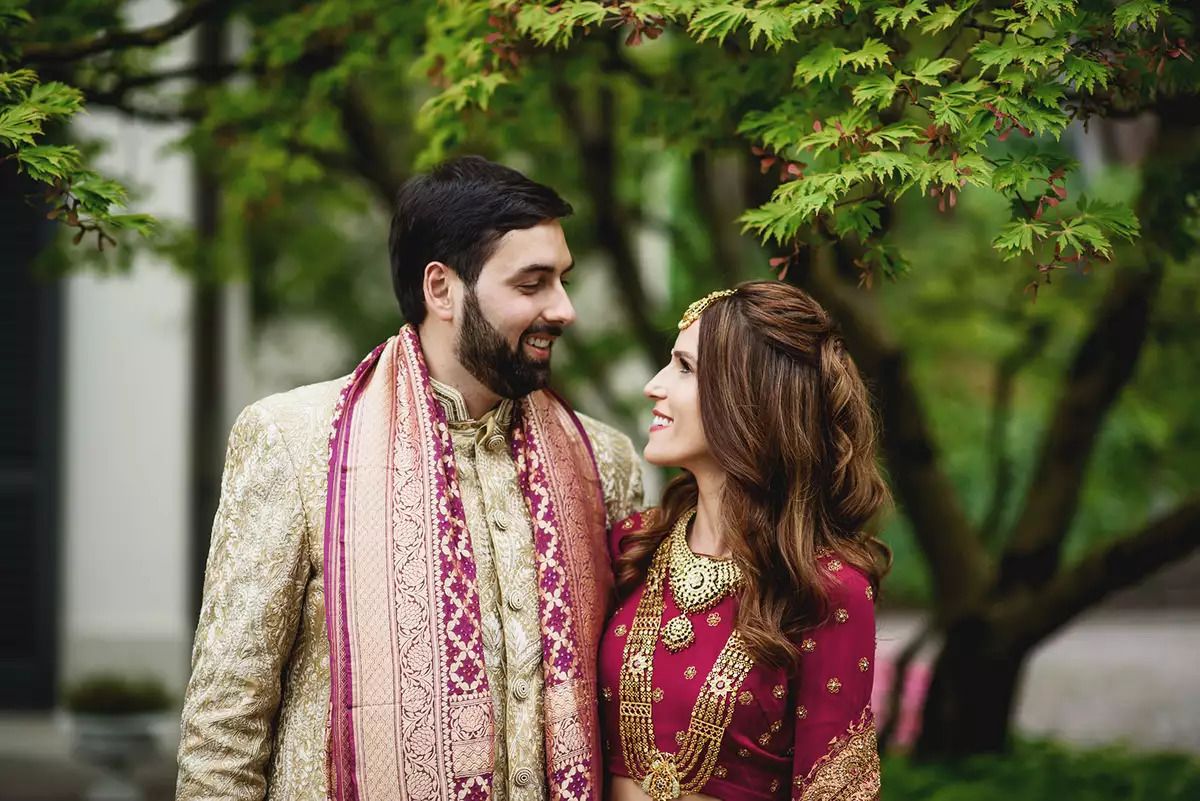 It can be hard for an Indian bride to do a half updo that still highlights their jewelry and makes it easy to pin a dupatta on the head. But if you choose not to wear a dupatta this is the look for you. The face-framing pieces of hair twist outward ever so elegantly—just enough so that the tikka still shines.


Blooming Beauty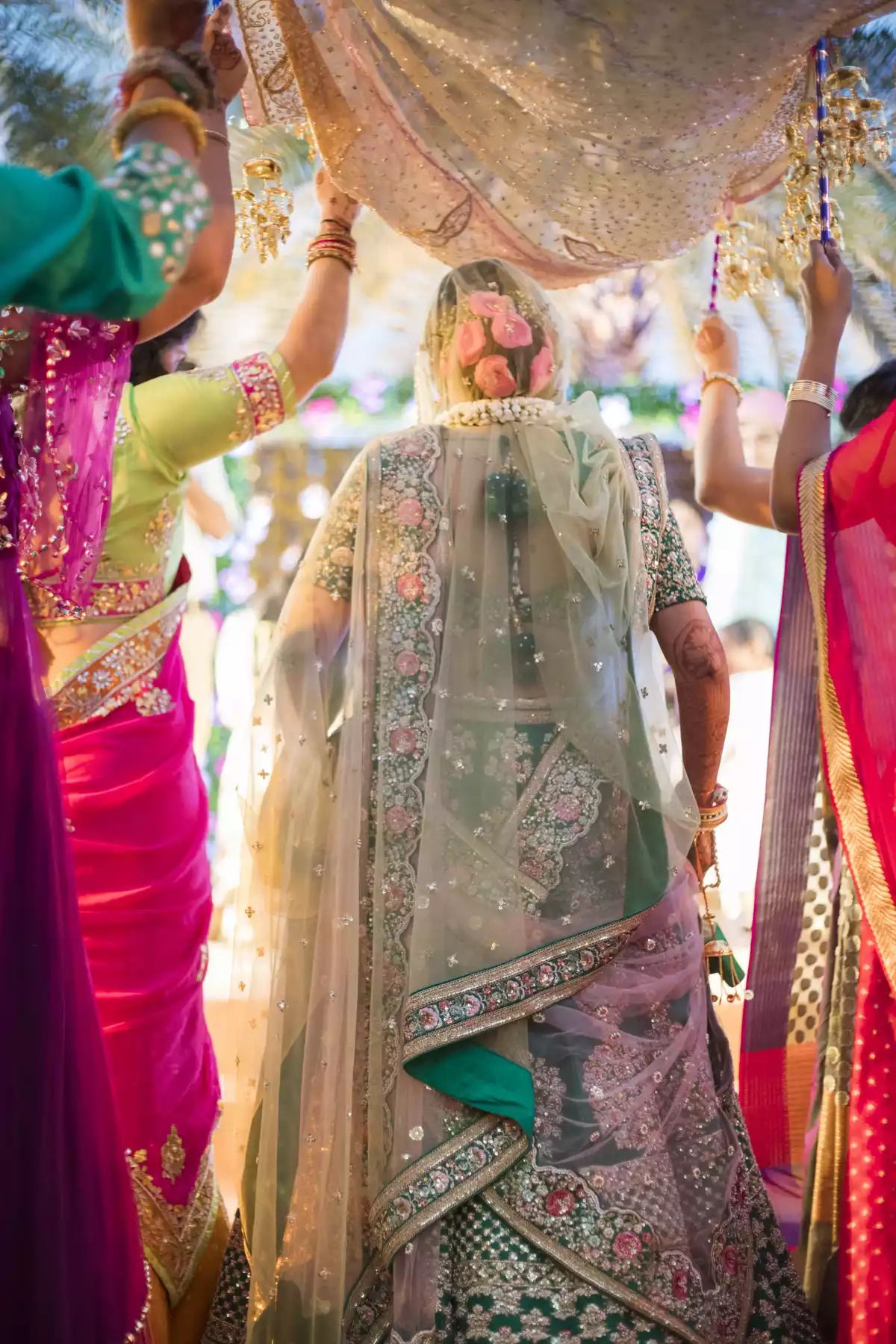 Inspired by the pink roses on her sheer dupatta, the bride showered her low chignon in matching ones to bring out the pink in her lehenga. We especially love her choice to pair pink and green—it's a classic Indian color combination as green represents new beginnings and pink symbolizes purity.


Loose Locks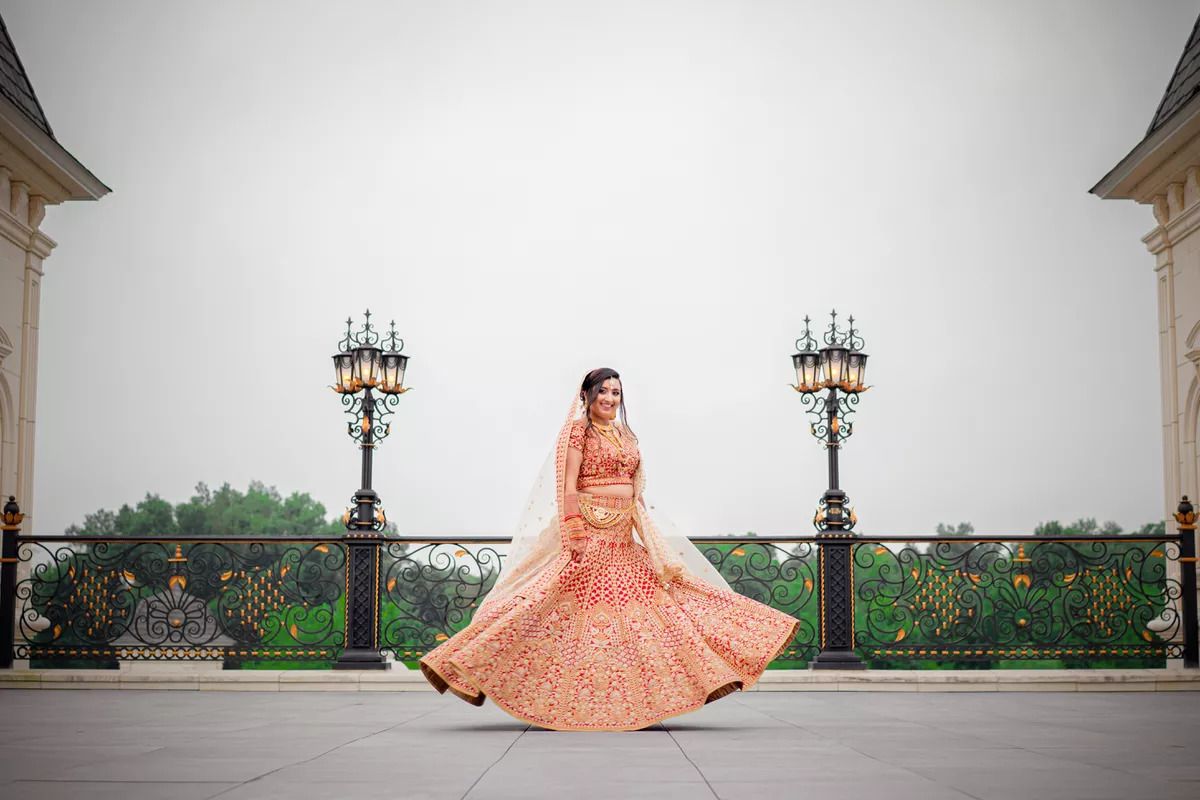 An elegant side part offsets the loose waves coming out of this effortlessly chic bun. If you have long hair you want to show off but still keep out of your face, this is a great look to consider since it both frames the face and brings attention down to your gorgeous blouse.


Tender Twists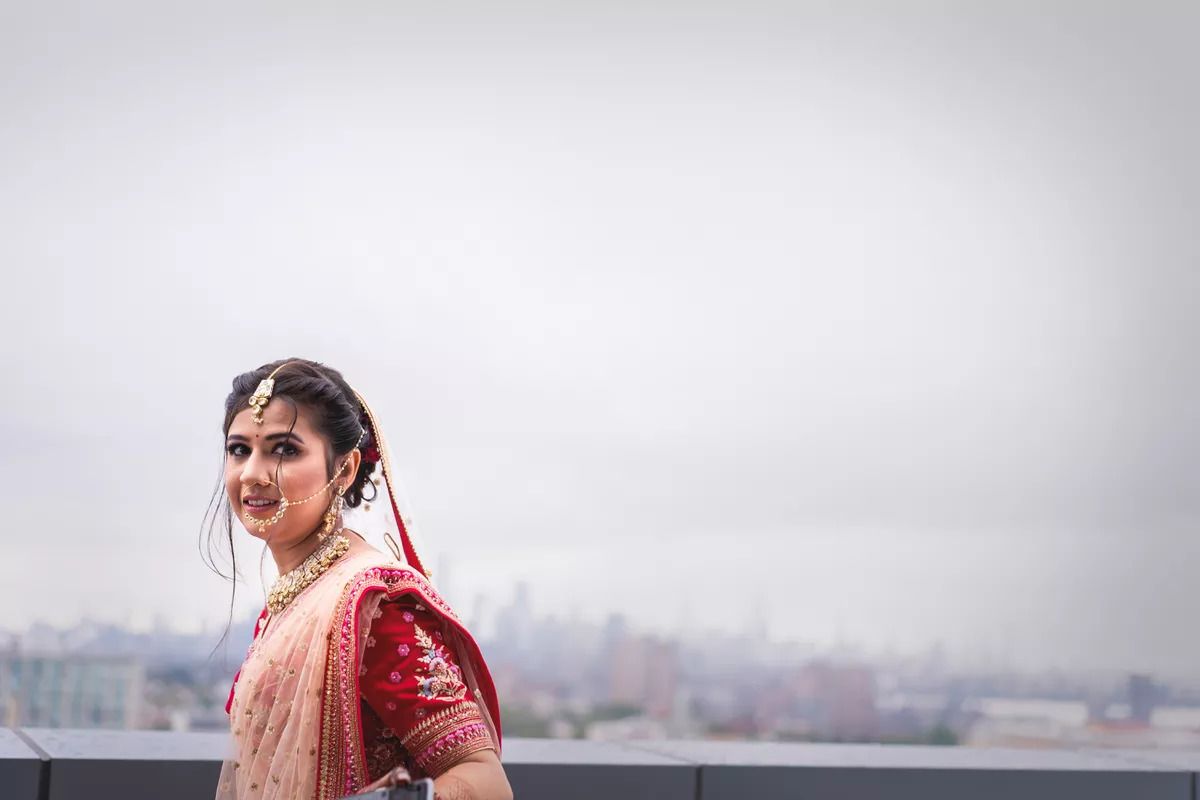 Frame your face with two mini French twists on either side and some long, loose strands naturally falling out. The refinement meets an easy-going look for the bride who wants to scream "effortlessly chic."


Rapunzel Braid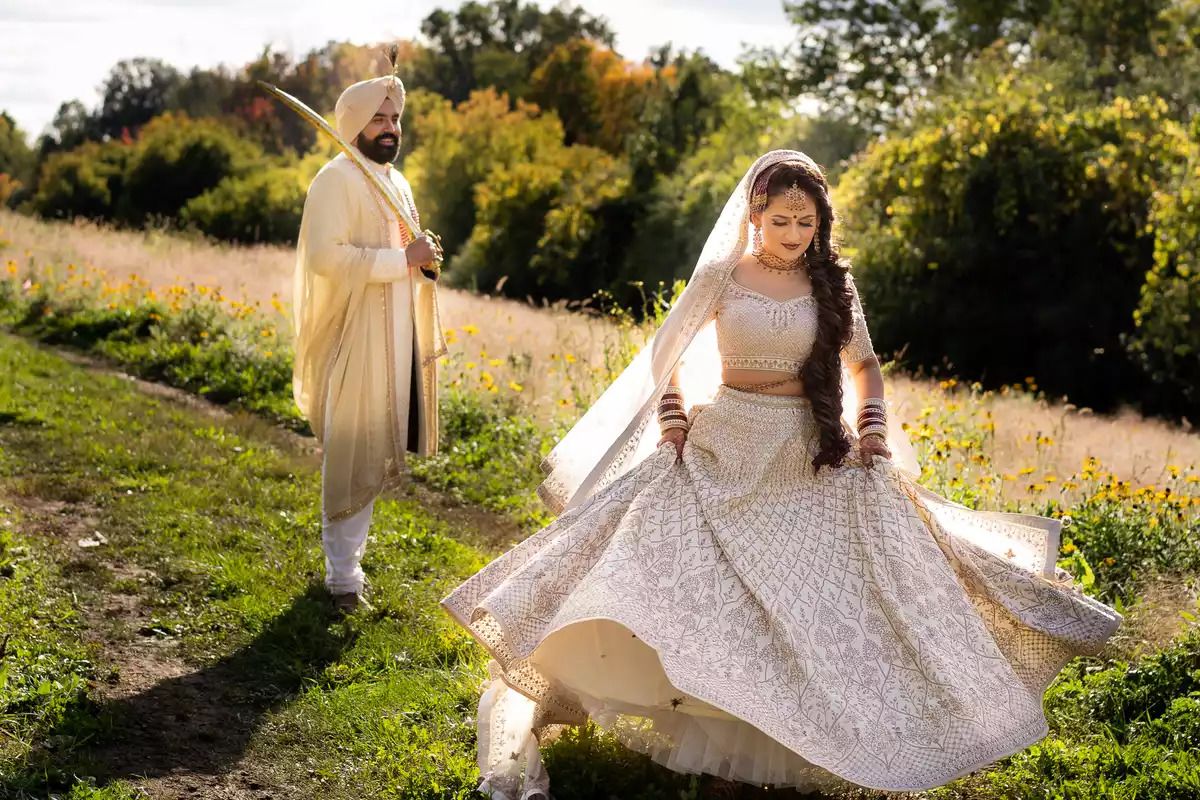 The only thing making this long, fluffy braid more ethereal is the bride's gold tikka along her side part. The hair along the bride's part is flipped outward to draw attention to her face, keeping the focus on the bride's heavy jewelry up top.


Contemporary Updo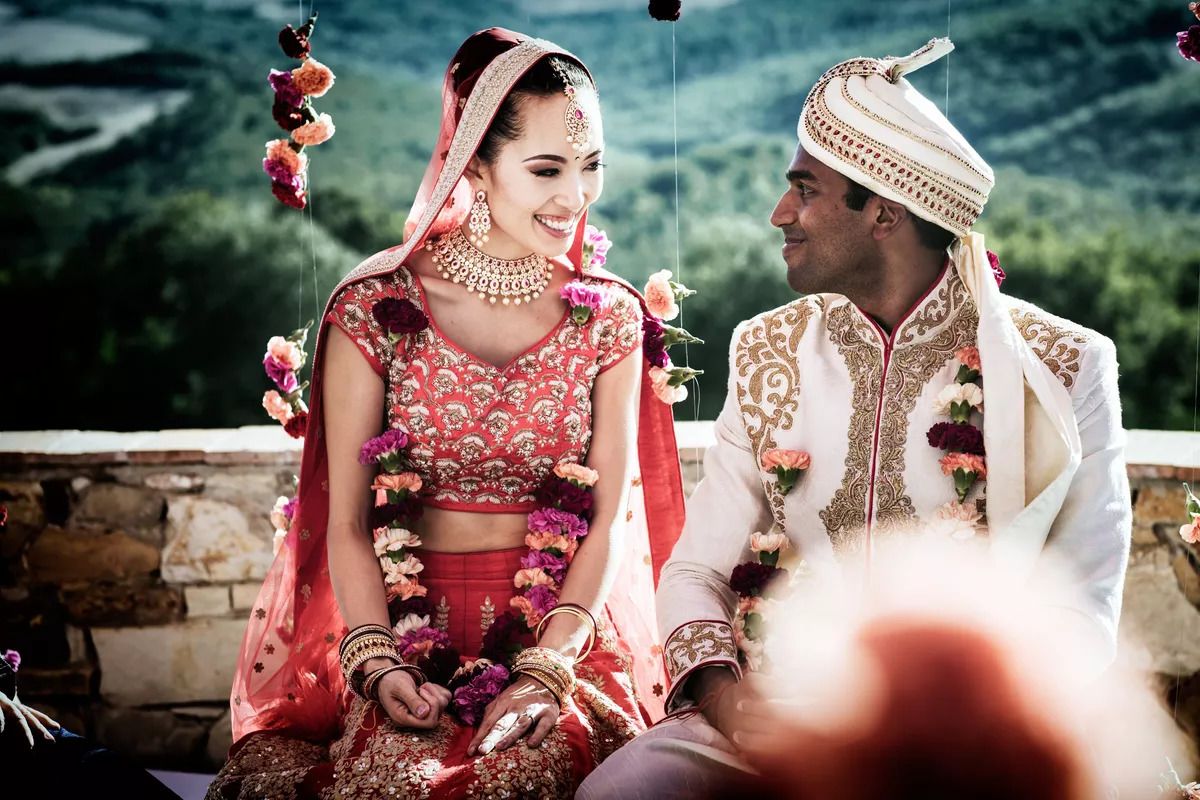 For this modern bride, a high bun adds some excitement to a more traditional red lehenga. The sleek, slicked-back hair looks uber chic, adding some drama to an otherwise simple style.


Romantic Waves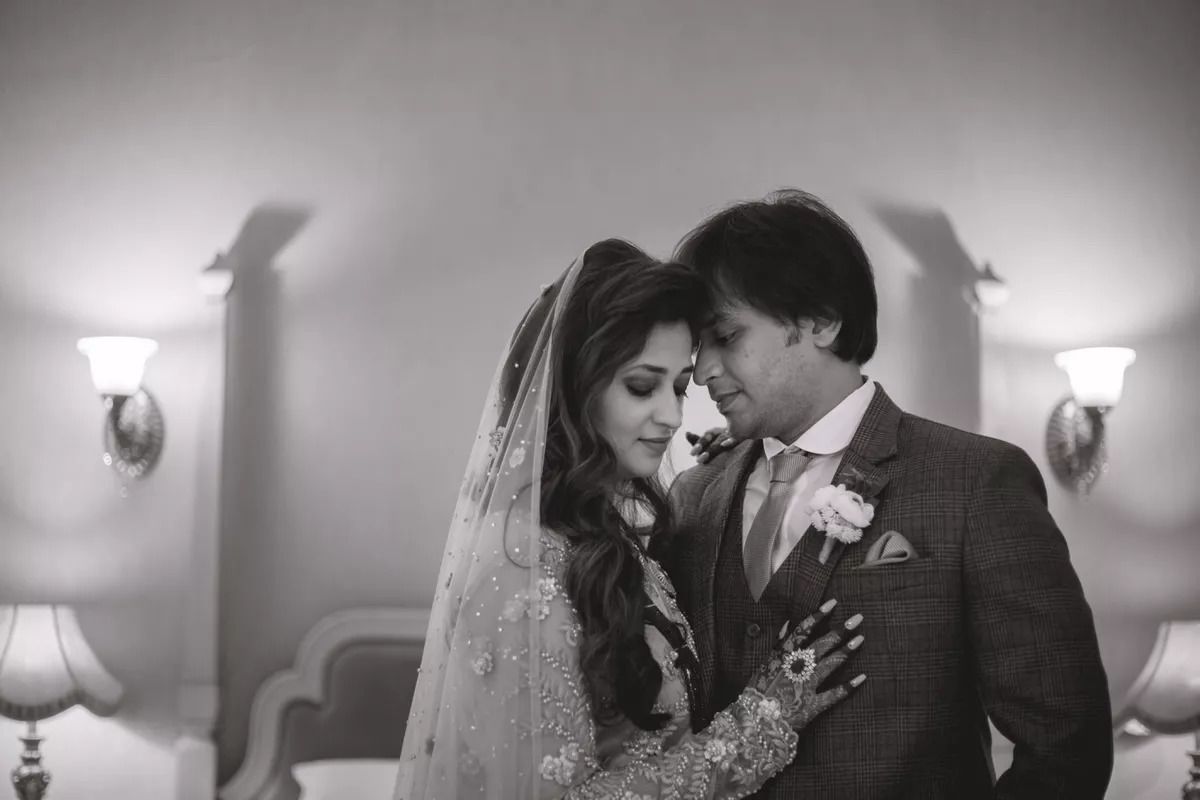 What bride doesn't love a subtle, romantic look? Soft waves meet a gentle boost of volume to frame the face ever so gently. And pushing all your hair to one side will make the style appear more polished, too.


All-Over Flowers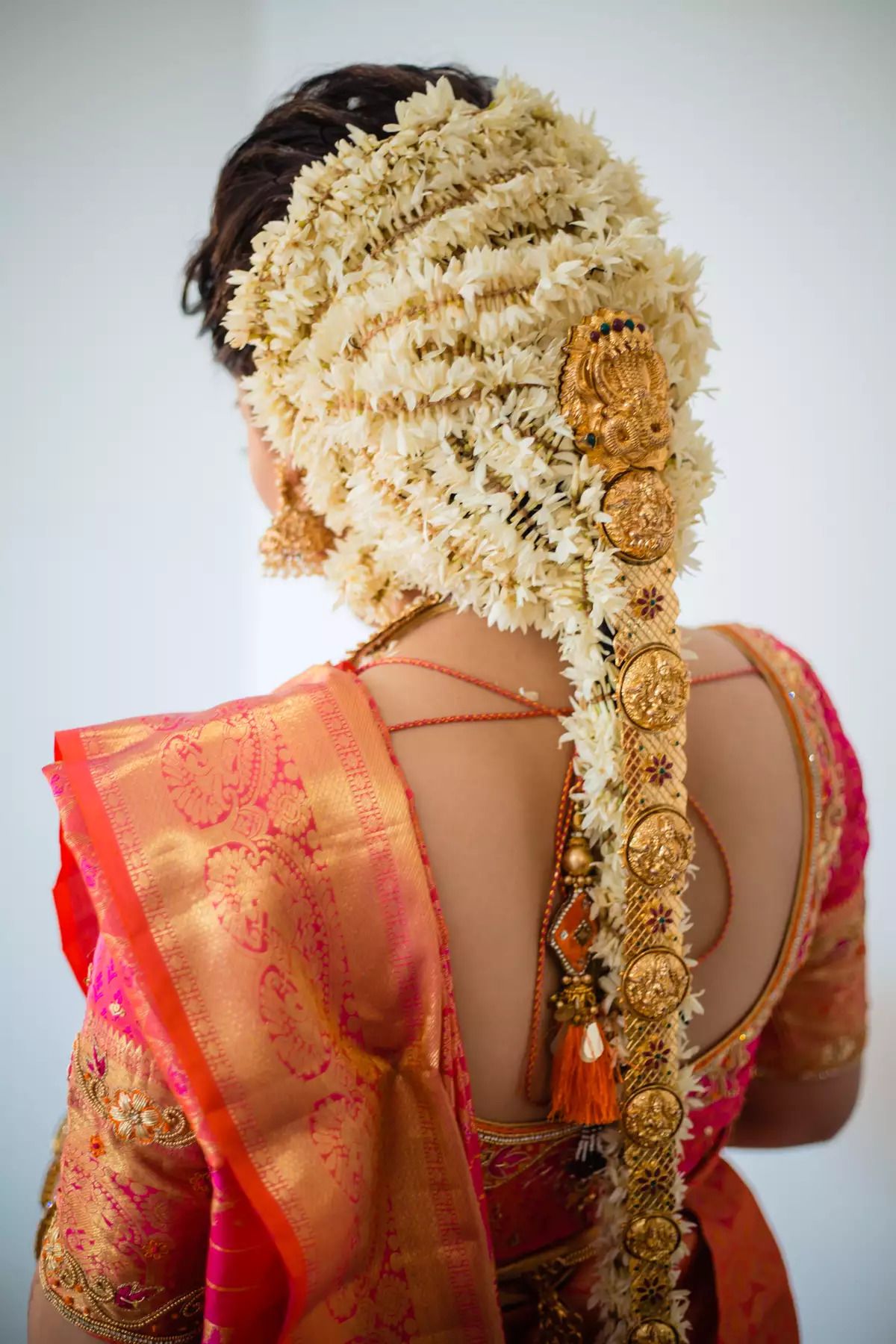 Flowers are symbols of good luck and prosperity for traditional South Indian brides. Covering the braided hair with florals immediately creates an idyllic, and, unsurprisingly, jaw-dropping look.


Glamorous Curls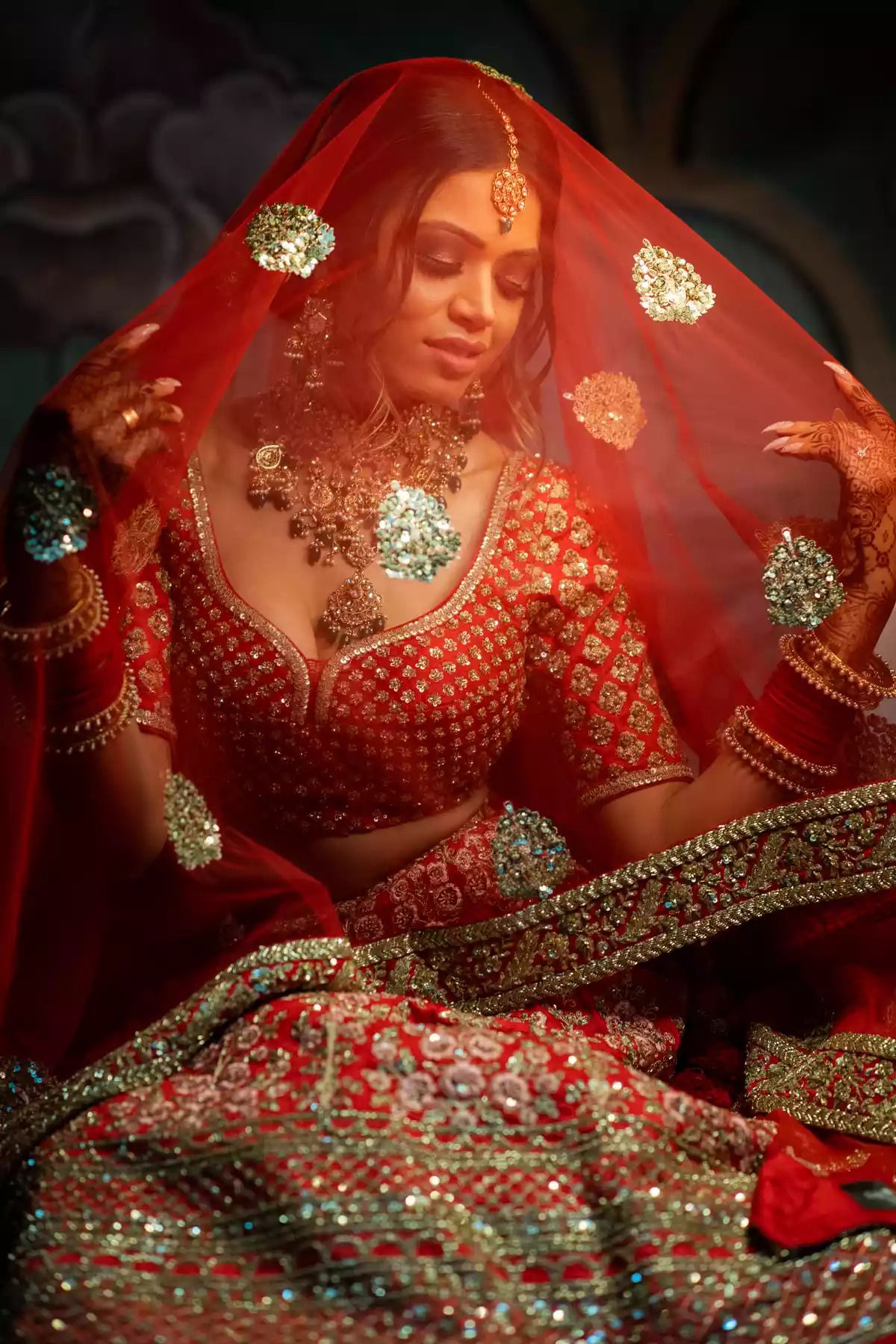 This bride paired a loosely tied chignon with curly pieces on the sides of her face. With her hair tied back, the chunky earrings and dainty tikka stand out.


Oversized Chignon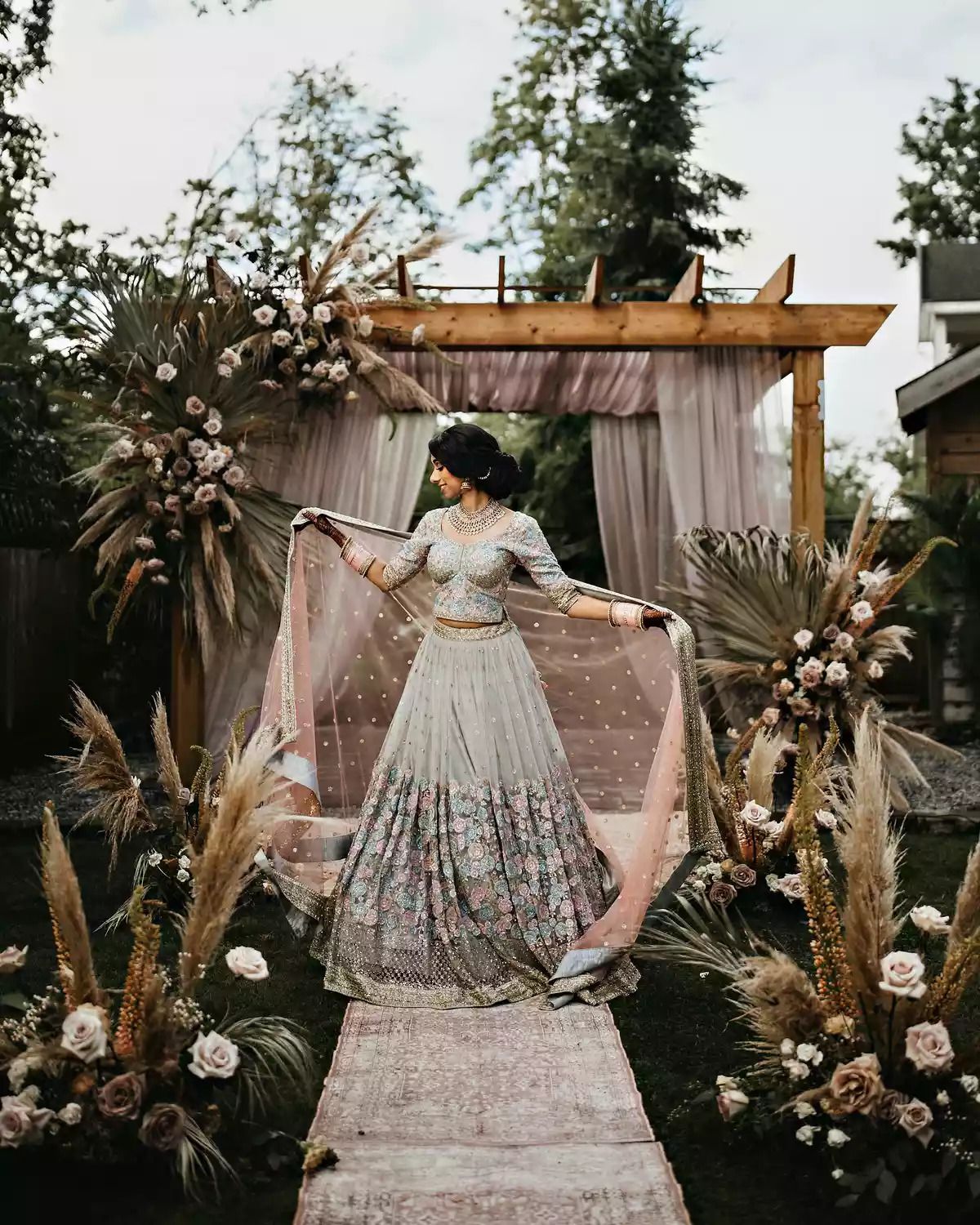 For her at-home Sikh wedding, this bride sported a stunning oversized bun. A lovely look that combines glamour, sophistication, and effortlessness in one!


Playful Details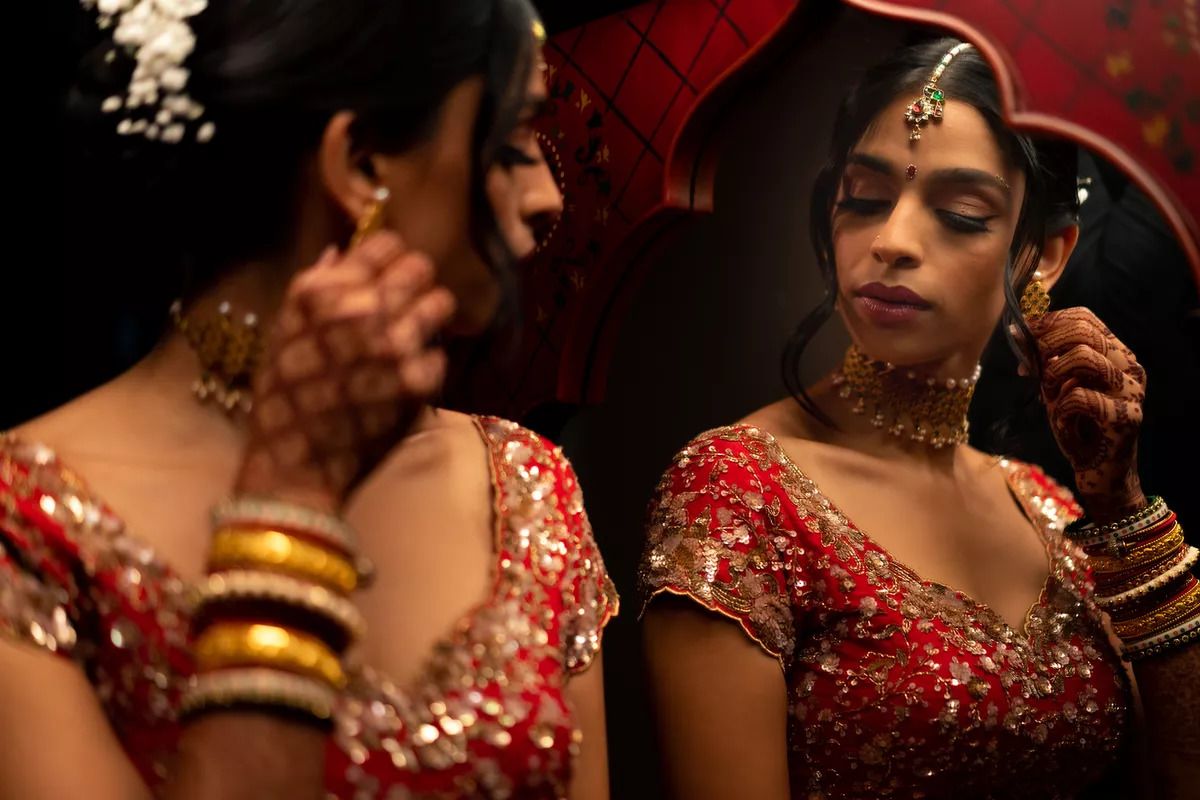 This bride offset a tight bun with a few jasmine flowers and light waves to frame her face. The two singular, structured pieces in front of the face create a chic, refined look.