Beyond her role as CEO for her own makeup line - VIOLETTE_FR and a visionary of true Parisian beauty, Violette offers her years of expertise to Guerlain as their new Creative Director of Makeup. With the maison's credibility and known efforts in sustainability and women empowerment, it is unsurprising that Violette - who is the embodiment of these qualities - was chosen to lead Guerlain with her impeccable vision.

"For me, Guerlain is the Haute Couture of beauty. It has a very particular approach to French luxury. I share its values surrounding excellence, honesty and pleasure, which have always been essential pillars in my creative work," says Violette.

"The House's expertise is unique in the world, its heritage, visionary genius. It has invented so many beauty icons over the years, such as the first baton lipstick, the first unisex perfume (Jicky, over 130 years ago), it created the first spa and was the first to take over a private townhouse on the Champs Élysées. Who else other than Guerlain has done so much for beauty? From formulas to textures and colours, nothing is left to chance. Even today, the House's approach to beauty is unique."
Below, Violette talks to us about what Guerlain means to her and how their values intertwine. She also shares with us her own personal tips and tricks when it comes to perfecting the effortless makeup look French women are known for.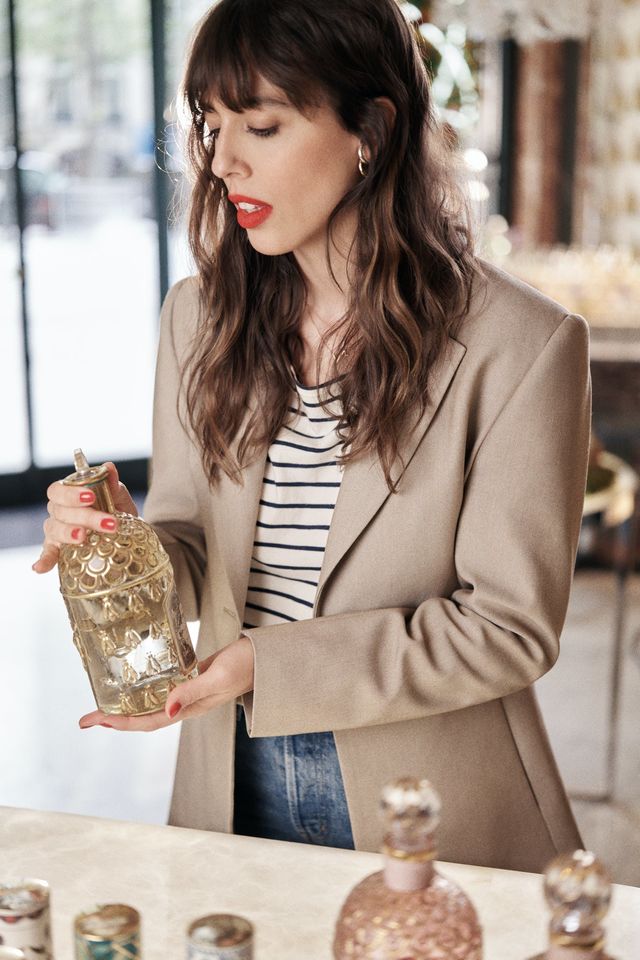 How would you describe the essence of Guerlain?

I think Guerlain is a very independent house. Very pioneer. They were the first ones to create the unisex perfume. On so many levels, they were just thinking of creating and were very much free from marketing pressure. For me, they are creators. They are leaders and not followers. It's like a classic with spice and rebelliousness in there. The perfect spice to shake things up.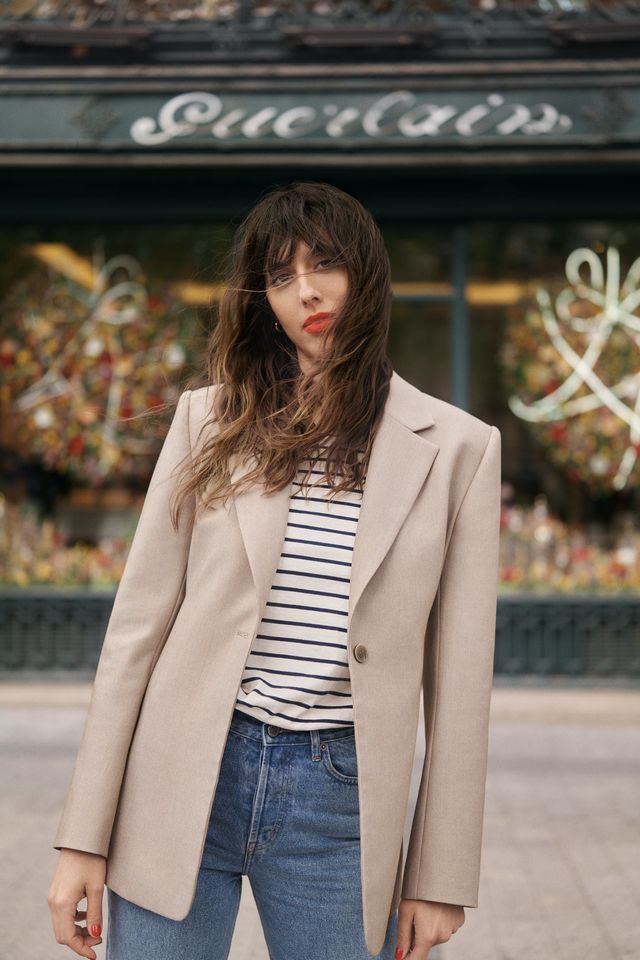 Can you recall the first time you discovered Guerlain?

Yes, and to be honest, my story with Guerlain is really the story of my femininity. As a little girl, Météorites, with its small violet-scented pastel-coloured complexion pearls, had a real aesthetic impact on me. I was captivated by the box; I couldn't wait to become a woman. I'd picture myself at my dressing table putting on lipstick, applying perfume and dipping a brush into those incredible Météorites. And now I've been invited to write a new chapter in Guerlain's history as Creative Director of Makeup! It's crazy, isn't it? Again, that's the magic of beauty.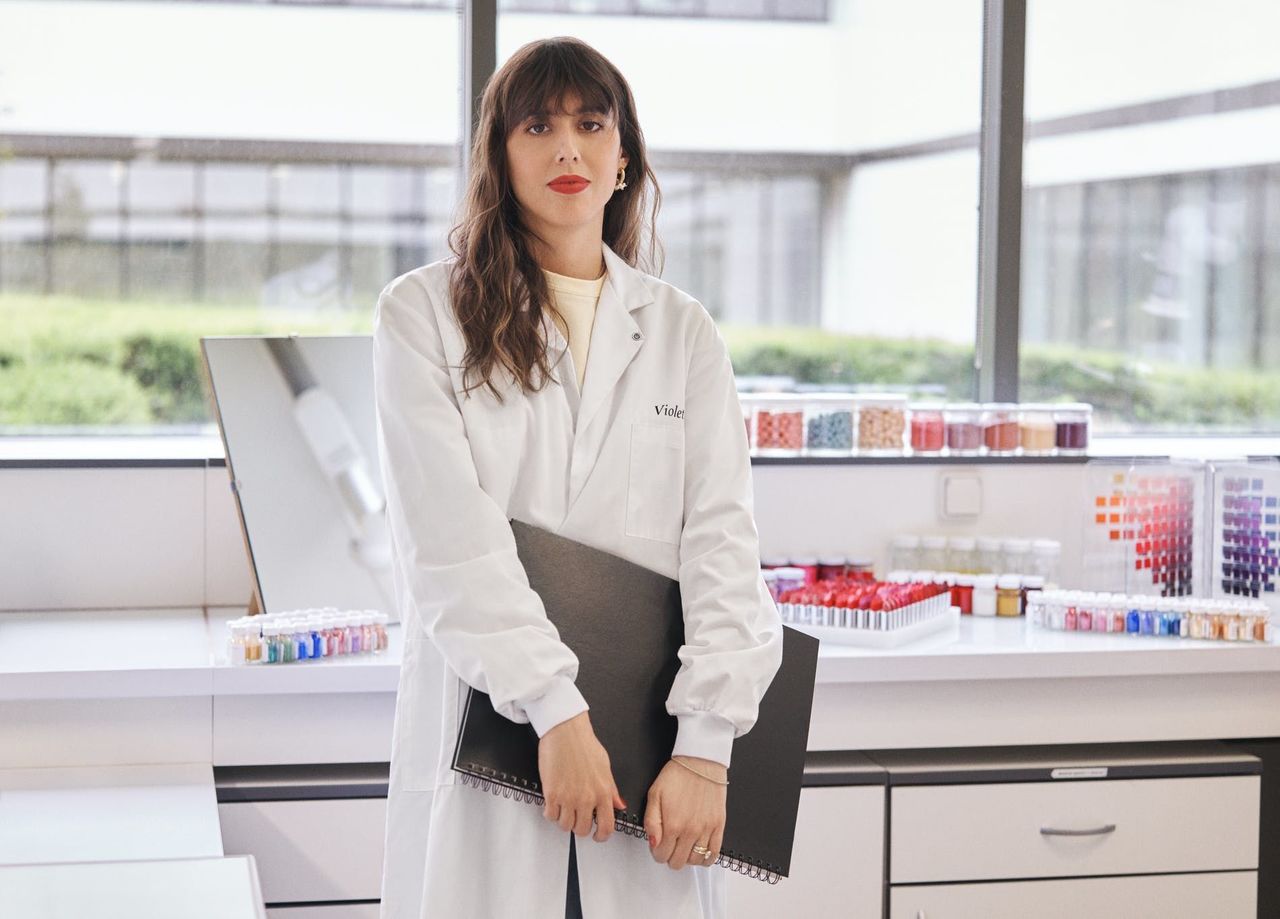 What about the way you believe everyone should approach makeup? Do you think that aligns with Guerlain?

Guerlain never tries to change people... to say like "you need to be perfected, you need to be fixed." That's more of a cultural thing, it doesn't really align with our culture. But Guerlain is focusing on the quality of products, the excellence of products. How can they improve anybody's routine with impeccable products? That's really something I resonate with. I love the idea of being a guest in this maison and to create for this maison. Guerlain, herself, is like my boss in this mission, or like my muse. I'm so inspired by this story and we align. How do we treat people to make them feel really amazing and special?


Why do you think people choose Guerlain?

Makeup in all its forms is for everyone. People choose Guerlain because they have an emotional connection to the brand. Its quality formulas with sensorial appeal, gorgeously scented textures that are easy to wear and use all offer a unique beauty experience. People who choose Guerlain also choose honesty and commitment. By choosing Guerlain they're opting for a positive, open and inclusive beauty model. My job is to make sure everyone is welcome and feel seen and represented. This is something that's been close to my heart for a long time.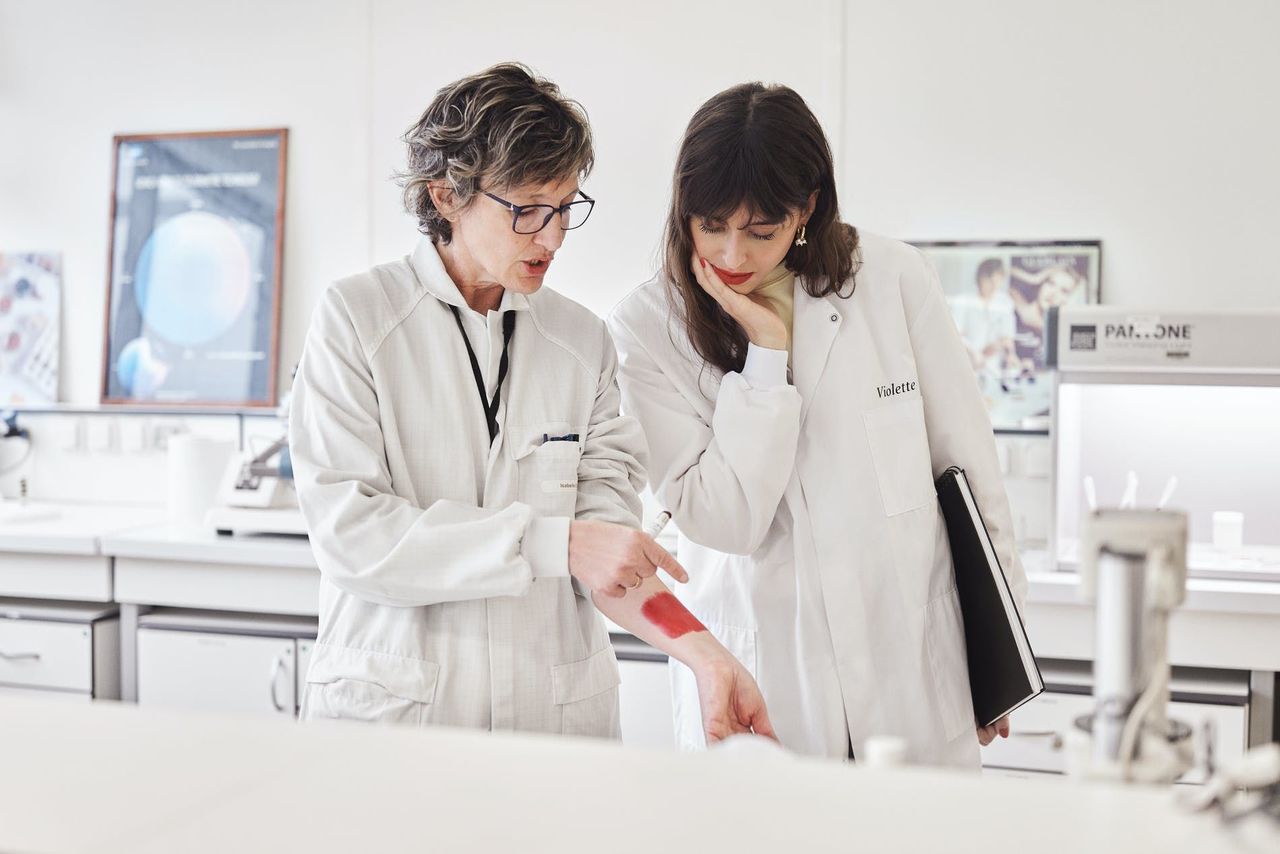 Tell us about working with Guerlain.

Day in and day out Guerlain's soul is energized by the talented people who work there. We have a lot of genuine talent here in all areas of makeup, perfume and skincare. I'm honoured to join them to continue the legendary Guerlain story and bring it into the limelight. The first time I visited Guerlain's head office in Paris everyone was there including all the managers of its different business sectors. It was really quite moving, I sensed a real bond between people and an honest desire to work collectively towards something shared… That's quite rare for a House this size.


When it comes down to your own personal taste, what are your favourite makeup products to use on a shoot or just in front of the mirror?

Lipstick, without hesitation. It's the hallmark of seductiveness and self-confidence. It acts like a protective shield: a red lip is attractive, but it can't be kissed. Personally, I opt for red lipstick when I have an important meeting, it gives me a feeling of invincibility. People look at me differently when I wear lipstick… A good red lip impresses people, it commands respect. There's no real equivalent to lipstick in makeup, it's like a lucky charm or a talisman that fits into the palm of your hand.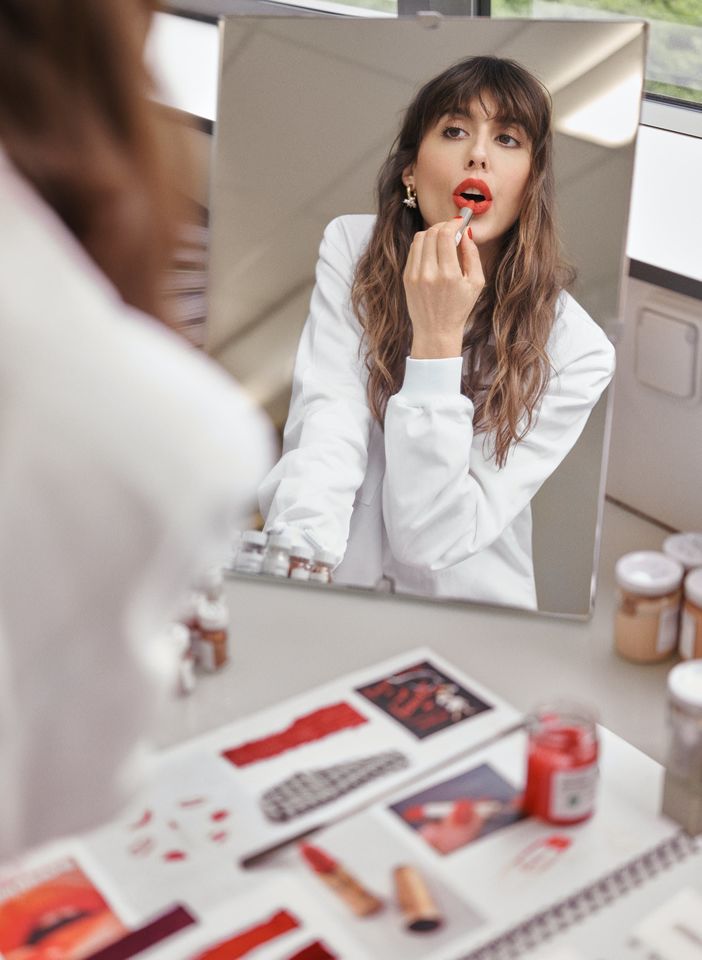 Is colour an essential part of your creative process?

Yes, it is essential! I'd say colour is my raw material. All colours inspire me, especially when they're really flamboyant. Especially blue, gold and red. I like working them together like in a painting… I'm lucky that Guerlain has a real sense for colour. You'll see red on all the brand's vintage advertising campaigns like a red through-line. Red has always been a crucial colour for Guerlain, after all, one of the House's iconic fragrances is called Habit Rouge!


Lastly, what is the secret to getting the no-makeup makeup look?

If you want an effortless look, it comes from effortless technique. If you spend one hour in the bathroom, you're not going to look effortless probably. If you're trying to perfect every detail, how can you look effortless? You would lose this imperfection. Imperfections are what makes you effortless too because you're not trying to fix everything. Embrace your imperfections and then spend just a few minutes in the bathroom.