The seven new interpretations of the iconic Louis Vuitton Capucines are the perfect accessory to the cottagecore holiday of your dreams. Visuals feature socialite Lauren Santo Domingo as she leads the way inside her romantic, nostalgic, country-side home in the Hamptons accompanied by the Capucines in three different sizes.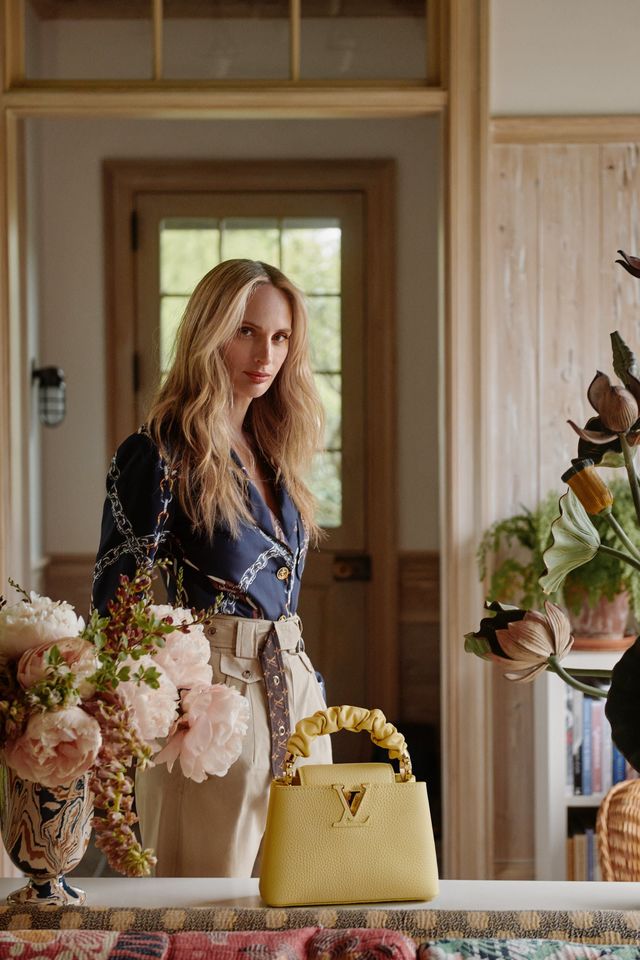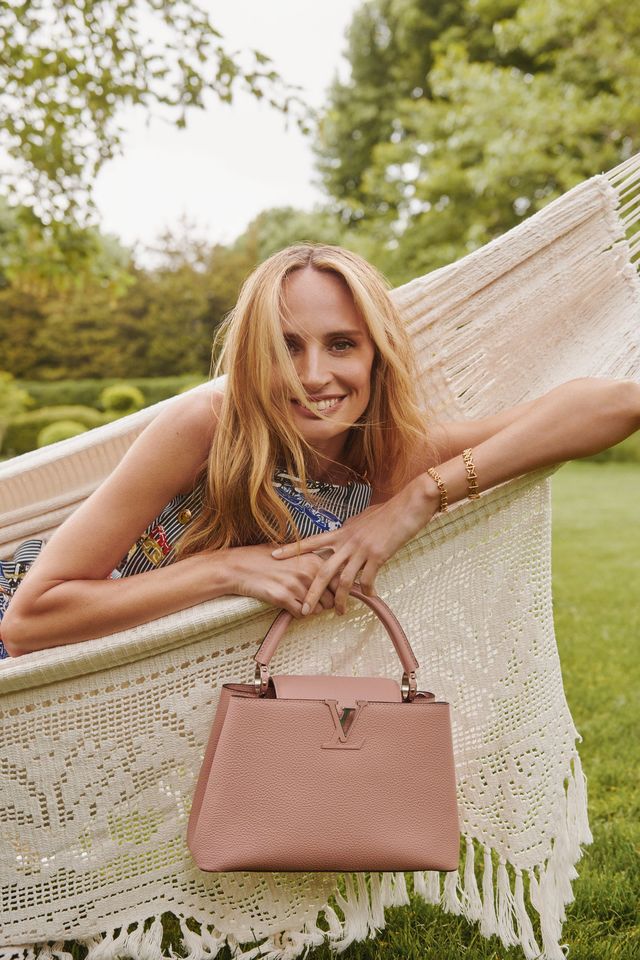 While there is definitely a large assortment of activities and aesthetics that cottagecore embraces, the Capucines is well-fitted for any of them. The hair scrunchie silhouette that doubles as a versatile handle in storm blue or yellow will serve you well for daytime open-field picnics, sized BB and Mini respectively. For the wildheart: a twill handle adorned with leopard print.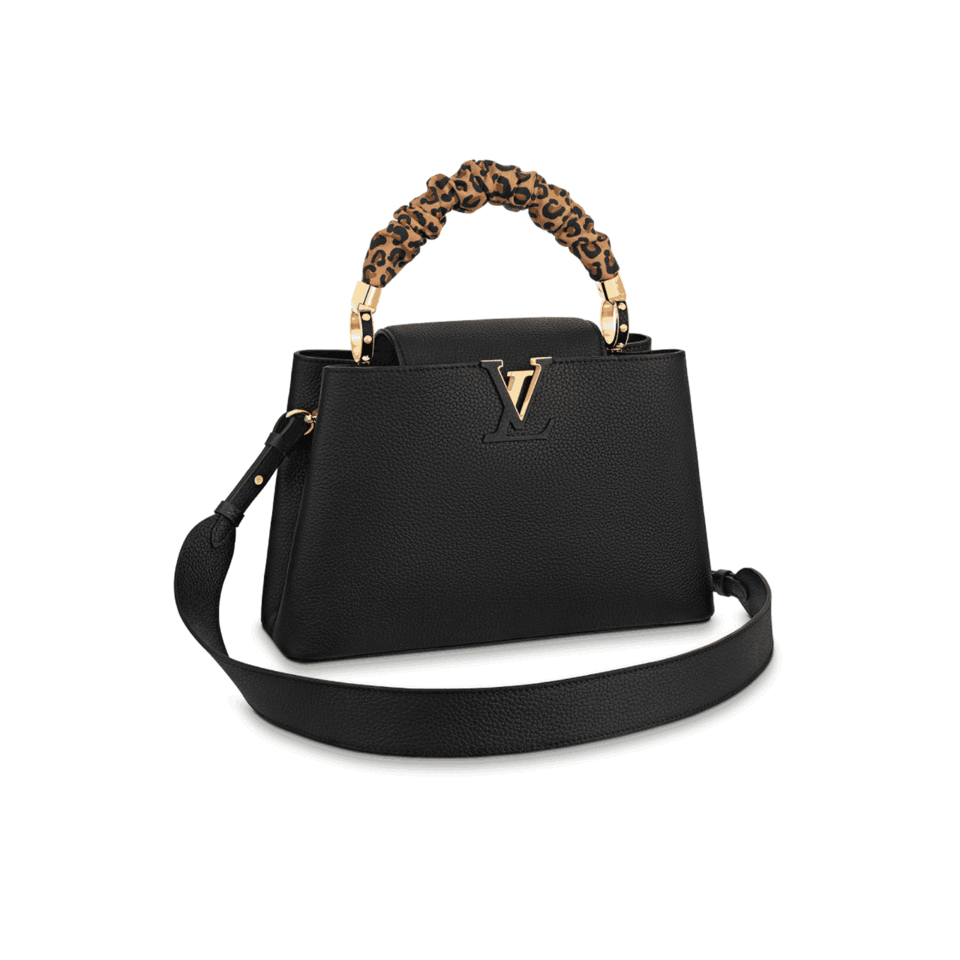 The cottagecore lifestyle is definitely a commitment, and the two permanent models to the collection – Magnolia and Snow, in sizes MM and BB – promise a sense of comfort and mild adventure to every outfit. For the architectural-focused cottagecore lover, there is a collector's model produced in collaboration with Fornasetti, the Italian design workshop founded by Piero Fornasetti.
Whether it be assorting your dried-flower bouquet, having charcuterie in a field of flowers or lazing in a hammock with the cicadas beneath you, fairy-tale rural life can only be complete with the Capucines – now available in all Louis Vuitton boutiques.