Every time I see such nails, I can't help thinking, how long took them to make nails like this? So here is the answer: When creating nail designs such as flowers, each part is made individually in advance, then put together and glued on to the nail chip. I do admire their patience in waiting those long hours while creating, and also- to make new ways to be able to still work with those nails.

Christmas Nail Art Design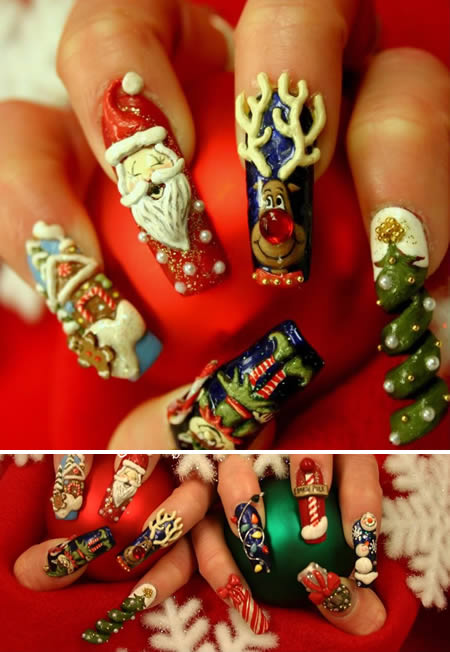 Candy Nail Art Design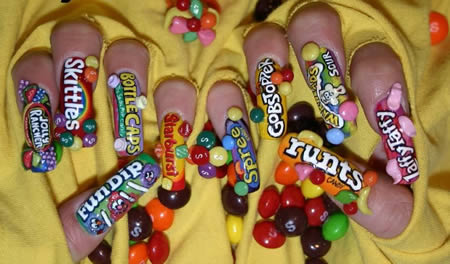 Food Nail Art Design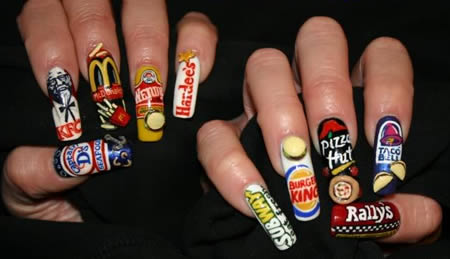 Feeling hungry? Fast food nails by Janet Riffe
Soft Drinks Art Design


Coca-Cola is missing?!!
Cupid Nail Art Design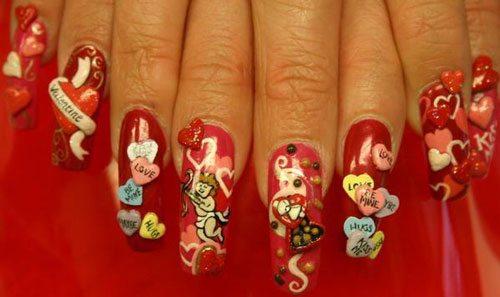 Super Mario Nail Art Design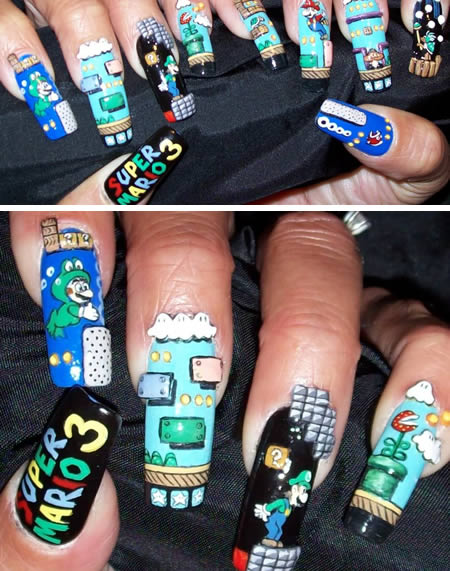 Musical Nail Art Design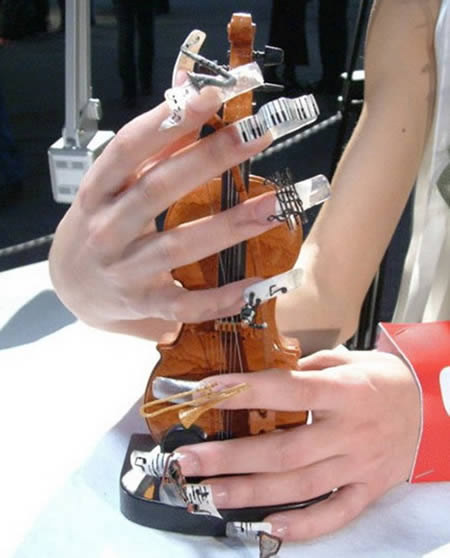 How will she ever play an instrument?
Sports Art Design
Completely speechless!
Hello Kitty Nail Art Design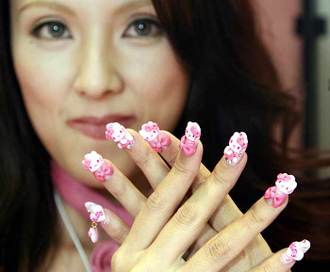 Wild West Nail Art Design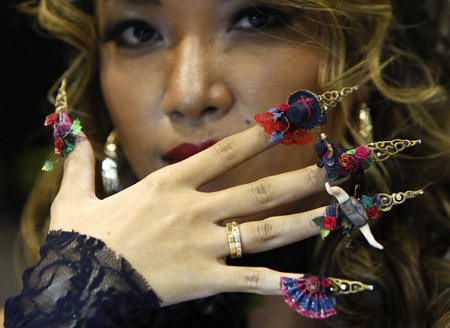 Wild west themed nails for a nail art competition the BeautyAsia expo in Singapore
Icy Nail Art Design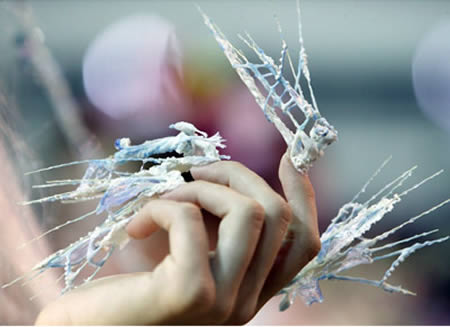 Fedora Feathers Art Design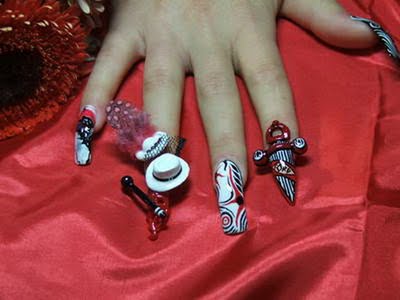 These nails are so 1920's.
Ok ok, I got to stop... although creativity is endless- and trust me, there are so much more!!!
So one more, my personal favorite...