Between neutral color palettes, button-down shirts, pencil skirts, and stiff blazers, office dress codes often get a bad rap for being blasé. But, putting together outfits for your day job doesn't have to be underwhelming. By looking to today's top celebrities for inspiration, and thinking outside the confines of your closet, you might start to see work attire in a whole new light, discovering new tricks for giving wardrobe staples a much-needed boost.

Ahead, we're giving you a fresh perspective on work-appropriate outfits, rounding up some of the best, must-try combinations from our favorite stars, just in time for fall 2020.


Pinstripes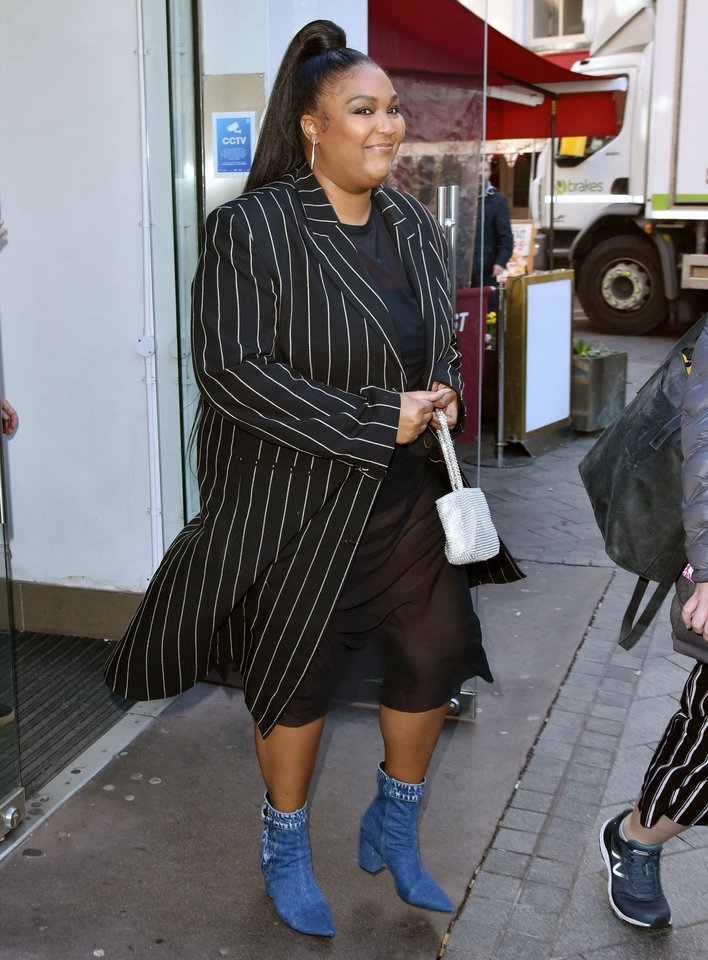 Black-and-white is one color scheme that never goes out of style, but if you're constantly wearing the same basic button-downs and dress pants, it can feel a bit tired. To switch things up, look to Lizzo's black-and-white pinstripe jacket for inspiration. The pattern is professional enough that it's fit for the boardroom, but not too bold for a business-casual lunch meeting or happy hour drinks. A solid, high-neck tank or a ruffled top will pair well with this layer, but if your office is more lenient, try a subtle graphic tee.


Leather Pants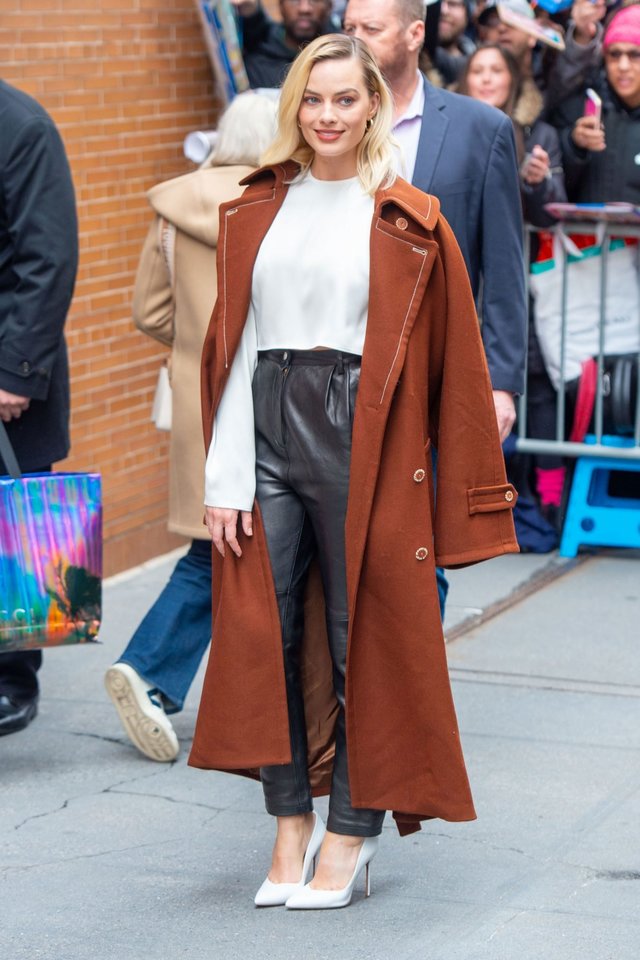 Good news: not all leather bottoms are too bold for the office, and Margot Robbie's pants are the perfect example. The Birds of Prey star was able to balance things out with a classic white crew neck and matching stilettos. The trick is to find a cut that feels and looks similar to your favorite slacks, so keep details such as higher waists and slimmer legs in mind while shopping.


Patterned Tights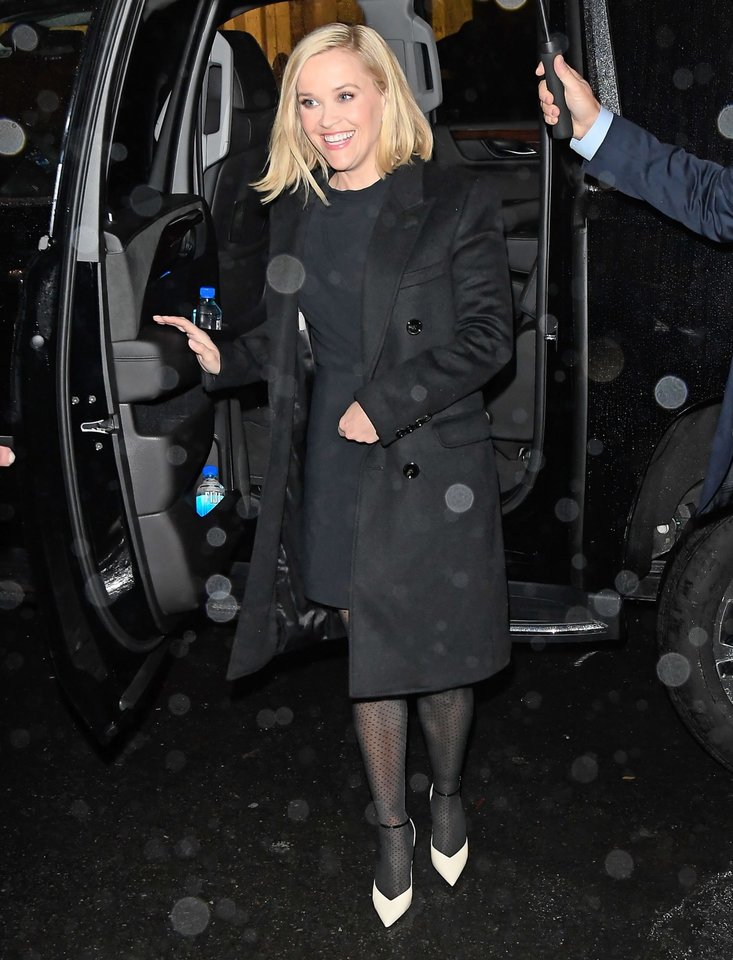 Statement jewelry isn't the only way to dress up your LBD. You can also pull on a pair of patterned tights for added flair, much like Reese Witherspoon's polka-dotted option. This just-enough design adds a lightheartedness to any look, and since the dots are so condensed, they'll create a sense of visual symmetry that will elongate your legs.


Cropped Dress Pants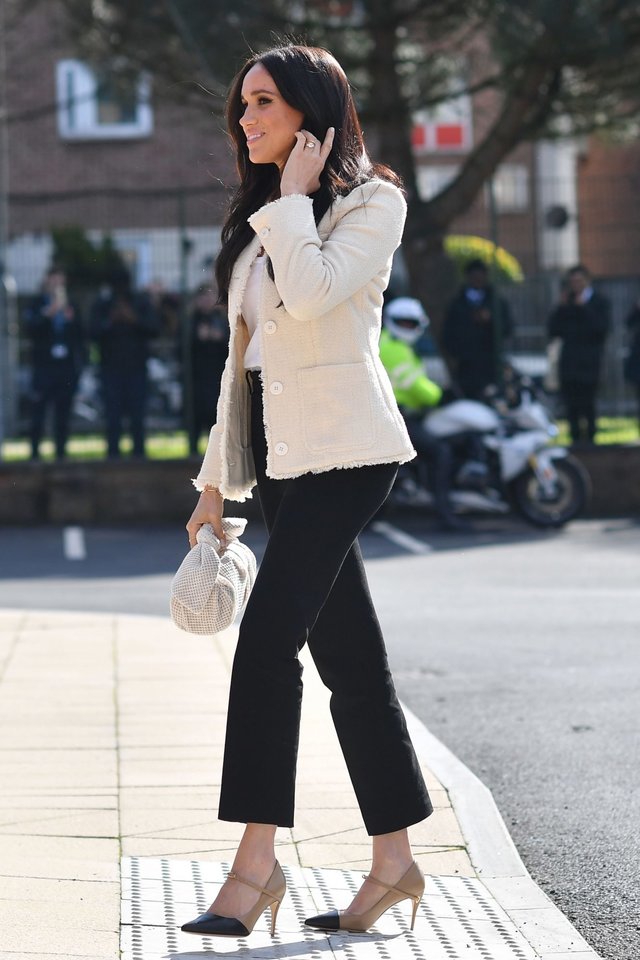 Meghan Markle's tailored outfit is a great example of professional meets lax. Her black slacks are no doubt office-friendly, but the cropped cut makes them even more versatile and suitable for any season. Simply tuck in a crisp white T-shirt during the summer, then pair them with a blazer in the fall. A chunky knit will come in handy in the winter, while a flowy blouse is a smart styling choice for the spring.


Sweater Dresses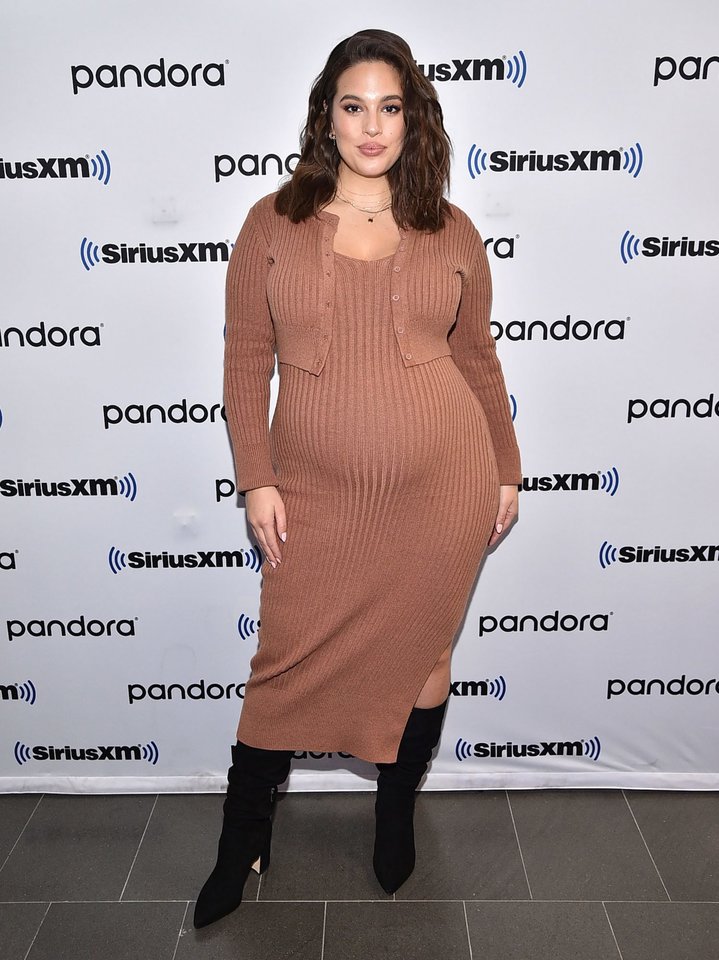 Sweater or dress? By channeling Ashley Graham's all-in-one look, you won't have to choose, and can easily achieve warmth in a less-bulky, fashion-forward way. To meet office dress codes, make sure any sexy slit action is subtle and not too high. And, should it still feel chilly at your desk, pack a coordinating cardigan, just in case


Plaid Blazers and Jackets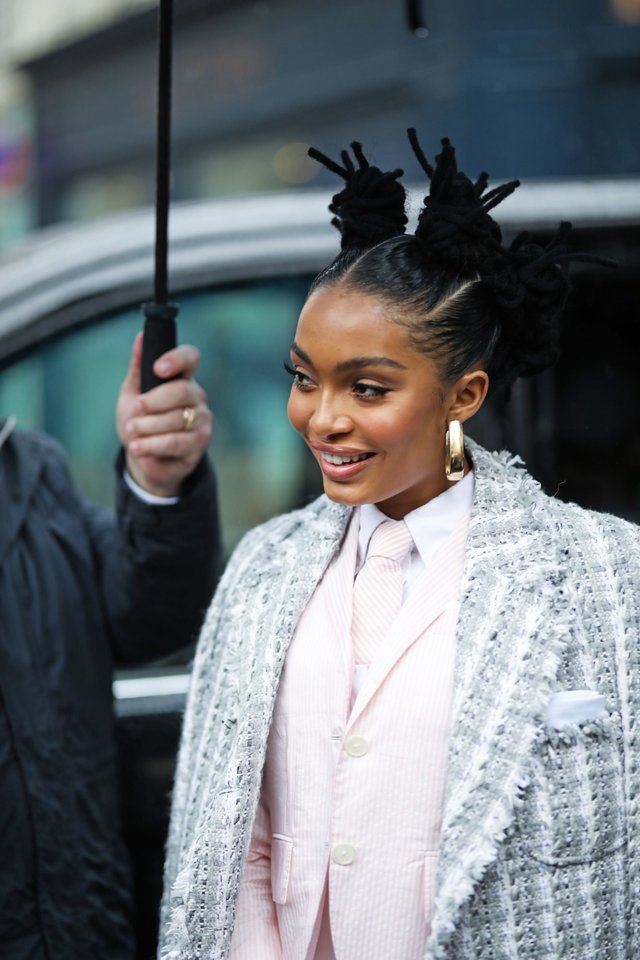 We're predicting that, come fall, we'll all be channeling our inner Cher Horowitz with plaid statements, and clearly, Yara Shahidi is well ahead of the game. Back in March, the actress' tailored jacket seamlessly pulled her entire outfit together, while also adding that little something extra. Whether you're reaching for a coat to brave the chilly weather or topping off your look with a crisp blazer, this preppy print continues to be a no-fail choice.


Shirtdresses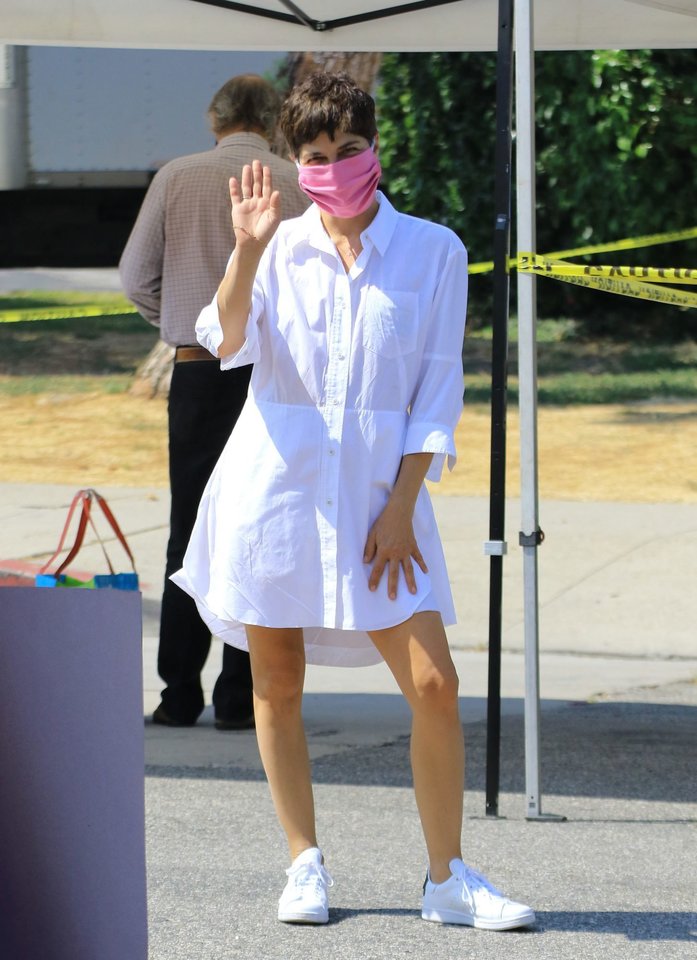 No tees allowed in the office? Shirtdresses, just like the one Selma Blair is wearing, provide a trendy loophole. In order to bump up this look from plain and casual to business attire, swap out sneakers for flats, heels, or sleek boots, then accessorize with a statement belt or a silk scarf.


Pleated Skirts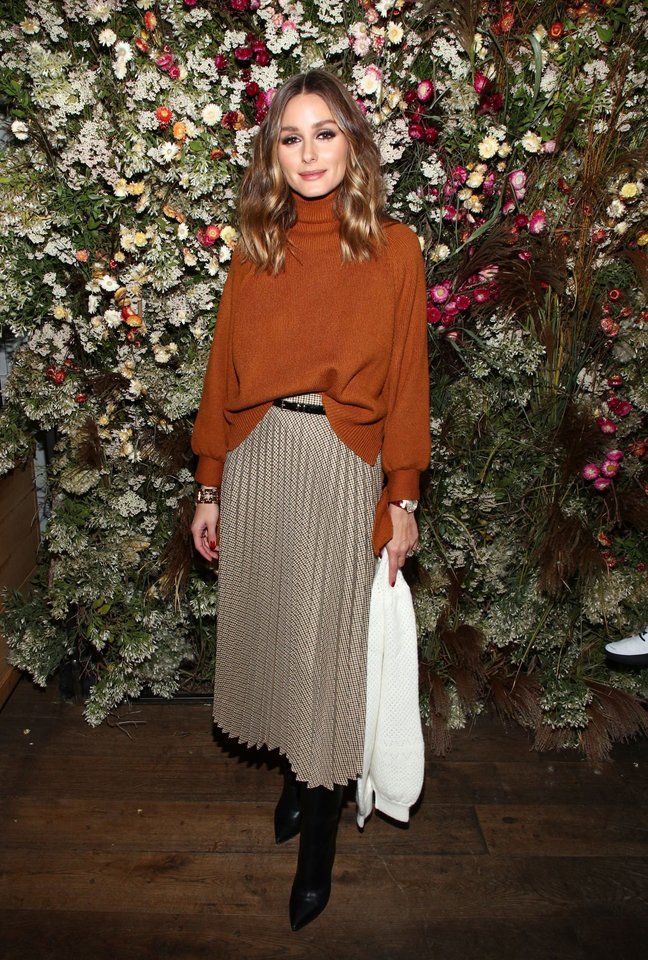 We're not saying that pencil skirts are out, but pleated skirts are 100% happening for fall. Olivia Palermo gave us an easy outfit idea when she threw on a chunky knit, then ever-so-slightly tucked it into her waistband to show off a thin black belt. From her chunky bangles right down to her black, heeled boots, there's virtually nothing we would change about Palermo's look. It's fit for our nine-to-five as well as our weekend plans.


Shoulder Bags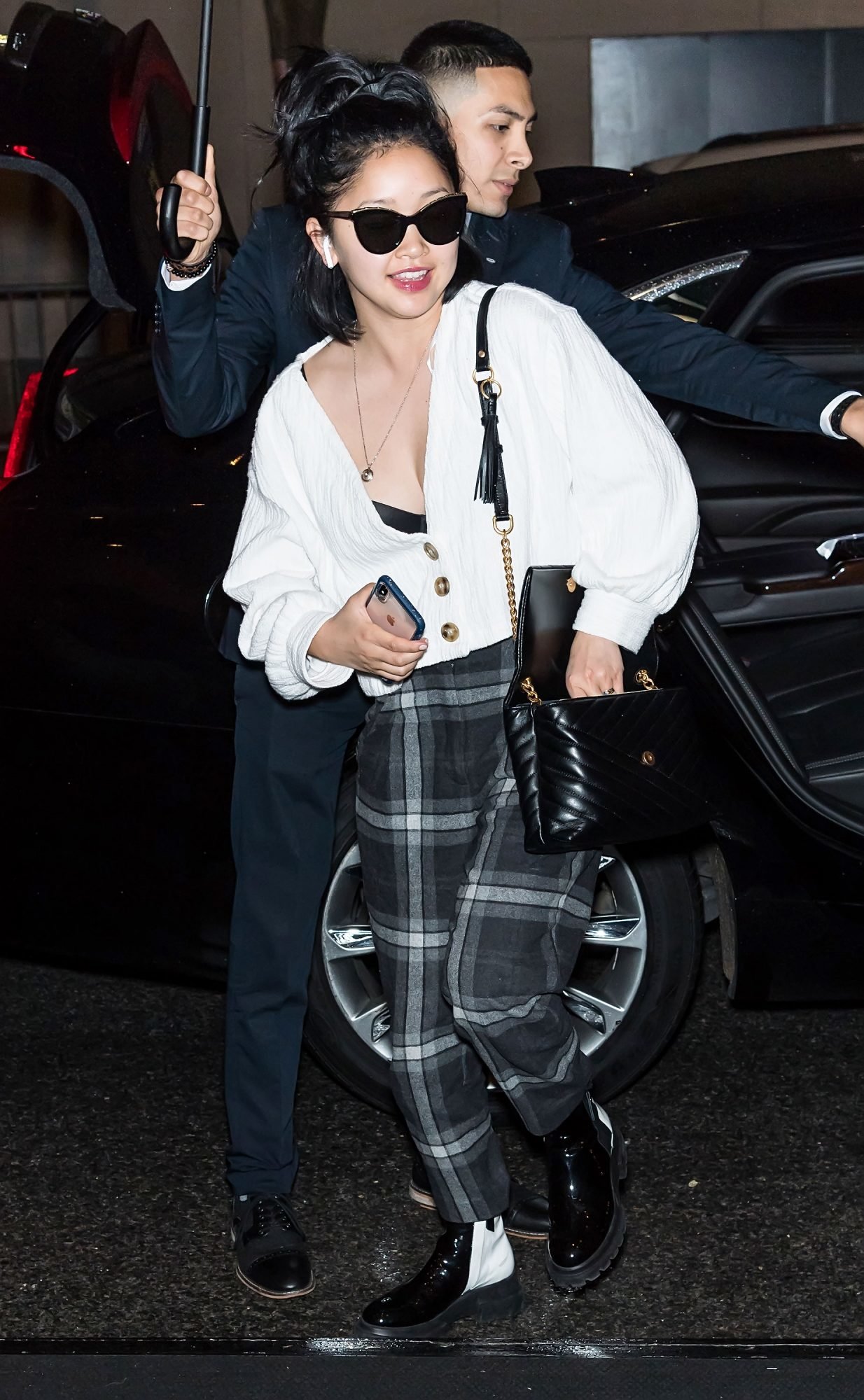 You're never fully dressed without a smile - or, in many cases, accessories. A black shoulder bag like Lana Condor's is one that will look great with a variety of ensembles, whether you're wearing a shift dress or your favorite jeans. The classic color combined with a structured shape provides some elegance, and the size is just large enough to hold all the essentials (credit cards, emergency cash, your phone, lipstick, etc.) without overpacking for that daily commute.