Boosted by its traditionalist origins, the slicked back hairstyle has reemerged as a contemporary favorite. Able to be interpreted for different hair types, lengths, and occasions, the wide variety of ways this style can be worn can be overwhelming. So, to help you find your perfect match, we've rounded up the best slick back hairstyles for you to copy.


1. Classic Slick Back

For a simple, timeless take on the slicked back trend, opt for classic styling. For this look, use a wet gel or pomade for a decent hold with a glossy touch. Comb the hair back repetitively and thoroughly. Be mindful of products that are too rigid as they will make the hair look flat. Opt for a product that will give your locks a thicker appearance despite its pulled-back structure.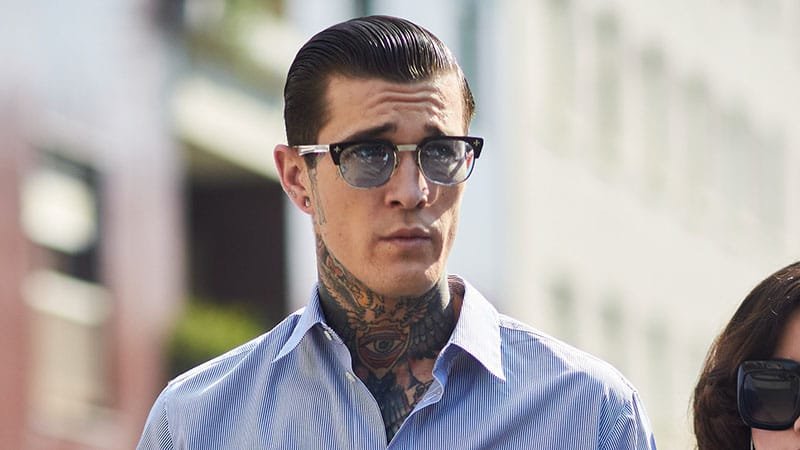 2. Slick Back + Beard

A traditional way to interpret slicked back hairstyles is to complement this hair trend with a beard. Opt for a light beard or strategic scruff to amplify the look of your slicked back hairstyle. Be mindful of your face shape and the proportions of your features when trying out this trend. Facial hair will add a dimensional element to your slicked back look, creating a complementary appearance.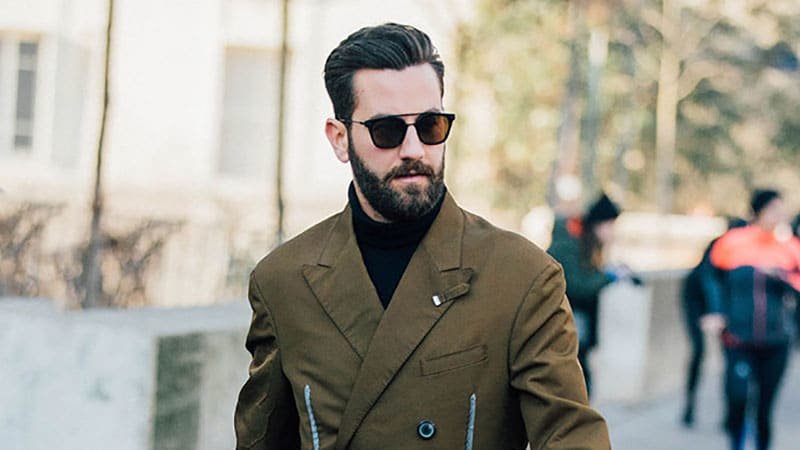 3. Slick Back + Side Part

50's fictional style muses, like Don Draper, are no doubt pivotal in the reemergence of the side part slick back. To appropriate such a Mad Men style for yourself, create a sharp part with a silkier product, which will afford a greater sleekness to your look. Additionally, ensure you have determined which side your part appears most flattering on for appropriate styling.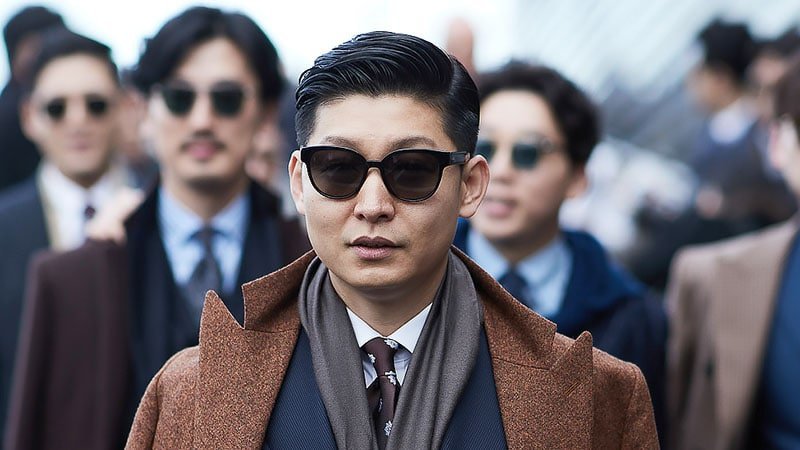 4. Slick Back + Man Bun

Much like all trends, when done right, the man bun works incredibly well. When done wrong, this trend can register as unflattering and misappropriated. Consider a beard or facial hair when trying out this version of the slicked backed hairstyle and contemplate your features when determining whether a man bun would look flattering on you.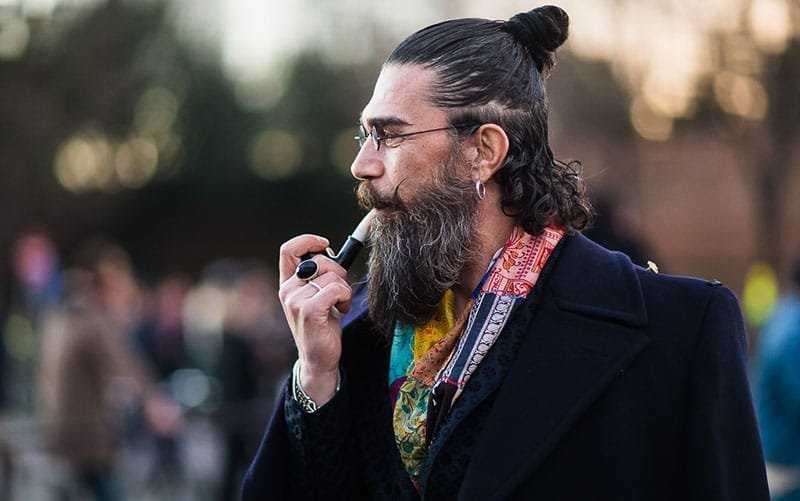 5. Slick Back + Pompadour

The slick back pompadour is a traditional hairstyle that has seen a resurgence in recent years. As such, it's an excellent style that's both classic and on-trend. To create the look, you need to achieve a neat, smoothed-back style that's full of volume. To do so, try using volume-boosting products and blow-drying your hair upside down to direct roots upward.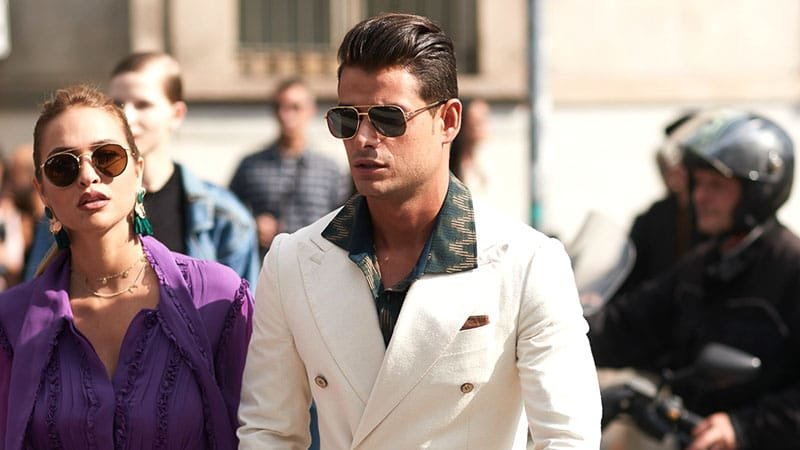 6. Long Slicked Back Hair

Men with long hair can also rock a slicked back style. Perfect for formal functions, a sleek look is ideal for giving grown out locks a sophisticated touch. To nail the hairstyle, just comb your long mane back and tuck it behind your ears. Then, use a flexible hairspray for a soft appearance or a firm-hold mousse or wet-look pomade for a bolder aesthetic. Remember though; you won't need to use a lot as the weight of your hair will help keep it in place.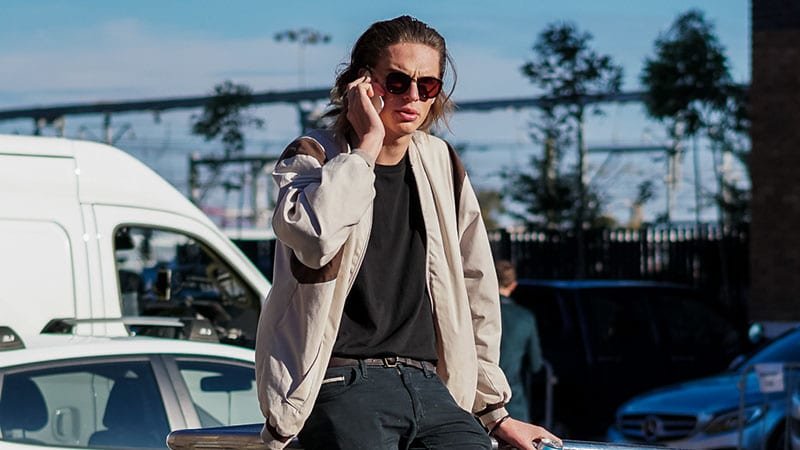 7. Slick Back Undercut

The slick back undercut is another classic hairstyle that has seen a resurgence in recent years. The look, which features a short back and sides with the hair on the top left longer, is perfect for both formal and casual occasions. Thanks to its length and shape, it's also seriously simple to style.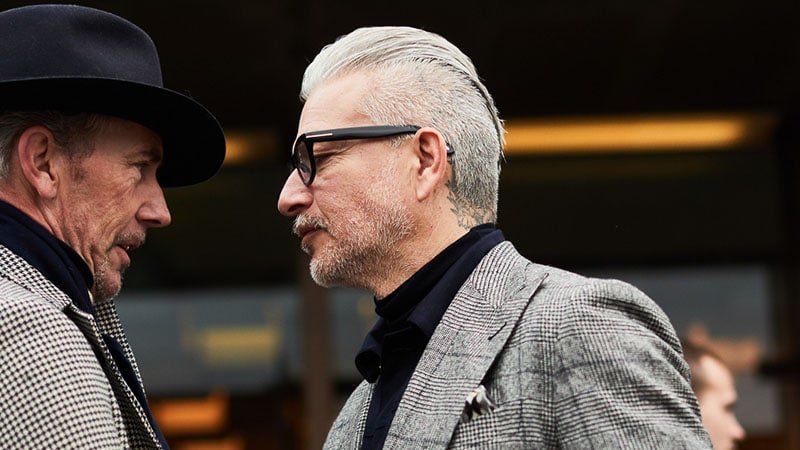 8. Slick Back + Volume

The blow-dried slick back requires a good quality volumizing hair product such as a pomade or a mousse, which will add depth to the hair and give it a distinctly different appearance than the typical shiny, wet look. This version of the popular hair trend hinges on volume, so ensure your nominated product boosts hair thickness without adding frizz.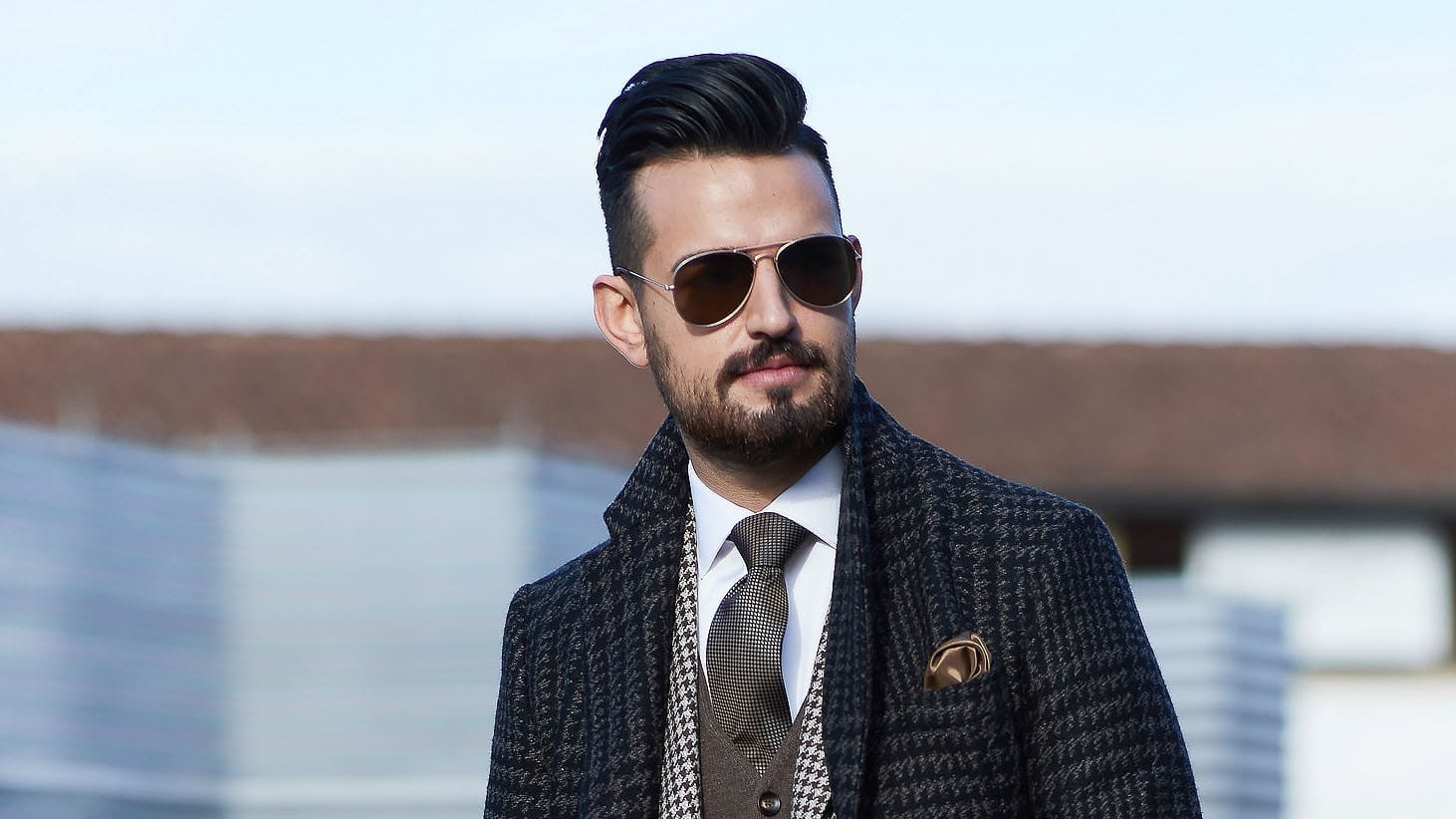 9. Slick Back Curly Hair

Curly hair can be notoriously difficult to style, but that doesn't mean you can't rock a killer slicked back look. When your hair is damp, just use a hair dryer and wide-tooth comb to help direct your locks away from your face. Then, if you wish to maintain your natural waves, add sea salt spray and choose a flexible hold product, such as a light mousse. Finally, comb your hair back using your hands and allow your locks to dry naturally for a great slicked back hairstyle with texture.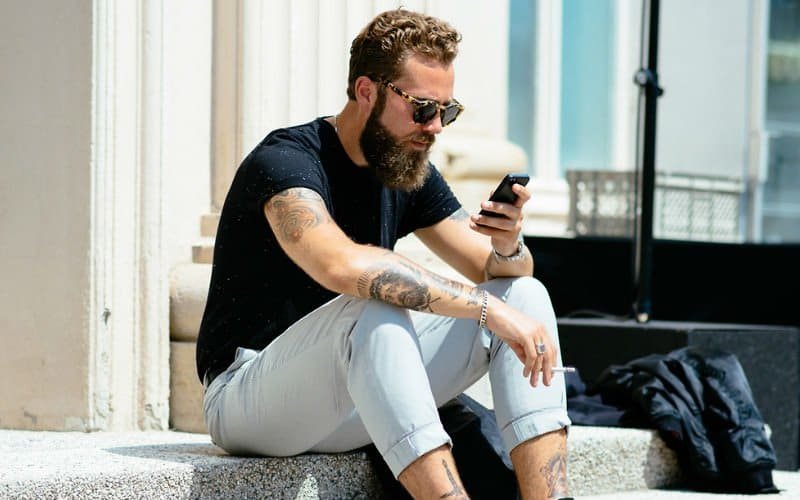 10. Slick Back Waves

For gentlemen with wavy hair, rock this hair trend with slicked back styling specifically for your natural hair type. Utilize a flexible hold product like a lighter mousse, which will provide a bit more flexibility when it comes to harnessing your curls. Additionally, be sure to opt for a messier look, which will add dimension to the natural volume created by your waves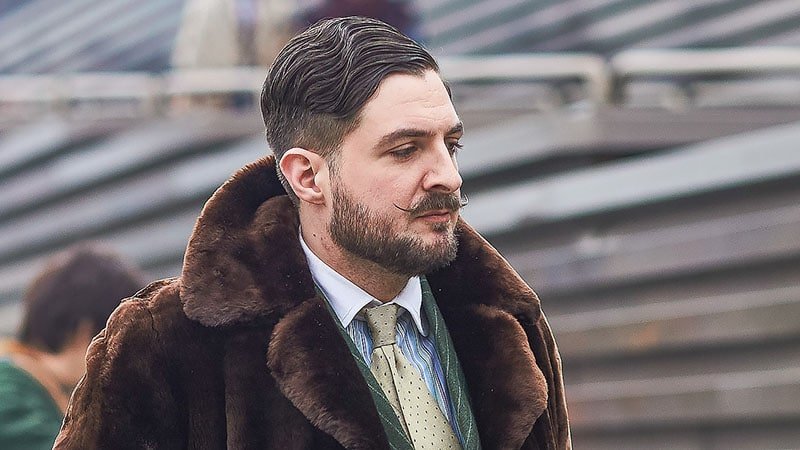 11. Slick Back Fade

A fade haircut, which features tapered sides and back, can add a modern twist to the classic slick back hairstyle. The contemporary cut is perfect for keeping hair with a long length on top looking smart and polished. To nail this look, just select the right level of fade to suit your style.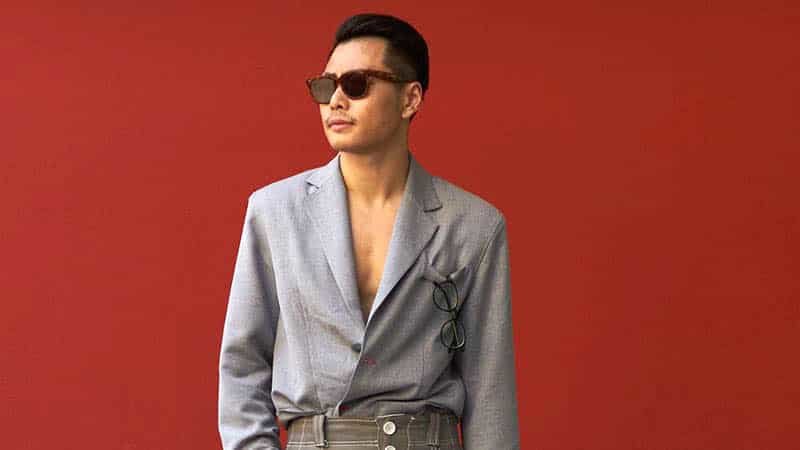 12. Modern Slick Back Hair

For a modern take on the slicked back style, be sure to loosen things up a little. By adding volume on top and plenty of texture, you can create a stylishly contemporary version of this traditional look. Also, remember to use a minimal amount of product to maintain a natural appearance and your fingers instead of a comb for a perfectly imperfect finish.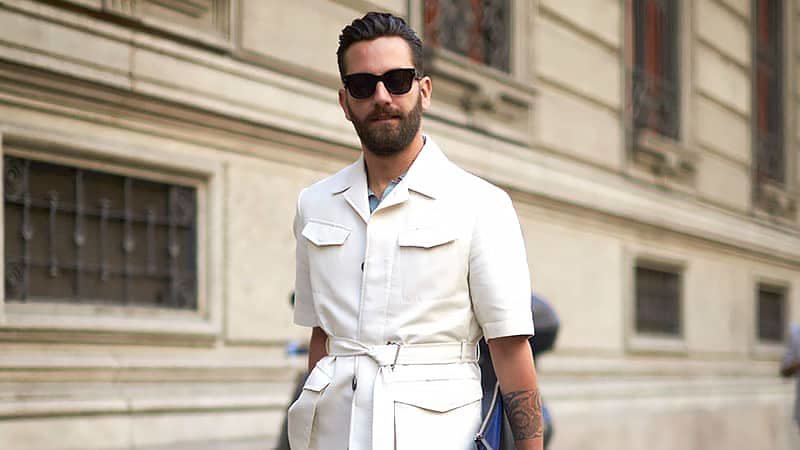 13. Combed Back

A combed-back look is a minimal and classic version of the slicked back style. It's simple to create, requires little product, and appears neat and stylish, making it an excellent option for busy men You can achieve the look by combing your hair back while using a small amount of pomade for a smooth finish. The result should have a natural volume and not appear flat or wet.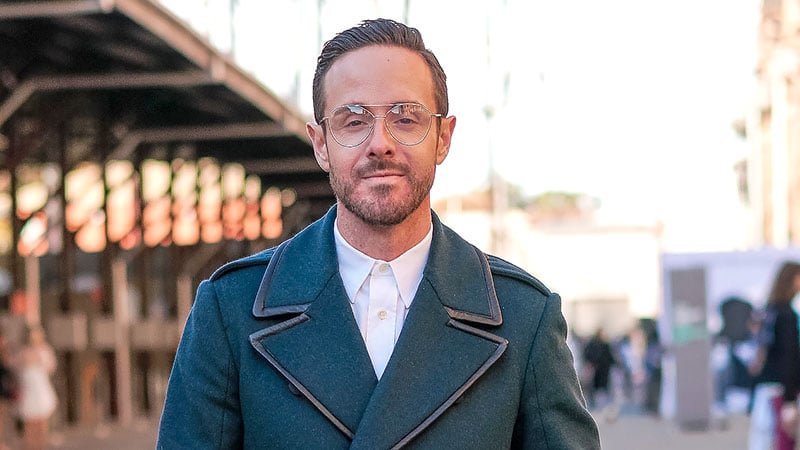 14. Slick Back + Low Fade

For a unique take on the slicked back style, consider partnering it with a low fade. Featuring a fade just above the ears, this cut is simultaneously subtle and unique. As such, it's perfect for gents who like to stand out from the crowd without going too crazy. By removing weight on the sides, this cut will also help to balance your sleek look on top.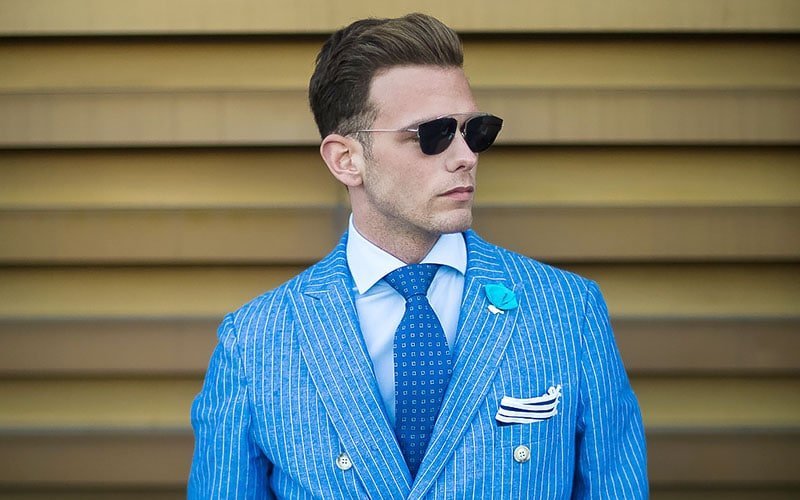 15. Slick Back Short Hair

You don't have to have medium or long hair to rock a slick back hairstyle. Even short strands can perfectly pull off this sleek trend. So, if you've got a cropped cut, consider opting for a slicked back style for a polished appearance. However, be careful of how much hair product you use to secure your style. As your hair is short, you'll only need a minimal amount.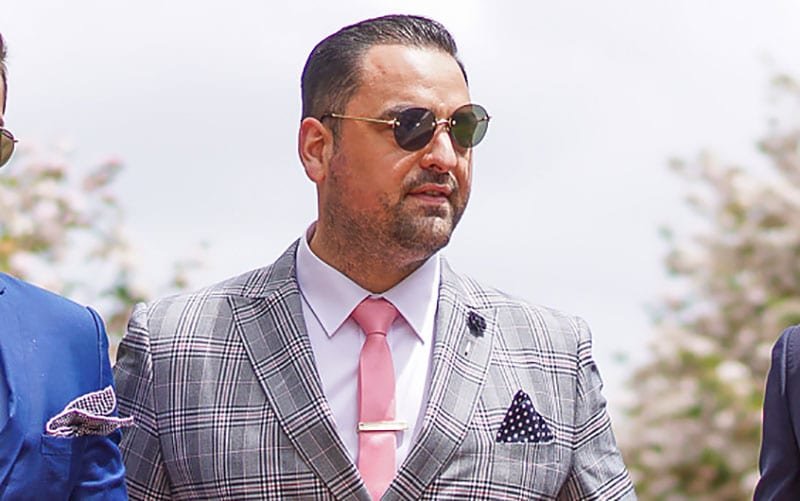 16. Slick Back + Grey Hair

If you're a silver fox, you should definitely consider rocking a slick back hairstyle. Thanks to its sophisticated and sleek appearance, this style is perfect for older gents. However, as it's also an on-trend look, a slick back can also add a youthful touch to your appearance. But, be sure to add a little texture to your style to keep it modern.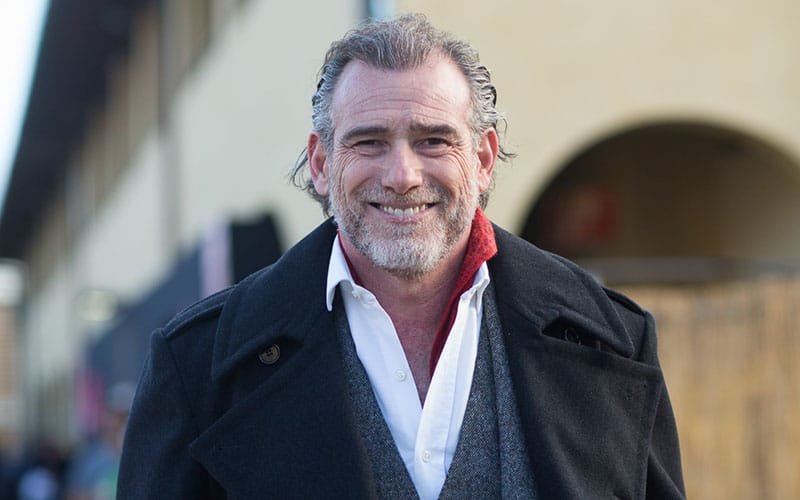 17. Slick Back + Receding Hairline

Do you have a receding hairline? Don't waste your time trying to cover it up. Instead, embrace your hairline by styling your hair with a slick back. While you may think this style will draw more attention to your receding hairline, it will actually help to blend it in as there will be less contrast in both volume and texture between your skin and hair.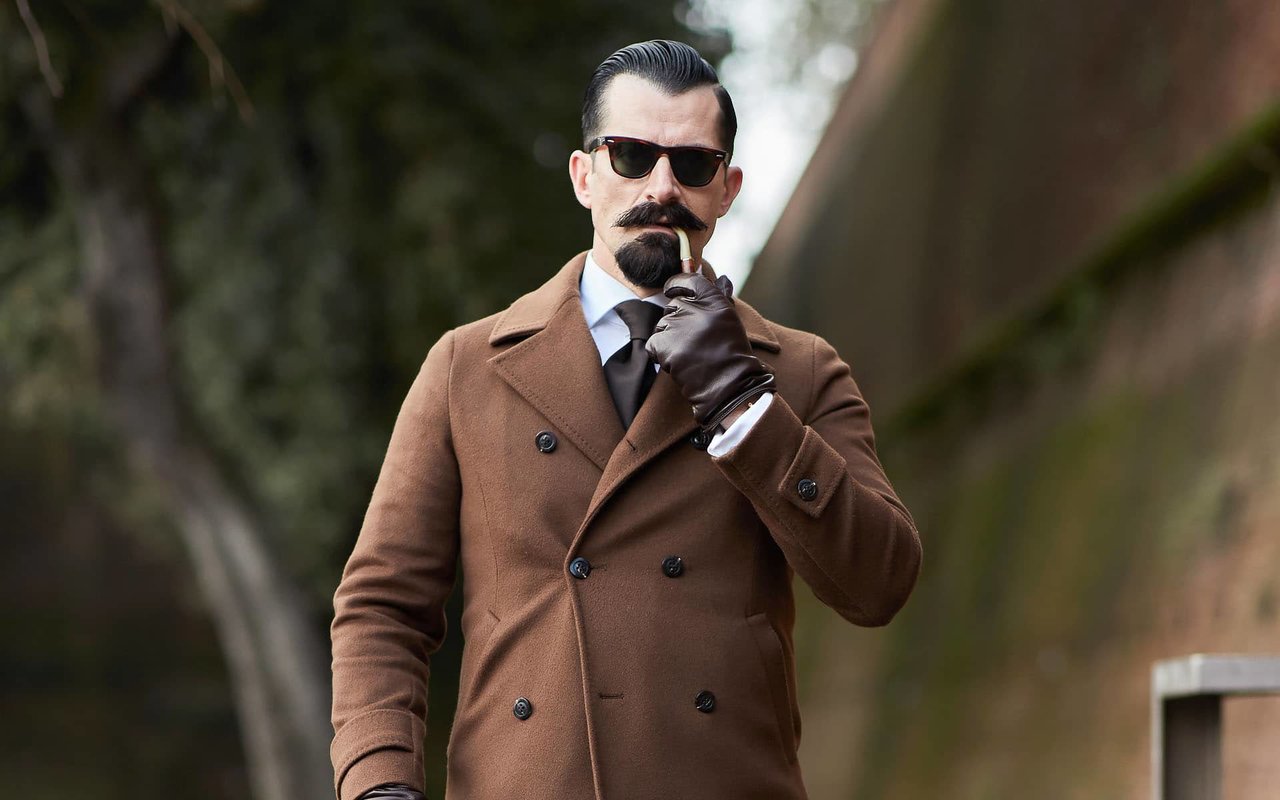 18. Slick Back + Disconnected Undercut

For a look that's sharp, edgy, and utterly sleek, there's no better hairstyle than a slicked-back disconnected undercut. Featuring slicked-back hair on top with contrasting shaved sides, this look is bold and eye-catching. As such, it makes an excellent choice for daring gents who like to stand out with a fashion-forward appearance.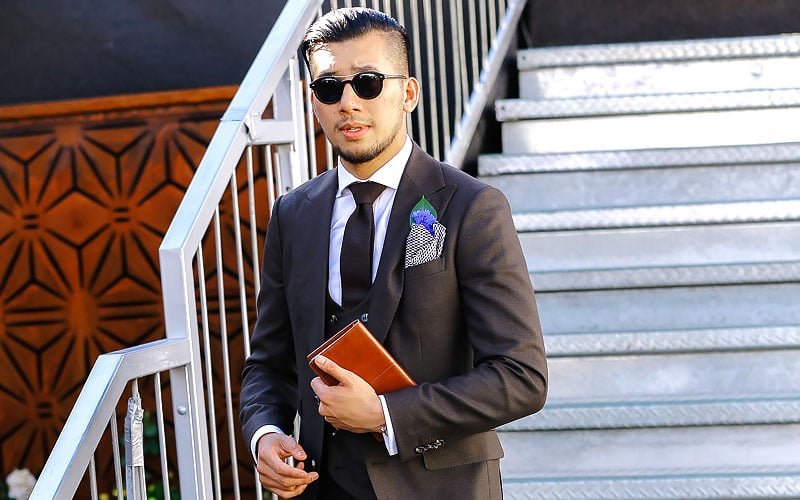 19. Slick Back + Drop Fade

A fade haircut cut pairs exceptionally well with a slick back style. But, choosing what kind of fade to go for can be challenging. While low fade, mid fade, and high fade styles all make good options, you should also consider a drop fade which curves around the ear; it is a subtle and modern take on the traditional fade and partners excellently with a smart slicked back hairstyle.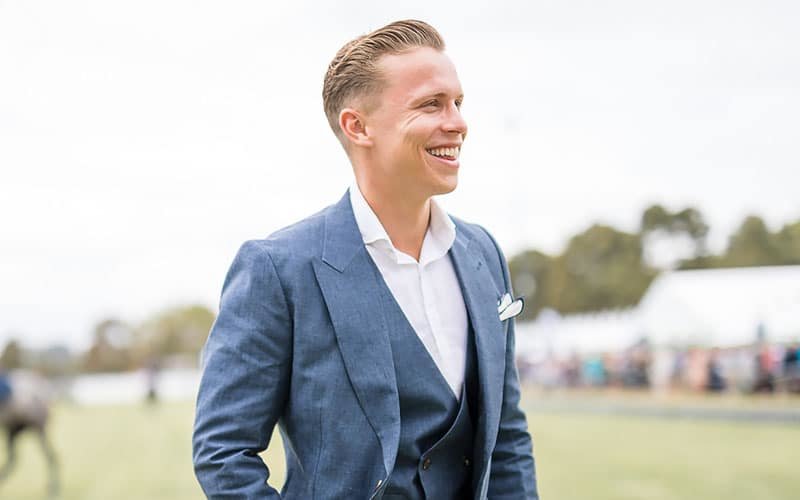 20. Slick Back Half-Pony

If you have long hair, a slick back half-pony is a hairstyle well worth trying. Simple and stylish, this look is perfect for modern-day gents. For a subtle take on the look, just leave the lower half of your hair loose. For a bolder version, cut it off for an undercut. No matter which you choose, always remember to brush your hair back when creating the half-pony to ensure a smooth, slick back.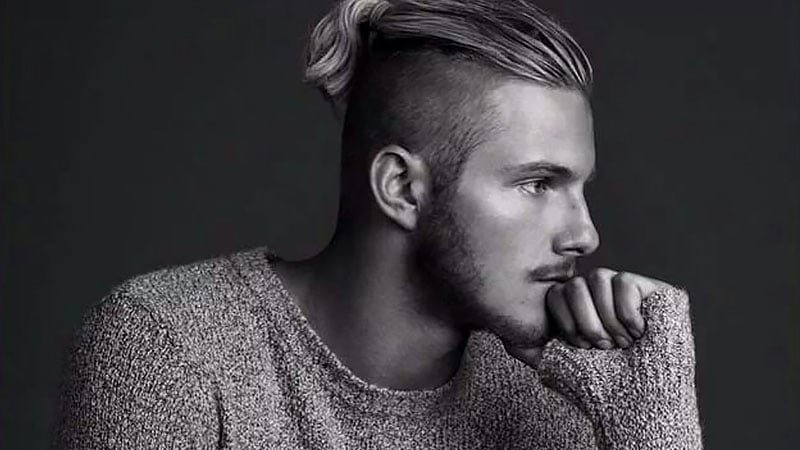 How to Slick Back Curly Hair

You don't have to miss out on rocking a slicked back style just because you have curly hair. To wear your waves in a sleek way, just start with damp, towel-dried hair. Then, blow-dry your locks away from your face while combing them back. Apply pomade all over your hair, including the roots, while using your hands to smooth back strands. Finish by neatly brushing your hair towards to back of your head.

Comb vs Fingers

When styling a slicked back look, you can either use a comb or your fingers to smooth strands backward. If you want a classic style that appears smooth and neat, be sure to choose a comb. The comb's teeth will offer more control when styling and can help achieve a more defined style. For a more modern or textural slicked back style, your fingers are the ideal tool for the job. They will direct your strands back away from your face but leave you with a more natural appearance.

How to Train Hair to Slick Back

For a perfect slicked back look, you may need to teach your strands to sit flat when styled back away from your face. To do so, all you need to do is regularly style your hair backward, so that your strands start to grow in that direction. You can do this by brushing towel-dried hair back. Then, use your hands to apply a small amount of hair clay from the front of your hair to the back. Now, comb your hair through and add more clay if needed. Apply an oil-based pomade to add shine and maneuverability before using your comb once more.

How to Keep Your Hair Looking Wet

To keep your hair looking sleek and wet all day, you need to use the right hair products. A good quality pomade or mousse should do the job well. Just make sure you choose one that adds plenty of shine. If you select a pomade, remember to apply it to dry strands. If you decide on a mousse, you should use it on damp hair.

Slick Back Hair Products
Pomade

Most barbers would advise you to use pomade when creating a classic slicked-back hairstyle. All you need to do is select the right type based on your needs and desired look. It is available in natural, oil-based, and water-based varieties. Natural is best for a matte finish with a subtle sheen while oil- and water-based versions offer more shine and are ideal for sleek styles.

Wax

Wax is a seriously versatile hair product and can easily be used to slick back hair. Although it won't usually provide as much shine or maneuverability as pomade, it will offer extra hold. As such, it's a good option for keeping unruly hair in place or achieving a textured style that won't lose its shape throughout the day.


Clay

For a natural slick back style, clay is the best choice. As the product is drier than wax or pomade, it provides a more texturized finish and is perfect for messy and modern versions.