Now, before you get your hopes up, I want you to note the following: It's impossible to permanently rid your eyes of dark circles. Unfortunately, dark circles can be genetic, so you just kinda have to deal with it—sorry to be the bearer of bad news! That said, with a little extra attention and dedication to your daily skincare routine, you can minimize their appearance.

Whether you're looking to mask the reality of your lack of sleep, looking to maintain a firm and hydrated eye contour, or simply prep your eyes for a flawless makeup application, we've got you covered. Ahead are under-eye masks at every price point, equipped to meet all of your eye care needs. After all, your delicate eyes certainly deserve some additional TLC.


1. Star Eye Mask : KNC Beauty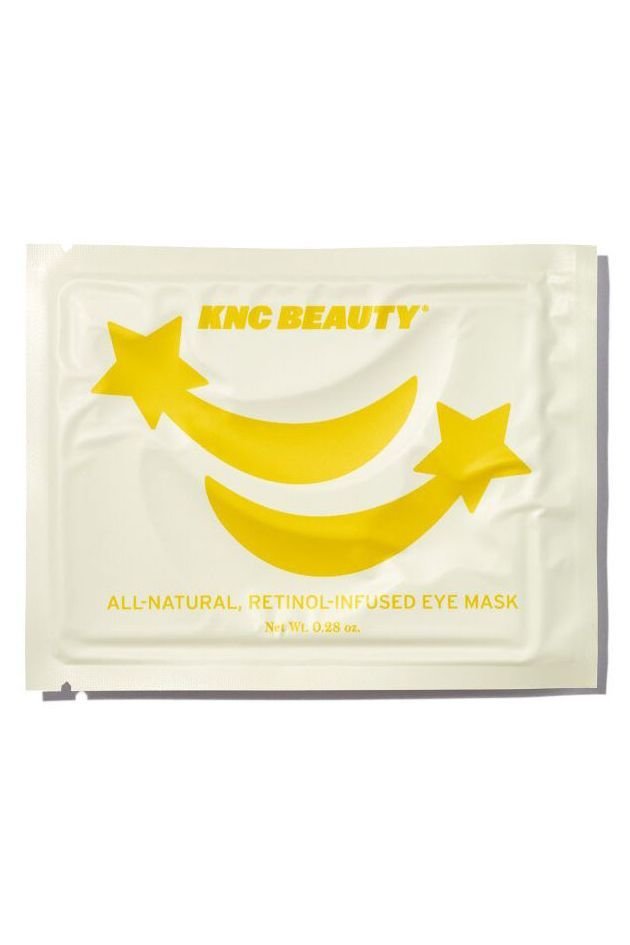 This under-eye quick fix boasts a completely natural formula infused with retinol and hyaluronic acid. Not only does this circulation-boosting eye mask smooth your skin's texture and diminish the appearance of dark circles, the fun shooting star-shaped patches will call for a spontaneous selfie session.


2. Le Lift Firming- Anti-Wrinkle Flash Eye Revitalizer : Chanel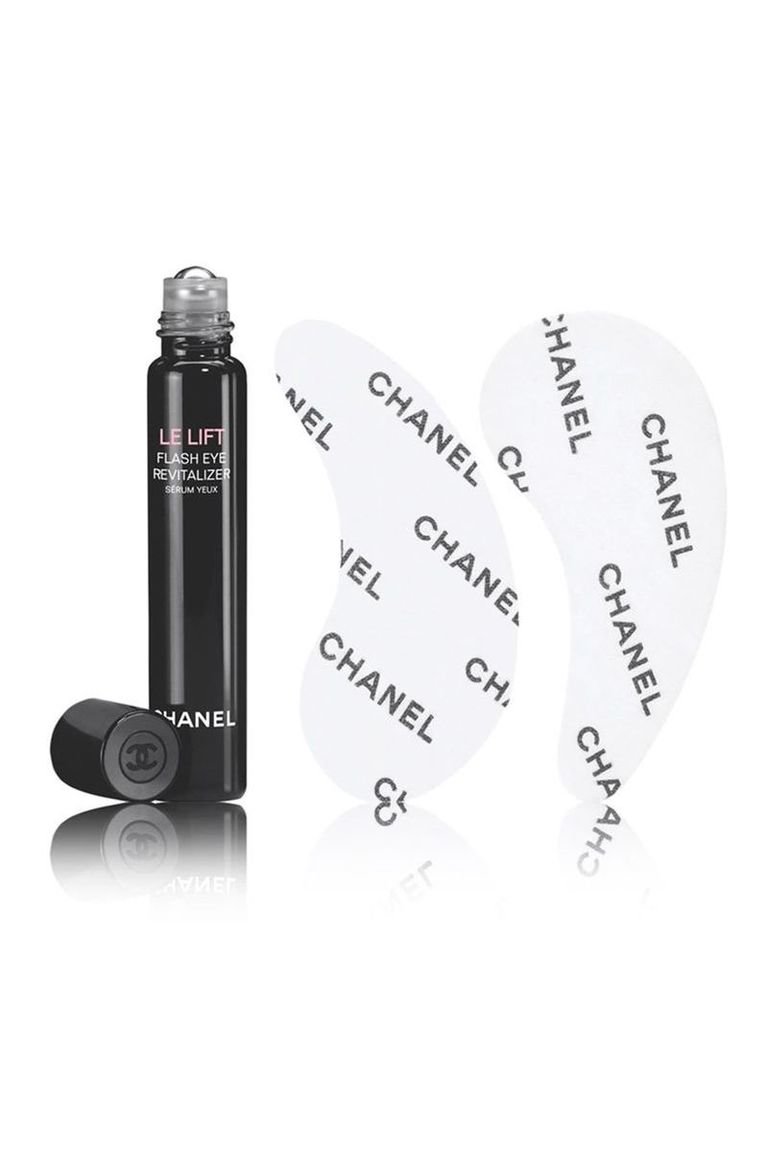 Give your eyes an instant lift and reduce the appearance of dark circles and fine lines with this luxurious two-step system. Start by applying the firming roll-on serum, which is full of vitamins to lighten dark circles and reduce puffiness, and then apply the eye contour. Follow up with the hydrogel eye patches to seal the deal.


3. Celestial Black Diamond Eye Mask : 111SKIN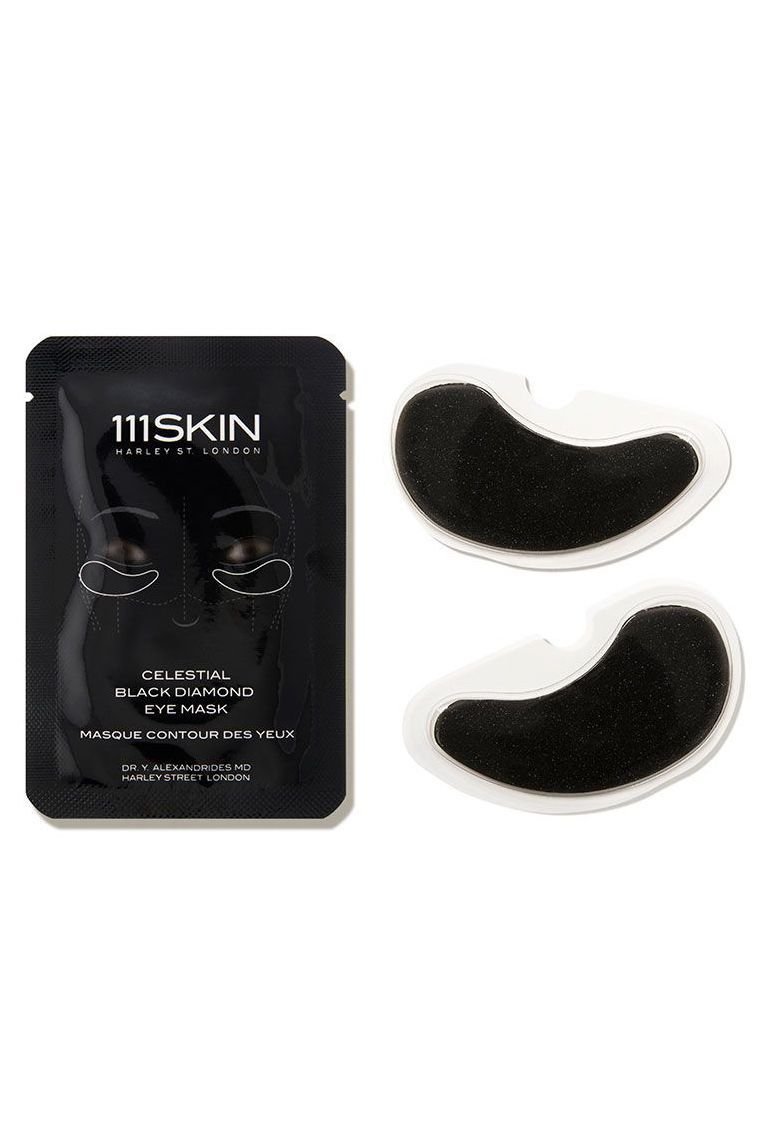 This moisturizing eye mask is triple digit cost-worthy for a reason. It's formulated with key ingredients like hyaluronic acid for a plump and supple under-eye; retinol and granactive retinoid to diminish the appearance of fine lines; and neurobiox extract to reduce the appearance of large pores.


4. 24K Gold Pure Luxury Lift & Firm Hydra-Gel Eye Patches : Peter Thomas Roth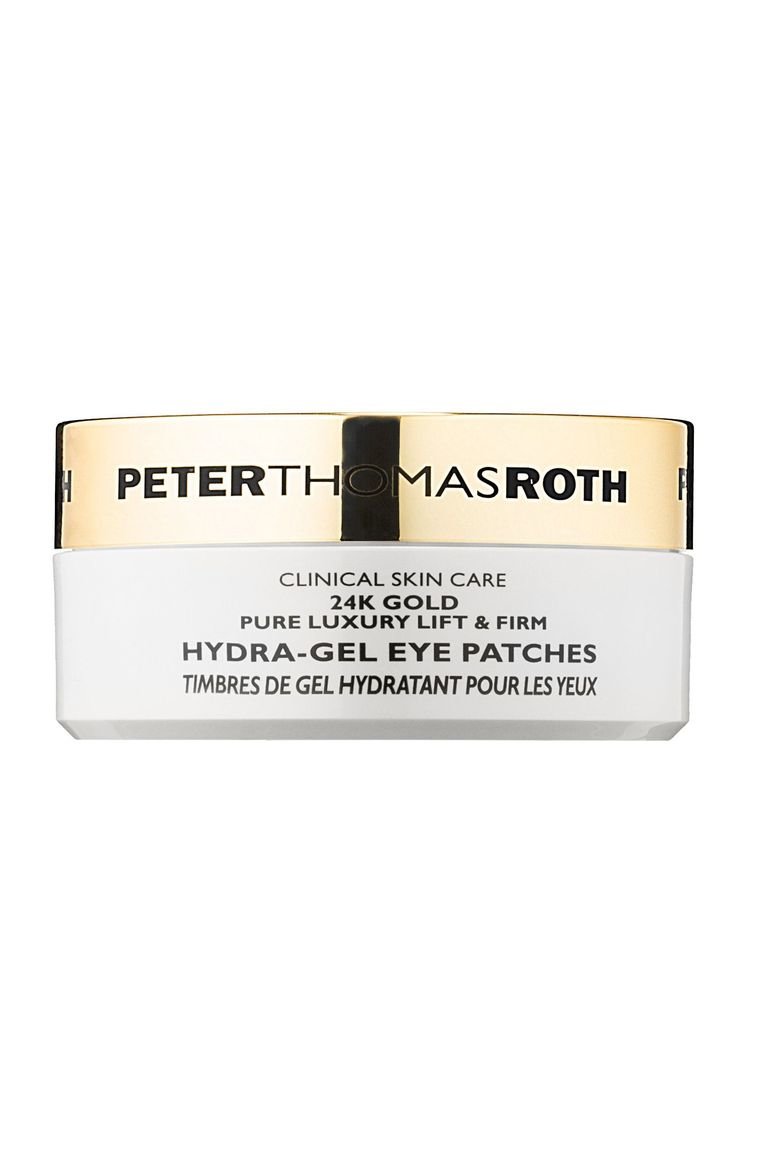 Your under-eyes deserve the very best, so why not reach for an eye mask packed with 24k gold? Gold works to visibly firm the skin, while the hydrogel patch de-puffs the under-eye for a smoother appearance.


5. Baggage Claim Eye Masks : Wander Beauty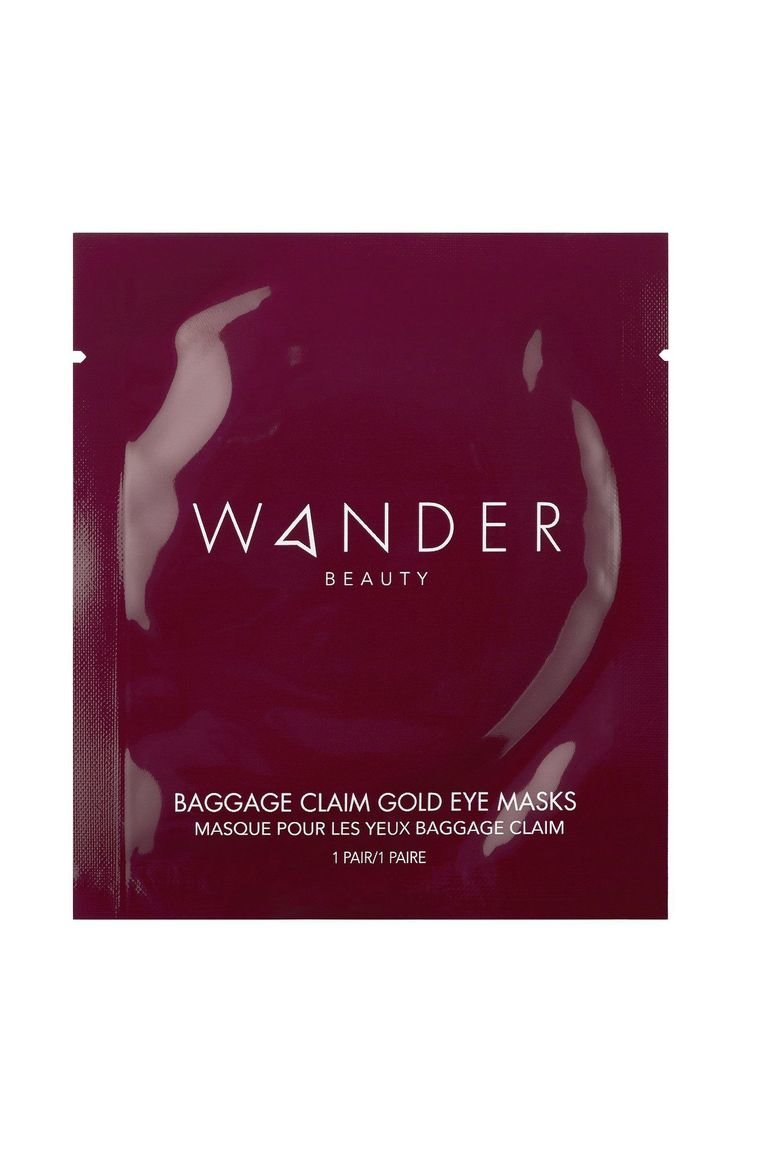 Behold: a multitasking gem. This mask tackles six ailments at once to give you smoother and more youthful-looking eyes. This gold-foiled mask works to de-puff, soothe, brighten, hydrate, smooth texture, and even serves as an eye primer before makeup.


6. Bright Eye Firming Mask : Joanna Vargas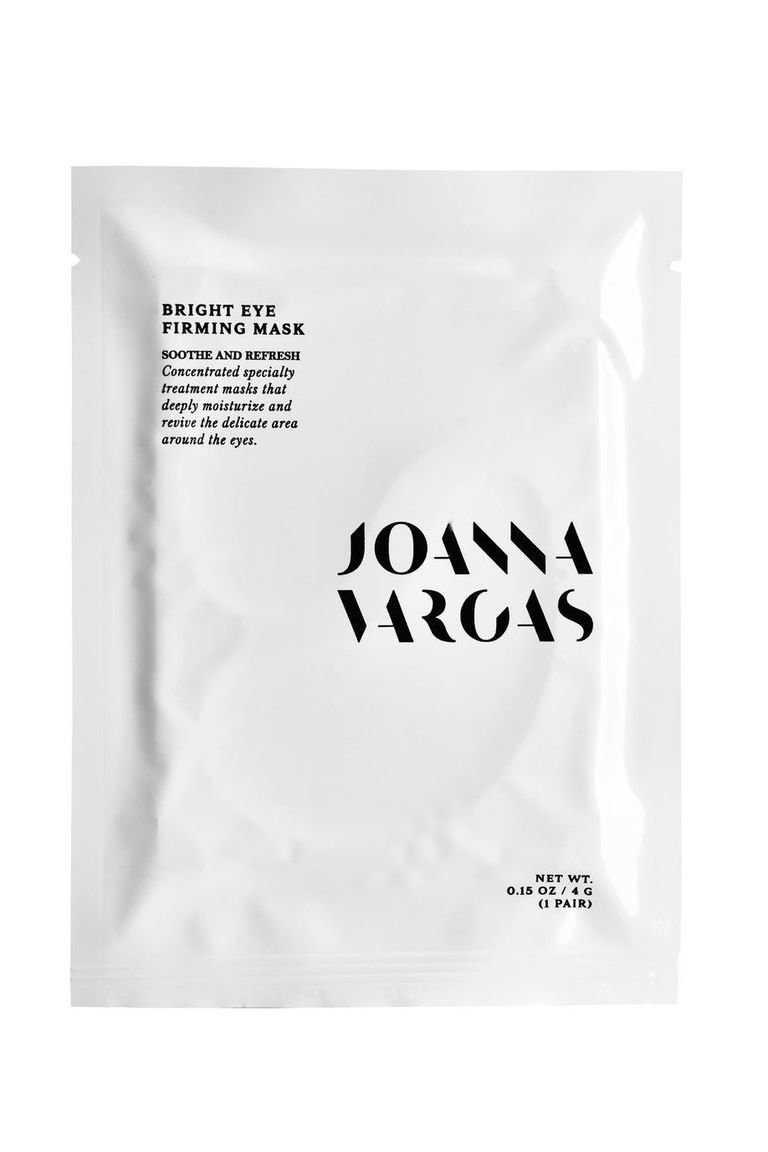 Running low on rest? You don't have to look like it, thanks to these brightening beauties. These patches are blended with hyaluronic acid and allantoin, an an active healing ingredient best known for soothing dry and irritated skin. This is the tired-eye instant cure so you can look bright-eyed and bushy-tailed and take on the day.


7. Pure Retinol Express Smoothing Eye Mask : Shiseido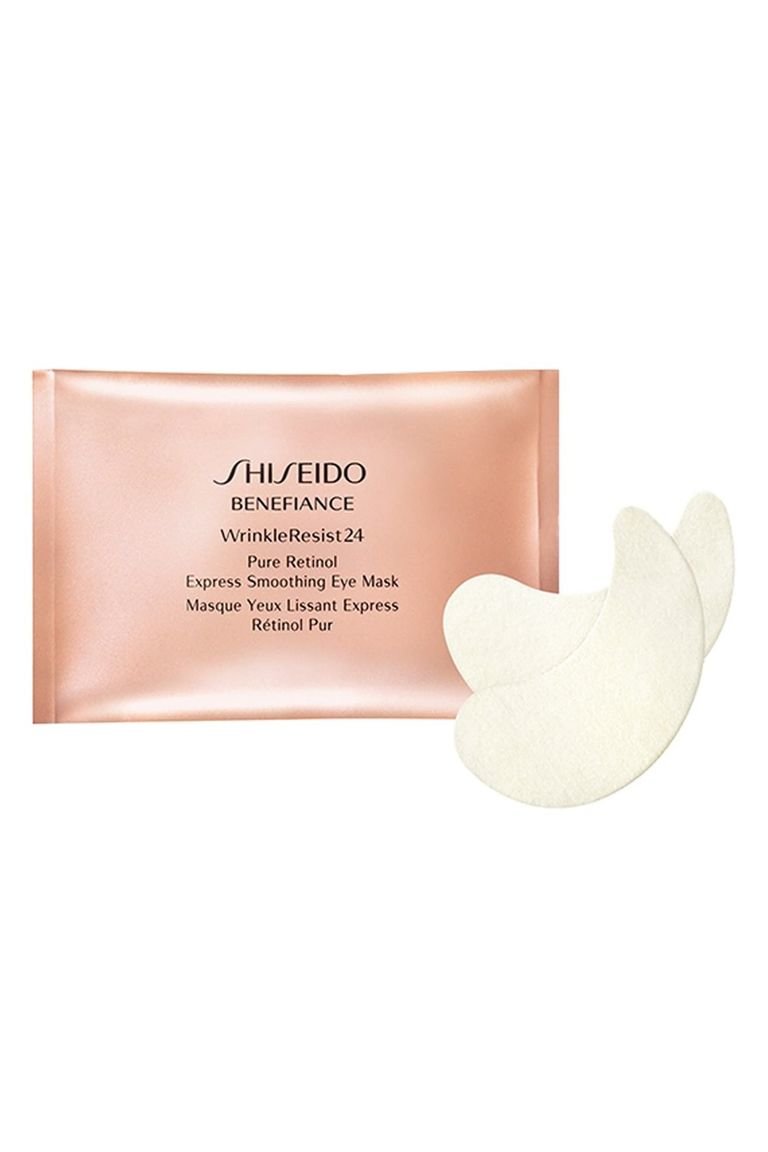 You can kiss the appearance of under-eye wrinkles goodbye with this retinol-infused mask. I'm sure you know that retinol is the secret to youth, but it's also important to note that this mask is designed with a stretchy cotton material to comfortably sit within the eye contour without sliding all over the place.


8. Hydrogel Under Eye Mask : E.L.F. Cosmetics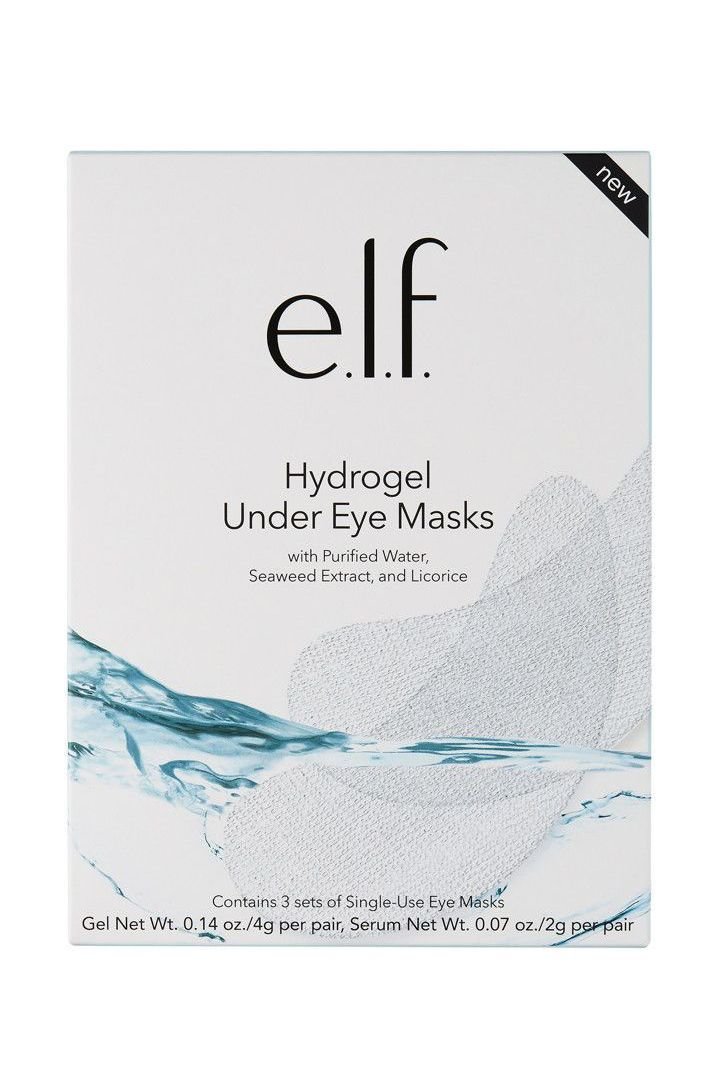 Here's an invigorating glass of water for your under-eyes. Just pop these on prior to applying your makeup for an all-day dewy glow.


9. SEA Pack Your Bags Undereye Patches : Tarte Skincare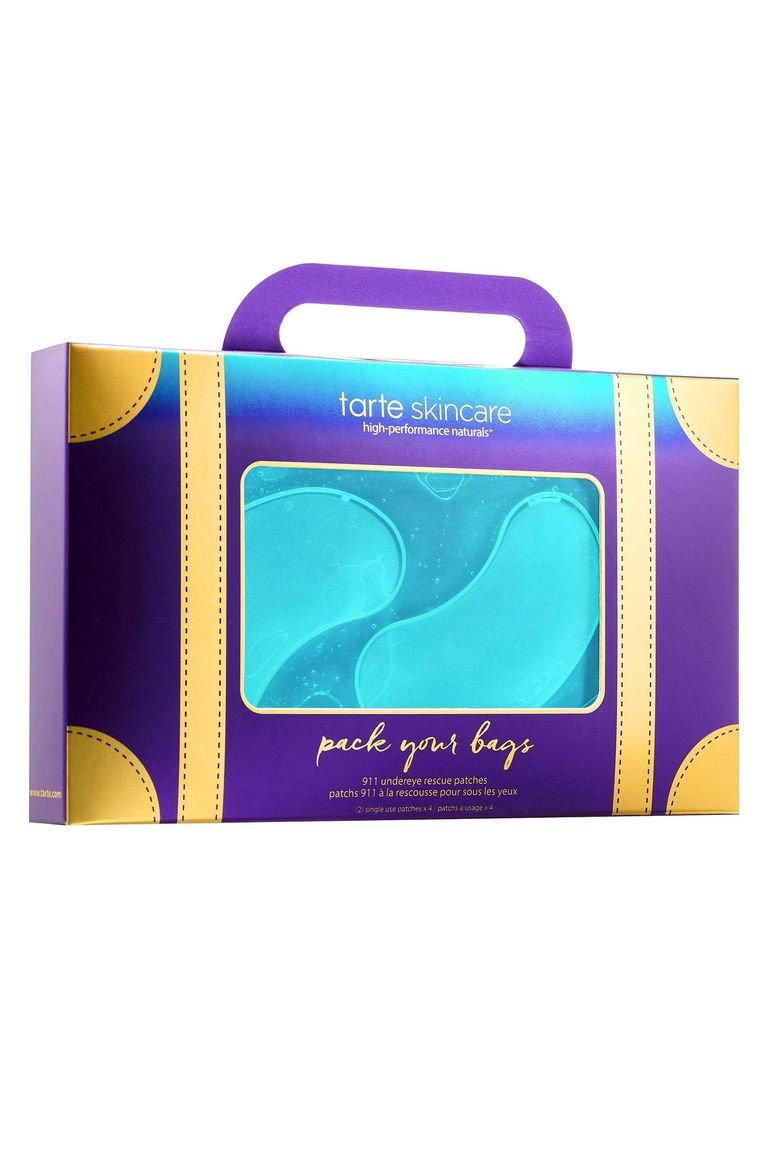 Your under-eyes will feel instantly refreshed after a dose of these sea-adjacent patches. They're filled with ocean-inspired ingredients like jellified algae and packed with coconut oil serum to leave the eyes hydrated.


10. Vi-Fusion Total Relief Eye Mask : Decorté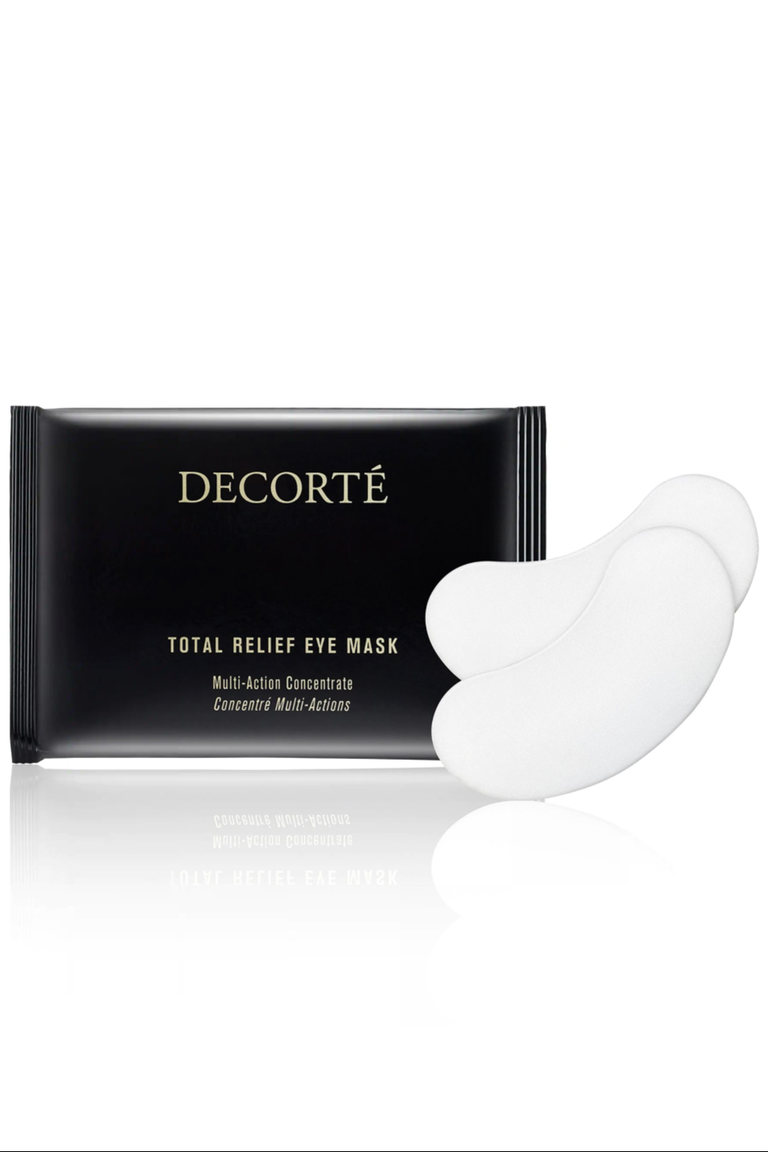 This mask acts as a kind of balm, working to banish the appearance of wrinkles and reduce puffiness. It uses matsuhodo extract to energize the under-eye for a more restored and youthful look.


11. Hydro Cool Firming Eye Gelsskyn : ICELAND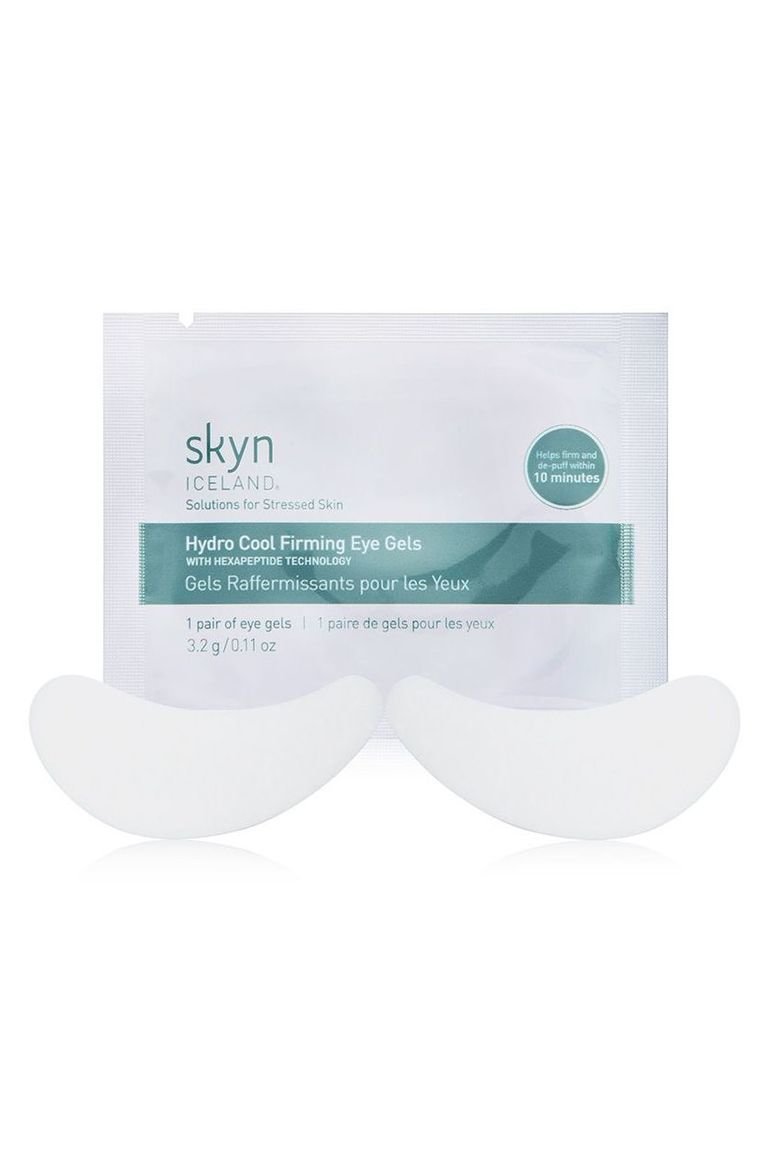 This mask is formulated with shea butter, olive oil, and jojoba oil, and does wonders for your exhausted eyes. All of your de-puffing, firming, brightening, and smoothing needs will be met with its cooling ingredients.


12. Multi-Task Eye Serum MaskErno Laszlo : Erno Laszlo's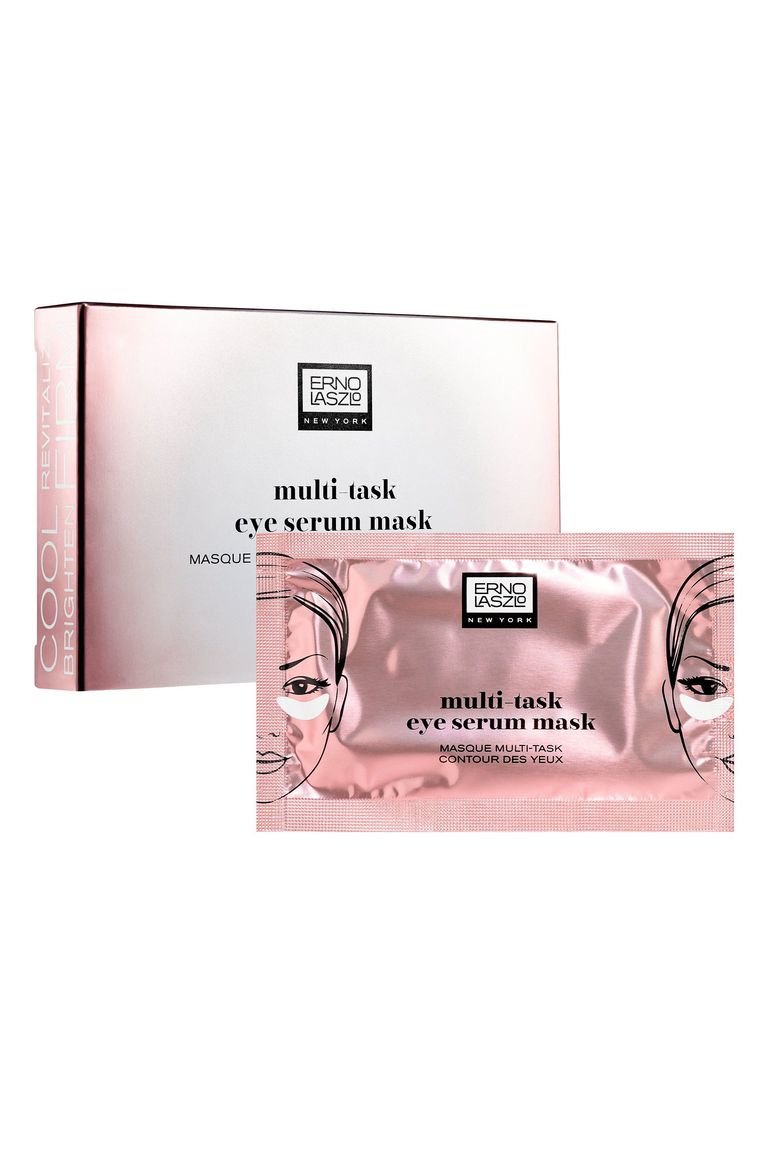 Multi-Task Eye Serum Mask is truly a triple threat. The algae extract works to maintain the firmness of the under-eye, and includes vitamin B3 to fade dark circles overtime and allantoin to soothe puffiness.


13. Cooling Water Eye Patches : Milk Makeup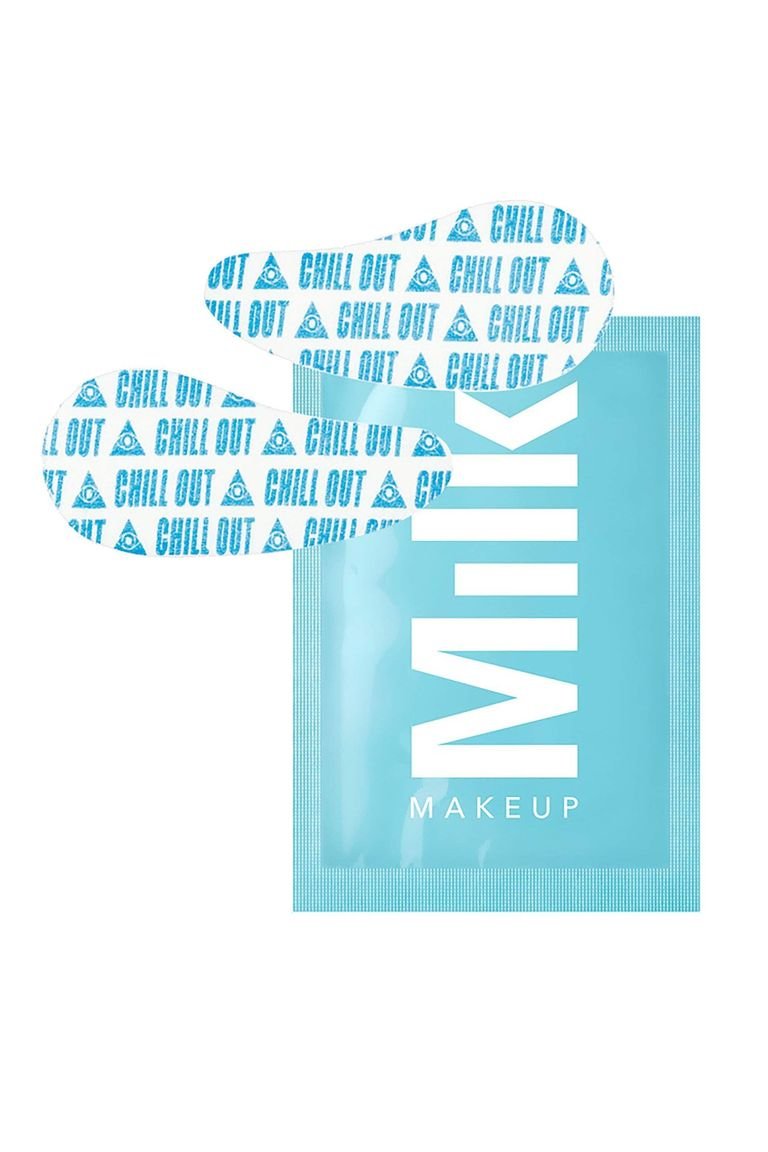 If your skin needs a quick pick-me-up with a boost of hydration, reach for these cooling patches. This mask comes packed with caffeine to give your eyes an instant boost, along with lavender and seawater to leave your eyes feeling relaxed and hydrated.


14. Advanced Night Repair Concentrated Recovery Eye Mask : Estée Lauder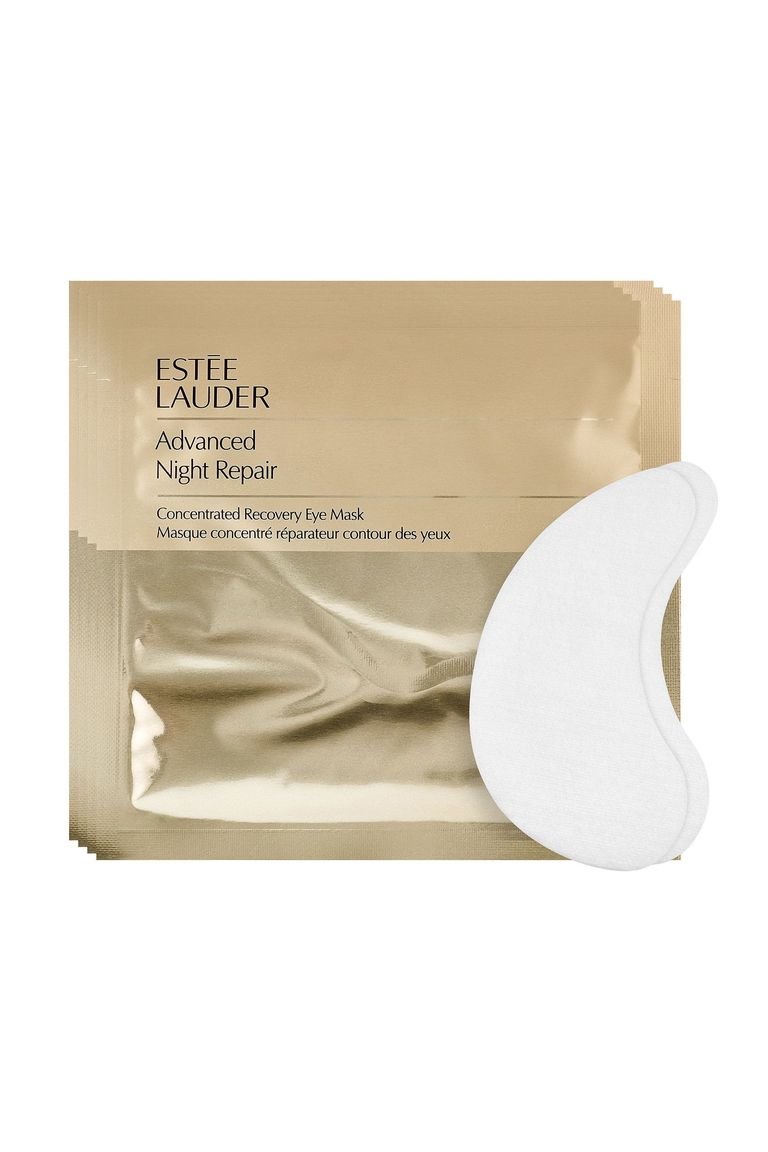 You deserve to give your eyes the attention they deserve after a stressful day. Pop these babies on at night for just 10 minutes and awake to glowing, well-rested under-eyes.