1. Savage x Fenty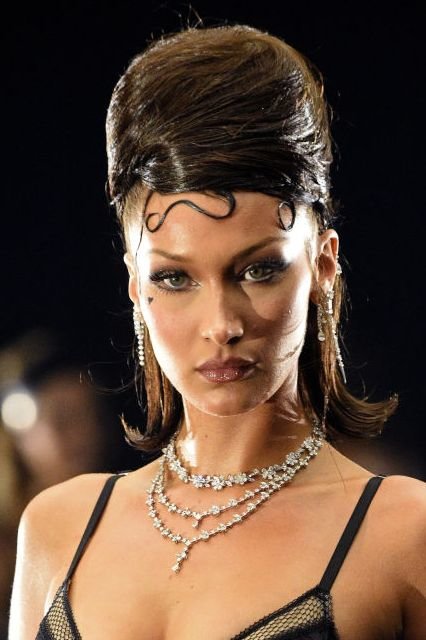 Priscilla Ono, the global makeup artist for Fenty Beauty, made this look possible. Along with makeup artist Hector Espinal, they created a '90s bombshell look with bedroom eyes that made us all fall in love.


2. Chanel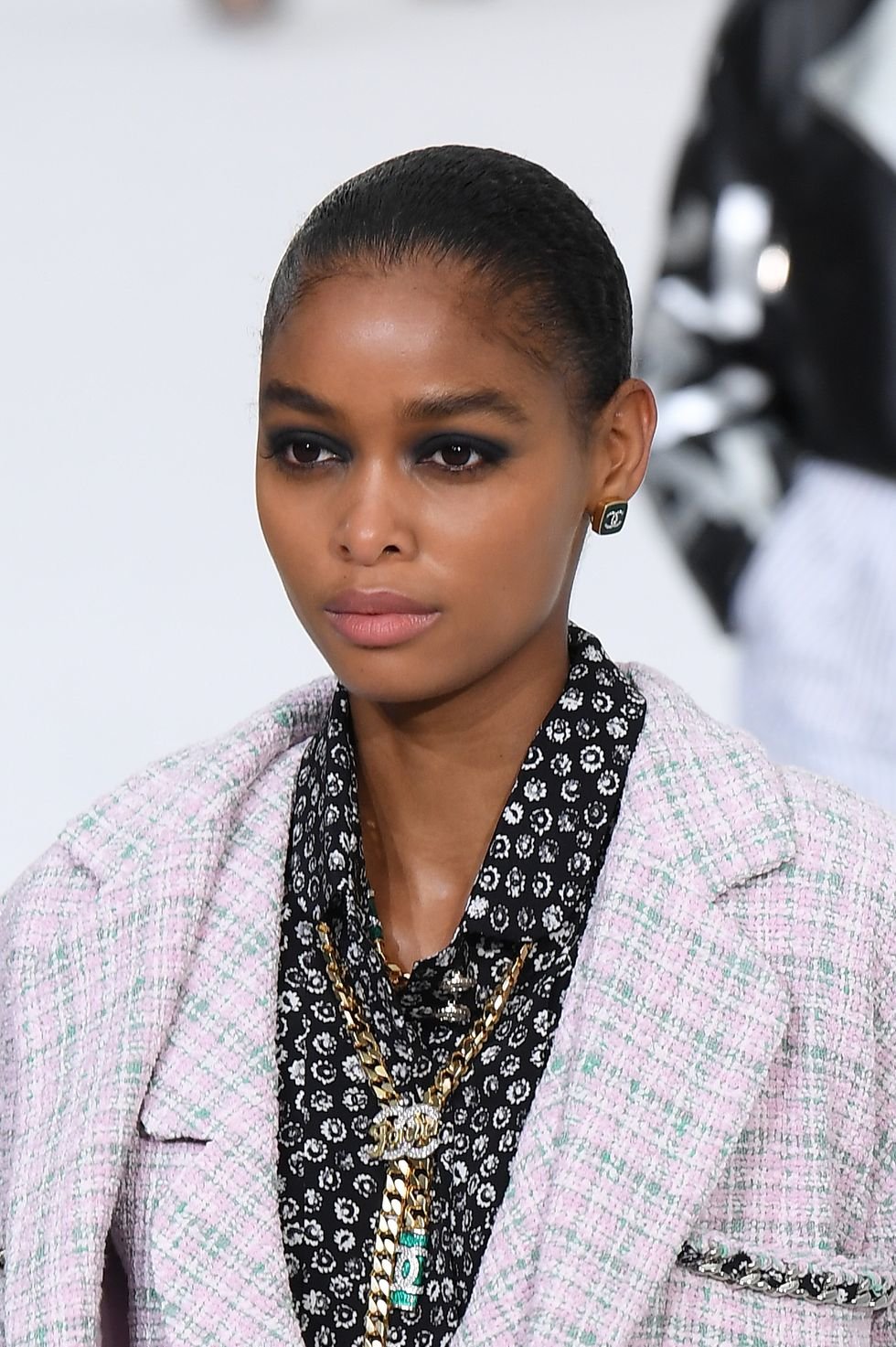 This smokey look was created by the brand's Global Makeup and Color Designer Lucia Pica, using Chanel Beauty eyeshadows. This blurry, hazed-out eye is the slept-in cousin of traditional smokey eye looks.


3. Xuly.Bët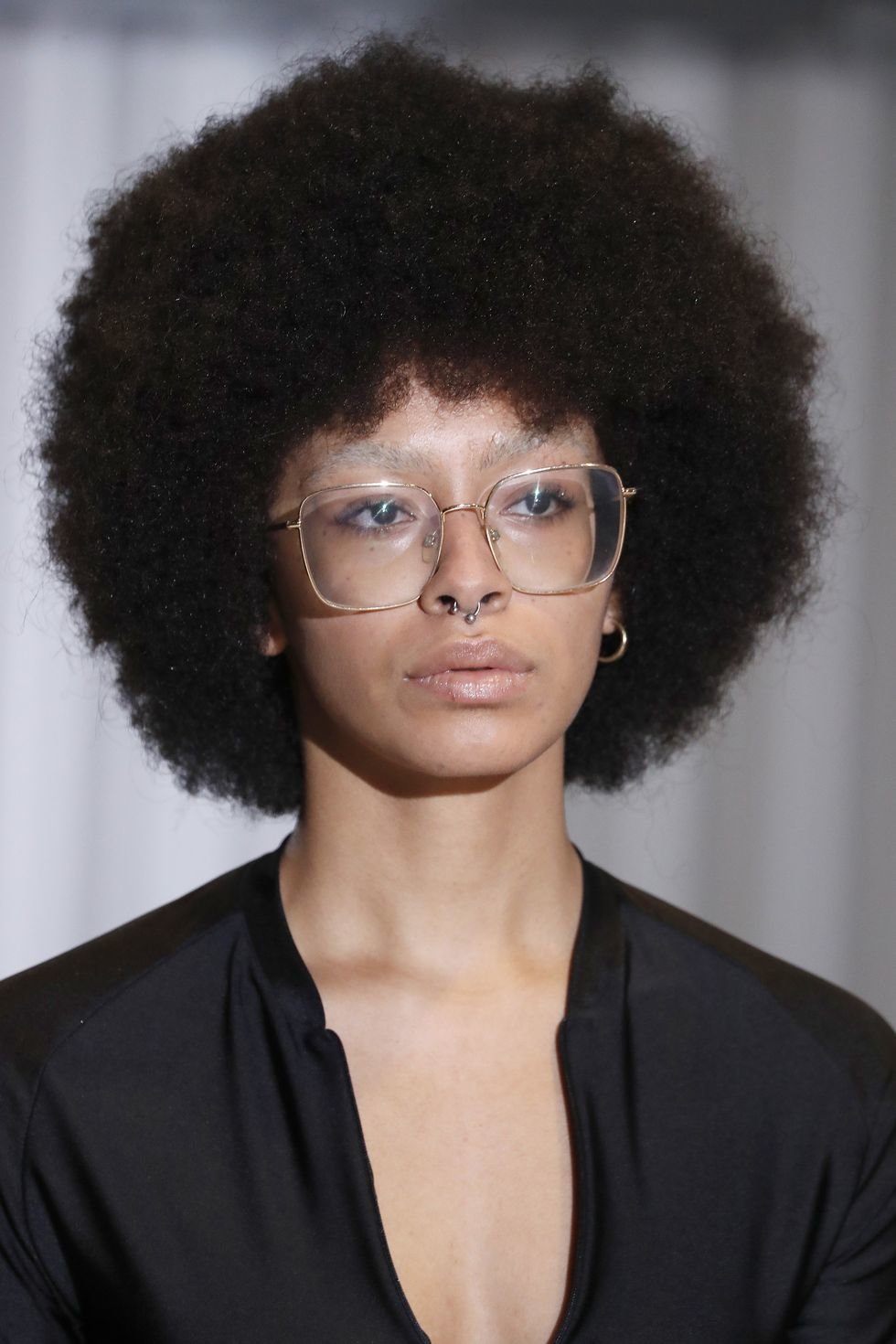 Makeup artist Alice Ghendrih created this clean-skin, bleached-brow look for fashion week that is no-makeup makeup with an edge. While bare-face was a trend this season, Ghendrih elevated that standard with edgy brows.


4. Paco Rabanne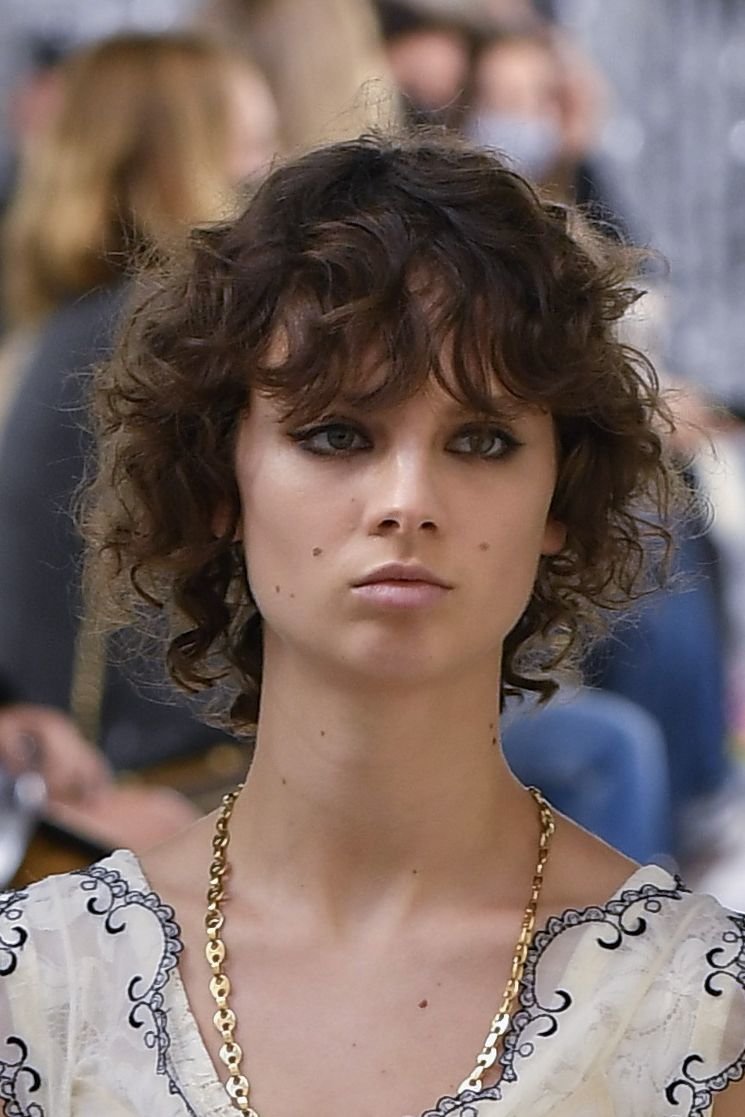 Brand owner and legendary makeup artist Pat McGrath created this slightly blurred cat eye for the Paco Rabanne show. It's rocker chic in the best way possible.


5. Hermès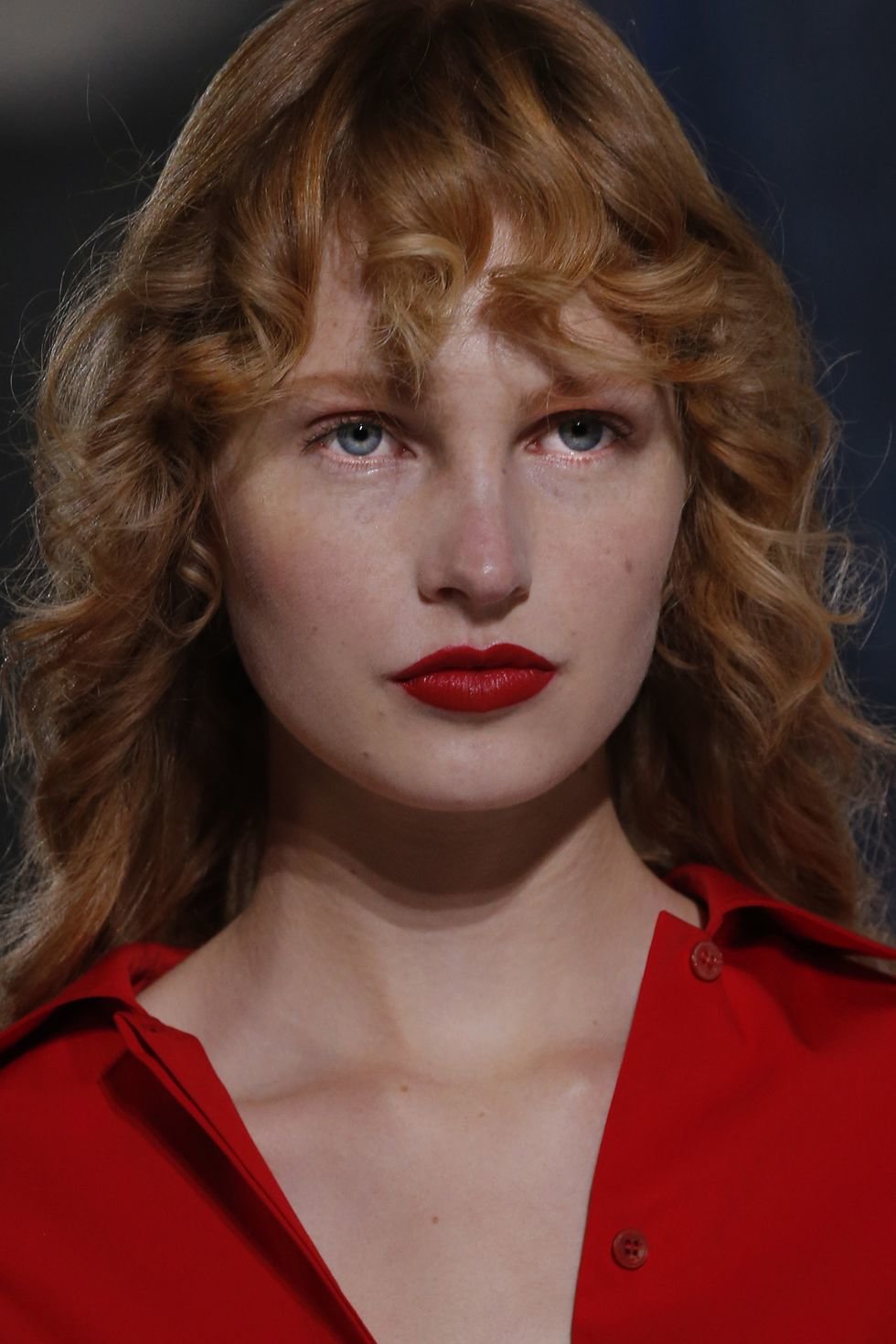 The Hermès runway showed off the brand's lipsticks in a bold, classic French-girl style. Along with the red lips, a coral pink eyeliner in the waterline tied together the look with a play on monochromatic makeup.


6.Christopher John Rodgers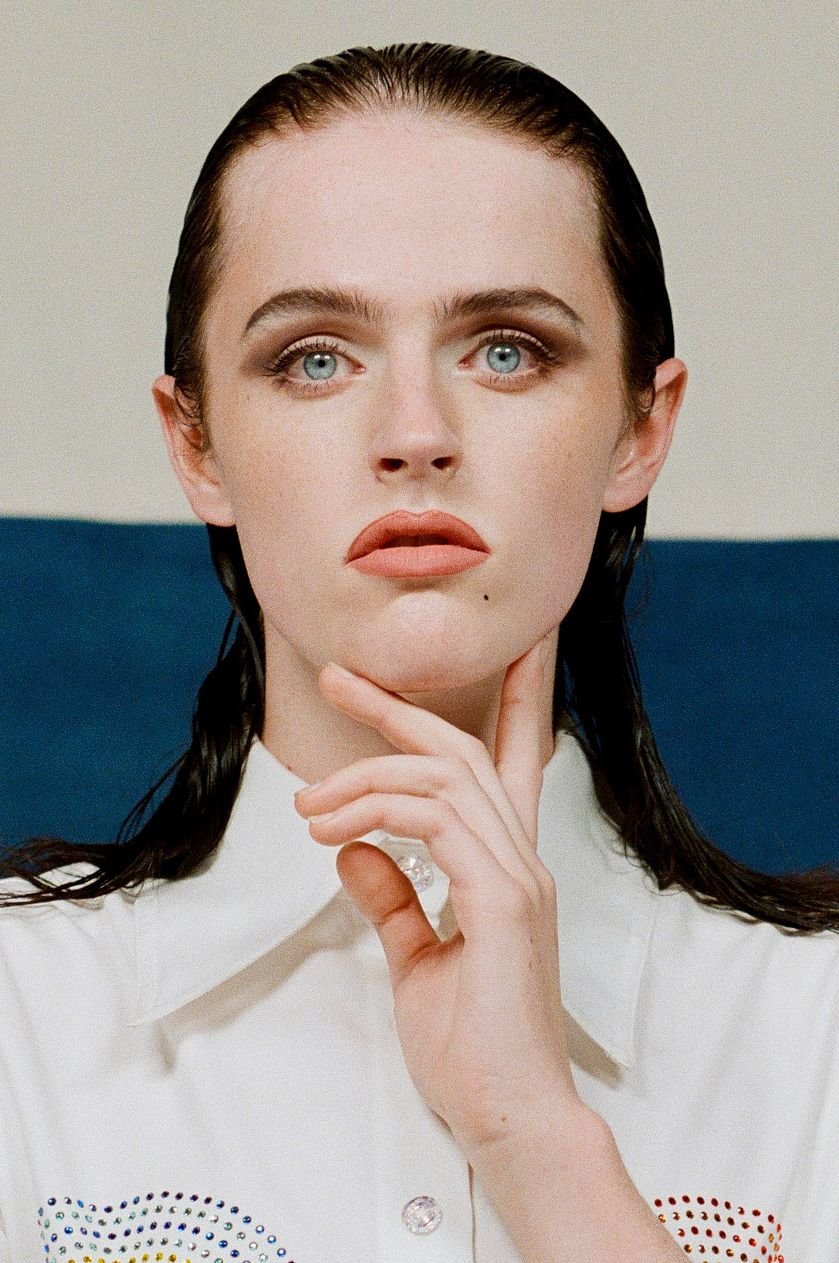 Makeup artist Marcelo Gutierrez created this sculpted eye and pale lip using MAC Cosmetics products. A play on '60s beauty, this makeup adds dimension, giving the models a doe-eyed, exaggerated look.


7. Bethany Williams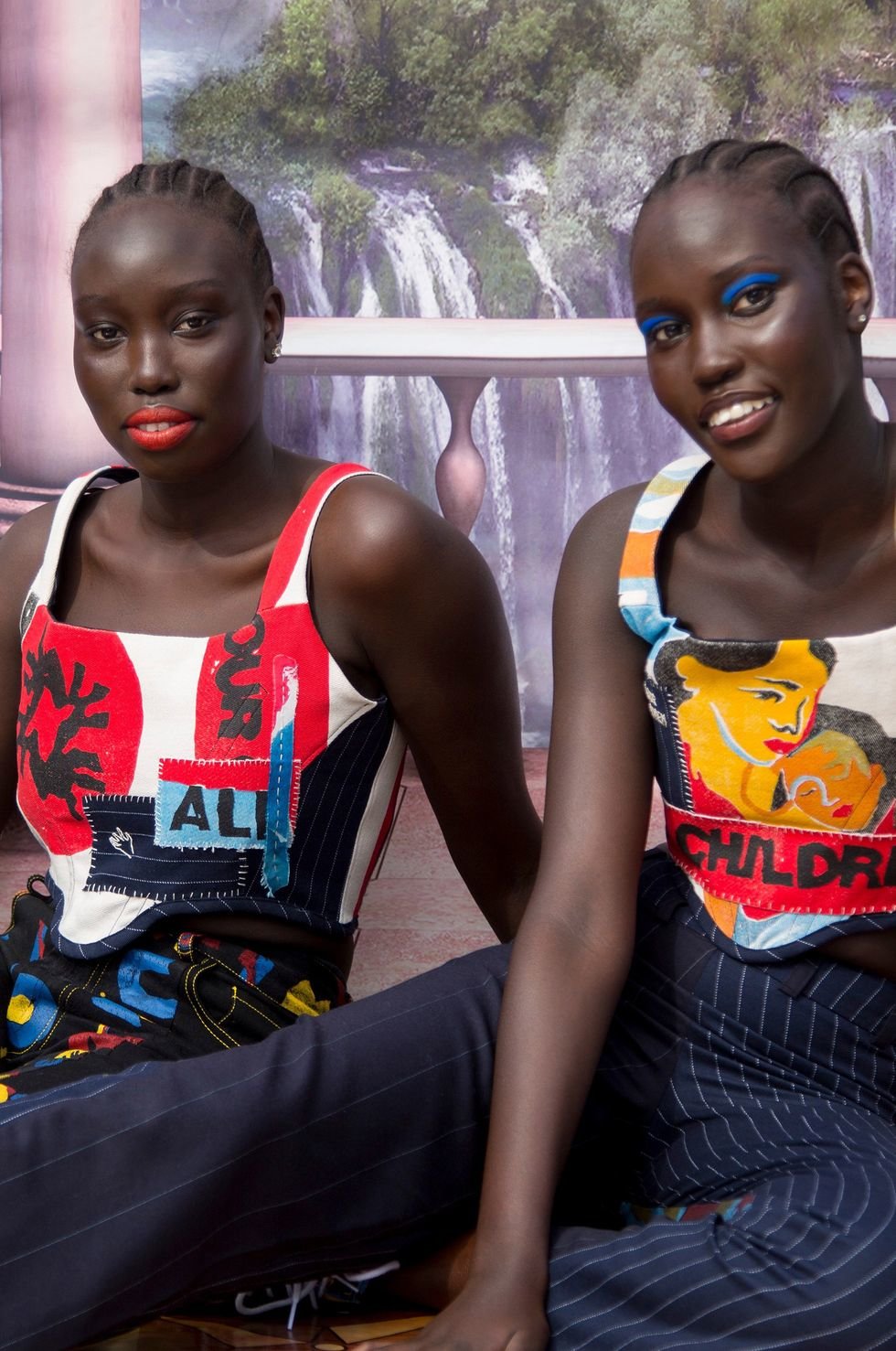 Rebecca Davenport created these bold looks for the Spring/Summer shoot. The red lip on one model, and bright blue eye on another model compliment the brand's clothing. We can expect some bright hues in the next few months!


8. Vivienne Westwood x Andreas Kronthaler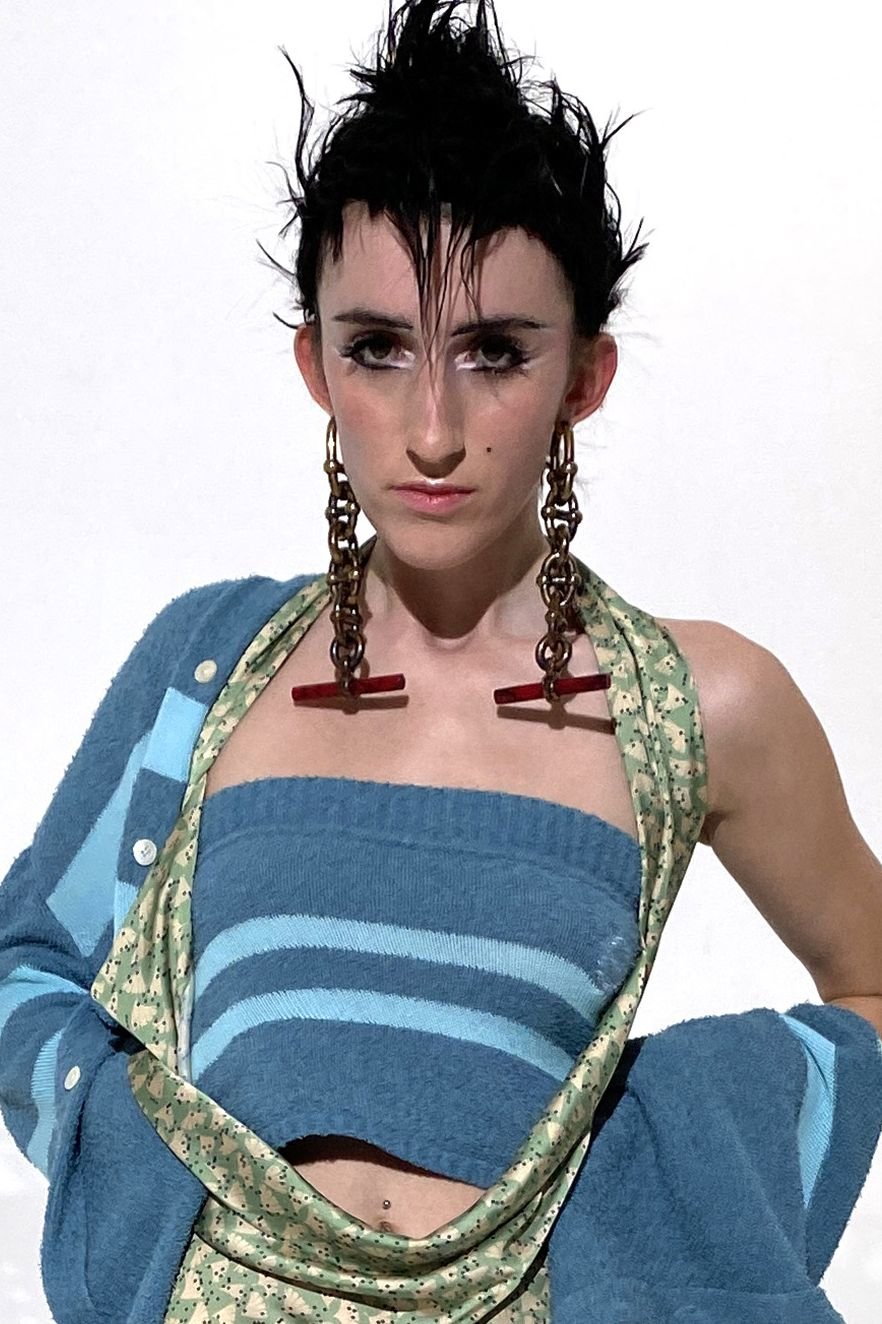 Isamaya Ffrench, the makeup artist who recently collaborated with Byredo for the brand's first makeup launch, created this look for Westwood and Kronthaler. The campy, exaggerated eyes is in contrast with the clean skin, for a look that's classic Westwood.


9. Dior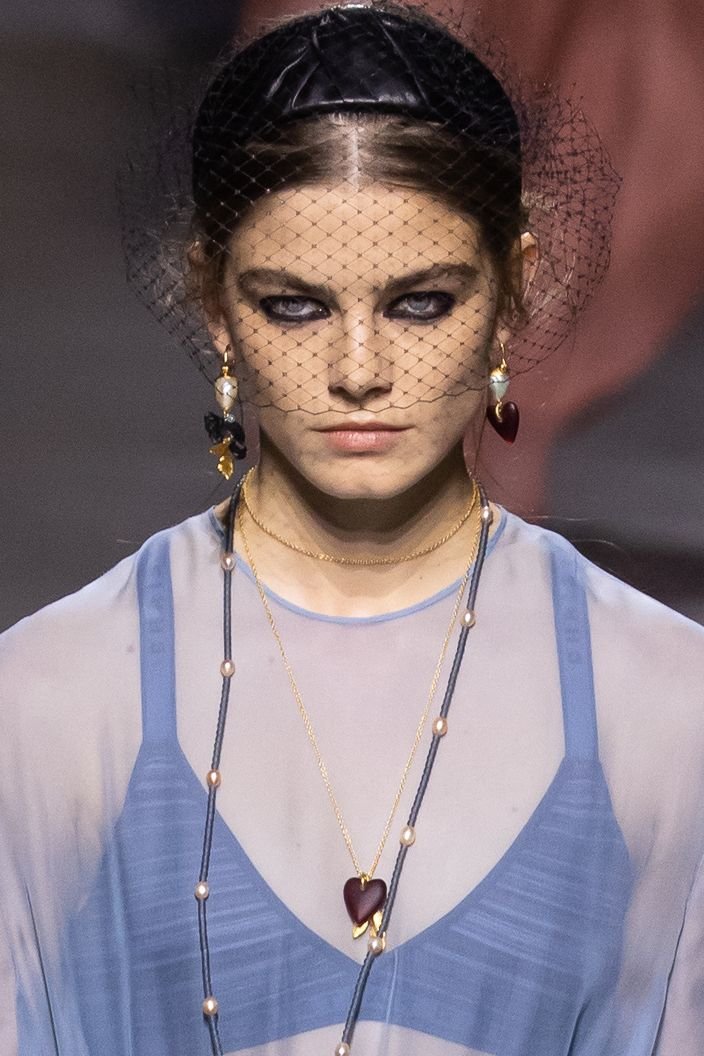 Peter Philips, the Creative and Image Director for Christian Dior Makeup, created this black liner look. The edgy smokey eye contrasts with the the models' clean skin and minimal face makeup.


10. Balmain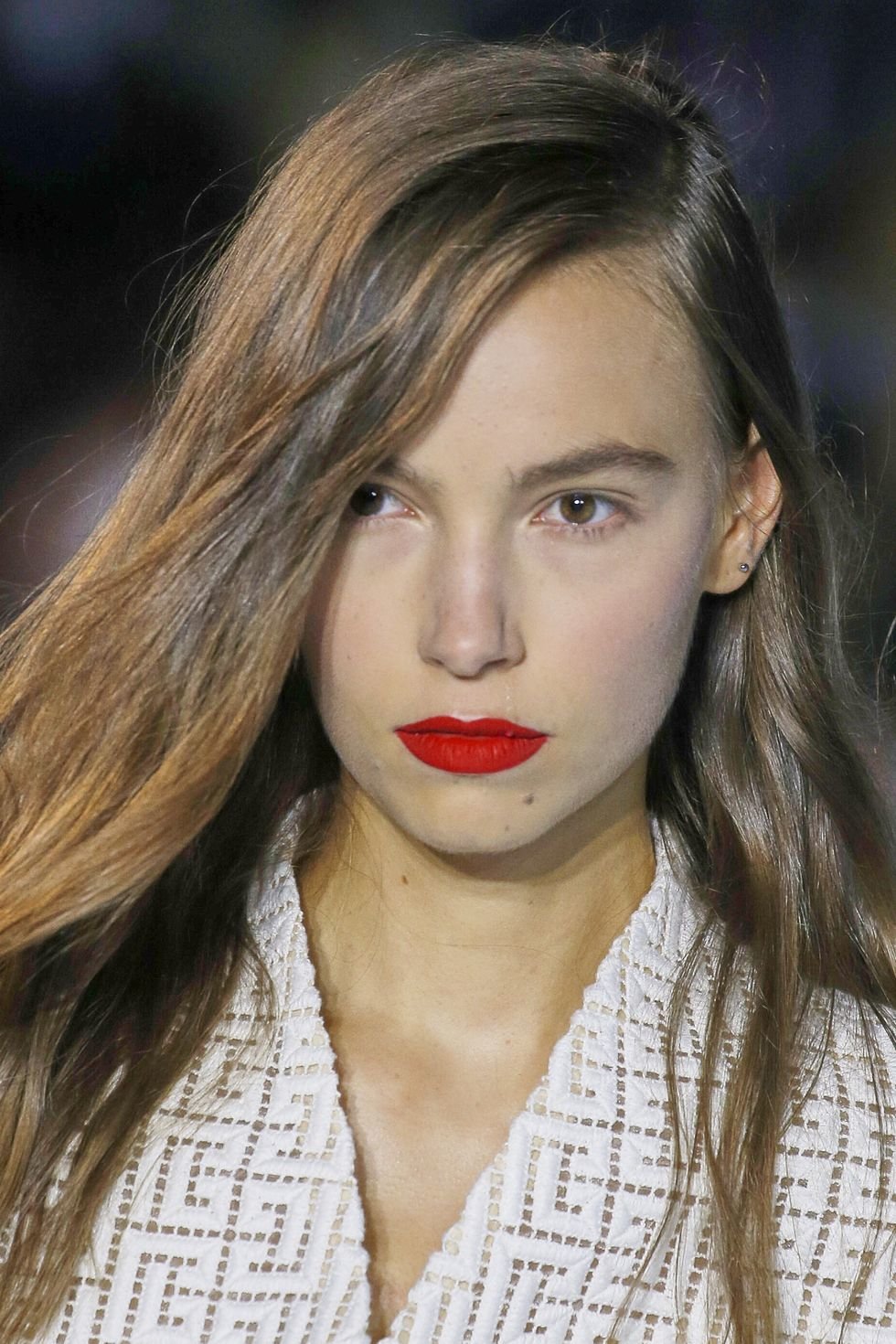 Samira Pikpo created this minimal look with a pop of color using L'Oreal products. The matte red lipstick is a bold contrast from the rest of the face, but adds an interesting element that draw our eyes to it.


11. Lutz Huelle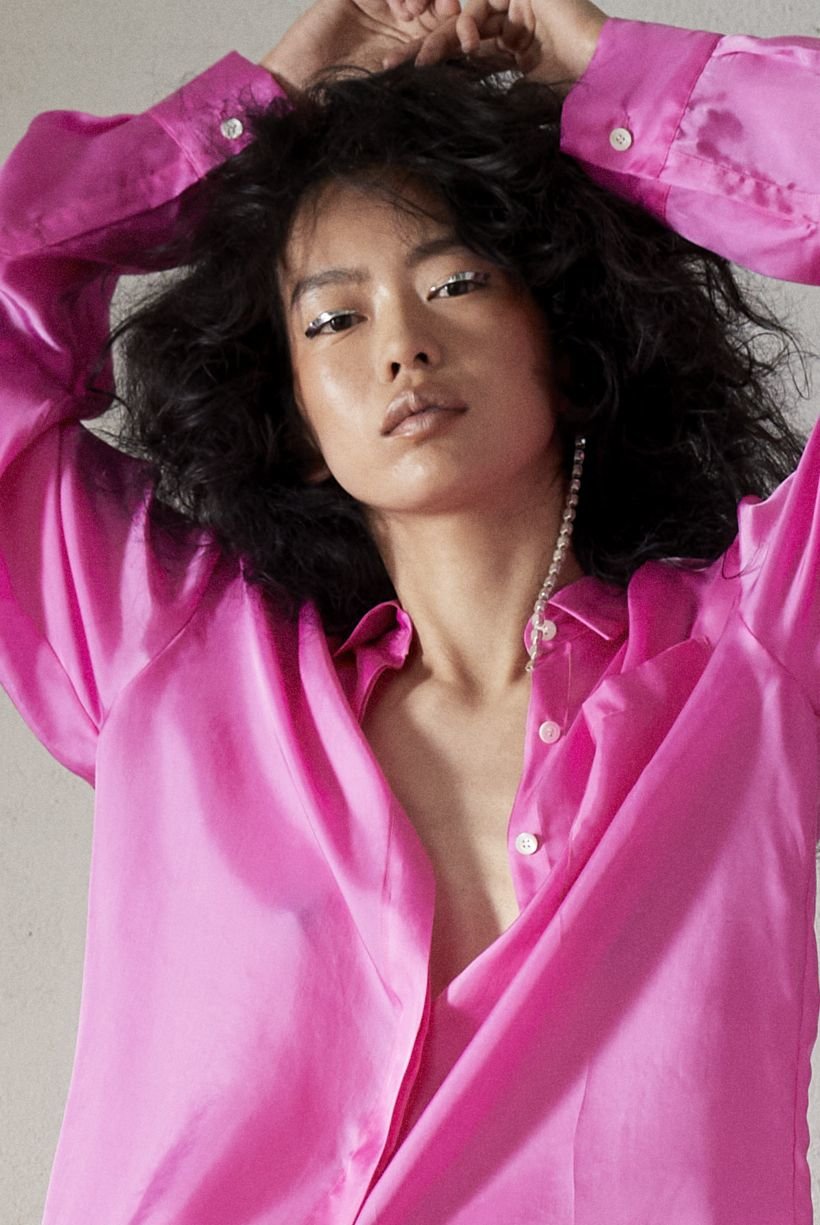 Using MAC Cosmetics, makeup artist Tom Sapin created a bold, silver cat eye that adds some glitz and glamor to the look. The cat eye is pasted on, giving it a vibrant 3D vibe that we can all try to copy at home.


12. Chloé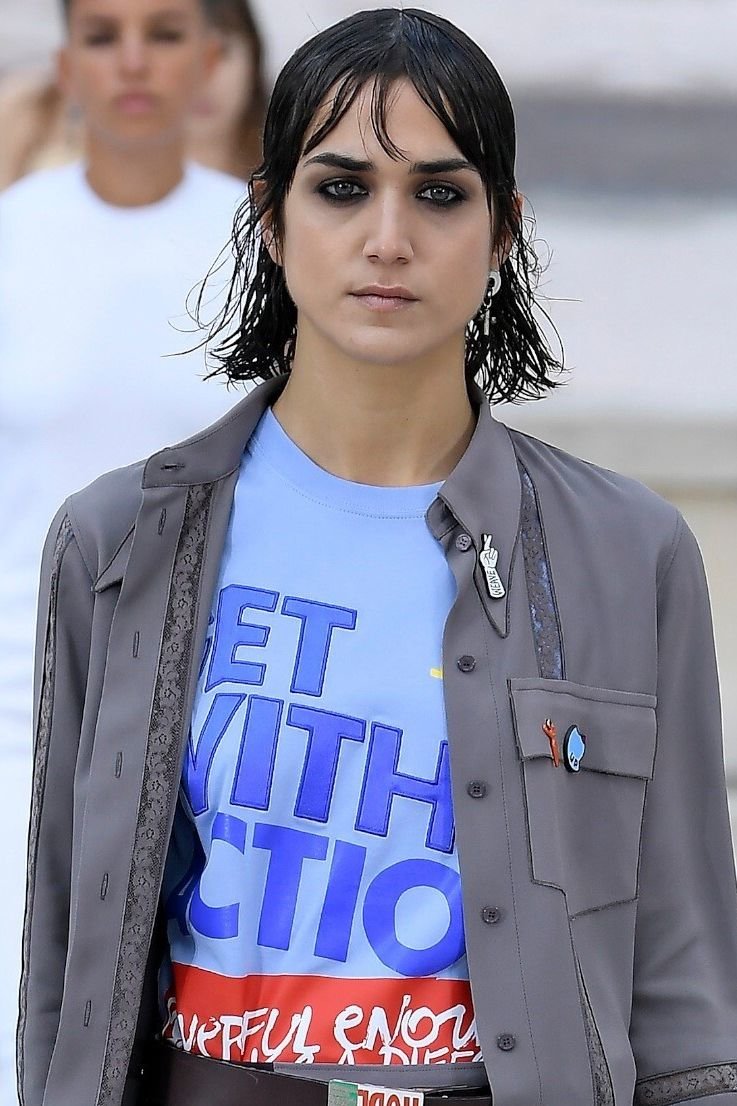 Pat McGrath created this lived-in smokey eye for the Chloé show, making each model look sensual and sultry. While the face remained minimal, the eyes draw in viewers and complete the look.


13. Giorgio Armani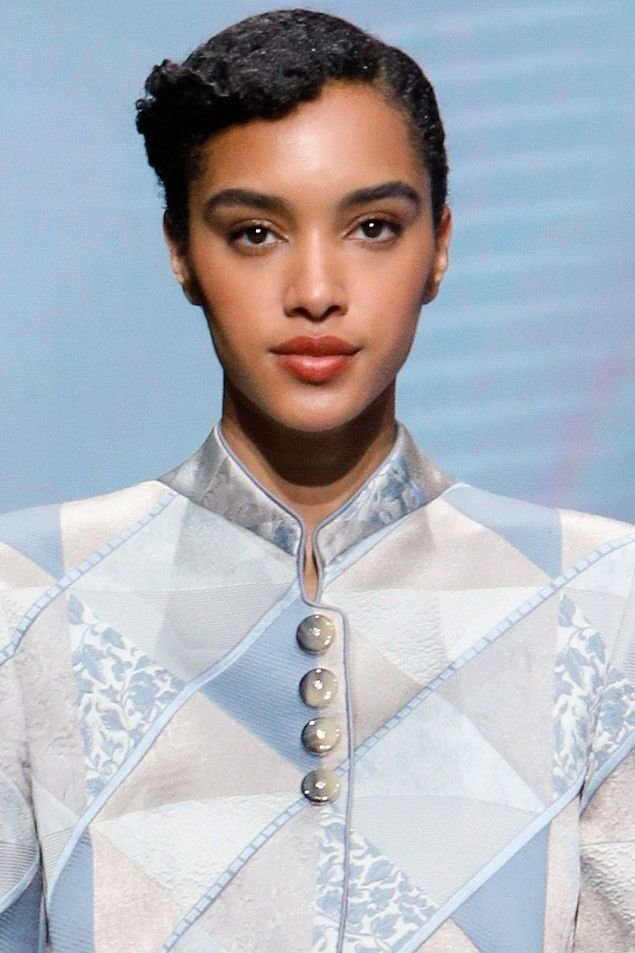 Armani Beauty products were used to create this sculpted, natural look that every girl can rock. With slightly glittery eyes, a coral pout, and flushed cheeks, this everyday look can be copied with the brand's products at home.


14. Anrealage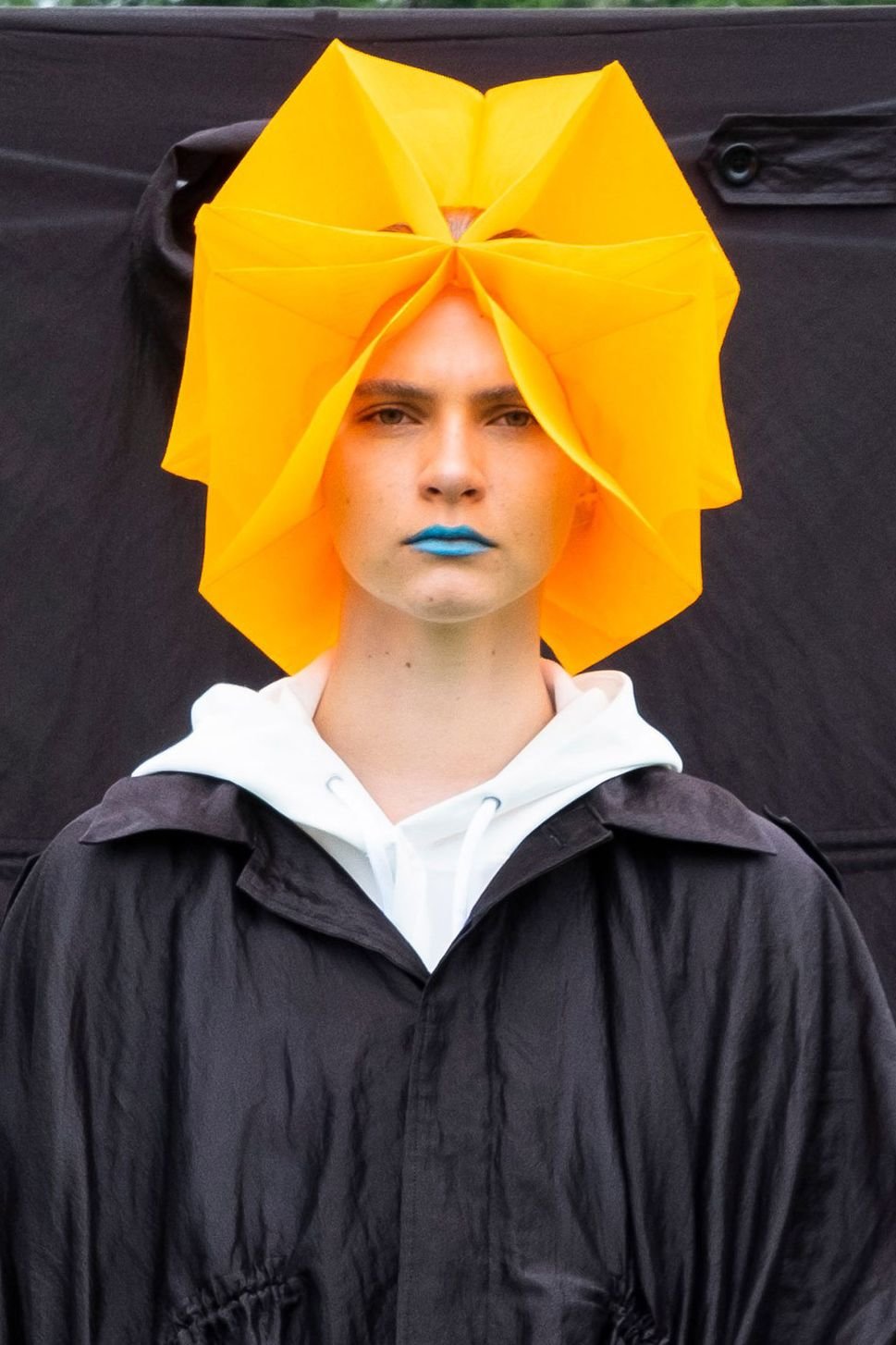 Makeup artist Hirofumi Kera created this bright blue lip using Shiseido products for the brand's SS21 look. A bold choice, this lip is futuristic yet done in a modern way.


15. Giambattista Valli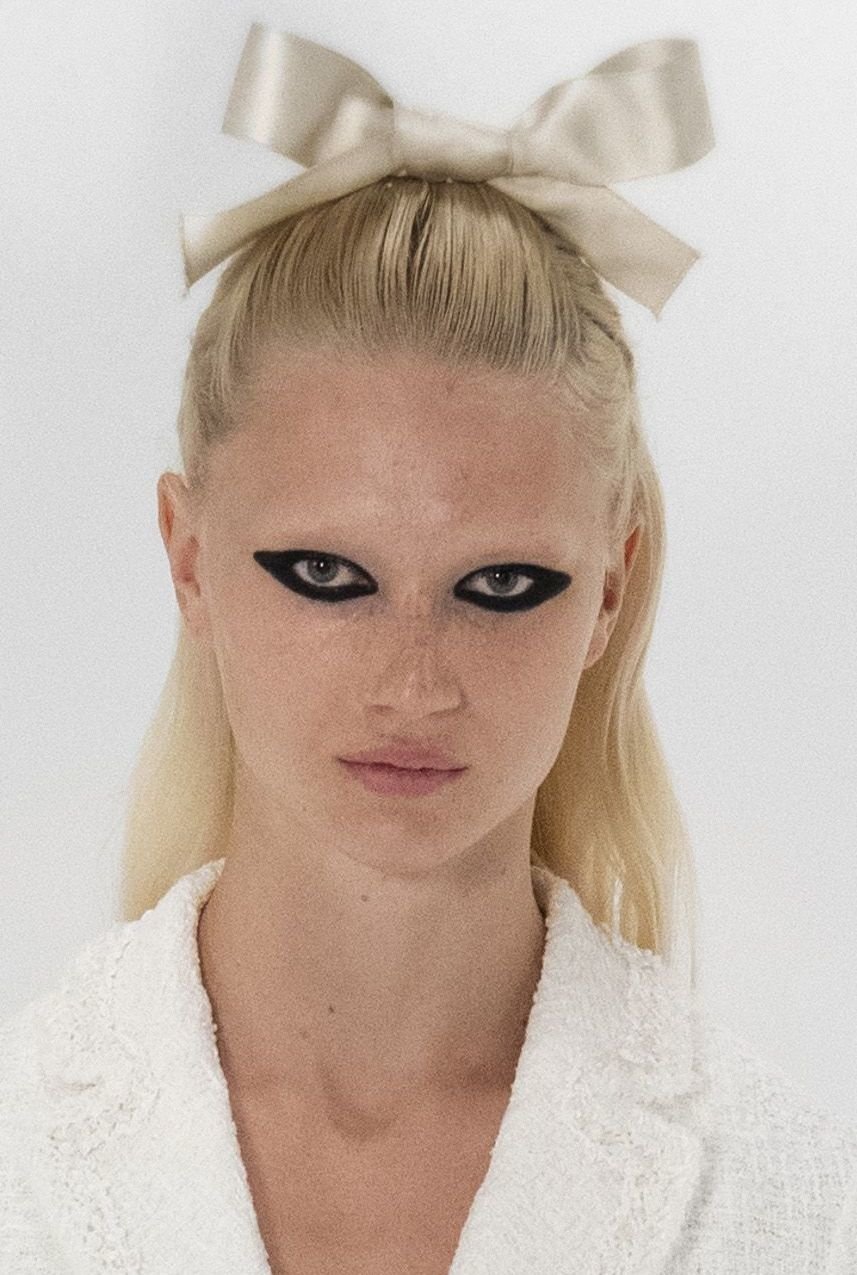 Isamaya Ffrench created this bold cat eye for the Giambattista Valli show, that adds an edgy element to the traditional clothing shapes. Whether it's for a night out, an at-home photo shoot, or you're just headed to the grocery store, this eye is easy to recreate and is sure to draw attention.


16. Olivier Theyskens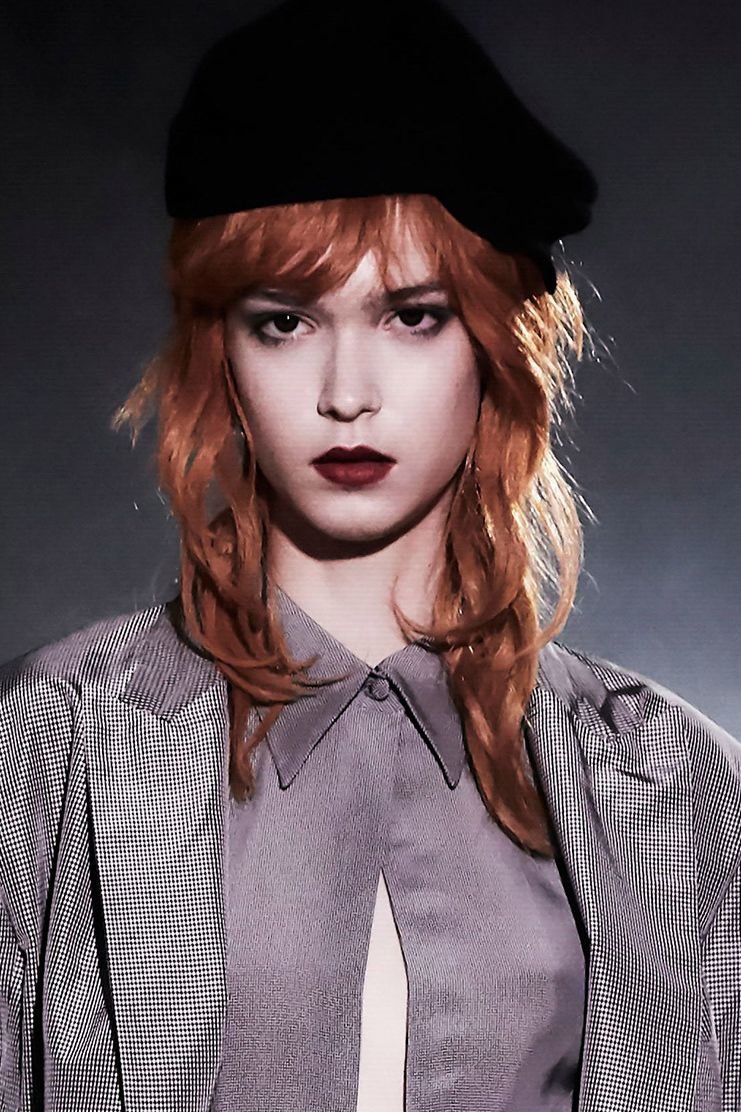 This gothic, vampy look was created by Jenneke Croubels for the show. Each look is a Wednesday Adams-esque vibe that works beautifully with the professorial clothing created by Theyskens.


17. Zero + Maria Cornejo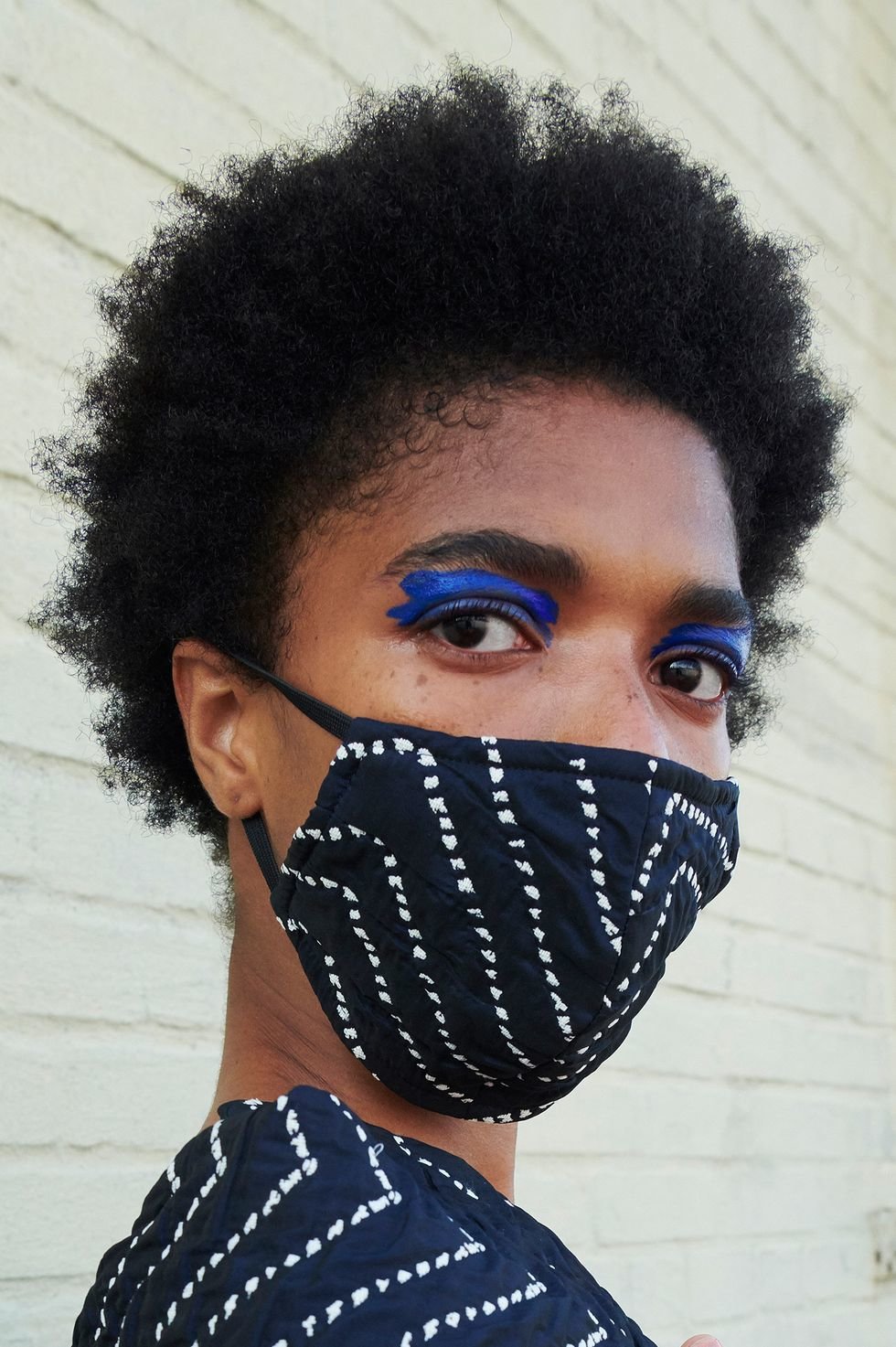 Dick Page went bold with the makeup for the Zero + Maria Cornejo shoot. This vibrant blue eye is bold enough to draw attention but also applied in a freestyle way that can be recreated at home.