Consider face masks the ultimate therapy session for your skin. When your skin is getting all emotional on you, choosing to lash out with unwanted bumps and blackheads, all you need to do is spoil it with a soothing skincare regimen. And a good face mask is always essential. Plus, it's a cheap date for your skin.

New and improved face masks come with formulas available for a fraction of the price of some of the spendier options—I'm talking luxury-level ingredients for all of $5. Of course, some beauty investments are necessary, but you don't have to sacrifice your entire paycheck for a mask to work wonders on your skin. New drugstore face masks are popping up every single day with impressive ingredient lists to solve all of your skin woes.

Whether you're looking for hydrating, acne-targeted, glow-boosting, or brightening masks, there's an option for you. Trust, you're going to want to buy these in bulk and incorporate these gems into your pamper sessions pretty often.

To back up these unbelievably affordable options, Team MC reached out to celebrity dermatologists Dr. Adarsh Vijay Mudgil, MD and Dr. Rachel Nazarian of Schweiger Dermatology to share the drugstore face masks they recommend to all their patients.

We also threw in a couple of tried-and-true favorites, so you can screenshot this list for your next drugstore run. So whether you're tragically hungover, a lifelong acne sufferer, or just the victim of a too-strong serum, these masks have you covered.


1. For A Hangover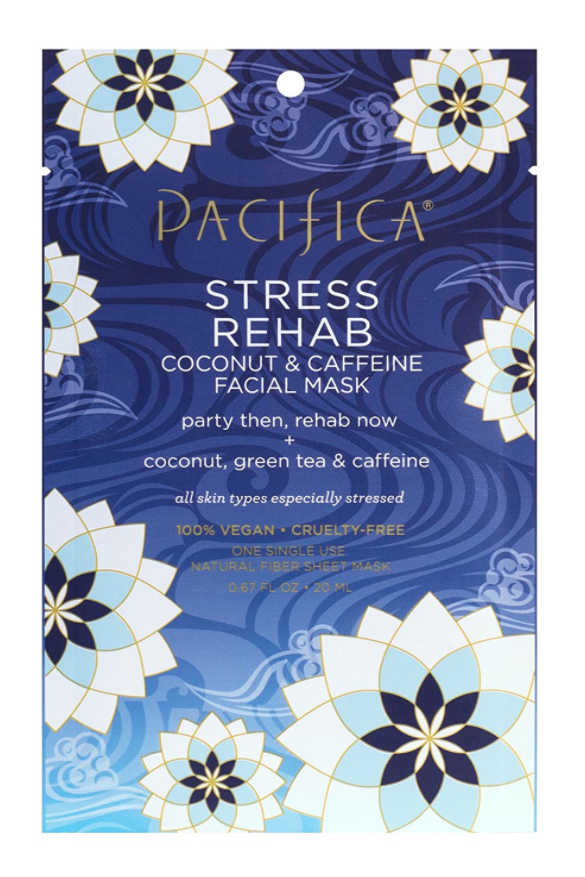 Pacifica Stress Rehab Coconut & Caffeine Facial Mask : Pacifica

Too much wine at dinner? This sheet mask will be your saving grace. Coconut calms any alcohol-induced inflammation, and caffeine reinvigorates the skin so you don't look like the walking dead at morning-after brunch.


2. For Angry Skin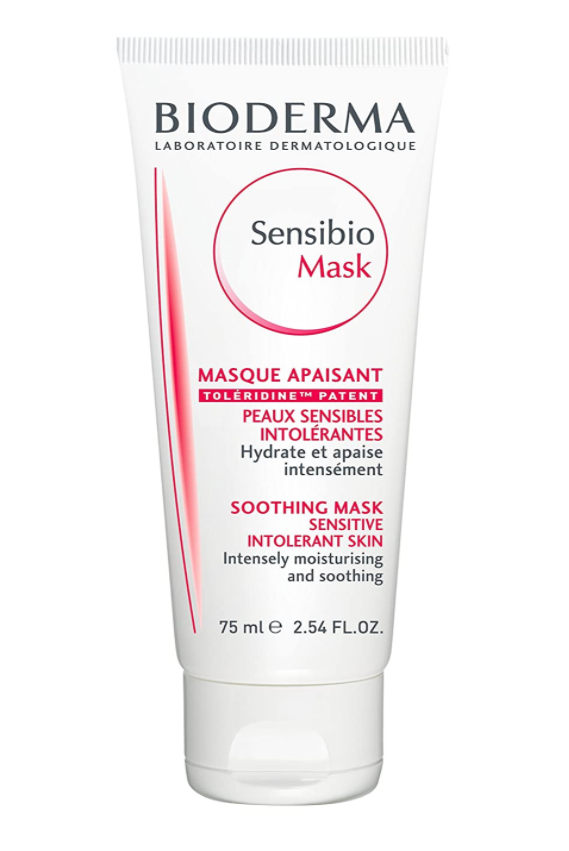 Sensibio Skin Soothing and Moisturizing Mask : Bioderma

We'll admit that French drugstores are chicer than ours stateside, and this is one of their bestsellers. If you've gone overboard on exfoliating or just feel a little dry, let this soothing formula calm your complexion.


3. For Oily Skin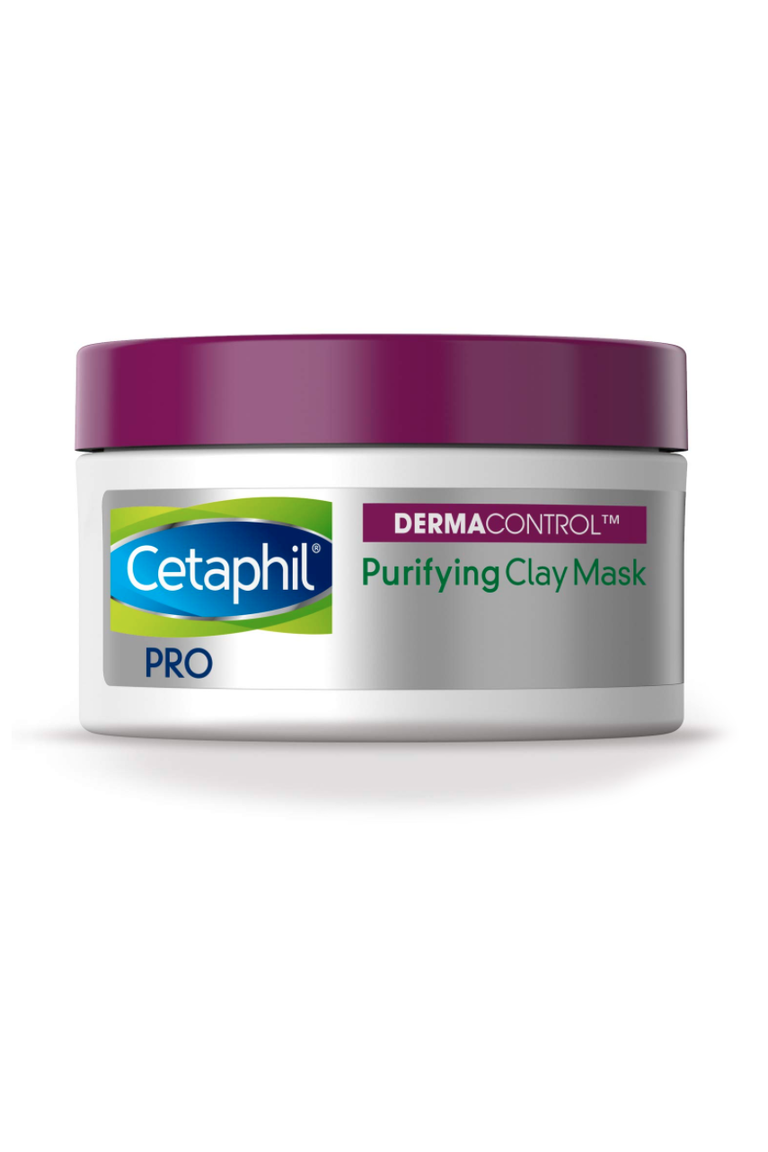 Pro Dermacontrol Purifying Clay Mask : Cetaphil

Cetaphil is the gold standard in gentle skincare, so a dip into the face mask pond was inevitable. This one is packed with absorbent bentonite clay that will clear out clogged pores without stripping the skin of hydration.


4. For Dry Skin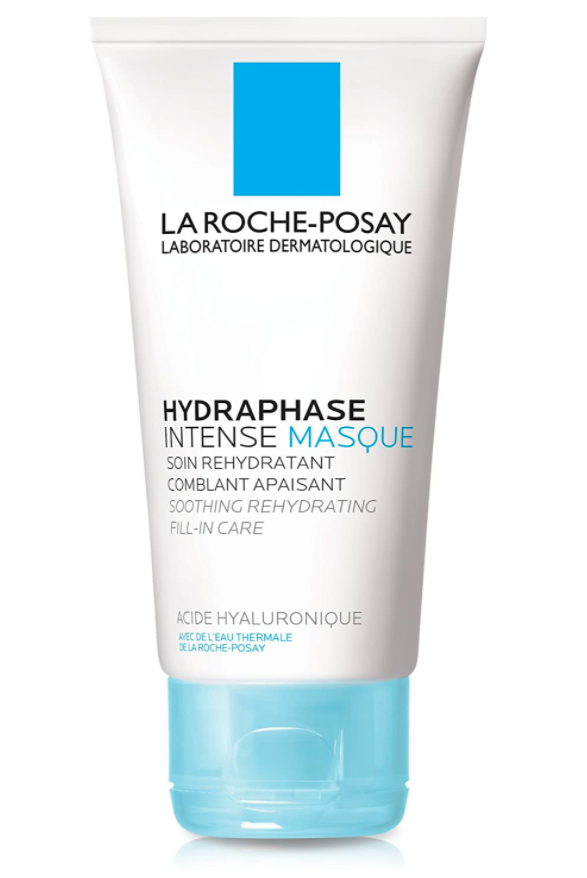 La Roche-Posay Hydraphase Intense Hyaluronic Acid Face Mask : La Roche-Posay

As cold weather approaches, so does the prospect of that tight, stingy feeling that comes with a dehydrated complexion. Slather on a thick layer of this and your skin won't succumb to the season's harshness.


5. For Blackheads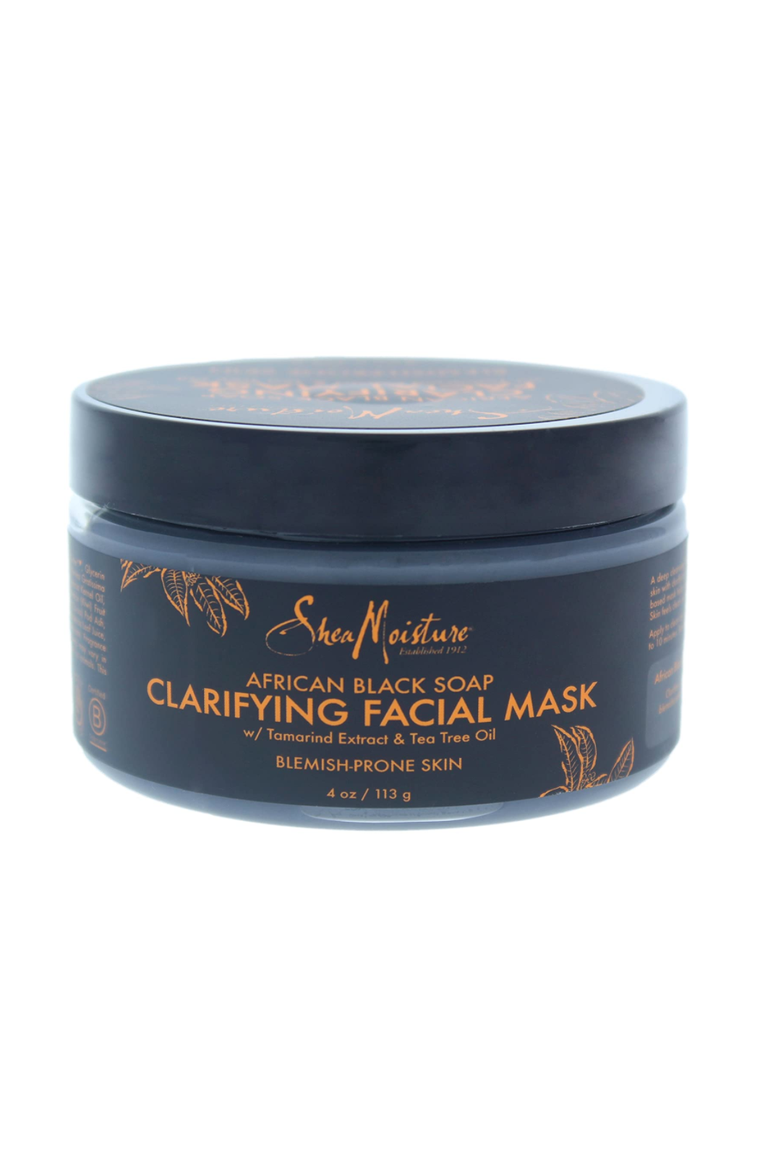 SheaMoisture African Black Soap Problem Skin Facial Mask, 4 Ounce : SheaMoisture

If your nose is speckled with unwanted black dots, click 'add to cart.' African black soap, a clarifying wonder ingredient, will excavate even the most clogged pores.


6. For Dehydrated Skin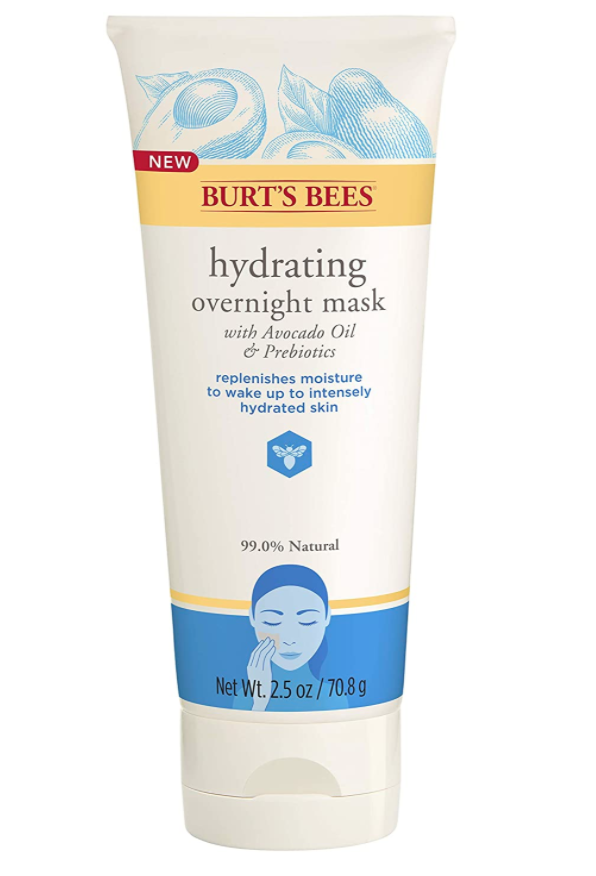 Hydrating Overnight Mask : Burt's Bees

This overnight mask is like a refreshing glass of water for your skin. This ultra-hydrating, cream-based product is formulated with avocado oil and nourishing fatty acids. It does all of the heavy-duty work while you get your beauty sleep on. In the a.m., you'll awake to soft and supple skin.


7. For Sensitive Skin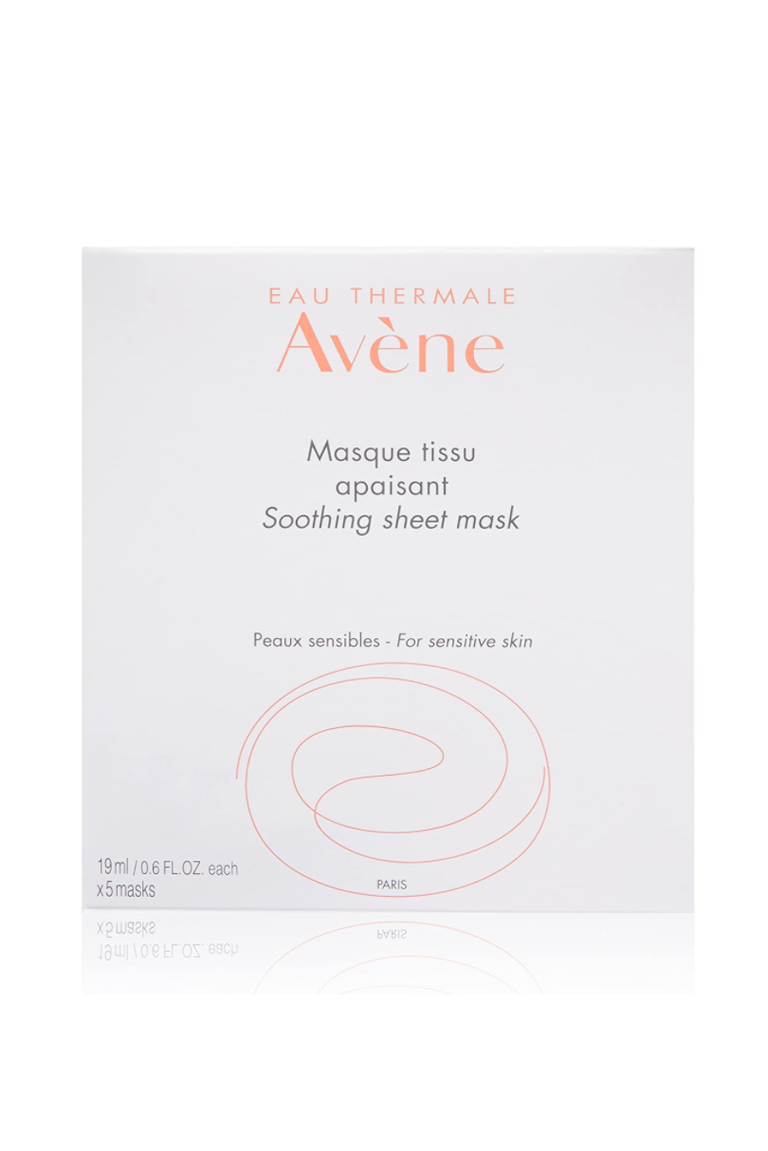 Eau Thermale Avene Soothing Sheet Mask, Full Face Moisturizing Cooling Facial Mask, Biodegradable, 5 Count : Eau Thermale Avène

This sheet mask is soaked with thermal spring water to rebalance skin and quell redness-causing inflammation. Stick it in the fridge for an at-home spa vibe.


8. For Acne-Prone Skin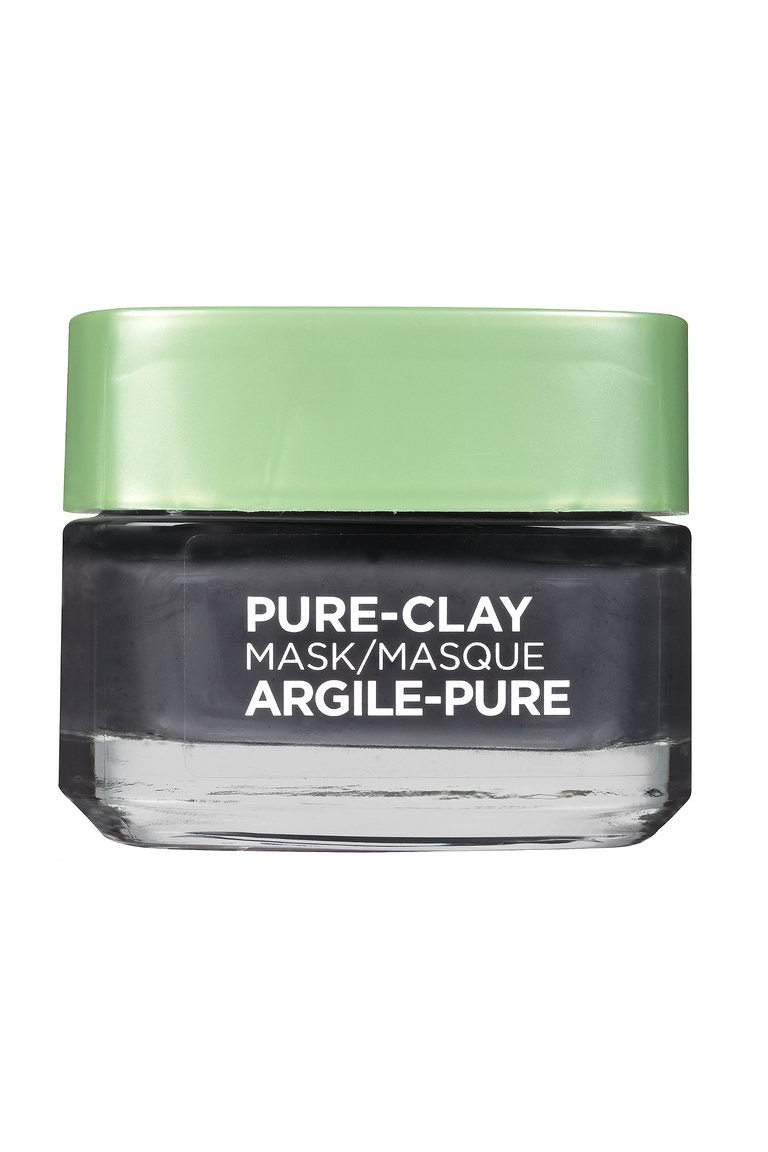 Detox & Brighten Clay MaskL : 'Oréal

Struggling with clogged pores? Say no more: This detoxifying gem will evacuate the dirt and debris buildup in your pores using non-drying clay and charcoal in under 10 minutes. The results are a smooth, glowing complexion.


9. For Mature Skin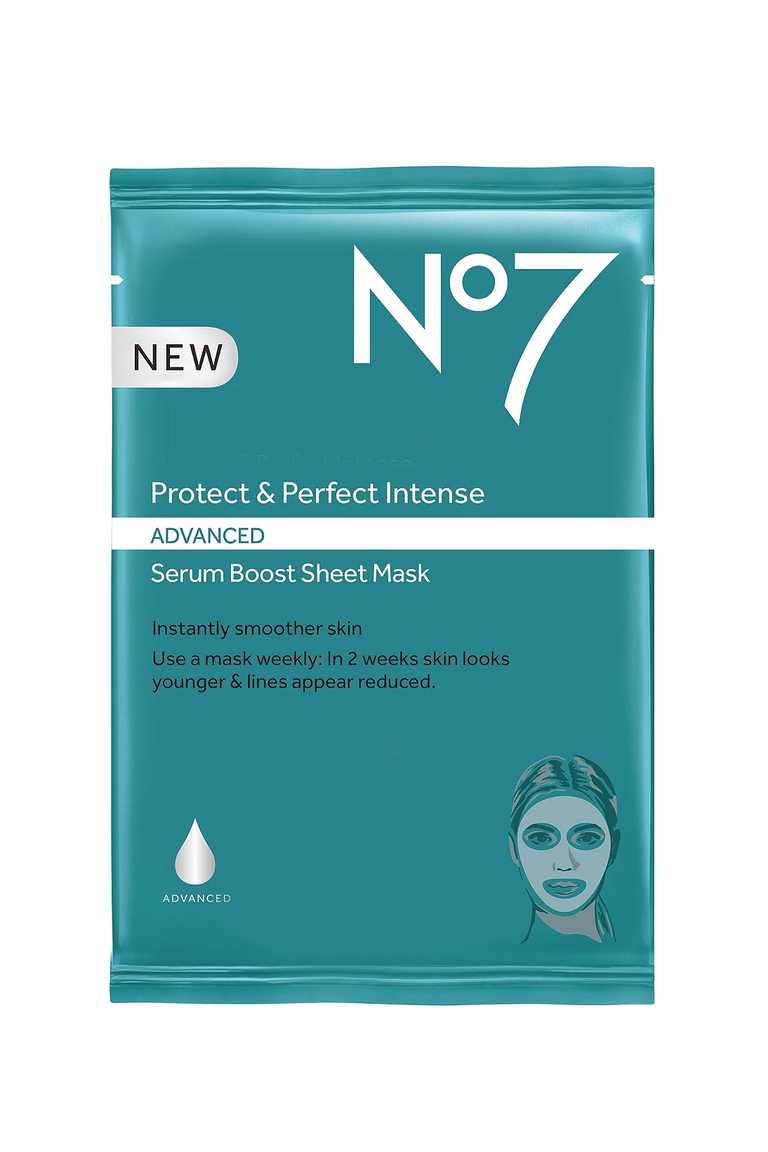 Protect & Perfect Intense Advanced Serum Boost Sheet Mask : No7

Sometimes skin calls for a major reset, and that's when you should pull out this sheet mask. This anti-aging sheet mask is packed with hyaluronic acid and anti-wrinkle peptide technology to smooth the appearance of fine lines and wrinkles, while hydrating dry skin.


10. For Dry Skin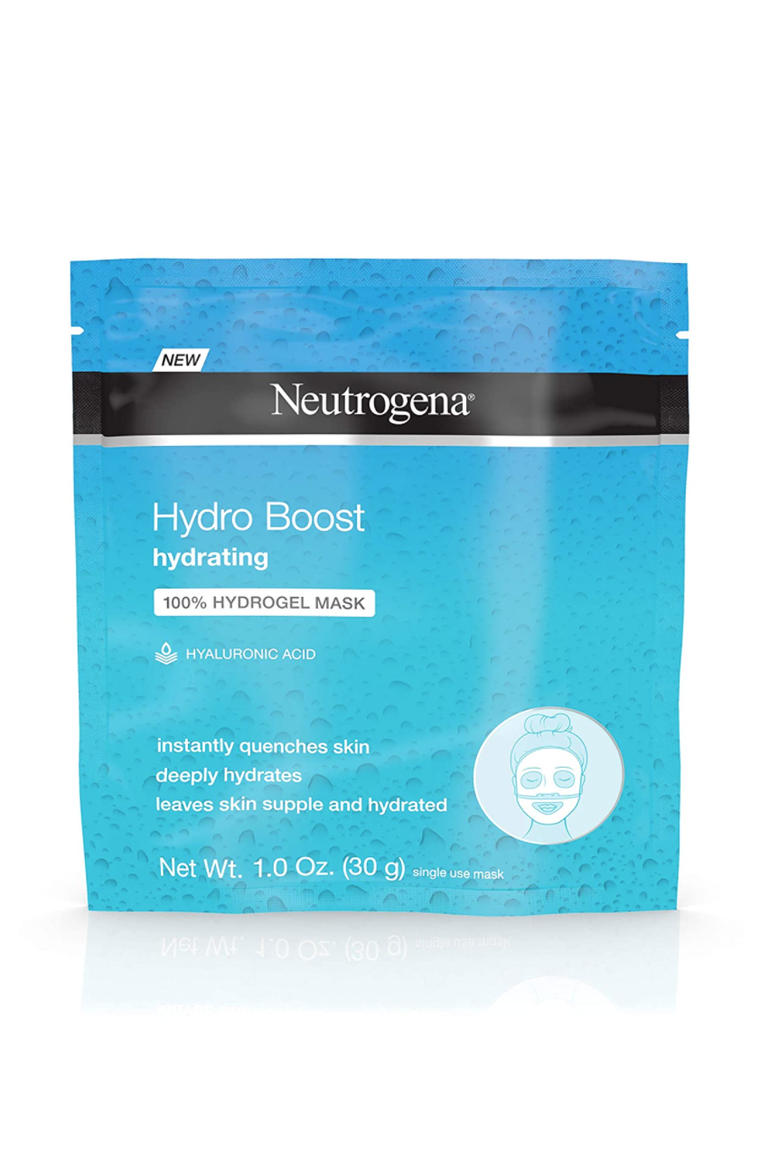 Hydro Boost Hydrating Hydrogel Mask : Neutrogena

"This mask is super effective for moisturizing dry skin types and it's cheap," says Mudgil. He particularly loves this formula because it has a hefty dose of hyaluronic acid, making it a super potent moisturizer for long-lasting hydration.


11. For Sensitive Skin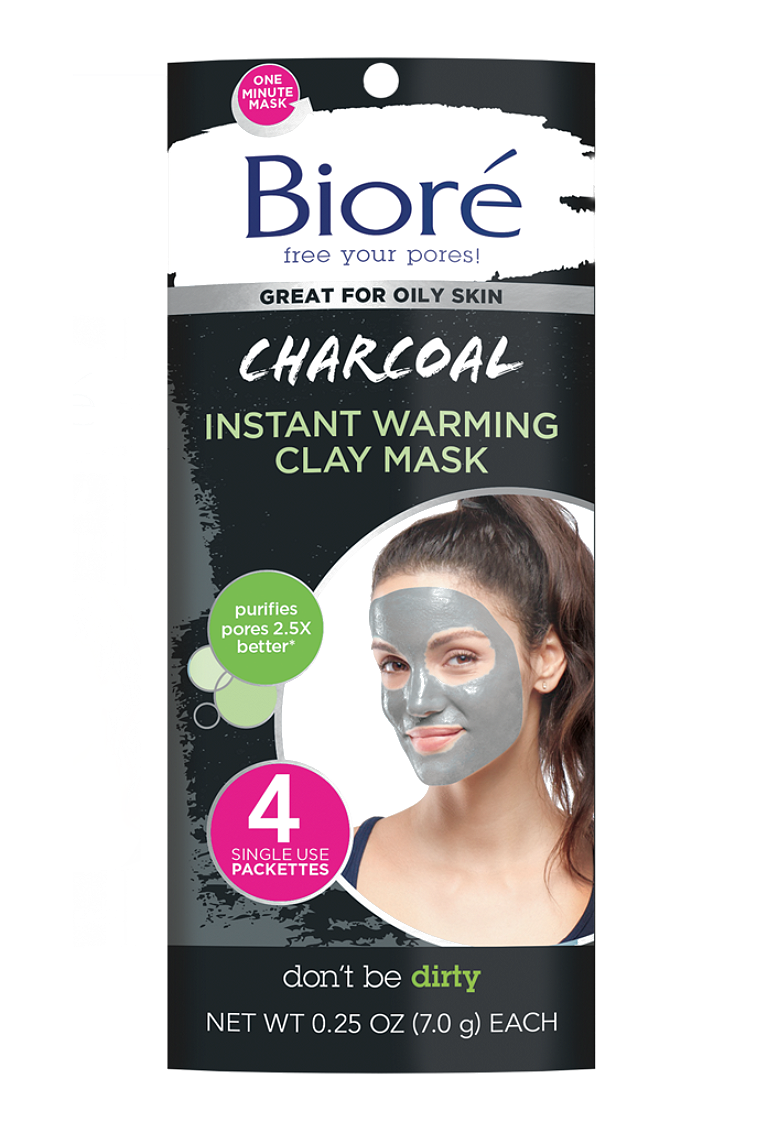 Charcoal Instant Warming Clay Mask : Biore

Mudgil recommends this mask to all of his patients who are dealing with unwanted blackheads. "Not only does the heat feel great, but it helps to open one's pores, allowing all the debris to be removed," he explains. Might I add how sensational a warming mask feels on the skin in the winter—it's like treating yourself to an at-home spa sesh.


12. For Dull Skin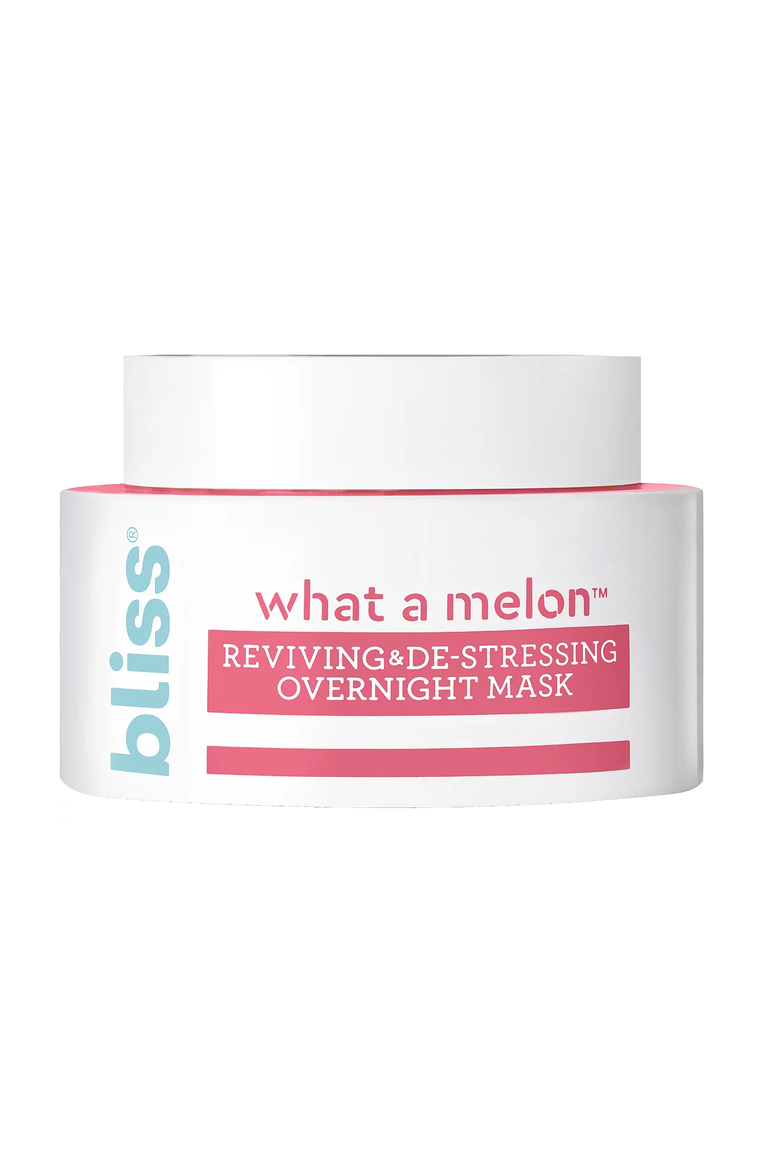 What A Melon Overnight Mask : Bliss

I've previously shared my testimonial about this glow-inducing overnight mask, and my sentiments are still the same, if not stronger. This cruelty-free formula is free of parabens and all of the yucky stuff, and it smells like fresh watermelon. The gel-like texture will sink right into your skin, allowing it to deeply hydrate the skin while leaving you with a lingering glow. Real talk: My skin radiates for a whole 24 hours post this overnight mask.


13. For Extra Oily Skin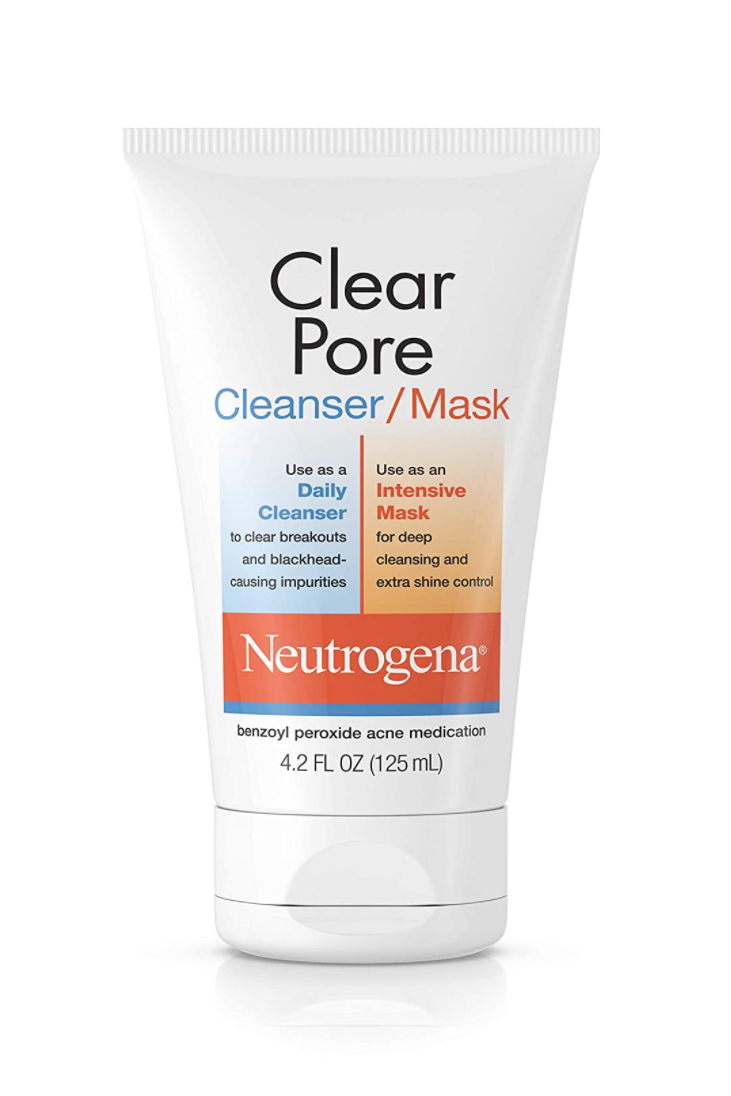 Clear Pore Cleanser/Mask : Neutrogena

This two-in-one cleanser and mask, if you choose to leave it on, acts as a deep-cleaner for clogged pores caused by oil build-up. "This mask contains benzoyl peroxide, which makes it great for acne-prone skin, especially for those on the more oily end of the spectrum," Mudgil explains.


14. For Acne-Prone Skin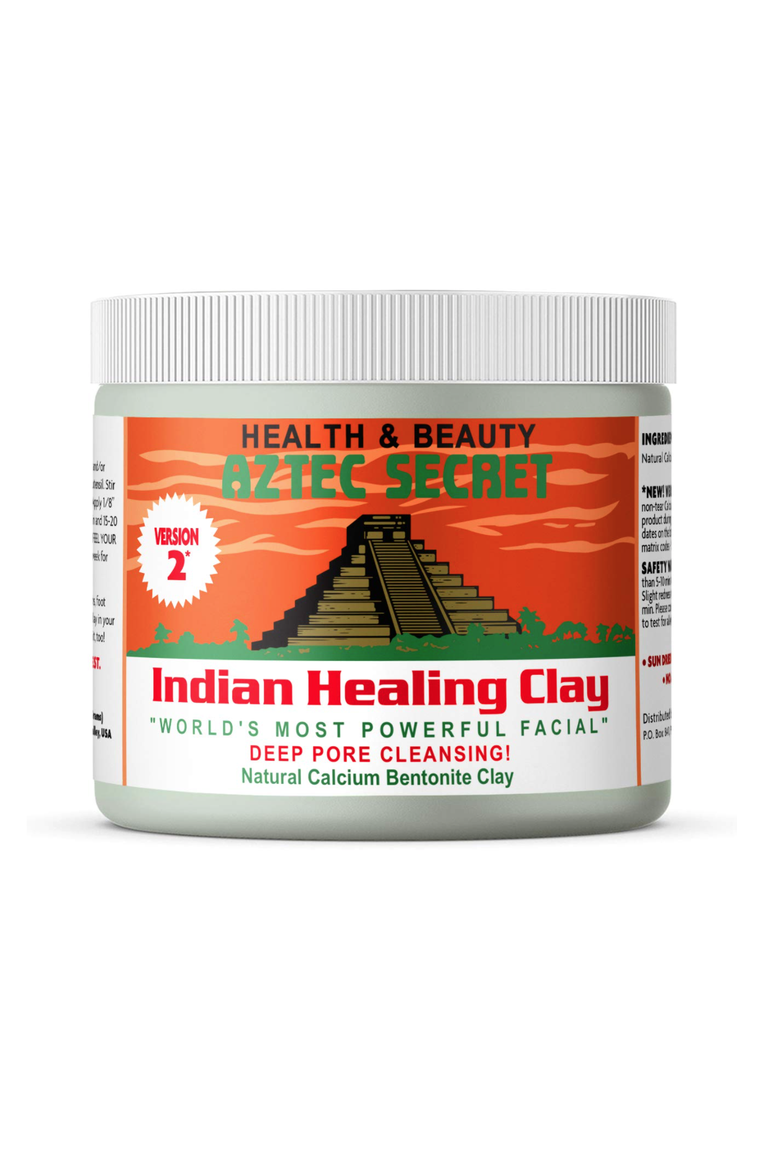 Indian Healing Clay : Aztec Secret

Thanks to this acne and blemish miracle worker, I hosted my first mask party in college. My girlfriends and I each took turns applying this bentonite clay-filled mask on one another, giggling at how crazy it looks once it starts cracking on your face and aging you 20 years—but it works. If you have a deep blackhead that's begging to come out, employ this gem. It's one of the most-loved, best-selling masks on Amazon because it works wonders on acne and fading blemishes fast.


15. For Dark Spots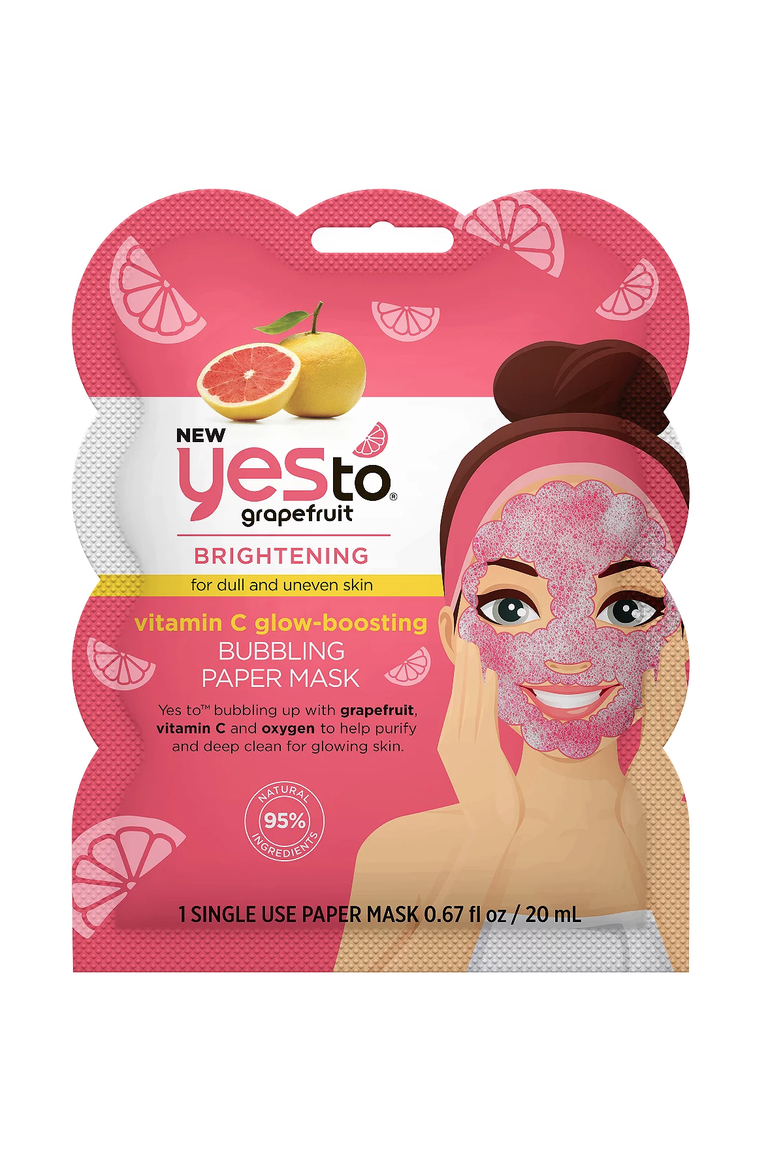 Grapefruit Bubbling Paper Mask : Yes to

Vitamin C is the star ingredient when it comes to brightening dull, stressed-out skin. I pop this insanely cheap mask on whenever I'm fatigued and tired (which is, like, always), and enjoy how the aloe, antioxidants, grapefruit, and vitamin C work together to give my skin a glow makeover. It also smells and feels like a refreshing tropical oasis.


16. For Dehydrated Skin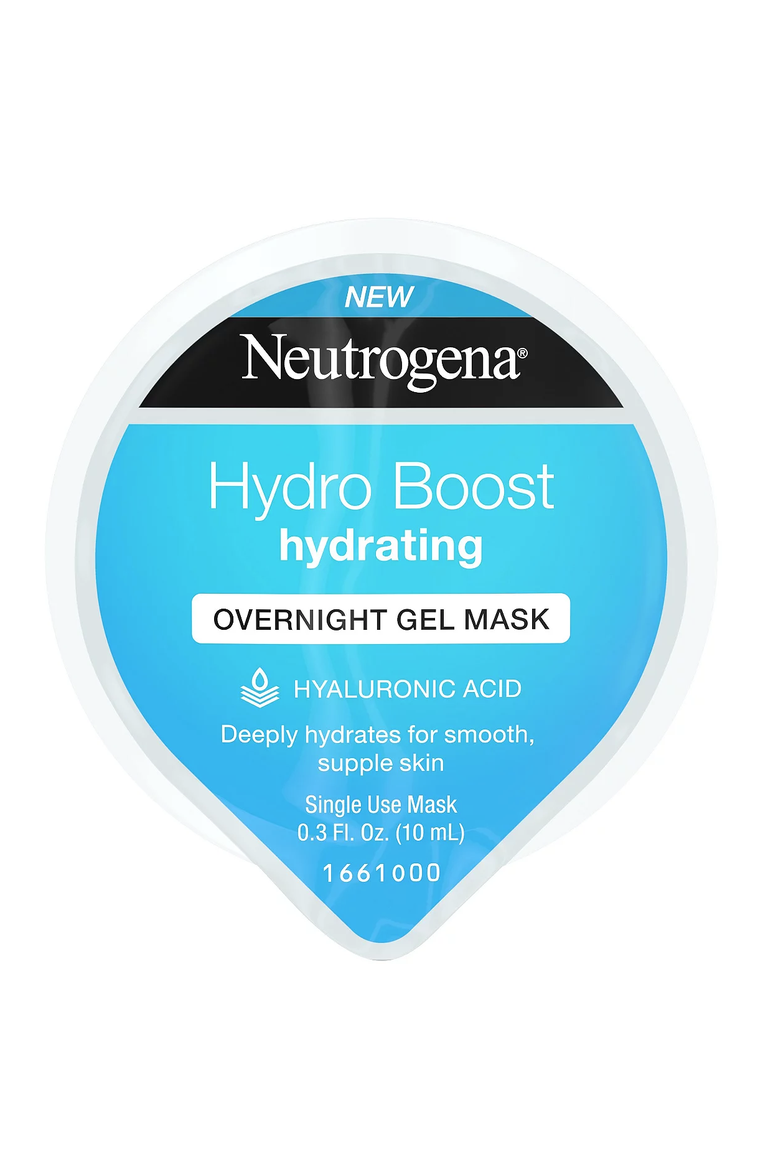 Hydro Boost Hydrating Overnight Mask Pod : Neutrogena

This mask is very similar to the sheet mask, which Nazarian also loves, but you can wear it overnight and wake up to glowing skin. "Aside from it being an incredibly affordable product, this particular mask is one that nearly every skin type can use," she explains. "The primary ingredient is hyaluronic acid, which hydrates and draws water into the skin. It's wonderful for dry and sensitive skin types, and can be used daily." She also points out how the mask doesn't need to be fully washed off. Simply rub it into the skin to amp up moisture levels. "It even temporarily improves the appearance of fine lines and wrinkles," she adds.