Whether it's supermodels Cindy Crawford and Kaia Gerber or actresses Lisa Bonet and Zoë Kravitz, we love to see stories about daughters following in their mom's footsteps. But, what happens when both actually partner up to run their own fashion business?

Here, L'OFFICIEL presents four mother-daughter duos who have fused their talents and passions to pursue a shared dream and, today, are at the forefront of successful fashion labels. From Italian dynasties to small ateliers in the North of France, these are the chicmother-daughter run brands to know.


Maison Cléo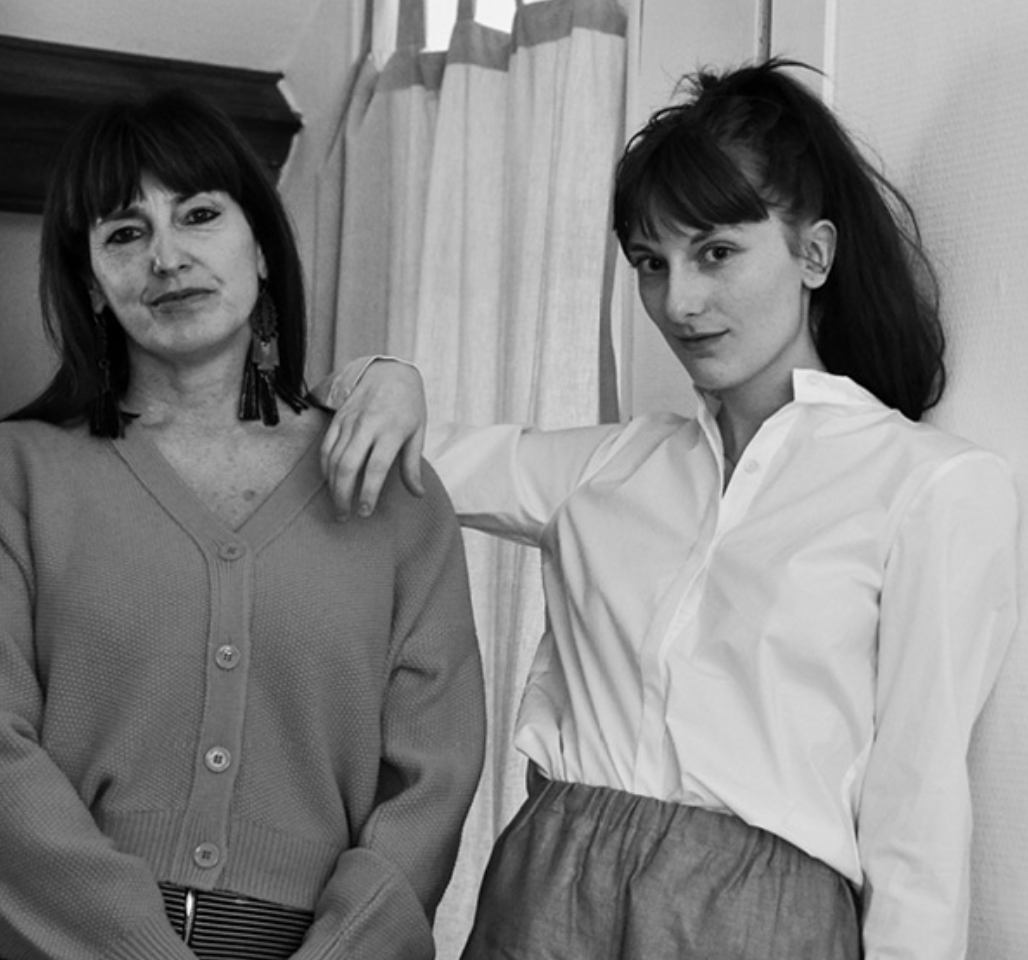 Marie Dewet and her mother, Cléo.

Born in the North of France, the brand offers limited, handmade-to-order pieces crafted by Marie Dewet and her mother Cléopâtre, known as Cléo to close friends. In efforts of embodying their family's essence, the mother-daughter team name each one of their designs after the women of their family. Also, with every order, the brand includes a complimentary scrunchie, an ode to Cléo's favorite accessory during her young years.

With an ethical focus, all of Maison Cléo's pieces are made out of vintage materials and leftover fabrics from French Couture houses and factories. They are widely committed to promoting transparency within the industry by offering a detailed receipt that breaks down the total cost of production (printed in recycled paper, obviously). Over the past years, the brand has gained popularity for its touching story, chic styles, and sustainable approach.


Bernadette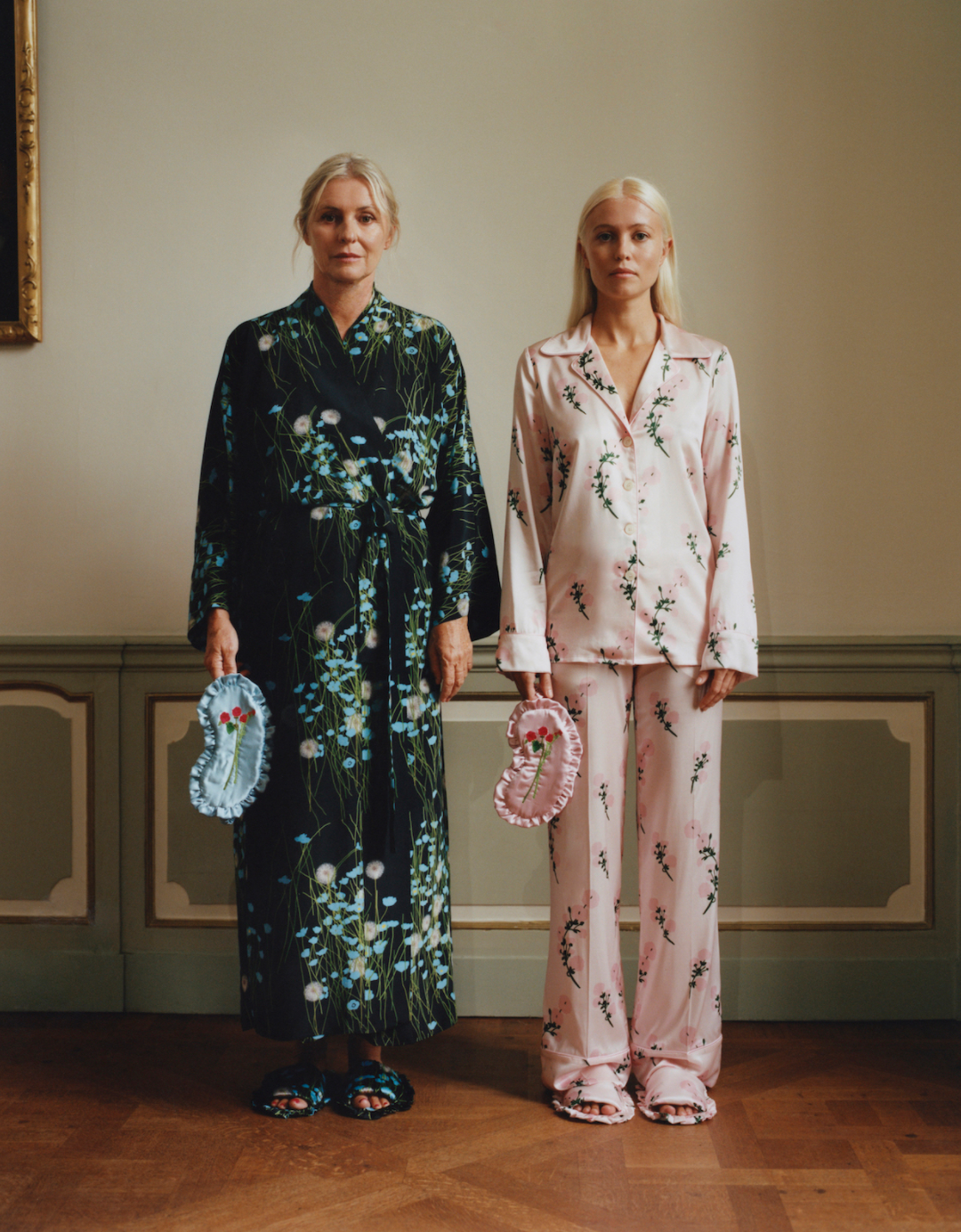 Bernadette and her daughter Charlotte de Geyter.

Created by Bernadette and Charlotte de Geyter, the Antwerp-based the mother-daughter duo behind the label often fronts campaigns for the brand, too.

The brand was born after Charlotte, who had previously graduated from the Royal Academy of Fine Arts in Antwerp and had interned in Simone Rocha's design studio, decided that she was ready to collaborate with her mother, a former buyer at Ralph Lauren. Together they joined forces to create Bernadette, a timeless family brand.

Through elegant pieces, Bernadette embodies classic silhouettes and refreshing patterns printed in silk pajamas and beautiful gowns distinctive of their hand-drawn botanical motifs.


Missoni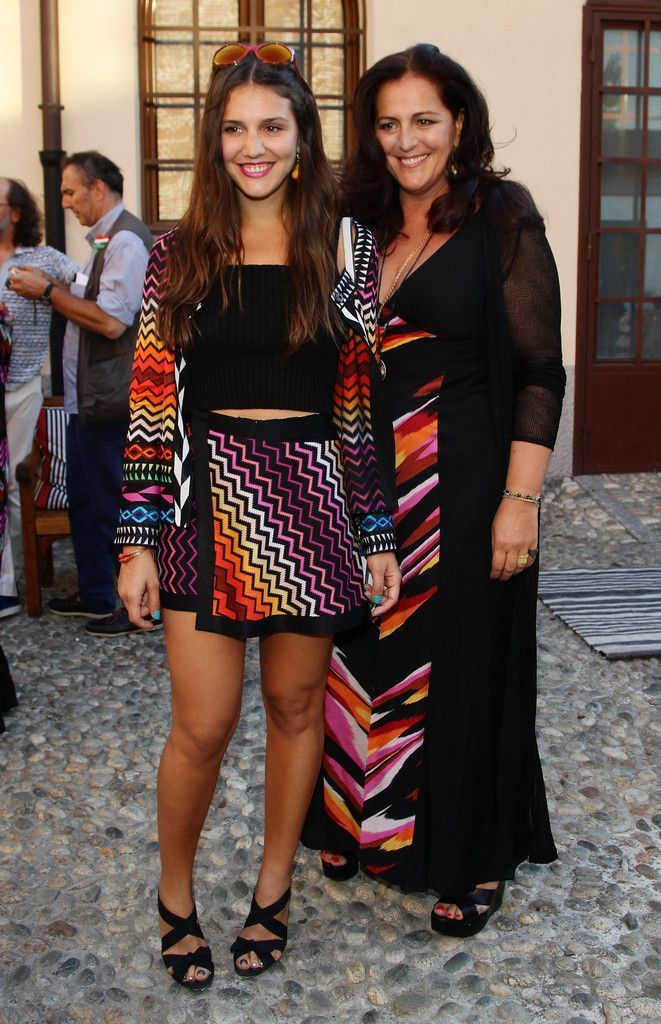 Angela and Margherita Missoni.

Ever since Rosita and Sir Ottavio Missoni founded the brand back in 1953, Missoni has been a prestigious, family-owned fashion house distinctive for its premium, crochet-knit designs. Today, the Italian luxury label continues to thrive thanks to the efforts and talent of three generations: Rosita, Angela, and Margherita.

When Rosita handed the brand's creative direction to her daughter Angela in 1996, she followed in her mother's footsteps to continue a legacy of classical pieces imprinted with their family's signature zig-zag pattern. Staying true to tradition, Angela worked alongside her then 26-year old daughter, Margherita Missoni, to design a full line of accessories.

Currently, Margherita is the creative director of M Missoni, a branch of the knitwear empire that targets younger customers with fresh and fun designs.


Luisa Beccaria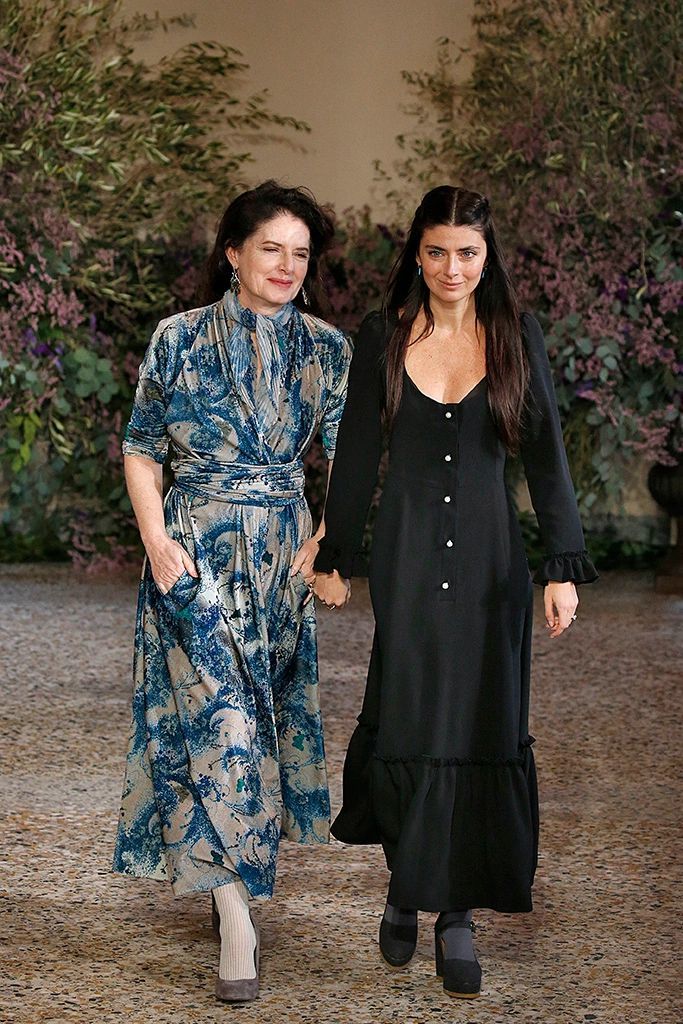 Luisa Beccaria and her daughter Lucilla Bonaccorsi.

Lucilla Bonaccorsi grew up surrounded by sunny Italian days and ethereal gowns crafted by her own mother, Luisa Beccaria. At the young age of 21, she joined her at the forefront of the brand Luisa Beccaria to create feminine and romantic pieces.

Today, the brand traces back to its Sicilian roots by offering clothes that combine evocative elements with soft details reminiscent of the countryside. With ready-to-wear, bridal, and home collections, the label offers pieces for a fully elegant lifestyle. With sustainability in mind, the brand adapts to modern luxury meanwhile remaining truly timeless.