Veteran designer Somchai "Kai" Kaewtong is a pioneer in Thailand 's fashion industry with more than 40 years of experiences which makes his a household name. He delighted his fans with his line of ready-to-wear in earth tone colours with floral designs for practical day time, followed by stylish evening dresses in soft, flowing satin in lively-coloured floral prints. "Kai" capped of its collection set with a signature design marked by intricate pleats and needlework.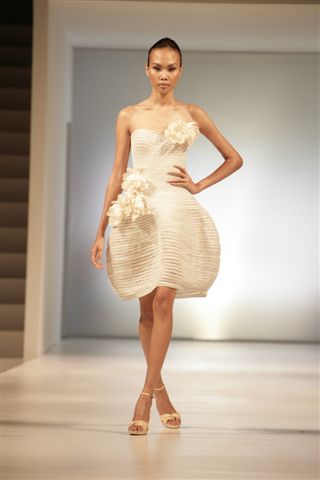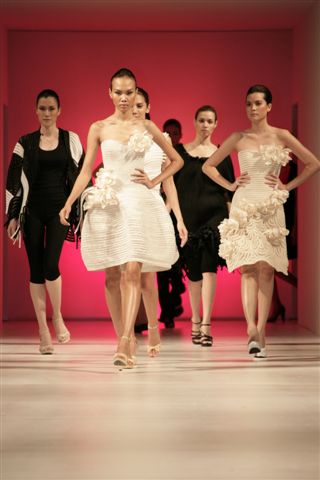 KAI
It was "A Journey to Kenya " from Senada* by designer Chanita Preechawitayakul. Inspired by her trip to Kenya , Chanida's collection featured wildlife prints in smart designs including tailored suits for women in action. Her choice of colours derive from nature, such as the grey elephant skin, the silver moonlight, the beige deer skin, while the colours of the Safari woods and savannas are those of Kenya's dark night winter.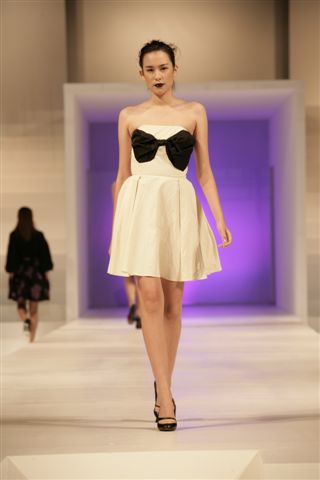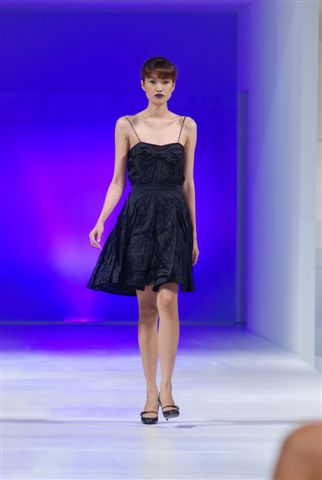 SENADA
Pimdao Sukhahuta from Sretsis chose her "Parellel Universe" collection for BIFF&BIL 2008. Representing the parallel and interaction of reality and the imaginary, Sretsis's prints were inspired by nature such as scenery, wildlife and the mystery of universe. One of the highlights was the prints of "Panorama" by famous illustrator Thirawat Thiankaprasit on different kinds of fabrics. If connected, the prints in each outfit make a big panorama.
Disaya by Disaya Prakobsantisukh, meanwhile, marked her collection with glitz and glam that accentuates femininity and sensuality. Representing growth in women's life, Disaya's designs range from evoking child-like innocence, to youth and maturity while focusing on feminine charm and mystique. Her floral needlework, the use of layered chiffon, and hand-made rose decoration all added to Disaya's passion in feminine allure.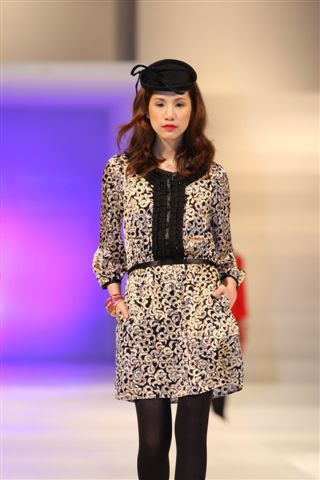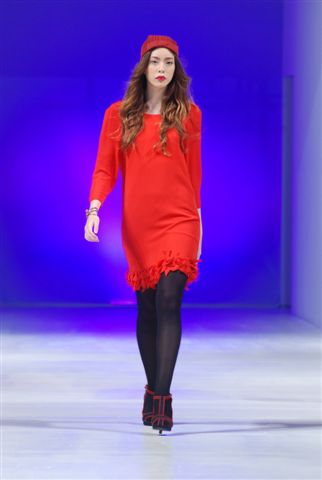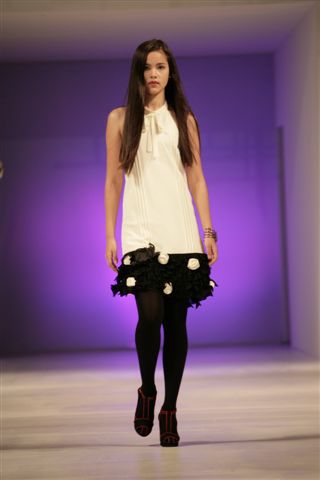 DISAYA
For Manchu's, black is Munchumart Numbenjapol's latest collection which is inspired by the dream- like mystery of night time. Her designs were also marked by long, silhouette dresses.

Mollika Ruangkritya from Kloset differentiated her collection with rock & roll liveliness, inspired by the famous Broadway musical "Grease." Although focusing on women's designs, Mollika's collection cleverly combined the masculine and the feminine through the use of tattoo with floral prints together.
Capping off the Autumn-Winter collection at BIFF & BIL fashion extravanza was the stylish designs by Vichukorn Chokedeetaweeanan from Greyhound. "Soften the Edge" was the theme of his works which brought out the soft lines in modern architectural designs. This was the continuation of his previous 2007 Spring-Summer collection which was also inspired by modern architecture.

See you again at BIFF & BIL 2009, the biggest fashion and leather trade fair in ASEAN in August 2009, at Impact Muang Thong Tahani, Thailand.