Attendees tend to go to the shows dressed to impress in their finest designer goods. The VIP guests always jumpstart some new trend or breakout piece, like that 2019 season when everyone wore the Bottega heels. Yet, behind the scenes, fashion publicists-as in, the clipboard and earpiece-clad professionals who organize and run the shows-are just as chic (though they often eschew the spotlight). One of the reasons they're hard to spot come showtime is because of the industry standard, all-black uniform they wear while ushering in important guests-but these eight publicists rise above the standard and consistently embody their personal style on the job.

Their fashion aesthetics range from the artistic (Comme des Garçons' head of communications and marketing, Daphne Seybold, for instance, sports the label's voluminous wears like no other), to trendy and bold (PR maven Sandrine Charles, who represents brands such as Daily Paper and Recreational Habits, has a closet full of Bottega Veneta and Amina Muaddi). Better than a curated catwalk look, their outfits are totally authentic and self-styled.

Take it from us: if you're looking for outfit inspiration this season, look past the runways and street style stars in the front row.

Below, 8 stylish publicists and what they'll be wearing this fashion week.


Gia Kuan

Founder & Principal, Gia Kuan Consulting
Signature style: Channeling the mood of my teen self forever, with a dash of boss. Plus, I always love a two-piece, power-woman ensemble.
Favorite brands: Weslah, Puppets and Puppets, Telfar, Yueqi Qi, PRISCAVera, Area, Jean Paul Gaultier, Chanel, Saint Sintra, Stussy.
Fashion week vibe: Comfort is key and two-piece suits are always my go-to, but I usually up it with the bling and nails and hair and accessories.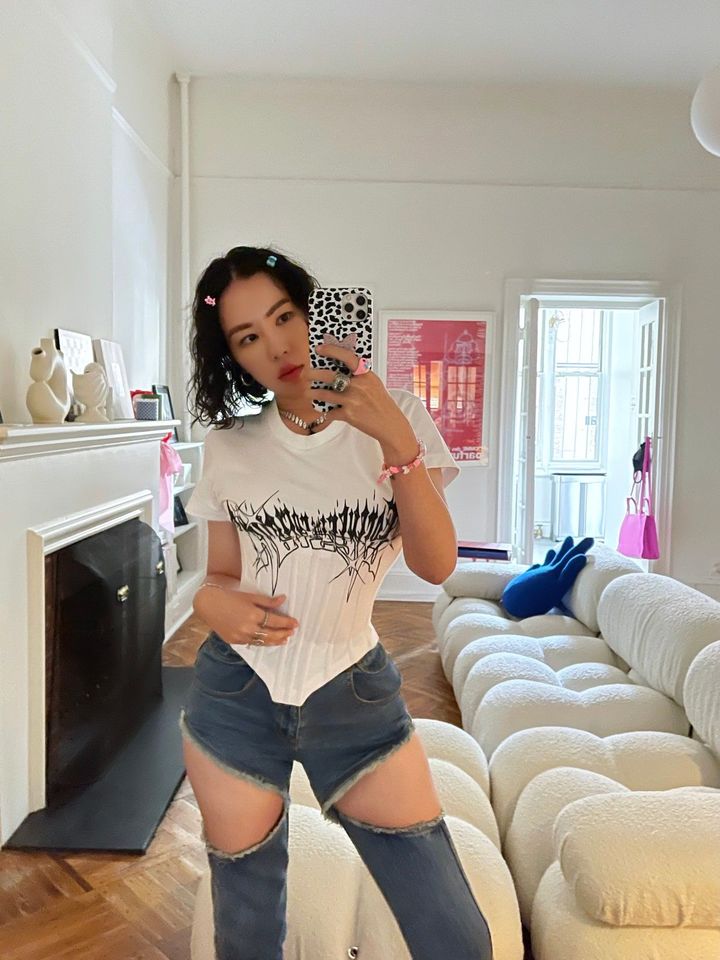 Bradley Jacobs

Global Integrated PR Manager at Calvin Klein
Signature style: I would describe my style as rugged, with a clean finish. I like mixing thick workwear jeans with a top that's more delicate, like an opened button-up shirt with a white tank. This is my uniform. It takes a lot of time to reinvent the wheel and, sadly, I just don't have the bandwidth (or maybe creativity), so I stick with what I know. I'm an outfit repeater and I totally own that.
Favorite brands: I wear a lot of Carhartt and Dickies, but when I don't want to dress like a plumber, I like brands who are redefining classic wardrobe staples. There's an L.A. brand Phlemuns, and Toronto brand Spender Badu, who I love. For the more classic essentials, Calvin Klein is always the way to go for jeans and underwear-can't go wrong with it.
Fashion week vibe: This weather is unpredictable-will it rain, will it be hot, will it be cool (2021 is tricky). But typically it's a hectic work week for me, so an all-black look is the way to go. This season, I'll have a bit of time to enjoy it all, so maybe I'll experiment with color since I don't have to wear black. Whatever it is, it will be comfortable and easy for me to wear day and night.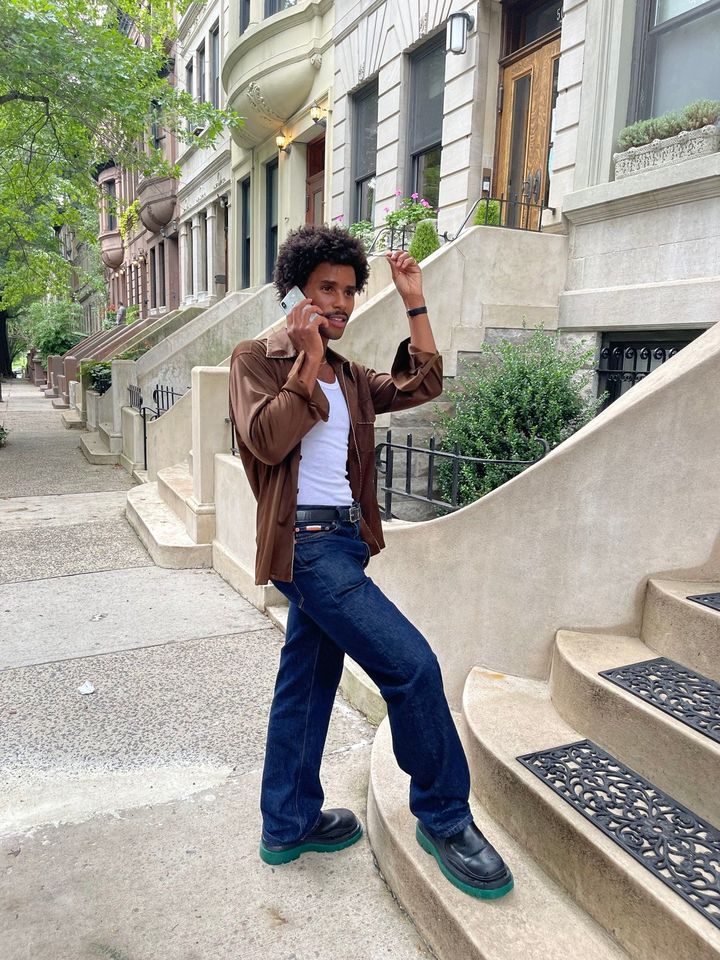 Sandrine Charles

Founder, Sandrine Charles Consulting
Signature style: My style is a mix of streetwear, tight dresses, and, currently, tons of white! I've been incorporating heels more post-pandemic, when previously I lived in sneakers exclusively. It has been a refresh of my wardrobe in a really positive way."
Favorite brands: Nanushka, Daily Paper, Bottega Veneta, Celine sunglasses, Amina Muaddi, Tibi, Skims.
Fashion week vibe: "This fashion week, I am wearing black as usual, but dressing up in different ways from past seasons with accessories and footwear!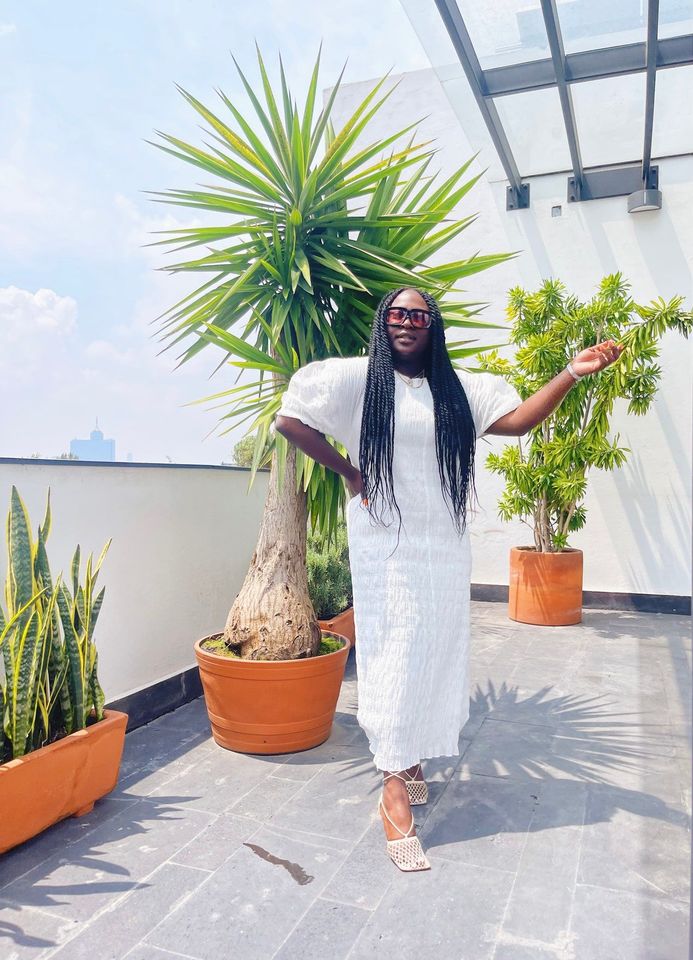 Terry Long

Brand Communications Director of R13
Signature style: I'm all about investing in timeless pieces that I can have forever, like my black Balenciaga trousers that I wear at least once a week.
Favorite brands: Celine, Margiela, Prada, Loewe, and R13, of course.
Fashion week vibe: For fashion week, I just always want to be comfy. So I will be living in my Salomon track sneakers.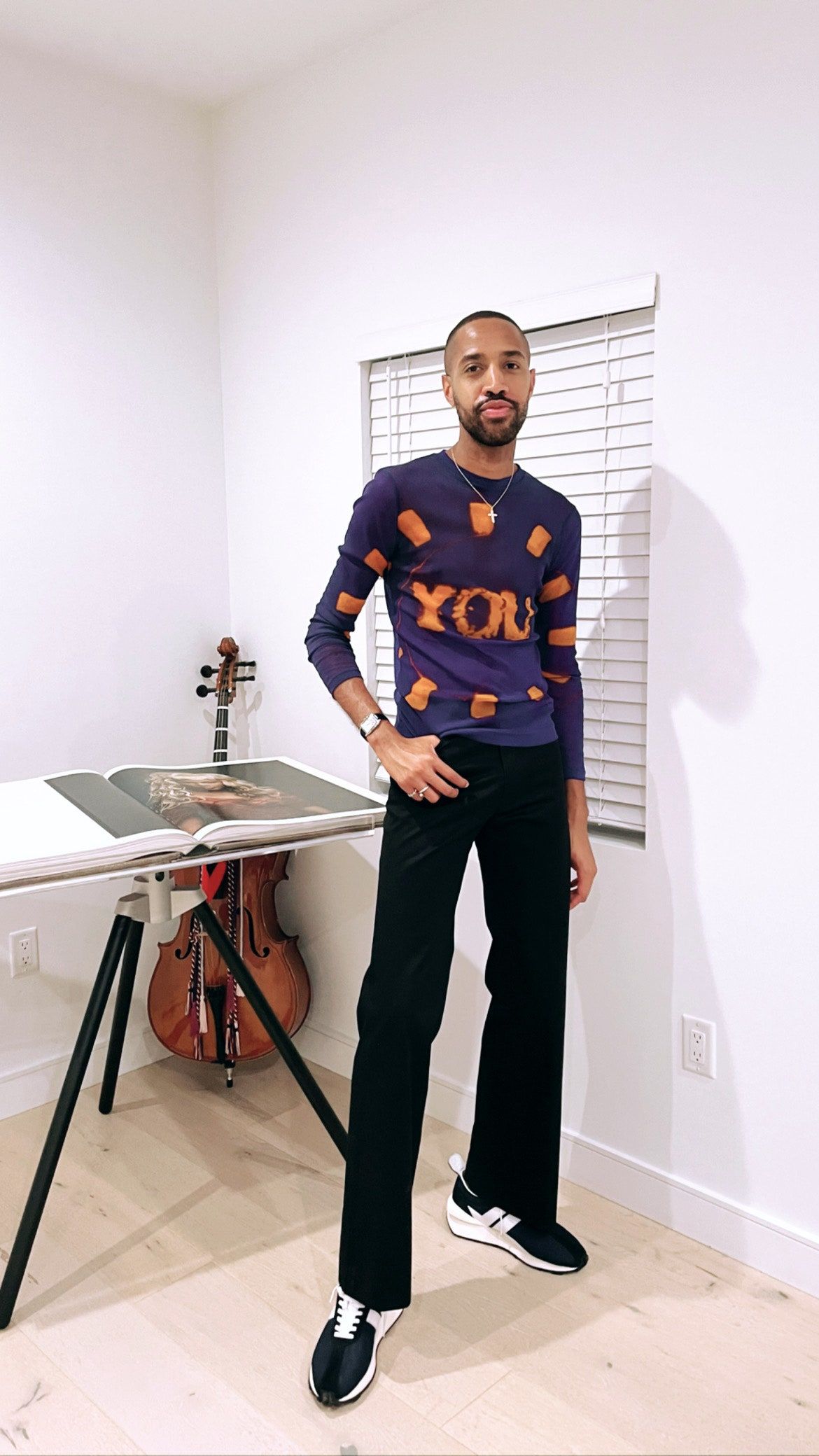 Juliana Shyu

PR Director, Moschino
Signature style: Comfort, functionality, and a little personal quirk! I'm from Colorado, so I'm a hiking boots, jeans, tee shirt, and plaid button-up kind of girl at heart. I think that "outdoorsy-ness" is woven into the way I dress for functionality.
Favorite brands: Moschino (duh), Jeremy Scott (this is not an ad), Chrome Hearts, Carhartt, and pieces you find in your parents' closets with no label at all.
Fashion week vibe: I'll be wearing my Moschino satin corset. It's so comfortable and can be dressed up in the a.m. with some silk trousers and a blazer for meetings, and dressed down in the p.m. with some ripped jeans and a cute heel or sneakers. Plus, this is my style hack to being able to keep hotpot/taco/pasta/steak-ing all week long.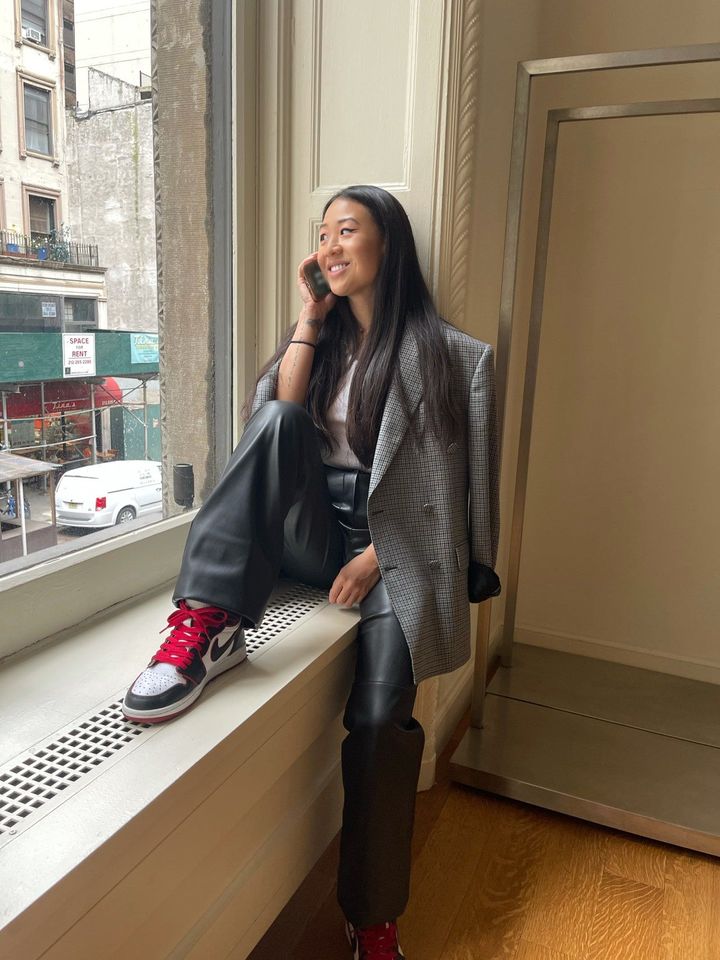 Nate Hinton

CEO, The Hinton Group
Signature style: My style depends on how I feel. Sometimes I dress like a 1990s/2000s R&B singer, sometimes it's classic, but almost always a mix of high and low.
Favorite brands: Right now, I'm on Bianca Saunders, Loewe, Casablanca, Dries Van Noten, Acne, and of course Pyer Moss.
Fashion week vibe: I've been working out a little, so I'm going to be in fitted black cashmere knits and black oversized pants the whole week.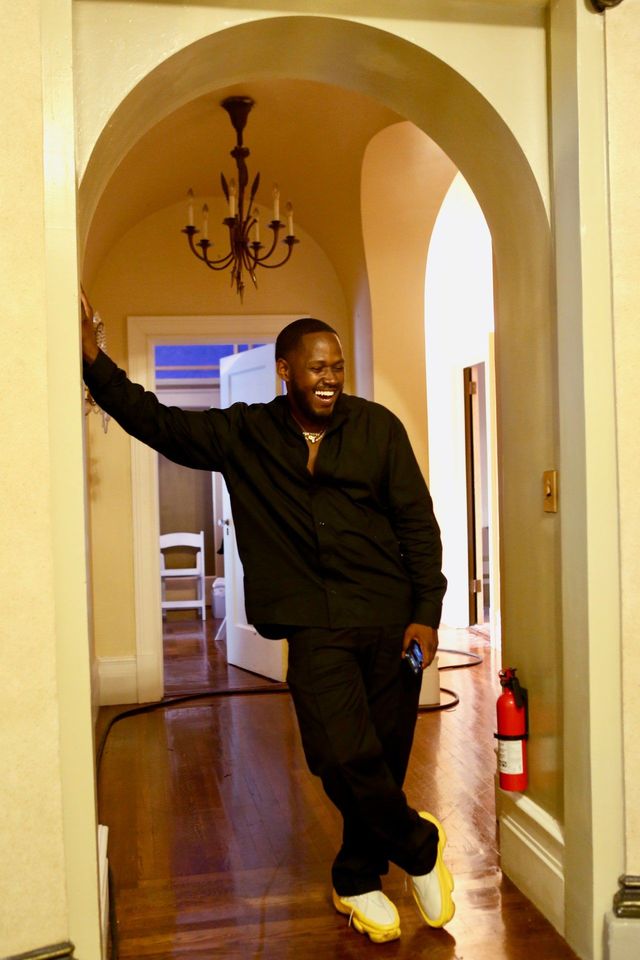 Daphne Seybold

Head of Communications and Marketing, Comme des Garçons and Dover Street Market USA
Signature style: Katherine Hepburn à la Comme des Garcons. Oversized, layered, and easy with vintage jewels from my mama and always a flat: slippers, brogues, or creepers.
Favorite brands: Comme des Garçons, The Row, Simone Rocha, and ERL for its spirit. I also sit on the board of Sky High Farm, the Dan Colen-founded 501C3 fighting food insecurity in the Hudson Valley: it's launching a workwear brand produced by CDG next year, so for spring, I'll be lounging in their easy hoodies, cotton PJs, and and button downs featuring the embroidered artwork of the incredible artist Marc Armitano Domingo.
Fashion week vibe: I'm unfussed about trends, but am so for seasonal dressing-NYFW always says fall to me. It's my favorite season by miles for all the textiles and weighty fabrics: glen check, tartan, oversized cable knits, and long pleated skirts. My uniform colors are usually navy and white, but I also love autumnal browns and greens.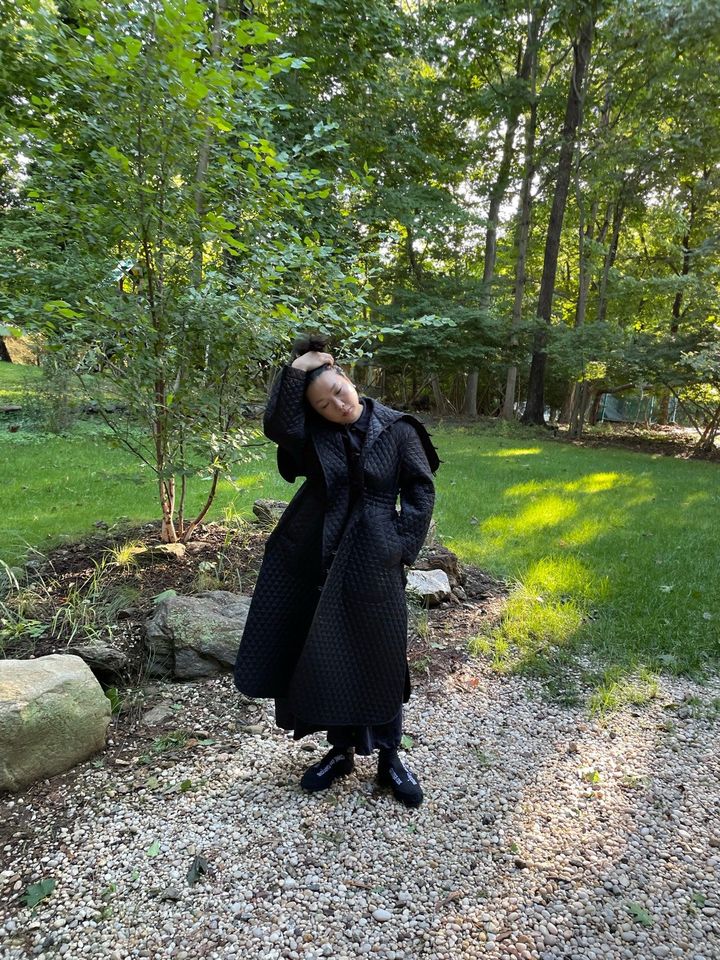 Cynthia Leung

Founder of Native Agents
Signature style: My style is either "clown town", "super serious," or "dancer off duty" (I tend to wear a leotard every day, just in case I need to dance).
Favorite brands: I'm looking forward to wearing my daily leotards (swimsuits-as-leotards by Uniqlo U are my go-tos), my giant Peter Do x Media bag, and my phone will be glued to my hand. In general, my favorite things to wear are bits from my vintage archive that I've hoarded since I was a teen-like my Dad's old mohair cardigan, or a giant old Ralph Lauren men's shirt. [I also love] wallpaper-printed ensembles by Kwaidan Editions, a good Peter Do structured pair of trousers, metallic sandals by Maryam Nassir Zadeh (worn with or without socks), and the "sexy clown" side of Comme des Garcons.
Fashion week vibe: I'll be wearing Peter Do at his first runway show, Kwaidan Editions, and Panconesi-and a leotard, naturally.