Fendi celebrates summer with a capsule collection focused on projecting a happy mood. With the dominance of yellow and light blue tones, the summer capsule 2021 is made up of bags, sophisticated accessories (and even eye-catching) and finally ready-to-wear pieces for women, men and children.

Taking as a reference the decade of the sixties and influence of the nineties , the Italian firm manages to highlight the craftsmanship , its innovative approach and its futuristic vision . As part of the collection, following the official launch at Design Miami , Fendi reiterates its collaboration with visual artist Sarah Coleman , known for her disruptive manipulation of materials and for reusing everyday objects with an ironic filter.

Both share the same passion for taking craftsmanship in new directions, both Coleman and FENDI Menswear and Accessories Artistic Director Silvia Venturini Fendi worked hand in hand on a new interpretation of the iconic FF loo pattern, which was revised. through a psychedelic vision of the seventies. The result is FF Vertigo , a twisted version of the classic FF pattern.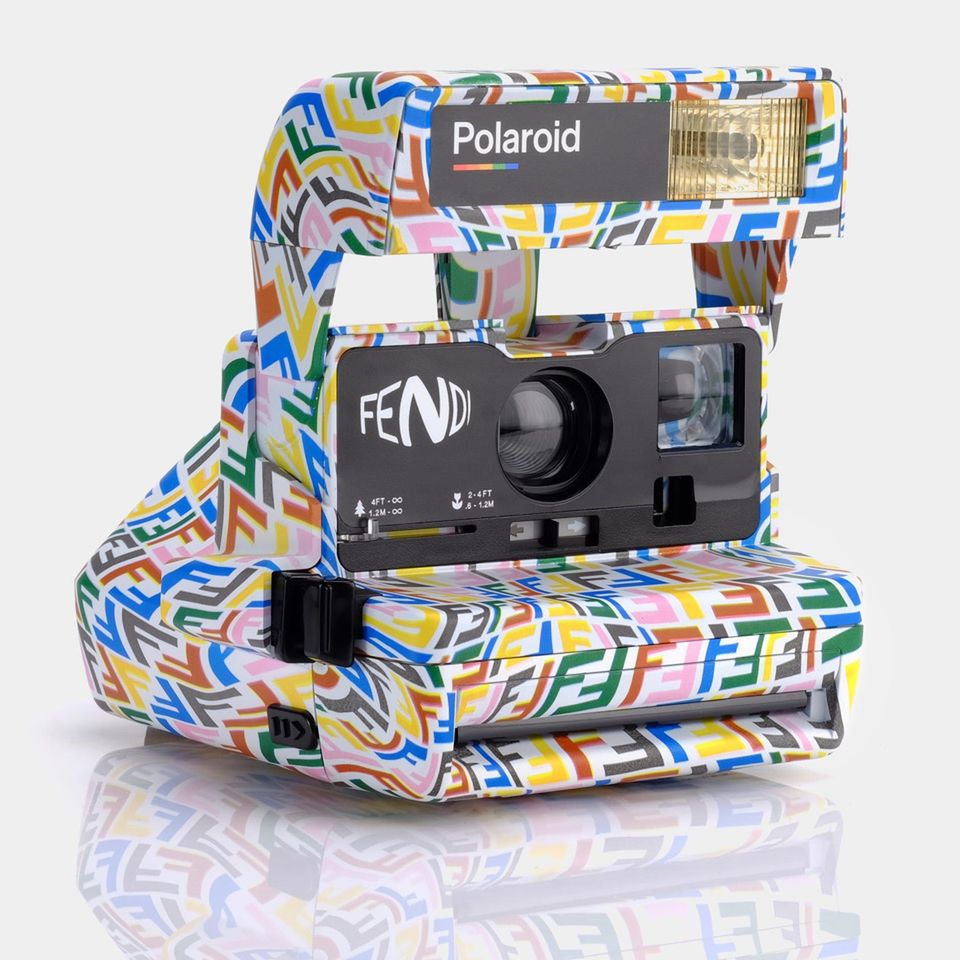 The new and psychedelic FF Vertigo motif is also present in a range of limited edition items such as it is in Polaroid , designed to personalize the iconic Vintage Polaroid OneStep Close-Up 600 instant camera with FENDI DNA , combining the design of the famous camera from the nineties with FF Vertigo . The model, first released in 1992, has the essence of a traditional Polaroid camera with the added ability to focus at short distances. The camera, which uses less high-speed Polaroid 600 film; With a built-in flash and fixed focus, it creates the feeling of a surprisingly versatile instant film.

The Fendi Instant Camera and Vintage Polaroid OneStep Close-Up 600 will be available in Fendi boutiques.