R&B sister act Chloe x Halle are the latest faces of Fendi's iconic Peekaboo bag. To celebrate, the Italian designer gave the singing duo full reign over the creation of the latest #MeandMyPeekaboo episode, Fendi's video series celebrating the beauty of family.

Sisters Chloe and Halle Bailey teamed up to create a stunning short video shot in Los Angeles, featuring a series of vignettes all with a retro Super 8 vibe. The pair poses in romantic floor-length dresses on a tennis court, then sport 80s power-shoulders at a stylish breakfast-table piled high with candles, floral arrangements, and crystal glassware-and ultimately take a dip in the pool, taking a Peekaboo bag in with them.




Fendi saw Chloe x Halle as an obvious choice for the series. "#MeAndMyPeekaboo celebrates the intimate family relationships that represent inseparable bonds," says Fendi's Creative Director Silvia Venturini Fendi. "And there is no more visible pair of sisters right now than Chloe x Halle."

These rising superstars are no strangers to working together. In addition to being Grammy-nominated musicians, the young women have shown their acting chops while starring on Freeform's series Grown-ish, and Halle is set to play Ariel in Disney's upcoming live-action remake of The Little Mermaid.

"Working side by side as sisters is truly a blessing," says the duo. "Constantly having someone by your side, who is going through the same journey as you, is comforting and so very important."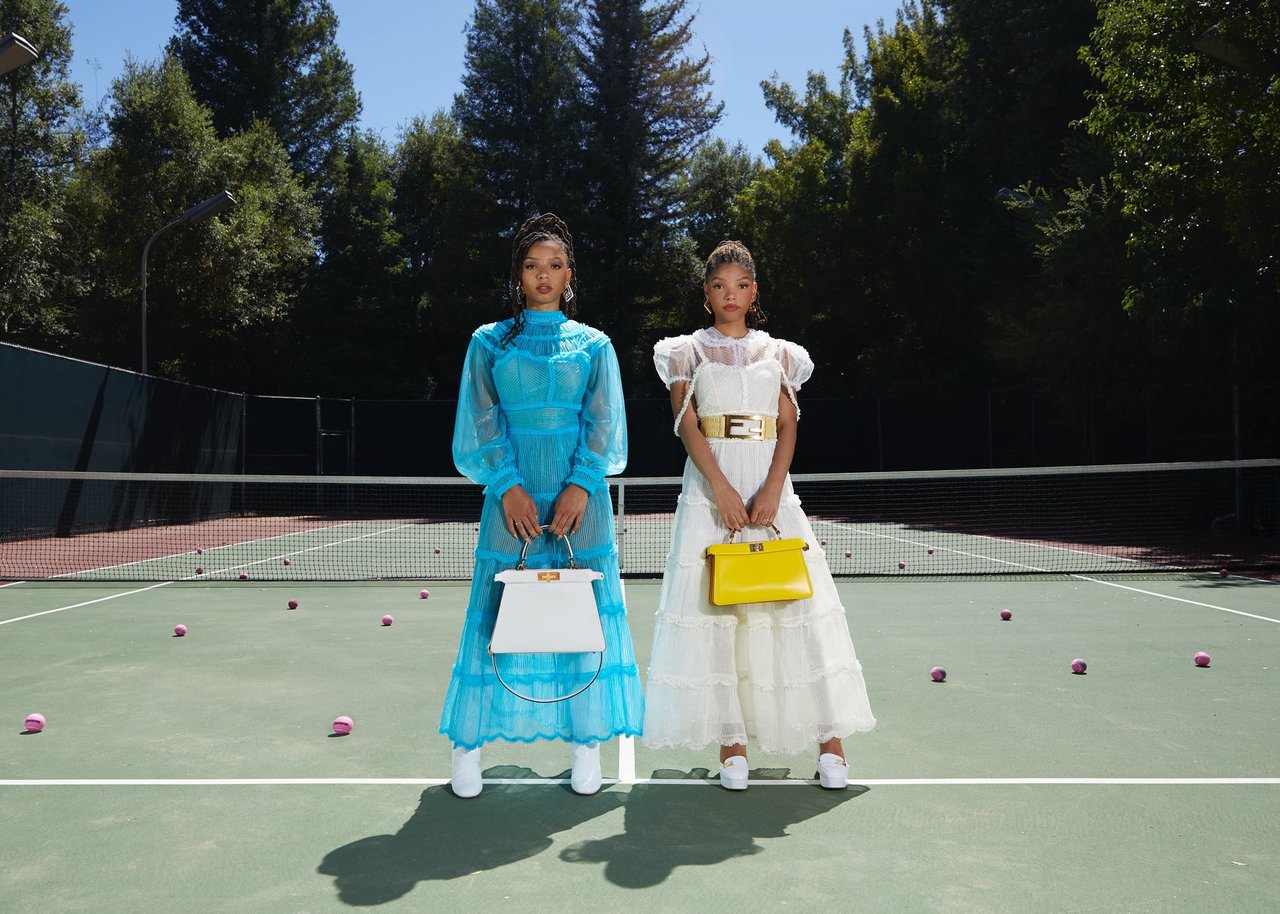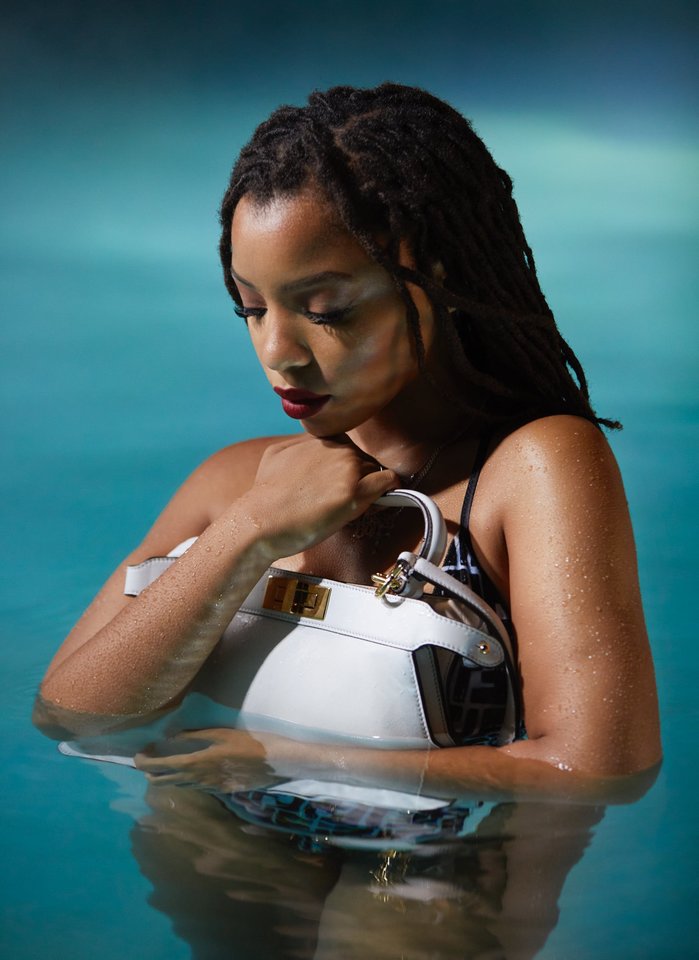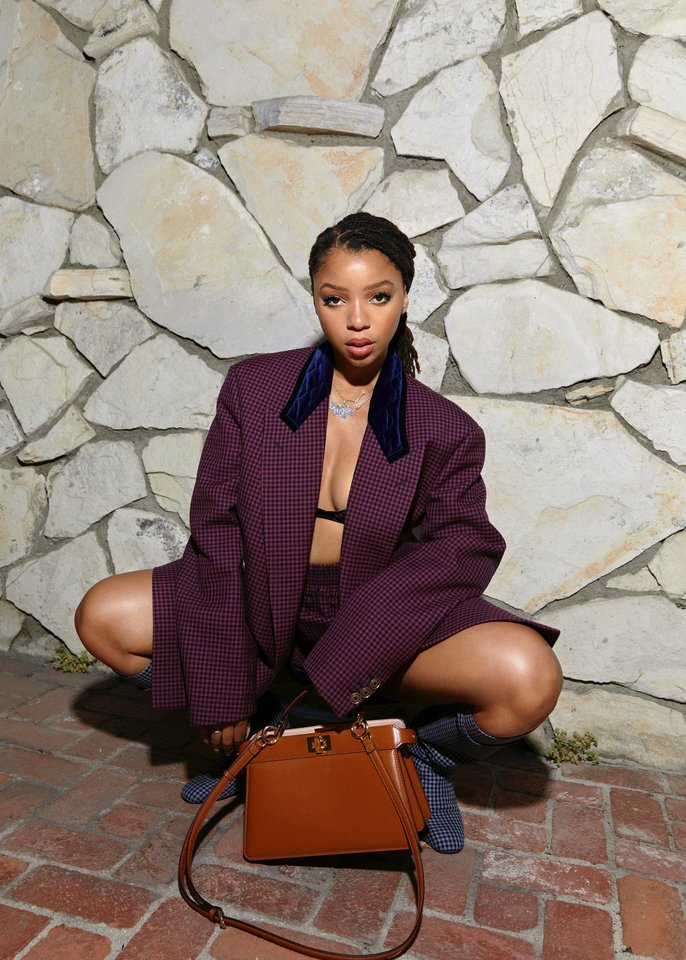 Despite the limits of quarantine, the sisters recently released their second full-length album, Ungodly Hour, in June. The album is a departure from their 2018 debut The Kids Are Alright, which served as a coming-of-age for the duo. Instead, Ungodly Hour crosses into more mature themes and demonstrates Chloe x Halle's impressive vocal range.

The song "Busy Boy" from their latest album serves as the backdrop for the #MeandMyPeekaboo episode, the lush melodies and cheeky lyrics complimenting the duo's confident and daring style. "With the playful lyrics, we wanted to mix dreamy scenery to compliment the song and the playfulness of the peekaboo bag," the sisters say.

Chloe x Halle's wardrobe in the episode perfected the dreamy atmosphere the duo was aiming for. The sister act was styled by Zerina Akers, better known as the personal stylist and wardrobe curator to Beyoncé. This comes as no surprise, since the duo is signed to Beyoncé's label, Parkwood Entertainment, and opened for two of her tours.

Fendi's latest #MeAndMyPeekaboo video is only the first of many in the duo's creative visual pursuits. In addition to this campaign, the sisters are planning new visuals and performances for songs off their new album, Ungodly Hour. If there's anything to be excited about right now, it's Chloe x Halle.