FENDI and CHAOS have collaborated on a "tech jewelry" capsule collection. The items originally debuted at the FENDI Women's Fall/Winter 2020-2021 fashion show in Milan this February.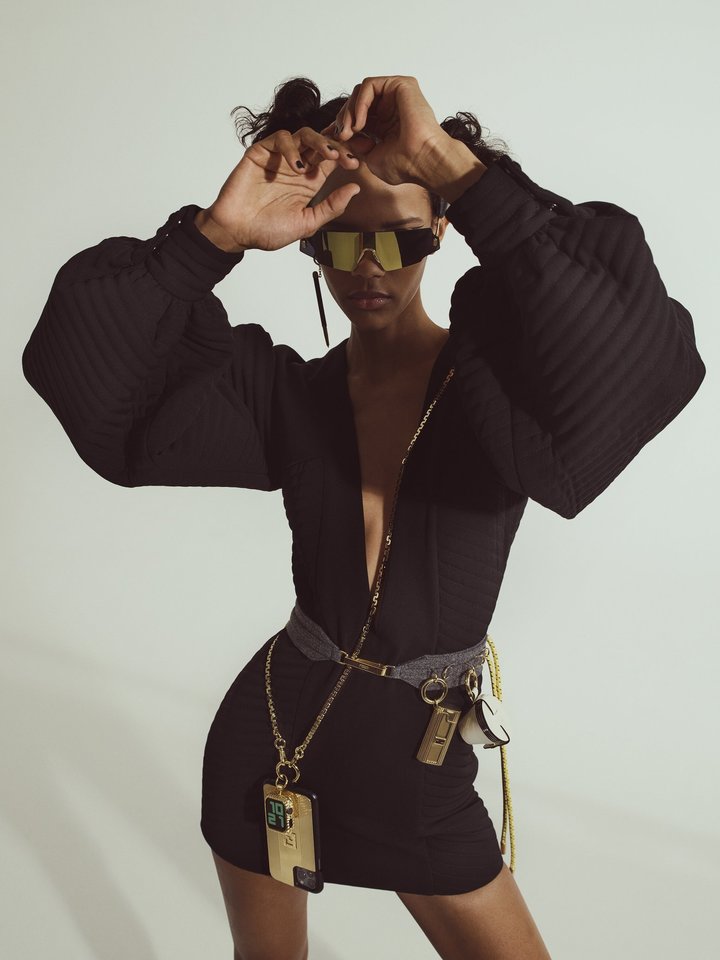 London-based CHAOS, designed by Charlotte Stockdale and Katie Lyall, originally began working with FENDI when Karl Lagerfeld was at the helm. Artistic Director Silvia Venturini Fendi continues their partnership today.

The current collection is a nod to classic accessories: the cigarette case, gold lighters, evening clutches. These vintage symbols of glamour and luxury are reimagined for the digital age, with gold and satin encasing smart watches and wireless earbuds. The pieces are all made to be worn with and added on to other FENDI pieces, such as waist belts, handbags, and zipper chain lanyards.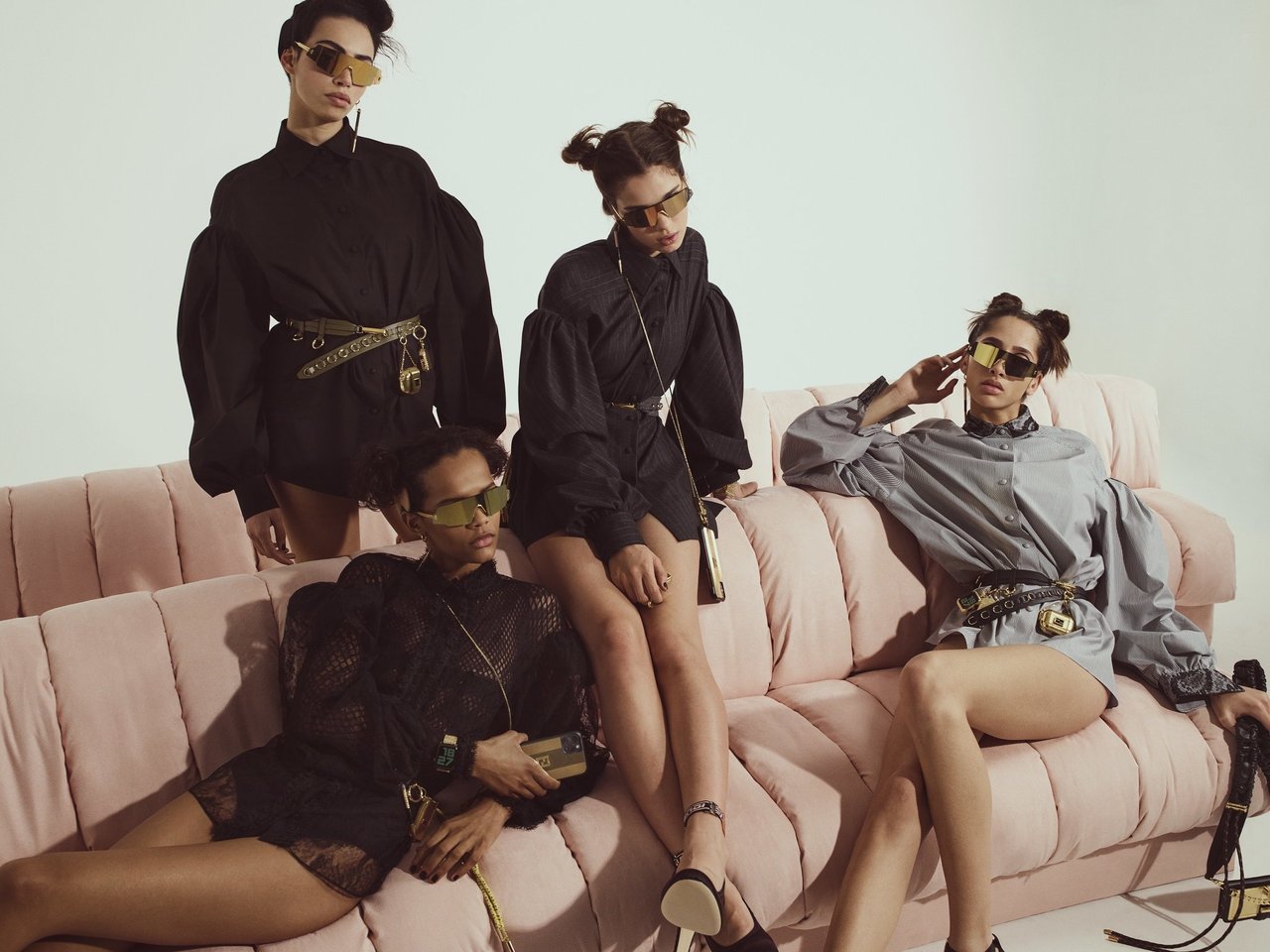 Other, more whimsical, items include a shot glass set held together on a key chain, a smart pen that can be worn as an earring, and a gold lighter holder. Nearly every item is embossed or engraved with the FENDI logo.

The brand is one of the first, but certainly nowhere near the last, to view our portable technology not just as a tool, but as an extension of our body, equally in need of adornment.