In fact, fringe fits easily into a wardrobe. It can be of any length and from any material: from leather to feathers. The choice of material should be based on your visual preferences and ease of caring for things.



Which fringed skirts to wear?

Give preference to midi and mini skirts. A length much below the knee is best set aside. On shorter skirts, fringe doesn't get in the way when walking, as it can with maxi skirts, and adds a sexy element to your look.

For work, it is better to choose midi skirts with a little fringe. It will look impressive, but not vulgar or overly provocative. Ideal for a work dress code.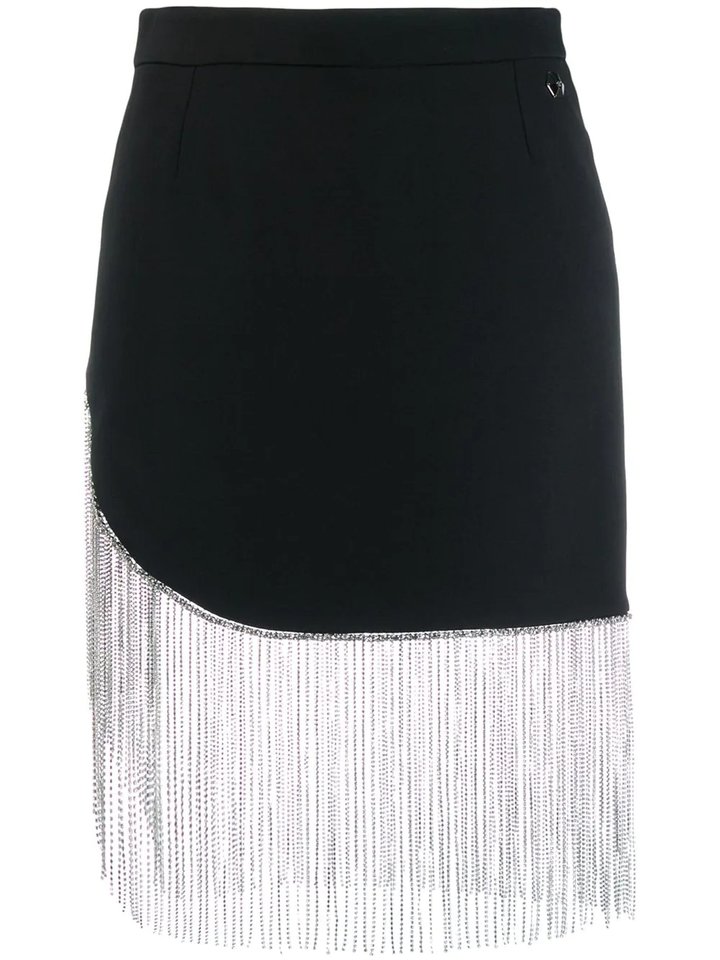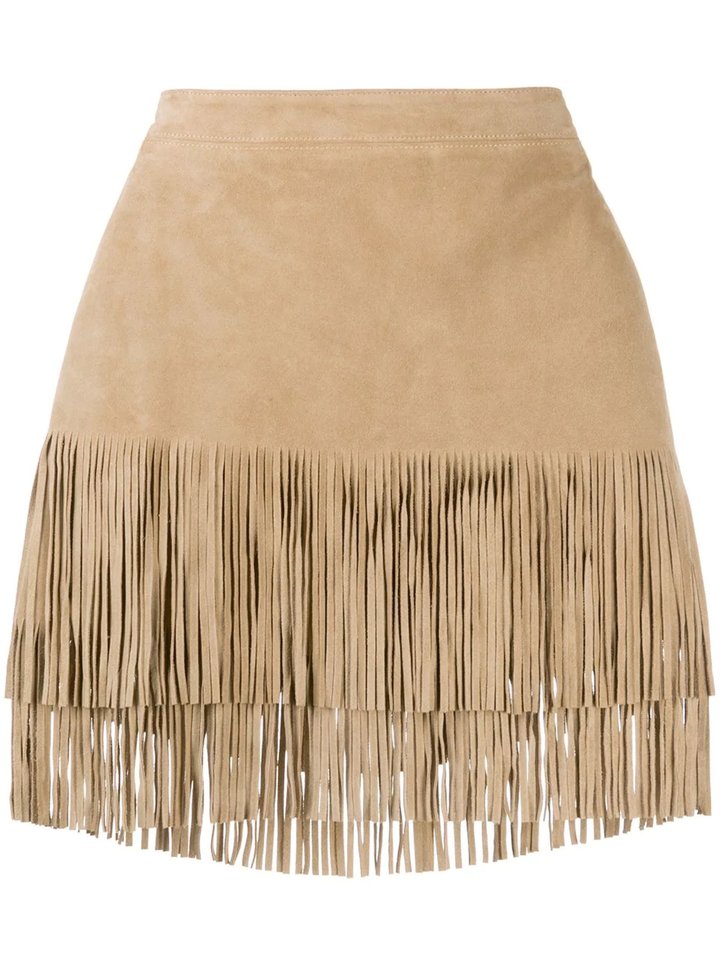 Philipp Plein fringed skirt, MarquesAlmeida asymmetric fringe skirt, Michael Kors fringed mini skirt



Which pants to choose?

Models with a high waist and a free cut are relevant this season. In this case, the minimalistic fringe will look very stylish. You can add a fringed bag or jacket to your look.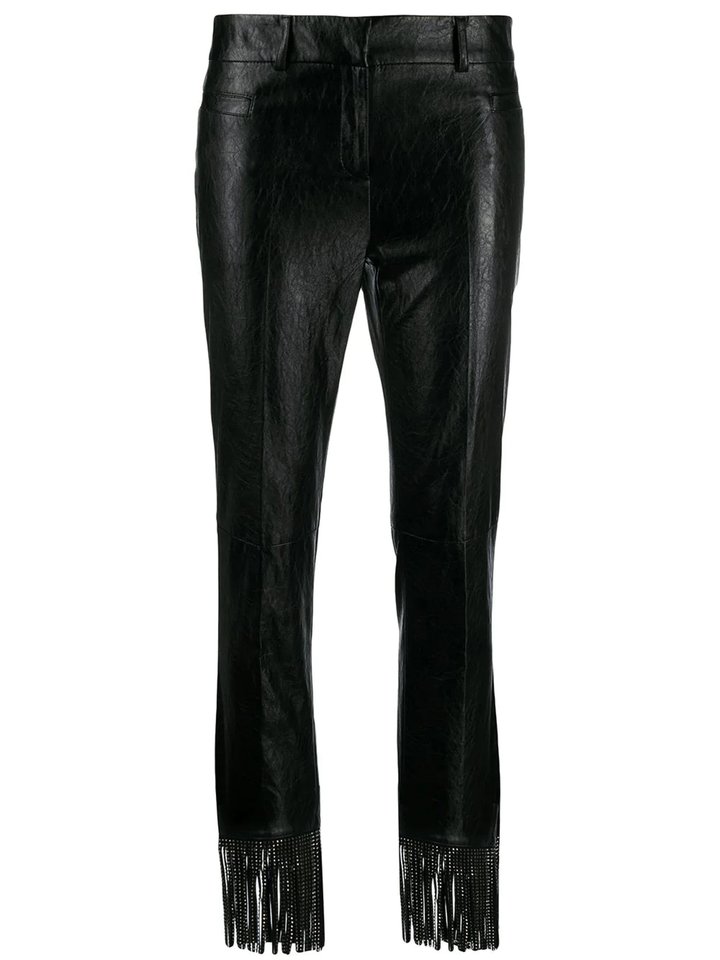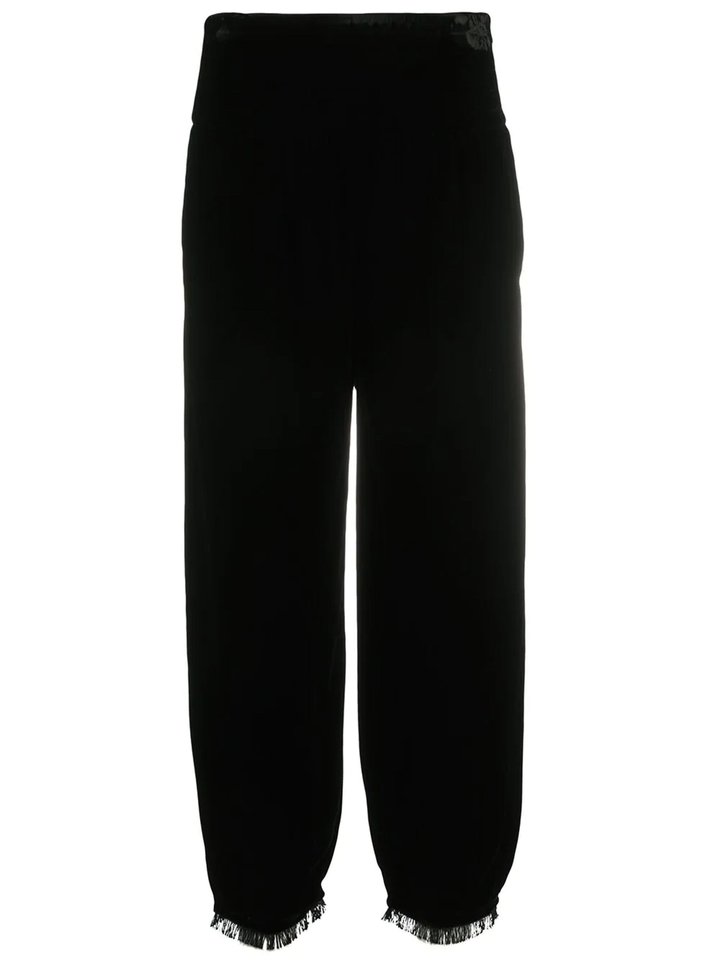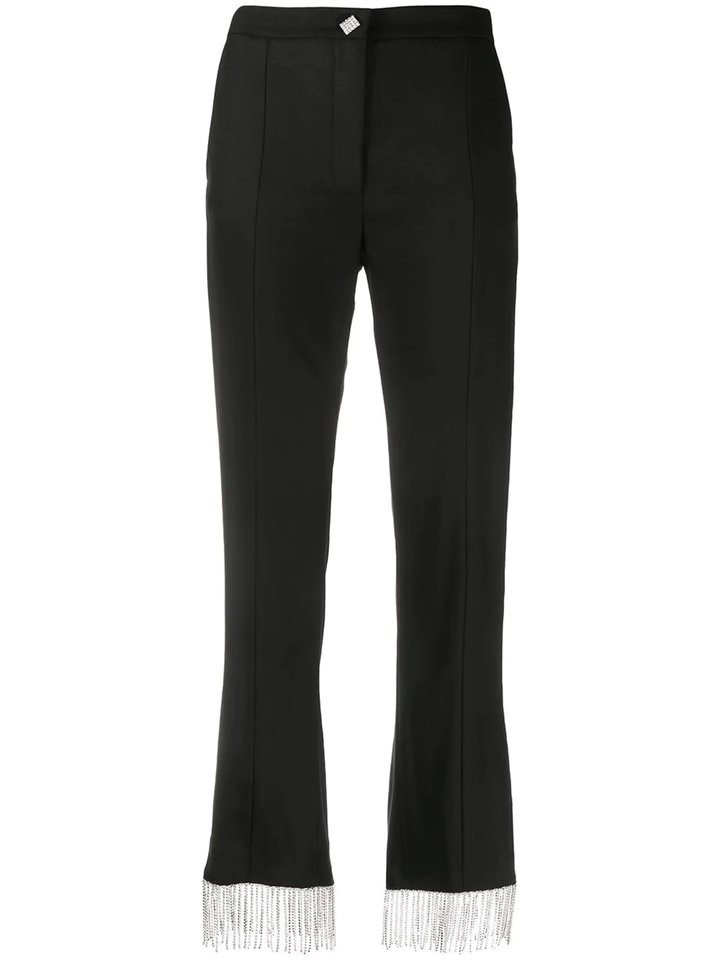 Philosophy Di Lorenzo Serafini faux leather trousers with fringes, Giorgio Armani trousers with fringes, Giuseppe Di Morabito trousers with crystal fringes



Which bag to choose?

Bags are almost unlimited in choice. The main thing is to look at the length of the fringe so that it is comfortable to wear and the combination with the rest of the image details. For example, if today your choice fell on a shirt or sweatshirt with a fringe, then the bag will clearly be superfluous.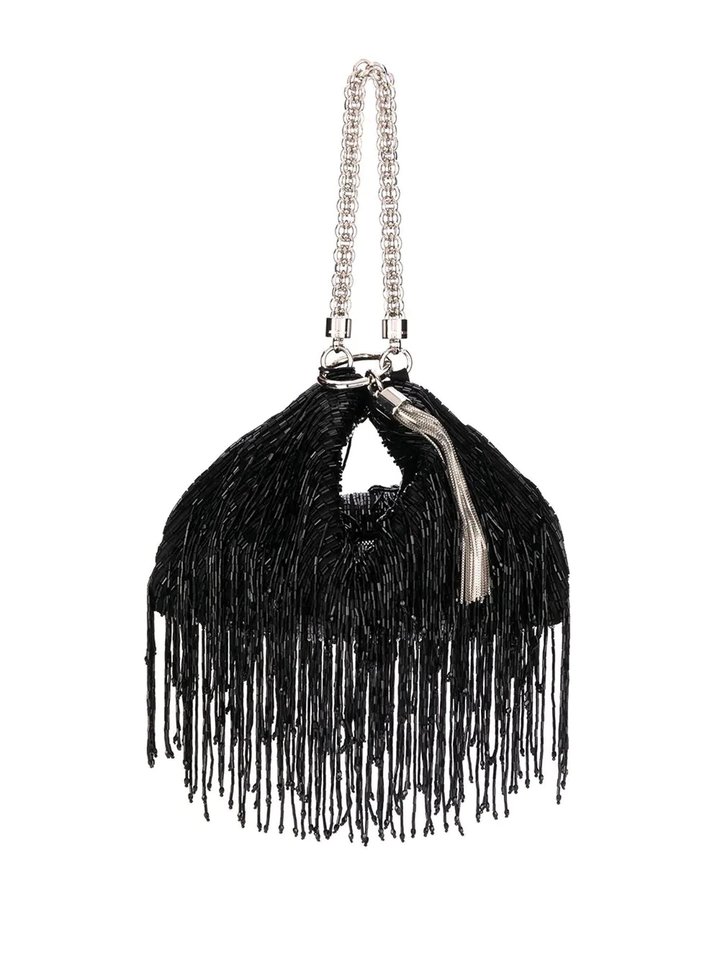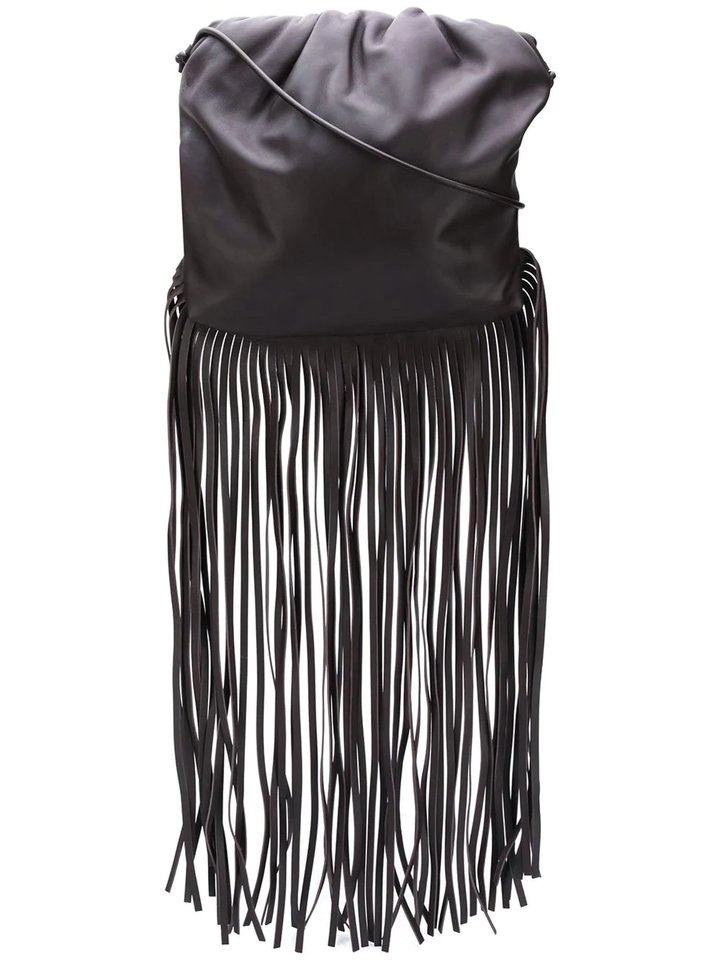 Jimmy Choo Callie Fringed Clutch, Bottega Veneta Fringed Bag



Fringed shoes, are they comfortable?

In the case of shoes, fringe is not the most comfortable option. Especially when it rains. But if you really want to, choose models with small inserts so that it is convenient to look after them. If you are going to wear in the office, then it is better to choose open models with fringes.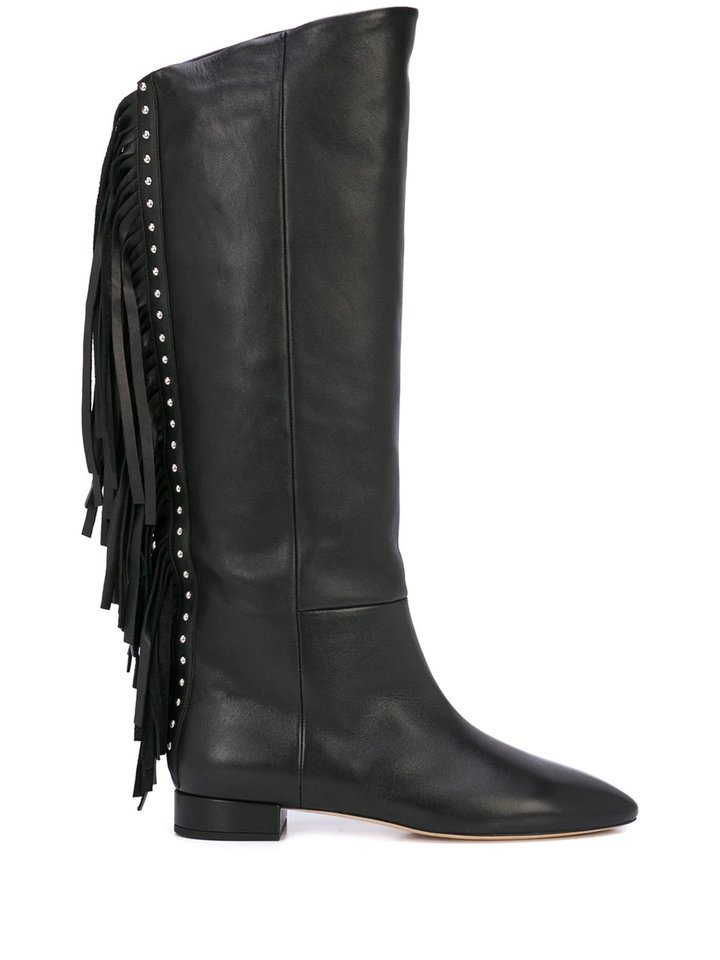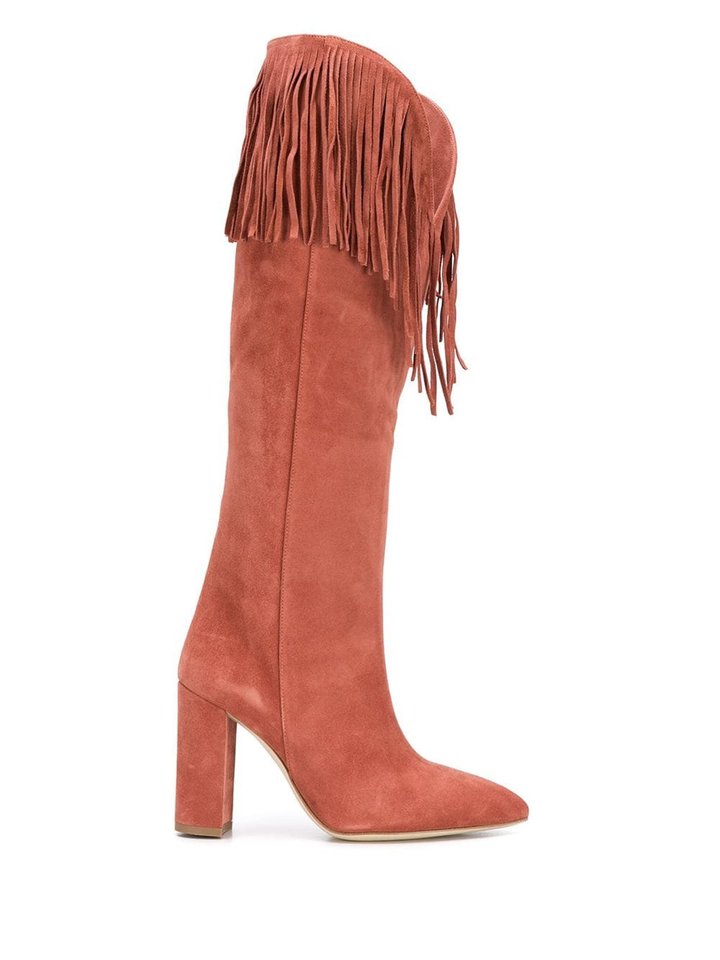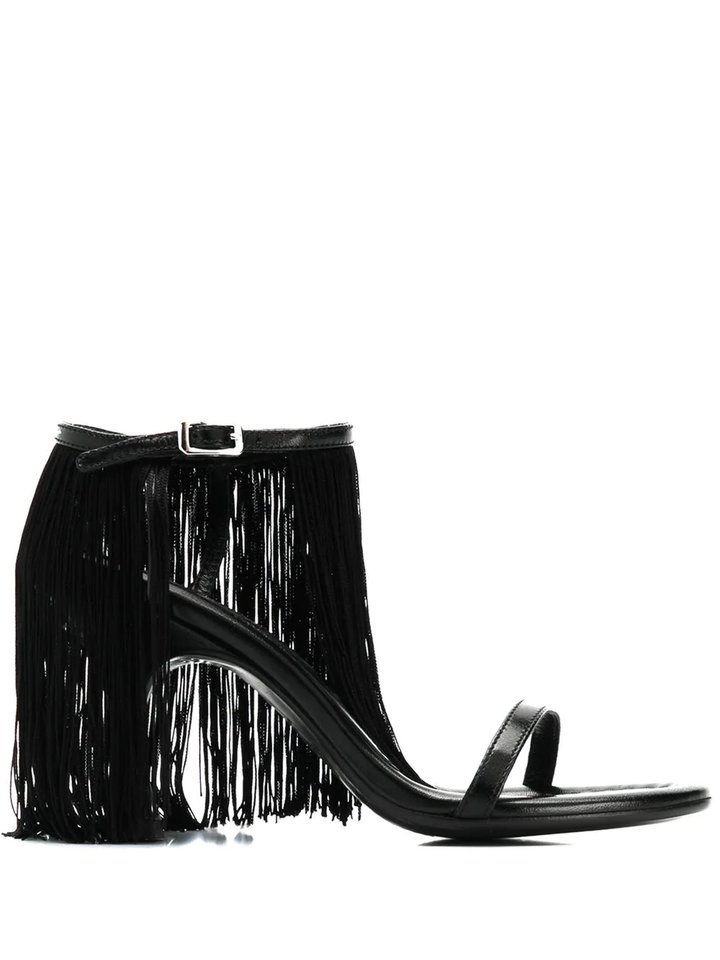 Saint Laurent fringed boots, Paris Texas fringed boots, MM6 Maison Margiela fringed sandals



Fringe on outerwear?

Bulky stripes on outerwear or ribbons, weaves or sparse stripes. Any options are appropriate, but in this case, you need to carefully choose accessories. For example, a fringed coat can be paired with earrings with small fringe inserts, and a leather fringed jacket with boots of the same color.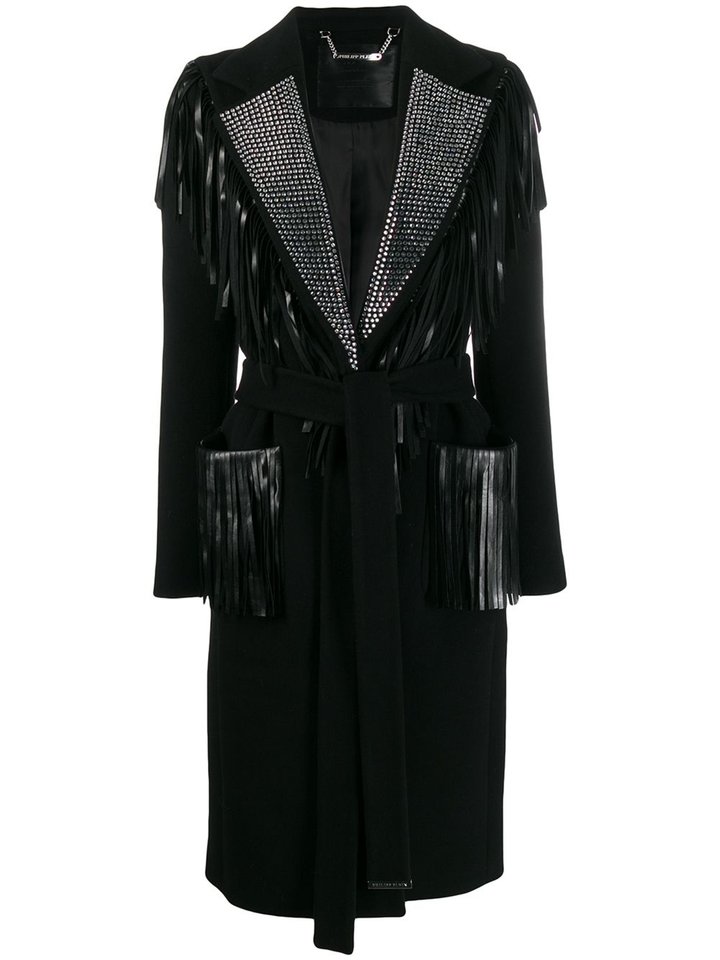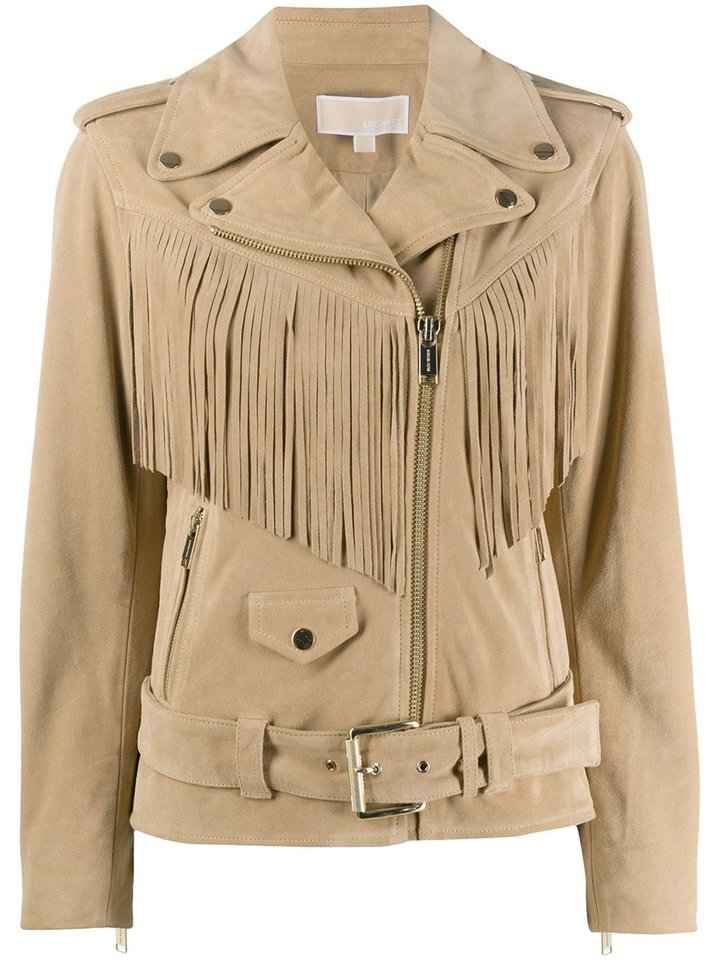 Philipp Plein fringed coat, Pinko fringed coat, Michael Kors fringed biker jacket, Maison Margiela fringed jacket



Sweaters and sweaters: unusual combinations.

Leather or ribbon fringes look great on sweaters, so don't be afraid to use these in your wardrobe. In this case, there should be one thing with a fringe. Can be paired with fringe details, but very neat.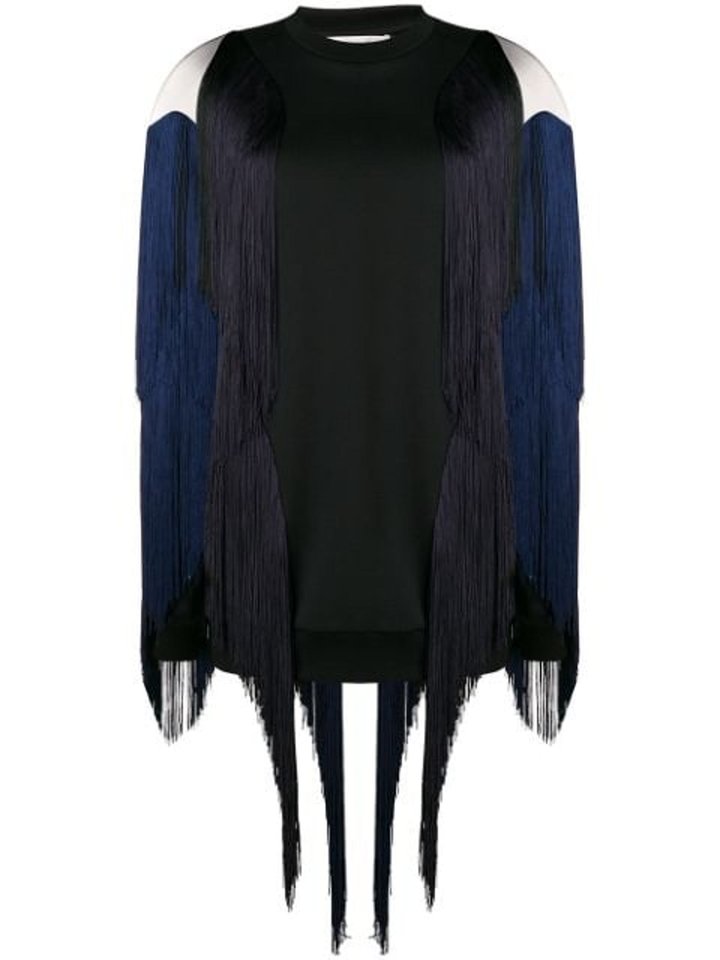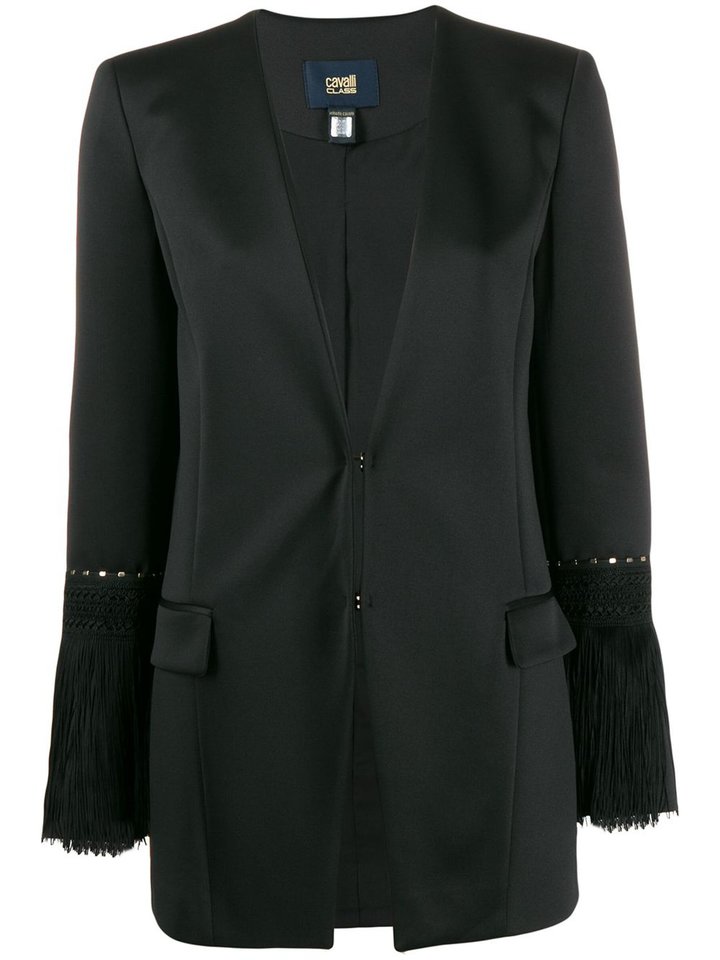 Stella McCartney Fringed Sweatshirt, Pinko Fringed Jumper, Cavalli Class Fringed Blazer



Fringed dresses, which one to choose?

In this case, you are practically not limited in your choice. Feel free to experiment and choose what you like. In the office, a shirt dress with a knee-length skirt and below will look good, and at a social event, brighter, colorful dresses with contrasting shades and lengths.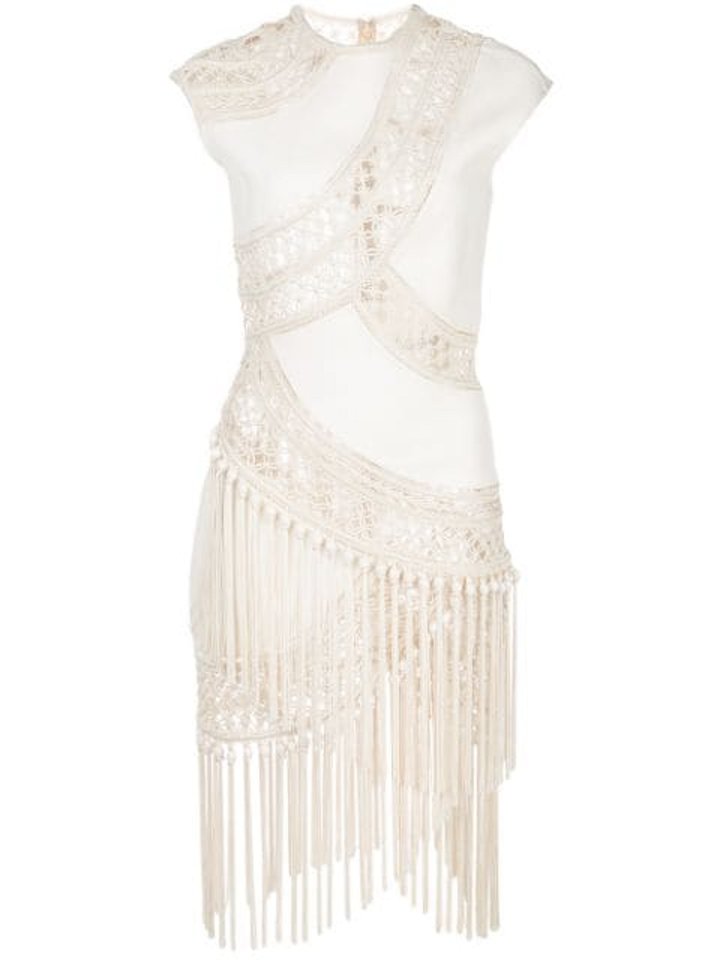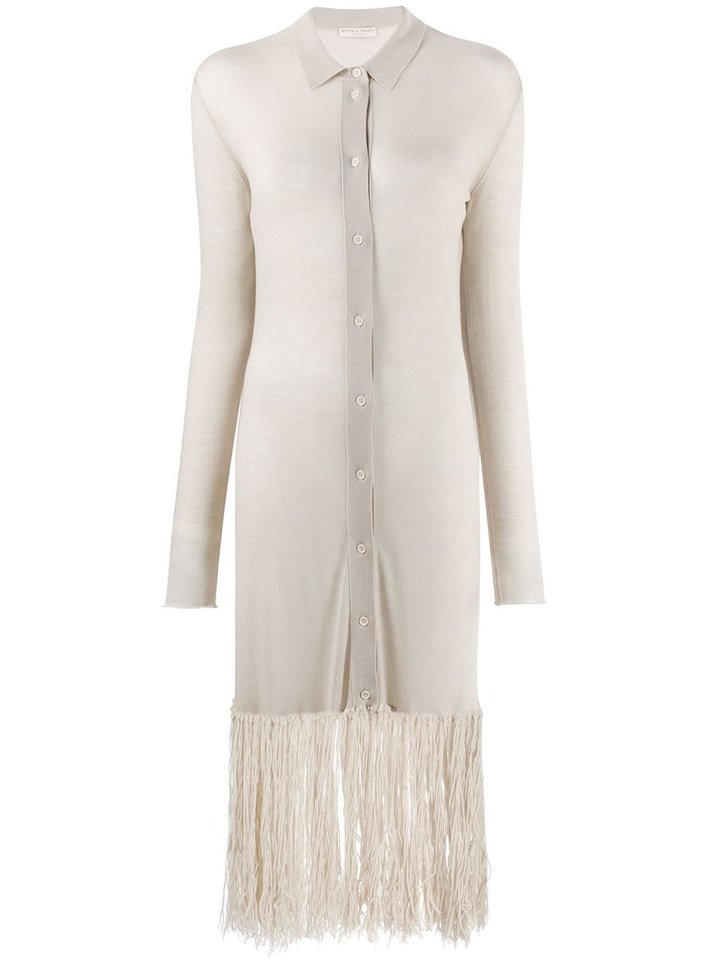 Pinko fringe dress, Oscar de la Renta fringe dress, Bottega Veneta fringe shirt dress



How to choose a fringe for your body type?

For girls with an "apple" body type (shoulders and hips of the same width, a rounded or slightly pronounced waist), tops with fringes and dresses where the top is decorated with its elements are perfect. You can also consider vests and sheer shirts. Girls with such a figure should emphasize the beauty of their breasts in order to make the waist visually smaller, and the fringe will help with this.


For an hourglass body type (chest and hips about the same width), almost anything will do. It is better to choose tops and blouses with fitted ones, and skirts with a high waist. You can experiment and try on a fringed miniskirt, it will accentuate your figure. Choose stretch and flowing fabrics, but thick and heavy fabrics are best avoided.

If your body type is "rectangle" (hips and shoulders are about the same, the waistline is very weak), then you should choose a dress with a free silhouette that gently follows your figure. Just like the "apple", you should emphasize the neckline. Therefore, use visual accents on the waist to emphasize it. By visually enlarging your breasts and hips, you narrow your waist more and more. Therefore, you can safely wear skirts and sweaters with fringes. A clear advantage of this type of figure is slender long legs. Remember this and feel free to choose skirts of any length. However, you should be careful not to overdo it with such details.

With the pear-shaped body type, the fringed skirts are best set aside. Your hips are naturally rounded and your task is to only slightly emphasize them with simple models. We would recommend that girls with this body type wear blouses, shirts and tops with fringed chest. The main thing is not to overlap the waist with fringe. It is naturally quite thin and neat, do not hide it behind a fringe.