Looking for a trend that can bring modernity to any look? With the arrival of the coolest season of the year, a new bet is gaining prominence in streetstyle and promises to become the new darling of fashionistas: the fringes. Bringing movement, style and even a western touch, the trend is gaining more and more followers who are looking for cool and daring alternatives for the season – after having lived the era of sweaters during the year 2020.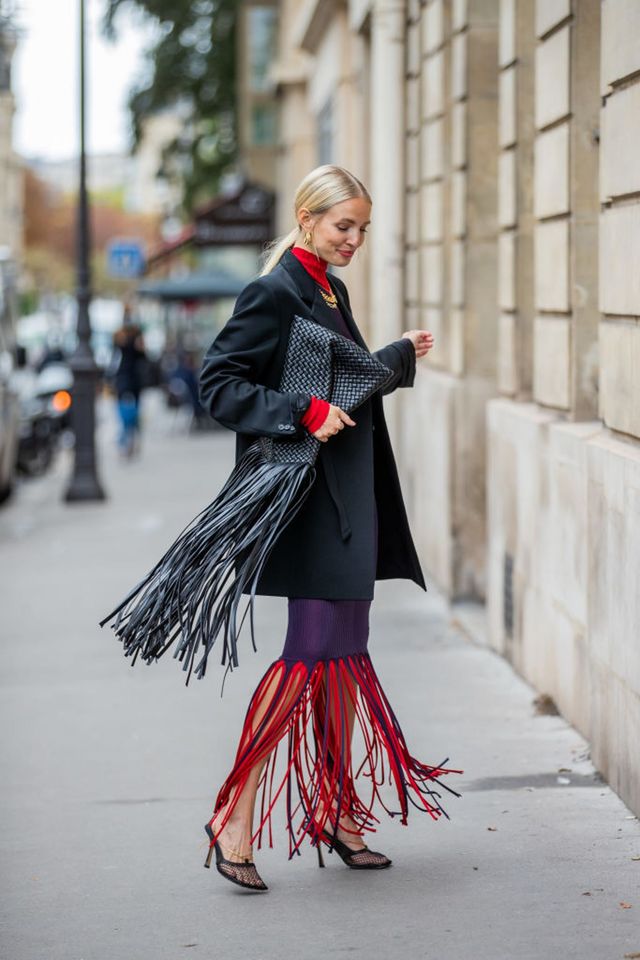 Appearing in leather jackets, details in pants and even as the key element of the season's most irreverent handbags, the trend is capable of taking any composition out of the same, attracting the eye. Is this a first step towards the return of the western? After Dua Lipa released her new video "Love Again" taking a dip in this aesthetic, it's possible to believe so!

Far beyond the urban and typical street style compositions, the trend can also appear in glamorous versions for gala events - even if they mean a romantic dinner on the porch of the house. In these compositions, fringes can appear combined with elegant silhouettes and lots of shine. Check out the looks and get inspired!